35 Legit Online Side Jobs To Make Extra Money From Home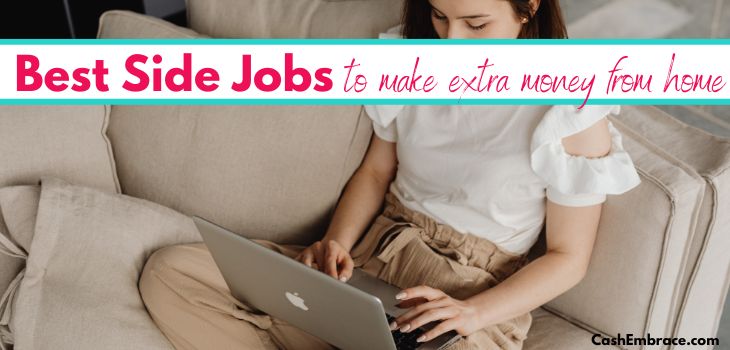 Anyone reading about the best online side jobs is a person that can use the extra income. Aren't we all in the same department?
Whether your full-time job doesn't pay much or you have more expenditures this month, starting a remote side job can do the trick. More importantly, having a job on the side won't disrupt your life much:
Most side jobs available for people worldwide offer flexible working hours. And that matters a lot if you have no intention of leaving your nine-to-five job anytime soon.
In this article, I'll introduce you to 35 side jobs you can do in your spare time to earn extra money from home.
This post contains affiliate links – check my affiliate disclaimer.
Recommended Read:
Top Online Side Jobs For Extra Money
1) Tech Support Representative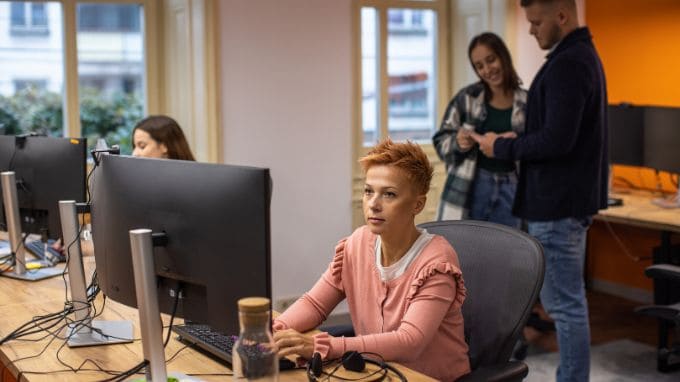 As you can guess, technical support representatives assist clients with resolving the tech issues they experience with products and services. They discover, investigate, and resolve problems that often appear due to software or hardware malfunctions.
According to Glassdoor, tech support representatives earn over $45,000 a year. If you want to get a job as a technical support representative, visit these platforms:
2) Computer Programmer
In short, computer programmers are professionals that transform designs from software developers (or engineers) into simple instructions any computer can follow. To clarify, a computer programmer writes, tests, and modifies the codes for a computer to operate.
Computer programming is one of the highest-paying online jobs you can start – expect to earn over $34 an hour. Find remote computer programming jobs below:
3) WordPress Developer
Chances are, I don't have to be the one to tell you that a WordPress developer is a type of web developer. WordPress developers work to improve the WordPress software, develop the front and back of a website, or build websites with WordPress.
Considering WordPress powers more than 400 million websites, WordPress developers are some of the most in-demand professionals. Get your first WordPress developing gig here:
4) Human Resources Coordinator Remote Jobs
Generally speaking, Human Resources (HR) coordinators are responsible for the smooth operations of a company's HR department. HR coordinators have many duties regarding employee relations, hiring, and even retirement plans.
On average, the annual salary of an HR coordinator is about $50,000. However, many HR coordinators earn much more. Search for HR coordinating jobs when you have a minute:
5) Virtual Assistant
For those who don't know, virtual assistants are remote freelance workers that provide administrative and marketing services to businesses. If you want to become a VA, you must gain enough knowledge of document sharing and conference calls.
Nowadays, experienced VAs charge as much as $100 an hour for their services. Search for high-paying work-at-home jobs as a virtual assistant on these platforms:
6) Social Media Manager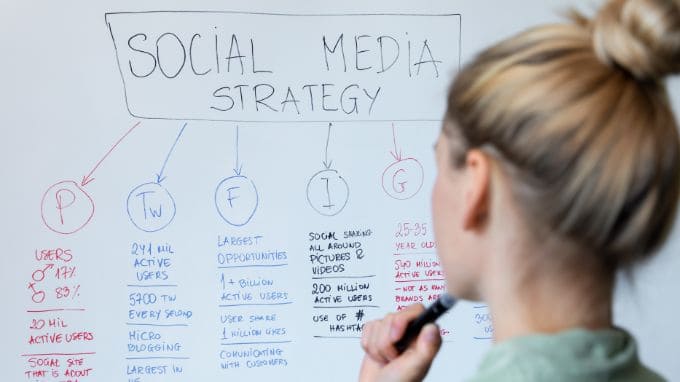 Does your activity on Social Media take most of your day? In case it does, why not use your obsession with Social Media and earn from it?
Social Media Managers manage accounts for other people and businesses. Right now, you can make money on Pinterest, Twitter, and other channels even if you're not a manager.
But if you insist on managing Social Media accounts for others, find such online side jobs here:
7) Mystery Shopper
Can you think of a better combination than shopping and making money? Personally, I can't, and those of you that can't either should consider taking a mystery shopper position.
The pay rate of mystery shopping varies depending on the company that will hire you. Choose any of these platforms to secure your first mystery shopping gig:
8) Freelance Writer
Experienced writers are not the only people who can get paid to write – first-time can earn a good amount of money for creating content too.
Are your writing skills on a decent level? Assuming you want to enhance them, I suggest taking the My Freelance Paycheck course. That training course will turn you into a better writer and show you how to start making at least $3,000 a month from freelance writing (full review here). Find freelance writing jobs here:
Related Read:
9) Blogger
By all means, starting a blog and monetizing it is one of the best online side jobs you can do for money. Launching a website won't cost you a fortune – BigScoots offers reliable web hosting at affordable prices.
Before you start a website, choose a blog topic that is profitable and easy to monetize. Such niches are parenting, travel, health/wellness, cooking, and personal finance.
10) Chat Agent
Are you interested in getting paid to chat? Nowadays, there is a constant demand for chat operators who work from home.
Chat jobs are some of the easiest online side jobs almost anyone can do. Such a side gig will earn you around $15 an hour – see available chat jobs below:
11) Translator
I have no idea how many companies need someone to translate documents from one language to another, but I can tell you there are more than enough jobs for online translators.
Don't hesitate to use your bilingual skills to make money online. See a few companies that offer remote jobs for translators:
12) Test Scorer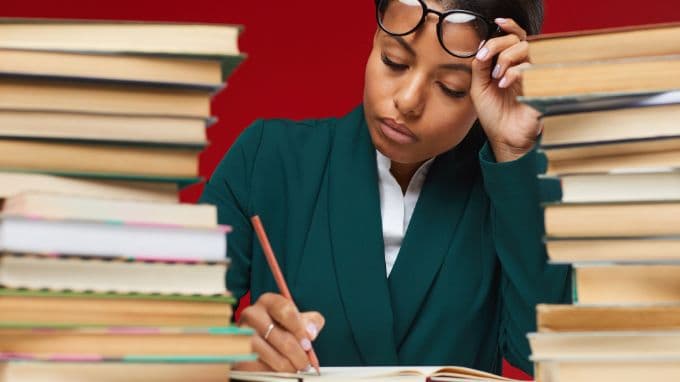 Do you want to boost your monthly income by doing online test-scoring jobs? People with a Bachelor's Degree should look into the opportunity to earn money as a test scorer.
Test scorers are getting paid to grade tests and written essays. Expect to make around $20 an hour once you join the following companies:
While we're still on the subject of test scoring, how do you feel about earning money by doing homework for others?
13) Data Entry Clerk
Data entry might not be one of the highest-paying online jobs to get, but it can become an online job to do on the side.
Most data entry jobs don't have registration fees and doing them will earn you around $17 an hour. My topic picks of data entry companies are:
14) Online Transcription Jobs
By all means, the job of a transcriptionist is not difficult – it requires converting video or audio files into text. You can become a transcriber even if you have no experience in the field since most transcription companies provide training.
The abilities to meet deadlines, fast typing skills, and accuracy are necessary to get a transcription job. Popular platforms that offer transcribing positions are:
15) Proofreader/Editor
Do you have eagle eyes that never miss even the smallest detail? Furthermore, do you always notice every grammar or spelling error in a text?
If you do, your skills will be perfect for a proofreading position. These days, proofreading jobs are popular online side jobs for people worldwide. Find out if becoming a proofreader should be your new career once you test the proofreading field in this Free Online Workshop.
Once you finish that training, search for a proofreading job on any of these platforms:
16) Graphic Designer
People with a background and experience in graphic design will be able to do the job and earn up to $35 an hour. Thousands of businesses want to gain a presence online, so they create websites. Those websites can use the expert touch of a graphic designer.
Graphic design is one of the online side jobs that offer flexible hours and lucrative pay rates. Check these platforms once you're ready to start offering graphic design services:
17) Online Tutor
Chances are, I don't have to tell you how in-demand online tutors are – the need for them is bigger than ever. More importantly, you don't have to teach English if you don't want to as an online tutor:
Feel free to offer tutoring services online on any subject you know inside and out. Any of these platforms will offer you a well-paying tutoring job you can do at a time that is comfortable for you:
18) eCommerce Store Owner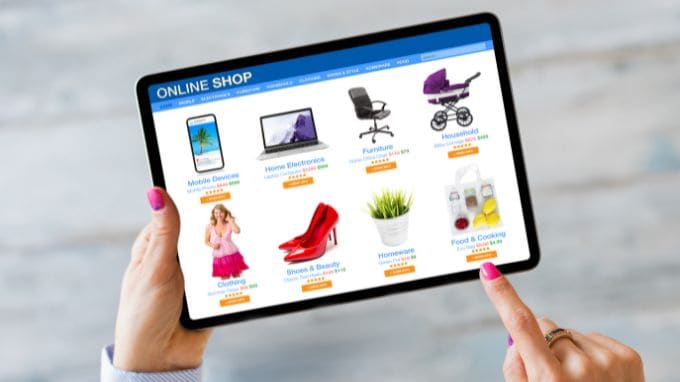 Generally speaking, dropshipping has a much bigger income potential than most online side jobs. Still, I'm mentioning it in this article for those who want to dropship items as a side hustle or money-making hobby.
Dropshipping is a business that entails selling products without holding them in inventory. One of the best things are dropshipping is that you can start doing it with no investment whatsoever:
Shopify is the top platform to launch an online store, and it comes with a free trial.
19) Design And Sell Products Online
First and foremost, you don't have to be a graphic designer to create a design and place it on many different products. On the contrary, creating designs and selling them no items is something anyone can do.
T-shirts, mugs, and pillows are a few examples of products you can design and sell online. The beauty of this business model is that your job is to create the design:
Companies like Printful and Printify will create the product with your design on it and ship it to the customer once an order arrives.
20) Sell Printables On Etsy
Selling printables on Etsy is my top pick among all online side jobs out there for a simple reason:
A printable is a digital downloadable product you can create once and sell multiple times. In other words, selling printables is an excellent way to build a passive income and make money while you sleep.
Examples of printable products you can create are:
Art prints
Posters
Calendars
Planners
Coloring pages
Easy Online Side Jobs Anyone Can Do To Make Money From Home
21) Take Online Surveys
Doing surveys for money will not make you reach – let's be clear about that. Still, completing surveys takes less than 15 minutes of your time, so that side job is not time-consuming.
You can join hundreds of online survey platforms to earn extra cash. Have a look at the best survey websites, in my opinion:
22) Sign Up For Platforms And Create Free Accounts
It might be impossible to believe, but there are platforms that will pay you instantly just to create an account. If you want to get free money, spending a few minutes to create a free account is one of the best ways to do it.
Let me emphasize that I'm talking about online platforms that will give you free money as a sign-up bonus. See a couple of them below:
23) Complete Micro Tasks Online
How do you feel about doing micro tasks to earn extra money? Hopefully, you like the idea since I know around 70 sites you can join to get paid for completing small tasks.
And what these tasks might be? Well, the micro-tasks you'll have to do range from clicking on ads, watching videos, listening to music, taking surveys, and surfing the web. Visit these platforms to start making money by doing micro tasks:
Related: Best Ways To Earn On Amazon
24) Play Games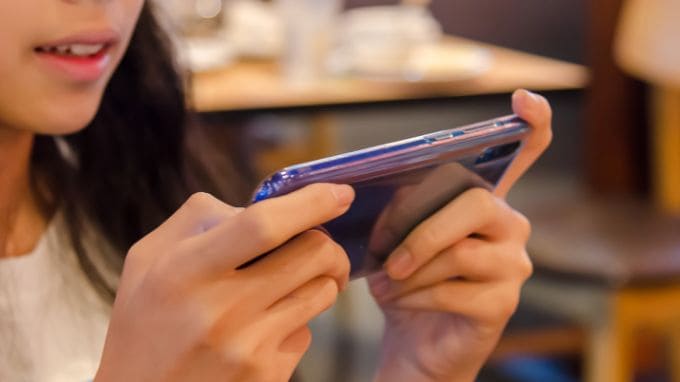 Is answering phone calls and texting the only things you do on your mobile? Because if they're, you're not using your smartphone to the best of its abilities:
These days, you can download hundreds of games on your phone and earn money for playing them. Choose any of these money-earning games and start playing them today:
25) Test Products
Testing products is one of the most fun online side jobs you can get – that job will never bore you, it pays well, and you won't have to spend hours on each product you get to test.
For example, Midswarms will pay you $50 per product test – you'll have to record a video of the testing process and send it to the company.
26) Test Websites
Many companies want to make sure that their websites offer the ultimate user experience and they're willing to pay people to test them. On average, a website test that lasts around 20 minutes will earn you at least $10.
I have to mention that testing websites live can earn you much more money – expect to make between $100-$120.
27) Participate In Focus Groups
Do you know why I love focus groups as a way to earn extra money? No need to guess, I'll tell you:
Firstly, participating in focus groups is fun – you'll make money by providing feedback about music, products, services, etc. Secondly, joining marketing research is a fast way to earn cash.
Lastly, being a focus group participant will bring you between $50-$150 an hour. Join these companies to start participating in focus groups:
28) Sell Photos Online
For starters, there are several ways to make money using your photography skills – you can get a high-paying photography job or list photos for sale on different platforms.
Platforms like FeetFinder and Feetify will pay you up to $100 per foot pic. Assuming you don't mind selling feet pics online, using the best apps for selling feet images will increase your earnings.
29) Use Apps That Pay Real Money
Unless you live without accessing the web a lot, you already know that there are apps you can use to earn real cash. Most of these apps will pay you for doing things like taking surveys, shopping online, providing feedback, etc.
Downloading cash-earning apps is an easy way to make money when you don't have a stable job. Take advantage of the opportunity as soon as you can:
30) Rent Out Space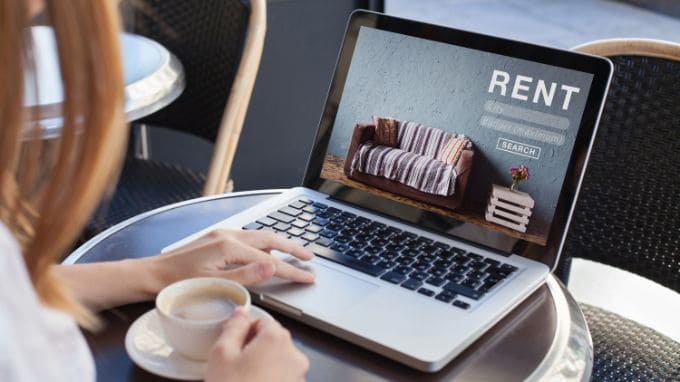 Is there any space you're not actively using at the moment? If there is, why not rent it out and make some money passively in the process?
Neighbor is an online marketplace that connects people who want to rent out space with individuals who want to rent it. So far, thousands of users have downloaded the Neighbor App to make money renting space out.
31) Rent Your Car
Since we're still on the topic of renting, do you have a vehicle you want to rent out? Turo will allow you to earn some cash passively by renting your car.
Spare a minute to join Turo and list your car for rent. Once someone rents your car, you'll receive up to 85% of the rental price in five business days.
Related: How To Make Money By Placing Ads On Your Car
32) Sell Gift Cards Online
How many unused gift cards are collecting dust in your home? Why not sell them online to earn extra cash?
Selling gift cards you no longer need will bring you money instantly. Visit these sites to list gift cards for sale:
33) Sell Items You Don't Need
Wait, gift cards are not the only things you can sell if you need money now! On the contrary, every home has items its owners haven't used in ages.
Start decluttering your living space and earning money simultaneously – it's time to list all the items you no longer need for sale on places like Decluttr and Craigslist.
Also, there are many things you can create and sell on platforms like Etsy – the creative people reading should consider this money-making opportunity.
34) Sell Tickets Online
Selling tickets online is one of the little-known online side jobs you can start. Working as a ticket broker has many advantages, such as flexible hours and lucrative pay.
Anyone can become a ticket broker if they have a bit of start-up cash to invest. Learn all about selling tickets online when you have a free minute.
35) Online Friend
Offering your friendship to strangers online is an excellent way to make money on the side. As an online friend, you'll offer virtual companionship to people you don't have to meet in person.
Virtual friendship is a job that can make you up to $50 an hour – these platforms will let you register as an online friend:
My Closing
When choosing any of the online side jobs available, make sure the platforms you want to join are legit and have a good reputation online.
While everyone's goal is to earn cash on the side, don't allow your excitement to get the best of you and make you oblivious to scams.
Now, what questions do you have on the topic of remote side jobs? Which online side job you're going to start?
Let me know in the comments below, please.
Related Articles You Might Love: