How To Get Free Money Now: 30 Ways To Earn Money Today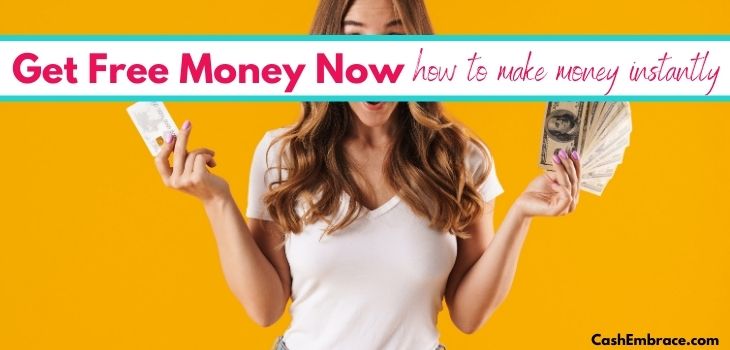 Finding the easiest ways to get free money now has nothing to do with receiving your paycheck at the end of the month. And considering most people in the United States live paycheck to paycheck, discovering new ways to grab extra money is more important than ever.
How often have you been in situations where you're wondering how to earn money fast because you need cash immediately? Searching for lucrative side hustles or money-making hobbies won't help – both earning opportunities require time and effort to produce results.
The two ways to receive free PayPal money are by cutting your expenses and getting money without actively working. There are many ways to take advantage of these options:
In this article, I'll cover the top ways to earn free money, such as using special offers, winning cash prizes, getting sign-up bonuses, demanding unclaimed funds, and many more.
This post may contain affiliate links – read my affiliate disclosure for more info.
Recommended Read:
Top Ways To Get Free Money Now
Let's get something straight before we go any further:
Even though ways to receive free money exist, you'll still have to do something to get that cash. More often than not, the free cash option becomes possible if you sign up to create free accounts, download money-paying apps, refer friends, or get rid of something you don't need anymore.
Each of these simple tasks requires your involvement, but the money they'll bring entails spending little to no time and the least effort possible.
1) Get Sign-Up Bonuses For Creating An Investment Account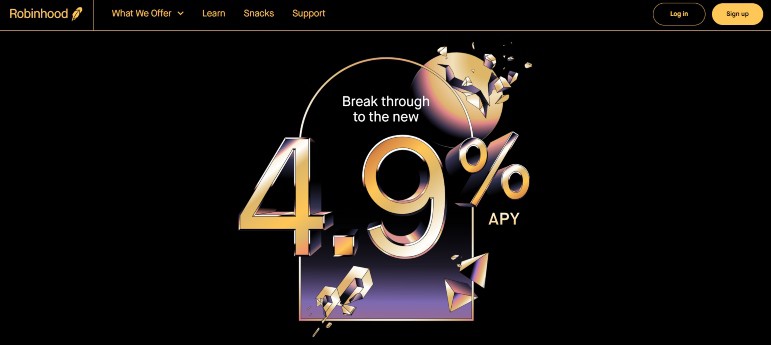 Do you know what most online stock brokers do to attract new customers? They offer a welcome bonus to anyone who enters the stock market by creating an investment account.
Robinhood is an investment app to get into the commission-free trading field. More importantly, Robinhood will give you free money once you sign up and link an account.
At the time of writing, Robinhood gives between $5-$200 in free stock to each new user. You must wait three trading days to sell your gift stock and free shares. Then, you can use the money to invest in other stocks.
2) New Bank Account Sign-Up Bonus
Similarly to stock brokers, many banks will allow you to get free money now for opening an account. These days, you can do that online.
In most cases, your welcome bonus for opening a new bank account will be between $250-$500. Offering such bonuses is common bank practice if you decide that you need a new checking or savings account.
For instance, opening a SoFi Checking And Savings Account will get you up to $250 in free cash. Money is not the only incentive for having such an account – you'll become the proud owner of a high-yield savings account that will earn you much more than the average high-yield account.
3) Earn Passive Income From An Interest On A High-Yield Savings Account
Speaking of high-yield savings accounts, I have to point out that they're the perfect source of passive income (money you don't have to work for to earn).
A great idea for creating a passive income stream is having a high-yield savings account (if you don't have one already). These accounts will earn you much more money than the standard savings accounts.
But how a high-yield savings account will deliver free money? That account doesn't require monthly payments to cover fees, so the income is free money.
4) Earn Credit Card Bonuses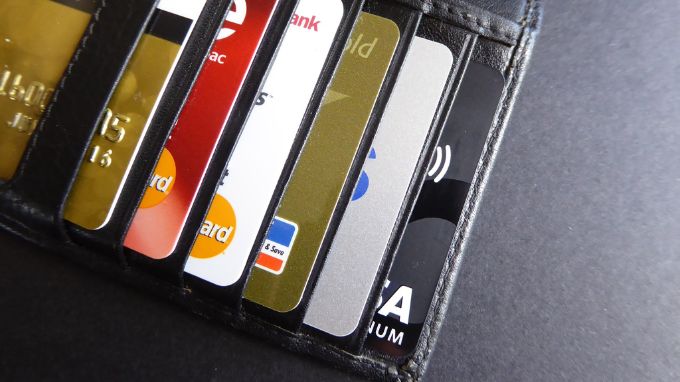 Aside from opening a new account, banks use another strategy to lure in new users – the opportunity to receive credit card bonuses.
Many premium credit cards will bring you sign-up bonuses. However, that's only possible if you spend a minimum amount of money within a specific time.
You should always check the expiration date of such credit card bonuses. Also, keep in mind that a credit card sign-up bonus might come with an annual fee you'll have to pay.
5) Improve Your Credit Score
It's no secret that improving your credit score will reward you with free money and reduce the situations where you find yourself in financial need.
What can you do to improve your credit score? An easy way to do that is to create the habit of always paying your bills on time.
Doing so will help you save on credit bills. On top of that, it will ensure that you get to pay a lower interest rate.
6) 401(k) Matches
For those who don't know, a 401(k) Match is when an employer contributes money to an employee's 401(k) account to reflect the contributions the employee has made from compensations (salaries and bonuses).
Here is a possible scenario that will explain the monetary benefit of 401(k) matches:
Let's say that your employer decides to match 100% of your contributions up to 5% of your salary. Practically, that means your employer will contribute $1 for every $1 you do. If that's not the best deal to get free money now, I don't know what is!
7) Search For Unclaimed Money
First and foremost, what do you imagine when you hear the term unclaimed money? Unclaimed funds might include refunds, trust distributions, format accounts, etc.
Finding unclaimed money can help you with your grocery bills, child care, and down payments for a home. You can also apply for college grants to pay for college and not go overboard with student loans.
Where should you begin the search for unclaimed funds? See for yourself:
8) Join A Focus Group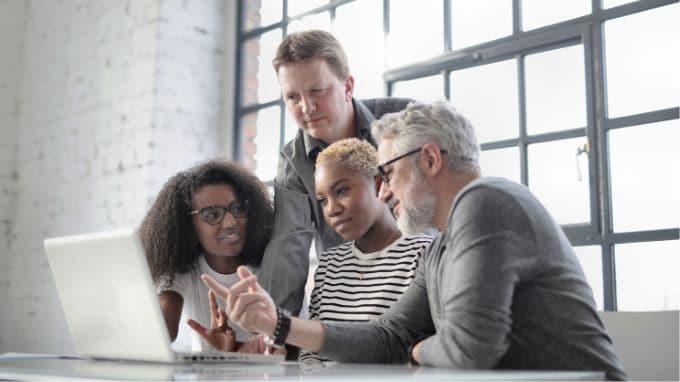 Joining a focus group is a great way to get free money now for sharing your opinion. Is there a reason not to get paid for your feedback?
Nowadays, you can participate in focus groups online, which will allow you to make money from home.
I suggest starting with User Interviews – an online platform that connects researchers and participants in studies.
9) Participate In Market Research With Respondent
Another easy way to earn extra money is by joining Respondent to participate in market research.
At the time of writing, Respondent will pay you up to $140 per hour. Most market research studies available on Respondent will earn you at least $300.
Learn everything about this money-making opportunity in my Respondent review.
10) Get Free PayPal Money From InboxDollars
InboxDollars will allow you to earn money easily without doing much. For instance, the platform will pay you to answer questions or shop online in your favorite stores.
All new users receive $5 as a welcome bonus. So, provide your email address, answer a few questions, and start earning money on InboxDollars in your free time.
There is no need to pay anything – anyone can create a free account on InboxDollars.
11) Make $25 Per Referral With The Rakuten App
I bet most of you are already familiar with Rakuten. Formerly known as Ebates, the Rakuten app will help you earn real money fast.
Rakuten will send you cashback for your online purchases. But the best part about using Rakuten is its referral program:
Right now, Rakuten will pay you $30 per referral. Payments are available via PayPal or direct deposit in your bank account.
12) Use Cash-Back Apps To Get Free Money Now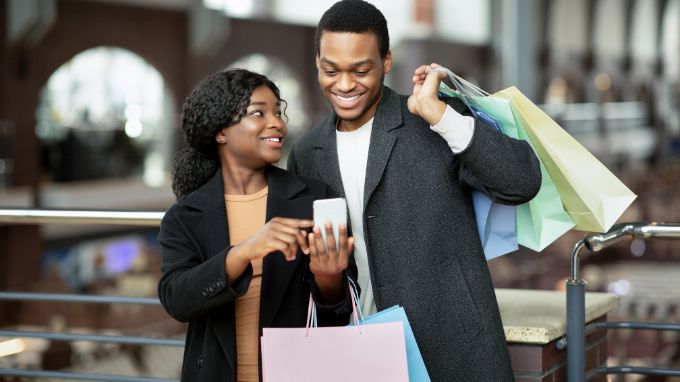 Generally, most cashback apps operate as affiliates for major retailers. People using a cash-back app earn money from shopping activities they do anyway.
The best apps to earn cash back while shopping in your favorite store are:
13) Download Apps To Earn Real Money
Many apps will pay you real money for completing simple tasks, such as shopping online, taking surveys, watching videos, playing games, etc.
None of these apps requires much time. More importantly, using money-making apps will allow you to get free money now by playing.
See some of the best apps you can download any time you experience a financial need:
14) Get Instant Money With Swagbucks
Swagbucks is a great app, in my opinion. Not using Swagbucks daily is leaving money on the table:
Anyone who creates a free account on Swagbucks can earn by completing various tasks. These tasks might be shopping online, watching videos, playing games, doing surveys, and many other activities.
Each Swagbucks user receives reward points (SBs), which they can redeem for free PayPal money, gift cards, coupons, and promo codes. Learn everything there is to know about the platform inside my Swagbucks review.
15) Get Free Money Today For Signing Up And Creating A New Account
Nowadays, many online platforms offer money for signing up and creating a free account. They'll send you free cash in the form of a welcome bonus as soon as you complete your registrations.
Creating free accounts to grab a sign-up bonus is a legitimate way to make money online. You can increase your earnings by participating in daily missions and performing other simple tasks.
Aside from the welcome bonus, most places where you can sign up to get free money now offer cash prizes, free gift cards, and pre-paid debit cards.
16) Exchange Free Gift Cards For Money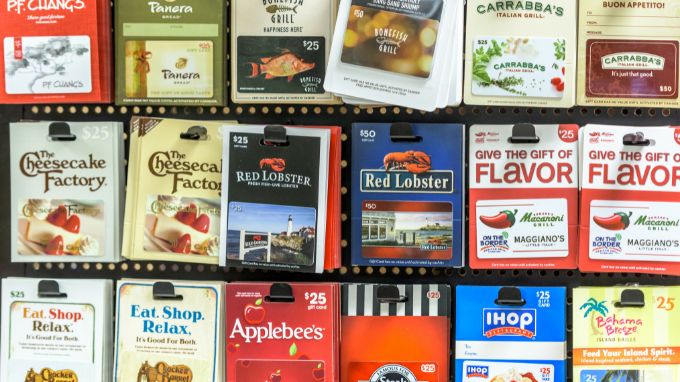 Speaking of gift cards, it's hard to imagine that you don't have some lying around in your home. What's the point of keeping them when they can bring you cash if you need it immediately?
With that said, you can sell your unused gift cards online or use a gift card exchange kiosk near you. The second option won't earn you much money – expect to receive 60-90% of the card's value.
I recommend doing some research to find the best deal when dealing with your free gift cards.
17) Join Survey Sites To Get Free Money Online
Taking online surveys is one of the best ways to make easy money. Most survey websites provide different ways to earn. Committing some of your free time to the best survey sites can become your new side hustle.
Completing a survey doesn't take much time. Depending on the survey platform you choose, you can earn free PayPal money, a pre-paid debit card, and other cash prizes, especially if you manage to boost your bonus points.
Be careful – you might come across scams while looking for the best place to take surveys for money. So, don't reveal any sensitive information or any personal information such as phone number or address.
18) Play Games To Get Free Money Now
Isn't playing mobile games to earn money fast a great idea? I think that it is:
Playing games for money is a fun and legit way to increase your income. More importantly, you only need an internet connection and your mobile device to earn by playing games.
It might be hard to believe, but some online games will give you the opportunity to earn over $1,000. Feel free to read about the best apps that will pay you to play games.
19) Invest Your Spare Change With Acorns
Acorns is not a new app. On the contrary, Acorns is one of the most popular investment apps millions of people use to make money.
You can get Acorns to invest your spare change on your behalf. In other words, the app will earn you easy money by investing your change every time you shop.
Each new Acorns user receives a $5 cash bonus upon signing up. Unfortunately, Acorns is a subscription service you can get for your investment needs – using the app for free is no longer possible.
20) Cut Your Expenses Down With Trim
There is no need to worry if negotiating is not your strongest suit – Trim can do it for you. Trim is a platform you can use to save money on your bills.
Once you get Trim, the tool will search through your monthly spending and find ways to save you money.
If you ask me, each time you get to save money, you get free money now, and Trim is an excellent tool to do that.
21) Make Free Money With No Surveys Via The Nielsen App

Nielsen Computer & Mobile Panel will track your internet usage to pay you money. As soon as you download it, the Nielsen App will start collecting data about your daily activities online.
Additionally, Nielsen will help you get free money by participating in surveys.
The application process is simple – visit Nielsen to create an account and follow the instructions.
22) Save Money With The Honey Extension
Honey is a little-known browser extension that will reduce your shopping expenditures. It's free to install and very easy to use.
So, download the Honey browser extension, shop at an online store of your choice, and watch your expenses decrease. How will that happen?
Well, Honey will automatically find and apply coupons before you arrive at the checkout. At the time of writing, Honey works at over 30,000 online stores.
23) Get Paid To Lose Weight With Healthy Wage
Healthy Wage is one of the most popular platforms where you can get free money for losing weight. Each new user gains access to weekly challenges.
You can participate in a challenge alone or as a part of a group. Reaching your fitness goals with Healthy Wage is worth the effort:
Currently, Healthy Wage offers rewards of $10,000.
Related: 20 Apps That Will Pay You To Walk
24) Earn Free Money By Listening To Music
Slice The Pie is an online platform that will pay you to listen to songs from new, emerging artists. Here is how to make money on the site:
Firstly, create a free account. Then, you need to choose a song to listen to and review. You'll not earn money on the side unless you provide thoughtful feedback.
Learn all the ins and outs of making money while listening to music in my Slice The Pie review.
25) Sell Photos Online
Is selling the images you take a way to get free money? I'll say that it is:
Taking photos for your enjoyment is a great idea. But monetizing your images sounds even better:
Many online platforms will pay you for uploading stock images. Keep in mind that some websites will pay you each time someone downloads any of your images.
26) Sell Stuff You Don't Need
Selling items you no longer need comes to mind when you're wondering how you can get free money right now. And for a good reason:
Listing everything that only clutters your home for sale is an excellent idea. Why should you keep items you'll never use again when you can sell them and get cash today?
Decluttr is probably the best place to sell things you don't need anymore. But what should you sell?
See the best things to sell when you need money urgently.
27) Find Special Offers And Better Deals Online
Quite frankly, most people don't consider shopping sensibly as a way to get free money now. However, I do:
Each time you pay less when you should be paying more, free money gets to stay in your pocket.
My favorite stores to find the best offers possible are Better Deals and Best Buy. I suggest doing some research – you never know when your favorite grocery store will surprise you with a special offer!
28) Participate In Clinical Trials
Making money by participating in clinical trials is not for everyone.
Still, if you don't mind earning cash that way, check the ongoing clinical trials in your area.
Chances are, you'll find a clinical trial you're eligible for.
29) Get Paid To Watch Ads
One of the best ways to get free money now is by clicking ads in your free time. Such an extra cash idea has many advantages.
For instance, you can click on all daily available ads in less than 15 minutes. Moreover, clicking on ads is something you can do on the side while dealing with other activities.
While watching ads pay cents at first, your earnings will build themselves up over time. Scarlet Clicks and Neobux are the two platforms I use to earn by clicking on ads – feel free to check them out.
30) Keep Testing Your Luck With Winning The Lottery
The last entry on my list of ways to get free money is unique in its own way:
Lottery Dominator is a product that explains the science behind winning any lottery, no matter how big or small. It might be hard to believe, but winning the lottery might not be as random as you think.
Learn more about your chances to come up with the winning numbers in my Lottery Dominator review.
How To Get Free Money Frequently Asked Questions
Do I Need To Pay Taxes On Free Money?
Unfortunately, there is no one answer to the question of whether you'll have to pay taxes on the free money you receive:
It all depends on the source of free money and the type of income you'll get.
For example, you don't have to pay taxes when you receive sign-up bonuses. College scholarships and greats are also tax-free.
How Can I Find Unclaimed Money?
The best way to find unclaimed money is by visiting USA.gov.
That website will provide you with links to different databases where you can find unclaimed funds.
Is Getting Free Money Real?
Yes, getting free money is a real opportunity.
In most cases, free money will come in the form of sign-up bonuses, unclaimed funds, grants, scholarships, etc.
My Closing
Is free money really free? That depends on how you approach the subject of free money in your mind.
Even if you spend as little time as possible on any of the above ways, you still have to do something.
Regardless, the ways to get free money now above are as close as you can get to earning cash for free.
What questions do you have on this topic?
Share with me in the comments section below, and the conversation will keep going!
Related Articles: