Respondent Review: Earn Up To $300 Per Research Study
Isn't it about time for you to read a comprehensive Respondent review?
It should be if what you're looking for is a credible and reliable way to earn online.
I wouldn't say no to a side hustle that will add a great boost to my monthly income, would you?
With that being said, here is a short summary of everything this article is going to cover:
You'll learn what is Respondent.IO, is this company legit, how much does it pay, what Respondent jobs you can take advantage of…
And so much more!
Time is money. In this case, around $140/hour, so let's do this.
This post may contain affiliate links, disclosure.
Respondent At A First Glance
For starters, let's open this Respondent review with a quick clarification you'll most likely enjoy a lot:
Contrary to the popular belief, this company is not your average survey site.
It may look like it operates similarly to Vindale Research, for example, but the difference it couldn't be bigger.
Firstly, because Respondent is not really an online survey portal. Instead, it's a company that will allow you to earn for participating in research studies.
Secondly, because it will give you a much greater return for your time investment than any survey site you could possibly find.
While a lot of the survey sites are legit and will pay you for real, they won't allow you to make any substantial amount of money.
No matter how much time you devote to them.
Not the situation with Respondent:
As I've already mentioned, this company will make any spent minutes of yours worthwhile.
Like up to $300 per study worthwhile.
Make no mistake, this is not a typo – the income opportunity here is real.
To learn all about it, I suggest you keep reading:
What Is Respondent?
So, what's the real deal with Respondent? Is this company as good as it seems?
Well, it is. And if you've been scrolling down some of the Respondent Reviews Reddit, then you already know that.
But I'm writing a Respondent review of my own, so let's take a detailed look at the platform, shall we?
The company was created in 2016. Quite new, you might think, but it has developed into something outstanding in these couple of years.
Today, Respondent is the industry leader in its respective field – connecting companies interested in performing market research with individuals who are willing to share their serious opinion.
Simply said, Respondent acts as the middleman, establishing a connection between participants (you) and researchers who need a hand with their studies.
By all means, if this is the type of side hustle you'll enjoy, you can't do better than Respondent:
As I've already mentioned, the company offers serious payments for serious players:
You'll be able to make anywhere between $25 to $300 per task, depending on the particular study.
Sounds good?
In my opinion, it's better than that good – and if you agree, let's see how you can secure such an online income:
Respondent Review – The Sign Up Process
To get started with Respondent, you'll need to create an account first.
Needless to say, your first step will be to sign up on the official website.
There is nothing complicated about this process – it's pretty straight-forward.
With that being said, there are 4 simple steps to go through:
Sign up with Respondent – you can do so using a Facebook or LinkedIn account. Personally, I used my LinkedIn profile – I think you should too considering the company is more about work than play.
Provide basic data about yourself (name, date of birth, email address, etc.) – that's pretty standard. By giving away details about yourself, interests, and background, you're helping the company to match you with the most relevant surveys.
Give your PayPal address – currently, Respondent pays only via PayPal and you'll need to provide this information to be able to receive your earnings.
Visit "Marketplace Projects" – that's where you'll find the available Respondent survey offers. Pick one and let the earning begin!
How Does Respondent Work?
Alright, let's have a look at how this company works and the best ways you should use it to increase your earning opportunities.
Once you sign up, the site's algorithm will match you with the most suitable for you surveys, based on the information you have provided when registering.
You can also look for projects on your own – just browse manually and see what's available.
A piece of advice – do your research manually, don't just wait on the algorithm. This way, you won't miss any awesome study.
Now, there are 2 types of studies to choose from: remote and in-person.
The remote studies will allow you to complete them from your current location (home, work), the in-person ones require you to be physically present at a specific location.
Breath easily if you're not comfortable participating in-person:
From what I see on the official website, 90% of the studies are remote.
On that note, you can make your choice of a study to take part in based on its length, the amount it pays, and its type (online or in-person).
If you ask me, a smart idea will be to use the filters provided on your dashboard. Doing so will allow you to control the type of projects you'll be presented with.
Another thing you should be aware of is that currently there are 2 types of online studies: moderated and unmoderated.
With the moderated, you'll have to book a time to schedule your session.
And with the unmoderated, you'll receive a link to get the study done at a time that is convenient for you.
How To Complete A Study From Start To Finish
Before my Respondent review answers this important question, let me give you a couple of examples of what some of the most popular studies are for:
Investing (pays around $75 for 45 minutes of work).
Small business owners (pays around $85 for an hour of work).
Online banking customers (pays around $50 for an hour of work).
Supply chain professionals (pays around $50 for an hour of work).
As soon as you pick a project to work on, your next step is to apply.
The application process will take you around 5 minutes and it can not be avoided.
After all, the quick survey you'll have to fill in exist to make sure that you'll be the best person for the job.
I need to mention that the way Respondent chooses its participants is what separates the company from the rest of the similar sites.
In short, the more requirements you'll need to deal with are due to the companies looking for honest feedback from people who are the right fit to provide it.
With that being said, Respondent will display a match score of 0-100, calculated from the results of the application survey.
If the company offering the study picks you, the Respondent's system will let you know that you've been invited.
Once an invitation is on the table, it's time for you to get the job done.
Usually, this can be achieved through one-on-one interaction with the researcher.
Respondent Review – Who Is Eligible To Apply?
Anyone who is 18 years old or older.
Research studies are made available to a worldwide audience.
Most-searched-for participants happen to be industry professionals, parents, and students.
Keep in mind, you need to have a PayPal account set-up in order to receive earnings from Respondent.
Don't forget, a Facebook or LinkedIn account is required for the sign-up process as well.
How Much Does Respondent Pay?
OK, let's talk about the important question that must be on your mind while reading this Respondent review:
How much money can you make?
According to the official website, the amount of money you'll when you complete a project is $140/hour.
Correct me if I'm wrong, but that makes this company the best paying one for taking surveys on the web currently.
Up until now, Respondent has paid more than $10 million to its participants.
Not a bad number, is it?
Is Respondent IO Legit?
You bet it is!
Seriously, if you have any doubts regarding the legitimacy of the company, you can let them go instantly.
Once, because the company is very well-respected online, with so many satisfied users from all over the world.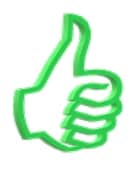 Secondly, because it's recognized as a trusted resource of researches from giants like IBM, Yahoo, Airbnb, Microsoft, and many more.
Again, Respondent has been steadily operating since 2016 – you might want to remember that the next time you're wondering is a Respondent scam or legit!
My Closing
Alright, this is it from me and my Respondent review.
What else is there to say?
The company is legit, it will allow you to work online in your spare time.
And it will pay you more than well for the time you'll invest in it.
Isn't that the only thing that matters when you're looking for a good way to boost your monthly income?
Let me know in the comments section below!