Respondent Review: Earn Up To $300 Per Research Study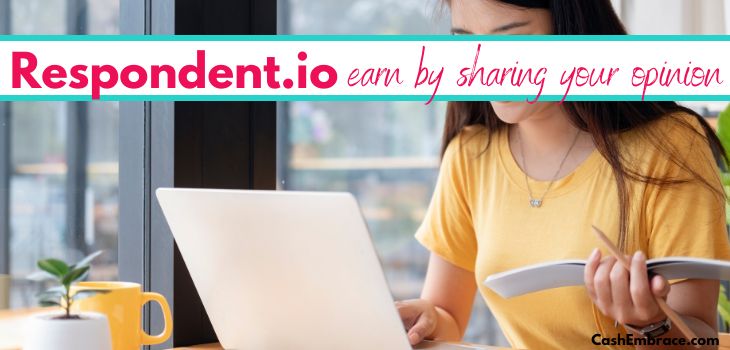 Heads up – this Respondent Review will not try to convince you that taking surveys for money is an excellent way to boost your income.
While clicking on ads or watching videos for cash can earn you extra bucks, some companies are willing to pay much better for your time.
Such a company is Respondent.
Respondent.io is an online platform that allows participants in research studies to make different amounts of money.
More often than not, Respondent members earn between $100-$300 an hour. Depending on the study you participate in, your earnings can reach as much as $750 an hour.
But does Respondent provide one of the best ways to make money online for beginners?
Today, you'll learn everything there is to know about Respondent and how to make the best of the opportunities the platform provides:
What is Respondent.io, and how does it work?
Can you make real money with Respondent?
How much does the Respondent pay?
Is Respondent legit or a scam?
This post contains affiliate links – read my affiliate disclosure.
Recommended Read:
Respondent.io Reviews Summary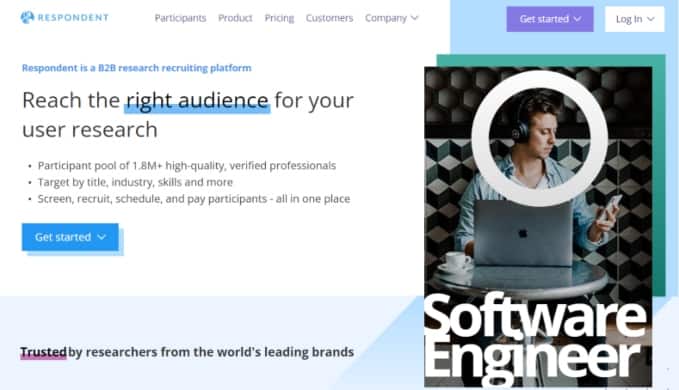 Before you start searching for the Respondent.io sign-up button, let me clarify a couple of facts about the company.
By all means, Respondent.io is not your average survey site.
Sure, it might seem like Respondent operates like Vindale Research (an example), but that's not the case:
First and foremost, going after a search query such as Respondent.io Survey won't lead you anywhere because the platform is not really an online survey portal.
Instead of letting members make a few dollars for taking surveys, Respondent provides its users with much better-earning possibilities:
As I mentioned earlier, the company will give you a greater return for your time investment than any survey site ever could.
Is Respondent Legit?
These days, most people sign up for platforms that allegedly will help them make money before they even bother to check their legitimacy.
Needless to say, you should never do that, so let's address whether the Respondent is legitimate or not:
In short, Respondent.io is a legit online platform that allows its members to earn cash by participating in research studies.
Many popular brands rely on Respondent for market research, including eBay, Alibaba, and Weebly.
Is Respondent.io Safe?
Respondent.io is 100% safe to use.
Each person who wants to become a member can do so for free – there is no fee you'll have to pay to use the working opportunities Respondent provides.
You can create a free account as soon as you visit the official site and click the Respondent.io sign-up button.
More Safe And Legit Work-At-Home Opportunities:
What Is Respondent?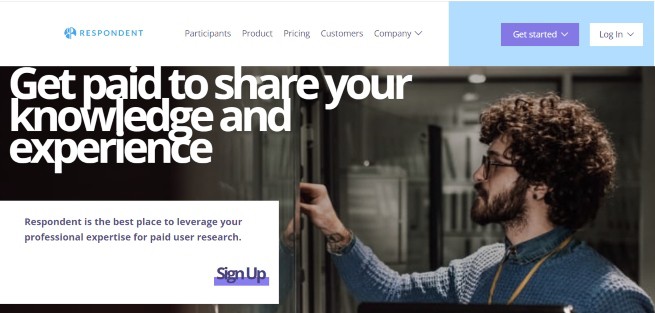 So, what's the real deal with Respondent?  Is this company as good as it seems?
Well, it is.  And if you've been scrolling down some of the Respondent Reviews Reddit, you already know that.
But I'm writing a Respondent review of my own, so let's take a detailed look at the platform, shall we?
Ever since Respondent launched (2016), the company has been assisting worldwide known brands with their market research studies.
The working structure of Respondent is quite simple – the platform connects brands with people (responders) who want to get paid for taking part in the studies.
Currently, Respondent will let you participate in focus groups or one-on-one consumer research studies.
Long story short, feel free to think of Respondent as a Get-Paid-To site you can use to earn as much as $700 per task.
Recommended Ways To Get Paid Online:
How Does Respondent.io Work?
Assuming that participating in research studies is the kind of side hustle you would love to do, you can join Respondent today.
How about I walk you through the process of becoming a responder?
Respondent Sign-Up Process
Alright, signing up for Respondent will take a few minutes of your time.
You can sign up for the site by providing your first name, last name, and email address or using your LinkedIn or Facebook accounts.
Adding a profile photo is recommended since it might help you get it on more studies.
Writing down your phone number and date of birth is necessary to verify your Respondent account.
Once you do that, you'll fill in a form that collects some personal information about you.
For instance, the company will ask you about your ethnicity, level of education, location, employment, household income, etc.
None of that should surprise you – Respondent won't be able to match you with the studies you're the best fit to do unless the company has any idea about who you are.
Don't forget to provide your PayPal address – that's where the platform will send your payments for the tasks you'll complete.
Then log in to your dashboard to see all available projects, choose one, and apply for it.
Alright, let's have a look at how this company works and the best ways you should use it to increase your earning opportunities.
How To Select Respondent Research Studies
As I mentioned earlier in this Respondent review, the company provides in-person and remote studies you can join.
Filtering all options is easy since every available project lets you know how much it pays and how long it will take you to complete.
Adding another filter is also possible.
By default, the Respondent feed will show you the most relevant studies first.
Types Of Respondent Studies (Respondent Jobs)
Generally, the Respondent does their best to add new research studies all the time.
Here are some of the projects you'll be able to work on once you become a participant in the company:
Investing ($75 for 45 minutes)
Investors And Traders ($150 for 60 minutes)
Online Banking Customers ($50 for 60 minutes)
Insurance Shoppers ($20 for 20 minutes)
Small Business Owners ($85 for 60 minutes)
Selling Online ($100 for 60 minutes)
Retail Customer Experience ($120 for 45 minutes)
Sports Fanatics ($50 for 30 minutes)
Spiritual Or Religious Book Readers ($100 for 60 minutes)
Considering each project comes with a description, choosing the one that best fits your abilities and knowledge will not be an issue.
Applying For Respondent.io Jobs
Let's say there is a project you like, and you're ready to start working on it.
If you want to apply for a study, you'll need to complete a short survey that exists to make sure you're the right person for that specific project.
When the Respondent decides to work with you on a study, the company will let you know via email or text message.
Remember that hundreds of other members are going after the projects you wish to do. Subsequently, the platform most likely won't pick you up for every single job you want.
Who Is Eligible To Join Respondent?
You have to be 18 years old or older to be able to join the Respondent.
Nowadays, the platform accepts members from the USA, UK, Canada, Germany, France, Ireland, Spain, New Zealand, and Australia.
How Much Money Does Respondent Pay?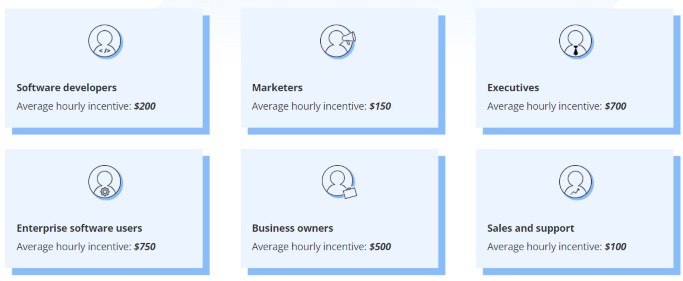 My Respondent review will not be complete unless it provides more details about your earnings from the company.
On average, Respondent.io pays up to $700 per research study.
Of course, some projects will pay you less than that, so you might want to adjust your income expectations.
However, experts and professionals in fields like the medical one can make between $200-$1,000 for in-person studies.
Related Read:
How Does Respondent Pay You?
By all means, you can't receive payments from Respondent unless you have a PayPal account.
Usually, it takes up to ten days for the company to process your payments.
There is a 5% fee that goes along with that.
Click on the My Survey Tab if you want to check your payment status at the moment.
Respondent.io Affiliate Program
Another way to increase your Respondent earnings is to take advantage of the company's affiliate program.
Each new member you refer to Respondent will earn you an additional $20.
Get your referral link from the My Referrals Tab inside your account and use it to introduce more people to Respondent.
How To Make Money On Respondent: Best Practices To Earn More On Respondent.io
Log Into Your Respondent Dashboard As Often As You Can: Keep your eyes open for new studies that will be a good match for you.
Act Quickly: Don't hesitate to fill out the screener survey of the study you like – the good ones tend to attract tons of other applicants immediately.
Give Honest Answers To The Questions: Answer the questions honestly, and don't bother doing a study where you don't meet the criteria.
Respondent.io Review: Pros And Cons Of Respondent
Pros:
There Are High-Paying Research Studies Available To Join: While many see the company as the Respondent.io Surveys Platform, that's not the case. Respondent focuses on giving its members access to well-paying research studies that can make you up to $700 apiece.
Participants From All Over The World Can Join The Site: As you already know, Respondent accepts people from many other countries than just from the USA.
Most Respondent.io Reviews Are Positive: Considering how well the platform will allow you to earn, it's no wonder that Respondent members appreciate the platform.
Cons:
You Won't Be Able To Do Every Single Study: Unfortunately, the site won't select you to participate in every study just because it's available right now.
Sometimes It Takes Awhile To Connect With Customer Support: In my opinion, the replies from the support team should be a bit quicker.
Create A Free Respondent Account Today
Respondent.io Alternatives: Companies Like Respondent
Here are a couple of companies that work similarly to Respondent:
Is Respondent Worth It?
Quite frankly, everything Respondent will allow you to do to make money is worth the effort.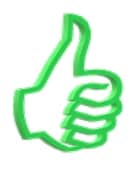 Sure, becoming a member of the site will not transform you into a wealthy individual.
Be that as it may, earning a couple of hundred dollars to complete a study is not a bad way to use your time and boost your monthly income.
Is Respondent A Scam?
No, the Respondent is not a scammy platform.
On the contrary, the website provides legitimate ways to earn cash by participating in research studies – my Respondent review is pretty clear on that!
Again, you can join the platform for free, so you won't lose anything at all if you decide to work with Respondent.
More Ways To Earn Online:
Respondent Review – Frequently Asked Questions
How Do You Get Paid For Respondent?
Create a Respondent account
Verify your Respondent profile
Match with research studies
Complete the studies
Receive your earnings in your PayPal account
Does Respondent Pay Automatically?
Once you link your PayPal account to your Respondent account, the platform will start paying you automatically.
Can You Use Respondent On Mobile (Respondent App)?
Yes, you can open Respondent on your mobile device – the site is mobile-friendly.
With that said, it's better to do the studies on your laptop.
My Closing
Alright, this is it from me and my Respondent review.
What else is there to say?
By all means, Respondent will let you earn a decent amount of money in your spare time.
Now, do you have any questions on this topic?
Let me know what's on your mind!
More Money-Making Ideas From Cash Embrace You Might Love: