FeetFinder Review: Is FeetFinder A Legit Site To Sell Feet Pics?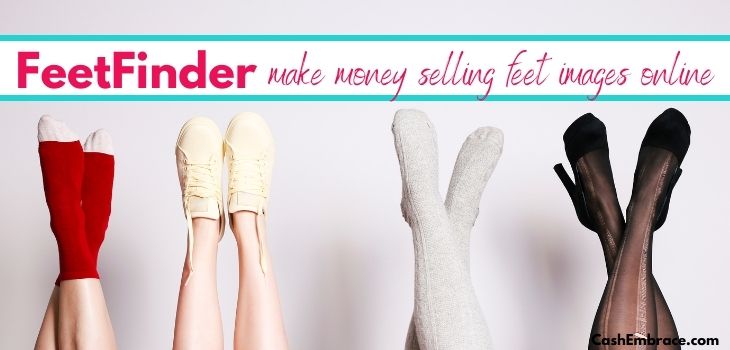 As you can probably guess, this FeetFinder review will show you how to make money selling feet pics online.
Offering foot images for a price is quickly becoming a popular way to earn extra money these days:
Ladies who are comfortable with the idea of showing their feet to a worldwide audience will be able to boost their monthly income.
But is FeetFinder worth the time and effort? Moreover, is FeetFinder safe?
Today, I'll gladly share everything you should know about FeetFinder:
What Is FeetFinder, and how does it work?
Can you make money selling feet pics on FeetFinder?
How much money can you earn on FeetFinder?
Is FeetFinder legit?
Is Selling Feet Pics Online Legal?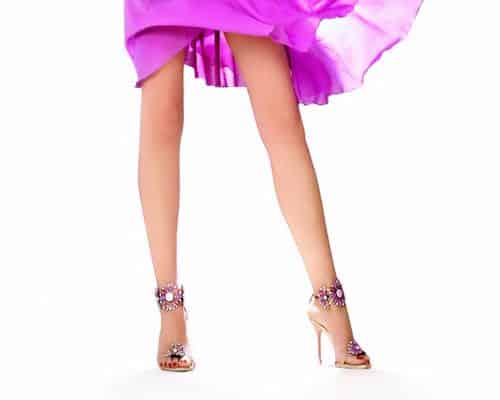 Before we dive deep into this FeetFinder review, allow me to address something that might concern you – the legitimacy of offering feet images for cash.
By all means, you don't have to worry that selling photos of your feet will get you into trouble with the law:
These days, selling foot pics is a legitimate activity in most countries. Of course, you should look this further up to make sure your country doesn't prohibit people from offering foot pics.
There are only two requirements you have to keep in mind if you want to start selling feet images:
Firstly, you have to be 18 years old or older. Secondly, becoming a feet pic seller should not hurt the religious beliefs in your current place of residence.
In addition, you can't sell feet pics that don't resonate with good taste and people might see as vulgar.
Trying to profit from feet images that are not yours is not an option, so you must avoid the practice.
Recommended Read:
How To Sell Feet Pics Without Getting Scammed?
Unfortunately, thousands of individuals often target feet pics sellers in an attempt to scam them.
While you can't change the fact that scammers exist, you can learn how to protect yourself from them.
Sometimes, a person may contact you, expressing the desire to buy your foot images. Later, that person will try to get them and pay you afterward.
Needless to say, such an individual doesn't have your best interest at heart – they are looking out for their own.
Now, you can easily avoid becoming a victim of scamming if you always ask for the payment first before providing your images. Also, stay away from the strategy of selling feet pics through your DMs.
With that said, the best way to sell feet pics without getting scammed is to work with legitimate platforms that will let you take part in the business of selling feet images.
What Is FeetFinder?

Basically, FeetFinder is an online platform where buyers and sellers of feet images and videos can connect.
According to statistics, one in every seven people has a foot fetish. These are people with fantasies where feet takes a central role in providing sexual gratification.
I doubt that I have to explain that, but these are the people who become the buyers on sites like FeetFinder.
And what about the sellers?
Well, you can become a feet images seller if such an activity is a suitable way to make money for you.
Believe it or not, uploading images of your feet and selling them online is more than a lucrative side hustle – it pays better than you can probably imagine!
Other High-Paying Side Hustles:
How Does FeetFinder Work?
Alright, it's time for my FeetFinder review to lift the veil and show you the working process you'll go through as a feet pics seller on the site.
Quite frankly, using the platform is very easy – I don't believe any of you will have any problems while being on the website.
There are only three steps you'll need to take to launch your presence on FeetFinder:
Create An Account: Signing up for a seller account will take you less than a minute. Click the Sign-Up button you'll find once you visit the site and provide your email address.
Go Through ID Verification: You won't be able to work with FeetFinder unless you verify your identity. Taking a selfie with any of your ID cards will conclude this step.
Complete Your Account: Once you gain access to the platform, you can begin building your profile. Add more details about yourself like age and date of birth. FeetFinder will not publically disclose any of your personal data.
I need to emphasize the fact that you can't become a feet images seller on FeetFinder unless you're 18 years old or older.
Is FeetFinder Legit?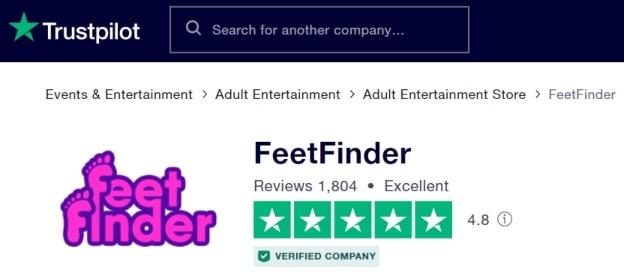 Earlier in this FeetFinder review, I addressed the issue of legitimacy when someone wants to earn from selling photos online.
Subsequently, you already know that offering feet images is legal in my countries around the globe.
But is FeetFinder legit as well?
Generally, the fastest way to check the legitimacy of any website is to look at its reviews on Trustpilot.
Seeing the FeetFinder reviews on Trustpilot will convince you of the legitimacy of the platform:
Right now, FeetFinder has a nearly 5-star rating on Trustpilot, and 91% of the FeetFinder reviews are excellent.
On that note, I have to mention that FeetFinder creators receive their earnings on time. Plus, the company provides outstanding customer support.
FeetFinder Reviews For Sellers – Is FeetFinder Safe For Creators?
Considering this article aims to teach you how to make money as a seller on FeetFinder, I want to discuss the safety of using the platform for a second.
Chances are, some of you might still resist the idea of earning via selling feet images for no other reason but your overall safety online.
Here is the moment to put your worries at rest:
Above all, FeetFinder is entirely safe for creators.
The identity verification process is mandatory – thanks to that process, FeetFinder keeps scammers away from its platform.
Don't expect to face any data breach – FeetFinder will not disclose details such as your phone number or email address.
Furthermore, FeetFinder is encrypted to prevent any data from leaking from the website.
Who Is FeetFinder For?
Up until now, my FeetFinder review makes it clear that the platform is the best fit for ladies who are willing to share images of their feet in exchange for money.
Unfortunately, not every single lady reading this article will be able to take advantage of everything FeetFinder has to offer:
FeetFinder will allow you to register a seller account only if you live in the USA, UK, and Canada.
On certain occasions, buyers might express the desire to connect with sellers privately and ask for a specific type of feet image.
Let me clarify that you can always say no to such a request if you're not comfortable with satisfying it.
More Money-Making Ideas You Might Like:
FeetFinder Review – Is FeetFinder Free?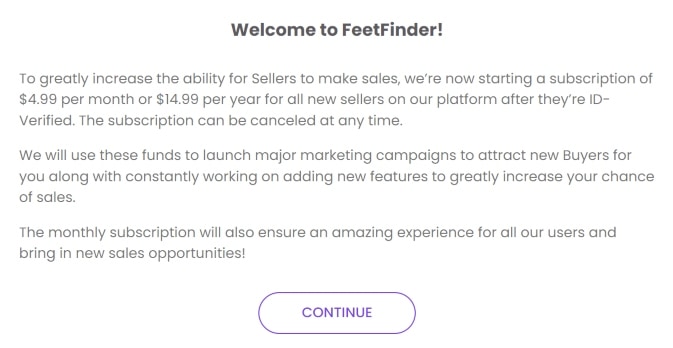 No, FeetFinder is not free to join.
Actually, buyers are able to access the site without paying anything at all. But feet pics sellers have to pay a monthly subscription plan that will cost them $4.99 per month or $14.99 per year.
Creators can also take advantage of the FeetFinder Premium Plan ($14.99 per month or $29.99 per year.
Why do sellers have to pay to use FeetFinder?
According to the site, the subscription fees go to ensuring your safety while using the platform and marketing campaigns to attract new buyers.
How To Cancel FeetFinder Subscription?
If you decide you don't want to sell feet pics on FeetFinder any longer, you can always cancel your subscription.
The process is simple, and you'll find the option for cancellation on your FeetFinder profile.
Canceling your subscription will not cause an extra charge on your credit card.
How To Make Money On FeetFinder?
OK, I think it's time for my FeetFinder review to show you how to start earning by selling feet images on the platform.
Here is everything you need to do to make money on FeetFinder:
1) Upload Feet Pics Or Videos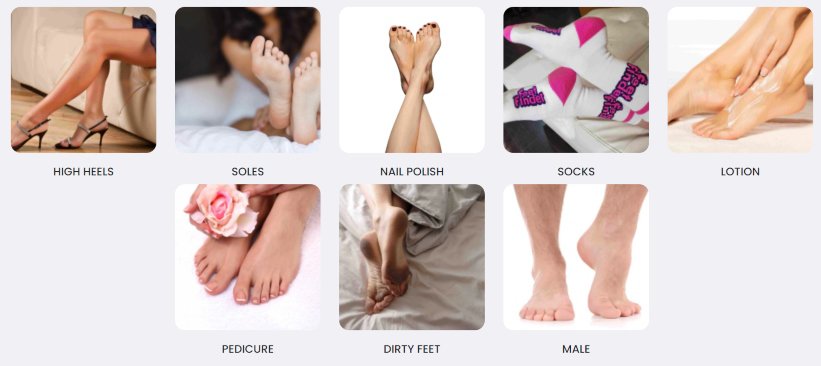 Once you complete your FeetFinder profile, you'll be able to upload feet images or videos.
Visit the website and click the upload button.
During the uploading process, your images might seem a bit blurry. That's on purpose – FeetFinder won't allow the buyers to see your feet pics before they purchase any of your packages.
Your content has to meet certain criteria – the size of your images can't be larger than 1GB, and your videos can't be longer than 10 minutes.
Every feet pic you'll upload has to belong to one of these categories:
Feet will nail polish
High heels
Socks
Tattoos
Dirty/smelly feet
Dancer
Male
Lotion
2) Think About Upgrading To FeetFinder Premium
Let's make something clear:
Above all, you don't have to upgrade your FeetFinder account if you don't want to.
However, being a FeetFinder premium seller will give you access to all available income streams the platform provides.
In my opinion, upgrading to FeetFinder premium will be especially beneficial to you if you have a large following on Social Media.
These days, premium FeetFinder sellers with a huge social media following have the option to become Featured Models on the website.
How Much Money Can You Make On FeetFinder?
To sum up, the pay rate for a standard feet pic on FeetFinder is $5.
But many sellers earn much more than that:
Believe it or not, some foot pics creators earn over $100 per photo.
You're the one who will decide how much money to charge for the content you upload:
On many occasions, sellers require around $25 per image and $20 per video.
Not all of your earnings will find their way to your bank account, though:
FeetFinder will keep 20% of everything you make for fees that will cover transaction charges and data security.
A great way to increase your FeetFinder income is to use the platform's affiliate program. Every seller can access an affiliate link they can promote to make more money.
Related Read:
FeetFinder Review: How Do FeetFinder Pay Sellers?
Currently, FeetFinder trusts Segpay and Paxum to handle the payment transactions between buyers and sellers.
Both companies are reliable and secure.
Segpay will serve the USA feet pic sellers, while Paxum will manage your earnings if you live outside the states.
Unfortunately, PayPal or CashApp are not options you can use to receive your earnings from FeetFinder because these companies don't support accounts that work with fetish websites.
FeetFinder Pros And Cons:
Pros:
An easy opportunity to earn online: Using FeetFinder will allow you to make money by offering images of your feet.
Your identity and data will be secure: The website goes to a great length to protect your personal data as a seller.
Cheap subscription fees: While you have to pay to use FeetFinder, the subscription fees are more than affordable.
There is a trial period: Although all sellers have to choose a subscription to join the platform, they can cancel it within two weeks to receive a full refund.
Great reviews: Nowadays, FeetFinder has an almost perfect score on Trustpilot.
Cons:
Not everyone can begin selling on FeetFinder: At the time of writing this FeetFinder review, the site welcomes members only from the USA, UK, and Canada.
No feet pics app for FeetFinder exists: As of right now, FeetFinder doesn't have its own app.
FeetFinder Review – Frequently Asked Questions
What Is The Best App To Sell Feet?
Basically, the best way to sell feet images is using apps like OnlyFans.
Another platform that will allow you to earn from foot photos is Feetify.
How Much Should I Charge For Feet Pictures?
Most feet pic sellers charge at least $5 for a foot image.
With that said, you can sell your feet images for $100 each.
Where Can I Sell My Feet Pics?
Feel free to start selling foot pics on platforms such as FeetFinder, Feetify, Instafeet, and Foap.
My Closing
Everything must come to an end, and so do my FeetFinder review.
Again, selling feet images is a great money-making idea that will boost your monthly income.
And FeetFinder is one of the best platforms that will allow you to become a feet pics seller.
Do you have any questions on this topic?
Write them down, and I'll answer them the first chance I get.
More Ideas From Cash Embrace You May Like: