70 Jobs For Lazy People That Pay More Than Well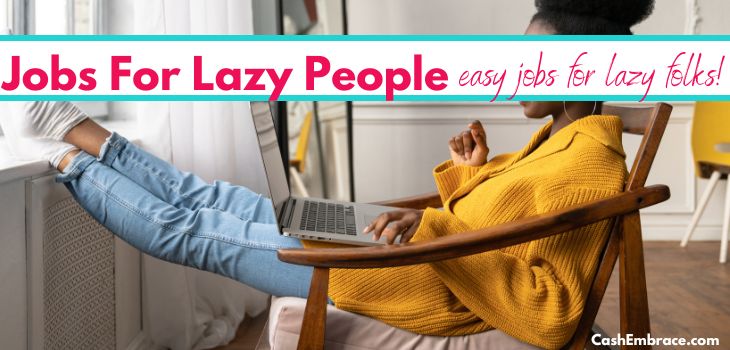 Do you want to get one of those jobs for lazy people that will make you money without doing much?
Contrary to popular belief, being lazy is not the worst thing in the world – especially considering there are different levels of laziness.
While not getting up at all from the bed will prove difficult on your monthly income, doing a bit here and there will still earn you some extra cash.
Today, we'll talk about many high-paying work-at-home jobs that will be a perfect fit for you if you're not that hard working.
This post may contain affiliate links – visit my affiliate disclosure.
Recommended Read:
70 Best Jobs For Lazy People
1) Food Taster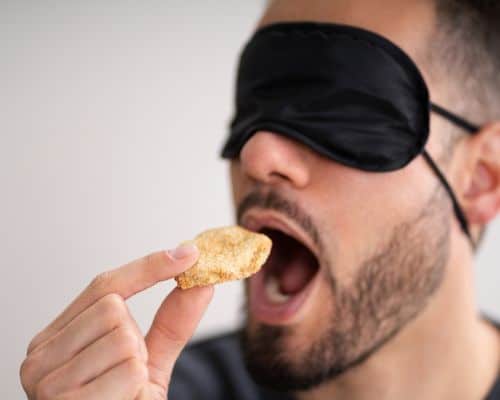 If food holds a special place in your heart, you should take advantage of that connection and make it work.
Tons of companies hire food tasters to help them determine if a recipe is ready or needs some extra work.
Research such companies in your area, and you'll get paid to taste delicious meals.
2) Chocolate Taster
I'm giving chocolate tasting a separate paragraph because I think it deserves it:
Let's face it – we're talking about chocolate here!
Tasting chocolate is something many people earn cash for – you can make over $25,000 a year from this opportunity.
3) Ice Cream Taster
Who doesn't love ice cream?
Trying ice cream for money should be your dream job (unless you are not lactose intolerant).
Sampling new ice cream flavors is an excellent way to boost your monthly income.
4) Beer Taster
How about we move on to the beverages?
It might be hard to believe, but beer tasters earn over $140 daily.
Get your drink, enjoy tasting it, and rate your experience with that brew brand to make over hundred dollars for a day of work.
5) Food Critic
Quite frankly, working as a food critic is not as easy as doing most jobs for lazy people.
Be that as it may, traveling to restaurants and sharing thoughts on their meals is a job that pays well:
On average, food critics make $25 an hour.
6) Entertainment Critic
Since we're still on the subject of critics, let's discuss the opportunity to earn money by ripping apart movies.
Heads up – this money-making idea will not earn you can fast – it will be a while until you build a reputation that commands respect.
Once you do that, though, you'll have a new source of income that will come from directing movies, TV shows, and plays.
7) Product Tester
Testing products and providing feedback on your experience with them is an extra income idea popular among millions of people.
Your earnings will vary depending on the company you choose to join.
UserTesting is a leader in the product testing industry – check the site regularly to discover product testing jobs.
8) Video Game Tester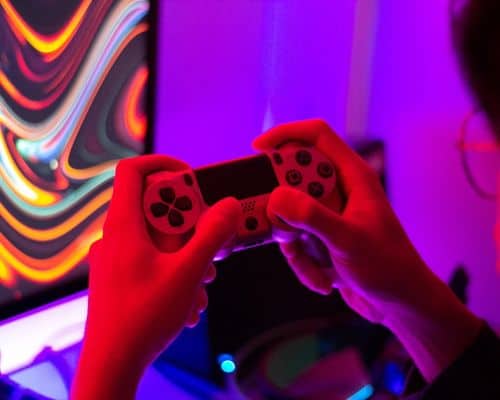 By all means, testing new video games before their official release is the perfect job for video game fanatics.
Earning money while doing what you love is not something you should dismiss lightly:
Companies like Playstation, Xbox, and Nintendo often hire people to test their newest products, so keep them in mind at all times.
9) Binge Watcher
These days, many platforms will pay you to watch videos.
Correct me if I'm wrong, but binge-watching a few-second-long video is a perfect example of suitable jobs for lazy people.
With that said, you'll need to see tons of videos to earn a decent amount of money, so this is more of a side hustle than a full-time income occupation.
10) Netflix Tagger
To clarify, a Netflix tagger is a person who spends a lot of time watching TV shows and movies on the platform and tags them with relevant keywords.
Feel free to apply for such a job on the official site of Netflix.
Currently, Netflix offers other similar positions that might require watching videos, so check them out as well.
11) Movie Extra
Do you often happen to see movies filmed close to your living area? If you do, how do you feel about becoming a background actor in any of them?
Acting is not an easy job. However, movie extras don't have to do much – they usually stand in the background.
Securing a movie extra gig often comes with free food – that's another plus to the paycheck you'll receive.
12) Commercial Extra
Commercial and movies extras do the same job:
They stand in the background and earn money for the bare minimum.
As you can guess, you'll have to keep an eye on the commercial to score a gig at some of them.
13) Line Stand-In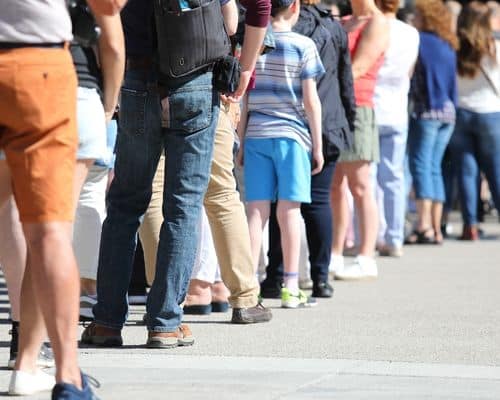 Speaking of standing without doing much, working as a line stand-in will fit the bill for anyone fond of jobs for lazy people.
Sure, standing in long lines for hours is not much fun – that's why many individuals hire people to do it instead of them.
More often than not, a line-standing gig will earn you over $25 an hour.
14) Mystery Shopper
Mystery shopping is a well-paying job that requires leaving your house from time to time.
Generally, a mystery shopper might have to visit a restaurant, movie theatre, or another local business and provide feedback on what they see.
Platforms like Field Agent and BestMark are in the business of hiring mystery shoppers, so check them out when you have a minute.
15) Online Shopper
Make no mistake – mystery shopping and online shopping are not the same.
Online shoppers earn money by finding the best deals on the web for the people that hire them.
In other words, you'll earn for something you most likely already do daily!
16) Search Engine Tester
To sum up, search engine testers earn money by checking if the correct result appears under a specific keyword or phrase in the search engines.
This job exists to improve the users' experience while researching terms online.
The way I see it, search engine testing is definitely one of the best jobs for lazy people!
17) Ad Watcher
Are you aware that you can get paid to watch ads?
Yes, you can earn cash for nothing other than clicking on ads and waiting for them to load before exiting the page.
Don't expect to earn a fortune, though – clicking ads will only make you a bit of extra income on the side.
18) Forum Poster
We all know that there are thousands of forums people can join online to discuss different topics.
With that said, someone has to keep specific forums active and constantly post content on them.
Forum posters don't earn that much – you'll probably make a couple of cents per post.
19) Make Money Chatting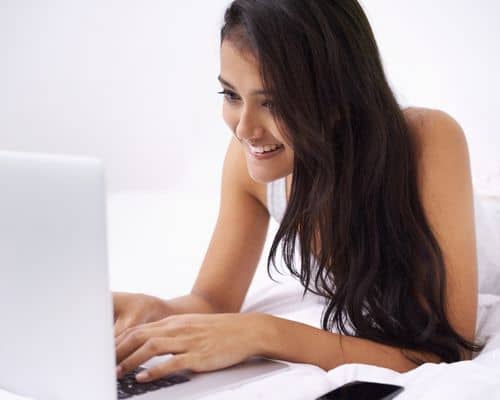 Nowadays, there is a variety of ways you can use to get paid to chat.
One can argue that online chat jobs are not the highest-paying work-at-home jobs you can do.
Be that as it may, they'll still allow you to earn between $15-$20 an hour.
20) Get Paid To Sext
Well, what do you know – you can literally earn cash for talking, flirting, and sexting with lonely people online!
Don't worry about your privacy – the top companies that will pay you to sext will protect it.
Also, this side hustle is happening online – you don't have to meet your clients in person.
21) Dating App Messenger
Dating app messengers are people who get paid to write dating app profiles.
Chances are, it won't come as a surprise that most individuals need help with their dating profiles.
So, if you want to help someone improve their presence on dating apps, this job will suit you well.
22) Online Friend
Currently, thousands of people earn extra money by working as professional friends online.
Generally, online friends provide company and offer nice conversations online in exchange for money.
More often than not, working as an online buddy will earn you around $50 an hour.
23) Survey Taker
Quite frankly, I'm sure most of you already know that taking surveys is one of the laziest jobs for people worldwide.
Feel free to research the hundreds of available survey sites that will allow you to earn cash in your spare time.
I suggest starting with PrizeRebel – this platform will provide you with tons of opportunities to make money fast.
24) Professional Cuddler
How do you feel about making money by cuddling?
Hopefully, you feel good about it, because such a job pays kind of well:
Currently, you can earn around $80 a day as a professional cuddler.
25) Rideshare Driver
Apps like Uber and Lyft are quite useful if you want to boost your income working as a rideshare driver.
Doing such a job offers flexible hours.
So, if you love spending time behind the wheel, consider devoting a few hours of your time to rideshare driving.
26) Dog Walker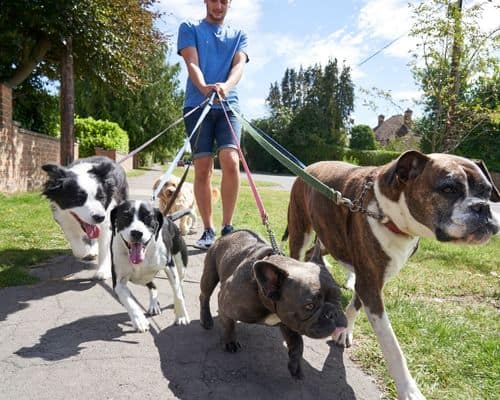 Next on my list of jobs for lazy people is dog walking.
On average, dog walkers earn around $50 an hour – not a bad pay rate, especially for people who enjoy walking anyway.
Rover and Wag are two of the most popular companies that will pay you once you decide to become a dog walker.
Related Read:
27) Delivering Food Or Groceries
Let's face it – so many people don't have the time to do their shopping these days. As a result, companies like InstaCart and DoorDash are quickly becoming life-saviors.
Delivering food and groceries can easily earn you $500 a week.
With that said, you won't have to do much other than drive to earn money from this job.
28) Professional Foreigner
Believe it or not, China is famous for a little-known industry – renting a foreigner.
Companies are more than willing to pay foreigners to attend different events, such as grand openings and houses for sale.
If that's something you don't mind doing, you can earn up to $200 per gig.
29) Librarian
Don't get me wrong – I'm not stating that librarians are all lazy people.
Still, it's a job that goes along with tons of peace and quiet – working in a library is not the most stressful occupation out there.
Hopefully, you love books, because you'll have to spend a lot of time around them!
30) Hotel Tester
These days, most hotels hire people to test their facilities.
While testing hotels is definitely one of the jobs for lazy people, you'll still have to do a bit of work.
For example, you'll need to provide detailed feedback on everything you see inside the hotel before you leave it.
31) Hotel Sleep Tester
I know – the job of the hotel sleep tester is almost identical to the previous one on my list.
With that said, hotel sleep testers focus all their attention on the beds:
As you can guess, your job will be to spend the night in the bed and offer feedback on the matters, pillow, blanket, etc.
32) Sleep Study Participant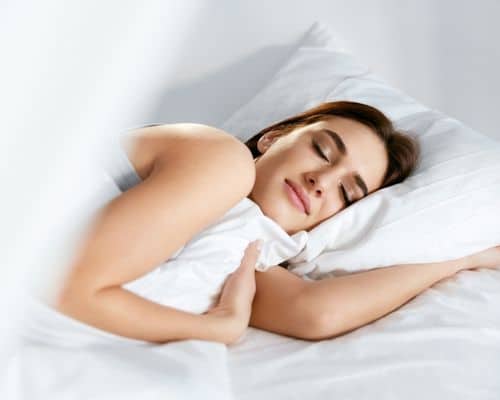 Until we're still on the topic of bed activities, how do you feel about taking part in sleep studies?
Such studies have many purposes – gathering data, monitoring sleep patterns, and even finding ways to improve the mattress.
Getting paid to sleep is a profitable side job – it will earn you around $90,000 a year.
33) Furniture Tester
In short, the job of the furniture tester requires sitting on pieces of furniture for the day.
Testing furniture is about providing your honest opinion about a furniture's overall quality and price.
Doing this gig in your spare time will make you a bit over $35,000 a year.
34) House Sitter
Who doesn't want to earn money for simply housesitting?
Correct me again if I'm wrong, but isn't housesitting one of the best jobs for lazy people?
After all, being a house sitter will deliver over $40 a day into your pocket.
35) Security Guard
Let's face it – security guards are not the hardest working people – no offense!
More often than not, they don't do an awful lot, especially during their night shifts.
Working as a security guard will earn you over $30,000 a year.
36) Professional Mourner
Yes, being a professional mourner is a job and a well-paid one:
Nowadays, professional mourners can make over $100 for working on one funeral.
People who are professional mourners earn their money for paying respects and grieving at funerals.
37) Sports Fan
Cheering and supporting a specific team is what you'll have to do as a professional sports fan.
Rent A Crowd hires people to do exactly that.
And if you don't mind yelling for hours, you can make a decent amount of money for the effort.
38) Translator
Are you bilingual?
If you are, why not use your skills to make money?
Translators earn over $20 an hour – not a bad pay rate for a job you can do from the comfort of your home.
39) Professional Apologizer
By all means, businesses and companies often hire people to offer a professional apology on their behalf.
Face-to-face apologies will earn you up to $400, while email apologies will bring you around $100.
People who don't mind saying sorry a lot will enjoy this job, in my opinion.
40) Vlogger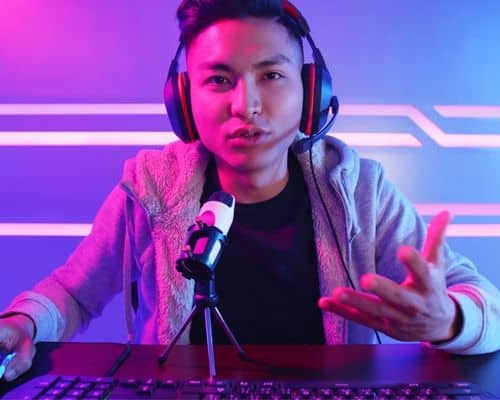 Do you see yourself becoming a hugely successful vlogger?
Developing a profitable YouTube channel doesn't necessarily require you to stand in front of the camera.
But your editing skills must be up to date – they'll serve you well while you create video content your audience will love.
41) Test Subject
Chances are, not all of you will be crazy about the idea of participating in clinical trials.
Be that as it may, working as a test subject pays good money – you can make over $1,000 for a single trial.
Prepare for a stay in a clinic and possible side effects, though.
42) Participate In Research Studies
Companies like Respondent constantly hire people to participate in different research studies.
Sometimes, a single research study can earn you $300.
On average, research study participants make around $140 an hour.
43) Book Reviewer
Helping writers to improve their work and sell more copies is the job description of a book reviewer.
Unless you love reading books, such an occupation will not be a good fit for you.
Offering book reviews pay around $15 per review.
44) Data Entry Clerk
Basically, data entry is typing in data from one source to another:
That's not something that will make you break a sweat!
These data entry jobs will earn you around $17 an hour, even if you have no previous experience.
45) Fortune Cookie Writer
Make no mistake – you can begin writing content for fortune cookies even if you're not a professional writer.
However, a bit of imagination and creativity will be necessary to do this job well.
Do a bit of research to discover platforms that are looking for fortune cookie writers at the moment.
Related Read:
46) Photographer
Are you aware of the fact that tons of places will pay you lots of money for your photos?
Having your way with the camera will allow you to find high-paying photography jobs.
Selling high-quality images will earn you more than an extra income.
Related: Make Money Selling Feet Pics Online
47) Test Proctor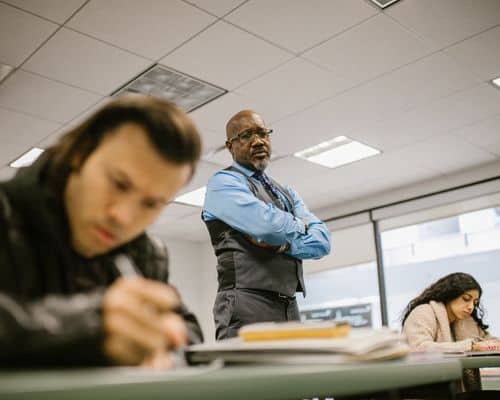 By all means, test proctors earn money for sitting in a room and explaining the test that currently takes place.
Isn't that the definition of jobs for lazy people?
Beware, though – you'll need to have the necessary skill set to get a job as a test proctor.
48) Voice-Over Artist
Providing your voice to earn money is one of the highest-paying online jobs these days.
Becoming a voice actor is not as difficult as you might think.
Companies like Voices.Com are hiring voice artists – check the platform and give your voice a try!
49) Ticket Broker
Long gone are the days when you had to wait at a physical location to buy tickets for certain events.
Currently, selling tickets online is one of the hottest side gigs you can do to earn money.
Depending on the hours you can commit to the job, you can either make a part-time or full-time income as an online ticket broker.
50) Florist
Holding a job as a florist will not leave you without any energy at the end of the day.
This stress-free job will not make you wealthy, though:
On average, florists earn around $15 an hour.
Weird Jobs For Lazy Introverts
Breath Odor Analyzer: Toothpaste companies often hire people to analyze breath odor (smelling people's breaths) to improve their products.
Cat Sitter: Are you a cat lover? Then you should visit Petsitter to look for a cat sitting job.
Offer Advice: These days, tons of companies need ordinary people to give their advice about improving products they like and use.
Professional Slacker: Do you want to get paid to go on vacation and lay on the beach all day long? Look for companies that will pay you to do that.
Project Manager: As a project manager, you won't have to do any work yourself. Instead, you'll make sure that other people are doing theirs!
Event Planner: By all means, the job of the event planner requires planning events and hiring people to make them happen.
Clergy: Get a quick certification online, and you can become a clergy (a person who marries people) in no time.
Cake Decorator: Decorating cakes easily falls under the category of jobs for lazy people.
Plant Caretakers: Taking care of plants requires a bit of effort but will not leave you too exhausted.
Ostrich Babysitter: In case you prefer an easy job that requires work with animals, an ostrich babysitter will fit the bill.
Chicken Sexer: Yes, a chicken sexer is someone who is getting paid to identify the sex of baby chickens.
Toll Booth Collector: Collect money from people who use toll roads and private facilities and earn cash yourself.
Hair Boiler: How do you feel about creating curly wigs for money?
Fake Businessperson: The job of a fake businessperson will require you to fly to China and meet with business people.
Mime: I know – the work a mime does is not for everyone. Still, those of you who can handle it should give it a try!
Tour Guide: Fun, exciting, and lazy – that's the job of most tour guides.
Rent Out Your Car: Turo will let you earn money if you rent your vehicle.
Wrap Your Car With Ads: There are companies that will pay you to wrap your car with advertisements.
Private Detective: While private detectives work for a living, their job is not as hard as you might think.
Sommelier: In short, a sommelier is a fancy word for a wine steward.
Top Jobs For Lazy People – Frequently Asked Questions
What Is The Best Job For Lazy Person?
Generally, the best job for a lazy person is being a professional foreigner, cuddler, hotel tester, and beer tester.
Also, working as a video game tester and sleep study participant will be a good job for a lazy person.
What Is The Easiest Job On Earth?
Dog walker
House sitter
Furniture tester
Food taster
Professional slacker
Sommelier
What Job Doesn't Require Many Efforts?
Data entry
Survey taker
Rideshare driver
Plant caretaker
House sitter
Professional apologize
High-Paying Jobs For Lazy People – My Closing
Hopefully, you enjoyed my take on lazy jobs for people who don't want to work much.
Quite frankly, this list can go on forever:
I'll keep updating it with more relevant opportunities in the future.
Until I do that, feel free to share your opinion on this topic:
Are you planning to get any of the jobs you see above? If you, which one is going to be?
Let me know when you have a minute!
More Ideas From Cash Embrace You Might Like: