Photography Jobs Online: Scam Or Real Paycheck For Your Photos?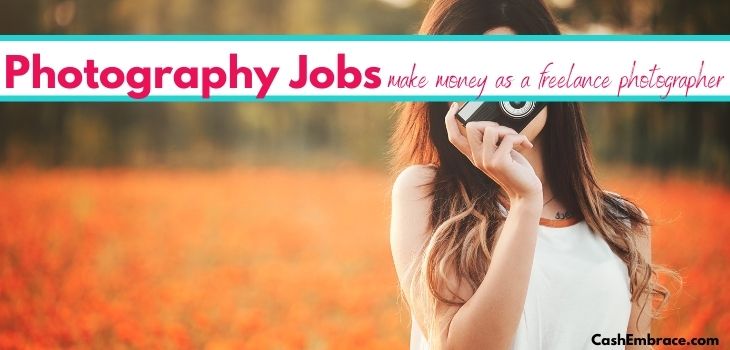 Are the photography jobs online real thing?
Do people actually make good money selling their photos online?
Or maybe the freelance photography jobs will only waste your time and skill?
Today, we'll discuss what's the best course of action if you're an inspiring or a professional photographer ready to sell photos online.
We'll have a look at all the places offering remote photography jobs.
This post may contain affiliate links. Feel free to read my affiliate disclosure.
Is Freelance Photography The Right Fit For You?
Before we jump into the topic of photography jobs, let's take a minute to go over this field of work.
It's no secret that the freelance photography industry is a saturated place.
Finding success in it is not as easy these days as it used to be.
While there is a huge market for high-quality images, you won't be the only one selling there.
On the contrary, you'll have to tackle tons of competition.
Does this mean that you shouldn't even try to make it as well paid freelance photographer?
Not in the slightest.
If you're serious about earning a living thanks to your photography skills, forget about the competition.
Believe in your talent, polish it as much as you can, and go from there!
But first, let's make sure you know what you're getting yourself into.
The experienced photographers can skip the following two paragraphs – they aim to help beginners:
What Is A Freelance Photographer?
A freelance photographer is a self-explanatory term.
To become one, you'll have to get hired to take photos and edit them on a freelance basis.
On the downside, the job doesn't guarantee a stable paycheck at the end of the month.
With that said, there is plenty on the upside:
You'll have all the freedom to work on your own terms, choose your hours, and do what you love.
Most importantly, you'll never be short on job offers:
Currently, there are many different types of freelance photography jobs.
For example, some of them are:
freelance photography jobs for magazine
product photography jobs
landscape/portrait photography jobs
photography online jobs for a brand or an individual
Now, let's talk about another big difference between freelance photography jobs:
What's The Difference Between In-House And Freelance Photography Jobs?
The difference between in-house and freelance photography jobs is in their respective categories and payment.
If you think of in-house photographers as employees, you got this fact right:
Generally, they receive employee benefits, and they pay taxes on their earnings.
More often than not, they work for one company over a long period of time.
Choosing to go with freelance photography jobs means that you'll work as an independent contractor.
Unfortunately, you won't receive any employee benefits. Furthermore, you'll have to pay taxes with your own money.
But you'll be able to take as many assignments as you wish. And increase your income as much as it's humanly possible for you!
High-Paying Work-At-Home Jobs You May Like:
Where To Search For Freelance Photography Jobs?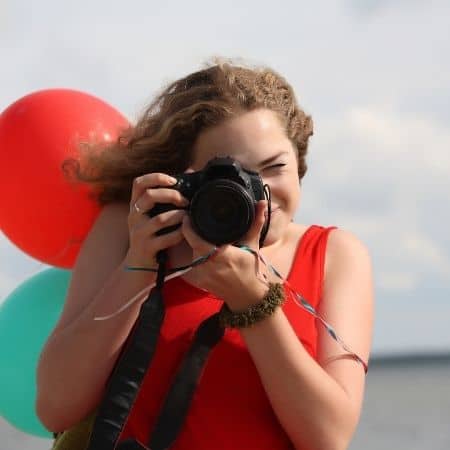 I know the goal of this article is to help you find photography jobs online.
We'll get to that – I'll fulfill the promise behind my title.
With that said, I would like to provide you with a bigger pond to fish more photography jobs.
So, I hope you'll forgive the quick detour.
After all, that detour will allow you to find more opportunities to monetize your photography skills.
OK then, let's have a look at some of the best places to find freelance photography jobs, shall we?
Industry-Specific Jobs Boards Offering Freelance Photography Jobs
In my opinion, the first place you should try your luck as a freelance photographer is on a job portal.
Nowadays, many job portals exist solely to help photographers find gigs.
It's worth mentioning that these job portals are where the hiring managers are waiting.
At least, that applies to the most well-known and respected industry-specific job portals.
And you can find them right here:
Of course, there are other photography job portals out there you might find helpful.
But these three are the ones I believe deserve your attention the most.
Places To Find Photography Jobs Working From Home
Basically, now is the moment to cover the topic that brought you here – well-paying photography jobs online.
While the job portals I talked about in the previous paragraph are great, you may not find what you're looking for there.
Naturally, it's time to try and sell your images online.
One might argue that the places I'm about to show you will be a better fit for you than any job portal.
I agree with that – the freelance photography marketplaces are the most popular worldwide.
As a result, they'll provide you with a bigger chance to attract a large number of employers.
It's a numbers game – more employers mean more opportunities to make money selling photos.
Take your pick from the best job portals currently offering photography jobs online:
Find More Photography Jobs Online On General Job Boards
To clarify, the general job boards are places where you can find tons of different types of jobs – freelance, contract, full-time, etc.
Since you're here to find photography jobs, I suggest doing a quick search on the topic and ignoring the rest.
Adding "freelance" to your search query will save you lots of time.
Check the following general job portals while you're hunting for a photography gig that will suit your needs:
Photography Jobs Online You Can Find On Social Media
Who is not on Social Media these days?
People looking to buy high quality photos most certainly are!
Social Media is an amazing tool that will allow you to do a lot of networking.
You can use your Social Media accounts to search for opportunities, connect with future clients, and get your first freelance photography job.
Start looking for photography jobs online on these Social Media platforms:
Instagram – I would begin with this one since the platform is all about visuals. Showcase your best work on Instagram, and watch the offers coming in!
Facebook – not as popular as it used to be, but don't skip it. In my opinion, you should search for Facebook groups where photography is the main topic. That will give you a better shot to find clients interested in buying your images.
LinkedIn – often overlooked, but great for business! LinkedIn is a Social Media platform that is suitable for people doing all kinds of online jobs. Feel free to look for photography jobs – I'm sure you'll find some. Also, take the time to connect with people you might want to work with in the future.
Social Media-Related Articles You May Love:
Tips And Ideas That Will Help You Get More Photography Jobs Online
Whether you're looking for full-time or part-time photography jobs, the process of getting hired is almost the same.
Landing generous clients that are willing to pay well for your work is an art on its own.
While mastering it won't happen in a day or two, it's worth the effort.
Here are a few hacks and strategies that will increase your chances of getting high-paying photography jobs:
Don't Be Afraid To Do Cold Pitching
By all means, cold pitching is one of the best ways to develop a profitable photography business online.
Many newbie photographers are underestimating it, and that's a mistake, in my opinion.
What is cold pitching?
Cold pitching is when you connect directly with a specific person or a company you want to work with.
Most of the time, that person is someone you don't personally know but want to get hired from.
All you need to do is look for their contact information, prepare your pitch, and try to get in touch.
How do you do cold pitching?
It's not that difficult actually:
Do you want to take photos for an online magazine? Then make yourself familiar with the type of images the magazine is frequently publishing. After that, take an image you know the magazine would love, connect with the person in charge, and offer your work.
Are you ready to start offering your own product photography services? Great, then jump on LinkedIn, look for brands purchasing that types of photos, and introduce yourself and your business.
Why is cold pitching a clever strategy for photographers?
Because it will present you as someone who takes action and is proactive to your potential clients.
More importantly, there is less competition since you're not trying to secure a job against thousands of other photographers.
Showcase The Right Photography Samples
If you're serious about earning a living as a photographer, building an impressive portfolio is unavoidable.
But what must that portfolio contain?
Not much, just the best work you've ever done.
Making the right first impression is essential here.
So, be careful with the samples you're preparing to show to potential clients.
For instance, are you trying to get a job that will require shooting products?
Sending samples of your landscape images doesn't make a lot of sense, does it?
Mesmerize Clients With Your Cover Letters
Since I've just touched on making the right first impression, let's discuss your cover letters.
Do I even have to mention that they have to be nothing short of amazing?
Don't settle for the generic stuff – you can do better than that.
Your cover letters have to be attention-seeking, click-worthy, and impossible to ignore.
In other words, you have to create a cover letter that will convince potential clients they'll be insane not to hire you.
How do you write a captivating cover letter?
Here are a couple of suggestions to keep you on the right track:
Address the client by their first name – you're connecting with a real person and not a machine. Make sure that's obvious from the start by using their name in your opening line.
Cut the fillers – your cover letter has to be on point. So, keep it short and focused on the topic. Write down your experience, describe your skills, and convince the client why you're the right person for the job. And that's about it – don't waste anyone's time with information they don't need.
Let your personality shine – allow the client to steal a glimpse of who you are – that will always work in your favor.
Pro Tips To Help You Secure More Photography Jobs Online:
Only one word here – follow up!
Your cover letter is not the only one a hiring manager will read today – they're probably thousands of others.
So, wait a week, and if you don't hear anything back, do a quick follow-up.
If you do that, you'll be making sure your cover letter will get the attention it deserves.
Show Client Testimonials
Nowadays, social proof is everything if you're trying to sell online.
Is there better social proof than a client's testimonial?
As soon as your body of work starts leaving your customers happy, take advantage of that.
Ask them to leave a testimonial on your website – the more detailed, the better.
Nothing will convince a potential client to hire you like a previous client who can't shut up about your skills!
Frequently Asked Questions About Doing Photography Jobs Online
How Do I Become An Online Photographer? – decide what type of photographer you want to be, start taking images, and build your portfolio. Take a course if you feel like your photography skills can use some polishing.
What Type Of Photography Is In Demand? – family and portrait photography are always in demand. These are the most profitable photography niches, especially family photography. Families grow and constantly change, so the family portraits are never out style. And the photographers shooting them will never be out of a job!
Can Photographers Make A Lot Of Money? – yes, they can. As a self-employed freelance photographer, you can earn a full-time income from your skills. Depending on the industry you'll choose to work in, your commissions will vary. Still, a professional photographer will earn over $100 per hour!
Who Hires Freelance Photographers? – both individuals and companies might be looking for freelance photographers. You can work for a company, online magazine, online platforms, etc.
How Do Freelance Photographers Get Clients? – through a variety of channels. Look for potential clients on job portals, established photography websites, and on your own through cold pitching.
How Do I Get Freelance Photography Gigs? – you already know that after reading this article about photography jobs online!
My Closing
At this point, it's safe to say – yes, the photography jobs online are not a scam but a real opportunity to earn money.
If you are good with the camera, don't wait any longer – get your first freelance photography gig today.
Before I forget:
Feel free to visit Pixpa – it's a great resource about the different types of photography jobs you can do.
Now, what's your opinion on today's topic?
Is there something you would like to share?
Please, do so in the comments section, and it would be my pleasure to reply to you.