Get Paid To Write Reviews: 40 Best Sites
Most people don't jump into buying any product before checking its reviews online. That presents an excellent earning opportunity – you can get paid to write reviews from home.
However, getting paid to write reviews is a money-making idea you should take seriously. Don't try to submit a review of a product you don't use – that won't work to your advantage.
Your reviews must be honest and cover both the pros and cons of using the product. Anything less than that will stand in your way of making money online as a product reviewer.
On average, a product review will earn you around $15. But many sites that pay bloggers and influencers for submitting reviews will give you the chance to make up to $800 per sponsored content.
Today, I'll show you the top 40 websites for writing reviews and getting paid. Let's begin, shall we?
This post contains affiliate links – read my affiliate disclosure.
Recommended Read:
Best Sites To Get Paid To Write Reviews Online
As you probably already know, a review can influence someone's purchasing decision. Product feedback plays a huge role in the purchasing decision-making process of millions of people.
Many paid review sites allow customers to publish feedback about different products or services they use. That helps companies to improve their products and the overall performance of their brands.
How about a quick example?
Amazon has an affiliate program (Amazon Associates). Anyone who joins that program can get paid to write book reviews.
With that said, here are the best websites to write for and get paid these days:
1) Swagbucks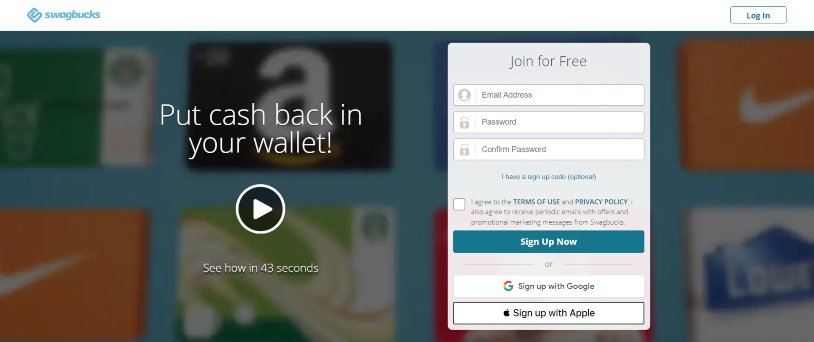 Swagbucks is one of the most popular global platforms that allows millions of users to make money from home by doing different activities. For example, you can join Swagbucks to earn by taking surveys, watching TV, playing games, etc.
Right now, though, Swagbucks offers another earning opportunity – testing products and leaving reviews afterward.
Each time you provide an honest opinion about a product, you'll earn Swagbucks points (SB points). You can exchange your SB points for PayPal cash or gift cards.
Please spare a few minutes to read my Swagbucks Review for additional info.
2) Life Points
Life Points is another website you can join to earn extra money by taking surveys online. Many of these surveys center around a product you've bought and tried.
The site will reward your review-writing activities with points you can later redeem for PayPal money, gift cards, or charitable donations.
Most Life Points surveys require demographic information. Subsequently, the platform may disqualify you if it receives plenty of responses from your geographical location. But you'll still get points for your time and effort!
3) American Consumer Opinion
American Consumer Opinion is a survey site you can join to get paid to write reviews. Create an account, take surveys, and share your opinion with companies.
Currently, American Consumer Opinion has over seven million active members. It might be hard to believe, but the platform has paid $30 million to its users.
Completing surveys on the platform will earn you points. Once you accumulate enough points, you can exchange them for gift cards, sweepstakes entries, or money in your PayPal account.
4) Inbox Dollars
By all means, Inbox Dollars will shower you with different possibilities to earn money. For instance, you can increase your income by taking surveys, reading emails, watching videos, shopping online, etc.
Shall we keep our focus on the review writing opportunities the site provides?
Join Inbox Dollars, sign up for product testing, and start sharing your opinion. Payments are available via PayPal or a pre-paid Visa Card. Each new member receives a $5 sign-up bonus.
Related: 25 Best Places To Sign Up And Get Instant Cash
5) Get Paid To Write Reviews On Products With UserTesting
Becoming a UserTesting member doesn't take much – you need to be 18 years old (or older), have access to a microphone, and pass a quick test.
UserTesting pays millions of people for product testing videos. On average, a 20-minute-long recording will earn you $10 directly into your PayPal account.
If you want to benefit from UserTesting, you need an excellent webcam to record your screen and thoughts on a specific product. State your opinion loud and clear – the companies that will hire you through UserTesting need to understand your thought process to improve their products.
6) G2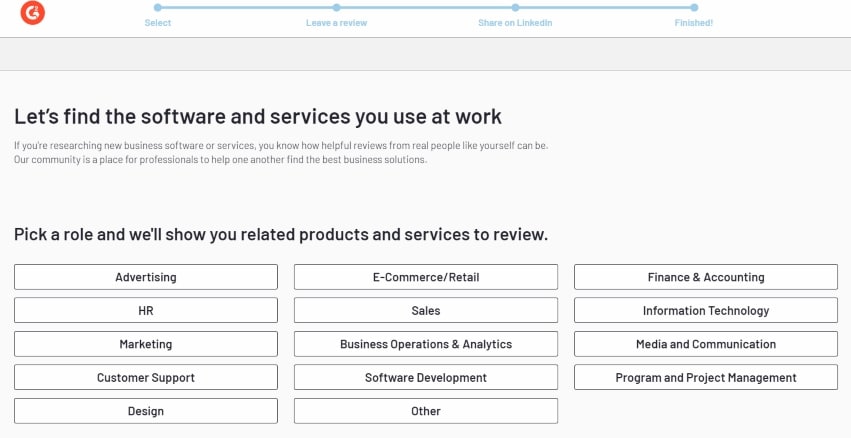 First and foremost, G2 is a platform that pays for software reviews – don't expect to earn money by testing and providing feedback on other products.
Also, G2 has strict submission guidelines and requirements to meet if you want your review to make it through. Don't forget to provide access to your LinkedIn profile – the company would like to review it before accepting you.
You'll earn different amounts of money for your feedback, depending on the type of software you review. More often than not, members earn around $25 per review.
7) Gartner Peer Insights
Another website that will pay you to write software reviews is Gartner. Gartner is one of the leading global companies in the technology and software fields.
Do you want to publish product reviews for Gartner? Chances are, you won't enjoy that the site doesn't allow more than ten reviews per year from its users.
Be that as it may, Gartner will pay you around $25 per review if your feedback makes it through the submission process.
8) Amazon
How can you use Amazon to get paid to write reviews? There are a couple of ways to make money writing reviews with Amazon:
Firstly, you can join the Amazon affiliate program, create tutorials, and leave your affiliate link in the description. Each time a person buys something through that link, you'll receive an affiliate commission.
Secondly, you can write affiliate-heavy articles that promote Amazon products and post them on your website.
Amazon Vine
Amazon Vine is a program that gains new members by invitation only. These days, Amazon invites experienced reviewers to provide feedback on pre-released items.
All Amazon Vine members receive free products in exchange for their reviews.
Related: Top Ways To Make Money On Amazon
9) Start A Review Blog
I've just mentioned posting articles on your website to earn money by writing reviews. Let me elaborate further:
Blogging is still one of the most lucrative ways to make money online. While launching a review blog and growing it until it attracts a large audience takes time, it's worth the effort:
Bloggers monetize their sites in many ways, including affiliate marketing and ad placement. Choose a domain name, get a top-notch hosting provider (BigScoots), and launch your review blog as soon as possible.
10) Fiverr
Fiverr is a global marketplace where businesses and freelancers connect for mutual benefit. If you join Fiverr as a seller, you can start offering all kinds of services.
One of these services is writing reviews for others. Currently, Fiverr has a whole section that displays freelance writers offering their services at a specific pay rate.
You're the one to decide how much your services will cost to clients – negotiating is not out of the question if you're open to the idea.
Related Read:
11) Review Stream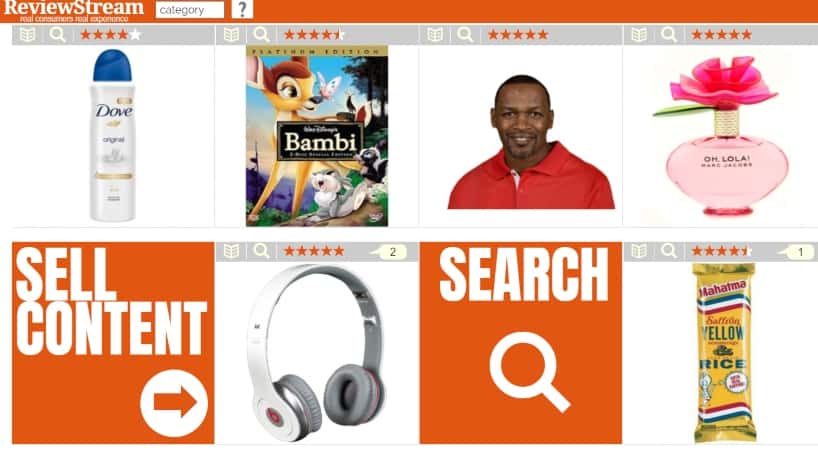 In my opinion, Review Stream operates in quite an interesting way – the money reviewers receive depends on what consumers think about them.
Let's say that Review Stream accepts your review. When that happens, you'll get your earnings ($2 per review). Then, other Review Stream users will have the chance to vote and express an opinion on whether your review is helpful or not.
Expect a bonus of $0.10 every time someone upvotes your review. Payments are available via PayPal once you reach the minimum threshold.
12) Software Judge
By all means, Software Judge is probably the most popular site where you can submit a review on software or mobile applications. Every user can post a maximum of three reviews per day.
Make sure the reviews you provide for the site are in-depth, honest, and about the products you use. Regular reviewers can download games for free and receive product keys as bonuses.
Most of the time, Software Judge offers $1 per review. However, the platform can pay up to $50 per single review (that depends on many factors).
13) Influence Central
Next on my list of sites where you can get paid to write reviews we find Influence Central. That site connects social media influencers with some of the largest global brands.
To clarify, you should join Influence Central only if you have a significant presence on social media. Numbers do matter when working with Influence Central!
Influencers earn money after providing a review about a product that comes from the brand they collaborate with. Payments vary – the amount you'll receive depends on the product you're reviewing and the brand behind it.
14) CrowdTap
OK, CrowdTap is a site that will allow you to make money by completing surveys, writing reviews, and doing fun missions. Missions are available daily, and you'll have to review different products to complete them.
CrowdTap requires in-depth reviews, so don't rush the feedback you plan to provide. Bonus points are available for those who share reviews on their social media accounts.
Not everyone has the opportunity to submit reviews or do surveys on the platform – your location will play a role once you join the site.
15) GetReviewed
If you ask me, GetReviewed is one of the best places to be if you want to get paid to write reviews. GetReviewed pays members to do sponsored reviews and blog articles.
Hopefully, your blog is self-hosted with high DA (Domain Authority) – there are some requirements to get approval from the platform. Once GetReviewed accepts your blog, it will display it on the marketplace, where clients can see it and contact you for future sponsored content.
Expect your earnings in two weeks after submitting a review via PayPal.
16) Ciao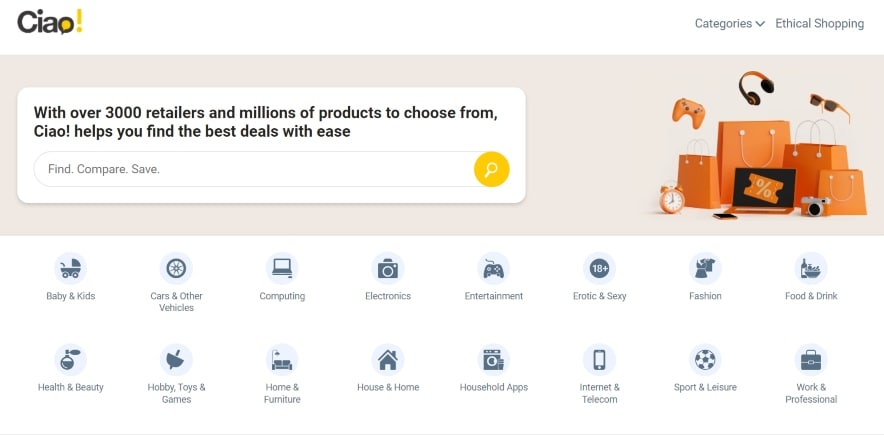 Ciao might be a UK-based website, but the platform welcomes international members too. Users can choose any product they see on Ciao and write in-depth reviews to earn cash.
I like the way Ciao operates – the website has a rotating category of focused products. Picking any of these products to provide feedback on will increase your potential earnings.
Earnings vary on Ciao – the money you'll receive depends on the number of readers that will see your review.
17) Listverse
Listverse is a website that will pay you for submitting listicle-type articles. More specifically, the site expects you to create the top 10 types of content on different subjects.
By all means, Listverse is the perfect choice for people who want to get paid to write articles in long form.
Each article Listverse accepts will earn you $100 – you can receive it via PayPal. Unfortunately, Listverse works only with writers from the USA, the UK, and a few other countries.
18) Panel Pay Day
Panel Pay Day works with both bloggers and influencers. The site offers many ways to make money writing reviews.
For example, you can earn cash by completing surveys, participating in focus groups, and doing mystery shopping gigs.
At the time of writing, Panel Pay Day pays up to $75 per survey. So, the platform is an excellent place to be if you want to make extra money.
19) PayPerPost
PayPerPost is a platform you can join if you own a website. Bloggers can create accounts on PayPerPost, provide personal details, and begin earning money.
Many brands post projects on the site. These projects explain the product you'll have to review and the pay rate you'll receive. Keep in mind that your blog must be getting enough organic traffic for brands to consider working with you.
You're the one to decide whether you want to apply for a specific project. When an advertiser picks your blog for a product review, you'll receive an invite. Expect to receive your earnings via PayPal.
20) Capterra
Personally, I've used Capterra to get paid to write reviews on several occasions, and I enjoyed my experience with the site.
You'll need to create an account to start reviewing software programs and other products on Capterra. Capterra only approves in-depth reviews on products you use, so prepare to work a bit harder than you expect.
A written review on Capterra will earn you $10, while a video review will bring you $30.
21) Harris Poll Online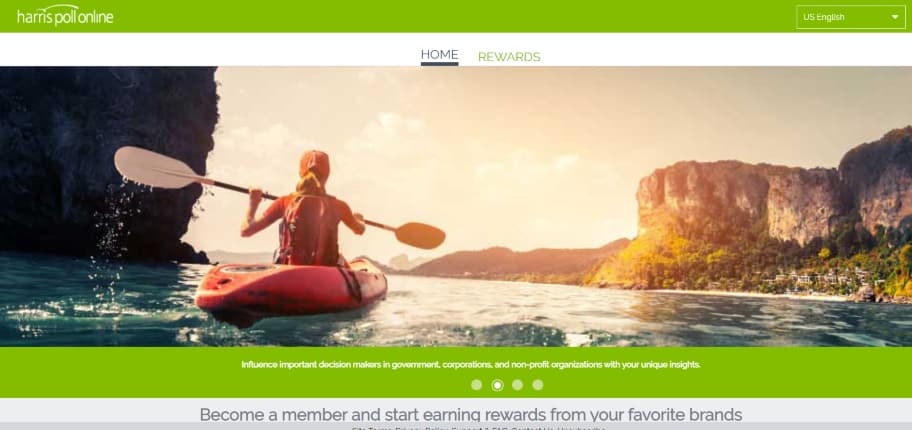 Harris Poll Online is one of the most popular platforms to submit product reviews.
Each survey you complete once you join Harris Poll Online will earn you points, which you can redeem later for gift cards.
Also, Harris Poll Online will include you in weekly and quarterly cash prize drawings.
22) Slice The Pie
Slice The Pie is a global platform you can join to write reviews on new and yet-to-be-released songs.
Earning on Slice The Pie is a simple process – all you need to do is listen to a song and provide honest feedback about it.
Once you reach the minimum threshold of $10, you can withdraw your Slice The Pie earnings via PayPal. Read my Slice The Pie review for more info.
23) Get Paid To Write Book Reviews With Online Book Club
How do you feel about providing long-form reviews like feedback on different books? Hopefully, you enjoy the idea:
Online Book Club allows users to read and review free or discounted eBooks. Not all reviews make the cut, though.
If your review receives an approval, you can earn between $5-$60 per project.
24) Tryazon
Not everyone's application to join Tryazon to review products will get approval. But if yours does, you're in for a treat:
Tryazon members receive tons of freebies once they have the chance to leave reviews as individuals via TryaBox. On top of that, they often get coupons and discounts for their future purchases.
Don't hesitate to host a part where your loved ones can also enjoy the products you have thanks to your association with Tryazon!
25) Product Review Jobs
Do you live in the USA? Those who do should consider joining Product Review Jobs to earn money by writing reviews.
Product Review Jobs will pay you for testing different products and submitting honest reviews about your experience.
Joining the platform is free of charge. Users must build their profiles and provide information about their shopping preferences.
More Ways To Get Paid To Write Reviews
26) PinchMe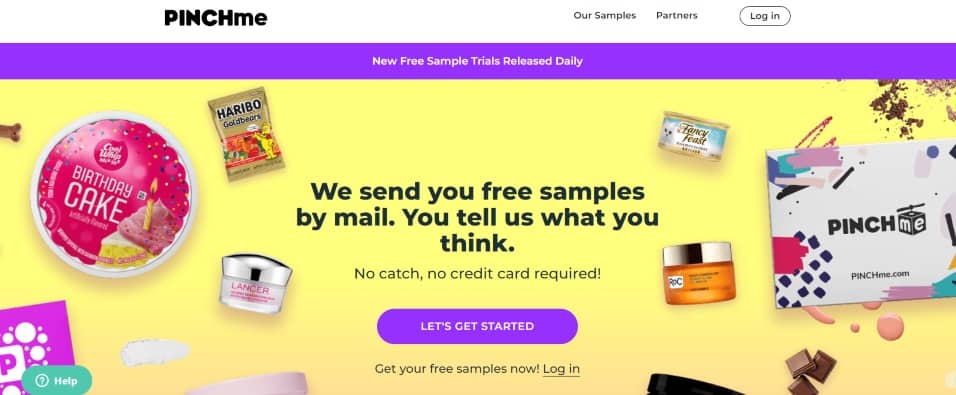 Unfortunately, PinchMe doesn't offer monetary compensation for reviewing products. However, the company will send you free product samples you can keep after offering your feedback.
At the time of this writing, PinchMe is available only to residents of the USA.
27) Mom's Meet
Isn't it time for a suitable job for stay-at-home moms? I think it is, and you can find such a job at Mom's Meet.
Mom's Meet is an online platform you can join to review organic and eco-friendly products. Before you can start working for the site, you need to apply to become a Mom Ambassador.
Assuming the company approves your application, you'll earn points in many ways, including completing missions and participating in webinars. Feel free to exchange your points for gift cards and surprise packages.
28) Modern Mom
Obviously, I have another site for moms to get paid to write reviews. Modern Mom will allow you to earn by creating product reviews, participating in campaigns, and taking part in exclusive contests.
I have to mention that the more in-depth the review you submit on Modern Mom is, the more money you'll be able to make.
29) Private Facebook Groups
Do yourself a favor and type Amazon Review Groups in your Facebook search bar. Once you do that, you'll notice many communities of reviewers.
Usually, members of Amazon Review Groups receive free products, discounts, or money in exchange for providing honest feedback.
30) Get Paid By Writing Reviews On Blogsvertise
Blogsvertise provides paid review opportunities to bloggers with different levels of expertise. You can try to join Blogsvertise regardless of your blog's niche.
Bloggers earn money on the site in a couple of ways – creating sponsored content and placing Pay-Per-Click and Pay-Per-Sale links in their reviews.
31) Gen Video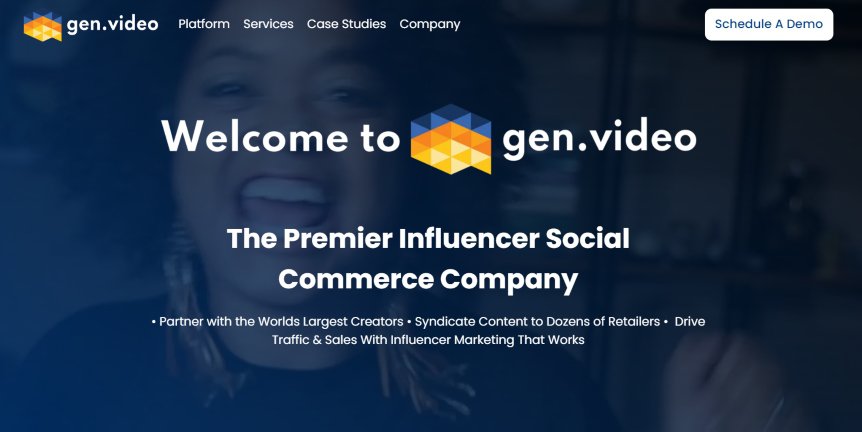 As the name suggests, Gen Video is a platform that requires video reviews rather than written ones.
Assuming you don't mind creating video reviews while providing feedback on different products, Gen Video is a site you should consider.
32) Webfluential
According to Webfluential, the site will help you transform your influence into a profitable business.
Working with Webfluential is simple – connect with brands, provide the necessary feedback, and receive your earnings once the collaboration is complete.
33) ApperWall
ApperWall is one of the most popular apps that can make you money. Create an account, download mobile apps, leave reviews about your experience with them, and get your earnings.
You can't review more than one app a day. So, the maximum amount of money you can make with ApperWall is $30 a month.
34) Smiley 360
Smiley 360 has been operating steadily for over ten years now. But you can take advantage of everything the site has to offer if you live in the USA.
Those eligible to join Smiley 360 can expect surveys that will help the platform decide what products you're fit to review. Testing the product before leaving a review on it is non-negotiable when you work with Smiley 360.
35) Valued Voice
Valued Voice is for individuals with a large following on Social Media. Nowadays, the platform will let you link a website, video, or social channels inside your account.
Once you join Valued Voice, start contacting available advertisers with your offer. Assuming some of them will accept your proposal, you'll have to leave a product review. Payments are available via PayPal.
36) Socialix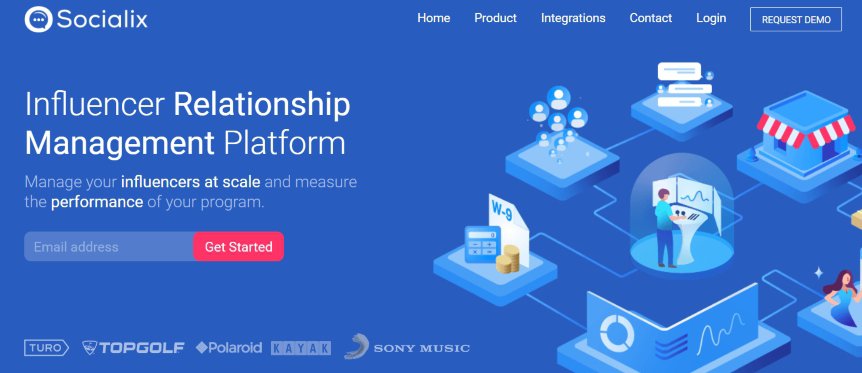 Socialix is an online platform you can join if you're a blogger, YouTuber, or influencer with a minimum following of 5K. The platform will connect you with brands willing to pay for product exposure.
Popular review categories on Socialix are lifestyle, beauty, and fashion. Members receive their earnings via PayPal within 24 hours after the collaboration process is complete.
37) BrandBacker
BrandBacker is another popular site where you can get paid to write reviews. That website is suitable for bloggers and YouTubers with a large enough following.
Currently, BrandBacker works with over 30,000 content creators. And that number keeps increasing daily! Articles, videos, and tutorials are some of the content forms you can submit to the platform.
38) Clever
Are you familiar with Clever? You better be, because Clever is an agency that welcomes influencers from all over the world.
According to recent data, Clever pays some of the highest commissions in the review writing field. Amazon, Disney, and Bubble Bee are some of the brands you can connect with once you join Clever.
39) Famecast
Famecast will allow you to earn up to $800 per sponsored post. As you can guess, you must have a large following on social media to be able to make such an amount of money.
Aside from sponsored content opportunities, Famecast will also get you exclusive invites for different brand events. On average, you'll earn around $200 per sponsored post.
40) FameBit
FameBit is a company that belongs to YouTube – joining it will put you in touch with some of the biggest global advertisers.
People with a significant presence on social media won't find it difficult to secure a deal via FameBit. Once you complete a deal, you'll receive money for reviewing a variety of products.
Get Paid To Write Reviews FAQs
How Do Review Sites Make Money?
Review sites make money by providing honest feedback that shoppers use to make their minds up about purchasing different products. A review site receives a commission when the shoppers generate sales.
Can I Get Paid For Google Reviews?
Google doesn't pay for completing reviews on its platform.
How Much Do Reviewers Get Paid?
Reviewers earn different amounts of money for publishing product feedback. On average, a product review will make you around $15. But many sites will pay you over $100 for a review.
My Closing
That is all I have for today on the subject of ways to get paid to write reviews:
The sites you see above are not the only ones you can join to make money by submitting product feedback. I'll add more entries to this list later.
Before I do that, feel free to share your opinion on the topic.
What questions do you have about the websites that will pay you for publishing product reviews?
Let me know, please.
Similar Content You Might Like: