How To Become A Virtual Assistant – Even With No Experience!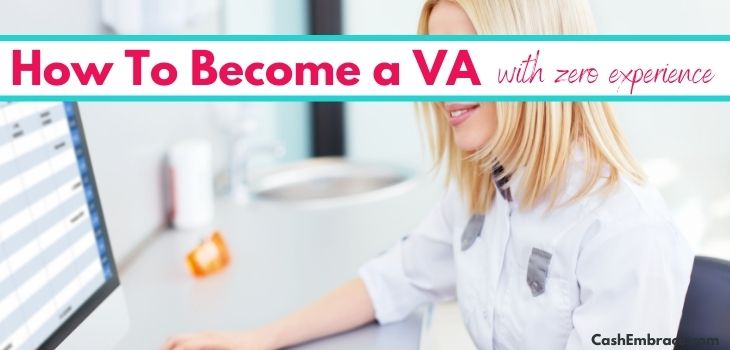 By all means, learning how to become a virtual assistant is worth the effort:
It's one thing to mention that working as a virtual assistant provides a high pay rate, flexible hours, and the opportunity to create a great work-life balance.
But it's another to know that virtual assistant jobs are some of the most in-demand work-at-home jobs at the moment:
Considering the rapid growth of the number of online businesses, the market for professional virtual assistants is larger than ever.
Today, I'll cover the process of becoming a virtual assistant, even if you have no previous experience in the field. Furthermore, you'll learn where to find virtual assistant jobs for beginners, what virtual assistant salary to expect, and many other similar topics.
This post contains affiliate links – visit my affiliate disclosure.
Related Read:
What Is A Virtual Assistant?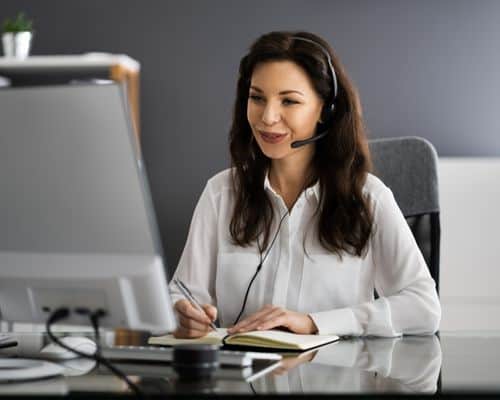 A virtual assistant (VA) is a self-employed person that provides technical, administrative, or marketing services to business owners.
When you start working as a virtual assistant, you'll complete tasks from a remote location.
An internet connection and knowledge of document sharing and conference calls are a must if you want to book virtual assistant jobs.
There is a reason why the virtual assistance industry is growing steadily:
By hiring a VA, business owners save time and money. Virtual assistants enjoy the flexibility and freedom of earning a lucrative paycheck without being tied to a physical location.
In short, virtual assistants are remote freelance workers that earn money for completing different tasks online.
What Does A Virtual Assistant Do?
Before you get to learn how to become a virtual assistant, you should find out what your duties as one will be.
First and foremost, the type of tasks you'll perform as a VA largely depends on the needs of the employer.
As you can imagine, different clients will expect different services – it all comes down to the specifics of the online businesses you'll work for.
With that said, have a look at the most common tasks virtual assistants do:
Answer, monitor, and organize phone calls and emails
Process orders and reply to questions from customers
Make appointments/manage spreadsheets
Manage whole projects
Edit and proofread documents
Take care of bookkeeping, billing, and invoicing
Provide data entry services
Handle Social Media Management
Research and create content (writing, blogging)
Of course, these are just a few examples of the working activities of virtual assistants.
Let's take a closer look at the services you'll most likely provide once you begin working as a VA.
Virtual Assistant Services You Can Offer – Virtual Assistant Jobs For Beginners
1) Blogging
For starters, you don't have to start a blog to learn how to become a virtual assistant.
However, owning your website while mastering the craft of virtual assistance is an excellent way to earn extra money while developing new skills.
So, you can get high-quality hosting with BigScoots and register a blog today. Or you can choose to blog for other people and help them run their sites by offering your VA services.
Here are some of the tasks you'll most likely perform as a blogger's VA:
Create content (write, edit, and proofread blog posts)
Moderate site comments
Work to improve the site's rankings and overall SEO performance
Do email marketing
Schedule Social Media posts
Check the site for broken links
Your day-to-day tasks will depend on the needs of the person who will hire you.
2) Social Media
Basically, Social Media is the easiest field you can look into to find a virtual assistant gig:
These days, every online business must have a presence on Social Media to gain more exposure and reach new clients.
Managing Social Media is time-consuming. As a result, most business owners prefer to hire a VA to take Social Media off their plate.
Let me show you the tasks you'll have to complete as a Social Media virtual assistant:
Come up with click-worthy headlines (also known as clickbait)
Pin/repin graphics (on Pinterest)
Tweet/retweet content (on Twitter)
Engage with the brand's audience
Follow the latest trends and make suggestions about how the business you work for can take advantage of them
Related Read:
3) Finance Virtual Assistant Services
To clarify, offering finance virtual assistant services will be a good fit only if you have some experience in the field.
Assuming that some of you do, prepare to handle the following tasks:
Payroll
Payment processing
Bookkeeping
Invoice management
4) eCommerce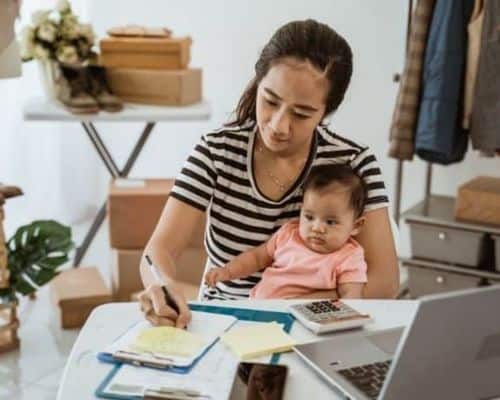 Make no mistake – helping businesses to run their eCommerce stores is not the easiest work-at-home job you can get.
But offering VA services to dropshipping and eCommerce brands pays more than well.
With that said, take a look at your tasks as an eCommerce virtual assistant:
Deal with inventory
Manage customer service (returns/exchanges)
Track orders
Assist with maintenance
Do marketing tasks
5) General Admin VA Services
As you can probably guess, general admin is not exactly a niche-specific field you can go after once you learn how to become a virtual assistant.
Furthermore, offering general admin VA services doesn't pay as much.
Still, if doing administrative jobs is the kind of VA work you want to provide, get ready to complete these tasks:
Book appointments
Manage files, emails, calendars, and schedule
Help with travel arrangements
6) Content Creation
Generally, if you love creating content, I recommend working as a VA in the content-producing niche.
Considering creating high-quality content takes a long time, most businesses constantly hire VAs to do it for them.
And that's excellent news – being a content creation virtual assistant will keep you busy and will deliver lucrative paychecks.
Feel free to offer these content creation VA services:
Research future content ideas
Write professional blog articles
Take, edit, or source images
Create video content
Related Read:
7) Other Virtual Assistant Services You Can Offer
Quite frankly, there is no shortage of services you can begin offering as a virtual assistant.
Here are a couple of ideas to consider:
Graphic design VA services
CRM (customer relations management) services
Branding services
What Type Of Businesses Are Looking To Hire Virtual Assistants?
Nowadays, the type of online businesses that look to hire virtual assistants the most are:
Blogger/Affiliate Marketer
Business Coach/Life Coach
Freelance Business
Web Designer
Graphic Designer
Photographer
Fitness/Wellness Trainer
Real Estate Agent
How To Become A Virtual Assistant And Earn Money
Alright, let's start unraveling the process of becoming a virtual assistant, even if you have no VA experience.
These are the steps you'll need to take to transform yourself into a professional and in-demand virtual assistant:
1) Identify Your Skills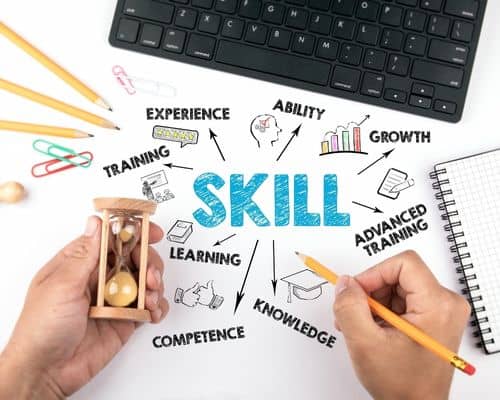 The first thing you'll need to do once you choose virtual assistance as a full-time career (or a side hustle) is to become aware of your strengths skill-wise.
Being able to highlight your abilities in front of future employers will always help you land a virtual assistant gig.
Here are the essential skills you need to have to negotiate a high pay rate as a VA:
Computer Literacy: It goes without saying that VAs need in-depth knowledge of different computer programs and how they work. As a VA, you have to be able to manage spreadsheets, file sharing, and cloud-based communication.
Editing Skills: A professional VA will never turn in work that contains typos, for example. Proofreading and editorial skills are a must if you want to build a career as a virtual assistant.
Communication Skills: VAs are in constant contact with clients, so decent skills in that department are necessary.
Time Management Skills: Many virtual assistants work with multiple businesses, and helping more than one client requires excellent time management skills.
2) Decide What Virtual Assistant Services You Want To Offer
Chances are, I don't have to tell you that knowing what exact tasks you want to do as a VA will help you target the right clients.
So, write down the type of services you're the strongest at, and forget about the ones you don't do as well.
Focus on the services that come naturally to you at first – you can always begin offering others later.
3) Choose Your Virtual Assistant Pay Rate
Figuring out the price of your services is the next step you should take while learning how to become a virtual assistant.
Choose a pay rate that is similar to what other virtual assistants in your niche charge their clients.
Also, make sure that you set up your VA business the right way – it can be either a sole proprietorship or a limited liability company.
I recommend getting professional advice before you make a final decision.
4) Create And Establish An Online Presence
Once you decide what VA services and offer and choose your pay rate, it's time to introduce yourself online.
The best way to do that is to launch a website to showcase your skills and serve as an online VA portfolio.
Find out on what Social Media platforms your dream clients are, and work to create a massive presence there.
Again, BigScoots will provide you with stellar web hosting that will only cost you a couple of dollars a month.
5) Take An Online Course To Enhance Your VA Abilities
While developing the necessary VA skills on your own is possible, taking a top-notch virtual assistant online course will always work in your favor.
Gina Horkey is a household name in the virtual assistance world.
Her Horkey Hand Book training will help you jump-start your VA career in less than a month.
Currently, Gina's students charge as much as $100 an hour for their VA services, and the course will show you how to become such a well-paid VA.
6) Start Applying For Virtual Assistant Jobs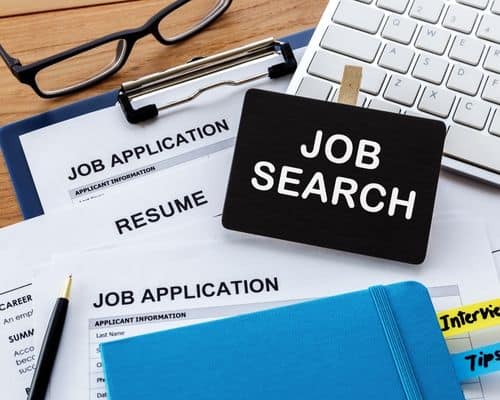 At this stage of your development as a VA, you must be ready to begin applying for virtual assistant jobs for beginners.
Quite frankly, finding a virtual assistant gig is not as difficult as you might think.
Currently, the best platforms where you can find VA jobs are:
If you want to reach excellent clients on your own, you should try a different approach.
For instance, you can do networking, work to establish personal connections within the VA field, and learn how to market yourself as a professional.
More High-Paying Online Jobs:
7) Ask For Feedback
Taking the time to learn how to become a virtual assistant has no point unless your effort leads you to a profitable full-time career.
And to reassure the longevity of your VA career, you have to satisfy the needs of your clients and keep them happy.
You never know who your current employer will recommend you to, so go above and beyond with the quality of your VA services.
Don't hesitate to ask for feedback – having an honest evaluation of your performance as a VA will only improve your abilities further.
How Much Does A Virtual Assistant Make? (Virtual Assistant Salary)
According to Indeed, the average virtual assistant salary in the USA is $24 an hour.
Of course, you can charge more than that once you establish yourself as an in-demand VA.
As I've already mentioned, some virtual assistants charge as much as $100 an hour, so keep that in mind.
Other Legit Ways To Earn Well From Home:
How To Become A Virtual Assistant From Home – Frequently Asked Questions
What Qualifications Do You Need To Be A Virtual Assistant?
Communication Skills
Time Management Skills
Project Management Skills
Social Media Management Skills
Attention To Detail
Is It Hard To Become A Virtual Assistant?
While you'll need to learn a lot to become a professional virtual assistant, the process is not that hard.
Put in the effort, master the craft of virtual assistance, take a professional course to polish your skills, and market yourself online.
How Much Should I Charge As A Beginner Virtual Assistant?
Beginner virtual assistants can easily charge $30 an hour.
However, if you have specific skills (web design, SEO), you can ask for as much as $50 an hour for your VA services.
My Closing
Do you know how to be a virtual assistant already?
Hopefully, you do!
Still, don't hesitate to ask me any questions you may have on this topic.
Write them down in the comments section, and I'll answer them as soon as I can.
More Ideas From Cash Embrace You Might Like: