How To Make Money On Twitter: 15 Twitter Monetization Ideas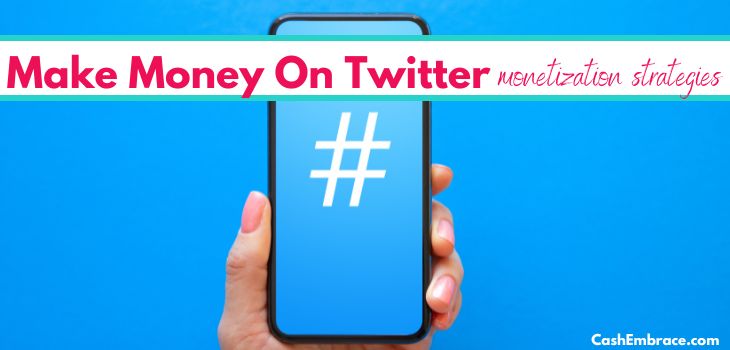 Should you bother to learn how to make money on Twitter?
I think you should:
According to statistics, Twitter has nearly 400 million active users globally.
That's a lot of people you can turn into customers and work with to make money online.
These days, Twitter is one of the most popular Social Media Networks. As such, you should use its opportunities to earn an income.
In this article, I'll show the best ways to get paid to tweet and make money on the platform.
This post may contain affiliate links – read my affiliate disclaimer when you can.
Recommended Read:
Best Ways To Make Money On Twitter
By all means, the key to making money on Twitter is staying consistent and trying new tactics and strategies.
With that said, here are the top ways to earn on Twitter that are proven to work:
1) Drive Twitter Traffic To Your Website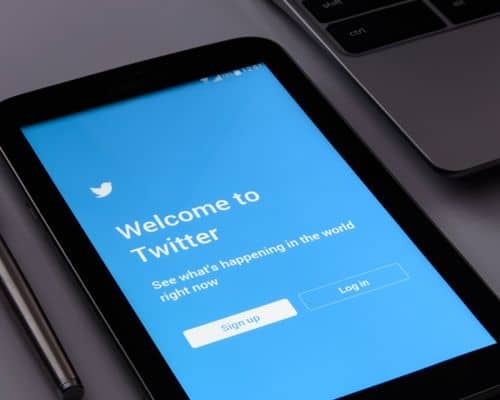 Without a doubt, one of the best ways to leverage Twitter's marketing power is by using the platform to drive traffic to your blog.
It doesn't matter if you're selling your own products on your site:
Twitter is a powerful tool that will help you generate tons of new leads.
Sending tweets about your blog posts will allow users to discover your business, increase website traffic, and grow your brand's presence online.
Always add relevant hashtags to attract the right audience to your tweets.
If you don't have a blog yet, you can start one for barely any upfront cost. For example, BigScoots will provide you with top-notch web hosting service, and the available plans won't empty your bank account.
2) Promote Your Brand's Products On Twitter
Assuming that many of you sell your own products online, relying on Twitter to get more sales is an effective marketing strategy.
Promoting your products on Twitter is probably the most obvious answer to the question of how to make money on Twitter for free:
Statistics show that over 90% of Twitter users purchase products from small businesses they follow on the platform.
Considering your Twitter followers already enjoy your content, getting them to invest in your products becomes much easier once you start tweeting about them.
Let's say you sell your products on Etsy, Amazon, or Gumroad.
Add a link to your product on your Twitter profile and insert it in the tweets you send to promote it.
Also, you can take advantage of the DM (Direct Messaging) option to engage your target audience with the products you sell.
3) Post Sponsored Tweets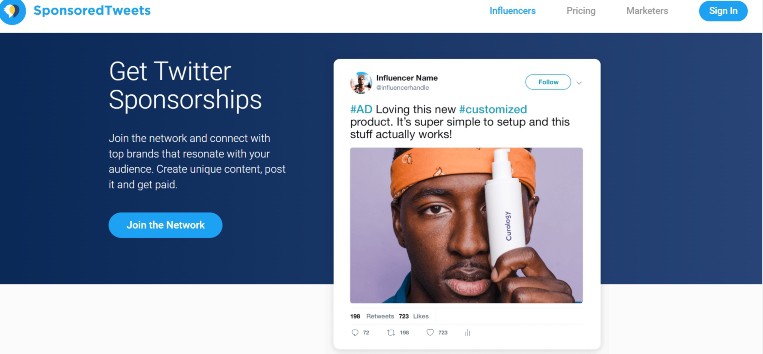 Next on my list that explains how to make money on Twitter is the opportunity to earn through sponsored tweets.
Quite frankly, using sponsored tweets is one of the best ways to get paid to tweet:
After all, you'll be making money by simply sending a tweet!
Be cautious, though – scoring sponsored tweets won't work unless you have a large following on Twitter.
But if the number of your Twitter followers is impressive, feel free to reach brands that will be willing to pay you to tweet about their products or services.
With that said, an easier way to secure sponsored tweets is by using online platforms that connect companies with Twitter influencers.
Such a platform is Sponsored Tweets – sign up on the site as a creator and look for brands for possible collaborations.
4) Do Affiliate Marketing On Twitter
Another simple way to earn on Twitter is by promoting affiliate products or services on your account.
It's worth mentioning that you don't need a massive following to make affiliate sales on Twitter.
Most affiliate programs will accept you even if you're new to affiliate marketing and don't have a large presence online yet.
Some of the best affiliate marketing networks you can join are ShareASale, Awin, Amazon Associates, and FlexOffers.
Here is a strategy that will help you do affiliate marketing on Twitter effectively:
By all means, concentrate your promotional effort on a specific niche that serves the needs of your target audience. This way, you'll increase your chances of earning affiliate commissions steadily.
Don't spam your Twitter audience, though:
Instead, mix your affiliate tweets with regular ones – doing so will help you avoid a suspension of your Twitter account.
Consider joining this free affiliate marketing training if you want to master the business model quickly.
5) Build An Email List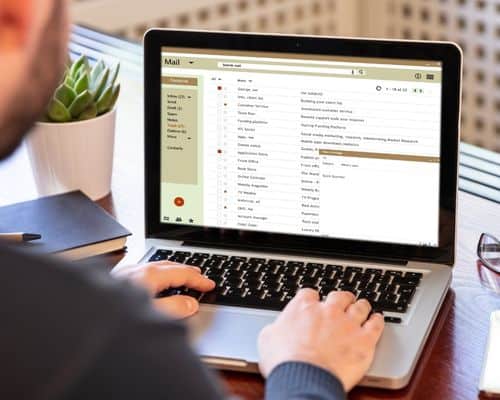 Unless you're a newbie in the Internet Marketing world, you already know the importance of building an email list fast:
Email marketing will allow you to have a direct connection with your target audience.
According to statistics, sending automated emails to your subscribers will double and even triple your revenue.
I suggest using ConvertKit as an email autoresponder service – the platform is great, and comes with a free trial.
As soon as you create a highly-converting landing page, don't hesitate to share it on Twitter.
Offering a lead magnet your Twitter followers will love will help you turn them into subscribers and paying customers.
Related: 20 Best Passive Income Ideas To Make Money While You Sleep
6) Run Twitter Giveaways Or Contests
Basically, one of the best answers to the question of how to make money on Twitter is to run a giveaway.
You might think that a giveaway will only boost the number of your Twitter followers, but that's not true:
It will help you earn on Twitter as well!
Do some research and choose a plugin that will assist you with creating a formidable giveaway or contest.
Once you do that, connect your giveaway to a landing page where your Twitter tribe can shop for the products you sell or promote.
7) Monetize Your Content Via Twitter Media Studio
Everyone knows that creators on YouTube can monetize their content by displaying ads on their videos.
Well, you can do the same on Twitter now:
Thanks to Twitter Media Studio, you can place in-stream video ads and sponsorships in your content – you don't even need a Twitter Business account to do that.
Visit Twitter Media Studio to find out if you're eligible to use it. Assuming you are, fix the settings, pick the type of ad you want, and start making money each time users see your videos and tweets.
By the way, an alternative way to make money with videos is to watch them – see how you can do that here.
8) Become A Twitter Ghostwriter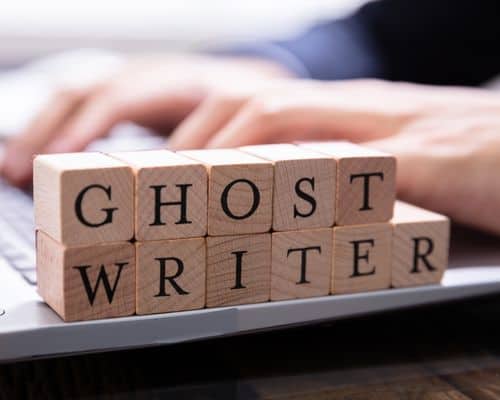 If you don't like the previous ideas that cover how to make money on Twitter, maybe you'll enjoy this one:
How do you feel about working as a ghostwriter on Twitter?
A Twitter ghostwriter is a person that creates content (tweets and threads) for someone else (another person or a company).
Basically, you'll get paid to write on Twitter.
Clients will hire you as a ghostwriter if you have the necessary skills and abilities.
For example, your content must be engaging enough to serve the needs of the brand that will hire you.
Related Read:
9) Earn Revenue With Super Follows
Super Follows has been a Twitter feature for a few years now.
That feature allows creators to earn money by sharing bonus tweets with their most engaged followers.
You can use Super Follows to create a subscription service that requires your followers to pay a monthly fee of $2.99, $4.99, or $9.99.
Each of your Twitter followers that becomes a Super Follower will receive a badge that labels them as such.
With that said, there are a few requirements for creators who want to use the Super Follows feature:
USA residency
At least 10,000 followers
Tweet 25 times (or more) a month
10) Use Ticketed Spaces
Twitter Spaces will allow you to have live audio conversations with users on the platform.
Everyone who runs at least three spaces a month and has over 1,000 followers will be able to begin charging a fee for attendance of your live chat sessions.
Click on the Monetization option on your main menu. After you do that, tap Ticketed Spaces to apply.
You'll have to fill out an application and wait to receive approval before earning money with Ticketed Spaces feature.
How To Make Money On Twitter: 5 Extra Ways
11) Provide Customer Service
Over 70% of USA consumers state they prefer to spend money on businesses that provide outstanding customer service.
So, you can create a Twitter account that takes care of customer service and use a Twitter Chatbot to recommend products your clients may want to buy.
Tools like ConversioBot will help you create an effective chatbot in no time.
12) Invest In Twitter Ads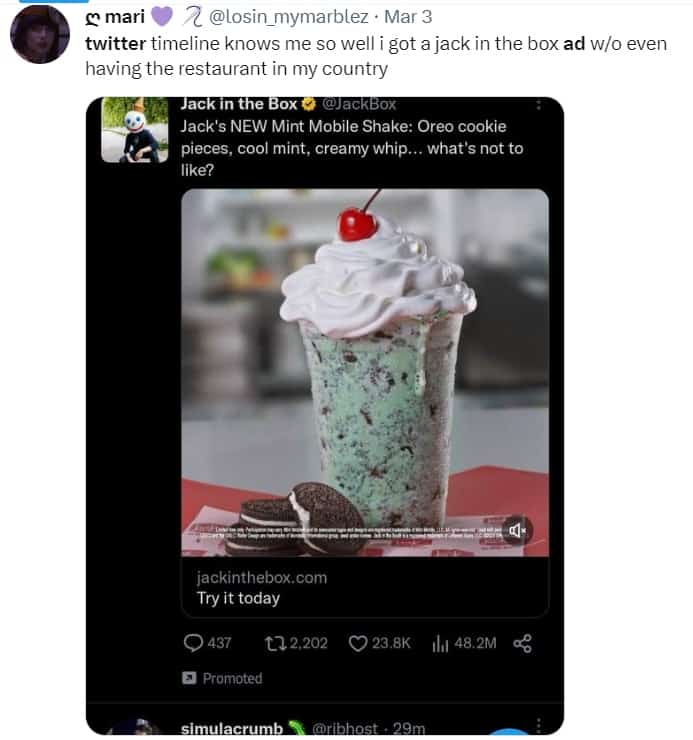 We all know that you have to spend money to make money. And that is true when talking about how to make money on Twitter too.
Purchasing Twitter Ads is an effective marketing strategy you should implement at some point:
Twitter Ads will introduce your product or service to the right audience to boost your brand's revenue.
Related: 20 Ways To Earn By Watching Ads
13) Crowdsource On Twitter
Do you know what crowdsourcing is?
In case you don't, crowdsourcing is a marketing activity that entails collecting ideas and contributions from a community.
Crowdsourcing will allow you to receive donations from your Twitter followers – you can use them to support your business idea.
Feel free to think of Twitter crowdsourcing as a form of a Kickstarter campaign – it works similarly.
14) Create Your Own Twitter-Related Service
By all means, your Twitter following is already spending time on the platform.
Why not use that to create a product or service they would gladly purchase?
Ask your Twitter tribe what type of product will best serve their needs on the platform.
Are they looking for a more effective app that will allow them to add relevant hashtags automatically?
Or do they need another tool that will make their work on the platform easier than ever?
Whatever the answer might be, you don't have to create the product yourself – you can always hire a freelancer from Fiverr to complete the project for you.
15) Offer A Tip Jar
Without a doubt, the easiest answer to the question of how to make money on Twitter is setting up a tip jar.
Allowing your followers to tip you is one of the best ways to monetize your Twitter account.
Each member of your Twitter audience can send you a tip via PayPal, Venmo, and other online payment platforms.
If you're eligible to start offering a tip jar, you'll find the option when you click the Edit Profile tab.
Tips And Ideas To Make More Money On Twitter
Create An Impressive Twitter Profile
Make sure your Twitter account fully represents your brand and the nature of your business to the audience.
Upload a high-quality photo of yourself or your company's logo. Write an engaging bio and choose a relevant user name.
Of course, don't forget to include a link to your website (if you have any).
Grow Your Following
You'll never learn how to make money on Twitter unless you understand how important building a large following on the platform is.
The more followers you have, the bigger their engagement with your tweets will be.
Stay as active on Twitter as you can, and do your best to post content regularly.
It wouldn't hurt to promote your Twitter profile on other Social Media Networks to reach more people.
Engage With Your Audience
If you want to make more money on Twitter, devote enough time to engage with the users – it's that simple.
Showing your Twitter followers that you care about what they have to say is the best way to earn their trust.
Once Twitter users trust you, they are more likely to spend money to support your brand and business.
Related: 20 Top Ways To Get Paid To Chat
How To Make Money On Twitter – Frequently Asked Questions
How Many Followers Do You Need To Make Money On Twitter?
You need at least 1,000 followers to start making money on Twitter.
Keep in mind that the level of engagement of your followers matters more than their number.
How Much Does Twitter Pay You For 10,000 Followers?
Micro-influencers (1,000-10,000 followers) earn around $1,500 a month on Twitter.
How Much Does Twitter Pay For 1 Million Followers?
According to statistics, an influencer with over 1 million Twitter followers earns around $250,000 per tweet.
My Closing
That is all I have for you today – I have nothing else to say about the best ways to make money on Twitter.
Hopefully, you see at least a few options on my list you would like to try.
I'll add more money-making opportunities on Twitter in the future if new ones come to life.
Until then, I would like to hear from you:
Do you have any questions about today's topic?
What are your favorite ways to monetize your Twitter presence?
Let me know in the comments section below!
Other Articles From Cash Embrace You Might Love: