How To Become A Freelance Writer: The Ultimate Guide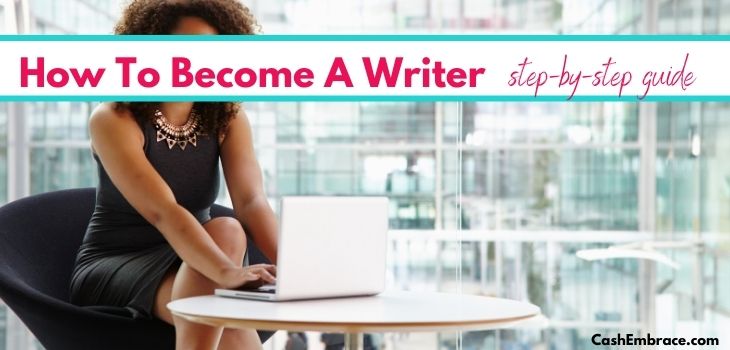 What does a freelance writer do? How to become a freelance writer with no experience and get paid to write from home?
A freelance writer is an independent contractor that creates content for one or several employers. Many freelance writers produce articles full-time, while others earn a side income by writing in their spare time.
If you're trying to make money writing for the first time, the process of becoming a freelance writer may seem intimidating, but it doesn't have to be:
Anyone with enough dedication and passion for writing can become a freelance writer and build a successful writing career. It might be hard to believe, but the process of steadily getting freelance writing work is pretty straightforward.
Before applying for your first writing job, you must learn how to get started with freelance writing and what it takes to build a full-time writing career.
In this article, I'll walk you through the process of becoming a freelance writer and jumpstarting your writing business. You'll learn about pitching, self-promoting, contacting potential clients, and securing high-paying writing gigs.
This post may contain affiliate links – read my affiliate disclosure for more info.
What Is Freelance Writing?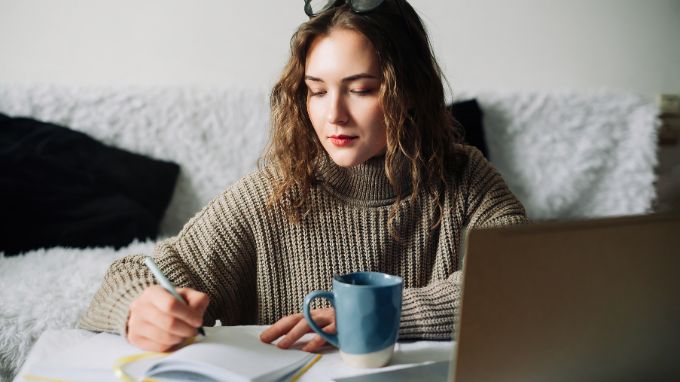 I suggest pausing this article for a second and taking a step back – you need a freelance writing definition before getting into freelance writing.
Unfortunately, there is no one-fit-all answer to the question of what freelance writing is. After all, freelance writing is one of the most diverse industries nowadays.
Freelance writing work can mean many things. It can be an online work where you earn by writing for websites, magazines, and other print publications.
But it can also be creative writing – many online platforms accept fiction and nonfiction submissions. And what about technical writing (a niche where you have to be a professional technical writer to earn well)?
Let's not forget the writing for business purposes field – thousands of companies hire freelance writers to help them achieve their goals.
Long story short, your freelance writing career can go in many directions, depending on your interests, chosen niche, and future employers.
What Does A Freelance Writer Do?
A freelance writer creates content for different clients and publications across many industries. Such a content creator can offer freelance writing services on a specific topic or in a variety of categories.
Acting as an independent contractor rather than a full-time employee, the freelance writer can work with different content forms and genres. Once you learn how to become a freelance writer, you can offer short stories, articles for magazines, a website copy, etc.
Typically, any professional writer has a location-independent job. As a successful freelance writer, you can work from anywhere and make money from home.
Other High-Paying Remote Jobs You Might Like:
How To Become A Freelance Writer: Step-By-Step Guide
First and foremost, many articles about freelance writing are available online. I'll encourage you to read them all if you have the time.
Every freelance writer has a unique experience and lessons to share. Why learn from one person when you can learn from many?
With that said, here is my take on getting started with freelance writing that comes from my personal experience as a content creator:
1) Research The Freelance Writing Industry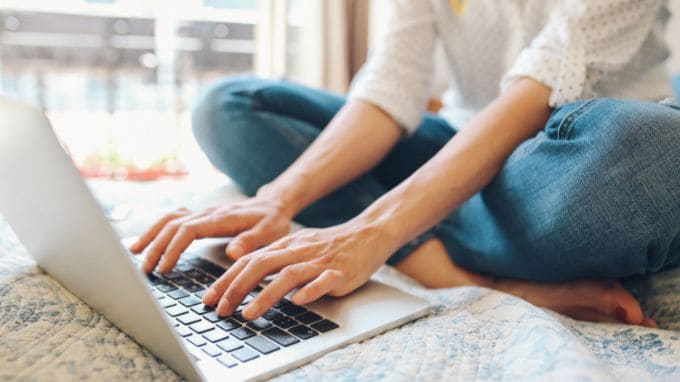 Whether freelance writing will be your new full-time job or an extra income source, researching the field is the first thing to do once you decide to be a freelance writer.
By research, I mean doing more than reading all the top articles that cover how to start a career as a freelance writer. While these articles will be helpful, you must dig deeper and go beyond them:
Take as much time as you need to browse the websites of the top industry professionals. During that process, notice how they present and structure their content.
Nowadays, most professional writers don't mind sharing invaluable tips and inside information about what it takes to be a freelance writer, how they go about their working process, where to find freelance work, etc.
Also, you might want to visit the most popular freelance writing job boards and content mills. That will show you the current state of the freelance market, the type of available writing gigs, and everything the employers expect from writers.
2) Develop The Necessary Business And Writing Skills
Here is the most important thing you should know about the writing industry:
Above all, the job boards and companies offering higher rates don't mind paying more because they know the importance of high-quality content. In other words, professional writers can secure the highest pay rates if they deliver content that helps their employer dominate the competition.
Now, you wouldn't be researching how to become a freelance writer unless you enjoy the writing process and want to forge a new career path in the freelance writing field. However, a love of writing is not enough to develop a profitable freelance writing business.
What Skills Do I Need To Be A Professional Writer?
Organizational Skills: The lack of organizational skills will harm your freelance career like nothing else will. All good writers can manage many areas of their small businesses at once, such as sending invoices, receiving payments, writing pitches, etc.
Time Management Skills: A writing routine that works for you will allow you to complete your writing assignments promptly. Meeting all your deadlines will secure high-paying clients and deliver a steady income.
Content Marketing Skills: Knowing more than enough about content marketing might be the thing to get you hired over another freelancer. Insights into how businesses use content to sell their products will enhance your chances when pitching new clients.
3) Choose A Writing Niche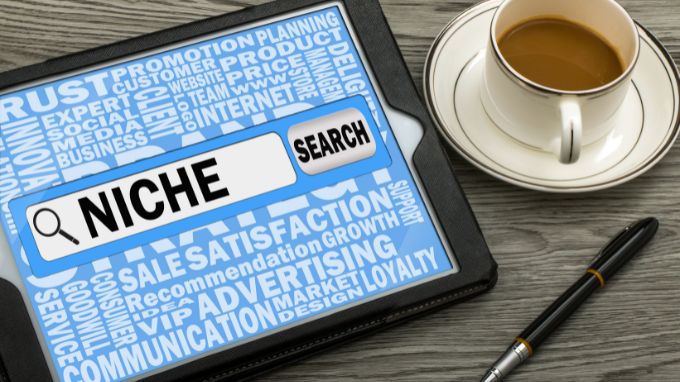 Why does choosing a writing niche matter? Is it necessary to focus on one writing area to become a successful freelance writer?
Yes, you have to pick a niche early on while still learning how to become a freelance writer. You can be a person who wants to write about many topics, but you'll have to pick one before you start building your writing portfolio.
When you start producing content that covers one specific industry, you can create many articles that relate to each other. Subsequently, potential clients will see you as an expert in the field, and you'll build an impressive online presence.
Tips For New Freelance Writers When Picking An Area Of Focus
Quite frankly, no universal rule will assist you with finding the right writing niche. Still, some guidelines might help you make a decision.
Think about the main area of your passion, expertise, and interest. Even if you're not an expert on your favorite topic yet, having enough interest in it will sustain you while you become one.
No matter what, don't go for writing niches for the sole reason of their profitability. Every niche will turn profitable once you write with surpassing quality and learn how to sell your work.
4) Learn To Write For The Web And Improve Your Current Skill Set
The good news for everyone trying to make money writing is that you don't have to be the best writer to get your first clients. That doesn't mean you shouldn't constantly work on enhancing your writing skills.
We all know that practice makes perfect. So, write daily and keep improving your vocabulary, sentence construction, and formatting.
Forget about the writing you did in high school or college – you won't be writing academic essays any longer. From now on, you'll concentrate on writing for the web.
Writing Conventions For Online Writing
Write short sentences and paragraphs: No one wants to read huge blocks of text that are hard on the eyes.
Include subheadings: Subheadings break the text and help skimmer readers see the information they need faster.
Prove your point with examples: Create the habit of supporting your point with examples that prove it (where applicable).
Cite your sources: Sometimes, content might require additional research on unfamiliar topics. Assuming you'll use sources to back up the credibility of your piece, always cite them and give credit to the original author.
Master the art of crafting click-worthy headlines: Your headline will have a massive impact on the success and popularity of the article.
Learn about working with different content frames: Listicles and round-up posts are some of the most popular content types on the web. While there are other content frameworks, try to master these two before you move on to the rest.
I can't emphasize enough the importance of constant learning and practice to keep improving your writing abilities. Each aspiring freelance writer will benefit from knowing what white papers are (an example) and reading case studies and free resources to witness masterful formatting.
Alternative Skills To Develop As A Freelance Writer
Multitasking Skills:
Working as a freelancer is like being a small business owner, and running a business requires completing multiple tasks simultaneously.
Removal of all distractions while writing is a good idea, especially if you have a day job and can only write in your free time.
Proofreading Skills:
By all means, you don't have to become a professional proofreader to book high-paying clients as a freelance writer. However, your content must always be grammar, spelling, and punctuation error-free.
Tools like Grammarly will make you a better writer. Ultimately, you can sign up for this Free Proofreading Workshop if you need additional proofreading training.
See Also:
SEO (Search Engine Optimization) Skills:
Generally, anyone who wants to learn how to become a freelance writer and get paid to write must understand SEO. Most companies are willing to pay more to freelancers if they know how to optimize the content for search engines.
While learning SEO takes lots of time and hard work, putting in the effort is worth it because it will make your writing more valuable.
5) Get Your Writing Samples Together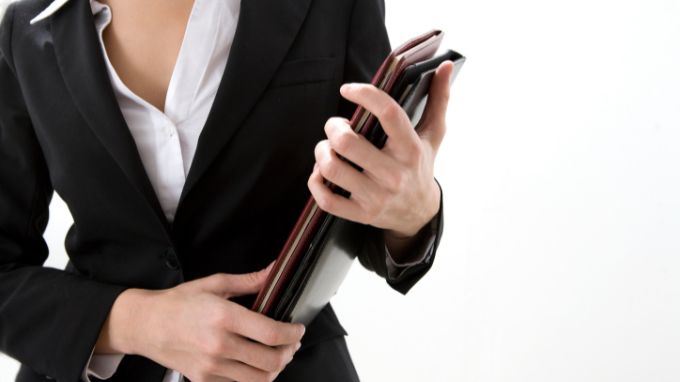 Say what you will, but not many clients will express the desire to hire you if you can't showcase your writing abilities and the power of your written word. On the contrary, most prospective clients will demand to see writing samples before considering you for a specific project.
Long story short, you should create at least a couple of writing samples that reflect your best work. Here is how to do that:
Do you have any content on a professional level that you have written in the past? If you do, you can use it as a writing sample. But you'll have to create high-quality, professional writing samples from scratch if you don't.
These writing samples must be at the same level as if you create them to satisfy a client's order. Once you complete them, collect them at a place where any future client can easily access and see them, such as your own blog or a personal website.
6) Build A Writing Portfolio
When researching how to become a freelance writer, many people get confused about the necessary steps they need to take. They go back and forth, wondering whether they should try to get a job immediately or write a book (an example) to get hired. Forget about any of that:
At this stage, you already have your writing samples. Now, what do you do with them, and what's the next step on your way to becoming an in-demand freelance writer?
The next thing to do is create a professional writing portfolio to attract as many potential clients as possible. Your portfolio must achieve any (if not all) of the following goals:
Serve as proof that you know how to research, construct, and write blog posts: Many first-time freelance writers and even newbie bloggers can't produce a high-quality blog post. Since you already know how to do that, include a writing sample of the best blog post in your portfolio or publish a new article on blogging platforms like Medium.
Proves that you know enough about the subject matter: Even if you're not an expert on the topic you write about, your portfolio must include a writing sample that shows your in-depth knowledge.
Provides the results you achieved for previous clients: Including client testimonials in your portfolio is a great way to cement your credibility. Find the time to create case studies that prove the results your content has achieved for previous employers.
7) Market Your Writing Services
The most difficult part of learning how to become a freelance writer who will make money is understanding how to market yourself as a professional.
During the first year of launching your small business, 90% of your effort must go into letting companies know who you are and what you do. In other words, you must keep selling yourself and your skills constantly, especially in the first couple of years.
How do you market yourself in a way that will make everyone see you as a successful freelance writer they want to work with? Here are a couple of ideas:
Start A Blog
As I mentioned earlier, your most precious tool is your writing portfolio. Your own blog is a great place to accommodate that portfolio so potential new clients can access it.
There are many reasons to build a website once you decide to be a freelance writer. For instance, developing a blog and writing daily on it will keep improving your skills. Regularly posting content will get you better rankings on search engines. Plus, you'll know how to use WordPress, which is a great opportunity to increase your client base.
Nowadays, you can start a blog for next to nothing. A domain name costs between $10-$15 a year, and you can get top-notch web hosting at more than affordable price with BigScoots.
Learn How To Pitch For Jobs
Hopefully, your writing portfolio is the best job you've ever done because it's time to start actively using it! After all, the hunt for potential clients has to begin, and it better start sooner rather than later.
But how do you get your first client (and many more)? You'll achieve that by diving into the art of pitching.
Pitching is contacting websites, publications, and other job sites that may hire you for a writing assignment.
Things You Can Do When Pitching For Jobs:
Send cold emails, follow-up emails, and letters of introduction
Update your LinkedIn profile
Use Facebook Groups about freelance writing
Connect with agencies
Utilize content marketing
Network Until You Get Your First Paying Client
Networking is invaluable while you're still going through the step-by-step process of learning how to become a freelance writer. Why is that?
Well, networking is the thing that will get you from earning money occasionally to making a living as a freelance writer. The whole point of networking is getting clients to come to you instead of chasing them on your own.
Different Ways To Start Networking:
Guest Posting: Writing for other bloggers has more advantages than just building your portfolio. Its biggest plus is the opportunity to get your name out there.
Research Companies You Want To Write For: All professional content writers understand the importance of research. Once you find a company you want to work for, check its content and writing requirements. Feel free to connect with the writers already providing articles for that company and talk to them about their experience.
Use Social Media To Build An Online Presence: LinkedIn is one of the best platforms to make yourself known as a professional freelance writer. The platform will allow you to get in touch with clients actively looking to hire writers.
8) Find Freelance Writing Jobs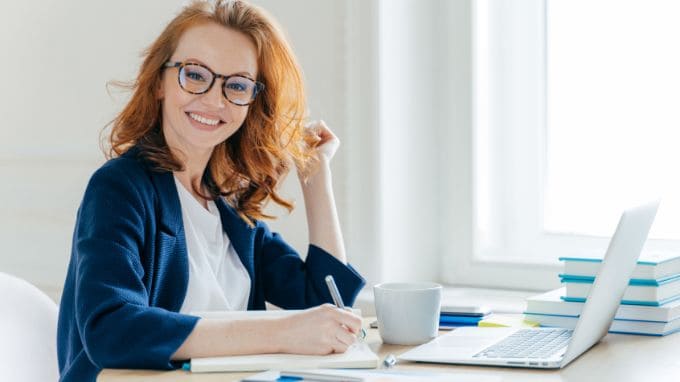 At this stage, you already know how to become a freelance writer. Isn't it time to see how the ton of work you've done so far will start paying off? I think it is:
Let's find out the best places offering well-paying freelance writing jobs:
Job Boards
A good way to start your quest to find your first writing gig is by visiting job boards. Quite frankly, there are thousands of job board portals looking to hire freelance writers.
While some job boards offer low rates for content, you can find a job listing that doesn't offer mediocre pay. High-quality job boards you can look into are ProBlogger Jobs and Media Bistro.
Content Marketing Agencies
Using a content marketing agency to offer your professional work is an excellent idea for newbie freelance writers. While such agencies will keep a percentage of your earnings as a fee, they are worth the try:
Nowadays, the content marketing agency will do most of the work that goes into finding new clients. All you'll need to do is provide your best writing possible.
Professional Content Marketing Companies
Honestly, the best advice for first-time freelancers is to use sites that constantly hire writers, such as Contently and ClearVoice.
They're perfect for beginners and will give a good start to your writing career while doing much work on your behalf. These sites provide editors you can work with. Besides, you don't have to do the marketing yourself.
Local Small Businesses
It doesn't matter if you live in a small town or one of the most populated cities in your country – you can find small business owners who need assistance with their content marketing.
Reach out to these people and offer to create blog articles and social media posts to spread the word about their businesses. You can easily earn a couple of hundred dollars writing for local businesses.
See Also:
Ready to become a professional freelance writer? Sign up for My Freelance Paycheck and let a 6-figure content creator show you the way!
9) Scale Your Profitable Freelance Writing Business Further
By all means, freelance writing is a great way to earn money online. Once you know who your target audience is and start booking writing jobs, you'll begin profiting well from your own work.
With that said, you can always do freelance writing as a side hustle or money-making hobby. Creating content in your free time is an excellent online side job that will boost your monthly income.
However, many of you might want to write for a living. In that case, you have to look at your writing as an online business instead of an extra income idea.
Assuming you already have a website, you can keep working to establish it further and attract many new clients. Once your writing revenue surpasses the income you receive from your full-time job, you can quit your nine-to-five occupation and focus on scaling your writing business.
How Much Do Freelance Writers Make?
According to Best Writing, the average annual pay for freelance writers is $67,000. Professional freelance writers receive an hourly pay rate of $30.
Of course, your earnings as a freelance writer depend on many factors, such as years of experience, skill level, the topic you cover, and the employer you work for.
Content creators who prefer to find writing gigs on platforms like Upwork or Fiverr will earn less than that (around $20 an hour).
Do I Need A Freelance Writing Course To Become A Better Writer And Make More Money Writing?
Some full-time freelance writers will tell you that investing in online courses is the best thing you can do for your career. Signing up for a top-notch writing course is a great place to start your freelance journey, especially if you have no previous experience.
A professional writing course will surely help you develop your skills faster. Even more, the best online courses will give you practical advice and show you where to find high-paying clients.
I recommend looking into My Freelance Paycheck by Laura Pennington. Laura is a household name in the freelance writing industry. Her course will take you from a newbie writer to a professional content creator who earns at least $3,000 monthly (read My Freelance Paycheck Review).
More High-Paying Online Jobs To Consider:
How To Become A Freelance Writer FAQs
How Do I Start As A Freelance Writer?
Step-By-Step Process To Becoming A Professional Freelance Writer:
Research the freelance writing industry
Improve/develop the necessary skills
Pick a writing niche
Learn to create content for the web
Collect your writing samples and build a portfolio
Start marketing your writing services
Find well-paying freelance writing jobs
Keep scaling your profitable freelance writing business further
What Qualifications Do I Need To Be A Freelance Writer?
While some writing jobs might only be hiring writers with a Bachelor's Degree in English, most don't have such requirements. It might be hard to believe, but many steadily employed freelance writers are people who don't have English as their first language.
Any professional freelance writer must have a writing portfolio, networking skills, and the ability to market oneself as an expert in the field.
Can I Be A Freelance Writer With No Experience?
Yes, you can learn how to become a freelance writer and earn well as a content creator, even if you have no previous experience.
Many websites and online platforms hire first-time writers with no experience. As long as you keep improving your skills and work to become a better writer, you can always find potential clients to pay for your services.
How Do Freelancers Get Paid?
Depending on the clients you choose to work with, the options for payment may vary. Usually, you'll receive your earnings through a bank transfer or into your PayPal account.
Is Freelance Writing A Good Career?
If you enjoy writing, don't mind the hard work, and want to learn and improve, freelance writing is an excellent career to develop and probably the easiest way to make money from home.
Doing freelance writing long-term offers many perks, such as being your own boss, having control over your own schedule, and receiving a higher price for your services.
My Closing
Well, this is my take on how to become a freelance writer and earn money writing.
Such a topic is never finished, in my opinion. Therefore, I'll keep updating this post as often as possible.
Now, how do you feel about becoming a freelance writer? Do you see freelance writing as the best way to earn a living?
Share with me anything that comes to mind about the subject, and we'll discuss it further.
Related Articles: