Swagbucks Review: Is Swagbucks A Scam Or Legit?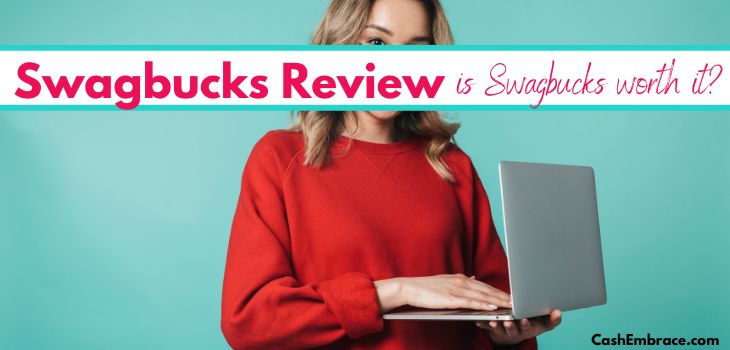 Swagbucks is one of the most popular global survey platforms anyone can join to earn extra money. My Swagbucks review will give you an in-depth look into how the platform operates to help you make cash fast.
Before we go any further, let's get one thing about Swagbucks straight:
By all means, Swagbucks won't make you a wealthy individual. While Swagbucks will allow you to make money fast, your earnings won't surpass the income you receive from your nine-to-five job.
At the time of writing, Swagbucks provides its members with many ways to earn on the platform, including taking surveys, surfing the web, and watching videos.
In this Swagbucks.com review, you'll learn how to leverage your time to maximize the amount of money you make on the platform.
This post contains affiliate links – learn more about it by reading my affiliate disclosure.
Recommended Read:
What Is Swagbucks?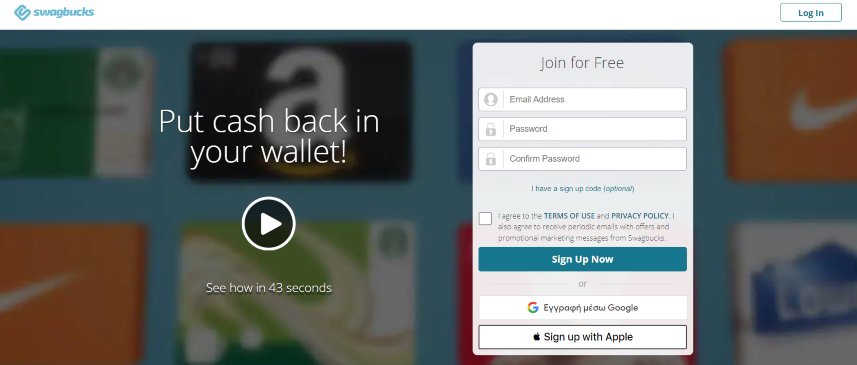 Launched in 2008, Swagbucks has grown tremendously over the years:
Over 22 million people visit the site every month and spend over ten minutes each day completing different tasks on the platform.
Why wouldn't they?
After all, Swagbucks is a rewards site anyone can join for free to earn points they can later redeem in cash or gift cards.
You'll earn Swagbucks Points (SB points) each time you perform a task on the website. One of the easiest ways to get more SB points is to browse through the Swagbucks search engine.
So far, Swagbucks has paid over $850 million in cash back to its members. Furthermore, the platform gives out around 7,000 free gift cards a day.
Is Swagbucks Legit?
Assuming some of you are skeptical regarding the concept of receiving free money via reward sites, let's pause this Swagbucks review and talk about the platform's legitimacy.
Chances are, you find it hard to believe that an online platform that advertises such easy ways to earn money is legitimate. So, is Swagbucks legit or not?
Swagbucks is a legitimate rewards platform and safe to use by members.
According to Better Business Bureau (BBB), Swagbucks's parent company, Prodege LLC, has a B+ rating. Prodege has over 100 million users and has been in the business for over 14 years.
What Is The Swagbucks Rating?
Currently, Trustpilot gives a four-star rating to Swagbucks. To be more specific, Swagbucks scores 4.3 out of 5 stars on Trustpilot.
Over 34,000 customers have left Swagbucks reviews on Trustpilot – around 82% of these reviews are either Excellent or Great.
Long story short, Swagbucks is a legitimate platform that members can use. Many major global brands sponsor Swagbucks, including Google, Amazon, and Walmart.
How Does Swagbucks Work?
As you already know, Swagbucks will allow you to earn points for completing small tasks. Once you collect enough points, you can redeem them for cash or gift cards.
Before you do any of that, you have to create a Swagbucks account. You can do it on the official site (Swagbucks.com) or by using this link.
Members can work on Swagbucks on a desktop or the app – anyone can download the Swagbucks app and use the platform on their mobile phones.
Each new Swagbucks member receives free money as a bonus just for signing up – expect to receive a bonus once you join the platform.
The bottom line is, the more Swagbucks points you accumulate, the more money you'll be able to make.
Let's continue this Swagbucks review with all the ways to earn SB points:
Ways To Earn Swagbucks Points (SB Points)
1) Turn Swagbucks Into Your Default Search Engine
By all means, the first thing you should do as soon as you join Swagbucks is to make it your default search engine. Doing so will start piling up SB points passively:
You'll accumulate SB points automatically each time you surf the web through the Swagbucks search engine.
Every 10 to 20 searches will bring you between 10-20 SB points – the exact amount depends on the type of searches you perform.
2) Use The Swagbucks App
Why am I mentioning the Swagbucks app? After all, this is a review about Swagbucks as a whole and not a specific Swagbucks app review.
Be that as it may, using the Swagbucks app deserves special attention for a simple reason:
Logging into Swagbucks via the mobile app will provide app-specific ways to earn SB points – SB LIVE will allow you to get points by watching movie trailers and answering trivia questions.
3) Complete Surveys And Polls
Most Swagbucks surveys take around 20 minutes to complete. On average, a Swagbucks survey will earn you no more than 100 SB points ($1).
Do your best to log in to Swagbucks daily. If you do that, you'll notice that your dashboard contains available surveys you can complete that day.
Taking surveys for money is a fun way to make money online and boost your monthly earnings.
4) Watch Videos
Another way to earn cash fast with Swagbucks is by watching videos.
Nowadays, there are many ways to get paid to watch videos – you can even earn money by watching Netflix.
Swagbucks Watch uses this concept to allow its members to make money watching video content.
You won't earn much with Swagbucks Watch – 30 minutes of video will bring you between 1-2 SB points.
5) Play Games
I can give you a long list of ways to make money by playing games, and this Swagbucks review will add one more to the list:
Right now, Swagbucks offers free games you can play to earn cash.
Assuming you won't forget to turn off any ad blockers you use, you can take advantage of that opportunity and earn SB points by playing fun games.
6) Shop Online And Earn Cashback
Getting cashback on your purchases via Swagbucks is an easy process:
Use the Swagbucks shopping page to purchase items online from retailers like Amazon. Since Swagbucks will receive a commission on the things you buy, the platform will return a portion of that commission to you as SB points.
Generally speaking, you'll get around 3 SB points for every $1 you spend through the Swagbucks shopping page.
7) Upload Receipts
Are you familiar with the Swagbucks Magic Receipts program? Hopefully, you're, because that program is an excellent way to earn extra SB points.
Keep the receipts from your shopping activities in retailers like Walmart, Target, and Walgreens. Then upload a scan of your receipts and enjoy the SB points you'll receive in your account.
Believe it or not, some offers will bring you as much as 1,000 SB points!
8) Complete Daily Goals
Do you see the Daily Bonus button inside your Swagbucks dashboard? That's the button you'll have to click to complete your Swagbucks Daily To Do List.
To clarify, your to-do list contains tasks to take care of each day.
As you can probably guess, you'll receive SB points for each task and Bonus Points for crossing off the entire list in a day.
9) Buy Gift Cards
It's time for my Swagbucks review to introduce you to the next opportunity to accumulate SB points – that's buying gift cards.
Don't hesitate to use the Swagbucks Gift Card Exchange to earn up to 10 SB points for every dollar you spend on gift cards.
10) Complete Offers
One of the most popular ways to earn SB points is by completing specific offers.
Such offers might include becoming a website member or signing up for exclusive offers.
At the time of writing, some offers will bring you up to 5,000 SB points.
11) Enter Competitions
First and foremost, you'll have to spend SB points to enter Swagbucks's Giveaways (Swagstakes).
Swagstakes will reward a few lucky members with prizes – they can bring you up to 100 SB points.
12) Swagbucks Discover
Not all earning options Swagbucks provides will allow you to make money instantly. Some Swagbucks features take a little bit more time:
For example, Swagbucks Discover is a program that lets users find deals, such as signing up for free trials, opening new accounts, etc.
While using Swagbucks Discover is not a bad way to gain more SB points, you shouldn't invest in products for the sake of increasing points alone.
13) Refer Friends
Yes, my Swagbucks review is bringing the site's referral program to your attention:
Each time you refer a new member to the platform, you'll earn a 10% commission on that person's SB points. And the best thing about that is that you'll keep earning these points indefinitely.
In other words, Swagbucks will allow you to build a source of passive income – who wouldn't enjoy making money while they sleep?
14) Enter Swag Codes
Swag Codes are not available all the time. However, you might stumble upon a Swag Code at a certain point, and you'll be able to cash in free bonus SB points.
How Much Can You Earn On Swagbucks?
My Swagbucks review will never be complete unless I cover the earning potential of the platform:
Generally, 1 Swagbuck (1 SB point) equals $0.01. So, you'll have to accumulate 100 SB points to earn your first dollar on Swagbucks.
Considering the minimum withdrawal amount is $3, you'll need 300 SB points to receive $3 in PayPal cash or gift cards.
While that might not seem like a lot, remember that accumulating hundreds of SB points happens fast on the platform.
Swagbucks Pros And Cons
Pros:
Available worldwide
Free to join
Many ways to make money online
Plenty of ways to increase your SB points
Easy to use
A fun way to increase your monthly income
Cons:
Some features don't pay much (video content)
Swagbucks Alternatives
Is Swagbucks Worth It?
Whether Swagbucks is worth it or not depends on your expectations of the platform.
Do you see Swagbucks as an opportunity that will replace the source of your full-time income? Hopefully, you don't because that's not going to happen.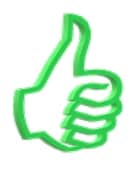 Above all, Swagbucks provides its members with fun ways to earn money on the side. More importantly, completing the tasks you'll find on Swagbucks won't take a lot of your time.
Ultimately, Swagbucks will be worth it for those of you who want to earn side income while enjoying the time you will spend doing it.
My Closing
I guess I have nothing else to say in this Swagbucks review:
If the platform adds more features in the future, I'll make sure to include them in this article.
Before that happens, feel free to ask me any questions about Swagbucks or share your opinion about the site.
Do you use Swagbucks? And if you don't, do you plan to begin any time soon?
Let me know in the comments section below!
Related Articles You Might Like: