Get Paid To Watch Netflix: 13 Best Ways To Earn Extra Cash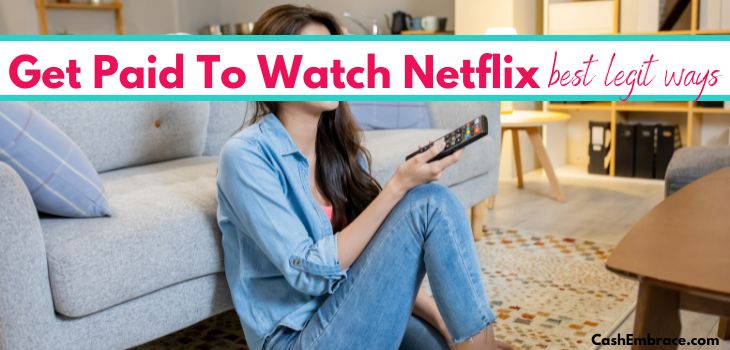 How awesome would it be if you could get paid to watch Netflix?
Actually, it turns out that you can:
Nowadays, you can earn an extra income while chilling with Netflix.
One of the greatest pleasures in many people's life is spending time watching quality TV. And Netflix is one of the best places to do that.
Add the opportunity to make money, and watching your favorite TV programs feels even greater than it used to.
Is there a better way to earn money while doing nothing?
According to Netflix itself, viewers can get paid to watch it now – that's not a joke:
After all, Netflix boosted their spending on original programming by over 20%.
Today, I'll show you the best ways to earn cash while watching Netflix.
Let's get to it, shall we?
This post contains affiliate links – read my affiliate disclosure.
Recommended Read:
How To Get Paid To Watch Netflix: Top Legit Ways
Quite frankly, wasting much of your time with unnecessary rumbling is not my intention.
So, how about we proceed with the list of ways to make money watching Netflix?
Here they are:
1) Become A Netflix Tagger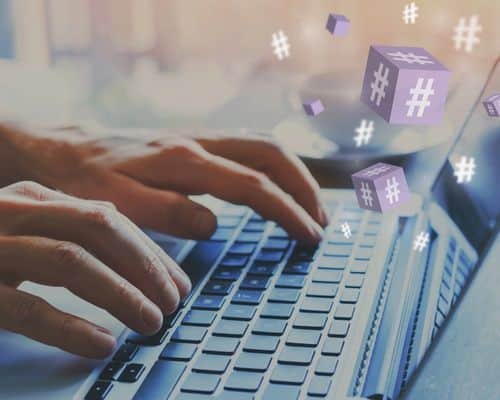 Basically, the best way to earn with Netflix is by getting paid to watch it officially, and you can do that by becoming a Netflix tagger.
We all know that no matter how sophisticated an algorithm might be, that algorithm is not able to operate 100% as a person would.
That's why Netflix needs individuals to do one job manually.
As you can probably guess, that job is tagging, and the people doing it are called taggers.
What Is A Netflix Tagger?
For those who don't know, Netflix constantly partners with many market research companies and corporations.
These companies are willing to pay people to participate in market research that entails watching programs on Netflix and adding the appropriate tags to each episode.
Netflix taggers (also known as metadata analysts) are getting paid to work from home.
The tags they add manually contain metadata, such as release year, genre, language, cast members, scene types, profanity, etc.
Having this info allows Netflix to recommend programs to viewers depending on their searches on the app or the internet.
How Do I Become A Netflix Tagger?
First and foremost, a Netflix tagger is a legitimate online job.
Unfortunately, not everyone will be able to secure it.
Have a look at the Netflix tagger job requirements:
University degree
At least two years of experience working in a news or media company
Talent for analyzing different content forms
Be at least 18 years old
Netflix Tagger Application Process
To clarify, even though the opportunity to become a Netflix tagger is legit, it doesn't mean such a job is always available.
Still, you can go after the job by following these steps:
Visit the official site NetflixJobs
Search for a position as a Netflix tagger
Send your resume
Wait for an answer
I have to mention that most Netflix tagging positions are part-time jobs that will keep you busy for around 15 hours each week.
How Much Do Netflix Taggers Get Paid?
Naturally, the next question in your mind must be – how much money can I earn as a Netflix tagger?
According to Glassdoor, Netflix taggers earn over $50,000 a year.
However, other reports state that you can make around $70,000 a year.
Considering Netflix has different pay structures that depend on a few factors, your earnings as a tagger will vary.
2) Get Paid $1,000 To Watch Netflix By Swagbucks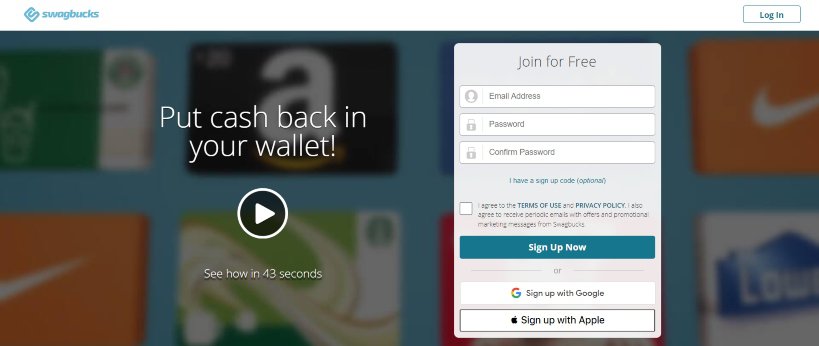 Are you a movie addict that spends tons of time binge-watching TV shows and pictures?
If you're, you'll be glad to find out that spending that much time in front of the screen can earn you more than a decent income:
Believe it or not, binge-watching Netflix will allow you to make up to $1,000 a month.
How is that possible?
Well, you can take advantage of the opportunity and start watching Netflix via the Swagbucks platform.
Swagbucks is a site where you can earn money by completing different tasks, such as participating in surveys, watching videos, playing games, etc.
More importantly, Swagbucks is a platform where you can get paid to watch Netflix programs and movies.
Creating an account on Swagbucks will bring you a $5 bonus – yes, that's free money you'll receive just for joining the site.
It's also your very own Netflix binge-watching job application!
Once you do that, you'll be ready to begin earning for doing many tasks, including Netflix content.
3) Complete Tasks On Inbox Dollars
Before you start wondering what Inbox Dollars has to do with making money on Netflix, I'll explain what I have in mind:
Inbox Dollars is an online platform that works similarly to Swagbuck.
That means becoming an Inbox Dollar user will help you boost your income by completing tasks such as watching movies, short previews, and Netflix.
Joining Inbox Dollars will bring you $5 automatically as a welcome bonus.
Here is how you can use the platform to earn by watching TV and movie content:
Download the app, sign up for an account, and visit the Movies/Video section.
Then check the tasks relevant to watching Netflix and complete them – it's that simple.
With that said, Inbox Dollars will limit the number of available tasks you complete a day.
Subsequently, your Inbox Dollar earnings will most likely be around $200-$300 a month – feel free to withdraw them once you earn $30.
4) Install Money-Making Apps To Use While Watching Netflix (Get Paid To Watch TV)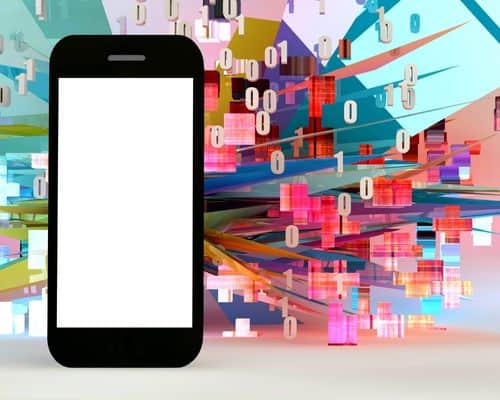 Alright, downloading apps that make you money is an unusual way to get paid to watch Netflix.
But it works:
What's the harm in making extra cash fast while watching your favorite Netflix program or show?
After all, you're perfectly capable of enjoying binge-watching and being productive at the same time.
Most apps you can install to earn extra money are free to download.
Some of them will pay you to do things that barely require any effort on your part.
Does this sound like something you would like to do?
Then see my list of 15 mobile apps to use if you want free money.
5) Complete Small Tasks For Money
Speaking of doing things that will pay you while watching Netflix, how do you feel about working on small tasks?
To clarify, none of the tasks I have in mind will disrupt the enjoyment you get from the Netflix show you often watch.
Here are activities you can do to make money without turning off Netflix:
6) Install Nielsen Computer & Mobile Panel
Installing Nielsen will help you make money if you're one of these people who prefer to watch Netflix on a laptop.
The Nielsen Computer And Mobile Panel is a market research corporation that has one main line of work:
And that work is tracking the habits and patterns of internet users worldwide.
Once you sign up for Nielsen, you'll receive $50 every year.
You don't have to do anything for this money, so consider it a stream of passive income.
Aside from the $50, you'll also have the opportunity to earn more from Nielsen.
For example, you can win up to $500 for downloading a PC App, $1,000 from sweepstakes, and 15 other types of rewards.
7) Use Viggle To Track Your Netflix Sessions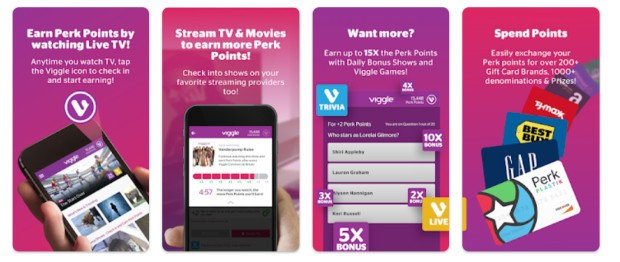 Another way to get paid to watch Netflix is by downloading the Viggle App.
By all means, Viggle is an app you should have anyway since it will allow you to earn money in a variety of ways.
With that said, see how to use Viggle to earn more while watching TV:
Log into Viggle before tunning in to watch Netflix
Viggle will verify your Netflix-watching activity
Earn one Viggle point each minute, plus bonuses
Later, redeem your Viggle points for gift cards and other cool rewards.
8) Start A Netflix Movie Review Blog And Get Paid To Watch Movies
First and foremost, starting a movie review website is not one of these money-making ideas that will earn you can fast.
However, once you develop your niche site, you'll be able to monetize it in many ways, such as affiliate marketing, sponsored posts, and displaying ads.
These days, you can make thousands of dollars a month from your own blog.
That's why launching a website to review Netflix shows and movies is an excellent idea.
Each time you finish watching an episode or movie, write a review on it and publish it on your blog.
While doing that, learn as much as you can about generating organic traffic to a webpage and search engine optimization.
Pick a catchy name for your Netflix review site, get a reliable hosting provider (I recommend BigScoots), and launch your blog online.
9) Create A Movie YouTube Channel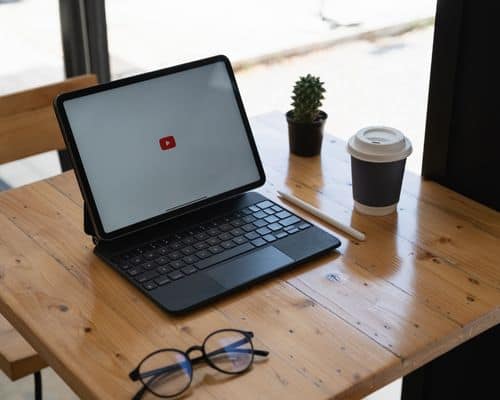 It's no secret that you can earn thousands of dollars each month on YouTube.
So, why not take advantage of this opportunity and start a movie review YouTube channel?
Dedicate your channel to Netflix shows, movies, and programs.
Share your opinion on everything you see on Netflix, and you'll gather a large YouTube audience in time.
Popular options for monetization of a YouTube channel are affiliate marketing and Google AdSense.
10) Start A Podcast
Podcasts offer an incredible way to make money while talking about what you love.
And since you love watching Netflix, there is no reason why you shouldn't consider centering a podcast around it.
For example, you can launch a podcast to introduce the audience to upcoming Netflix releases and programs.
Nowadays, podcast owners earn their income via sponsorships and donations.
3 Extra Ways To Get Paid To Watch Netflix
11) Work For Netflix
Generally, Netflix doesn't offer any entry-level jobs, but the company often makes exceptions to its own rule:
Feel free to visit Netflix's job portal to check for available positions.
Sometimes, Netflix lists jobs for people from all over the world, so prepare your resume.
12) Start A Closed Captioning Side Hustle
Closed captioning entails watching a movie (or TV program) and typing every word you hear.
While Netflix won't hire you to do this side hustle, you can join a company that deals with closed captioning services.
Other High-Paying Side Hustle Ideas You Might Like:
13) Work As A Babysitter At Night
A nighttime babysitter's job is to watch kids after they go to bed.
Well, watching Netflix at night is what most people do anyway!
If the little ones you care for are not trouble sleepers, you're basically getting paid to watch Netflix while being a babysitter at the same time.
Related Read:
My Closing
I think that's all the ways to get paid to watch Netflix I have for you today.
Earning money to watch your favorite shows and programs is an easy and entertaining way to increase your income.
So, don't hesitate to give it a try!
Do you have any questions on this topic?
Write them down in the comments section, and you'll get an answer soon.
More Money-Making Ideas From Cash Embrace You Might Like: