How To Make Money In College: 50 Easy Side Gigs For Students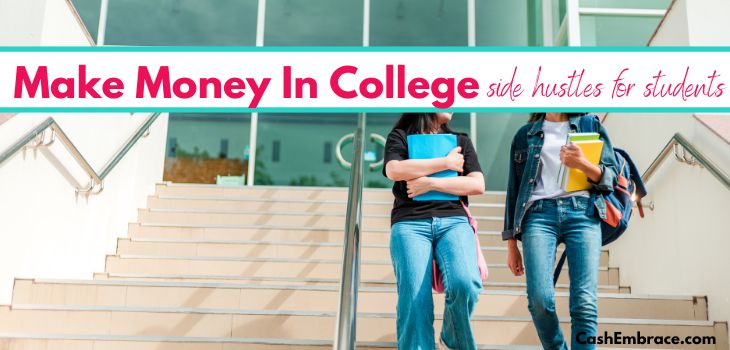 Are you ready to learn how to make money in college?
You better be – financial security is something most college students don't have. If you're one of them, there is no need to despair:
Considering college can be expensive, making money after classes will help you with your tuition, rent, and other expenses. Even if you take a student loan or rely on a scholarship, having more money for fun activities will take your college experience to another level.
Today, I'll show you 50 ways to make money in college. Since that's a lot of information, I'll collect it in categories such as on-campus, off-campus, creative, and entrepreneurial ways to earn as a student.
Let's get to it, shall we?
This post contains affiliate links – check my affiliate disclaimer for more info.
Recommended Read:
Entrepreneurial Ways To Make Money In College
1) Start A Blog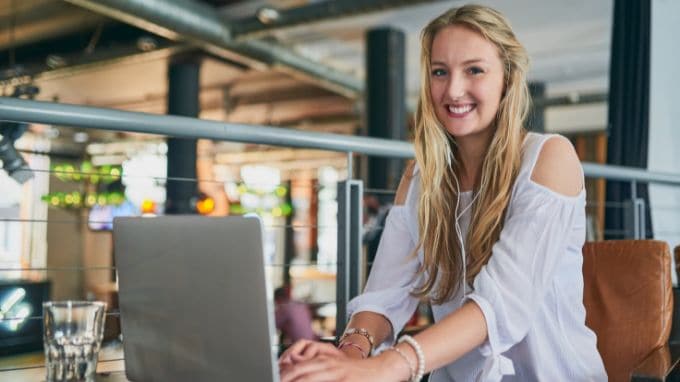 First thing first, a long time will pass between the moment you launch a blog and receive your first earnings as a website owner. Unfortunately, blogging is not for students who need money right now.
Be that as it may, blogging will provide you with many ways to earn cash, including affiliate marketing, displaying ads, and sponsored content.
You'll exaggerate the earning process if you launch your website sooner rather than later. So, choose a main blog topic, pick a name, and get the best web hosting service you can afford (I suggest BigScoots – the number one hosting company nowadays, in my opinion).
2) Be A Freelance Writer For Blogs And Businesses
Hundreds of earning opportunities exist for anyone who wants to become a freelance writer and make money creating content. Freelance writing is one of the best answers to the question of how to make money in college:
Anyone can earn money writing, even if they don't have experience in the field. Assuming you want to enhance your writing skills before applying for a job, consider signing up for an writing online course. My Freelance Paycheck is excellent training that doesn't cost a lot (check its review when you have a second).
Once you're confident in your writing skills, visit the websites that will pay you to write. Also, you'll be glad to know that some magazines offer over $1,000 per article.
With that said, other ways to earn money writing exist beyond working for blogs, magazines, or businesses. For instance, you can get paid to write reviews or make money writing slogans.
3) Become A Proofreader
Proofreading is an earning opportunity that requires correcting mistakes in written content. Students who easily spot errors while reading should consider becoming professional proofreaders.
Most high-paying proofreading jobs will bring you over $50 per proofreading project. You don't need a degree to start working as a proofreader, but you must learn how to proofread efficiently to secure the best gigs in the field.
If you choose proofreading as an income source, I recommend signing up for the Free Proofread Anywhere Workshop. Caitlin Pyle is behind it, and she teaches the same strategies that helped her create her six-figure proofreading business.
4) Manage Social Media
Chances are, you want to see many other earning possibilities for students before you take your pick. Well, I'm just warming up covering the topic of how to make money in college:
What about working as a social media manager? Social media managers handle social media accounts for other people or businesses. The job entails answering comments, posting content, engaging with the audience, etc.
On average, social media managers make around $30 an hour. However, the top earners in the managing social media field can secure an hourly pay rate of over $100.
Do you want to see other ways to make money on social media? Read these articles:
5) Virtual Assistance
By all means, social media management and virtual assistance are work-at-home jobs with many similarities. Still, the gigs are not identical:
Virtual assistants handle business tasks from remote locations. And these tasks go far beyond managing social media.
For instance, VAs might have to answer emails, make appointments, manage spreadsheets, process orders, and deal with invoicing/bookkeeping. Currently, most VAs charge around $25 an hour.
6) Become A Fiverr Seller
What can you sell on Fiverr if you're still in college? Generally speaking, you can start offering many types of services as a Fiverr seller.
Popular services to earn from on Fiverr are logo creation, freelance writing, video editing, and transcription. Can you provide professional skills in any of these categories?
Then, join Fiverr and create a seller account for free. Once you do that, list your services for sale and pick a pay rate for your future customers.
7) Offer Freelance Services
As you probably already know, Fiverr is not the only platform where you can offer services in exchange for a pay rate. Sites like Upwork and FlexJobs are worth checking out, too.
Some of the services you can offer as a freelancer still in college are:
8) Resell Tickets Online
Here is a little-known answer to the question of how to make money in college – ticket flipping. In other words, you can become a ticket broker to earn extra cash.
Ticket flipping is when you buy tickets and resell them at a higher price. The tickets can be for all types of events – movie premiers, concerts, etc.
Most ticket brokers earn over $50,000 annually.
9) App Development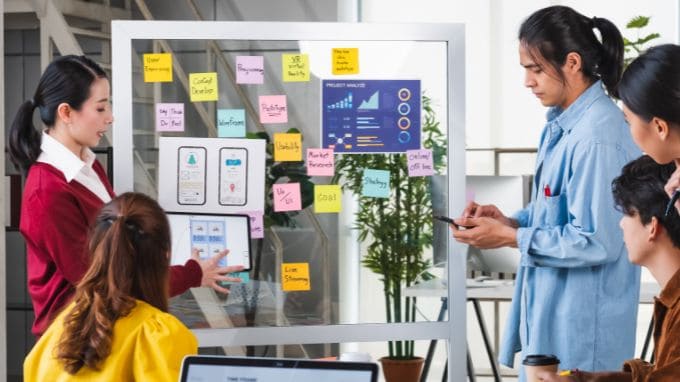 I guess not all college students have the skills necessary to create a mobile app. But what if some of them do?
Well, the mobile app development industry is a lucrative field:
According to statistics, in-demand app developers earn over $100,000 annually. Of course, college students don't have hours to do the job full-time. Be that as it may, you can always sell the app you'll create in your free time to the App Store.
10) Affiliate Marketing
Affiliate marketing requires recommending products or services for a commission. You'll make an affiliate sale each time someone buys a product through your referral link.
Students can do affiliate marketing with or without a website. The business model is excellent for beginners since it doesn't entail creating products.
You might want to get professional affiliate marketing training before starting such a business.
How To Make Money In College If You're A Creative Person
11) Design And Sell T-Shirts
It might be hard to believe, but designing and selling T-shirts is one of the easiest ways to earn money as a college student. There is no need to wonder why:
If you decide to start a Print-On-Demand (POD) business, creating the design is all you'll need to do. Companies like Printful will take it from there:
Once a client orders a T-shirt with your design, Printful will print, pack, and ship the order on your behalf. Paying Printful takes place after the customer completes the purchase.
12) Make And Sell Crafts
Most college students must be good at multitasking to be able to handle all their responsibilities. Between work and studying, you can probably find time for a money-making hobby.
Such a hobby is creating handmade crafts to sell. Popular crafts that sell well online are mugs, mason jars, candles, soap, etc. Open an Etsy shop and list your crafts for sale – each product listing will cost you only $0.20.
Related: 50 Items You Can Sell When You Need Cash Urgently
13) Start A YouTube Channel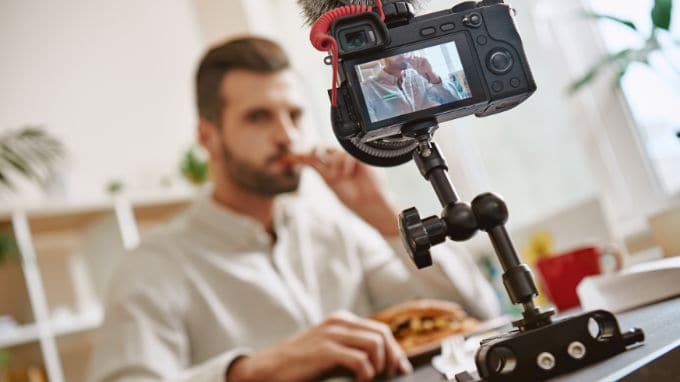 Thousands of people make a stable income on YouTube, and many are still in college. How do you feel about joining them?
Hopefully, you enjoy the idea of becoming a vlogger. Considering YouTube is the second largest search engine with millions of daily users, the monetization opportunities are countless.
Upload videos consistently to grow your channel. Then, monetize it via affiliate marketing, ads, or sponsored content.
14) Create And Sell An Online Course
First and foremost, selling a course is one of the best ways to make money online. Are you wondering why that is?
While creating an online course requires time and work, that course can become a passive income source. Online course creators make money while they sleep once they learn how to market their products successfully.
Think about an area where you're an expert. Choose a course topic you're passionate about and know enough to teach it to others.
15) Sell Photos Online
Is taking stunning photos something that comes naturally to you? Then, consider selling your photos online.
One of the best ways to make money as a freelance photographer in your free time is by listing photos for sale online. Most places to sell photos on the web will pay you better than you expect.
Alternative ways to earn from your photos are selling feet pics or getting a part-time photography job.
Online Side Jobs For College Students
16) Teach English Online
Most students believe they need a Bachelor's Degree in English to teach the language to others online, but that's not true:
Many companies will hire you to teach English from home even if you don't have a degree. Engish tutors earn around $22 an hour. Such a side job is a great earning opportunity for students since the working hours are flexible.
17) Get An Online Test Scoring Gig
Let's make something clear – an online test-scoring gig is not one of the highest-paying online jobs you can have. However, test scoring won't take lots of your time, and it's an excellent side hustle for students who enjoy grading tests.
On average, a remote test-scoring job will bring you up to $20 an hour.
18) Do Transcription Work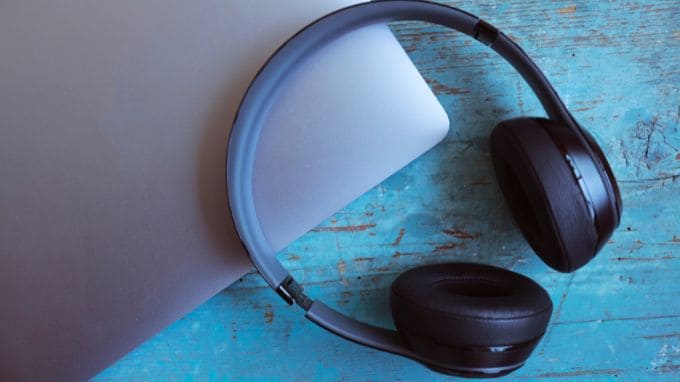 Transcription is a remote non-phone job that requires converting audio/video files into written text. Transcribers must listen to audio files and write down everything they hear.
Fast typing speed and accuracy are necessary skills for any professional transcriber. Transcription pays per page, so the faster you type, the more money you'll earn.
Related: Why GoTranscript Is The Perfect Company For First-Time Transcribers
19) Do Homework For Others
Considering you're in college to study, helping others with their homework seems like an excellent way to earn extra money.
Doing homework for other people pays well – you can make up to $2,000 a month.
20) Make Money Chatting
Many ways exist to get paid to chat, including working as a chat operator, offering customer service, and even sexting.
Here are 30 chat jobs you can do remotely – expect to earn around $15 an hour.
21) Get A Data Entry Job
Data entry is probably not the most exciting remote job you can have. Nevertheless, working as a data entry clerk will earn you extra money:
On average, data entry workers make between $15-$17 an hour – see the top data entry jobs you can apply for today.
22) Participate In Market Research
My favorite answer to the question of how to make money in college is market research. I bet it will become your favorite too, once you see how much it pays:
Participating in market research can bring you up to $300 per study. Moreover, working with companies like Respondent can easily make you over $100 an hour.
Learn all about making money via Respondent if you enjoy this extra income idea.
23) Do User Testing
Millions of people worldwide make money on the side by testing products and websites. College students should consider taking advantage of the opportunity:
24) Get Paid To Be An Online Friend
Virtual friendship is a popular way to make money while you're in college. Becoming an online friend is an opportunity to boost your monthly income.
There is no need to meet any of your virtual friends in person – the whole exchange will protect your privacy. Check how to become an online friend and earn up to $50 an hour.
25) Answer Questions
Is there an area where you're an expert? Assuming there is, you can make money by answering questions people have.
Platforms like JustAnswer will connect you with users who don't mind paying to receive answers to their questions.
How To Make Money In College: Easy Earning Opportunities For Students
26) Get Paid To Shop
College students are busy – they don't have a lot of free time after completing classes and doing part-time jobs. Subsequently, many college students do most of their shopping online.
Do you shop on the web as well? Why not take advantage of the opportunity and use the many ways to get paid to shop?
27) Exchange Gift Cards For Cash
How many gift cards do you own? Moreover, do you plan to exchange them for money so you can cover some of your expenses while studying?
No matter where your college is, you can probably find a gift card exchange kiosk near you. Collecting gift cards and not monetizing them doesn't make sense, after all!
28) Do Microtasks Online
Doing micro tasks in your spare time is one of the best ways to earn at least $10 a day. You can take advantage of that opportunity by joining reputable sites that will pay you to complete short tasks.
Some of these sites are:
29) Create Free Accounts To Receive Bonus Money
Nowadays, many online platforms will allow you to receive free money only for creating accounts. I'm talking about getting cash as a bonus when you sign up on these sites.
Check the best 25 places where you can sign up and get money right away.
30) Use Money-Making Apps
Are you still wondering how to make money in college if you don't have time to do any of the options above? No worries, I have a money-making idea that involves barely any work on your part:
Currently, many mobile apps will pay you real money, and you don't have to spend lots of time to earn.
31) Get Paid To Watch Netflix
College life can become unbearable if you don't find a way to relax between studying sessions and the rest of your responsibilities. Will watching Netflix do the trick each time you want to take it easy?
Spending time watching Netflix is fun, but earning money in the process is even better. There are over 10 ways to make money while watching Netflix – check them out when you can spare a second.
32) Play Games, Take Surveys, And Watch Ads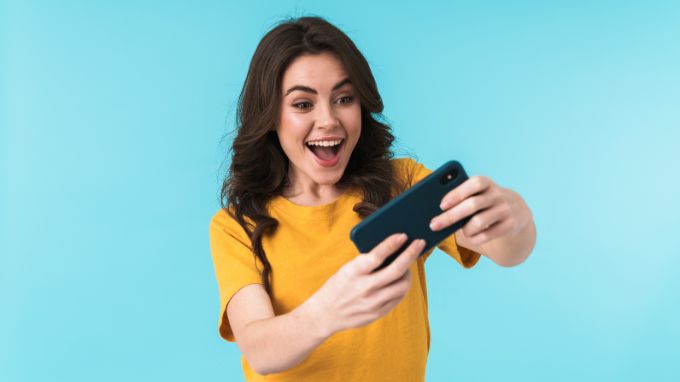 Alright, the money-making ideas you're about to see are some of the easiest ways to earn cash. These side hustles are:
How To Make Money In College With Your Car
33) Drive For Uber Or Lyft
Do your studies leave you enough time to be behind the wheel? Assuming you can find the time, consider driving for Uber or Lyft.
Such side hustles are perfect for college students because they allow you to pick your hours and choose jobs in your area.
34) Deliver Groceries
One of the most obvious answers to how to make money in college is delivering groceries. The job is easy, won't take a lot of time, and any student with a car can do it.
Aside from groceries, you can also deliver meals from restaurants to clients. Pick any of these platforms to find a delivery job:
35) Rent Your Garage
How many of you have garage spaces you currently don't use? If you don't need your parking or garage areas, someone else does:
Feel free to rent your garage space by listing it on platforms like JustPark.
36) Rent Your Vehicle
Speaking of renting your parking space, you can always rent your car too if you're not actively using it.
Focus on your studies, rent your car on Turo, and supplement your income.
37) Wrap Your Car In Ads
I get it – wrapping your car with advertisements might not make you feel like the coolest student on campus. But who cares about that when you have to earn money fast?
Check the top 10 companies that will pay you to advertise on your car.
38) Complete Jobs With TaskRabbit
TaskRabbit is a company that hires people to do odd jobs. Some of these jobs might be helping others to move, painting houses, assembling furniture, etc.
Generally, TaskRabbit workers earn around $500 a week – learn more about making money as a tasker.
How To Make Money In College On-Campus
39) Apply For Work Study
Chances are, you already know that work-study is a federal program that exists to help students who need financial assistance. Work-study will allow you to find a part-time job that won't affect your studies.
Any student can apply for work-study by filling out the FAFSA. Assuming you manage to get it, your college will include the work-study in your financial aid package.
40) Become A Resident Assistant
Most college students know what a resident assistant (also known as a resident advisor) does:
RA is a person who provides assistance to their peers. Common responsibilities an RA may have are enforcing policies, checking rooms, holding meetings with residents, etc.
41) Work As A Teaching Assistant
As you can probably guess, teaching assistants complete many of the tasks your professors do, such as monitoring exams and grading papers.
Colleges have different requirements for students who want to become teaching assistants.
42) Tutor Other Students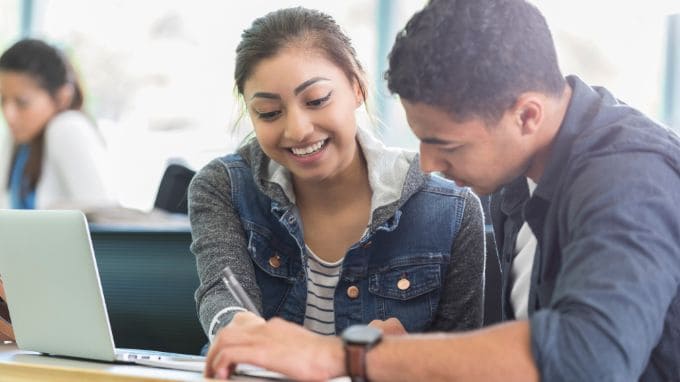 If you're wondering how to make money in college, tutoring other students probably comes to mind. Helping fellow students is a great way to meet new people and earn a decent hourly pay rate.
Assuming you do a good job as a tutor, the word will spread, and you'll manage to book more clients.
43) Work At An On-Campus Bookstore, Library, Or Dining Hall
Another way to earn as a college student is by getting a job at an on-campus ground. Such a job can be at the library or even at the dining hall.
Don't expect to earn a lot – these jobs often pay minimum wage.
44) Become A Campus Tour Guide
How do you feel about showing your college to potential future students?
Put your knowledge to good use and earn extra income by working as a tour guide in your college.
45) Work At The Fitness Or Recreation Center
Generally speaking, most colleges have recreation centers that hire students to join their staff. Are you fond of fitness?
Then, consider getting a job that requires teaching fitness classes, cleaning the equipment, etc.
Off-Campus Jobs For College Students
46) Work In A Restaurant Or A Cafe
Chances are, you don't particularly enjoy the idea of becoming a server at the local coffee shop or restaurant.
However, getting a part-time service position will pay you per hour. And let's not forget the tips!
47) Be A Delivery Driver For A Restaurant
Maybe you don't want to be a server. In that case, you can always become a delivery driver for a restaurant instead of serving in it.
That type of job offers flexible hours, but you'll need to constantly maintain your vehicle so it will stay in perfect condition.
48) Become A Bartender Or Barista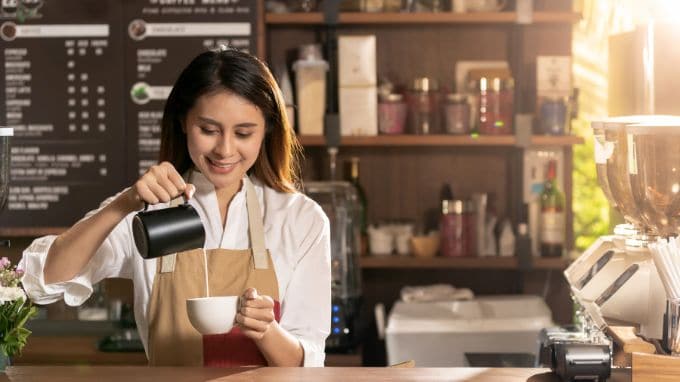 Can you see yourself working behind the bar? Likewise, do you mind sharing your coffee-making skills with others?
Doing such jobs has one disadvantage – you'll probably have to work hours that may interfere with your sleeping or class schedule.
49) Work In Retail
Working in retail may not be the most exciting way to earn extra money.
Still, getting such a job will boost your income and allow you to take advantage of the employee discounts.
50) Clean Houses Or Babysit
Babysitting and cleaning houses are valid options to make money as a college student.
Choose one or do both to get some money in your pocket.
My Closing
Do you have enough answers to the question of how to make money in college?
More importantly, do you plan to take advantage of any of the money-making options you see above?
I hope so:
Always having extra money will make the college experience more fun and will leave you with ever-lasting memories.
What questions do you have on this topic?
I'm here to answer them or offer further clarification if there is something you don't understand.
Related Read: