Get Paid To Click Ads: 20 Legit Ways To Make Money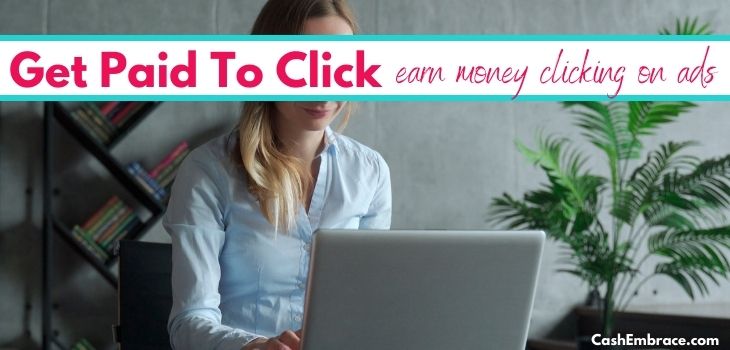 Yes, you can get paid to click ads. And if you weren't aware of that, you must not be familiar with some of the easiest ways to make extra cash.
While clicking on ads will not replace your full-time employment, it's an excellent way to boost your monthly income.
So, if you're ready to look into some extra income ideas, learning more about Paid-To-Click sites is a great way to start.
Devoting a bit of time and effort to PTC websites can go a long way money-wise:
You can get paid to click on unlimited ads – thousands of people are doing it as we speak.
Do you want to be one of them and get paid to click sites?
Then, don't go anywhere because today I'll tell you all about:
What is a PTC (Paid-To-Click) website?
How to click and get paid?
Can you get paid $10 to click ads?
Make money with pay per click – is that real?
Are the pay-per-click websites legit or a scam?
This post may contain affiliate links. You can read my affiliate disclosure.
What Is A Paid-To-Click Site?
Basically, Paid-To-Click is a business model many people use to make money online.
That business model goes like this:
Advertisers are willing to pay as many users as possible to watch their ads. Likewise, the users (you) agree to spend some time watching the ads in order to earn.
The Paid-To-Click sites are the platforms that connect the two interested parties.
In other words, a PTC site is a version of the hugely popular Get-Paid-To websites:
Thousands of people don't hesitate to join them. After all, such websites will allow you to earn for an effort that is next to nothing.
Yeap, it's kind of getting free money when you think about it!
Now, I have to mention that PTC sites receive their payments from advertising networks.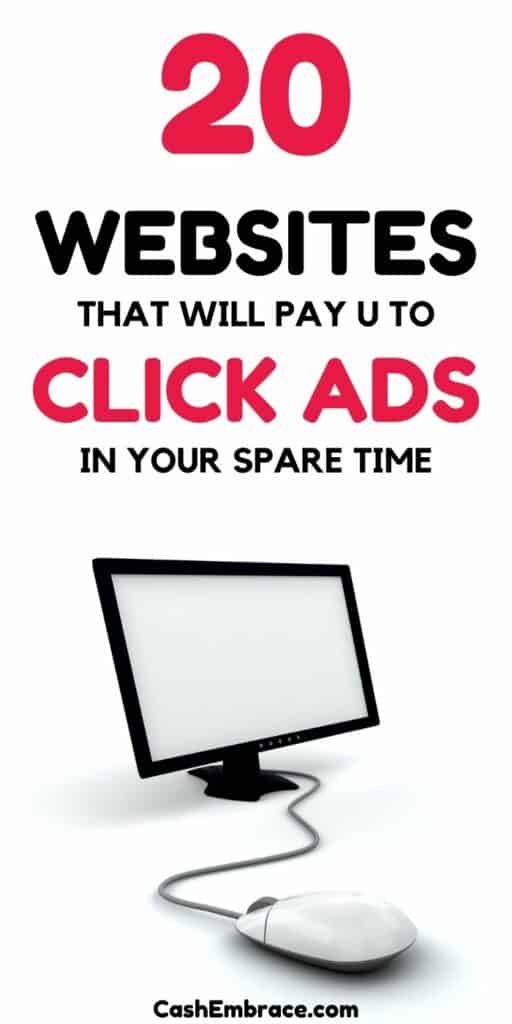 Meaning, you don't have to pay anything to use them – the legitimate ones are free to join.
And my list contains only legit platforms you can join to get paid to click ads.
How Can I Earn Money By Clicking?
Bear with me for a minute longer, would you?
I think making a slight detour to explain what your working process will be like is worth the effort.
To avoid any confusion, have a look at what needs to happen so you would be able to earn from clicks:
Webmasters rent their free space – they allow third parties to display ads on them. Those third parties gladly pay for the opportunity.
Make no mistake, the advertisers pay the webmasters for each click that is a legitimate visit.
It's a business model of revenue sharing in its purest form, in my opinion.
What does this mean for you?
Well, it means that clicking on ads will cut you a piece of that business pie – you'll get paid to click ads without spending tons of time.
More Ideas To Make Money Fast:
How Much Money Can You Make Clicking Ads?
Chances are, you've seen statements such as "get paid $10 to click ads" – these are everywhere online these days.
By all means, they are not lying to you – but there are certain things you need to know about that:
Currently, the most common rate I see is between $0.01 to $0.1 per click.
Do the quick math, and you'll realize how many ads you'll have to click to earn $10 – you won't make ten bucks for clicking on a single ad! As a matter of fact, you won't get paid $1 per click either.
Furthermore, the majority of PTC sites display a limited amount of available ads to click per day. You won't have access to thousands of ads click on all day long!
Then what do we have here? Isn't this a situation where you can't really make money with pay per click?
No, it isn't – you can, and you will earn can for clicking on ads.
But the best way to make a nice extra income is to join multiple PTC sites and work on each daily.
The Best PTC Sites You Can Join To Get Paid To Click Ads
Quite frankly, I won't stretch the topic for much longer before I introduce you to my favorite PTC sites.
Instead, I'll remind you that they're all legit, and you don't have to pay anything to create an account on them.
Most importantly, the PTC sites on my list have a pretty decent pay rate – that's what matters the most, correct?
Here they are:
1) Neobux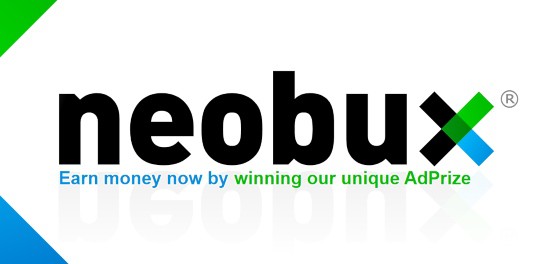 There is a reason I'm starting with Neobux:
It's one of the most popular and well-respected PTC sites online, and it has been that way for ages.
Neobux is one of the oldest get-paid-to sites as well.
At the time of this writing, the platform will pay you around $0.015 per click – you can earn for referring friends too.
Once you hit $2, you can receive your earnings. Payments are happening in a variety of ways (accounts on Skrill and Neteller will serve you nicely).
2) Leadsleap
Believe it or not, Leadsleap exists since 2008.
While you should think of it as mainly an advertising program, the website will allow you to visit other members' websites.
By doing so, you'll earn credits you can redeem into money later.
Why do I think you won't regret joining it?
Because Leadsleap is one of those platforms that will get you more and more credits when you start committing some extra time to it.
3) Scarlet Clicks
To be honest, Scarlet Clicks is the one I enjoy the most from all get paid to click ads sites.
I've been using it since 2018, and I have every intention to keep on using it.
I mean, why wouldn't I?
Scarlet Clicks pays about $0.01 per ad click and has an outstanding referral program:
You'll be able to grab as much as 100% of the earnings of your referral.
At the end of the day, it doesn't get any better than that when dealing with PTC sites!
4) Swagbucks
This one is global – who hasn't heard of Swagbucks at some point in time?
One could argue that it's the industry leader since it offers kind of unique ways to earn to all its members.
Quite frankly, it wouldn't be my top pick – at least, not for this article.
That would be because Swagbucks will pay you up to 30 SB points mostly for reading and clicking on paid emails.
Needless to say, you can redeem those points in cash once you earn enough to meet the threshold.
5) Inbox Dollars
For some strange reason, I'm more fond of Inbox Dollars than Swagbucks.
Wait, the reason is not that strange – Inbox Dollars will let you earn in so many ways. Most of them are definitely worth your while:
Clicking and reading a paid email will reward you with about $0.5.
Sure, it's more time-consuming than clicking on ads. However, we can't ignore the fact that it pays better.
6) ySense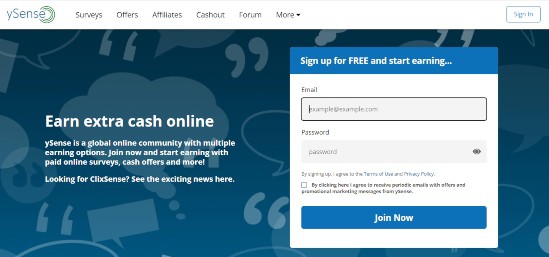 Previously known as ClickSense, ySense is not the type of PTC you should underestimate.
And that would be not just because ySense will let you earn for different activities (completing surveys, watching videos) – to name a few.
No, it's because the platform will make you up to $0.3 for every person you refer to it.
Plus, you'll earn a $2 bonus every time a referral of yours earns $5.
So, if you want to get paid to click ads, ySense has to be high on your list of options!
7) Ojooo
Ojooo is not the most popular entry in this article.
To be fair, it's not the highest-paying one either.
But I think you should still check it out:
I like it a lot because clicking on all available ads takes me less than two minutes most of the time.
Is that a good enough reason to join the website?
I'll let you decide that on your own.
8) Offernation
By all means, Offernation is an enjoyable platform to consider.
You can use it to earn money by taking surveys, completing small tasks, and working with referral programs.
Just signing up will get you $0.25 as a bonus.
The amount of cash you can make depends on the time you're willing to spend on the website.
9) GPT Planet
We can't talk about the possibilities to get paid to click ads without mentioning GPT Planet.
GPT Planet will pay you for completing surveys, filling out online forms, and other activities besides ad clicking.
Expect to earn up to $0.01 per ad click.
Feel free to increase your earnings by taking advantage of the referral program.
10) PrizeRebel
Heads up – PrizeRebel is gaining more and more speed online with every day that goes by.
This website will pay you for doing other jobs than just clicking on ads.
Depending on how much free time you have, your earnings will vary. I don't have to mention that, do I?
Anyhow, you might want to know that you can withdraw your earning via PayPal.
Or you can transform them into iTunes and Amazon gift cards.
11) Bux Inc
Next on my list of opportunities to get paid to click ads is Bux Inc.
Chances are, you're familiar with this online platform – over 100,000 people are active members.
To start earning from ads, you'll need to visit the view ad tab.
Once you do that, you'll gain access to all available ads at the moment.
12) Ayuwage
Ayuwage is a company with a long history – it exists since 2009.
As you can imagine, Ayuwage will allow you to earn the same way most PTC sites do – by completing simple tasks.
Actually, I'll encourage you to visit the official website.
There, you can watch a video guide that will show you all the ways to earn with the website.
13) Get-Paid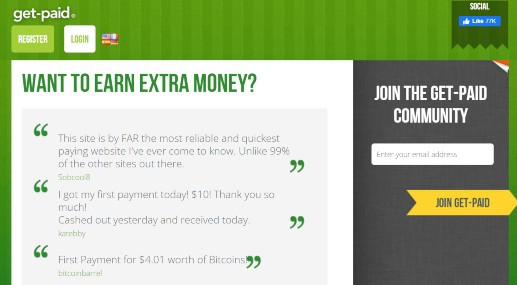 If you think that Ayuwage is an old company, wait until you see how much older Get-Paid is:
It was launched way back in 2005.
Earning on the site happens by participating in surveys, contests, and clicking ads.
You'll need a PayPal account to receive your earnings – expect them in 1-3 days.
14) Fusion Cash
How do you like a $5 bonus just for signing up?
That's what you'll get once you become a member of Fusion Cash.
No worries, the bonus is not the only cash you'll get out of the website:
Downloading apps, completing surveys, and clicking on ads will get you even more money.
Don't forget to take advantage of the referral program too – it will boost your monthly earnings nicely, in my opinion.
15) Aticlix
First thing first, don't think you'll be able to outsmart Aticlix – creating multiple accounts to earn more will not end up well for you.
With that said, the company will pay you $0.04 per ad click and per referral.
By all means, these are good numbers when you're looking for ways to get paid to click ads.
Do you agree?
Click And Get Paid – 5 More Paid To Click Sites You Should Visit Today
To clarify, I'm giving a separate paragraph to the five remaining websites for a simple reason:
I haven't used them personally. Therefore, I can't guarantee how satisfied you'll be if you join and try to earn from them.
Still, I did my research, and I believe these platforms won't disappoint you:
Rotate4all – this is an ad rotator site but with a surf mode as well. That surf mode will let you watch ads until you reach a profit of $0.25 – the daily limit.
PaidVerts – PaidVerts used to be one of the most popular PTC sites. I'm not sure why it's not anymore – you'll earn well on it if you remain active through the day.
Innocurent – there are no unlimited ads here. However, checking the site multiple times a day will display plenty of available ads to click on.
PTC Share – when you join this site, you won't find tons of ads at first. But their number will increase over time if you stay an active member.
AdBTC – watching and clicking on ads will earn you satoshi on AdBTC. You might want to get familiar with them before you join the platform!
My Closing
Well, I think I have nothing more to say about the ways you can use to get paid to click ads.
At least, this is it for now.
But I put a lot of effort into updating my content regularly.
So expect fresh information on this topic sooner rather than later.
In the meantime, drop any questions you may have below, and I'll be glad to answer them.
More Money-Making Ideas From Cash Embrace: