How To Become A Proofreader: Step-By-Step Guide For Beginners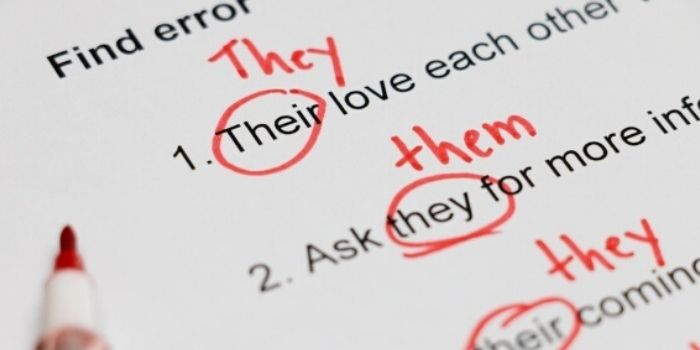 If you want to learn how to become a proofreader, you can do so without going after a degree or a certificate.
If spotting typos come naturally to you, then making money proofreading is something you should consider.
All kinds of businesses constantly hire professional proofreaders because they know how crucial proofreading is:
Presenting an error-free document is one of the ways a company shows its clients that it takes its business seriously.
Just think about it:
Will you invest in a product if its sales presentation has misspellings and grammatical errors?
With that said, becoming a proofreader is possible if you have no prior experience or a Bachelor's Degree in English.
These days, proofreading is one of the best ways to make money online for beginners.
Today, I'll show you how to become an online proofreader and get paid to proofread from home.
This post contains affiliate links – read my affiliate disclaimer.
Recommended Read:
What Is Proofreading? (Meaning And Definition)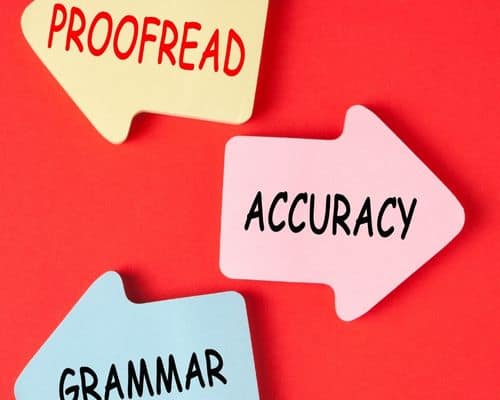 It might be hard to believe, but many people still confuse proofreading with other similar activities, such as editing and copyediting.
While the duties of proofreaders and editors often overlap, the job descriptions of these professionals require completing different tasks.
Proofreading Vs. Editing Vs. Copyediting
Editing: By all means, an editor's job is to plan content, review submissions, make improvements, and assign tasks.
Copyediting: Copyeditors review a writer's work to correct spelling, punctuation, and grammar. In addition, a copyeditor does fact-checking and makes sure the final version doesn't need any more rewrites.
Proofreading: Proofreaders are the last people that touch a work-in-progress document. Their job is to review the document and remove any mistakes the copy editors have missed.
Long story short, a proofreader is a professional who corrects grammar, spelling, and punctuation mistakes before the copy or document goes through publication.
How Much Money Does A Proofreader Make? (Proofreader Salary)
On average, first-time proofreaders earn a bit over $52,000 a year.
However, the top proofreaders with years of experience and expertise make more than $105,000 a year.
Once you learn how to become a proofreader, you can expect an hourly pay rate of at least $22,00.
Feel free to visit the official site of the Bureau Of Labor Statistics for more details about the income you'll earn when you begin to proofread for money.
More High-Paying Careers To Consider:
What Qualifications Do You Need To Become A Proofreader And Get Paid To Proofread?
As I mentioned earlier, you don't need a degree to be a proofreader and make money from proofreading.
Sure, some of the top proofreaders might have a Bachelor's Degree in English or journalism.
But the majority of professional proofreaders working today joined the industry with no experience or background in the field.
More often than not, companies hiring proofreaders will ask them to take a test to prove their proofreading abilities and skills.
Be that as it may, you'll pass such a test with flying colors once you develop the necessary skills to be a proofreader in demand.
Would I Make A Good Proofreader?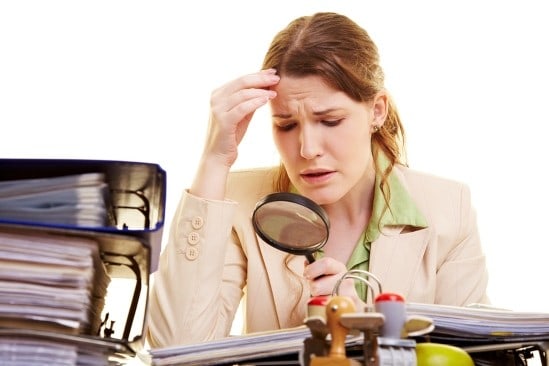 Quite frankly, not everyone should bother to learn how to become a proofreader:
Above all, a proofreading occupation will suit some people better than others.
How can you be sure that becoming a proofreader will be the right career for you?
Well, you can go through the must-have skills all professional proofreaders have in common and make sure you have them too:
Must-Have Skills Proofreaders Need
An Excellent Knowledge Of Written English: We all know there is a difference between spoken and written English. Being able to recognize misspellings, punctuational, and grammar errors is a crucial skill a proofreader needs to have.
Attention To Detail: Proofreaders are individuals with eagle eyes – having an eye for detail is a skill you won't make it without in the proofreading industry.
Time-Managing Skills: Meeting deadlines and following a schedule is something proofreaders have to deal with daily.
Decent Communication Skills: You already know that you'll have to communicate with writers and explain to them how to improve their work as soon as you begin to proofread online for money.
Marketing Skills: You'll need to be able to market yourself as someone who deserves to get paid to proofread online to get your first proofreading job.
Love Of Reading: Let's face it – there is no point in trying to make money proofreading online unless you enjoy reading a lot.
How To Become A Proofreader With No Experience
1) Identify Your Niche
Assuming that you have cultivated the skills necessary to make money proofreading, you're ready to take the first step to being a proofreader.
And that step will be to choose a niche in the proofreading industry.
These days, you have plenty of choices:
Publishing Proofreading: While reading online content is the new normal, traditional publishing houses still operate. They constantly hire proofreaders to work on books and other types of published works.
General Proofreading: As you can guess, general proofreaders work with all kinds of businesses, freelance writers, content creators, and even college students.
Niche-Specific Proofreading: Here, we're talking about proofreading for clients in the medical, technical, and science fields.
It doesn't matter which of these niches you'll choose to work in as a proofreader:
All of them will allow you to make money proofreading from home.
Choosing a niche is a crucial step in your journey of becoming a professional proofreader, so don't even think about skipping it!
2) Improve Your Proofreading Skills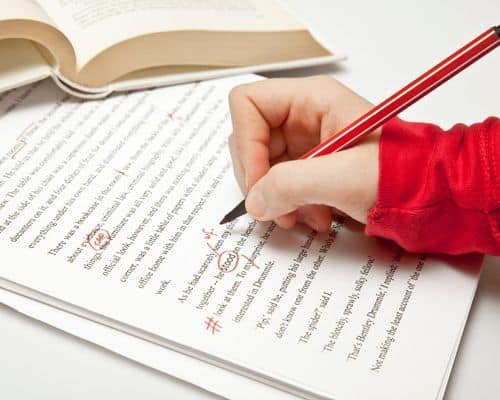 At this point, you already know that proofreaders correct mistakes in written documents. So, they're on a first-name basis with grammar, spelling, and punctuation.
With that said, at what level your current proofreading skills are?
Make no mistake – having a general understanding of grammar will not be enough to make money from proofreading.
If you have doubts about your proofreading abilities, now is the time to work hard on improving them.
Take your time and learn everything there is to know about:
Sentence structure
Common words most people tend to misspell
Formatting (paragraphs, margin spacing, bullet points, page numbers, headers, etc.
Correct using of commas, colons, and semi-colons
Capitalization/hyphenation
Understanding different style guidelines for formatting
Yes – there is more to learning how to become a proofreader than knowing where a comma goes.
Don't rush the stage where improving your proofreading skills takes place – you'll take me for that advice later!
3) Practice Proofreading
Let's assume that your proofreading skills are now on a much higher lever than they used to be.
Do you think you should be looking for the first job that will allow you to make money from proofreading?
If you do, I suggest taking a moment and think about something:
By all means, the English language is constantly changing. As a result, you should be up to date with all recent changes.
How do you do that?
Well, you're probably familiar with the phrase practice makes perfect!
So, read any content as much as you can. While doing so, test your abilities by proofreading in your mind.
Take a mental note of every spelling, grammar, and punctuation mistake you notice.
Pro Tip:
Once you feel like you're ready to make money online proofreading, take a proofreading test – there are tons of these available online.
4) Take A Proofreading Course
Now, what do you have to do if you take a proofreading test and the results are not what you expect them to be?
Generally speaking, proofreading is not one of the easiest fields to conquer. No matter how much you practice and how hard you try, mastering the art of proofreading might not come naturally to you.
Is there a solution if you find yourself in such a situation?
Actually, there is, and that would be taking a professional online proofreading course.
Most people who want to learn how to become a proofreader need guidance and assistance to achieve that goal. Signing up for proofreading training gives them the much-needed confidence to succeed.
After all, finding out how to become an online proofreader is a process that doesn't end with being able to spot errors.
No, starting a profitable proofreading career requires knowing where to find lucrative proofreading jobs, how to market yourself as a proofreader, and much more!
With that said, Proofread Anywhere is the best proofreading course you can sign up for these days.
What Is Proofread Anywhere?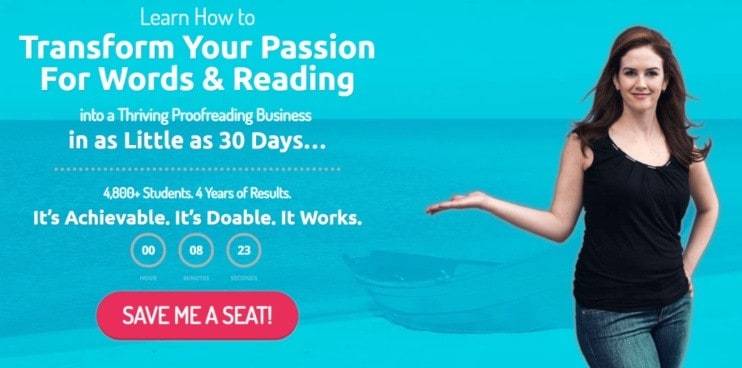 To sum up, Proofread Anywhere by Caitlin Pyle is an online training course that will show you how to become a proofreader and start making money proofreading faster than you can imagine.
Currently, this training platform is the go-to place thousands of people turn to find out how to develop a profitable proofreading business online.
The course goes above and beyond to help you develop and improve the proofreading skills necessary to earn a full-time income as a proofreader.
More importantly, Proofread Anywhere will teach you how to market yourself as a proofreader in demand and where to find the highest-paying proofreading jobs available online.
Proofread Anywhere starts with a free workshop – it's nearly 80 minutes long, and you can sign up for it here.
Once you finish the free workshop, you can decide whether you want to invest in the whole course.
That course contains eight training modules and over 40 lessons.
Each lesson comes with a worksheet and answers key – they'll allow you to learn and practice.
In addition, you'll be able to download 40 essays and test your proofreading skills on them.
Feel free to choose one of the two Proofread Anywhere levels – Ignite Proofreading or Ignite Plus Proofreading. Ignite Plus will give you lifetime access to the course and the chance to go through a hand-graded exam.
As soon as you pass this exam, you'll receive a certificate, access to an exclusive marketing mastermind group of graduates, and a listing on Self-Publishing School's Preferred Outsourcer Rolodex.
Start The FREE Proofreading Workshop Today
5) Find High-Paying Proofreading Jobs And Start Proofreading Online For Money
Those of you who will take my advice and sign up for Proofreading Anywhere will receive tons of information and directions to where the lucrative online proofreading jobs are.
However, I would like to help the other part of my audience who won't have the chance to complete the course.
At this point, you must already know how to become a proofreader and what you need to do to make money as a proofreader from home.
What happens next?
Well, it's time to go after the freelance proofreading jobs available online and score some of them.
Have a look at the most popular platforms that offer proofreading jobs:
Tips And Ideas To Make More Money Once You Become A Proofreader Online
Constantly Market Yourself: Establishing connections and building confidence in your abilities will go a long way when you're developing your proofreading career. Take advantage of Social Media to increase the reach of your proofreading business and attract more clients.
Keep Building Your Resume: Showcasing proofreading projects you have completed and the clients you have worked with is a powerful social proof of your capabilities as a proofreader.
Don't Undercharge For Your Proofreading Services: Most proofreaders choose their own pay rates. While you do so as well, don't take less than what you deserve as a professional proofreader.
How To Become A Proofreader – Frequently Asked Questions
I Want To Be A Proofreader – How Do I Become A Proofreader?
You can become a proofreader by developing an excellent knowledge of grammar, spelling, and punctuation in the written English language.
Next, you'll have to practice your skills, improve them, learn how to market yourself as a proofreader, and look for the best proofreading jobs online.
If you need professional guidance and help to transform yourself into a proofreader, you can sign up for this free proofreading workshop.
How Long Does It Take To Become A Proofreader?
Basically, you can become a proofreader in a matter of weeks if you devote enough time and effort to improving and polishing your proofreading skills.
Having some proofreading abilities already and going through professional proofreading training will help you find a proofreading job faster.
Can You Make Money Proofreading?
Yes, you can make money proofreading online – thousands of people earn their living by proofreading written documents from home.
On average, proofreaders make around $55,000 a year.
How To Get Started As A Proofreader?
Fall in love with reading
Practice spotting errors while you read
Improve your proofreading skills
Go through a proofreading course (if you need extra help)
Learn how to market yourself as a proofreader
Choose your pay rate
Find high-paying proofreading jobs
My Closing
Well, that's all you need to know to learn how to become a proofreader and make money proofreading online.
Quite frankly, proofreading is an excellent choice of career if you enjoy correcting mistakes and adore reading.
What questions do you have on this topic?
Write them down in the comments section, and I'll answer them as soon as I can.
More Money-Making Opportunities You Might Like: