How To Become A Proofreader: Make $40K/Year Doing Proofreading Jobs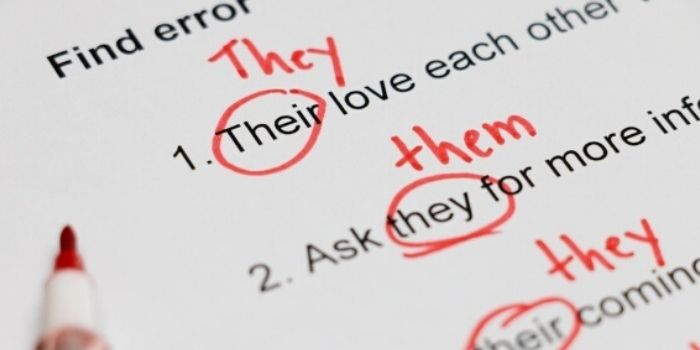 So, you want to find out how to become a proofreader and that can only mean one thing:
You're ready for a super cool, kick-ass online job that pays really well.
The kind of job that you'll be able to do whenever you feel like working without even leaving your home.
It sounds like a dream job, doesn't it?
Well, actually it is. And today I'll share with you how to get it!
This post may contain affiliate links, here is my disclosure.
What Is A Proofreader?
First thing first, before we open the conversation about how to become a proofreader, let me explain what proofreading is.
Believe it or not, every second person confuses proofreading with editing.
In a way, it's understandable – both of those jobs are improving written content.
However, editing work happens before the proofreading one. What an editor does is making sure that the copy is in its best shape and form possible.
For instance, an editor will delete paragraphs of content, change their positions within the copy, restructure it, etc.
On another hand, the proofreader comes into the writing picture once the major stuff is done.
Meaning, he/she will take care of the punctuation errors, grammar, and spelling.
To sum up, what a proofreader does is adding the final touch that will transform the last draft into a polished and flawless copy.
Is There A Huge Demand For Proofreaders?
Well, I'll just give you the numbers so you'll be able to answer this question for yourself:
According to Forbes, Google is processing more than 40,000 searches every second.
Not to bore you with too much math, but that means that Internet users are performing 3.5 billion searches per day.
Now, all of those searches are leading to some form of content – blog posts, magazines, ads, newspapers, etc.
That is an awful a lot of copy that has been uploaded online, there is no doubt about it.
So, all of this content must have gone through a proofreading process before publishing.
With all of that being said, you can imagine how much work there is for proofreaders nowadays.
Again, numbers don't lie, and we're talking about billions of copies here!
By the way, Google is not the online search engine people are using on a daily basis.
When you add Bing and Yahoo to the picture…
Long story short, it's safe to say that a proofreader will never be out of work or a source of income for that matter.
Can Anyone Be A Proofreader?
Alright, I'll tell you all about how to become a proofreader in just a minute.
Before we go there, though, let's make clear who is a proofreading job most suitable for.
Basically, this kind of an online job is not for anyone, I think that most of you probably have already figured this out.
Quite frankly, I'm pretty sure that each and everyone of you can learn the necessary grammar rules, correct?
But does this mean that you'll be good at proofreading? More importantly, you'll enjoy the be a proofreader for a living?
No, it doesn't!
As a result, you should jump into the proofreading business if you:
Pay Attention To Details – that's the number 1 quality that will turn you into a successful proofreader. If spotting errors when you read comes naturally to you, you'll be excellent in this job.
Are Willing To Do Research – when you're a proofreader, you'll most likely have to work on topics you're not that familiar with. Therefore, you'll need to do a bit of research on what a particular word means or how to spell it correctly.
Have Decent Time Management Skills – you shouldn't be surprised that completing a proofreading job comes with a deadline.
More Online Jobs You May Like:
Do You Need A Degree To Be A Proofreader?
While talking about proofreading, too many people are fast to believe that they need an English Degree just to be considered for such a position.
Above all, some of the companies you'll interact with on your proofreading journey may require a degree.
However, most of them are not going to!
Because more often than not, as long as you can pass the proofreading test, you'll be on your way to get paid as a proofreader.
Now, that doesn't mean that your natural talent to spot typos is enough to make you in-demand professional.
Then, what you'll have to do to get qualified and to develop the necessary skills?
Actually, that's simple – you'll go through a proofreading training!
How To Become A Proofreader – The Only Proofreading Training You'll Ever Need
For starters, if this is not the first time you're thinking about doing proofreading jobs, you've probably done some research.
While doing so, how many times did you come across Proofread Anywhere?
If I have to guess, reading about this online course wasn't an isolated incident, right?
Well, it can not be considering this is the top and most recommended proofreading training currently available.
And there are plenty of reasons for that, let's explore them one by one!
What Is Proofread Anywhere?
To sum up, Proofread Anywhere is a professional online course that will teach you all there is to know about becoming a well-paid proofreader.
Nowadays, it's the go-to place where ordinary people turn to start a lucrative proofreading career online.
Make no mistake, this training won't just show you how to find errors or where commas should be placed.
On the contrary, Proofread Anywhere goes above and beyond to train you, giving you the proofreading skills, knowledge, and experience you'll need.
In my opinion, what makes the course stand out is that besides the core proofreading skills, it will also teach you how to build and market a successful proofreading business on your own.
What Does The Course Include?
First and foremost, you can get familiar with everything the course has to offer is a way you'll really appreciate:
Right now, you'll be able to secure access to the training workshop completely for FREE.
This workshop is 76-minutes long and you can save a spot here.
Once you're done with the workshop, my advice will be to get serious about the main course.
The main course includes 8 modules that will walk you through +40 lessons.
Each of those lessons comes with a worksheet and answer key. Meaning, you'll be instantly able to practice everything you've just learned.
Plus, there are at least 40 essays you can download to test your newly-developed proofreading skills.
Now, Proofread Anywhere is available at 2 levels – Ignite ($497) and Ignite Plus ($597).
Going with Ignite will allow you to have lifetime access to the course.
However, if you choose Ignite Plus, you won't just get lifetime access, but also the opportunity to go through a hand-graded exam.
Once you pass it, you'll be rewarded with a certificate, access to an exclusive marketing mastermind group of graduates, and a listing on Self-Publishing School's Preferred Outsourcer Rolodex.
Who Is The Creator Of Proofread Anywhere?
Well, the person who can answer all of your questions about how to become a proofreader – Caitlin Pyle.
That being said, there is one fact that no one can deny about here:
Caitlin knows the proofreading online business and she knows it well!
Since this screenshot does the talking much better than I do, you don't really need any more explanation about who this lady is, do you?
But here is an interesting fact in case that you do:
She managed to earn nearly $45,000 doing proofreading work just part-time while she was doing her studies abroad.
If that doesn't impress you, I don't know what will, lol!
How Much Can You Earn As A Proofreader?
Ah, the money question…
It's time that we talk about expected earnings, isn't it?
OK, now that you know how to become a proofreader, let's see how much you'll be able to make as one.
Generally, it depends. And I know that you need a better answer than that!
The thing is, it really does depend on one single factor and that factor is you.
Just like any other online job, the amount of money you'll earn is closely connected to how much effort you'll be willing to put in.
For instance, how many hours you're ready to devote to your proofreading training and to improve your skills?
Furthermore, how committed you are to marketing yourself as a serious proofreader?
I believe that you're getting the idea – the more you work on your proofreading abilities, the more money you'll see in your bank account.
But if you still need specific numbers, a well-trained proofreader will make around $4,000/month.
In other words, you can expect more than $40,000/year.
Start The FREE Proofreading Workshop Today
My Closing
To be honest, this entire conversation about starting a proofreading business from scratch and the money it will deliver makes me want to become a proofreader myself!
Why wouldn't I feel that way – it's a cool job I can do from my home and it pays really well.
Still, I would like to know what you think about it?
Do you see yourself becoming a proofreader for a living? How does the whole idea sound to you?
Please, let me know in the comments section so we can talk about it!