Best Online Test Scoring Jobs You Can Do In Your Spare Time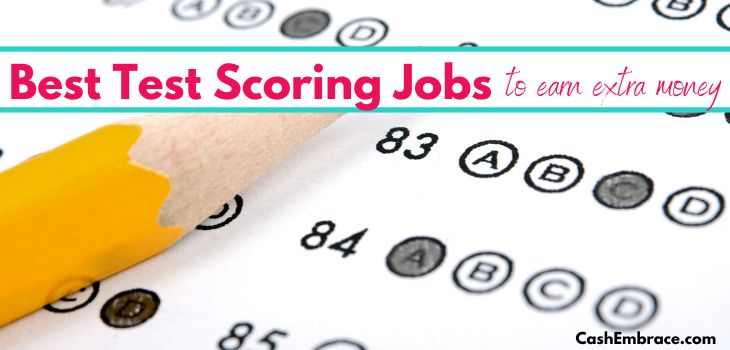 Online test scoring jobs are not the highest-paying jobs you can get at home. Be that as it may, getting a test scorer position is still worth the effort:
A grading remote job offers flexible working hours, and it's a side hustle you can do in your spare time. Moreover, many test-scoring gigs take around half an hour to complete.
Not all grading jobs require a Bachelor's Degree – you can find a test-scoring position without higher education. However, a test-scoring job is usually seasonal employment, so don't rely on it to deliver a permanent full-time income.
If you want to make money from home as a remote grader, check 15 of the best companies offering test-scoring jobs.
Recommended Read:
What Is Online Test Scoring?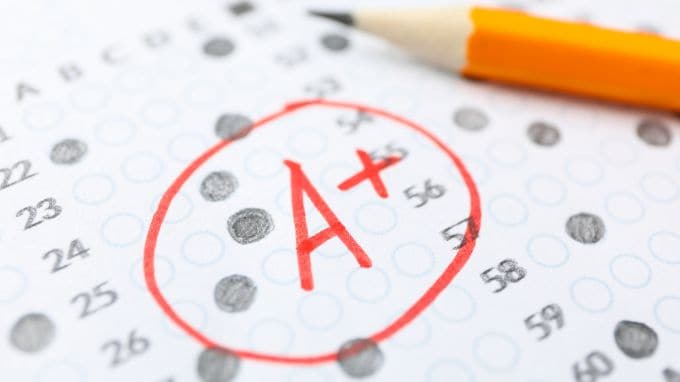 Generally speaking, online test scoring is a work-at-home job where you can make money by grading tests. Many companies hire test scorers to work on-site. However, you can get paid to grade tests remotely.
Currently, test-scoring jobs might appear under different names, such as online grading jobs or online marking jobs. Don't let that confuse you – the job description is the same.
Test scoring is a non-phone remote job. Subsequently, scoring tests will suit stay-at-home moms and busy housewives.
What Does An Online Test Scorer Do?
Online test graders score tests, essays, and other school papers. More often than not, the tests you'll grade are from high school or college students.
Sometimes, test graders might have to score job application tests from individuals seeking employment. Whether you'll need to do that depends on the company that hires you.
Considering online graders submit the tests they score electronically, they don't have to deal with physical paperwork.
Once you become a remote test scorer, your work responsibilities will mainly be grading papers online and proofreading essays.
Related Read:
Test Scoring Jobs From Home Requirements And Necessary Equipment
Remote Test Scorere Necessary Equipment:
A place to work at home
Laptop/computer with internet access
Headphone (some tests may require assessment through audio)
Skills Necessary To Become A Well-Paid And In-Demand Online Test Scorer:
Attention to detail
Ability to meet deadlines
At least basic computer skills
Great organizational skills
Discipline, self-motivation, and hard-working
Unbiased approach to the job
Grading Jobs Eligibility:
High-school diploma (some companies might require a Bachelor's Degree in any field)
Free time to complete the necessary training (many employers hiring remote test scorers provide free training)
Availability: some remote grading jobs require a minimum amount of work weekly
Previous experience as a test grader is not mandatory to secure a job
Online Test Scorer Salary
Remote test scorers earn between $12-$20 an hour. Of course, the test scoring pay rate depends on the company you work for and the projects you accept to grade.
So, if you book a test-scoring gig that requires grading papers for professionals, you'll earn more money for your scoring services.
Other Well-Paying Online Jobs You Might Like:
Online Test Scoring Jobs
1) ETS (Educational Testing Services)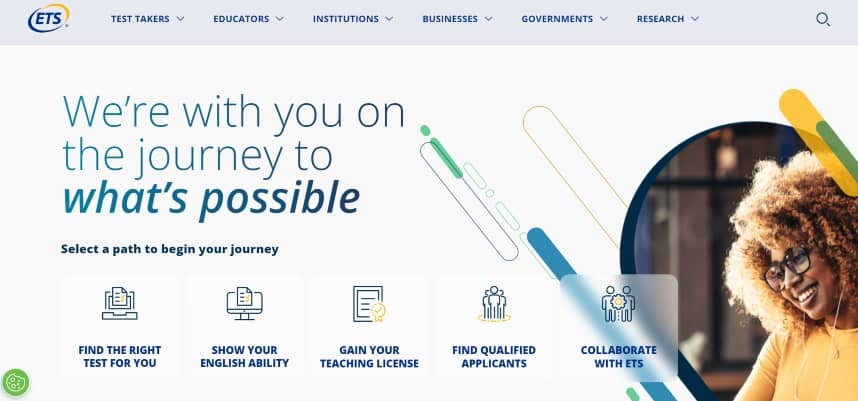 ETS is one of the most popular platforms offering online test scoring jobs. It hires online scorers to grade tests, such as Praxis, SAT, and ACT.
Graders who decide to join ETS will rely on a scoring system to help them grade the tests accurately. At the time of writing, ETS provides training and certification to beginner test scorers. Another advantage of ETC is that each grader works with a team leader that offers feedback and support.
You won't be able to secure a test-scoring job until you pass an exam at the end of your training. A Bachelor's/Master's Degree and knowledge of a second language are requirements to work for ETS (requirements may vary from test to test).
Expect a pay rate between $10-$20 an hour. Unfortunately, ETS accepts only test scorers that are US citizens.
2) Pearson Test Scoring Jobs
Pearson is a well-known name in the educational field – the company offers many educational programs and testing services in the USA.
While Pearson mostly has part-time test-scoring jobs, sometimes graders can secure full-time testing positions. Feel free to grade from home and pick your working schedule as a Pearson test scorer.
Again, you have to live in the USA to become a test scorer for Pearson. In addition, the company hires graders with at least a Bachelor's Degree.
At Pearson, you'll grade the essay parts of the College Boards SAT exams. You'll earn $10 an hour for your scoring services, plus bonuses.
3) ACT Online Scoring
As the name suggests, a test-scoring job at ACT requires grading the written portion of an ACT. ACT prefers test scorers that can deliver accurate and consistent grading services.
Not everyone will be able to get a grading position at ACT – the company has many requirements for its graders. Such requirements are USA citizenship, a Bachelor's Degree, and previous teaching experience.
Graders working for ACT earn $12 an hour, but you can make more than that – it all depends on your scoring performance.
4) Literably

Literably is probably the most unique of all companies offering online scoring jobs on this list – graders working at Literably have to listen to audio files of students reading.
While you listen to the files, you'll type the errors you hear. On that note, Literably provides remote scoring jobs that require grading, transcribing, and editing.
Payments are available via PayPal – scorers must be at least 18 years old and live in the USA. According to scorers working for Literably, the pay rate is between $10-$20 an hour.
It's worth mentioning that Literably will hire you even if you don't have a degree, previous experience, or any special skills.
5) Measurement Inc
Measurement is open to remote test scorers living in the USA who want to get paid to grade papers online.
Scoring positions at Measurement require reading and grading essays, academic works, and other exams. A Bachelor's Degree is a must if you want to work for the company.
Unfortunately, Measurement doesn't offer permanent test-scoring positions – you can earn on the platform for a couple of months each year.
6) SAT Online Scoring
Working as an SAT online scorer means you'll grade the written portions of SAT exams. That is not a seasonal job – students take SATs throughout the whole year.
SAT won't hire you unless you agree to work at least 20 hours a week. Prepare to grade papers on some weekends – working at night might be necessary too.
On the bright side, SAT provides in-depth training to bring your scoring abilities to a new level. You'll have to pass a test before you secure a test-scoring gig at SAT.
7) Write Score Jobs
Graders with no less than two years of test-scoring experience can get a remote job at Write Score. Write Score mainly assist elementary, middle, and high school students with exam assignments.
Getting a test-scoring position at Write Score is not that simple – applicants must complete orientation and pass the qualifying levels before they can begin grading papers. Analyzing student papers to learn the scoring system and getting feedback from instructors are part of the hiring process.
Workers at Write Score earn around $15 an hour – you can browse through the available test-scoring job openings at CareerBuilder.
8) Questar Assessment

Questar is an educational platform that assesses students in K-8. The company offers temporary test-scoring jobs during the busiest months of the year.
Top test scorers earn well at Questar. With that said, your first grading jobs at the platform will bring you between $12-$15 an hour.
Occasionally, a bonus payment of $250 is available per specific project completion.
9) Brainfuse
Brainfuse hires tutors to teach different subjects. One of the positions you can get on the platform is a grading papers job.
Prepare to spend time reading essays and providing feedback to students about improving their work. Your feedback must cover sentence construction, formatting, wording, punctuation, etc.
Graders usually work on papers that take around half an hour to grade. The job will pay you around $12 an hour.
10) Study Point
Study Point is looking for graders to help students with SATs and ACTs. Currently, Study Point offers part-time positions to people who will assist learners with test preparation, practice tests, and grading papers.
Scorers can pick their working hours. They'll receive instructional materials to help them through the grading process.
Other Places That Offer Online Test Scoring Jobs
11) Creative English Solutions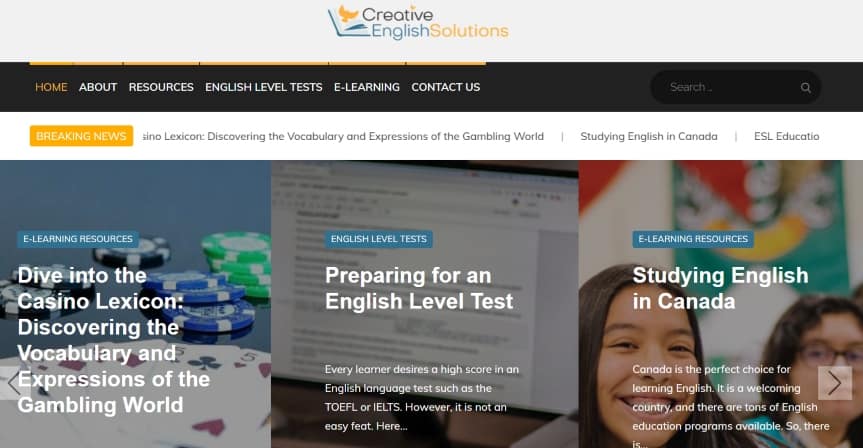 Creative English Solutions offer test development assistance to English language students. Those of you with a degree and English as a native language can become remote test scorers for the company.
Generally, scorers work on written parts of tests and grade the grammar, spelling, and punctuation abilities of the learners. You'll need to work at least ten hours a week if you want to keep your test-scoring job with Creative English Solutions.
12) AIM4A
Aim4a is a company that mostly offers tutoring services for K-12 students. Tutors may apply for a job that requires working with learners in groups or individually.
If you decide to test score for Aim4a, you'll assist students while they prepare for TOEFL, ACT, SAT, etc. Scorers earn around $10-$15 an hour – bilingual tutors can earn more than that.
13) KAPLAN
Kaplan is one of the most popular companies offering online test scoring jobs worldwide. Test scorers working for Kaplan must prepare students for standard testing and score their prep tests.
Passing a scoring test is necessary if you want to join Kaplan. Also, the company requires testers to commit to the job for at least half a year.
More often than not, Kaplan expects test scorers to work at night, so you can think of your Kaplan gig as a part-time night job.
14) Upwork
Next on my list of platforms that offer online test scoring jobs is Upwork. Upwork is a global marketplace for freelancers looking for high-paying online jobs.
Some of the online gigs you can secure on Upwork are in the transcription, voice-over, writing, chatting, or data entry field. Using Upwork is simple – you find jobs you want to do and bid on them.
While Upwork doesn't offer hundreds of test scoring jobs, you can find paper grading opportunities if you research queries like test scorer or essay scorer.
15) Premier Assessment Services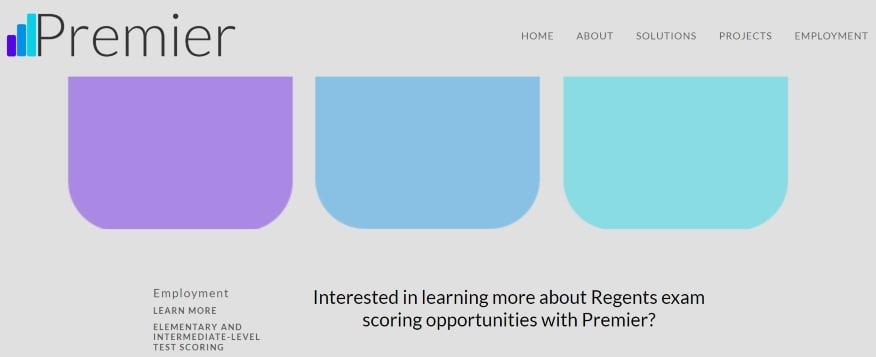 Premier Assessment Services (PAS) pays $20 an hour to its test scorers and graders. People working for the company must have teaching credentials.
A Bachelor's Degree is also a must if you want to work with PAS. Chances are, your grading services will be necessary in the evenings and on the weekends.
My Closing
These are all online test scoring jobs I have for you today – I'll probably add more companies that offer testing positions later.
Until that happens, shall we discuss the entries you see above?
Which company offering a remote scoring job seems like the perfect fit for you?
Do you have any questions on today's topic?
Use the comments section below to connect with me and ask me anything you want about the best remote test-scoring jobs.
Other Money-Making Ideas From Cash Embrace You Might Like: