How To Make Money With Pinterest Without a Blog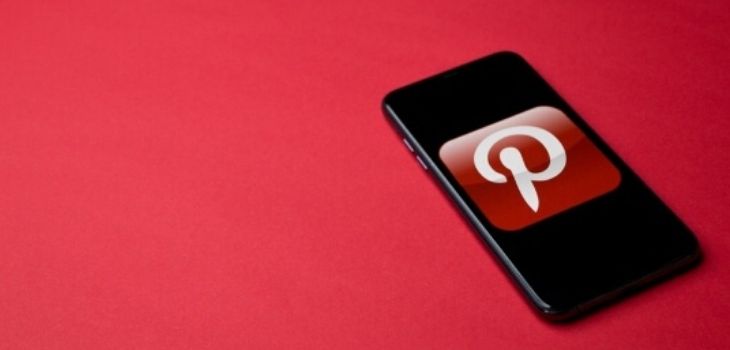 It's not a secret that you can make money with Pinterest without a blog.
But if you don't know how to do that yet, your timing is perfect – that's what we'll be talking about today.
Probably you find it hard to believe that it's possible to earn on the platform if you don't own a website.
Well, it's not only possible – it's a real money-making opportunity thousands of people are taking advantage of on a daily basis.
If you want to become one of those people, don't go anywhere in the next 10 minutes.
I'll show you how to make money on Pinterest with affiliate links and how to do affiliate marketing on Pinterest without a website.
This post may contain affiliate links, you can visit my disclosure.
Why You Should Use Pinterest To Make Money Online
Considering you're reading an article that is all about how to make money with Pinterest without a blog, it's fair to assume that you're not that familiar with the platform yet.
Or maybe you've been using it as a reader, looking into DIY projects or tasty recipes for dinner meals to surprise your family?
Whatever the case is, you're still oblivious to the enormous marketing power of Pinterest and the huge earning possibilities the platform provides to its users.
So, let's discuss that for a minute, shall we?
More specifically, I would like to address why you should use Pinterest to earn online instead of Instagram, Twitter, or Facebook for example.
First and foremost, Pinterest may look like the above mentioned Social Media platforms, but it really isn't.
Mostly because Pinterest is not a Social Media platform.
No, it's a visual search engine with an algorithm that works similarly to Google.
Before this thought overwhelms you, let me cut the confusion short:
Actually, the fact that Pinterest is a search engine is the best thing ever for anyone who would like to make money on the platform.
Because once you learn how to get its algorithm on your side, you'll be able to reach a huge audience and monetize pretty much any affiliate offer you can think of.
Yeah, the money is coming – you don't have to take my word for it, just look at the statistics!
Recommended: The Best Way To Make Money Online Nowadays
Pinterest Statistics You Should Know About
Quite frankly, you're probably impatient to get to the part that explains how to make money with Pinterest without a blog.
Before we get to that, I would like to show you why using Pinterest to earn online is so worth it for a quick second.
Basically, here is why Pinterest is a golden ticket just waiting to be cashed in:
As of the time of writing this post, Pinterest has 320 million monthly active users – that's big enough audience of potential customers, isn't it?
Most of those users are female – and that matters because the ladies are using the platform to plan lifestyle events and to help them make purchasing decisions.
More than half of the monthly searches are performed for product discovery – meaning, nearly 60% of the users are actively researching products to buy.
Almost 50% of the people on Pinterest have made a purchase at some point in time – it doesn't get any better than that, does it?
With that being said, I think it's clear why you should be using Pinterest to earn an income online.
So, let's see how you can start doing that today!
Related:7 Pinterest Myths Too Many People Still Believe In
How To Make Money With Pinterest Without A Blog – The Process Explained
Before I show you the steps you'll need to take to earn on the platform, let's clear up one of the biggest misconceptions about it.
Contrary to the popular belief, you won't be getting paid to pin from Pinterest itself.
Chances are, you've seen tons of articles that are titled "How I Make A Lot Of Money Pinning On Pinterest" or something similar to that.
If you're a beginner, it's easy to take that title literally and to come to a wrong conclusion.
By all means, there is no such thing as getting paid from Pinterest for pinning content on the platform.
Instead, the way to make money with Pinterest without a blog is by using the affiliate marketing business model.
Meaning, you'll be using Pinterest to drive traffic to your affiliate offers and you'll be earning commissions when people buy through your affiliate links.
Let's see how you can start doing that:
1) Set Up Your Pinterest Account
First thing first, what if you already have a personal account that you've been using up until now?
Should you work with that account or start a brand new one?
Basically, the right choice here is to create a new account.
On one hand, the reason why is because you've probably pinned a lot of stuff that is irrelevant to everything you'll be doing from now on.
And on another, your new goal is to use Pinterest to make money and not just as a place to develop further your hobbies.
So, head over to Pinterest and fill in the information required to grab a new business account.
While you're doing that, here are a couple of useful tips to keep in mind:
It's recommended to start your new account manually – do not click on "Continue With Facebook" or "Continue With Google" options.
Choose wisely your topics – when you're creating an account, Pinterest will ask you to pick at least 5 topics you're interested in.  Avoid going for inspiration quotes, puppies, or funny pictures.  Again, you want to make money, so choose topics that are related to the products you'll be promoting.
Keep it down to a single niche – let's use health and wellness as an example of a niche you'll be focusing on. Likewise, you should pick topics like healthy living, healthy recipes, etc.
2) Optimize Your Account Using Pinterest SEO
As I've mentioned earlier, Pinterest is a search engine.
What this means is that there is an algorithm that decides how to rank the content being uploaded on the platform.
Therefore, if you want your content to rank higher than the rest, you'll have to learn how to use Pinterest SEO to the best of your advantage.
Starting with adding relevant keywords to your brand new account.
Where you should be placing those keywords?
Name – you don't have a lot of room, so add the most important ones.
Description – you have a bit more space here, so use to its very end.
Related: Pinterest Tips And Tricks That Will Increase Your Presence
3) Create Relevant Pinterest Boards
Since we're using "health and wellness" as an example, let's see how you should name your Pinterest boards.
Just type the words in the search bar and have a look at the suggested related searches:
​
Personally, I think that "health and wellness activities" and "health and wellness business" are terrific choices for the names of your boards.
OK, let's say that you've created 5 boards, gave them well-optimized names, and added keywords to their description.
Now what?
Well, the best course of action is to pin third-parties pins to these boards before you pin any content of your own.
If you choose from the top results and pin those pins to their relevant board, you'll let Pinterest know what your boards are really about.
In my opinion, you should build your boards with at least 15-20 relevant third-parties pins before you pin of yours.
Pro tip: research the bigger and well-established pinners who pin similar content to the affiliate offers you're planning to promote.  Have a look at their boards – how are they titled, what type of pins are they pinning, etc.
4) Join Affiliate Programs
First of all, there is no need to research topics like how to make money with Pinterest and Clickbank or how to make money on Pinterest with Amazon.
You have a much bigger choice than those two where affiliate networks are being concerned.  Especially Amazon – more on this a bit later.
It doesn't really matter what niche you've chosen to work in:
The following networks will allow you to promote pretty much any product you can think of:
Of course, there are many others you can join to find relevant products to work with.
Related Read:
5) Design Your First Affiliate Pin
Considering the main focus of this article is how to make money with Pinterest without a blog, I won't go into too many details about the design of your pins.
Currently, there are so many tutorials you can watch online that will show you the process step-by-step.
Still, these are the most important tips to keep in mind when you're creating your pins:
The recommended size is 600:900 pixels – but you can try other dimensions and see what will work best for you.
Use easy to read fonts – a lot of the script fonts should be avoided since they're hard to read.
Invest in stock photography if you can afford it – the free images are pretty much over-used at this point.
If you ask me, Canva is a great tool that will allow you to design images for free.
It's what I'm personally using to create all of my pins.
6) Upload Your Affiliate Pin To Pinterest
Finally, you're one step away from being able to make money on Pinterest without a blog.
With that being said, here is what you should pay attention too before you post your first affiliate pin:
Write well-researched and keyworded title and description – that will boost the organic reach of your pin and will help Pinterest to display it to the right audience.
Disclose the nature of your pin – since that's an affiliate pin, you must add #affiliatepin or #affpin at the end of your description.
Don't use any link-shortening or cloaking tool – tools like Thirsty Affiliates that marketers usually rely on to cloak their affiliate links are not allowed on the platform.
Amazon affiliate links are not allowed on Pinterest – unfortunately, you can't insert those into your affiliate pins.
In addition, don't go overboard with the number of affiliate pins you're posting on the platform daily.
Generally, 3-5 affiliate pins per day are what you should stick to – you don't want to look like you're spamming, right?
7) Get Tailwind
For those of you who don't know:
Tailwind is a scheduler you can use to automate your pinning sessions.
Actually, Tailwind is so much more than that:
Firstly, it's the only tool that is officially partnered with Pinterest – so using it is totally safe for your account.
Secondly, it offers tons of features that will help you make the best of your work on Pinterest.
For instance, it will show you how well each of your boards/pins is performing, what's the best time to pin depending on your time zone, when your audience is the most active on the platform, etc.
Lastly, it offers a free trial – you can test Tailwind and see for yourself what the tool is capable of.
Most importantly, it will save you a lot of time – time that could be better spend on a different aspect of your online business.
My Closing
Alright, this is it about how to make money with Pinterest without a blog.
Before a leave you, here is a thought:
If you're wondering how to make money on Pinterest with a blog, the steps are almost the same.
Of course, you'll need to start a blog first and then go through the rest!
Now, do you have any questions about this topic?  Or is there anything you would like to share?
In case you do, the comments section is right below!