50 Best Things To Sell To Make Money Easily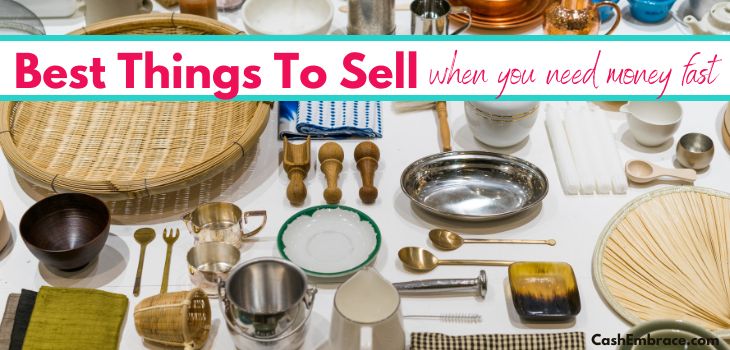 If you're looking for the best things to sell to make money, this article will give you plenty of ideas.
Everyone faces situations sometimes when they can use some extra money as soon as possible.
Whether unexpected bills appear or your dream vacation is coming up, finding urgent cash is something we all have to deal with from time to time.
While you can always start a side hustle, that potential source of income will need a considerable time to deliver. Selling things you no longer use is the better and faster solution to your money troubles.
Today, I'll show you many things you can sell to earn some cash fast. Most of them are already in your home, and others you can find elsewhere.
This post contains affiliate links – find and read my affiliate disclosure here.
Recommended Ideas To Earn Money Fast:
Things To Sell To Make Money From Home
1) Old Clothes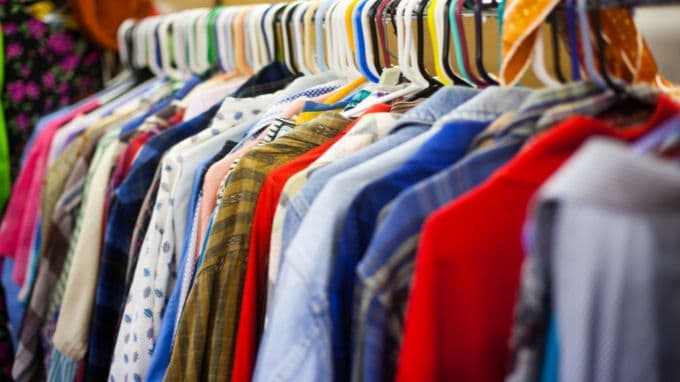 In my mind, there is no doubt that your old clothes must be at the top of the list of things to sell to make money:
I remember reading somewhere that if you haven't worn a piece of clothing for over a year, you'll probably never wear it again. Why not sell such clothes to get some extra money fast?
Platforms like Tradesy and Poshmark will allow you to sell clothes in good condition. Of course, you'll have to take photos of your items, create listings, and answer questions from potential customers.
If you don't want to do any of that, I suggest offering your old clothes for sale via thredUp. To clarify, thredUp is a company that will send you a kit where you'll place all the clothing items you wish to sell, send them back to the platform, and get paid immediately after accepting thredUp's offer.
2) Your Wedding Dress
Technically, your wedding dress is a piece of clothing. But since your wedding gown is probably the most special wear you own, I think the least I can do is to give it its own paragraph.
Chances are, parting ways with your wedding dress is the last thing you want to do. That dress holds a special place in your heart and reminds you of one of your happiest days.
Still, you probably have hundreds of photographs of your wedding day you can look at every time you want. So, there is no need to keep the wedding dress itself, especially considering the fast income that dress can bring you.
These days, most future brides think rather practically about the dress they'll wear on the big day. Subsequently, they prefer to get a used wedding dress than spend a fortune on a new one they will wear for only a couple of hours.
Assuming you're ready to part ways with your wedding dress, try selling it on Once Wed or Nearly Newlywed.
3) Trainers/Sneakers
How many pairs of sneakers do you own? More importantly, do you constantly wear each pair of trainers you got or some of them are already collecting dust?
By all means, sneakers are some of the best things to sell to make money due to the opportunity to sell them for a higher price than the one you paid in the first place.
There are many places to sell sneakers and trainers in excellent condition.
Try exchanging your sneakers for money on platforms like StockX, GOAT, and eBay.
4) Kids' Toys
Next on my list of pre-owned things to sell to make money are kids' toys.
The toys your kids no longer play with are probably just taking up a space in a closet. Isn't it better to declutter your home, let someone else's child enjoy these toys, and make some extra money in the process?
It may come as a surprise how fast children's toys in good condition sell these days.
Once you're ready to sell your kids' toys, I suggest listing them on the Facebook Marketplace or even on Craigslist.
5) Lego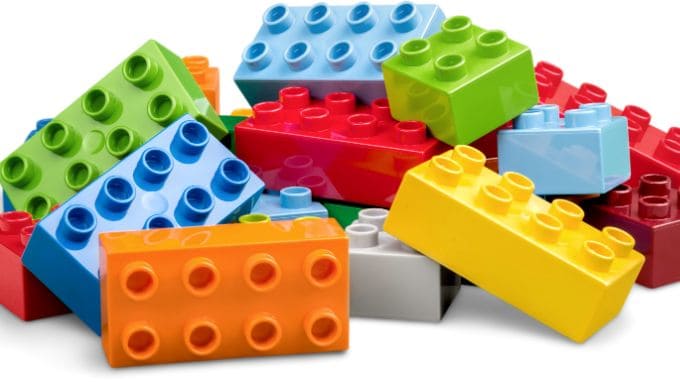 Quite frankly, many of you might wonder why I give a whole paragraph to Lego when that item can easily fit other categories on my list.
Well, Lego is not just an ordinary item you can list for sale – it has its own whole market online. Prepare to be speechless once you learn the number of money people are ready to pay for Lego:
According to statistics, Lego has been one of the top popular items you can sell for many years. And that explains why Lego sets can go for hundreds and even thousands of dollars on the market.
Some of the best-selling Lego sets are from well-known franchises like the Marvel Universe, Star Wars, and Harry Potter.
Feel free to list your Lego sets for sale on eBay, BrickLink, or Facebook Lego Groups.
6) Kids' Clothes
I don't have to be the one to tell you how fast kids are growing up. Likewise, the clothes that used to fit them yesterday are useless today.
What are your plans about the clothing items your children no longer wear? Will you keep or sell them so other kids can continue using them?
Choosing option two is the sensible thing to do when there are bills to pay or other unexpected expenses to cover.
Before you start listing your kids' clothes for sale, do research and keep a couple of factors in mind.
For example, popular kid clothing brands provide the best resale prices. Also, selling kids' clothes in bundles will bring you more money than doing it individually.
7) Baby Items
We all know that certain baby items are useful for only a couple of years. Once your baby grows up, you'll find yourself stuck with plenty of stuff you don't need.
Items like car seats, strollers, high chairs, and cot beds quickly become redundant as your child grows out of fitting in them. How do you feel about selling them so other parents can get all the necessary baby stuff and send money into your pocket?
Considering the baby items market is through the roof these days, I suggest asking a good price for the baby stuff you plan to sell.
Offer the baby items you no longer need for sale on thredUp, Craigslist, Mercari, or Kidizen.
8) Handbags
Ladies, seeing handbags on the list of things to sell to make money is probably breaking your heart – it's breaking mine too!
However, if I need a decent amount of money urgently, I would sell one of my handbags since such items can bring up to 75% of the original price I paid.
If your handbag is from a famous brand and in good condition, you might be able to get back around 80% of the cash you paid for it.
Rebag is one of the best places to sell your handbags. Take high-quality photos of your bags and write in-depth item descriptions to get the best price possible.
9) Jewelry
Above all, jewelry items have always been one of the most profitable things you can sell to make money. In my opinion, it always will be, especially gold jewelry:
At the time of this writing, gold is selling at what I can describe as record prices. Not taking advantage of the current gold economic climate is simply stupid.
Gold engagement, wedding, and other items are not the only pieces of jewelry that will bring you a good amount of money upon selling. There is a large enough room on the jewelry market for necklaces, bracelets, and earrings.
CashForGoldUSA is probably the best marketplace to list jewelry for sale. Ruby Lane will do the trick if you have antique or vintage jewelry pieces to sell.
10) Watches
It might be hard to believe, but the watch-selling industry is doing better than ever:
According to Statista, the watch market grows annually by over 4%. More importantly, the watch industry amounts to $75 billion in 2023 alone.
In other words, if you're ready to exchange your watch collection for money, you'll most likely earn a significant amount from the sale.
Don't hesitate to visit WatchBox to list your watch for sale. Another platform that will assist you with selling your watch is Chrono24.
11) Home Decor Items
Let me tell you, the desk I'm sitting at while writing this article is an item I bought for barely any cost at the Facebook Marketplace.
There are many things from your home to sell when you need cash.
Home items like vases, linens, pillows, and side tables tend to sell incredibly fast. List them for sale on eBay, Chairish, and Rehaus.
It would be better if you sell larger items locally, so try offering them on Craigslist.
12) Furniture
I know – furniture can easily fit the description of the home decor items above. Be that as it may, I want to direct your attention to older pieces of furniture:
These days, old furniture is one of the best things to sell to make money. And that's because such furniture is perfect for DIY projects.
Millions of people enjoy spending time on DIY, so they'll gladly pay for the pieces you don't need anymore.
1st Dibs is one of the platforms I recommend for selling old furniture – it will make the selling process as easy as it can get.
13) Holiday Decorations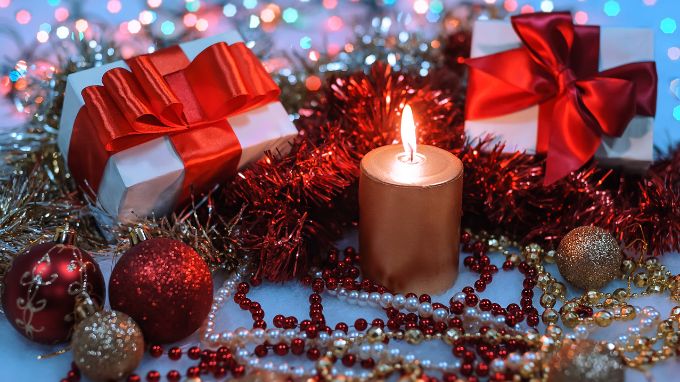 As you can guess, a holiday decoration is one of the things to sell to make money that will do well on the seasonal market.
Etsy is probably the best platform to take advantage of holiday trends.
But you can try selling your holiday decorations on other places, like Craigslist or the Facebook Marketplace.
Keep in mind that Christmas is not the only holiday when people can use some decorations!
14) Old Books
One of the easiest things to sell to make money is old books. As you can guess, that's due to the fact that most people own many books they no longer read.
Recent statistics show that over 50% of people read at least one book a year.
Types of old books you can easily sell are cookbooks, autobiographies, and novels.
Textbooks belong to that category too, since most students don't mind using second-hand textbooks if they'll cost them less than new ones.
Related Read:
15) Gym Equipment
Honestly, the best thing you can do for your health and shape is to keep your gym equipment and use it more often.
But if you need money now and want to sell your gym equipment, there is no shortage of potential clients to help you out.
Gym equipment wholesalers online will buy your stuff if it's in good condition.
Another way to sell use gym equipment is by listing it on Craigslist or the Facebook Marketplace.
16) Motorbikes/Scooters/Bicycles
Adult and children's scooters, motorbikes, and bicycles are some of the best things to sell to make money because they have resale value.
The same goes for old biking accessories like helmets and tires.
If you prefer keeping in shape in other ways than riding a bike, selling it makes a lot of sense.
Bike Exchange is a great platform to sell old bikes, so you should list yours for sale there.
17) Sell Sports Gear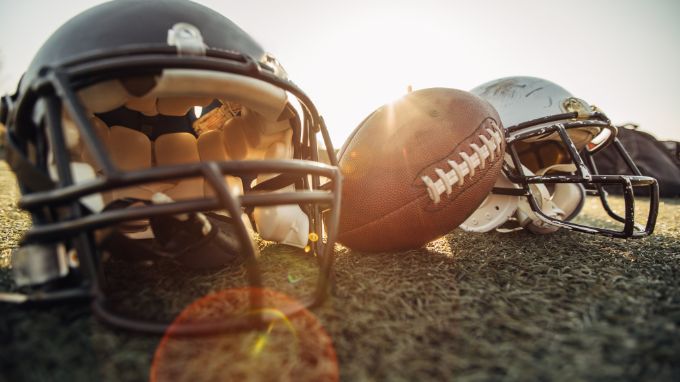 Is becoming one of the brightest stars in the sports field a childhood dream of yours? Did you spend years dreaming of seeing your name on a fantasy player's list?
Unfortunately, for most people, that never happens. Once you realize that you need to let this dream go, it's time to do the same with your sports equipment.
Soccer items and baseball mitts are some of the most popular things to sell to make money today.
Local stores will most likely buy your used sports gear if you're willing to sell it at a reduced price. Online options for selling sports items are eBay and Swappa.
18) Musical Instruments
How are those guitar lessons going? Does anyone use the piano at all?
In case your musical inspirations have no development, letting go of instruments would be the right thing to do.
Facebook Marketplace will probably help you sell the musical items you no longer need.
Guitar Center is a platform where you can list your guitar for sale.
19) Sell Tools
Can there ever be a home without a toolbox? Maybe you have more than one toolbox, or the old one is up for an upgrade.
In that case, selling tools you won't use again is the smart thing to do.
Examples of tools that will sell quickly are chainsaws, trimmers, hammers, and gardening kits.
Here is a money-making idea worth trying – buy cheap tools from local shops and resell them for profit on eBay, Craigslist, or the Facebook Marketplace.
20) Kitchen Electronics/Gadgets
The time has come to look for things to sell to make money in the kitchen area:
Chances are, some kitchen gadgets have never been in use since you bought them. Why not let someone else use them and make extra cash for the sale?
No one likes clutter, especially in the kitchen.
So, list your kitchen electronics for sale online – if I were you, I would start with eBay.
21) Easy Things To Make And Sell For Money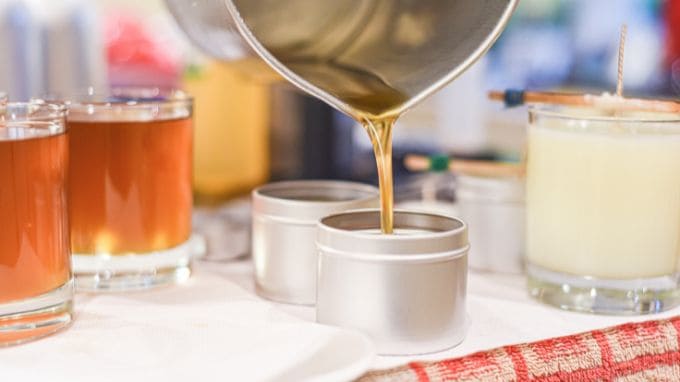 My list of things to sell to make money would never be complete unless I cover the most lucrative handmade items you can list for sale.
If DIY projects are a passion of yours, you can start selling your handmade crafts online and locally.
These are some of the best-selling things you can create and sell for profit online:
Soap
Bath products
Beauty products
Candles
Pottery/Ceramics
Party decorations
Furniture
Jewelry
Check out my guide to the top 50 crafts you create and sell for money.
Things To Sell To Make Money Small Business
22) Personalized Items/Gifts
First and foremost, what the term personalized item means? Well, a personalized item can be almost anything from clothing to jewelry to home decor.
Think about it – when buying a present for someone, wouldn't you prefer the item you're getting to be as personal as possible?
Adding a personal touch to a product can make all the difference for the client. And since personalized items tend to outsell ordinary ones, offering such is an excellent business model.
One of the best platforms to start selling personalized items is Etsy. Research the competition in the niche you want to get into and launch your Etsy shop when ready.
23) Stationery
By all means, one of the top products to center an online selling business around is stationary. Stationery digital products will always sell well, considering they are evergreen items and people of all ages use them.
There are so many variations of stationery products you can offer for sale – jump on Etsy to get familiar with the best-selling stationery digital products right now.
Also, I have to mention how easy it is to create and sell stationery nowadays:
Even if you don't have any experience with digital product creation, you can still develop a successful stationery Etsy shop. Become a Canva Pro user and take advantage of the hundreds of available stationery templates you can edit and make your own.
24) Sell Printables On Etsy
Nowadays, Etsy sellers offering printables make thousands of dollars in profits monthly – that's how well printables are selling on Etsy!
To clarify, a printable is a digital product the clients can pay for, download, and print at their homes (digital stationery items are printables as well).
Examples of well-selling printables are digital planners, checklists, stickers, art prints, calendars, to-do lists, and even coloring pages for children.
Again, Canva will allow you to edit printable templates or create printable products on your own. While the free Canva version is enough to get you started, Canva Pro offers much more and will make the working process as fast as possible.
25) Design And Sell T-Shirts (Print-On-Demand Business)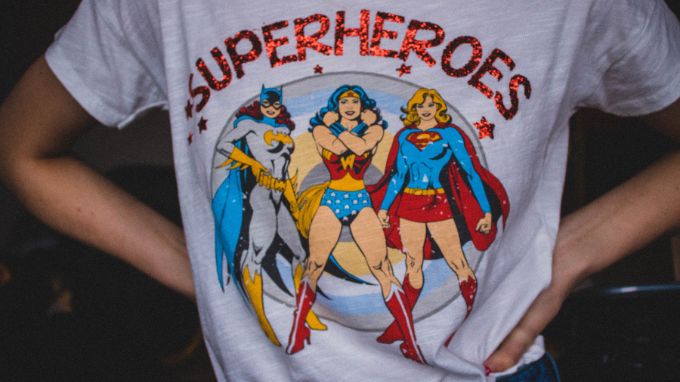 Anyone can start a Print-On-Demand (POD) online business for free these days:
Companies like Printful and Printify will let you upload designs on T-shirts and offer them for sale. Once an order comes in, your printing partner company will print the design and ship the finished product on your behalf.
Of course, a POD company will charge you a commission for the work it does for you. But that commission will come after the client pays for the product and not before.
Creative people with excellent design skills have the best chance to succeed with a T-Shirt POD-selling business.
26) Sell Pet Accessories
If you have a minute to spare, I suggest checking the pet industry statistics in 2023 alone:
The stats will tell you that over 50% of pet owners don't mind spending money on accessories. Chances are, that's one of the reasons why the pet industry is close to reaching $10 billion in sales.
Long story short, pet accessories are some of the most lucrative things to sell to make money these days.
You can create pet accessories to sell or buy products in bulk and resell them for profits online and locally.
27) Homemade Baked Goods
Are you an excellent baker? More importantly, do others admire your baking skills?
Assuming some of you constantly receive compliments about your homemade goods, the best thing you can do is turn your baking skills into profit.
Whether you'll sell your baked products in a Shopify store or locally is up to you – you want to commit enough time to research to help you choose a selling method that suits your needs.
Homemade jam products sell very well – if making jam is something you do well, don't think twice about selling it to others.
28) Sell Advertising Space On Your Blog
How many of you are proud owners of websites? Assuming you have a website, consider selling advertising space on it.
Brands and companies will pay you to display ads and banners on your blog. Working with them is one of the best ways to earn passive income.
Of course, it's never too late to start a blog. You can launch a website today for little to no money.
Choose a blog niche, pick a domain name, secure top-notch hosting (BigScoots), and launch your blog as soon as possible.
29) Resell Items With Amazon FBA
How do you feel about buying products and reselling them for a higher price? In case you like this business idea, the first step to take is to visit Amazon FBA.
Amazon FBA is a service you can use to buy items for a discount and resell them on Amazon for a profit.
I suggest doing a lot of research before you decide to become an Amazon seller:
Take the time to learn everything there is to know about picking winning products and finding profitable inventory.
Related: 20+ Ways To Make Money On Amazon
30) Flip Websites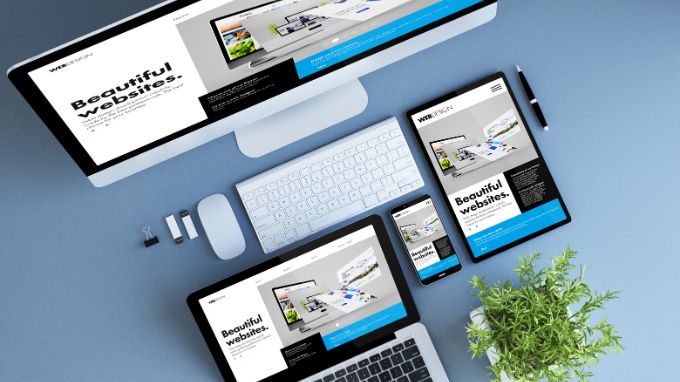 What is a website flipping? Well, website flipping is a business model where you buy a cheap website and sell it for profit.
Make no mistake – flipping websites requires work, sometimes lots of it. Before you get to the selling part, you'll have to improve the condition of the blog.
In other words, website flipping is all about purchasing a site with potential, improving its content, boosting its revenue, and then selling it for profit.
Flippa is one of the best marketplaces to buy and flip websites – the platform has millions of users.
31) Sell Subscription Boxes
Launching a subscription box business is a venture that gains popularity yearly.
A subscription box provides an excellent and curated consumer experience.
If you want to develop such a business, the first thing you should do is come up with a great idea.
Cratejoy offers tons of valuable resources to help you build a subscription box business and will help you sell your subscription box easily.
Things To Sell To Make Money Online
32) Your Opinion
Above all, offering your opinion for money is one of the easiest ways to get some extra cash fast.
Anyone can take and complete surveys in their free time. A survey usually takes a couple of minutes, and completing it will result in PayPal cash or free gifts.
These days, there are many online platforms you can join for free to take surveys for money.
Such platforms are Survey Junkie, Swagbucks, and PrizeRebel.
Related Read:
33) Digital Products
First and foremost, a digital product is an electronic asset or media that will be stored online. Examples of digital products are PDFs, eBooks, templates, printables, music videos, etc.
Creating and selling a digital product is one of the most popular online businesses you can start today. Offering digital products for sale will help you make money while you sleep:
You'll create the product and sell it multiple times to different clients.
And thanks to tools like Canva Pro, you can start creating digital products in no time.
34) Online Courses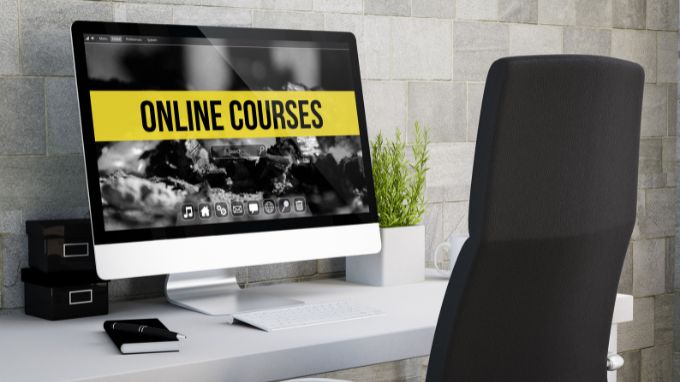 Actually, an online course is a digital product too. But I give it a separate paragraph because it deserves extra attention:
Considering the e-learning industry is one of the fastest-growing fields, having an online course to sell is probably the best way to make money selling digital products.
Is there a specific area where you can offer tons of expertise? Great, then consider creating an online course that covers it in detail.
Once your course is ready, you can sell it on platforms like SkillShare and Udemy.
35) Get Paid To Pin On Pinterest
Pinterest is a visual search engine that attracts millions of users each day. Many bloggers use Pinterest to drive traffic to their blogs, but you can profit from it even if you don't own a website:
Anyone can start getting paid to pin on Pinterest. To clarify, Pinterest itself will not pay you for simply uploading pins.
Instead, you'll earn money by pinning affiliate pins. An affiliate pin is a graphic that contains an affiliate link.
When a Pinterest user clicks on your affiliate pin and buys the product you promote, you'll earn an affiliate commission. Learn more about making money on Pinterest without a blog.
Related: Ways To Earn On Twitter
36) Sell Your Skills
One of the things to sell to make money many people don't even consider is their skillset.
Nowadays, you can sell your skills for money online, regardless of what those skills are – there is a large enough market for all kinds of skills.
Create a free account on Fiverr and become a Fiverr seller. Then list your skills for sale and pick your pay rate – it's that simple.
Popular skills to sell on Fiverr are graphic design, logo creation, SEO, and e-commerce skills.
Other abilities you can sell are your driving skills (be a DoorDash driver) and handy work (be a tasker for TaskRabbit).
37) Sell Your Services
Thousands of people earn a full-time income offering their services from home.
If you want to be one of these people, the easiest way to do it is by selling your skills to individuals or companies that will hire you.
Have a look at some of the highest-paying skills you can develop and sell for cash:
38) Sell Photos Online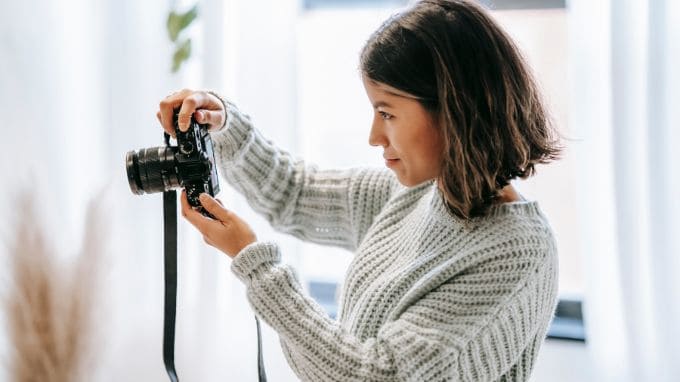 Are you a professional photographer? Even if you're not, having decent photography skills will allow you to secure a well-paying photography job.
Many platforms will let you sell your high-quality images for cash. Check out the top places to sell your photos these days.
Another popular way to make money selling photos is by listing feet pics for sale. Sites like Feetify and FeetFinder can help make up to $50 per foot pic.
Spare a few minutes of your time to get familiar with the best apps to sell feet pics online.
39) Gift Cards
What do you do with the gift cards you haven't used and will probably never use?
Do you leave them to take space in your home? I have a better idea – why not sell them online?
Card Cash will allow you to exchange your gift card for a different one or sell it to someone else.
GiftCash operates similarly to Card Cash, so take your pick!
40) Sell Unused Coupons
Let's see how many coupons you have collected up until now!
Are they close to hundreds? It would be difficult to use them all.
That's why selling them on online marketplaces and relevant forums would be better.
Coupons with higher dollar value will bring you more profit, so start the selling process with them.
Unique Things To Sell To Make Money
41) Collectibles
Are you in possession of something other people will consider a collectible or at least a rare find?
Assuming some of you are, you can start thinking about exchanging it for money.
Many platforms will help you sell your collectibles. Some of these platforms are Ruby Lane and Tias.
Of course, we can't forget about eBay – that website is a popular place for selling collectibles that are on the cheaper side.
42) Old-Fashion Toys And Action Figures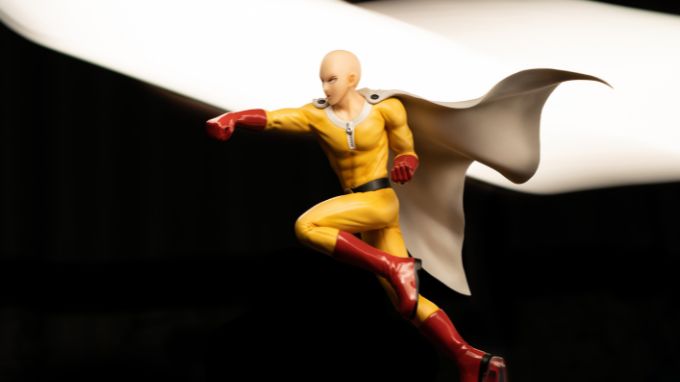 Almost every baby girl growing up in the 90s had a Barbie Doll. Personally, I think I had three of them at some point!
I wish I had kept my Barbies since there are selling for hundreds of dollars online right now. Believe it or not, other old toys are getting an even better price.
Visit eBay or Ruby Lane to see at what price action figures and toys from the past are selling today.
If you don't have the time to do that, someone else can sell your items on your behalf – that is possible on Swap.
43) Vintage Electronics
What do I mean by vintage electronics? Well, many items from the past can fit that description.
For instance, sound amplifier stereo systems, Soviet tubes, home telephones, and even cassette tapes now belong in the category of vintage electronics.
In my opinion, eBay is the best place to offer your vintage electronics for sale.
You'll most likely get a decent price for your items – an old home phone, for example, is selling for $70 at the moment.
44) Old Cell Phones
How many old cell phones do you have just lying around somewhere in your home? Why not get rid of them and make some extra money in the process?
According to statistics, nearly 2 million old cell phones are sold annually.
Such a number makes it clear that there is room on the market for your used cell phone too.
Consider selling your old phones on Gazelle or Smartphone Recycling.
45) CDs, DVDs, And Vinyl
Chances are, most of you think of CDs and DVDs as a blast from the past. And they most certainly are.
But that doesn't mean that they are no people looking to buy them and pay a good price:
Limited editions are doing incredibly well on eBay – there is no shortage of clients willing to buy old CDs on that platform.
Another option for selling your old DVDs is Ziffit – the platform will ask you to enter the barcode of your game and then will make you an offer.
46) Video Games And Consoles
By all means, dedicated video game players are the people who tend to keep their older gaming consoles. Or am I wrong?
While you might not want to play your old video games anymore, others will:
Vintage consoles and previous-generation video games can fetch a pretty good price if you know where to sell them.
MagicMagpie (for the UK) and Decluttr will accept your old games and consoles for sale.
47) Board Games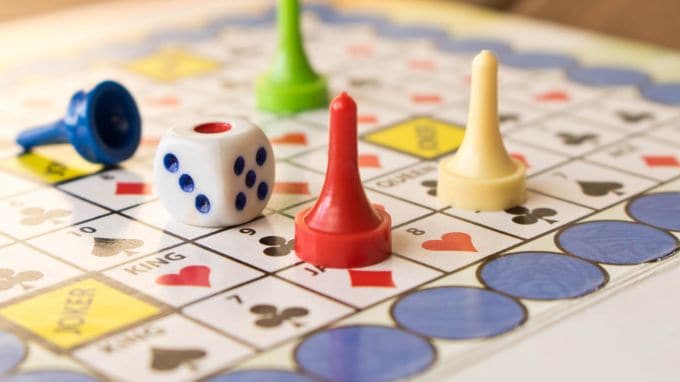 Thousands of people are ready to sell their old board games for a few dollars at a yard sale. Hopefully, you're not one of them:
Nowadays, there are huge online communities of people addicted to board games. Needless to say, these are your customers.
I would start looking for board game fanatics on eBay.
Once you are ready to expand your search further, don't hesitate to visit BoardGameGeek.
48) Sell Sports Cards And Memorabilia
Quite frankly, it amazes me how much money collectors are willing to spend on sports cards and memorabilia:
The money they offer for such items is sometimes over thousand dollars.
There is no better time to list your sports card collection for sale.
Feel free to do that on COMC (Check Out My Collectibles) or eBay.
49) Pokemon Cards
Do you still keep some Pokemon cards that were such a big thing in the 90s?
Hopefully, you do because selling these cards can make you a decent amount of money today.
Believe it or not, a Pokemon card can go for hundreds of thousands of dollars – that's how much cash collectors are willing to pay.
Platforms like eBay or Check Out My Collectibles are the best places to list your Pokemon cards for sale.
50) Vintage Movie Posters
Who feels a sudden nostalgia when thinking about the movie posters we used to hang up on our bedroom walls?
I'm talking specifically about movie posters – old ones can make you pretty good money if you decide to sell them.
You'll be surprised at how well people are willing to pay for vintage movie posters.
Try selling yours on eBay or Etsy.
More Unusual Ways To Make Money:
Cheap Things To Sell
Coat hangers
Old toilet rolls
Empty jars/boxes/perfume bottles
Instruction manuals
Egg cartons
Wine corks
Broken electronic devices
Remote controls
Make-up samples
Aluminum cans
Things To Sell To Make Money – Frequently Asked Questions
What Is A Good Item To Sell To Make Money?
Top Household Items You Can Sell For Money
Baby items
Old books, electronics, tools, kitchen gadgets
Shoes
Bags
Clothes
Games
What Products Are Fun To Sell
Bath bombs
Jewelry
T-shirts
Candles
Soap bars
Homemade sweets
What Can I Sell For $1,000?
Items That Can Sell For $1,000
Gym equipment
Laptops
Digital cameras
Watches
Jewelry
Shoes
My Closing
By all means, one person's trash is another person's treasure. More importantly, what may seem useless to you might be a life-saving solution to someone else.
You don't need your neighborhood's help to earn quick cash from stuff that has to go. Instead, get online and let the selling begin!
Whether you need extra cash fast or another source of income, I'll do my best to update this post regularly.
If there is something you would like to share, you can do so in the comments section below.
More Money-Making Ideas From Cash Embrace You May Like: