How To Become A Social Media Manager (Step-By-Step Guide)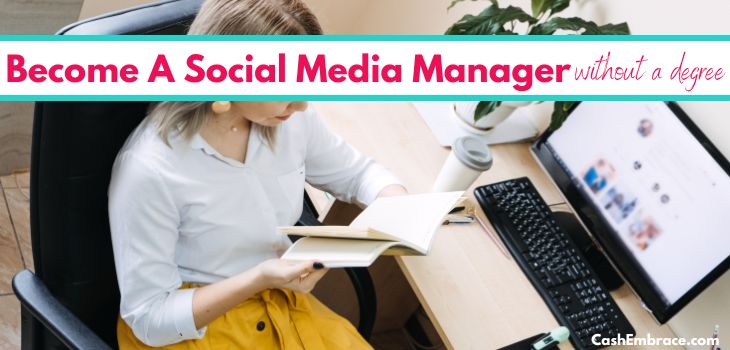 If you want to learn how to become a social media manager, your instinct for earning an online income must be working on overdrive:
Social Media has been ruling the web for years, and its reign won't be over soon.
As a result, there is no better time than now to build a career as a social media manager:
Millions of people invest in products and services after discovering them on Social Media. Both small and large brands know that Social Media is one of the most important marketing channels.
These brands need constant content that will turn viewers and readers into loyal followers and members of a community.
However, they can't deal with such an ambitious task on their own – that's why they hire social media managers to help them.
Today, I'll lead you into the world of social media managers:
What is a social media manager, and what does such a person do?
Is social media manager the right fit for you?
Do you have the necessary skills to become a social media manager?
How much can you earn as a social media manager?
And what's the best way to become a social media manager?
This post may contain affiliate links – read my affiliate disclosure.
Recommended Read:
Why Should You Become A Social Media Manager?
Quite frankly, the professional social media managers working these days have different reasons for choosing that career.
Everyone's story is unique, so it's hard to give an ultimate answer that will cover this question.
With that said, here are some of the most common reasons why people decide to build a career in the social media field:
An opportunity to master a brand-new industry
Working flexible hours
Spending more time with loved ones
Leaving a print into a company's success story
Gaining new skills to get a better-paid position later
In other words, diving into the social media field as a manager is best for people who want to develop highly marketable skills, help brands increase their influence, and join the process of building a real community online.
What Is A Social Media Manager?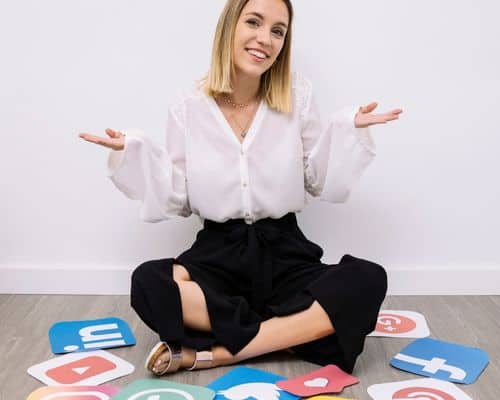 Social Media Managers are people who manage the social media accounts of other individuals, businesses, or companies.
Overall, the job of the social media manager is to handle a brand's presence on one or more Social Media Networks.
Think of social media managers as professionals who put tons of time and effort into building an online presence for their employer.
For example, a social media manager will have to network, engage with the audience, and track performance.
Of course, SMM may have many other responsibilities.
Let's take a closer look at them, shall we?
Related Read:
What Does A Social Media Manager Do?
Before you start learning how to become a social media manager, you need to become familiar with the job description.
These days, social media managers have plenty of responsibilities:
After all, they're responsible for managing such an important marketing channel.
As a social media manager, you'll take on different working roles and complete a wide variety of duties.
How about I glue you in the details?
Social Media Manager Job Description
Generally, these are the most common duties a social media manager has:
Building and developing a social media marketing strategy
Planning, creating/posting highly-valuable content
Creative copywriting
Doing graphic design
Filming video content (or overseeing the creative process)
Writing captions and descriptions of social media posts
Answering questions/replying to the audience
Data analysis of content performance
Managing communities (if the employer sees that as necessary)
Creating a brand identity and unique voice
Developing creator partnerships
Running ads and ad campaigns
First and foremost, don't let this extensive list of duties intimidate you:
You don't have to be an expert in each of the above fields to get a job as a social media manager.
Also, some tools will help you complete the necessary tasks – Canva will take care of the graphic design, for example.
Social Media Sites To Specialize In As A Social Media Manager
I doubt the social media sites you're about to see will come as a big surprise to anyone:
Facebook
Instagram
Twitter
Pinterest
TikTok
LinkedIn
If this is your first try to be a social media manager, you should be able to do tasks on all of these networks (at least the most basic ones).
Why is that? Isn't it better to focus your effort on only one social media network?
Well, it isn't because you don't have the necessary experience yet.
As soon as that changes, you'll have much more freedom to decide whether you want to work with a particular social media network.
Social Media Services You Can Offer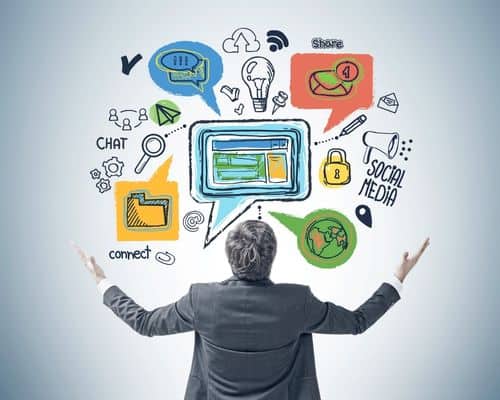 Before I walk you through the process and show you how to become a social media manager, how about we discuss services?
To be more specific, let's see some of the services you can offer as a social media manager:
Researching hashtags and implementing the data your research will produce
Developing a content strategy or improving an existing one
Moderating groups
Executing general admin tasks
Working to increase the number of followers/engaging with followers on a new level
Branding/rebranding services
SEO, driving free traffic/paid traffic
Creating, pinning, and scheduling pins
Writing blog articles/updating old ones
Feel free to add different services to that list if you have the relevant knowledge or experience.
For example, TikTok wasn't even a thing a few years ago and now is the fastest-growing social network in the world.
Maybe you should become a Tik Tok marketing expert and offer such a service to your social media manager portfolio:
That idea is worth the effort and will pay off for sure.
What Skills Do You Need To Become A Social Media Manager?
By all means, the social media landscape is constantly changing.
So, it goes without saying that the skills necessary to work as an in-demand social media manager will change over time too.
Still, there are sets of social media skills I believe will stand the test of time:
Writing Skills
Earlier in this article about how to become a social media manager, I mentioned that you have to plan, create, and probably update content.
Doing the job of social media manager won't be possible unless you develop above-average writing skills (or improve your existing ones).
If you doubt your writing abilities, you can always spare time to go through a professional writing course.
My Freelance Paycheck is an extensive online training that will teach you how to start earning at least $3,000 a month from freelance writing alone – read the full review here.
Related Read:
Graphic Design/Video Editing Skills
I won't dwell too much on the subject of developing graphic design skills:
Nowadays, you can learn tons about graphic design and video editing from YouTube tutorials.
Marketing Know-How
Working as a professional social media manager requires in-depth knowledge of how social media network algorithms work.
On that note, take the time to learn and understand the social media marketing fundamentals and target the right audience.
Communication Skills
It doesn't matter what type of online job you want to do:
Whether you'll work as a social media manager, proofreader, transcriptionist, etc., the ability to communicate with influencers or potential clients is priceless.
Flexibility
Many of you might think that once they learn how to become a social media manager, the job is over, but that's not true:
Building a successful career as a social media manager requires constant testing, adjusting, and adapting strategies.
And if you want to do the job well, being flexible is crucial.
Leadership Skills
More often than not, social media managers don't create content on their own but spend lots of time overseeing the creating writing process.
That's almost always the case if you work for a large brand or corporation, so having leadership skills is a must.
Easy Online Jobs Anyone Can Get Paid To Do:
How To Become A Social Media Manager With No Experience: Step-By-Step Guide
By all means, you don't need to go back to college to be able to work as a social media specialist.
So, if you have a kid currently researching "how to become a social media manager as a teenager" on the other laptop, this article will help both of you.
With that said, here are the steps you have to take to start earning from social media manager jobs:
1) Refresh Your Social Media Knowledge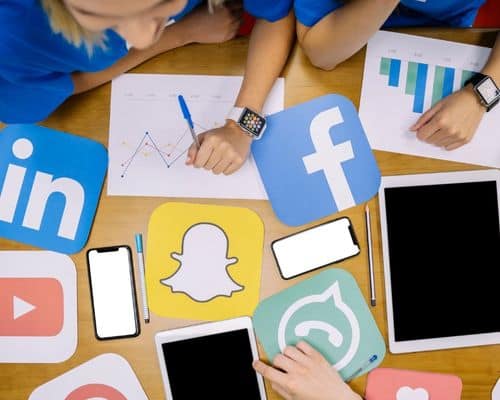 Considering you're learning to be a social media manager, it's easy to see why you won't accomplish that without a profound knowledge of the field.
If you ask working social media managers what's the number one skill you need to do the job, most of them will tell you the same thing:
Above all, you won't become an in-demand social media manager without a deep understanding of the social media culture and landscape.
It's one thing to be a social media fan as an individual. But as a professional, you'll need to have your thumb on the social media pulse at all times.
So, immerse yourself in the social field, brush up on your knowledge, and pay attention to the hottest social media trends.
2) Strengthen Your Skills
As you already know, you need a whole set of skills to find a high-paying job as a social media manager.
Be honest with yourself about the current level of your writing, graphic design, video editing, and communication skills.
Do you lack skills in any of these areas? Then start developing them.
What if you have some skills far from a professional level?
Well, the best way to improve any skill is to practice it.
For example, if you want to hone your graphic design skills, consider creating graphics for bloggers or your own website (if you have one).
3) Consider Signing Up For A Social Media Manager Course
Basically, you don't need certification to find a job as a social media manager.
Be that as it may, going through a social media course will be beneficial to you:
Such a course will get you up to date much faster than if you were doing it alone.
There are a couple of social media marketing certification courses you should consider.
Assuming you don't want to spend a lot at this time, I can direct your attention to the Social Media Marketing Course at HubSpot (free of charge).
Now, some might want to expand their digital marketing expertise as well.
While not free, the Digital Marketing Career Blueprint is one of the best digital marketing training platforms.
4) Get Some Experience And Understand Each Social Media Network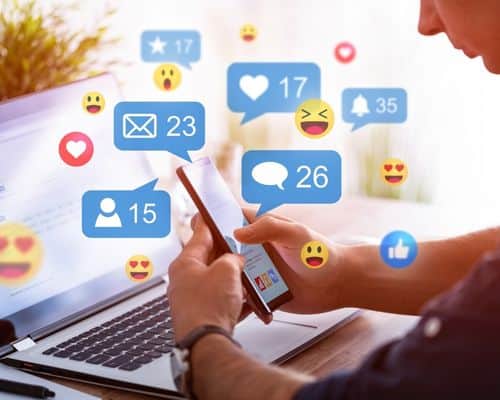 At this point, you must be working hard to improve your social media skills and gain deep knowledge of the industry.
Think about checking your social media training by jumping into the practical side of the job:
You can start being a social media manager by managing a couple of social media accounts of a friend (an example).
Now, there is something else you'll have to keep in mind during that process:
Social Media is not a static field – it changes and evolves constantly.
Subsequently, expect to stumble upon new social media specialties and niches.
Most social media managers are looking for clients on Tik Tok, Twitter, Instagram, Facebook, or LinkedIn, but you can discover your niche in other social areas.
5) Create A Business Strategy And Plan
OK, what does creating a social media manager business plan entail?
Well, it's about answering a couple of important questions such as:
Why am I starting this business? (You need to be sure about your mission and long-term goals).
What services should I offer? (Chances are, you already have a pretty good idea about the services you'll offer. Write them down. Remember, you can always modify them later).
Who is my ideal customer? (While it's OK not to be super niched down, it's not OK to start the job without fully knowing who you'll hire you.  After all, you can't help everyone, so decide what potential clients you should be targeting).
Who is my competition? (Doing some competition research is a must.  Once you know the type of clients you'll be going after, try to find out who you'll be competing with for their attention.
6) Build A Portfolio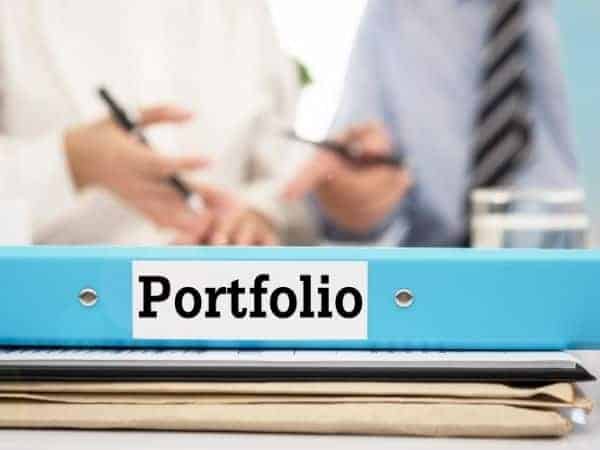 Once you gain enough experience, you'll be ready for the next step – creating a portfolio.
Having a portfolio will allow you to showcase your social media management abilities to potential employers and customers.
Alright, and what's the best way to create such a portfolio?
I recommend launching a simple website:
First, you'll need to come up with a name – that's going to be your domain name and the name of your business.
Then, choose a blog hosting provider – BigScoots offers affordable plans and stellar customer service.
When your site is ready, include all the social media work you've done so far to demonstrate your abilities.
7) Build Social Media Presence
It doesn't matter which social media network you want to develop a career in:
The best way to build a social presence is to create an account on at least one platform and grow it from scratch.
Spending time on a social media platform will help you gain practical knowledge that will prove invaluable later:
You'll have a chance to see first-hand how analytics work and understand the way an algorithm operates.
8) Update Your Resume
First and foremost, your resume can't be a static medium:
As your social media skills and abilities develop, so will your portfolio.
Think of updating your resume as designing and re-designing your personal brand:
Do your best to revamp your resume in a way that shines a bright light on your abilities as a social media manager.
Including an About Me section on the top of your resume is an excellent idea:
That About Me paragraph should include your social media experience, previous jobs (if you have any), and the skills that make you the best hire.
9) Do Lots Of Networking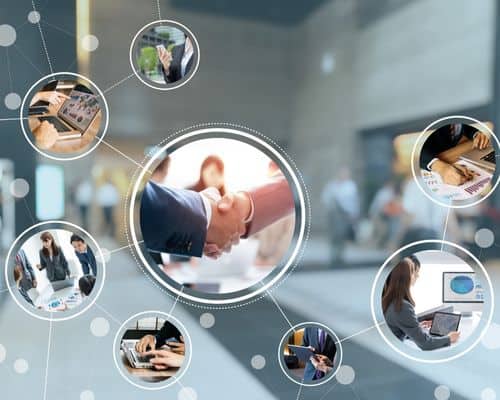 Nowadays, networking is crucial for building a career in all freelance fields.
Waiting for clients to find you instead of going after them on your own is a mistake you don't want to make.
Take some time to find your community:
Connect with other social media managers and establish relationships with them.
Both LinkedIn and Facebook Groups will help you achieve that.
10) Keep Learning
Earlier in this article about how to become a social media manager, I mentioned that the social media landscape evolves all the time.
Naturally, your social media management skills have to keep improving too:
Don't hesitate to test different strategies and try new things as a social media specialist:
Becoming an in-demand social media manager is a never-ending process:
Be the best person for available jobs so that potential clients won't have a reason to skip hiring you.
How Much Can You Make As A Social Media Manager? (Social Media Manager Salary)
To sum up, your salary as a social media manager will depend on a couple of factors.
Such factors are your geographical location, level of experience, whether you manage social media as a side hustle or full-time employment, etc.
On average, USA-based full-time social media managers earn over $51,000 a year, including benefits (health insurance, for example).
However, freelance social media managers should expect a different amount of earnings.
Again, your hourly pay rate as a social media manager will largely depend on your experience.
Newbie social media managers can charge between $25-$35 an hour, while expert specialists (over ten years of experience) can ask for $150-$250 an hour.
Money-Making Ideas You'll Probably Love:
How To Get Your First Social Media Manager Job?
Now that you know how to become a social media manager freelance, let's see how you can score your first job.
My advice is to start looking for a social media manager position on LinkedIn.
LinkedIn is an amazing platform to connect with different potential employers and includes businesses and brands hiring social media specialists.
Facebook Groups are also an option you should look into:
Consider investing in an ad campaign to spread the word about your social media management services.
How To Become A Social Media Manager – Frequently Asked Questions
How Do I Start As A Social Media Manager?
Learn as much as you can about social media marketing
Develop/improve your social media skills
Gain experience
Build a portfolio
Network
Get an entry-level social media specialist job
Is It Hard To Become A Social Media Manager?
If you don't mind spending time developing communication skills and immersing yourself in the social media industry, becoming a social media manager won't be hard.
More often than not, people think that managing social media is easy.
But becoming a professional social media specialist requires much more than replying to messages and answering questions.
Is Social Media Manager A Stressful Job?
Working as a social media manager might not be the most stressful job, but it can be tiring.
Social media managers have many responsibilities, and completing them might be a source of stress for some people.
Are Social Media Managers Well-Paid?
According to Payscale, the average social media manager's salary in the USA is over $54,000 a year.
My Closing
What else is there to say?
You already know what it takes to be a social media specialist.
Instead of talking further about it, maybe you should start working on that portfolio of yours?
Still, if you have any questions, use the comment section below.
More Ideas From Cash Embrace You Might Like: