Digital Marketing Career Blueprint – Get Yourself A Job!
Quite frankly, this Digital Marketing Career Blueprint review will not help every reader who lands on this page.
However, my Seth Jared course review will find a permanent residence in the heart and minds of at least a few of you.
If you want to build a highly successful career in the digital marketing field, you'll appreciate everything I have to say.
As a matter of fact, I would ask for your undivided attention if you:
dream of a job that goes above what most people consider achievable and satisfactory
want to do more with your life than spend it in a nine-to-five routine
aim to reach an income of over $60,000 per year
Is that you? Great, then let's start talking about Digital Career Blueprint and Indemand Career, shall we?
Recommended Read:
Digital Marketing Career Blueprint – The Basics
These days, Digital Marketing Career Blueprint (DMCB) is the only online course that constantly gets positive reviews and high praises.
That says a lot in a world where hundreds of "gurus" are trying to convince you that they should be the ones to teach you the craft of digital marketing.
Contrary to their mediocre success, DMCB never fails to deliver.
Coming from the extraordinary mind and experience of Seth Jared Hymes, this educational program is the go-to place for everyone who wants a future in the world of digital marketing.
This world is evolving all the time, and that's why Seth closely monitors and regularly updates his course to reflect the changes.
After all, his goal is to prepare and train beginners to the point where they'll have no problem getting their first digital marketing job.
To sum up, Seth's digital marketing course will teach you all the skills and expertise you need to secure a lucrative career in the field.
Here is a link to indemandcareer.com in case you can't wait to visit the Digital Marketing Career Blueprint login.
What Is Digital Marketing?
Before this review goes any further, I want to make sure that everyone understands the fundamentals of the topic.
So, let's hit pause for a second and take a look at digital marketing as a term.
According to Wikipedia, digital marketing is the marketing of products and services using digital technologies on the Internet through mobile phone apps, displaying advertising, and any other digital mediums.
For those of you who want that definition in English, here it is:
A digital marketer works on SEO (Search Engine Optimization), content marketing, content automation, campaign marketing, data-driven marketing, etc.
Don't worry if none of that makes sense to you yet. Furthermore, don't allow all these terms to overwhelm you:
All students of the Seth Jared course come from different backgrounds and walks of life. Most of them don't know that much about digital marketing at the time they decide to go through the training.
But if you feel like you need to learn more before you dive into the main teaching program, check the Free Mini-Course first.
Why You Should Consider A Career In Digital Marketing
In my opinion, there are tons of reasons why becoming a digital marketer will be one of the best decisions you'll ever make.
Considering digital marketing is a promotion through digital channels, using digital methods is way more cost-effective than relying on traditional marketing.
Long story short, digital marketing achieves better results for less money.
Subsequently, digital marketing is more than an affordable field for small organizations and tiny businesses. And that leads to plenty of available digital marketing positions.
So, becoming a digital marketer will turn you into a professional in demand. Currently, there are tons of career openings and not enough people to fill them.
Being able to do something most people can't allow you to ask for more money, hence the profitability of the digital marketing jobs.
It's worth mentioning that the digital marketing sector is not a one-way street – there are different job opportunities for marketing professionals.
For example, you can use your marketing skills to conquer the world of online advertising. Both small and large businesses will hire you once you know how to rank websites on the search engines.
Or you can get paid every month for doing freelance digital marketing blueprints.
Other Career Options You May Like:
Pros And Cons Of Digital Marketing
Pros:
Broader Reach: Digital marketers work to boost the awareness of products and services to reach a bigger pool of potential customers.
Accessibility: The world of digital marketing provides easy access for both sellers and consumers.
Higher Engagement: Marketing professionals assist brands with increasing awareness and recognition online.
Easier Interaction: Currently, digital marketing is as effective as it is because it opens the door for interaction with prospects and accumulating the necessary feedback.
Better Conversion Rate: Customers can complete a purchase with a few clicks on a website. That results in a better conversion of products and services for the companies selling them.
Cost-Effective: These days, digital marketing services cost way lower than traditional marketing campaigns.
Cons:
Skills Are Necessary: To earn well as a digital marketer, you need to develop in-depth knowledge and expertise in the field.
Not A Get-Rich-Quick Scheme: Becoming a digital marketing professional is a time-consuming journey that requires hard work and effort.
What Is Digital Marketing Career Blueprint?
Digital Marketing Career Blueprint is an online course that will transform you from a complete newbie to a professional marketer with a thriving, high-paying career.
Then again, you already know that after reading this Seth Jared course review thus far.
To clarify, you can gain all the necessary digital marketing skills to succeed in the field even if you don't have a college degree.
These days, most universities won't allow you to get a degree in digital marketing – they don't offer education on the subject yet.
When you think about it, that's actually a good thing:
You don't have to worry about student loans.
Anyhow, one of the things I like the most about the course is that the creator will teach you the fundamentals of digital marketing with a practical perspective in mind.
As a result, you won't waste time reading facts or ideas that will not serve you well in your future career:
Seth keeps the training strictly on point and shares only the expertise you need to build a solid foundation as you move further in the digital industry.
Inside Digital Marketing Career Blueprint Members' Area
Once you decide to give Seth Jared Hymes's course a try, you'll gain access to the members' area.
Naturally, the first thing you'll see is the welcome page.
That welcome page contains plenty of links for quick access. They'll lead to many different areas:
Digital Marketing Career Blueprint Course: Expect over 15 hours of teaching content, videos, and documents.
Coaching Call Archive: Seth records all calls from his fellow coaches and uploads them to playlists. Also, you'll find the Coaching Calls Schedule (calls usually happen on Wednesday and Saturday every week).
LinkedIn Fast Growth Thread: This forum thread is over five years old. It contains hundreds of posts of people uploading their LinkedIn addresses. Being able to connect with other students will help you grow your LinkedIn network. Plus, there is a LinkedIn you can use to join Seth Jared Hymes's Private Facebook Group that is quite active.
Forum: That forum is where you'll post any question you may have for Seth. He usually answers all the questions at least a couple of times a week.
What Does The Course Include?
At the time of writing this Digital Marketing Career Blueprint review, the course has 20 modules and goes for over 15 hours.
Keep in mind – that's how long it will take you to go over the information.
Doing the assignments will take you even longer.
Seth Hymes Digital Marketing Course Overview:
Mindset Foundation And Mindmap
Digital Marketing In Plain English
Training For A Career And Not A Degree
The Website
Google Ads: The Fastest Way To A Job
Google Analytics: Tracking And Measuring
Search Engine Optimization (SEO) In Plain English
Facebook Advertising And Social Media Marketing
Email Marketing And Funnels
Beating The Experience Paradox (Getting Hired With No Experience)
Getting Certified
Working With Client's Accounts
What Do Employers Want: The Jobs Plan
Landing The Gig: From Resume To Interview
Job Search Masterclass
Conclusion And Support
Coaching Call Archive
Alumni Advice Videos
Now, let's go through each of the modules and see what you'll discover inside, shall we?
Digital Marketing Career Blueprint Content (Module By Module)
1) Mindset Foundation And Mindmap
Basically, think of the first module as your practical introduction to the course.
Considering the wealth of information you have at your fingertips, you have to find the right pace for you to absorb it.
Here, Seth will introduce you to the first of his many strategies:
The fastest way to get a job is by developing the necessary digital marketing skills employers are looking for as soon as you can.
Of course, generating invaluable experience that will go on your resume is what comes next.
It's worth mentioning that the creator knows how to inspire his students and does his best to block the whole learning experience from overwhelming you.
2) Digital Marketing In Plain English/Training For A Career And Not A Degree
I'll talk about modules two and three together because their content falls in the same category, in my opinion.
Seth goes into detail about what digital marketing is.
He shares a lot about building websites, and funnels, getting traffic (free and paid) and increasing conversion rate.
Also, he will tell you a lot about job postings, the skills you need to secure them, and learning to speak the same language as the employers.
3) The Website (In-Demand Skills)
To clarify, module four is the first training part you'll need to go through once you reach the In Demand Skills 101 section.
You'll hear the creator's explanation of why the website is the storefront of the century.
Prepare to understand Landing Page Optimization allows business owners to make money from their websites.
Getting organic or social traffic won't work unless you set up your site with a marketing perspective.
4) Google Ads (Pay-Per-Click) – The Fastest Way To A Job
For those who don't know, Pay-Per-Click Advertising (PPC) is the advertising platform of Google. Sometimes, people also call it Search Engine Management (SEM).
During this section of the training, you'll learn how to set up accounts to show ads for a company's product people look for online.
According to Set, this is where most jobs are – the majority of job postings require possession of PPC skills.
Here, you have to follow Seth while he shows you the steps to take inside a Google Dashboard. Later on, you'll receive assignments and projects to complete.
While doing so, you'll learn how to prove to any potential employer that you can manage a PPC campaign.
There is a 14-point checklist about what to look for in account to fix it properly.
Related: 20 Ways To Get Paid To Click On Ads
5) Google Analytics: Tracking And Measuring
As you probably know, Google Analytics is tool business owners use to track visitors and engagement on their sites.
Watching Seth while he shows you how to set up Google Analytics Universal Trackings with the GA4 will help you understand how customers behave on your blog.
6) Search Engine Optimization (SEO) In Plain English
In my opinion, this training module contains the most valuable information you can find inside Digital Marketing Career Blueprint.
Make no mistake – mastering SEO is not as simple as you might think.
However, Seth puts tons of effort into helping you understand the fundamental principles of SEO and how to implement them while working on a website.
You'll learn a lot about SEO (on and off-page) and how to transport your SEO experience and expertise to your resume.
The module contains advanced videos on ranking, Google's algorithm, the importance of site speed, and SEO tools.
7) Facebook Advertising And Social Media Marketing
Naturally, this module covers setting up a Facebook account and running your first Facebook ads.
Testing different strategies to increase the clicks on your ads and overall conversion rate is a big part of the training section.
Related: How To Monetize Your Social Media Accounts
8) Email Marketing And Funnels
It goes without saying that it's time to learn about creating email marketing funnels.
Nowadays, email marketing is a huge part of the workflow of most online businesses.
Follow Seth's instructions that cover setting up web pages that will capture the email addresses of your visitors. He talks a lot about following up with your email leads as well.
9) Getting Hired With No Experience/Getting Certified
Why do I combine the info of these two modules into one?
Well, I do because it makes more sense:
By all means, getting the necessary experience will lead you to be certified.
With that said, these modules are about practicing your new skills on a website.
That includes PPC, SEP, and Facebook Advertising skills.
10) Working With Client's Accounts
At some point, the time will come to get your first client.
Quite frankly, it doesn't matter if your first customer will pay you or not:
What matters is mastering the process of getting clients – once you can do that, the money will follow!
11) What Do Employers Want
Through this section, you'll learn how to think and see things from the point of view of employers.
Do I have to mention how important that is?
12) Landing The Gig: From Resume To Interview
Basically, this is a module where Seth Jared Hymes will show you how to build your resume using the experience you have from his course.
You'll see resume examples of students who already have jobs without trying too hard to get them.
On top of that, you'll gain access to plenty of templates you can use for your resume. Each template presses on a different skillset.
There is a cover letter template you can use as well.
13) Job Search Masterclass
Are you sure that you understand how to make sure that your resume will fit with the job you have in mind?
If you're not, pay close attention to this part of the Digital Career Blueprint:
It covers job postings and the way you'll present yourself while going after a specific job.
14) Conclusion, Support, Coaching Calls Archive, And Alumni Advice
Alright, you're almost at the end of your digital marketing educational journey.
Before Seth wraps the course up, you'll be able to advance your current expertise by watching alumni advice videos and learning how to take advantage of the coaching calls.
As you already know, they take place on Wednesday and Saturday every single week.
What Kind Of Jobs Can You Get After Digital Marketing Career Blueprint?
Well, one thing is for sure:
Indemand Career from Seth Jared Digital Marketing will let you pick from plenty of career options.
These are some of the positions you'll qualify for after Digital Marketing Career Blueprint:
SEO Specialist
Link Builder
Search Engine Optimization Analyst
Pay-Per-Click Analyst
PPC Coordinator
Paid Search Specialist 
Social Media Specialist/Strategist
Online Community Manager
Search Engine Marketing Specialist
Does The Course Guarantee That You'll Get A Job?
Whether you'll get a job after DMCB or not depends on you.
Seth Jared Hymes does his best to prepare you for a career in digital marketing. His course takes you by the hand and walks you through the process of becoming a successful marketer.
Also, the creator goes above and beyond to make sure that you'll succeed:
Digital Marketing Career Blueprint comes with tons of extra teaching materials.
For example, you'll have access to templates, practical exercises, training experiences with real clients, etc.
With that said, the only things the course has to provide you with are in-demand skills and preparation to build a career for yourself.
As you can guess, turning your dream job into a reality has to be your own achievement.
More High-Paying Work-At-Home Jobs:
Who Will Have The Best Use Of Digital Marketing Career Blueprint?
In short, anyone who wants to build a successful and lucrative career in digital marketing should consider looking into In-Demand Career Seth Hymes.
You shouldn't even look into it unless you're willing to:
dive into the training with both feet
listen to everything Seth has to say
work as hard as humanly possible on your newly developed skills and push them even further
take action on everything you learn
To sum up, this course will be the perfect fit for those of you who have a goal to achieve.
And that goal is to become a professional digital marketer who earns thousands of dollars every year.
Pros And Cons Of Digital Marketing Career Blueprint (In-Demand Career)
Pros:
Excellent practical training in digital marketing
Easy to follow video lessons
Tons of extra materials
Works for a variety of online jobs
Seth Hymes is the real deal
Hundreds of his students have lucrative careers nowadays
Help forum and assistance are available
No college degree is necessary
Cons:
It takes time, hard work, and effort to transform your digital marketing skills into a profitable online job.
The course is not that affordable – it will cost you $797 (one-time payment) or three monthly payments of $297.
About Seth Hymes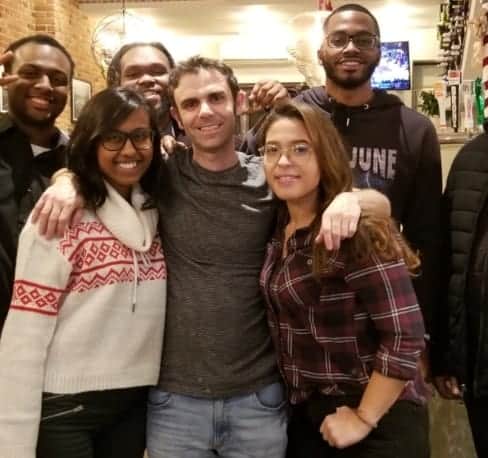 Normally, I prefer to focus on the product instead of its creator when writing a review.
But I'll have to make an exception for my Digital Marketing Career Blueprint review:
Seth Jared Hymes is an impressive individual, and he deserves all the success and financial abundance.
Starting from zero just a few years ago, he has managed to achieve an awful lot in the digital marketing field.  
As a result, he doesn't really need the introduction anymore.
By the way, did you know that he sold a film training for thousands of dollars as well?
If you're wondering what's so extraordinary about that, I'll tell you – he did that before he even shot a single video himself.
Currently, Seth has a couple of online courses and thousands of students all over the world.
Is Digital Marketing Career Blueprint a Scam?
I include this section, so my review is complete!
I won't bother to justify it with an answer: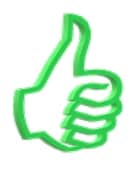 At this point, you know more than enough to arrive at your own conclusion.
Still, you should know that the course comes with a 30-day money-back guarantee.
My Closing
Nowadays, digital marketing is a billion-dollar industry with a steady growth every year.
Meanwhile, more and more people are researching different ways to make money from home and start an online business.
So, if digital marketing is your top choice, Digital Marketing Career Blueprint is the right course for you.
Any thoughts on this article?  Leave them in the comments section below!
More From Cash Embrace: