150+ Non-Phone Jobs: Best No-Phone Work From Home Jobs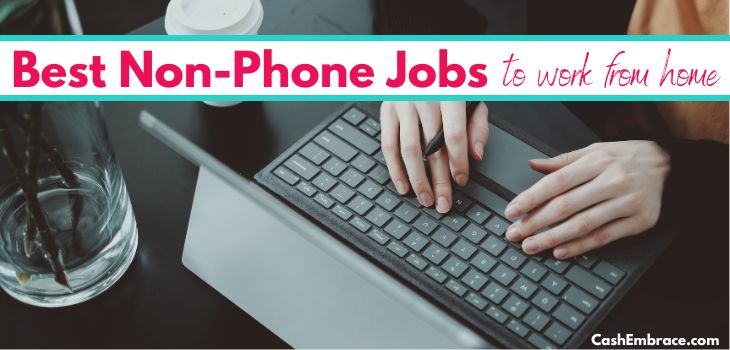 Are you searching for high-paying non-phone jobs that will allow you to earn a full-time income from home? See a list that contains hundreds of no-phone jobs that offer lucrative pay rates and flexible working hours.
Non-Phone Work From Home Jobs
Millions of people dream of quitting their boring nine-to-five jobs and getting an online job instead. Working from home has many advantages that most people find hard to resist.
With that said, not everyone enjoys doing a job requiring talking on the phone. If you're one of these people, the best thing you can do is get a non-phone work-at-home job.
In this article, you'll find over 100 jobs that don't require a phone. Each job is flexible for the workers, and that is perfect for housewives and stay-at-home moms.
This post contains affiliate links – check my affiliate disclosure.
Recommended Read:
Best Non-Phone Work-At-Home Jobs
1) Proofreader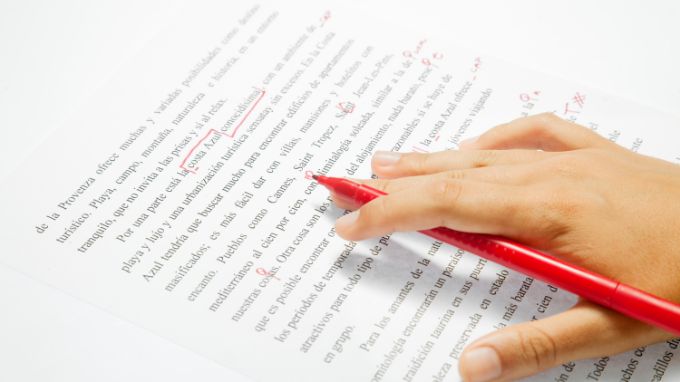 Do you think you'll enjoy getting paid to correct grammar and spelling errors in written documents? Assuming many of you would say yes to that question, it's time to explore proofreading as a natural career choice.
You don't need a degree to become a professional proofreader. However, you'll have to go through training to book high-paying proofreading jobs. This free proofreading workshop will introduce you to proofreading and help you turn it into a source of full-time income. Meanwhile, see where to find well-paying proofreading jobs:
Related: Proofread Court Documents To Earn Money From Home
2) Freelance Writer
By all means, freelance writing is one of the best non-phone jobs anyone can get these days. That's because even newbie writers can start making money creating content for brands, companies, and magazines.
Plenty of websites will pay you to write – experienced freelance writers can earn over $250 per article. Going through an online writing course that will polish your skills wouldn't hurt, but it's not mandatory. Get your first writing job here:
3) Bookkeeper Or Accountant
A bookkeeper performs many tasks in financial record-keeping and management within an organization. Such tasks are recording financial transactions, managing the accounts payable process, tracking payments, and generating/sending invoices to clients.
Not all companies hiring remote bookkeepers or accountants require a degree or extensive experience, but some do. Check the requirements of each company before you apply for a remote bookkeeping position:
4) Online Transcription Non-Phone Job
Transcription is one of the high-paying online jobs almost anyone can do. Transcribing files can earn you over $1,000 a month, and it's a job you can do in your spare time.
Basically, transcribing is converting audio or video files into written text. Assuming you have fast typing skills, handling a transcription position would not be an issue.
Check these companies if you want to start working as a transcriber:
5) Internet Researcher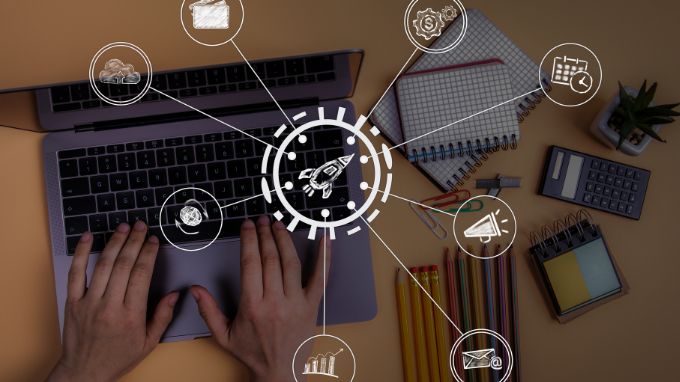 Internet researchers gather, analyze, and organize information from online sources. In other words, internet researchers collect data and offer insights to help companies complete different processes.
Think of internet researchers as professionals that are getting paid to do reports, document preparation, fact-checking, data validation, and trend analysis. Look for internet research jobs at these platforms:
6) Search Engine Evaluator
First and foremost, internet researcher and search engine evaluator are two different non-phone jobs. Search engine evaluators (also known as internet assessors) evaluate the quality and relevance of search engine results.
As you can probably guess, search engine evaluators provide feedback on the accuracy and relevance of search engine algorithms and results. You can find such jobs below:
7) Chat And Email Support Non-Phone Jobs
Do you want to do online chat jobs? These work-at-home jobs are the perfect fit for people with excellent grammar and fast typing skills.
Chat operators earn money by providing customer support via chat, text, or email. If you want a chat support job, you can choose to do it as an independent contractor or full-time position. See some of the companies that offer chat client support jobs:
Related: 20 Ways To Get Paid To Chat
8) Data Entry Clerks
Data entry clerks type in data from one source to another. Being a data entry clerk is a popular side hustle for people worldwide since the job is location-independent.
While data entry pays less than other non-phone remote jobs, many people enjoy doing it because the occupation is beginner-friendly and doesn't require a background check. Popular platforms offering data entry positions are:
9) Online Test Scoring Jobs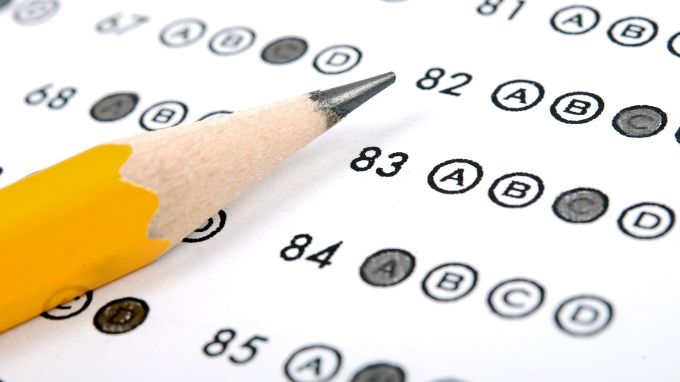 Working as an online test scorer is not suitable for everybody – people without a Bachelor's Degree should look for a job elsewhere.
The job entails scoring essays and tests from high school and college students. Keep in mind that a test-scoring position is a seasonal job, so you can't rely on it for a stable income.
Related: 30 Places That Will Pay You To Do Homework For Other People
10) Graphic Designer
People who know their way around Photoshop and other similar tools should consider working as graphic designers. Doing graphic design is an excellent opportunity to earn a full-time income from the comfort of your home.
Right now, graphic designers earn between $19-$37 an hour. Many online platforms offer remote non-phone jobs for graphic designers – see some of them below:
Highest-Paying No Phone Jobs Work From Home
11) Blogger
Nowadays, anyone can launch a website and monetize it in different ways, such as ad placement, affiliate marketing, and sponsored content. Blogging as a way to earn money is far from dead – many bloggers make five or even six figures annually.
What are the first steps to start a money-making blog? Well, let's have a look, shall we?
12) Affiliate Marketing
Affiliate marketing is an online business where you'll recommend products and services to an audience. Each time a reader buys something through your affiliate link, you'll receive a commission.
By all means, affiliate marketing is one of the easiest and most profitable non-phone jobs anyone can start with no experience. However, doing affiliate marketing successfully requires a basic understanding of the business model and some quality training.
If you have no idea how to do affiliate marketing, I suggest joining this online training platform. That platform will allow you to learn the fundamentals of the job for free and get you many perks (website hosting, keyword research tool), also for free.
13) Marketing Associate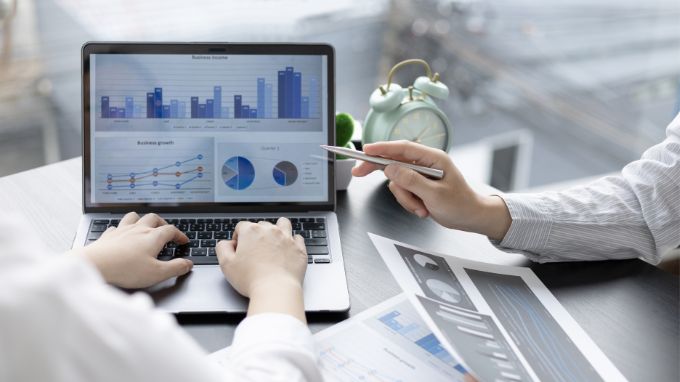 Marketing associate is one of the non-phone jobs that require a degree in Marketing or Advertising. Do you have one of those?
Hopefully, you do, considering a marketing associate position is a high-paying remote job that will let you earn in different fields, such as influencer marketing, consulting, search engine optimization, etc. Search for a marketing associate position on the platforms below:
14) Virtual Assistant Jobs No Phone
Most beginner virtual assistants make between $26-$40 an hour, but experienced VAs can earn over $150 an hour. Nowadays, virtual assistants are some of the highest-paid and in-demand remote workers:
Thousands of companies and online businesses hire skilled professionals to help them with certain tasks – scheduling calls, writing/replying to emails, and other services. Assuming you want to work as a virtual assistant, check the platforms where you can find VA positions:
15) Teach English Online
Unfortunately, most companies hiring people to teach English online require a Bachelor's Degree. But you can also find platforms that will pay you to teach English even if you don't have a degree.
Teaching English from home is a non-phone job, although you'll receive instructions via webcam. Spare some time to get a TEFL Certification, and you can get paid to teach English once you join any of these platforms:
16) Online Tutor
Online tutoring is an excellent work-at-home opportunity for people who have knowledge and expertise in a specific subject. Such a non-phone job can be either a full-time career or a source of extra income.
Teaching language to people is not the only topic to earn from as an online tutor. If you're good with science or math, consider exchanging your knowledge for money on these platforms:
17) Translator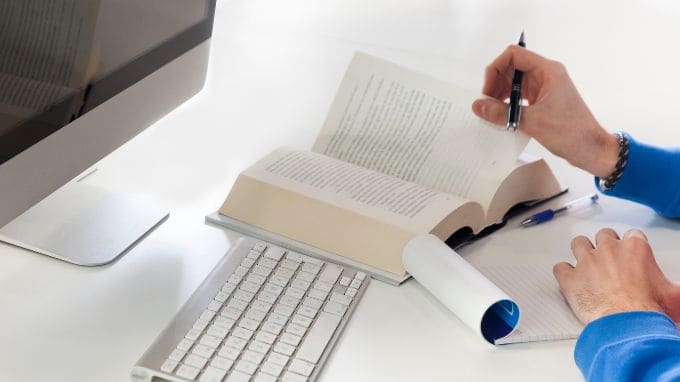 How many of you are bilingual? Hopefully, most of you are, considering translating services are one of the well-paying non-phone jobs.
Decide what type of content you want to work on as a translator – that can be anything from short documents to books. Once you do that, apply for a translating position on any of these platforms:
18) Social Media Marketer
Social media marketers manage social media accounts for other people, companies, and businesses. As a social media marketer, your job is to create posts, engage with the audience, answer comments, etc.
Anyone can become a social media manager – you don't need a degree to make money managing social media for others. Check these platforms for social media managing positions:
More Ways To Make Money On Social Media:
Easy Non-Phone Work From Home Jobs No Experience Required
19) Complete Short Tasks
Doing small tasks for money is one of the best activities you can do if you need money right now. The tasks you'll have to complete for cash won't take hours of your day, and you can manage them each time you can spare half an hour.
Some of the most popular tasks to do for money are watching videos, sorting images, playing games, posting ads, etc. Read more about the best short tasks sites you can join to earn cash or visit the platforms below:
Related: Make Money Doing Tasks For TaskRabbit
20) Money Earning Phone Apps
Are you aware that many mobile apps will pay you to walk? Furthermore, do you know how many apps you can use that will pay you real money?
To clarify, using money-earning mobile apps doesn't require talking on the phone. Instead, these apps will pay you in different ways, such as receiving cash back on your shopping, watching movie trailers, participating in research, etc. Take a look at some of the best-paying phone apps:
21) Get Paid To Take Surveys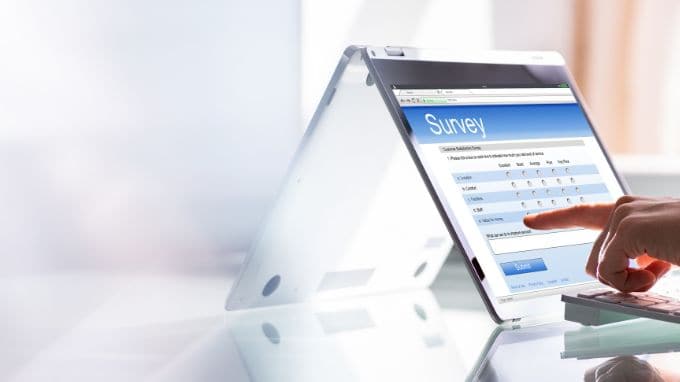 Taking surveys for money is a popular way to earn extra cash. Most surveys are easy to complete and will only take minutes of your time.
While doing surveys is probably not the best way to make money online, this income source is available worldwide and is often a fun way to earn a few extra dollars. Check some of the best survey panels you can join today:
22) Community Moderator
For starters, you don't need any special skills or education to work as a community moderator. After all, the nature of the job is pretty self-explanatory:
Community moderators oversee online forums and groups to make sure the members follow the rules. Their job is to remove spam and provide answers to different questions. Feel free to look for a community moderator job here:
23) Get Paid To Test Websites
Websites testing is one of the easiest non-phone jobs you can get to make extra money. Nowadays, thousands of companies need website testers to check their sites and ensure that they are user-friendly.
Testing websites doesn't require working with a phone, but you'll need a laptop with a webcam to record the results. Find a website testing gig here:
24) Participate In Research Studies
It might be hard to believe, but you can earn well by participating in research studies. Nowadays, some companies pay over $100 to participants for doing a single research study.
Companies and brands need ordinary people to help them market their products successfully by joining research studies. Feel free to join the two most popular such companies:
25) Photographer/Photo Editor/Image Reviewer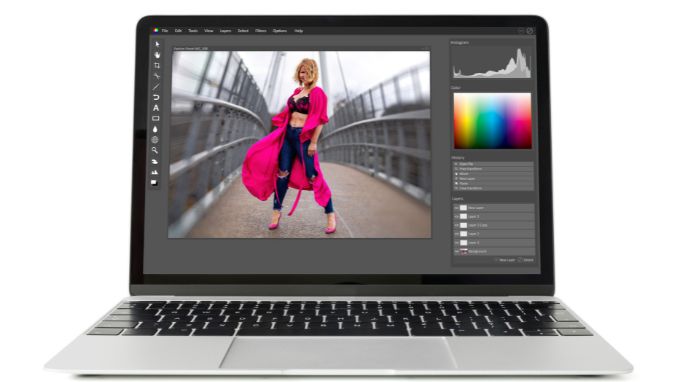 Are people jealous of your photography skills? Chances are, many of your friends wish there were as good behind the camera as you are. But does your photography hobby make you any money?
Plenty of photography jobs will pay you over $100 an hour – selling feet pics will earn you even more. If you prefer editing and reviewing images, you can do that online too:
Related: Best Places To Sell Your Photos Online
26) Video Editor
We all know how popular platforms like Tik Tok and YouTube are among users. Each creator using these platforms must provide video content. More often than not, content creators need professional help with editing their videos.
A video editor works on elements such as sound, lighting, special effects, and transitions. While you don't need a degree to become a video editor, you must know your way around video software programs. Check for video editing jobs here:
27) Netflix Tagger
Generally speaking, there are over ten ways to make money on Netflix these days, and one of these ways is working as a Netflix tagger.
Netflix taggers add tags manually – the tags contain info about the release year, genre, language, and other metadata about a specific Netflix program.
On average, Netflix taggers earn up to $70,000 annually.
28) Food Delivery
Anyone with a valid driving license can earn some extra money doing food delivery. Delivering food and groceries won't take a lot of your time and will boost your income without putting in tons of effort.
See the best companies that will pay you for food delivery services:
By the way, do you know that you can also get paid to advertise on your car?
Other Easy Ways To Earn Money:
Weird Non-Phone Remote Jobs That Pay Well
29) Medical Biller Or Coder
Chances are, most of you don't know that each medical service a patient receives has a unique billing code. Doctors use these billing codes when they work with insurance companies.
Can you see yourself earning money by helping medical professionals as a coder? Once you complete the necessary training, look for a medical coder job here:
30) Remote Nursing Jobs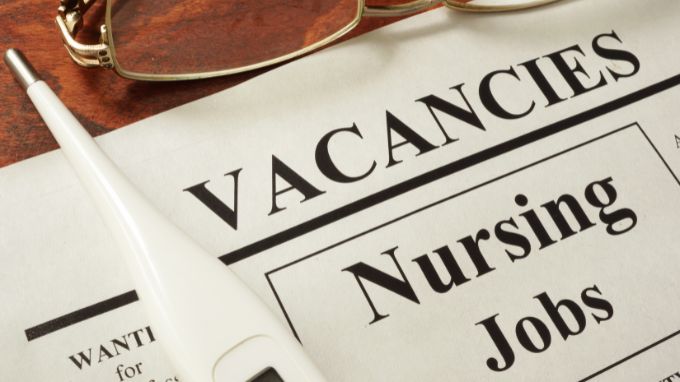 Many remote nursing jobs don't require using the phone. Nursing, clinical research, and other remote medical professionals are always in demand.
Such a job pays well, but you need a medical education and background to be able to do it. Check for remote nursing jobs at these platforms:
31) Closed Captioner
Closed captioners have quite an interesting non-phone job – they earn money for watching clips and transcribing the audio into text. Sound like fun!
With that said, captioning is the perfect occupation for people that are fast at typing and pay close attention to detail. Browse through available captioning jobs below:
32) Instructional Designer
Instructional designers create manuals and training courses for educators and students. The job of instructional designers entails researching, designing, and writing training materials.
Unfortunately, not everyone can be an instructional designer – you'll need a degree to find a job in the field. See a couple of platforms where you can get an instructional designer position:
Similar Jobs You Might Like:
My Closing
That is all I have to say on the topic of the best non-phone jobs from home.
Considering new no-phone work opportunities appear constantly, I'll add more relevant entries in the future.
Before I do that, I'm giving the word to you:
What are your favorite online jobs that don't require using the phone? Which company offering no-phone jobs do you plan to join?
Tell me in the comments section below, please.
More Money-Making Ideas You'll Probably Like: