Slogan Seller Review – Turn Your Creativity Into Real Cash
Do you consider yourself a creative person, constantly coming up with tons of ideas?  If you do, this Slogan Seller Review will definitely pick your interest.
Today, we'll talk about slogans and a website called SloganSeller.
Most importantly, you'll find out if combining those two will lead you to a new source of an online income.
This post may contain affiliate links, you can visit my disclosure.
What Exactly Is A Slogan?
For starters, let's explain what slogan is in case some of you are not familiar with the word.
To sum up, slogans are usually short but always memorable phrases we all use in our life.
They are fun, they sound pretty cool, and we can't help but relate to them.
With that being said, a well-made slogan can do so much more than entertaining us.
According to Wikipedia, a slogan can be used as a repetitive expression of an idea or purpose, with the goal of persuading members of the public.
So, a professional slogan is a powerful marketing tool companies worldwide are using to spread their message and affect the purchasing decision of their target audience.
For instance, you've been to McDonald's, right?  And while you were there, you did notice the "I'm Loving It!" slogan, didn't you?
What about Nike and "Just Do It"?
Above all, those are powerful phrases, aren't they?  
Now, do you know who are the people who came up with them?
Usually, every huge company has a whole team of really smart individuals who brainstorm ideas until they invent the perfect slogan.
However, a product called Slogan Seller is here to tell you that you can get paid for doing the same job as well.
Recommended: The Best Way To Make Money Online
Slogan Seller Review – The Basics
Website:  sloganseller.com
Owner: Ben Olson
Price: $37
Cash Embrace Says:
Not So Bad!
Needless to say, that's the kind of product that has a lot to do with creating slogans!
Basically, Slogan Seller is an online platform that aims to teach you how to invent professional slogans and sell them for profit.
The system presents itself as an excellent opportunity to earn an online income without ever leaving your home.
Not to mention, without working particularly hard at all!
According to the official website, you'll be able to make as much as $3,000/month.
Alright, $3K/month is a decent income, isn't it?
Especially considering that you won't have to put a lot of your time or effort into earning it.
So far, so good – let's learn more about the product, shall we?
​
What Is Slogan Seller All About?
If you've been reading some of the Slogan Seller reviews online, you've probably noticed that they mainly discuss whether the product is legit or not.
Meanwhile, the majority of them don't really bother to explain what the system exactly is.
No worries, I'll share with you the truth regarding is Slogan Seller scam or legit later on.
First thing first, Slogan Seller is an e-book dedicated to training you on how to make money online selling slogans.
It's 48 pages long and it covers the whole process from start to finish.
For example, you'll gain a deeper understanding of what slogans are, how to write a highly-marketable slogan, where to sell it, etc.
The e-book doesn't just deliver a general explanation or a basic overview of slogans and how they work.
On the contrary, it goes to a great depth in showing you their earning potential.
More Well-Paying Online Jobs You'll Love:
How Does The Product Work?
Before I genuinely answer this question, let's have a look at the sales page first: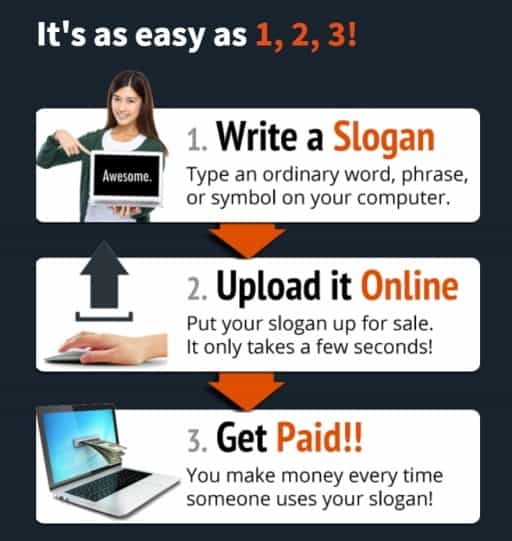 ​
Staring at that screenshot, my Slogan Seller review has to take a strong stand:
Above all, getting paid for slogans is a process that is a bit more complicated than that.
I mean, yes, those are the 3 basic steps you'll have to go through, the sales presentation is not lying about it.
However, it makes it look a lot easier than it actually is.
Let's make something perfectly clear:
You will never make $3,000/month by offering stuff like "OMG" for example.
No, you'll need to go deeper than that and really connect with your creativity and imagination the get some serious work done.
Thankfully, you'll have plenty of help while doing so – Slogan Seller comes with training.
What Does The Training Include?
First and foremost, the training is separated into 3 sections.
Each of those sections covers a different part of your working process.
With that being said, it's time for my Slogan Seller review to really get into the details:
1) Sell Your Idea To The Public
Assuming that you're a complete beginner who doesn't know the first thing about slogans, this section will go easy on you.
As expected, you'll start by learning the tips and tricks behind the creation of a money-making slogan.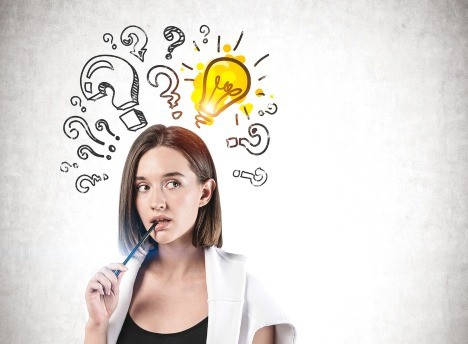 And the training will walk you through the steps:
Come up with your own idea
Study an existing idea that has been transformed into a marketing tool and it's proven to work
Repurpose the existing idea in such a way that will fit your own
Polish your brand new idea
Once the creative process is over, you'll make your idea as attractive as possible.
Meaning, you'll dress the words and build a picture the audience won't be able to resist.
In order to do that, the product will provide you with graphic tools and will teach you how to use them.
2) Entering Contests
Moving on to the second part of your training…
Right now, you'll discover how good of a job you've done with your slogan.
Is there a better way than competing with other professional slogans?
Well, it doesn't matter if you consider yourself a competitive person or not:
Your work with slogans will force you to become one in case you're not already!
Basically, at this stage of your training, your slogans will be ready to be sold.
The way to achieve that is by entering contests where your work will gain access to different companies.
To clarify, those companies are looking to buy catchy phrases they will use in their marketing strategies.
So, this section of the training is focused on showing you how and where to enter the contests.  Moreover, it will also provide you with tips and suggestions about how to beat your competition.
3) Get The Business Done
Actually, the third section is complementing the second one.
Because the final part of your education is dedicated to teaching you how to submit your slogans to businesses that are ready to pay.
Here, you'll receive a list with the names of all the companies currently looking to buy the next winning slogan.
A couple of things you should keep in mind:
Before submitting your slogan, you'll have to check the company's set of rules.
Chances are, the rules will vary from one corporation to another.
Also, the last part of the training will help you with the application process.
Is There Any Bonus?
Yes, there is – it's called Bonus Appendix.
The Bonus Appendix is kind of a cool name for a cheat sheet.
What it does is helping you brainstorm tons of ideas for future slogans.
On top of that, also as a bonus, you'll receive a huge list of awesome phrases that are the foundation of the best slogans in the last couple of years.
Now, in case you're not quite familiar with cheat sheets:
Using them is pretty simple, just fill in the spaces that have been left blank within the phrases.
Additional Info About Slogan Seller
First and foremost, let me save you a world of pain and some unpleasant experiences:
By all means, don't even think about using already famous slogans and trying to pass them as your own.
It's one thing that this course of action is unethical.  Moreover, it's illegal and can get you in a lot of trouble.
As a rule of thumb, when a slogan turns to be successful, the company that owns it puts a trademark on it.
Meaning, no one can use it without the company's permission.
That being said, Slogan Seller goes above and beyond to protect you:
The product comes with a section that is filled with already trademarked slogans.
Do yourself a favor and always check that section before moving forward with your own slogan.
Who Is The Creator Of The Product?
As I've already mentioned, his name is Ben Olson.
According to the website, Ben's journey to Slogan Seller is quite interesting.
While in college, he had a difficult time paying his fees.
When they prove to be impossible for him, he had no other choice but to drop out.
Ain't that a situation so many people can relate to?
If you find yourself in a similar one, how would you come out of it?
Naturally, you'll start looking for a new source of income and that's what Ben did as well.
He spent hours and hours researching opportunities to make money online and that's how he got familiar with slogans.
After quite some time devoted to improving his skills, his efforts finally paid out:
The slogan "Brewed To Perfection" brought him $4,000 in cash.
Unfortunately, I can't verify this statement 100% for you.
With no access to his bank accounts, I can only do so much!
Slogan Seller Review – The Pros And Cons List
Pros:
A legitimate way to make money online
Not very well-know money-making system, so there won't be a lot of competition
Quite detailed and comprehensive e-book – 48 pages long
There is a professional training provided
Plenty of bonuses, including help with your application process
Legal advice and protection
No special skills or previous experience required
More than affordable price of $37
60-day money-back guarantee
Cons:
You will not make money overnight – there is a training process and work on your part involved.
Is Slogan Seller a Scam?
Absolutely not!
Slogan Seller came to life a couple of years ago and so far has been working properly.
In a difference of all the scam products nowadays, your personal information is completely protected.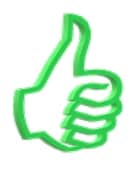 Meaning, your data will never be rented or sold for a profit to 3rd parties.
Furthermore, in case you're not happy with the product, you'll receive your cash thanks to the 60-day money-back guarantee.
Who Is The Product Perfect For?
Now, this is the part of this Slogan Seller review where I get to share with you not just the facts, but my personal opinion as well.
So, here it goes:
In my opinion, Slogan Seller will be a great fit for those of you who don't lack imagination.
Also, those of you who understand that there is a learning curve and training process involved.
As a result, if you need money right here, right now, this product is not for you.
But if you don't mind the wait, then Slogan Seller is not a bad way to supplement your monthly income!
Fast Money-Making Ideas:
An Alternative Way To Make Money Online
OK, let's imagine a different scenario where earning an income through slogans is not enough.
I mean, it's a cool way to boost your budget, no doubt about that.
But what if you need something more?
How would you feel if your monthly income doesn't depend on somebody else but solely on you?
If that sounds like an offer you can't seem to resist, then maybe you should start thinking about doing something on your own.
To clarify, I'm talking about creating your own online business.
Nowadays, that's not as hard as it used to be.
Hey, I did it, with zero prior experience or skills!
And if I could do it, so can you.
On that note, you can begin your journey by reading My Free Guide.
I included all of the steps I took when I was starting to work online.
So, you'll be using my experience to help you get started as well!
My Closing
Basically, my Slogan Seller review is nearly over.
In my opinion, you are already aware of the essential information about this product.
Have I missed anything?  Is there something you would like to ask me?
If there is, you can do so in the comments section and I'll get back to you.