Crafts That Make Money: 50 Popular Crafts You Can Make And Sell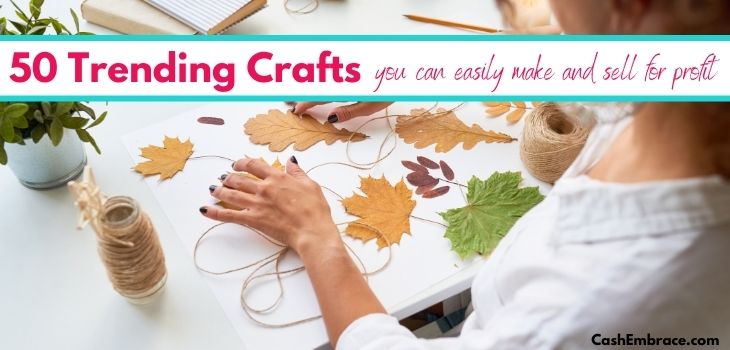 Do you spend lots of time making crafts? Assuming you enjoy DIY stuff, you should learn all about the crafts that make money.
Nowadays, you can make a full-time income by making things to sell. Yes – you can earn extra money while doing what you love – easy profitable crafts.
Devoting time to things to make and sell for profit has an enormous income potential. Creating homemade things to sell can become a profitable business, not just a side hustle.
In this article, I'll cover plenty of things you can make and sell. Get ready to see the most profitable crafts to sell right now.
This post may contain affiliate links – read my affiliate disclosure.
Recommended Read:
Can You Make Money From Crafting?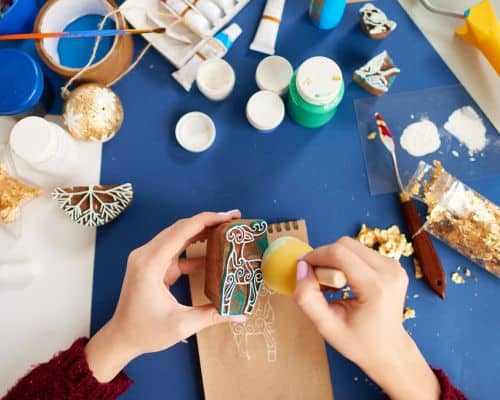 As mentioned earlier, you can earn cash from DIY stuff. Whether you'll create trending crafts to make money on the side or to earn a full-time income, building a craft business from home is worth the effort.
You might wonder how much money you can make by selling crafts online. Well, your earnings from money-making crafts depend on a few factors, such as the type of crafts trending at the moment and your marketing strategy.
Another factor to consider before you start making easy things to sell is the way you'll market them. Will you sell your crafts locally, online, or both?
Selling your products online is the better option since it will allow you to reach a worldwide audience. The best way to do that is by starting an online store.
Platforms like Redbubble and Etsy will let you build an online craft shop for free. You don't have to pay anything to build a store and market your products on them.
I highly recommend starting a Shopify store. Shopify offers a free trial – you can launch and build your craft shop for free. More importantly, owning a Shopify store will give you full creative control of your craft business.
Building a DIY business is an excellent money-making idea because your start-up costs will be low, and there are hundreds of different easy things to make that sell well.
A craft business is an excellent source of income for stay-at-home moms and housewives. Of course, that business will work if you're a student and even a teen.
Related Read:
How To Sell Crafts That Make Money Online
At this point, you already know that you can sell homemade items in an online store. Whether that store will be on Etsy, Redbubble, Amazon, or Shopify is up to you.
However, there is another option you can use to offer DIY crafts to make money – starting a craft website.
Nowadays, you can launch a blog for little to no money – choose a suitable name for your craft website and get an affordable hosting plan with BigScoots.
Once you do that, begin posting articles about each craft you sell. That alone will bring you tons of organic traffic if you have enough knowledge of keyword research and search engine optimization.
Ways To Make Money With Your Craft Blog
Affiliate Programs: If your craft blog is already up and running, it's time to join high-paying affiliate programs. Amazon Associates, ShareASale, and CJ Affiliates are some of the best affiliate programs to promote on a craft website.
Ad Networks: Feel free to join an ad network as soon as your blog starts getting thousands of pageviews. Such networks (Mediavine, Monumetric, Ezoic) will let you earn money from ad placement on your blog's pages.
Sponsored Content: A sponsored post is a money-making opportunity where a company will pay you to write and publish an article about their product on your blog.
Where To Sell Handmade Crafts Locally
Local accessory shops
Restaurants & coffee shops
Gift shops
Consignment shops
Farmers' markets
Holiday markets
Craft shows, festivals, and fairs
Staged homes
What Are The Most Profitable Crafts To Sell?
So, what crafts make the most money?
By all means, the most profitable things to make and sell will be items with the lowest production cost possible and less creation time.
With that said, the top crafts to make and sell for profit are from the following categories:
Art
Jewelry
Candles
Sewing products
Another way to find the best money-making crafts is by researching them by industry. The crafting fields to make the most money are home decor, weddings, holidays, pets, and pregnancy/baby fields.
Related Read: Things You Can Sell To Get Some Money Today
Crafts That Make Money: Trending Crafts To Make And Sell
Enough about starting a crafting business and the process of making money selling crafts online:
I believe it's time for me to start talking about why you're on this page, right?
Considering today's article will be quite long, I'll separate the crafts into a few categories.
That will make the reading process easier, so here it is:
Easy Things To Make And Sell For Money (Home)
1) Decorative Pillows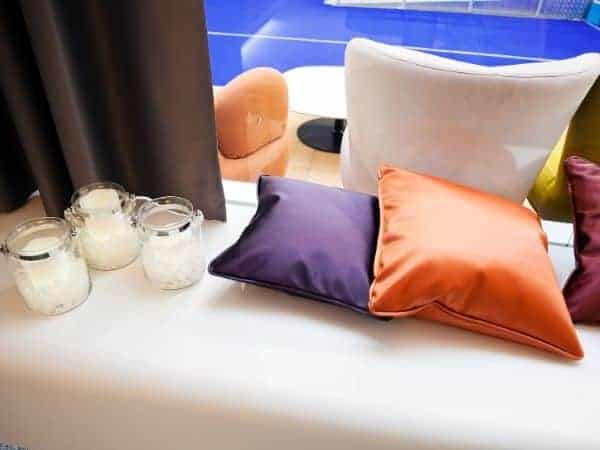 Generally speaking, there is always room for a new cute pillow!
A throw pillow is one of those things that could instantly make a new house or apartment feel cozier. More importantly, throw pillows sell very well, especially on Etsy.
Creating a throw pillow is cheap and fast – you can get all the necessary items from Dollar Tree. And the best part is there is no sewing involved – watch the full tutorial here.
2) Welcome Mats
Another item that belongs to the category of easy things to make and sell for money is the welcome math.
Is there a home that couldn't use one of those?
Etsy is not the only platform where you can sell welcome mats – Redbubble works too.
Watch the full tutorial if you're not familiar with the creation process.
3) Tablecloths
Believe it or not, you can create your own tablecloth from items you probably already have at home.
But if you have to buy these items, they won't cost more than a couple of dollars.
Those who don't enjoy sewing will be glad that creating tablecloths doesn't require it.
Do you want to start making and selling tablecloths? Great, you can learn how to do that by watching this tutorial.
4) Quilts
OK, creating quilts is harder than making tablecloths or welcome mats.
With that said, you can always use a pattern to simplify the work process as much as possible.
Quilts are more time-consuming than the previous entries on my list.
Nevertheless, you'll have less competition to market them, so they are worth the effort.
5) Door Hangers
Personally, I just love it when I see door hangers, especially if they reflect someone's rich imagination!
And I'm not the only one – a door hanger is one of the things to make and sell that will bring good profits.
Door hangers should be one of your top choices of crafts that make money if you're planning to open a shop on Etsy.
Here is one of my favorite tutorials that will teach you how to do them.
6) Plant Pots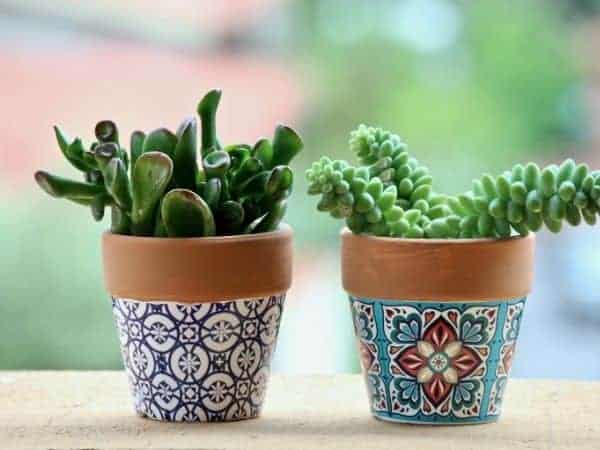 In case you're a plant lover, you're not alone:
Thousands of people share your passion.
If you choose plant pots as easy things to make to sell, you won't make a business mistake.
Watch this tutorial to learn how to create plant pots at home.
7) Wood Pallet Ideas
Some DIY skills are necessary if you're planning to monetize your wood pallet ideas.
Have a look at some of the most popular wood pallet DIY stuff to sell:
Bookshelves
Family wood signs
Name signs
Wedding Signs
Crafts That Make You Money (Wall Decor)
8) Paintings
Are there any artists reading this post right now?
Assuming there are, that's great since original paintings are some of the best crafts to make at home and sell online.
One of my closest friends opened a Shopify store where she sells all of her work.
Don't hesitate to use Pinterest as a traffic source – original art painting pins perform very well on the platform.
9) Frames
Since we're already talking about paintings, let's discuss frames, shall we?
People with no experience with frame creation can quickly master the craft – this is an excellent tutorial to walk you through the process.
Once you watch the video, you'll realize that making frames is not that difficult to handle.
As long as you have a passion for it, there is no reason why you shouldn't sell frames for profit.
10) Wall Letters
Chances are, most of you have seen wall letters at a certain point:
I'm talking about these super cute walls with a baby's name written in handmade letters.
Have you ever considered making those letters yourself?
Now is the best time to do that, considering the wall letter's niche is one of the most profitable fields on platforms like Etsy.
To clarify, the letters you'll be creating don't have to be just about baby names.
11) Personalized Name Banner
Nowadays, a personalized name banner is one of the most popular crafts to make and sell online:
After all, who wouldn't enjoy seeing their name on a banner at a surprise birthday party or when they're coming home from a long journey?
While personalized name banners sell more than well, they are also time-consuming.
Spare a couple of minutes and watch my favorite tutorial that will teach you to create name banners.
Crafts That Make The Most Money (Kitchen)
12) Mugs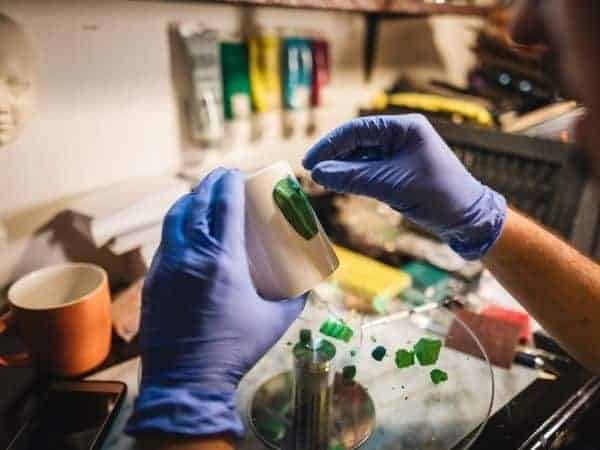 Using your design skills to turn an ordinary mug into a piece of art is a business idea worth considering.
On the downside, you'll need a budget to build a successful mug-decorating business.
Launching and developing such a business won't leave you broke, but you'll have to keep the start-up costs in mind.
Watch the tutorial to polish or refresh your mug customization skills.
13) Mason Jars
Quite frankly, if I have to pick a favorite from all the crafts that make money, a mason jar would be it:
I can look at Mason jars all day long.
Aside from looking gorgeous, they're also selling like crazy.
You may think you'll have to overcome tons of competition in this niche to earn some decent income.
But as long as you bring your A-game creativity-wise, your Mason jar business will do just fine.
14) Clay Tray Bowls
Creating clay tray bowls requires a bit of skill – I won't argue with that.
Likewise, choosing clay tray bowls to be the things to make and sell is not for everybody.
Here is a tutorial that will break the whole process into manageable steps.
15) Decorated Serving Trays
Being served breakfast in bed is not a thing of the past:
Apparently, many people are still doing it.
That's where the decorated serving trays come in:
Nobody likes spilled food or beverage on their bedsheets. As a result, there is a large enough market for personalized serving trays.
16) Custom Dry Erase Board
How useful do you think custom dry-erase boards are?
Each busy mom with a newborn will find dry-erase boards invaluable.
And that's not just my opinion:
The custom dry-erase boards are making thousands of sales on Etsy.
See how to create them on a budget here.
17) More Kitchen-Related Easy Things To Sell Online
Fridge magnets
Mason jar handwash dispenser
Glitter tumblers
Decorated wine glasses
Vases
Popular Things To Make And Sell (Bathroom)
18) Scented Candles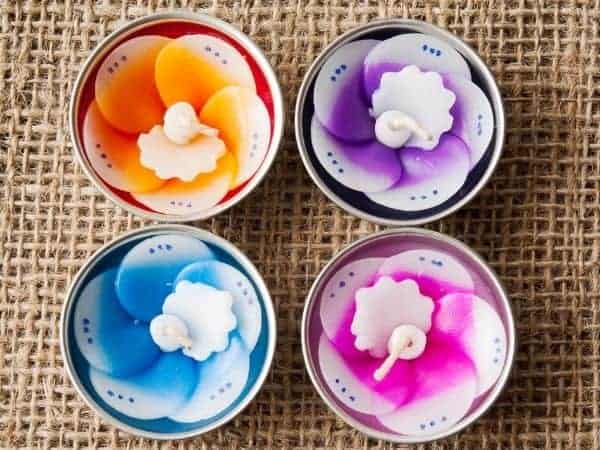 Is there a lady who doesn't appreciate a scented candle?
A long, relaxing bath is not the same unless there are candles.
Nowadays, they are one of the most well-selling crafts that make money, and not just on Etsy.
Plenty of tutorials exist right now to teach you how to make scented candles, here is one.
19) Soap
It doesn't matter how many articles about crafts that make money you'll have the chance to read:
Making and selling soap exists in pretty much all of them.
Why wouldn't it be?
Contrary to what many people may believe, making soap is actually easy.
Have a look for yourself – here, you'll find four easy ways to create it.
Fashion-Related Easy Crafts To Make And Sell For Profit
20) T-Shirts
Generally speaking, T-shirts are not the only clothing that sells well.
No, other clothing items will earn you good profits too.
For now, though, let's focus on the T-shirts.
There are a couple of ways to make money from selling them:
You can start a print-on-demand business or decorate plain t-shirts and sell them in your shop.
Depending on which option you'll go for, there is tons of information online that will get you started on the right foot.
21) Scarves
Whether you enjoy knitting or sewing scarves, you should know that your skills will earn you good money as soon as you put them into action.
At the time of writing this article, handmade scarves are one of the most popular things to make and sell for money.
With that said, there is not going to be a link to a tutorial in this paragraph.
And that's because there are hundreds of ways to make a scarf – you'll have to choose a tutorial for yourself.
22) Head Wraps
Unleash every bit of creativity you have and release it into a nice-looking head wrap!
This item is not just cool and useful – it's more than profitable as well.
I was wondering which tutorial to direct your attention to – there are so many of them.
Maybe you'll like this one?
23) Headbands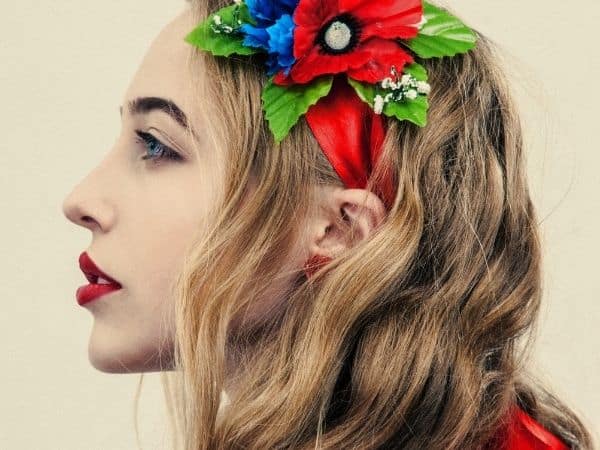 Headband is much similar to the head wraps, but there is a key difference:
A headband is even easier to make, in my opinion.
But if you're determined to sell head wraps in your shop, why not add some headbands as well?
It makes sense since your target customers will be the same.
24) Hats
Personally, wearing hats daily is not my thing, but it's a thing for thousands of women.
Firstly, hats are useful if you don't feel like doing your hair today.
Secondly, they add a final touch to your outfit.
Lastly, creating hats could potentially replace your current source of full-time income – that's how profitable this craft is.
25) Masks
Masks are very cost-efficient, and creating them is nothing you couldn't possibly manage.
Plus, a mask is one of these items that will always secure paying customers.
Feel free to watch this tutorial to learn how to make masks at home.
26) Bags/Handbags/Purses
One may argue that bags are one of the crafts that make money not everyone can make easily.
While I somewhat agree with that statement, those of you who are artists at heart won't have to struggle that much.
Both Etsy and Pinterest will provide you with enough knowledge and ideas to get you started.
27) Jewelry
To sum up, starting a jewelry-based craft business is one of the most lucrative paths you can walk on in 2023 (and beyond).
The jewelry niche is more than profitable:
Handmade pieces of jewelry are the perfect example of crafts that make money on Etsy.
You'll earn a great amount of money if you create and sell:
Necklaces
Rings
Bracelets
Earrings
Easy Money-Making Crafts (Baby)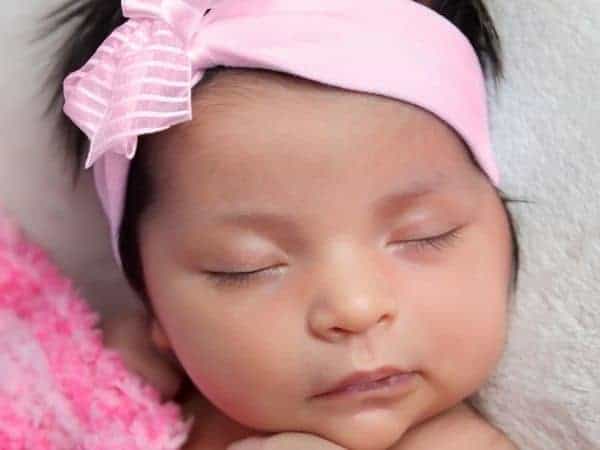 Baby bows
Baby onesies
Knitted mittens and beanies
Scrunchies
Ribbon toys
Plush toys
Worry pets
Blankets
Digital Things You Can Make To Sell
28) Printables
Printables are huge right now, and they're selling quite well, especially on Etsy.
More importantly, they're easy to create and are not at all time-consuming.
For instance, you can create and sell all of the following:
To-do lists
Planners
Book covers
Calendars
Motivational quotes
Best Crafts That Make Money – Frequently Asked Questions
What Crafts Make The Most Money?
Jewelry
Clothing items
Art prints and printables
Soap
Bath products
What Is The Top Selling Handmade Item?
The top-selling handmade item you can create to sell is jewelry.
Jewelry pieces are constantly on the list of most popular and best-selling items on most platforms.
Is It Profitable To Make Crafts?
Selling crafts online (or in person) can become a profitable business considering the demand for handmade items grows each year.
Many factors will impact the profitability of your crafts, such as creation costs, competition, and marketing strategy.
Can I Make A Living Selling Crafts?
Yes, you can make a living selling crafts since starting a craft business comes with low costs and many opportunities to reach your target customer.
Other Extra Income Ideas To Consider:
My Closing
Truth be told, there are always more and more trending crafts I can include in this article.
Nothing stays the same, and neither are the crafts that make money.
I'll do my best to update this list and add more items in the future.
Until then, what's your take on today's topic?
What crafts do you like the most, and which ones do you see yourselves creating in the near future?
Share with me in the comments below, please!
More Fast Money-Making Ideas You Might Like: