20+ Online Jobs That Pay Daily (Some Even Instantly)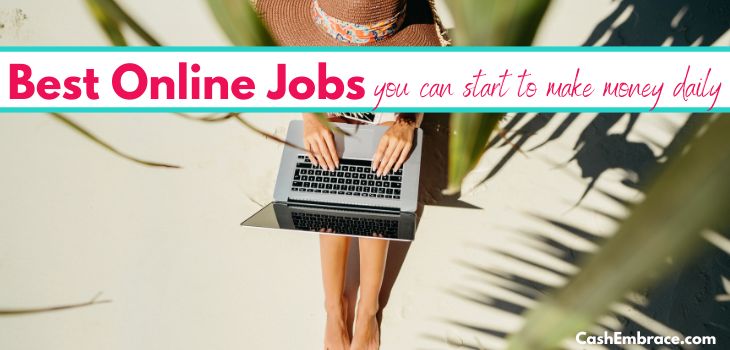 Do you want to work five days a week only to enjoy 48 hours of freedom before you have to go back? I don't, and if you're not going to either, you might want to consider looking into the best online jobs that pay daily.
Nowadays, you can make money online in many ways and get paid daily – work-at-home opportunities are everywhere.
Most online jobs that will pay you each day are suitable for beginners. Such jobs are remote positions you can get into as a side hustle or full-time gig.
Today, I'll show you over 20 jobs you can start to make money every day. Let's get to it, shall we?
This post contains affiliate links – read my affiliate disclosure.
Recommended Read:
Legit Online Jobs That Pay Daily
1) Freelance Jobs
As you probably already know, writing, proofreading, and graphic design are three of the most popular freelance jobs. Before I cover each of them in detail later in this article, I have to say something:
Creating content, completing graphic design projects, and correcting mistakes are not the only freelance jobs that pay well. On the contrary, many other freelance jobs are worth your time and will fatten your wallet daily.
Nowadays, you can offer many services as a freelancer to make money from home. And the best place to do that is Fiverr (a global marketplace with millions of active users). Here is how to do that:
Sign up on Fiverr for free, build up your profile, browse available projects that fit your skills, and choose the one that will pay you today. You can pick your pay rate, but it's better to negotiate with the client if you're a beginner.
Platforms like Fiverr reward users who are constantly active online. Likewise, keep Fiverr in an open tab throughout the day, even if you're not actively using it. Popular gigs to do on Fiverr are logo creation, graphic design, video editing, and content writing.
2) Freelance Writing Jobs That Pay Daily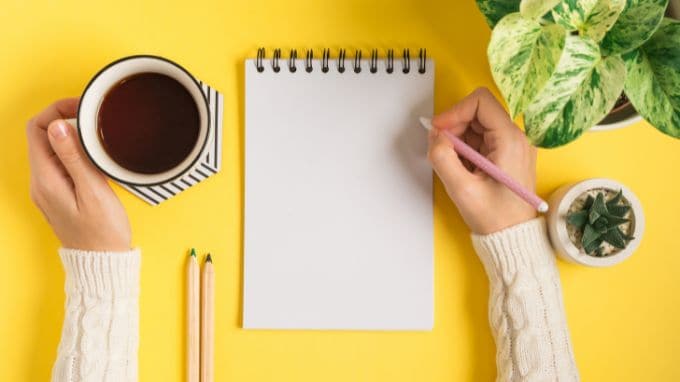 No other freelancing category can serve millions of people other than writing. Writing is so popular among freelancers for a reason:
Getting paid to write is a legitimate way to make money online, and anyone can take advantage of it. Don't dismiss freelance writing as an earning opportunity if you think only professional writers with impressive skills can secure such a job:
Creating content for extra money is possible for both beginner and experienced writers. Of course, freelance writers must have an excellent knowledge of the English language, including proper usage of grammar, spelling, and punctuation.
The clients that will hire you as a freelance writer come in all shapes and sizes, including business owners, digital marketers, bloggers, magazines, and websites that will pay you to write.
Becoming a freelance writer is a process you should take seriously. Signing up for a course that will enhance your writing abilities or polish your existing ones is something to consider. I particularly like My Freelance Paycheck course – the training is affordable, it will show you how to earn $3,000 monthly as a writer, and it comes from Laura Paddington (read the full review).
Writers get paid per word/article, so creating content is a work-at-home job that will pay you as soon as you finish the project.
Related: Online Typing Jobs That Pay $20 an Hour
3) Blogging
Bloggers are freelance writers, but they own the platform they create content for and control the monetization methods to earn money from their websites. I should know that – I am a blogger, after all!
Starting a blog is not as intimidating as you might think. WordPress comes with a one-click install – you can launch a site in minutes. More importantly, starting a website won't cost a fortune – BigScoots provides affordable hosting plans, and a domain name is around $15 a year.
With that said, don't jump into blogging if you need to make money right now. While blogging can become a source of full-time income, it takes time and hard work to get there. Being a blogger is for people who want to create a sustainable business that will deliver passive income at a certain point.
Generally speaking, the income potential of owning a blog has no limits – the harder you work on your site, the more money you'll be able to make. It took around three months to make my first $100 as a blogger, and now this site is a full-time income source for me.
But how come blogging has a place on the list of best online jobs that pay instantly? That's easy to answer – once you develop your blog, you can monetize it in many ways. For instance, you can make money blogging via affiliate marketing, sponsored posts, displaying ads, selling products, etc.
4) Affiliate Marketing
I've just mentioned affiliate marketing. So, let me explain why affiliate marketing is my favorite among all online jobs that pay daily:
First and foremost, affiliate marketing is a business model anyone can master and earn from, even with no previous experience in the field. That business is perfect for beginners since it doesn't require creating and selling products.
Secondly, affiliate marketing is one of the best ways to create passive income streams. Marketers who run effective campaigns can easily earn money while they sleep.
Am I going too fast? Alright, I'll slow down and explain what affiliate marketing is for those who don't know. By all means, affiliate marketing is an earning model where you'll recommend products or services to an audience. Each time a reader buys something through your affiliate link, expect to receive a commission.
Popular channels you can use to make money with affiliate marketing are blogging, email marketing, social media, paid advertising, etc.
Do you need assistance and guidance through the process of becoming a professional affiliate marketer? Check this platform that will start training you in affiliate marketing for free.
5) Proofreading Online Jobs That Pay Daily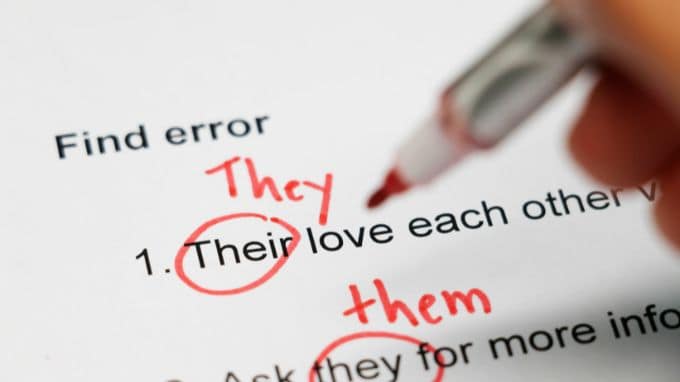 Every freelance writer must do proofreading to ensure that their content is perfect on all counts. Proofreading is the final stage of the writing process, and you can't afford to skip it:
After all, proofreading is the process of eliminating grammar, spelling, and punctuation mistakes. No professional writer will ever submit content before proofreading it meticulously.
But what if you don't want to write content and prefer to focus on proofreading it instead? In that case, you'll step into one of the most in-demand career paths – most content creators choose to hire someone to proofread their work instead of doing it themselves.
There is no need to be a native English speaker with a college degree to become a proofreader. People with other native languages than English can be excellent proofreaders.
According to Salary.com, proofreaders in the USA make $57,000 a year. However, many experienced proofreaders can get up to $50 an hour by securing high-paying proofreading jobs.
Are you aware that Caitlin Pyle earns over six figures from her proofreading business yearly, and most of her students are on the verge of doing the same? Her Proofread Anywhere Workshop is free to join – going through it will help you start making money proofreading faster than you think.
Related: Earn Over $50,000/Year Editing Court Documents
6) Virtual Assistant
Next on my list of online jobs that pay daily is virtual assistance. I have to say that some virtual assistance jobs pay weekly – it depends on the employer.
Virtual assistants (VAs) perform business/administrative tasks from remote locations. Such tasks are answering calls, sending emails, managing social media, responding to clients, and general admin tasks.
One of the advantages of working as a VA is that you can manage several clients at once. And that will secure multiple streams of income for you.
Assuming you want to earn money as a virtual assistant, I suggest listing your services on platforms like Upwork and Fiverr for a start.
Checking websites like Fancy Hands might result in a VA gig – the site hires USA-based virtual assistants and offers payments per task the VAs complete.
7) Web Design
Web design is one of the best remote jobs for people with the necessary skills to do it. More often than not, web design jobs pay weekly, but you can receive your earnings daily if you request it.
Nowadays, web design is one of the highest-paying online jobs to get – that's due to the demand for web designers. After all, most businesses want an online presence and need websites.
Can you design websites or create website templates? If you can, you'll be able to earn between $50,000-$75,000 annually.
You can make money as a web designer in two ways. One of the ways is to list your services on platforms like Fiverr and find customers who will hire you.
I recommend the second way – start your own web design business. Building a web design business provides more control over working hours and better earning opportunities.
8) Graphic Design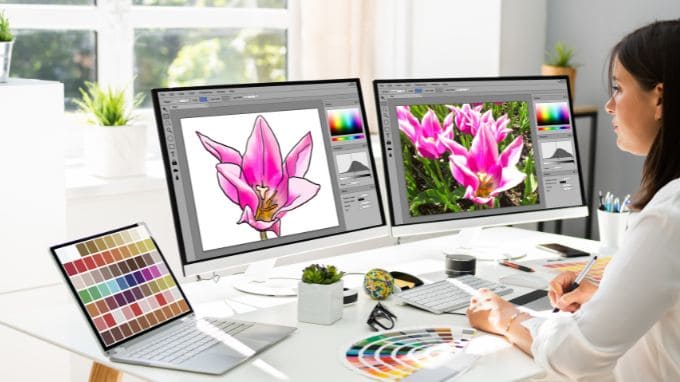 Most people think web and graphic design is the same job, but it's not. Graphic designers can work on different projects than creating websites, so they have a variety of opportunities to make money.
As a graphic designer, you'll create visuals for projects. Graphic designers must be able to take a brand's vision and introduce it to the public via visual elements.
Some of the responsibilities you might have as a graphic designer are creating company logos, developing visuals for marketing campaigns, designing graphics for social media posts, etc.
Similarly to web designers, graphic designers can start searching for clients by listing their services on Upwork or Fiverr. A portfolio to showcase your best graphic design works will serve you well.
Newbie graphic designers with less experience earn around $15 an hour. Once you gain more experience, you can charge over $35 an hour for your graphic design services.
Related: 35+ Jobs That Will Earn You $40 an Hour
9) Provide Voice-Overs To Get Paid Daily
Not only do celebrities do voiceovers these days but ordinary people can also earn money as voice actors.
Voice artists are some of the most in-demand professionals – there is no shortage of voice-over projects that need people to complete them. If you want to become a professional voice-over artist, you can do it on your own.
An outstanding voice-over work requires more than simply using your voice. Pro-voice artists deliver clear pronunciation while narrating and can breathe life into the character they work to bring to life.
Many different voice-over projects are available, such as trailers, TV commercials, videos, and apps. Longer voice-over projects (an audiobook narration) pay more – expect to earn up to $1,500 per project).
Are you ready to start lending your voice for money? Start by joining companies like Voices.com (learn all about Voices.com when you have a minute).
10) Transcription Online Jobs That Pay Daily
Transcribers listen to audio or video and write down everything they hear. In other words, transcription is a job that requires converting audio files into text.
Anyone can become a transcriber as long as they have fast typing skills. Accuracy and attention to detail are necessary, too.
Generally, transcription projects pay per hour. On average, transcribing an hour of audio will earn you up to $60, but it will take several hours to complete.
Of course, beginner transcribers with less experience make less than that – you'll most likely make between $10-$15 an hour.
Are you ready to start transcribing? I suggest joining GoTranscript – the company pays well and offers training and assistance to newbie subscribers (read the full GoTranscript review).
11) Online Tutoring
Is there at least one subject you're an expert on? Hopefully, there is since remote tutoring is one of the best online jobs that pay daily.
These days, there is an enormous demand for online tutors in different subjects, such as math, history, science, etc. You're the one to decide whether you want to be a part-time or full-time tutor.
Tutoring offers flexible working hours and the opportunity to create your teaching schedule. Most remote tutors make between $12-$22 an hour.
Teaching English online is one of the most popular tutoring opportunities. Companies like VIPKID will hire you if you have a Bachelor's Degree in English.
With that said, some companies will offer you to teach English from home even if you don't have a degree. See the top companies you can join to earn money teaching English online.
Related Read:
12) Call Center Jobs
Let me ask you – are you fond of non-phone online jobs? If you're, a call center position will not be the best fit for you.
Still, many people don't mind earning money while on the phone. In case you're one of these people, you should consider getting a call center job.
A call center job entails helping clients with their questions and assisting them with the issues they have with products or services. Long story short, a call center representative provides customer support via phone.
FlexJobs and Upwork are two platforms you can join to search for call center jobs.
Prepare to take home around $15 an hour – experienced call center representatives make up to $22.
Related Read:
13) Reddit Jobs
I guess most of you don't expect to find Reddit on this list of online jobs that pay daily. Be that as it may, Reddit jobs deserve a mention today:
Reddit is an online platform that attracts millions of users. What you may not know about Reddit is that the site offers plenty of work-at-home opportunities.
Use Reddit's search box and find relevant subreddits that will allow you to earn extra money. I'm talking about side hustles, freelance jobs, and extra cash types of subreddits.
People often post available work in the web design, freelance writing, copywriting, and coding categories. Why shouldn't you take advantage of that and secure a well-paying gig thanks to Reddit?
14) Data Entry Online Jobs That Pay Daily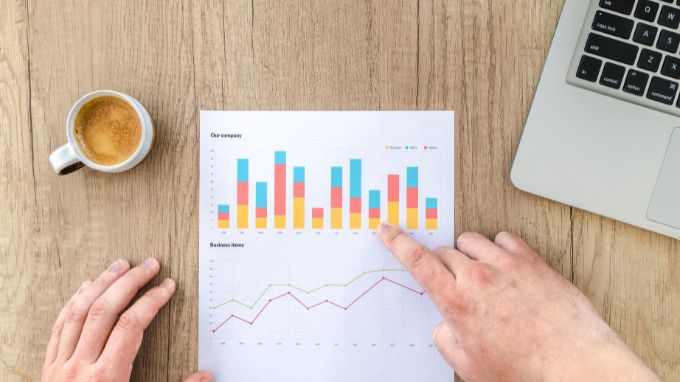 Quite frankly, not everyone will enjoy working as a data entry clerk – that job can get repetitive quickly.
Still, data entry is a legitimate opportunity to earn money per day or week, so I have to mention it in today's article:
Data entry requires fast typing skills, accuracy, and attention to detail. Does any of that describe you?
On average, data entry clerks make around $15 an hour. The pay rate for data entry services depends on your experience and the company you work for.
Check the best legitimate data entry jobs you can start today.
15) Customer Support Jobs
Thousands of companies offer customer support jobs. However, most prefer workers with at least a couple of years of experience.
Generally, you don't need a college degree to get a customer support job, but you need to be 18 years old or older.
Having a customer support job will earn you around $10 an hour. Experienced customer support workers make up to $20.
There are two things you should know about a customer service position:
Firstly, you'll have to use the phone to do such a job – that's unavoidable!
Secondly, while these jobs offer daily pay rates, you'll most likely receive your earnings at the end of the week.
Free Online Jobs That Pay Daily Without Investment
16) Survey Taker
Taking surveys for money is a fast-earning opportunity available to people worldwide. While completing surveys won't make you rich, such an activity will allow you to make some extra money.
Generally speaking, doing surveys is one of the most accessible online side jobs you can get these days. It's worth mentioning that most survey platforms will let you earn for other activities than taking surveys, such as playing games, watching TV, and reading emails.
Expect to receive your earnings from taking surveys via PayPal or direct bank deposit. Here are some of the best survey platforms you can join:
17) Website Testing Gigs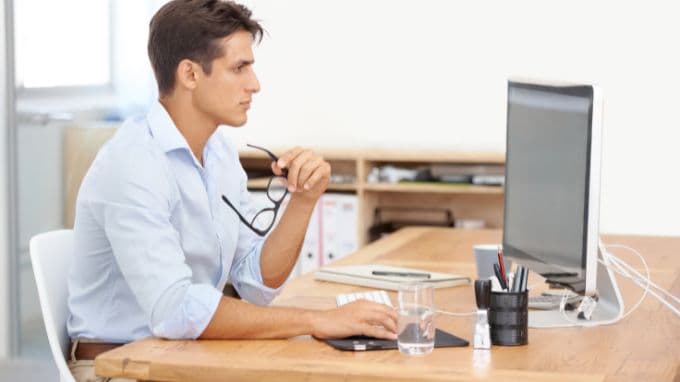 What does a website tester do? Well, website testers provide feedback about sites, apps, and games before any of them are released to the consumers.
Many brands and companies hire website testers to help them eliminate errors before introducing the products to the audience.
Website testing pays differently – testers can earn as little as $5 per task. Sometimes, website testing can make you up to $120 per project.
Popular user-testing websites that pay daily are:
18) Sell Things Online
First and foremost, by selling things online, I don't mean only the earning opportunity of listing home items for sale when you need cash urgently:
No, I want to direct your attention to the eCommerce business. After all, eCommerce is a billion-dollar industry that keeps growing year after year.
But how do you go about becoming an eCommerce business owner? That's easy – the first thing to decide is what products you want to sell and how to sell them.
For example, do you want to get into Print-On-Demand? Then, get familiar with starting a shop on platforms like Redbubble. Do you want to sell the digital products you create? Well, you can do that on your website or Shopify online store.
Making thousands of dollars by selling things online is possible if you work within a niche and stay consistent with your marketing effort and strategy.
19) Start An Etsy Shop
By all means, Etsy is one of the best platforms to launch an online store and start selling things online. Opening an Etsy shop is free of charge, and each listing will cost you only $0.20.
Etsy attracts nearly 400 million visitors each month – that's a giant pool of potential customers. I like Etsy a lot because you can start making money as soon as you launch your first product.
Don't hesitate to join Etsy to sell the crafts you create in your free time. Of course, Etsy will let you sell not only physical but digital products as well.
20) Get Paid Daily By Using Microtasks Websites
Completing microtasks for cash is one of the easiest online jobs that pay daily. Seriously, earning online doesn't get any easier than doing microtasks in your free time!
A microtask website will allow you to make money by completing small tasks such as web search and data entry. While you won't earn a lot, microtasks are worth the effort since they won't take much of your time.
Amazon MTurk is one of the most popular microtask websites you can join – that platform will let you make money directly on Amazon.
Related: 20+ Ways To Earn Money With Amazon
21) Download Money-Making Apps
It might be hard to believe, but many mobile apps will pay you real money for different activities.
For instance, mobile apps will let you earn for playing games, watching ads, taking surveys, browsing the web, etc.
Furthermore, some apps will pay you to shop, others will give you cashback on your purchases, and certain apps will even pay you to walk and exercise.
Other Fast Money-Making Ideas:
My Closing
I guess I have to cut this list of online jobs that pay daily short – there are no more entries for now!
But I'll add more in the future – there is no doubt about that.
Until that happens, I give the word to you:
What online job that pays every day do you plan to start?
Will you get only one remote position or more?
Let me know in the comments section, and we'll talk about it.
Related Content You Might Like: