50 Odd Jobs That Pay Well: Earn Over $100,000/Year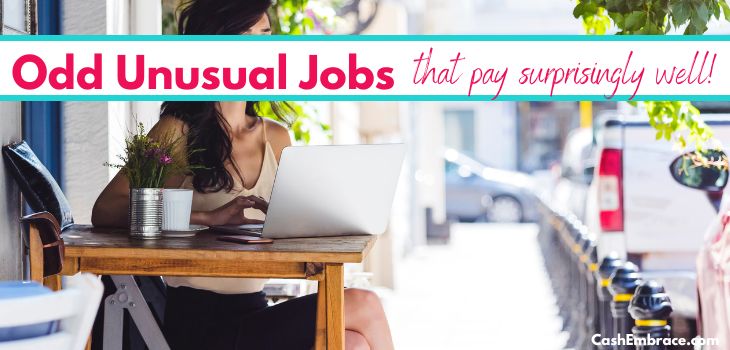 Have you thought about doing odd jobs that pay well?
And if you haven't, why could that be?
Sure, most people prefer to stick to conventional work-at-home jobs they're familiar with that everybody else seems to be doing.
Where's the fun in that?
Would it be wrong to carve a unique career path for yourself that will get you out of your comfort zone and pay you handsomely in the process?
If you're feeling adventurous today, don't miss out on the opportunity to discover the top weird, unusual jobs.
Today, I'll introduce you to the best odd jobs, most of which don't require a college degree.
Recommended Read:
Odd Jobs That Pay Well Without A Degree
1) Chief Listening Officer
In case you have always wanted to feel like a spy (without actually being one), a chief listening position will fit you like a glove.
Basically, a chief listening officer listens to internal and external communication about an organization, company, or brand.
Once they gather enough information, chief listening officers send it to the company they work for to help it adjust and improve its current business or marketing strategy.
While the position is relatively new, it attracts tons of attention and interest these days due to the rise in popularity of Social Media.
Average Annual Salary: $81,500
2) Professional Mourner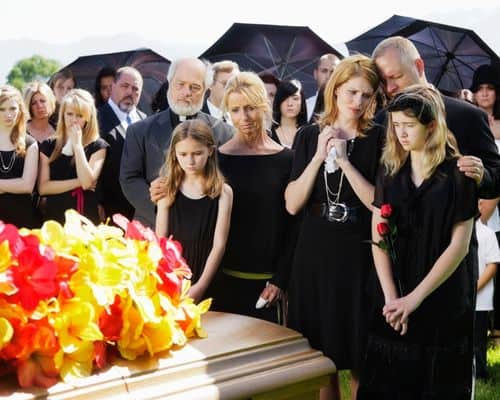 Believe it or not, people get paid to mourn individuals they have no personal connection with and don't even know!
Sometimes, a family that has lost a loved one wants to increase the number of funeral participants and boost the emotional support for the deceased.
As a professional mourner, you should have decent conversational skills and good enough memory that will allow you to memorize details on short notice.
Such workers always meet the person who wants to hire them before they book the job to get all the necessary details.
Average Pay Rate: Between $30-$120 Per Event
Related Read:
3) Embalmer
Next on my list of odd jobs that pay well is the position of the embalmer. To clarify, this type of job also requires dealing with dead people.
So, an embalmer is a person who prepares a deceased individual's body for a funeral or cremation.
I know – that's probably not your dream job. Be that as it may, you should definitely consider it:
Currently, the job of the embalmer is one of the most lucrative gigs in the funeral industry.
Average Annual Salary: Up To $92,000
4) Commercial Diver
Quite frankly, those of you fond of underwater activities will most likely gravitate toward the position of commercial diver.
Commercial divers perform different tasks underwater. For example, they inspect bridges, docks, and even wrecked ships.
Also, a commercial diver may check for pipe leaks and clean pipe valves.
You can start working as a commercial diver once you complete a commercial diving training program.
Average Hourly Pay Rate: $25-$27
5) Golf Ball Diver
Speaking of tasks you can do for money until you're underwater, let's talk about the golf ball divers.
Nowadays, a brand new box of golf balls is expensive. It makes sense to retrieve the golf balls instead of constantly investing in new ones.
Generally, golf ball divers work in a pond to get back, clean, and recycle golf balls.
More often than not, a golf ball diver gets paid per ball.
Average Earnings Per Day: $200
Related: Earn Money By Completing Small Tasks With TaskRabbit
6) Soap Boiler
None of us would be able to enjoy our favorite bar of soap unless someone produced it first!
With that said, the process of turning fat into soap sometimes requires soap boilers.
Doing any of that might not be the most pleasant working experience.
However, if you don't have another job, you can start working as a soap boiler with a high school diploma.
Average Pay Per Hour: $20-$21
7) Sewer Flusher
Alright, sewer flushing is one of these odd jobs that pay well you won't fall in love with – at least, I think so.
After all, the job is for people who are in full control of their gag reflex:
A sewer flusher is someone who clears blockages in pipes.
To clarify, these blockages come from cooking fat and oils, so keep that in mind before you sign up for the job.
Average Salary: Between $27,000-$64,000
8) Elevator Inspector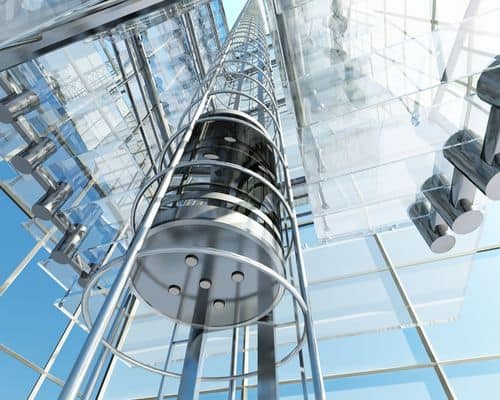 It doesn't take a genius to realize what the job of the elevator inspector is:
Elevator inspectors make sure that the lifting device they work on will deliver you safe and sound.
Their job is not just about elevators, but escalators, moving sidewalks, amusement park rides, and ski lifts as well.
Beware, though – you'll need some working experience to be able to land an elevator inspecting position.
Average Pay Rate Per Hour: $22
9) Portable Toilet Delivery Driver
Another one of the odd jobs that pay well you should think about is delivering portable toilets.
Can you imagine a constructive site without one?
Well, a portable toilet is not going to place itself where it needs to be, so you might as well do it yourself.
Some driving experience and a valid driving license will allow you to begin this job.
Average Annual Salary: $37,000
Related: Make Money Driving For DoorDash
10) Horse Exerciser
As you can guess, horse exercisers are people who work with horses.
During a horse race, jockeys are the ones who are riding the horses. However, other people do the riding on non-race days.
These people prepare the horses for the jockeys. Their responsibilities cover the well-being of the course and everything that includes.
Anyone with a high school diploma can go after this job as long as they have extensive experience in the field.
Average Monthly Salary: Between $2,000-$4,000
11) Bingo Manager
By all means, a bingo manager controls most of everything happening in a casino.
For example, the bingo manager deals with customer complaints and problematic clients. Furthermore, they are the ones to approve jackpots and payouts.
On top of all that, the manager makes sure the casino doesn't overstep any state gaming regulations.
People with at least five years of experience will manage to secure such positions.
Average Annual Salary: Up To $170,000
12) Locomotive Engineer
Do you love trains? Who doesn't?
Maybe you love trains so much that you want to be a locomotive engineer for a living.
Locomotive engineers operate passenger or freight trains. Inspecting the train, preparing the route, and monitoring speed are also responsibilities of the locomotive engineer.
A high school diploma and federal license are necessary to get such a job.
Average Annual Salary: $90,000
13) Hippotherapist
Quite frankly, hippotherapy is one of those odd jobs that pay well but are not for everyone.
I mean, the job combines riding horses and occupational therapy.
Does this sound like something you would like to do every day?
Maybe you love the idea, and if you go for it, you'll earn a decent salary.
Average Annual Salary: $85,000
14) Private Investigator
How do you feel about investigating real-life cases?
Instead of watching them on TV, you can be the one to play role in private investigations.
Prepare to discover missing people, thefts, and even infidelity!
Depending on the clients that will hire you, your pay rate will most like vary.
Average Annual Salary: It Depends
15) Toy Maker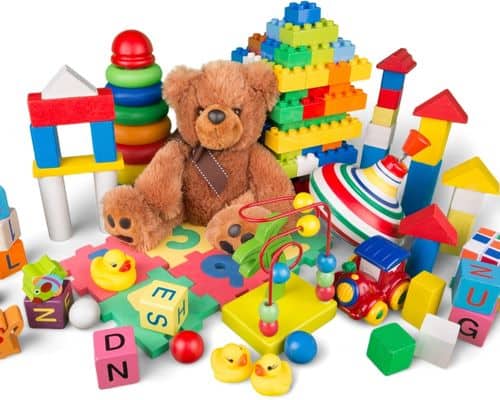 All these amazing toys kids love to play with don't create themselves!
Designing toys is a great career choice for creative people.
Toy makers have to be able to think of items that are safe and easy to use.
Getting such a job will provide you with a fun way to make money.
Average Annual Salary: $70,000
Related: 50 Crafts You Can Make And Sell Online
16) Body Part Model
Relax – you don't have to be a professional model to make money modeling:
Believe it or not, you can earn a decent amount of cash by modeling with only certain parts of your body.
Many agencies will hire you to model your hands, foot, neck, hair, skin, etc.
Of course, you have to be confident and comfortable in front of the camera to work as a body part model.
Average Annual Salary: Over $75,000
Related Read:
17) Professional Queuer
Unless you're big on patience, you shouldn't look into odd jobs that pay well, such as the work of the professional queuer.
Queuers (also known as line-sitters) offer clients to stand in line for hours for them.
Hopefully, your legs will be able to manage such a job!
While most of you will find the work of the professional queuer quite boring, doing it will make you more than cents.
Average Hourly Pay Rate: Up To $150
18) Bridesmaid For Hire
More often than not, your girlfriends may refuse to be bridesmaids at your wedding.
Let's face it – not everyone is up for the job!
Well, you don't have to worry about that anymore:
These days, you can hire a professional bridesmaid for your special day.
Average Annual Salary: $45,000
19) Automatic Door Repairer
Yes, we all know how the automatic doors work and where the name comes from.
While doors can work automatically, that's not the case with the people in charge of repairing them:
After all, someone has to service and repair the automatic doors from time to time.
Do you want that someone to be you? Then you need a high school diploma and some training.
Average Annual Salary: $45,000
20) Dinkey Operator
Basically, dinkey operators work with dinkey engines.
Such workers are necessary for railroad yards, construction projects, and other locations.
Of course, you'll need to go through training to secure such a working position.
Once you do that, you can devote your time and energy to engines!
Average Annual Salary: $55,000
Odd Jobs That Pay Well That Require A Degree
21) Genetic Counselor
To summarize, a genetic counselor determines the risk of inheriting genetic conditions and advises patients about the best way to handle unfavorable results.
You need a Master's Degree in Genetic Counseling to do this job, and your average annual salary will be between $75,000-$105,000.
22) Ethical Hacker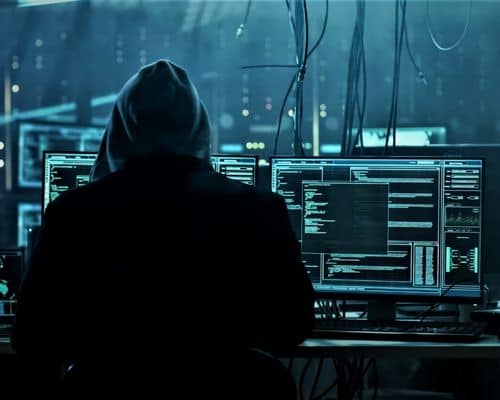 If you think an ethical hacker is a professional the government hires to discover vulnerabilities in computers and systems, you'll be right.
Hopefully, you have a Bachelor's Degree in information technology that will secure you an annual salary of up to $780,000.
23) Prosthetist/Orthotist
In short, a prosthetist designs and fits artificial limbs, while an orthotist creates orthopedic braces such as corrective shoes and surgical supports.
Both jobs require a degree and will make you over $100,000 a year.
24) Soil Conservationist
Soil Conservationists design plans to help prevent erosion and offer ideas for sustainable land use.
Having a Bachelor's Degree in environmental studies or agricultural science will allow you to do this job and get paid around $70,000 a year.
25) Bereavement Coordinator
No one wants to receive bad news, but we all do.
The bereavement coordinators are the people who make sure delivering such news will be as painless as possible. They manage the social workers who have to deliver the unpleasant news.
Unless you have a four-year college degree, working as a bereavement coordinator would not be possible.
But if you do, expect to earn up to $90,000 a year.
26) Childbirth Educator
Heads up – the childbirth educators are not doctors, but they still need a degree to be able to prepare moms-to-be with classes and information.
Don't expect to earn more than $90,000 a year doing this job.
27) Clinical Ethicist
Basically, clinical ethicists influence the way people approach contentious medical situations.
If you have at least five years of experience on the job, you'll make over $70,000 a year.
28) Enterostomal Therapist
Another example of odd jobs that pay well is the enterostomal therapist – a specialist who advises patients on post-operation abdominal care.
These workers tend to earn around $90,000 a year.
29) Periodontist
In short, a periodontist is a dental specialist who offers diagnosis and treatment of periodontal diseases.
The job pays quite well (over $180,000 a year).
30) Podiatrist
For those who don't know, podiatrists offer foot treatments.
Nowadays, a podiatrist earns around $130,000 a year.
31) Flavorist
Also known as a food scientist, a flavorist is a professional who develops natural and artificial flavors.
Flavorists make over $80,000 a year.
32) Food Taster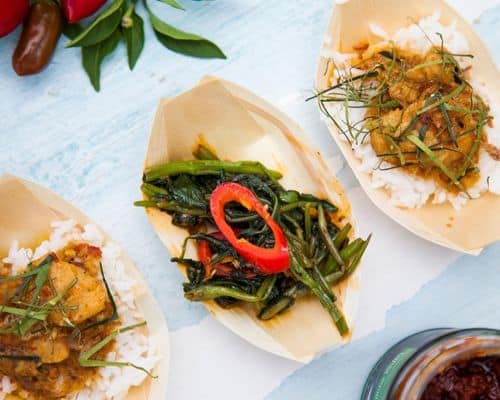 You may wonder – why do I need a degree to get paid to test food?
Well, because the job of the food taster is a bit more complicated than eating chips and chocolate all day!
33) Braille Proofreader
A braille proofreader proofread words written in dots.
An ability to read braille and a Bachelor's Degree are some of the requirements for people who want to do this job.
Related Read:
34) Forest Fire Inspector
Generally, forest fire inspectors work to enforce fire regulations and offer recommendations for fire prevention.
If you have an Associate's Degree for this job, go for it.
35) Ballet Composer
Are you dreaming of composing ballet?
Great, having a Bachelor's Degree and a couple of years of experience in the field will allow you to do that.
More Odd And Unusual Jobs You Might Like
Sommelier ($62,000): Also known as a wine steward, a sommelier's job is to deal with a business's wine collection.
Water Treatment System Operator ($50,000): Making sure that the water is safe for people to drink is a job you might find boring, but someone has to do it!
Psychic (Up To $100/Hour): Can you predict people's future? Because if you can, you should give the psychic job a try.
Costume Character Actor ($75,000): Dressing up as a superhero or a historical figure is an entertaining way to earn your living.
Nuclear Power Reactor Operator (Up To $790,000): Operating and controlling nuclear reactors require professional training.
Ice Cream Taster (Up To $100,000): Yes, tasting ice cream is a valid job opportunity that offers lucrative pay!
Hot Dog Vendor ($25,000): Selling hot dogs is not the most difficult job to manage, in my opinion.
Airplane Repossession Person (Up To $1,700 A Day): There is no way to work as an airplane repossession person if you can't fly the plane yourself.
Food Stylist (Up To $730,000): As you can guess, the job of the food stylist is to make any meal presentable.
Crime Scene Cleaner ($40,000): Someone has to clean a crime scene after the detectives leave it, and that could be you.
Bridge Tender (Up To $65,000): A bridge tender is a person who has to permit boat passage through waterways.
Theatrical Make-Up Artist ($130,000): Applying make-up to actors and singers pays more than well.
Costume Attendant ($50,000): Actors and singers often go through multiple costume changes, and someone has to help them do that.
Seismograph Shooter ($50,000): Enjoy doing this job and setting off the explosives that go with it.
Online Dating Ghostwriter ($18 Per Hour): Start writing profiles for people who want to date online and earn money for your services.
Related Read:
Odd Jobs That Pay Well – My Closing
Well, this is all I have for you today.
Of course, there are many other weird jobs that will pay you more than the average annual salary.
I'll keep updating this article with more relevant jobs in the future.
Until then, I would like to hear from you:
What are your favorite odd jobs that pay well?
Which one would you like to do?
Let me know in the comments section, and we can exchange opinions about it.
More Ideas From Cash Embrace You May Like: