My Freelance Paycheck Review: Make $3K/Month Writing?
If becoming a well-paid freelance writer is your number one goal these days, reading My Freelance Paycheck Review will be your first move in the right direction.
Getting started as an online writer and content creator is quite an intimidating experience.
Especially if writing is a passion of yours that you've been bottling inside without any chance for a creative outlet.
Many people might tell you:
"Want to write?  Then just write."
Yeah, but that's not the whole story – the rest of it is wrapped around a couple of important questions:
"How can I start making money writing, find lucrative clients, and get paid well for my writing skills as soon as possible?"
Well, My Freelance Paycheck will answer all of these questions.
Today, we'll talk about what is My Freelance Paycheck and how does it work.
Furthermore, you'll learn the truth about is My Freelance Paycheck a scam or legit.
Most importantly, I'll put your mind at ease and I'll reveal to you whether this product is a great fit to help you build a profitable freelance writing business or not.
Interested to write for a living, but you don't know where to start?
Stay with me for the next couple of minutes and I'll give you plenty of ideas!
This post contains affiliate links, here is my affiliate disclosure.
Freelance Writing In 2020 – How Profitable Is To Be A Freelance Writer Today?
Actually, it turns out that working as a freelance writer is more than a lucrative way to make money online nowadays.
It pays more than well!
As a result, becoming a freelancer who makes a living writing is the kind of career that is quickly establishing as a top choice for thousands of people around the globe.
There is no shortage of clients who are always looking to hire content creators.
So, rest assured that once you build a name for yourself, you'll never be out of a job.
And when you throw the rest of the advantages into the mix…
For instance, working from the comfort of your home (or the beach if you prefer), flexible hours, plenty of free time for your friends and family…
Long story short, the potential here is not to be underestimated.
But let's get back to the question of money real quick:
Are you aware of the fact that a 500-word article will deliver around $50 to your bank account?
That's 50 bucks for a job that can be done in less than an hour!
Not too bad, is it?
With that being said, there is probably just one question in your mind right now:
How do I become a well-paid freelance writer?
Let's talk about that when this My Freelance Paycheck review continues, shall we?
How To Become A Professional Freelance Writer?
By all means, there are a couple of ways to achieve the status of the desired freelancer and to earn your living thanks to your writing skills.
The first one is the most common way people start working as freelancers that I see happening online these days:
Firstly, you'll have to choose your niche.
It's always a better idea to focus your content around a certain topic.
This way, you'll establish yourself as an authority in your chosen field much quicker than if you write about anything and everything.
Next, you'll need to set up a website or a blog, so all of your amazing work can be found in one place.
Think of it as your own professional portfolio that will allow all of your prospective clients to get a sense of who you are as a writer almost instantly.
Once you've written a good amount of breath-taking articles, it's time to sell yourself as a writer.
You can start pitching companies or websites, offering your services on marketplaces such as UpWork, Freelancer, and even Fiverr.
Now, there is nothing wrong with becoming a freelance writer this way.
After all, it will work if you put in the effort and do the job right.
However, it's not the smartest nor the most convenient way to build your new career.
Mostly because going down that traditional road will take you a lot of time.
Not to mention, you'll have to constantly research and educate yourself on your own.
If you have no previous experience, a lot of mistakes will be made along the way and that's just normal.
But it doesn't necessarily have to be – you can cut the process short by simply learning from some of the best in the industry.
I mean, it will save you a lot of time if you have somebody to guide you, to show you the Do's and Don'ts of the job from the start, right?
Speaking of that… Entering My Freelance Paycheck!
What Is My Freelance Paycheck?
My Freelance Paycheck is an online teaching platform that was created with a singular goal in mind:
To transform every newbie with a zero or barely any writing experience into a marketable freelance writer as fast as possible.
This training program will show you all the rope of the freelancing career and will help you to start making money while you're still learning.
Created by Laura Pennington a couple of years ago, this digital product continues to improve the value it delivers to thousands of students worldwide.
Laura, the creator itself, is a hugely successful freelance writer and she based the training on all of her knowledge, experience, and expertise gathered through the years.
My Freelance Paycheck Review – What's Inside?
Personally, I find this product to be the ultimate tutorial that will teach you step-by-step everything you need to know about making a full-time income as a freelance writer.
Now, let's see what you're actually getting out of it, shall we?
You'll receive an eBook, video training lessons, and a couple of pretty helpful bonuses.
With that being said, allow My Freelance Paycheck review to tell you all about them in detail:
My Freelance Paycheck eBook
To say that the core product of Laura's training is jam-packed with information is an underestimation of the truth.
After all, the eBook you're going to receive is 156-pages long.
Here is a short overview of what this eBook contains and what you'll learn:
How to evaluate your writing talent and abilities whether you're a newbie or an experienced writer.
Which job listing database will be the best fit for your current writing skills.
Finding your first writing job from potential prospects.
Small or big writing projects – which ones to start with?
Identifying your perfect clients – plus how to find them, how to get them to work with you, how to build a strong relationship with them, etc.
Working to improve your content – find out how to write professional writing samples.
Increasing your marketing value and exposure as a writer – you'll be provided with proven to work strategies and techniques to help you do that.
Just so we're clear, that's a tiny portion of all the knowledge and training you'll gain access to once you grab that eBook.
There is so much more going on inside!
My Freelance Paycheck Training Videos
At the time of writing this My Freelance Paycheck review, the product offers a total of 23 training videos.
While the eBook will certainly get you started on the right foot, the video materials will take your knowledge to the next level.
Because they'll allow you to dive into Laura's personal experience and expertise.
In other words, all through the video lessons, the creator will share with you everything she has managed to learn through her own freelance writing career.
So, prepare yourself to witness how Laura has built a successful and profitable online writing business from scratch.
Here are some of the topics she's discussing in the training videos:
Is freelance writing really the best fit for you?
What the actual benefits are if you choose the life of a freelancer.
How to set-up realistic writing goals at the beginning – and how to achieve them.
Creating a smart personal marketing plan.
Deciding on your rate.
When to say NO to clients – and why it's important to do that.
Ultimately, the video training sessions can't stress enough how essential delivering high-quality content is when you work as a writer online.
Also, Laura will reveal to you what exactly you should look for before accepting a writing assignment.
Knowing what to avoid will help you escape any future problems with your potential clients, don't you agree?
My Freelance Paycheck Bonuses
As I've mentioned earlier in this My Freelance Paycheck review, the training is not shy about bonuses.
If you sign up today, you'll receive 5 of them:
An audio version of the product – it comes in mp3 format and you'll appreciate it if you rather learn by listening than reading.  That saves time, doesn't it?
Laura's UpWork Quickstart Guide – starting to build a presence on UpWork as quickly as possible will help you make money faster.  The creator will provide you with a PDF that will show you how to do exactly that.
5 freelance project response templates – Laura knows how to help you look like a pro even in the early stages of your writing career.  These templates are designed to assist you with the proper response to prospective clients.
Success Multiplier book – this bonus will allow you to pick up the brain of 5 huge experts in the freelancing field.  Discover more than 20 of their personal secrets and enjoy the success stories they're glad to share.
The 5 most common mistakes most freelancers make – dive in years of experience thanks to Laura revealing which are the biggest mistakes most newbie freelance writers make.
What I Like About The Product
Quite frankly, I really like this product – and that's not something I get to say very often when writing a review.
I believe that it offers tons of value to anyone who is interested to make money writing for a living.
With that being said, let me share with you all the reasons why I think it will be a great fit for you if you're determined to work as a freelancer:
An in-depth, professional, and highly-valuable training – the platform goes above and beyond to teach you how to become a freelance writer and to make money thanks to your writing skills.
Different ways to train – the learning material comes in PDFs or video lessons, so you can choose how to absorb the information.
Beginner-friendly – Laura's product is specifically designed to help complete newbies.  You don't need to have any previous writing experience.  On the contrary, just follow the training and you'll learn step-by-step how to transform yourself into a well-paid freelance writer.
Real testimonials – if you have 5 minutes to spare, take the time to read the testimonials on the official website.  On that note, you'll be glad to find out that those stories are coming from real students sharing their personal views of the training.  There are no paid actors reading off script here!
Great bonuses – Laura has gone the extra mile to get you more than you probably expect out of her product.  The bonuses provided certainly add some extra value to the training that is already more than valuable.
Laura Pennington is a real person – again, no fake photo, fake name, or anything even remotely similar to the shady tactics the scam products are infamous for. No, Laura is a hugely successful freelance writer and she has achieved quite a lot in the freelancing field over the years.  Her resume speaks for itself in my opinion.
There is a 60-day money-back guarantee – it's highly unlikely that the product won't justify your expectations.  But in case that happens, you can always have your cash back thanks to the money-back guarantee.
What I Don't Like About The Product
Honestly, I'm including this paragraph simply because I have no intention to leave My Freelance Paycheck review incomplete.
So, if I have to think of something that I don't like about the platform, the only thing that comes to mind is the sales video.
Not to say that there is something wrong with it, but I feel like it can use some improvement.
Considering the value the product offers, I think its sales presentation should do it more justice.
My Freelance Paycheck Pricing
Alright, let's talk about the price, shall we?
At the time of writing this My Freelance Paycheck review, you can get the product for $47.
Pretty affordable in my opinion.
Especially considering how much of a value you're going to receive in exchange for your money.
Keep in mind, $47 is the original price of the training and it hasn't changed ever since the product was launched a few years ago.
Also, there used to be a lot of misunderstandings with upsells that were associated with My Freelance Paycheck.
So glad to inform you that no mandatory upsells exist at this point in time.
In short, you'll never have to pay more than $47 for the core product – no upgrades will be forced on you by all means.
Who Is Laura Pennington?
Up until now, I've mentioned her a few times, but she deserves a bit more than a couple of words.
Other than being the creator of My Freelance Paycheck, what else is there to know about Laura Pennington?
Actually, a lot:
This lady has built quite a name for herself through the years.
To say that she has an impressive writing and business background is downplaying the truth.
Her website Six Figure Writing Secrets provides so many useful guides and information that anyone interested in freelancing will hugely appreciate it.
Giants like the Business Insider have allowed her to publish content on their pages and that says a lot as well.
Currently, her profile on UpWork will let you know that she has earned more than $300,000 thanks to her writing skills alone.
The numbers are kind of impressive, aren't they?
In short, if you're looking for someone to teach you how to become a successful freelance writer, Laura is the right person to do it.
My Freelance Paycheck Review – Who Will Have The Best Use Of This Training?
For starters, anyone who is interested in becoming a freelance writer.
Whether you would like to earn extra money writing or a full-time income, the platform will teach you how to achieve both.
Moreover, My Freelance Paycheck is perfect for beginners who have no idea where to start.
Save yourselves hours and hours of doing research online on your own – the course has collected all the necessary info in one place for your convenience.
Most importantly, escape most of the mistakes almost every newbie freelancer makes – Laura wants nothing but success for you.
And she has done an amazing job to make sure that you'll have that!
Related Read:
Is My Freelance Paycheck a Scam?
My Freelance Paycheck is a legit product that is all about teaching you how to become a professional freelance writer.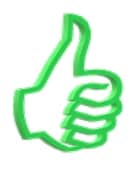 No, it isn't – you can sleep like a baby knowing that this product won't scam you in any sort of way.
There is nothing sketchy about it – the training is of a high-value and the creator knows what she's talking about.
On top of that, there is always the money-back guarantee:
In case you're not satisfied with the platform, you'll receive your investment back, no questions asked.
An Alternative Way To Make Money Writing
Basically, being a freelancer is just one option from the sea of possibilities where earning from your writing skills is being concerned.
With that being said, allow me to present you with another one:
How do you feel about starting a different online business?
You'll still write (I do it on a daily basis), but you'll have the chance to do and earn from much more than that.
The benefits are the same – working on your own terms, more free time, etc.
But the number of possible income streams is definitely higher.
Not to mention, you'll get to experience what building a passive income feels like first hand.
If that sounds intriguing to you, you can begin the journey by reading my Free Guide.
This guide explains in plain English what the process looks like and it will show you the 4 simple steps you'll have to take to start a profitable online business.
More Money-Making Ideas You May Love:
My Closing
Now, I hope that after reading My Freelance Paycheck review you have a much better idea of what the freelancing business is all about and how to become a part of it.
I know, there is always more to be said on the topic – freelancing is a constantly changing field.
So, I'll do my best to keep updating this post with fresh and relevant information.
Anything you would like to say about it?
Any questions you may have or any detail you would like to discuss – there is a room for both of those in the comments section below.