30 Best Ways To Make $10 A Day (Offline And Online Methods)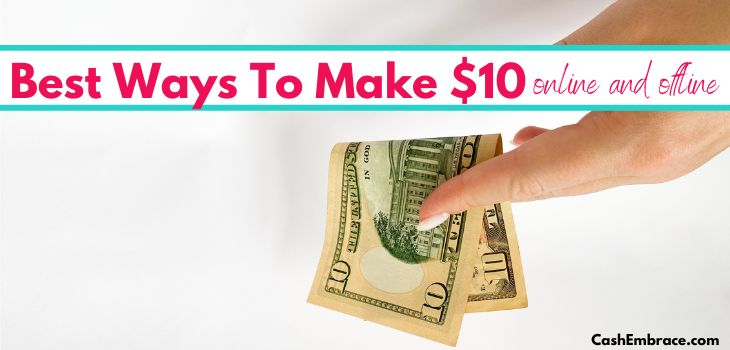 Do you want to learn the best ways to make $10 a day? Of course, you do:
Getting an extra $10 each day might not seem like a lot but that side income will add significant earnings over time. And everyone can use an extra source of income these days!
We all know that slow and steady wins the race. Likewise, adding $10 to the money you're already making will serve many purposes, such as paying unexpected medical bills or going on your dream vacation.
Shall we dive in and explore the top possibilities to secure an extra income of $10 each day?
This post contains affiliate links. Visit my affiliate disclaimer for more info.
Recommended Read:
How To Make $10 A Day Online And In-Person
1) Sell Stuff You Don't Need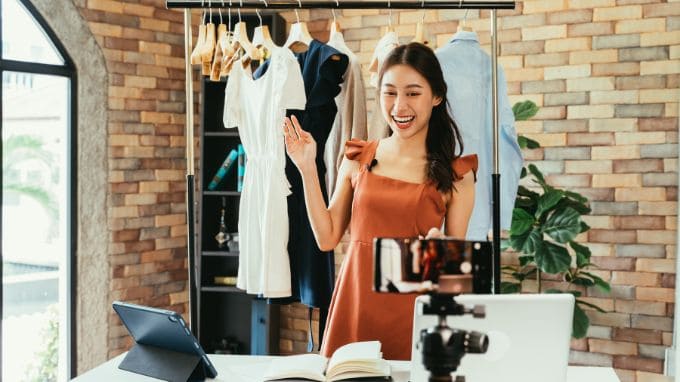 Selling stuff you don't need will be a rewarding experience on multiple fronts – you'll declutter your living space and earn extra money simultaneously.
By parting ways with items that no longer serve any purpose, you'll provide value for people who want them at reduced prices. There is always someone who can use everything you have to offer, whether that is furniture, clothing, electronics, or even books.
What about the opportunity to sell things you create? Well, that will work too, considering many DIY crafts are selling better than ever right now.
Related: 70 Fun Hobbies That Can Earn You Money
2) Sell Unwanted Gift Cards
Do you own plenty of gift cards you'll probably never use? Assuming you do, maybe you should consider exchanging them for cash.
The way I see it, if you're not going to use something, there is no reason to keep it. Instead, turn everything you don't need into extra money.
List your gift cards for sale here:
3) Rent Out A Room
Whether it's a spare bedroom, a converted basement, or an attached studio, renting a room offers numerous benefits.
Firstly, it provides financial relief by offsetting the cost of rent or mortgage payments. Additionally, it fosters a sense of community, as you have the opportunity to meet new people and potentially form lasting connections.
Let people know you have a room to rent once you list it on Airbnb.
4) Rent Out Your Car
Have you heard of Turo? If you haven't, now is the time to get familiar with this company:
Turo is a platform that will allow you to make money by renting your car to other people. So, visit Turo, list your car for rent, and the people who want to rent it will connect with you.
Renting a car is an excellent money-making idea for anyone who owns a second car and rarely uses it.
Related: How To Make Money By Placing Ads On Your Car
5) Drive For Uber Or Lyft
Are you fond of driving? Hopefully, you're since driving for Uber or Lyft is one of the easiest ways to make $10 a day.
As a rideshare driver, you have the freedom to set your own hours and be your own boss. Companies like Lyft and Uber will let you earn by providing transportation services to passengers in your area using your vehicle.
Rideshare driving requires a reliable car, a valid driver's license, and meet certain qualifications set by the rideshare company. Also, you'll need to pencil in gas and vehicle maintenance costs that will reduce your earnings.
6) Deliver Food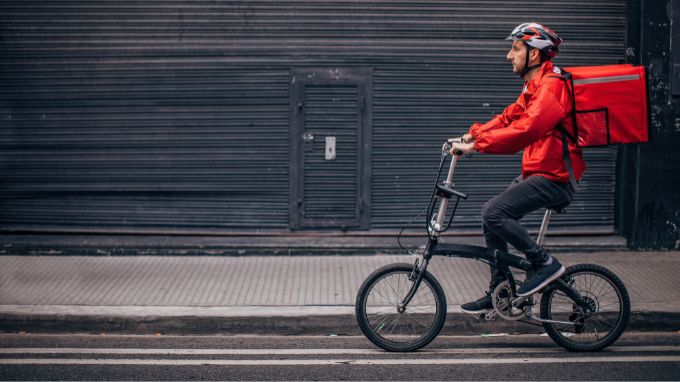 Making money by delivering food has become an increasingly popular and accessible way to earn income. With the rise of food delivery apps and platforms, individuals now have the opportunity to work as independent contractors and capitalize on the growing demand for convenient meal delivery.
Doing food deliveries will allow you to leverage your vehicle or bicycle – you can even walk to deliver orders from local restaurants directly to customers' doorsteps. Such a side hustle will provide a steady source of income and give you a chance to interact with different people and earn tips along the way.
So, if you enjoy being on the move, have a reliable mode of transportation, and want to make money on your own terms, delivering food can be an excellent opportunity to do just that. See how to start earning from food delivery once you become a DoorDash driver.
7) Make $10 A Day By Shopping For Groceries
Do you know what Instacart is? For those that don't, I'll say that Instacart provides one of the best ways to make $10 a day (and more than that).
Right now, Instacart is one of the most popular companies that deal with grocery delivery and pick-up services in Canada and the USA. And how can Instacart help you make extra money? Here is how:
Once you sign up, the Instacart App will connect you with people who need groceries nearby. You'll visit the grocery shop, get the items, and deliver them to the appointed location. Isn't that a fun way to supplement your income?
8) Babysit
By all means, babysitting is a flexible part-time job that offers many perks, such as reliable income and the opportunity to set your own schedule. That's one of the reasons babysitting is a suitable job for students and even teens. Let's not forget the stay-at-home moms:
In my opinion, one of the best ways to get paid to care for children is to offer your babysitting service as a work-at-home job. After all, if you're already watching your own kid, is there a reason not to make money by watching another one as well?
Believe it or not, you can offer your babysitting services online these days – companies like Care.com will connect you with people who need to hire a babysitter.
9) Become A Mystery Shopper
Becoming a mystery shopper is quite a unique way to make money online – getting a mystery shopping gig can earn you way over $10 a day.
Generally speaking, a mystery shopper observes, evaluates, and provides feedback on a store or service. For example, mystery shoppers might have to visit stores, restaurants, and service establishments to asses the overall experience.
Nowadays, many companies offer mystery shopping gigs. Some of the most popular places to start working as a mystery shopper are:
10) Get Paid To Walk
Nowadays, there are literally hundreds of apps you can download and use to make money. Many of these apps will pay you to walk.
Unfortunately, using apps that will pay you for walking and exercising won't make you rich. Still, taking advantage of everything they have to offer is worth it:
All apps that offer payouts for walking will do so for activities you already do daily. What's the harm in trying them out?
Check the best 20 apps that will pay you to walk when you have a minute.
11) Walk Pets To Make $10 A Day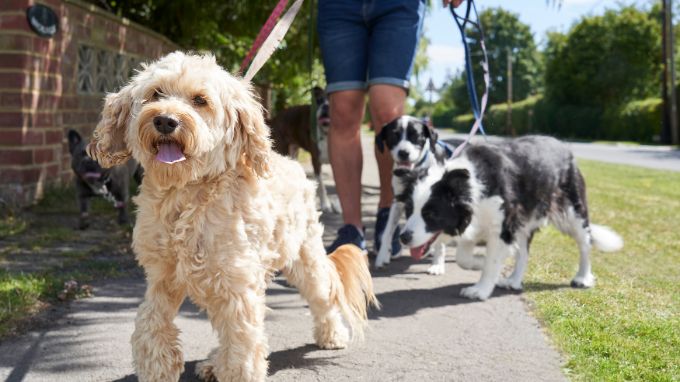 Do you love animals? Assuming you do, how do you feel about pet-sitting for others? That's the perfect job for animal lovers and will make it worth your while.
These days, pet sitters offer a range of services, including feeding, exercise, grooming, and administering medications. Beyond meeting the basic requirements, pet sitters also provide essential companionship and playtime, helping to alleviate any stress or anxiety pets may experience during their owner's absence.
Browse through these platforms to find your first pet-sitting gig:
12) Complete Tasks On TaskRabbit
TaskRabbit is a job service company that operates in many countries around the globe, including the USA, Canada, the UK, Spain, and Italy.
If you consider yourself handy, TaskRabbit might be the right place to find a side job – the platform will connect you with people willing to pay for your services.
And what these services might be? Take your pick – TaskRabbit workers (taskers) offer cleaning, painting, moving, landscaping, and assembling furniture services.
See how to start with TaskRabbit and earn over $2,000 a month as a tasker.
13) Do Odd Jobs For Money
Quite frankly, what one person considers an odd job might be perfectly normal for another. Still, certain jobs are not suitable for just about anybody, and that's why most people might see them as weird.
Be that as it may, it turns out that some of the oddest jobs you can think of pay surprisingly well. For example, do you know that a professional mourner can earn up to $120 per event?
Other odd jobs you can do for cash are:
Embalmer
Gold ball diver
Sewer flusher
Bingo manager
Professional queuer
Spare a couple of minutes of your time to read about the top 50 odd jobs that can make you a full-time income.
14) Complete Small Tasks For Cash
Anyone can make $10 a day by completing small tasks that only take minutes. Most sites you can join to do small tasks for money are available worldwide.
Keep in mind that a small task site will offer you the opportunity to do a physical or virtual job that requires little to no effort. These sites are widely known as micro job sites.
While a micro job site won't deliver the same amount of income as your nine-to-five job, you can use it to manage unexpected bills or other expenditures.
15) Take Online Surveys
There is no doubt about the benefit of doing surveys online – competing surveys for money is one of the simple ways to make $10 a day.
Most surveys are fun to do and won't take more than 15 minutes of your time. On top of that, many survey platforms will give you a bonus as soon as you create an account.
Feel free to check the best places that will send you money as a sign-up bonus. But before you do that, you might want to begin with the surveys first:
16) Offer Services On Fiverr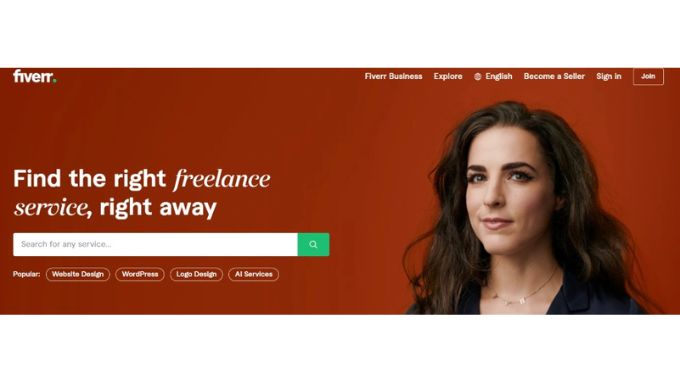 Many online side jobs will earn you at least $10 a day, and one of these jobs is becoming a Fiverr seller. Anyone can create a free account on Fiverr to offer plenty of different services.
Fiverr is a global marketplace that connects businesses with people providing services. It doesn't matter what kind of skill you have – someone on Fiverr will gladly pay for it once you advertise it.
The majority of Fiverr sellers offer start-up packages for as low a cost as $5, but you can price your service at any amount you choose. Spare a minute to create your Fiverr account and post your first service today!
17) Freelance Online
In the last couple of years, freelancing online has opened tons of new possibilities to people worldwide. Considering we live in a digital age, anyone with a skill set can harness the power of the internet to connect with potential clients across the globe.
Freelancer is an excellent platform that exists to serve the needs of both freelancers and businesses that want to invest in their services. Anyone can create a free account on Freelancer and advertise their skills and services for hire.
Now, what fields can make you a decent amount of money as a freelancer? See some of them below:
18) Work As A Virtual Assistant
Virtual assistance is one of the online jobs that will pay you weekly. More importantly, a virtual assistance position will allow you to make $10 a day, plus much more than that.
For those who don't know, virtual assistants are professionals that offer services to businesses from a remote location. Common services you can offer as a VA are managing emails, scheduling appointments, conducting research, etc.
It might be hard to believe, but anyone can become an in-demand virtual assistant – you don't need a degree to start offering VA services.
19) Make Money On Social Media
Nowadays, working as a Social Media Manager is probably the most popular way to make money with social media. However, you have plenty of other options to consider:
How about making money on Pinterest? You can do that even if you don't own a blog. Or how do you feel about earning an income via Twitter?
I suggest looking into Social Sale Rep – that platform offers a little-known way to monetize your social media accounts by giving away free eBooks.
Related: Social Media Jobs You Should Avoid
20) Online Tutoring
Is there a subject that falls into your expertise? Moreover, are you willing to teach that subject to others online and earn money for the effort?
Hopefully, you're open to the idea of working as a tutor online – tutors get to enjoy flexible hours and the opportunity to make money from their living room.
On average, the hourly pay rate for tutoring is around $19. Of course, you'll be able to earn more than that, depending on the tutoring position you'll choose to accept. Find well-paying tutoring jobs below:
21) Teach English Online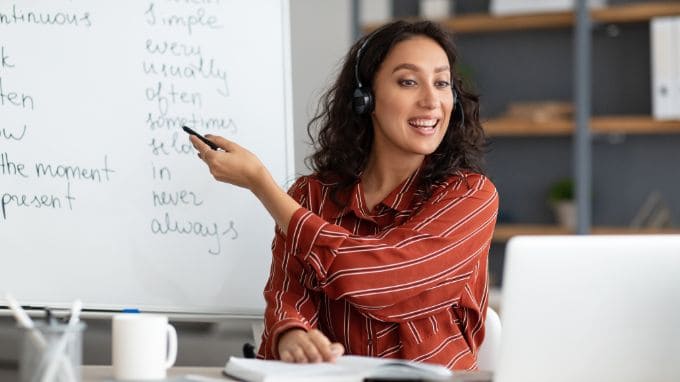 While teaching English online is a form of tutoring, I think the opportunity deserves its own paragraph and your undivided attention:
According to recent data, online English teachers can earn up to $40 an hour, more than a decent income for 60 minutes.
Most platforms offering English teaching positions hire people with a Bachelor's Degree, like VIPKID (an example). However, you can find a platform that will hire you to teach English to kids and adults even if you don't have a degree.
Related: How To Make Money Doing Homework For Other People
22) Play Games To Make $10 A Day
Do you enjoy playing games on your phone? And if you do, how much time do you spend daily on your favorite games?
Here is an idea – why not monetize the time that goes into playing such games? I mean, getting paid to play games seems like the perfect way to receive free money.
These games will let you earn cash each time you play them:
23) Get Paid To Watch Videos
Generally speaking, there are over 10 ways to make money while watching Netflix. But that's not the only way to earn cash for watching videos:
On the contrary, some platforms will send you PayPal cash or gift cards to reward you for your video-watching activities.
See the best ways to make extra money by watching videos.
24) Invest Your Spare Change With Acorns
Investing spare change with Acorns is a simple and effective way to grow your wealth over time. Acorns is a micro-investment platform that rounds up your everyday purchases to the nearest dollar and automatically invests the difference into a portfolio.
Such an innovative approach allows you to invest even the smallest amounts of money without feeling the impact on your day-to-day finances.
With Acorns, you can start building your financial future effortlessly, harnessing the power of small change to reap long-term rewards.
25) Use Cashback Apps
As you probably already know, cashback apps will let you earn a portion of your purchases back as a cash reward or other incentives.
Once you decide to use a cashback app, scan your receipts, link your credit or debit card, and shop through the app.
Let's face it – using cashback apps is so much better than not using them – they will save you a good amount of money over time.
Popular cashback apps are:
26) Provide Customer Support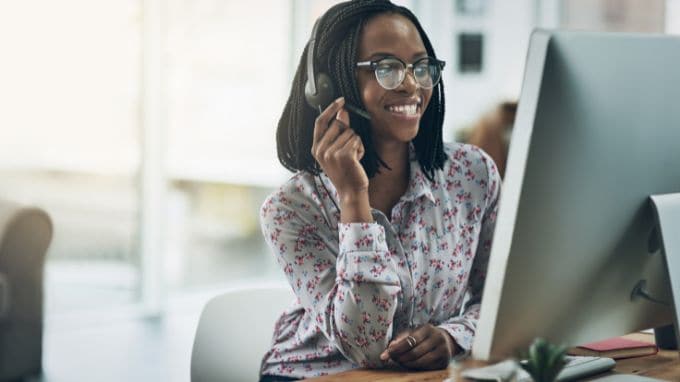 By all means, providing excellent customer support is essential for the success of any business. Customer support workers must assist the clients and satisfy their needs and issues.
People with good listening and communication skills will be great as customer support representatives.
On average, working in the customer support field will earn you around $23 an hour. Look for your first customer support position on these platforms:
Related: Best Jobs That Don't Require Using A Phone
27) Make $10 A Day By Selling Photos
Getting a high-paying photography job will allow you to earn up to $100 an hour. With that said, I'm sure some of you prefer to sell photos online on a freelance basis.
If that's the case, over 30 online platforms will let you list your photos for sale. Also, we should not forget the opportunity to make money selling feet pics.
I have a list of 35 apps that will help you sell feet images online – check them out when you can spare a minute.
28) Sell Your Hair
Quite frankly, not everyone will be fond of the idea of making money by selling their hair. Nevertheless, selling hair is a popular option for individuals looking to monetize their natural assets.
Expect to earn anywhere between $160-$600 for selling your hair – the exact amount you'll receive depends on many factors.
Are you ready to sell your hair? Do it here:
29) Participate In Market Research
In my opinion, participating in marketing research is one of the best ways to make $10 a day – actually, you can earn much more than that.
Take Respondent, for example – working with this company will allow you to earn up to $300 per research study. More often than not, Respondent users make at least $140 an hour.
Learn everything there is to know about Respondent before you join the platform.
30) Ask For A Raise
Honestly, can you think of a better way to make $10 a day than securing a pay raise? Is there a reason not to do that?
While the thought of going to your employer and asking for more money might e uncomfortable, maybe you should consider it:
Sure, your boss can always say no, but you will never know until you try!
My Closing
Alright, these are all the ways to make $10 a day I have for you today.
There is no shortage of ways to boost your income with ten bucks each day, so I'll update this article with relevant information later.
Until then, share with me your thoughts on the subject:
What are your favorite ways to earn $10 a day?
Let me know in the comments section below, please.
Related Articles You May Enjoy: