VIPKID Review: The Best Fit To Make Money Teaching Online?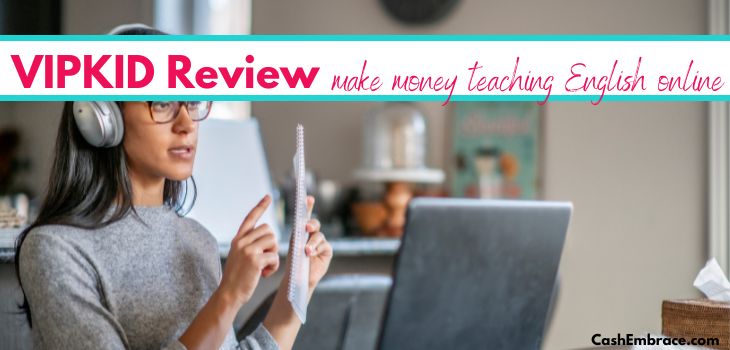 If you're ready to start making money online, this VIPKID Review will show you an incredible opportunity to do that by teaching.
While many online jobs will allow you to earn well, sharing your knowledge and expertise stands above the rest of the side hustles in a particular way:
These days, even people without a Bachelor's Degree in English can make money teaching from home.
All you need to do to take advantage of that opportunity is choose a company that will accommodate your teaching skills and let you earn for having them.
Today, I'll tell you everything there is to know about teaching for VIPKID:
What is VIPKID, and how does it work?
Can you make money working for VIPKID?
How much money can you make teaching for VIPKID?
Should you believe the VIPKID complaints?
Is VIPKID legit or a scam?
Disclaimer: I'm not an affiliate of VIPKID. Every fact you'll read in this blog post comes from research on information available in the public domain.
Recommended Read:
VIPKID Review – The Basics
Before I dive deep into my take on VIPKID, I want to take a second to address the rest of the articles about the company.
Nowadays, there is tons of info about VIPKID:
I assume you have at least a general idea about what most VIPKID reviews are saying.
If you don't, I'll have to be the one to tell you that many VIPKID job reviews are confusing at best and contradicting at worst.
I won't dwell on every little detail right now. Instead, I'll direct your attention to the one factor I consider more than essential when discussing VIPKID:
Basically, the overall opinion content creators post online is that getting a job with VIPKID is a piece of cake, and so is securing a pay increase.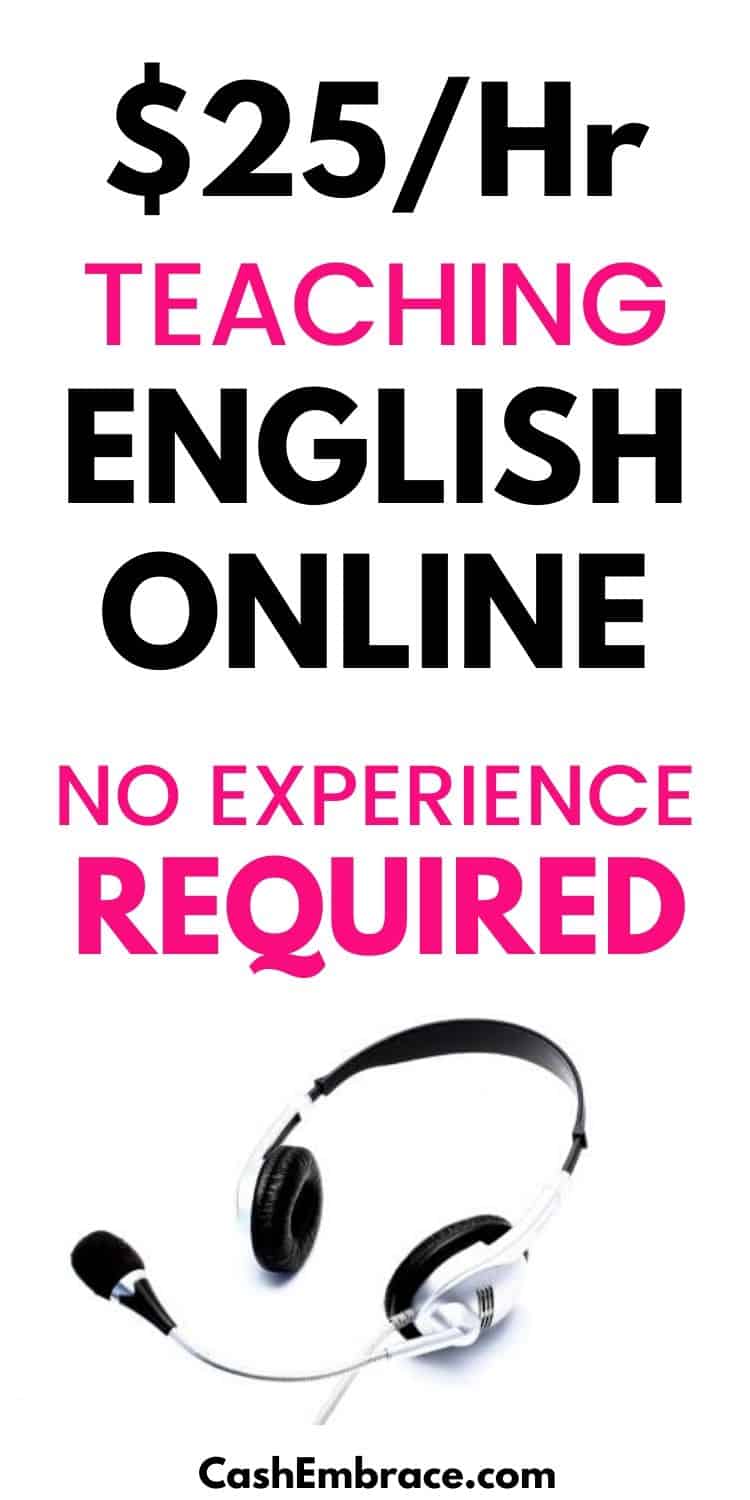 Unfortunately, my research shows that this is not entirely true:
Due to the recent rise of interest in finding a well-paying work-at-home job (for obvious reasons), the VIPKID hiring process is more competitive than ever.
As a result, your chances of getting a teaching position at the company are slimmer than before. But that doesn't mean they don't exist:
On the contrary, you can still become an English teacher for VIPKID, and I'm about to show you how to do that!
Is VIPKID Legit?
Trying to get a job in an illegitimate company is something you should never do – that goes without saying.
So, is VIPKID a legit platform to consider working for in your spare time?
Yes, VIPKID is a legitimate website people with the necessary skills can use freely to make money teaching on the web.
Actually, VIPKID is not only legit:
Nowadays, most people see the company as the absolute leader in its respective field.
Long story short, working for VIPKID is a safe opportunity to make money from home.
Awesome Money-Making Ideas:
What Is VIPKID?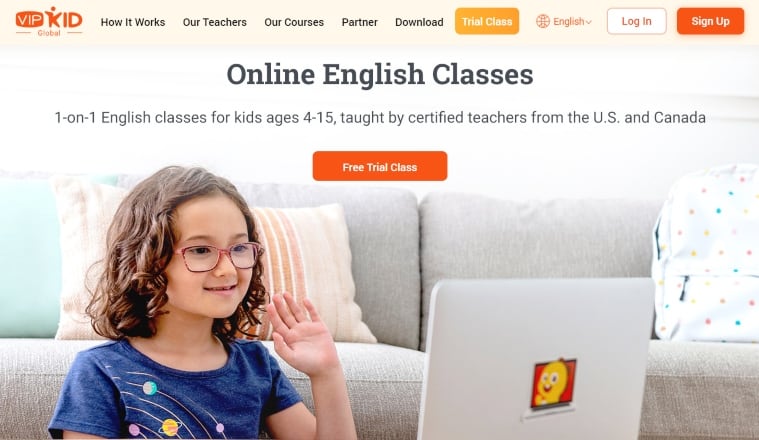 To sum up, VIPKID is an online ESL teaching platform that hires native English-speaking teachers to teach students in China.
These students are children between the ages of 4 and 12.
The goal behind the platform's existence is to serve both parties – English tutors who want to earn online and Chinese children who need to master English as a second language.
Currently, VIPKID is one of the most popular sites that offer such services online, and that's not by accident:
VIPKID is a recipient of prestigious awards such as the US-China Entrepreneurship Leader Award and the Top 21 Global Innovation Award.
Founded by Jessie Chen and Cindy Me in 2013, the company has managed to attract some major investors through the years. You can read about them on VIPKID's official site.
Now, VIPKID hires only teachers from the USA and Canada. Don't let this discourage you, though:
Other companies are looking to hire English tutors that might be a better fit for your needs and location of residence.
How Does VIPKID Work?
Alright, let's get this VIPKID review moving, shall we?
A good way to start revealing the essential info about the company is by explaining its working process.
First and foremost, don't think of VIPKID as a freelance working portal where you create a profile and wait for an employer to hire you:
That's not how VIPKID works.
If you want to get a job through the platform, you'll have to go through a hiring process.
Only people with a Bachelor's Degree in English and a teaching license will be serious contestants for a position.
Assuming that you meet such criteria, you'll be ready for an interview and a demo lesson.
Depending on how you manage both of them, the team behind VIPKID will decide whether you're a good fit for the company or not.
Freelance Careers You Can Develop With No Previous Experience:
VIPKID Review – Requirements To Become A VIPKID Teacher
Canada Or USA Residency: Unless you live in the USA or Canada, you won't be able to start working for VIPKID. Plus, the company doesn't hire teachers who live in California anymore.
A Bachelor's Degree (Or Higher): That degree can be in anything.
One Year Of Working With Children: Having babysitting, teaching, tutoring, coaching, or mentoring experience with kids is a must.
TEFL Certification Or A Professional Teaching License
What Do You Need For Your VIPKID Classroom? (VIPKID Setup)
Fast Internet Connection: Using a reliable internet connection is unavoidable if you're serious about teaching online.
Laptop/Dekstop: Both laptop and desktop will let you do the job, but make sure that there is a web camera as well.
Dry Erase Board: Chances are, you already have a dry erase board at home.
Appropriate Lightening And Background.
VIPKID Job Review: How To Apply For VIPKID Jobs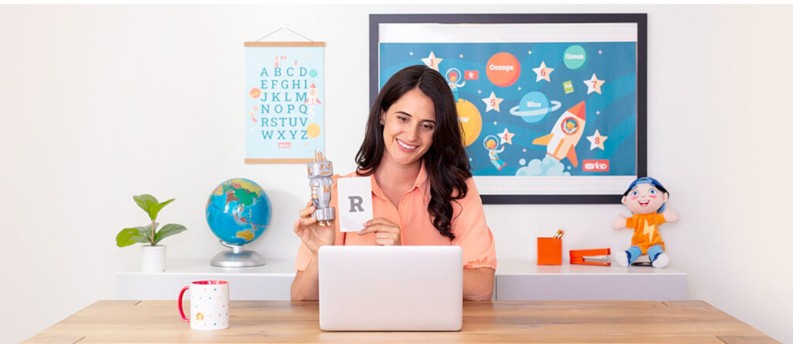 I think it's time to take a closer look at the application process and the steps you'll need to take to secure a teaching position at VIPKID.
Basically, here is everything you should do once you decide to try your luck as a VIPKID teacher:
Visit The Official Site Of VIPKID: Once you're there, click the Teach With Us button to apply for a job.
Fill In The Online Application Form: Completing the online application form is necessary to move further with the process.
Showcase Your Teaching Skills: Prepare yourself for a 30-minute long session with a VIPKID recruiter where you'll demonstrate your teaching abilities.
Record A Demo Lesson: Recording a demo lesson and submitting it is something you'll be able to do on your own time if you prefer it instead of the live interview.
Get Familiar With The Inner Workings Of VIPKID: In case you impress VIPKID, the company will provide you with videos that cover its curriculum, technology, and standards.
Do A Full-Length Mock Class: During the first mock class, you'll have to act as a tutor to a teacher-mentor who will pretend to be a kid. Here, you'll spend around 10 minutes teaching the student a few letters and their sound. Your mentor will provide feedback and send you an email to notify you whether you'll need to do a second mock class to pass.
Sign A Contract: Being a teacher for VIPKID means that you'll work as an independent contractor – the contract you'll receive is for six months.
Get A TESOL Certificate: VIPKID requires all future teachers to go through a TESOL course within the platform.
Open Your Schedule: At this point, you can begin teaching!
All VIPKID teachers work with their students one-on-one, and the educational process is happening via video lessons.
There is no need for you to deal with a grading system.
Also, you'll not have to worry about paperwork or planning the teaching lessons:
Everything you need will come from VIPKID – the company will give you lesson plans to use.
How Much Money Can You Make With VIPKID?
In my opinion, the pay rate is the info that matters the most in this VIPKID review.
Generally, the earnings you'll receive while teaching for VIPKID depends on a couple of factors.
For example, one factor the platform takes under consideration when determining your teaching salary is your credentials.
Another one is the quality of your teaching performance during the demo lesson.
We have to factor in the incentives VIPKID provides as well.
So, what hourly pay rate should you expect when you work for VIPKID?
The Average VIPKID Salary
On average, VIPKID will pay you $7-$7.50 per class that lasts 25 minutes.
And that means you'll earn between $16-$19 per hour.
Many VIPKID reviews claim that you can make up to $22 per hour and even $25 per hour.
According to the teachers working for VIPKID, the company always pays on time.
VIPKID Review: VIPKID Incentives And Contests
Class Incentive And Participation: If you can teach over 40 classes per month, you'll receive a participation incentive of up to $3 per half an hour.
Bonuses And Contests: Sometimes, VIPKID offers promos and bonuses that will increase your monthly earnings from the company.
Referring People: Every teacher who gets a job after you introduce them to the platform becomes your referral. Expect to earn $100 per referral.
VIPKID Issues And Complaints
This VIPKID review would never be complete without the most common complaints about the company.
Here they are:
Technical Issues
Unfortunately, every online platform has to deal with tech issues from time to time, and so does VIPKID.
More often than not, such technical issues might be minor glitches in the system or the inability to establish a connection with the platform.
It goes without saying that if you can't connect, you won't be able to teach either. Subsequently, the class can't happen, and you won't earn any money.
With that said, when the system goes down for a while, you're not the only one who loses money – VIPKID does too.
As a result, the company takes the tech issues more than seriously and works hard to resolve them.
Different Time Zone
Actually, I can't agree with people who complain that teaching for VIPKID is something that has to happen during the night or the early hours of the morning.
I mean, we all know the geographical location of China on the map, don't we?
Your working hours for VIPKID might not be as comfortable as you wish.
But there is nothing anyone can do about that.
Parental Control
Don't succumb to a surprise if the kid's parent tries to take control of the lesson while you're teaching for VIPKID.
Sure, that's an unpleasant experience, but it happens sometimes.
Some parents tend to involve themselves a bit more in the educational process.
Here, a bit of patience can go a long way for all parties involved.
VIPKID Pros And Cons
Pros:
An opportunity to earn well online: Up to $22/hour plus bonuses doesn't sound too bad, does it?
Work from home: You don't have to leave your sofa to be able to make money with VIPKID.
Not much preparation: Most lessons are pre-made for you.
Simple application process: Going through the application process is not difficult to manage.
Set your own schedule: The company doesn't require minimum hours you'll have to put in per week.  Feel free to work whenever you want.
VIPKID is an industry leader in its field: There is no need to elaborate further on that.
Opportunities to make more money: VIPKID runs promos and contests that allow teachers to earn more. Also, you'll get $100 for every teacher hired after you refer them to the platform.
Cons:
Your working hours may not be very convenient: Considering the company mainly teaches Chinese students, you may have to work at night most of the time.
Tech issues happen: Not being able to do your lesson will cost you money.
Lengthy hiring process: Currently, VIPKID gets more teacher applications than before, so getting hired is not that easy.
Is VIPKID A Scam?
No, VIPKID is not a scam:
Above all, the company has a long history – most people see it as the top choice for remote teachers.
Anyone who wants to work for the company can apply free of charge.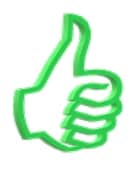 Trying to get a teaching position at VIPKID will not cost you anything than a bit of time and effort.
Long story short, there is nothing risky about going after an online job with VIPKID.
Is VIPKID Worth It?
First and foremost, you're the only one who can answer that question.
With that said, I think VIPKID provides well-paying teaching positions you can use to earn money on the side.
Yes, the working hours might be flexible, but they will require some of you to work during the night.
Furthermore, around $20 per hour will be a satisfying pay rate for some but not others.
Are you willing to deal with parents who want to influence the way you do your job?
Do you love teaching English to kids enough so you wouldn't mind handling everything else that comes with that?
These are all valid questions, in my opinion.
Try to find their answers before you apply for a teaching position at VIPKID.
Other Earning Opportunities To Consider:
VIPKID Review – Frequently Asked Questions
How Many Teaching Hours Can You Get With VIPKID?
Basically, the number of your teaching hours when you work for VIPKID depends on you and your availability.
Some teachers work as much as 40 hours a week – others choose to educate children for up to 20 hours a week.
When Are The Peak Teaching Hours Inside VIPKID?
Currently, the peak teaching hours inside VIPKID are 6 AM-9 AM EST (Monday to Friday) and 9 PM-10 AM EST (Friday evening to Saturday morning).
Is VIPKID Closing?
No, VIPKID is not closing.
These days, China uses new rules regarding hiring foreign teachers to teach English to kids. Subsequently, some online platforms are not taking new teachers at the moment.
However, VIPKID is global now – the company is still hiring teachers in 2022.
Are The Glassdoor VIPKID Reviews Good?
By all means, the VIPKID reviews on Glassdoor are more than decent.
Over 76% of VIPKID users say they will recommend the company to a friend.
VIPKID Review – My Closing
Quite frankly, VIPKID is not a perfect company.
Then again, none is any of the other platforms offering teaching positions from home.
Whether VIPKID is the right fit for you or not depends on factors I have no way of knowing:
You'll have to decide to get get a job on the platform or not on your own.
Before you do that, take a moment to leave a comment on this article if you find it helpful.
Maybe you have some questions about VIPKID?
Leave them too – they will not stay without an answer for long.
More Ideas From Cash Embrace You Might Like: