VIPKID Review: The Best Fit To Make Money Teaching Online?
Do you really need another VIPKID review?
There are so many of those online already…
While that's certainly true, I believe that there is room for one more.
Recently, some alarming information has been published about the VIPKID company. Complaints, issues – that sort of unpleasant stuff.
And if you would love to teach and you've been looking into VIPKID as a potential platform to accommodate your skills, maybe you're having second thoughts?
Well, the picture will be perfectly clear before this VIPKID review is over:
Today, you'll learn the real facts about the VIPKID requirements, the average VIPKID salary, the VIPKID jobs, etc.
More importantly, you'll get your answer to the question – is VIPKID worth it?
This post may contain affiliate links, you can always read my disclosure.
Table of ContentsWhat Is VIPKID?How Does VIPKID Work?What Are The VIPKID Requirements?VIPKID Review – The Application ProcessHow Much Money You Can Make With VIPKID?VIPKID Issues And ComplaintsVIPKID Review – Pros And Cons Of Working For VIPKIDIs VIPKID A Scam?Is Teaching English Online The Right Fit For You?My Closing
What Is VIPKID?
In short, VIPKID is an online teaching platform that connects teachers and young students who would like to learn ESL (English as A Second Language).
The main idea behind this website's existence is to serve both parties involved:
Online tutors who want to teach and earn online and Chinese children who would like to master the English language.
By all means, VIPKID is quite similar to the rest of the platforms offering to teach English online services.
Founded by Jessie Chen and Cindy Me in 2013, the company has achieved an impressive status through the years:
Up until now, VIPKID has received a couple of kick-ass awards such as the Top 21 Global Innovation and the US-China Entrepreneurship Leader Award.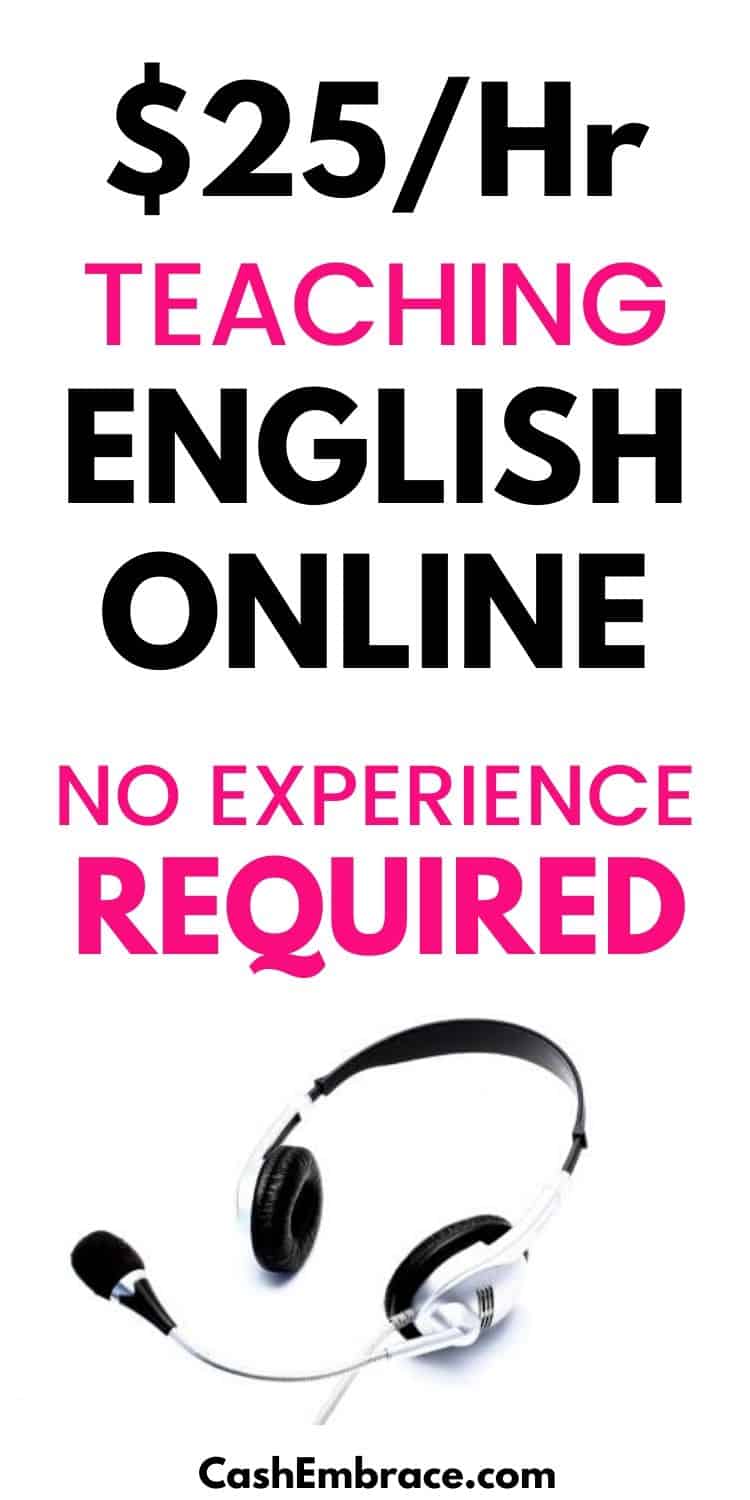 Also, it's worth mentioning that the platform has attracted some huge names as major investors.
But that's enough about VIPKID's credentials – you can read the rest at the official website.
Basically, VIPKID is considered the industry leader in its filed nowadays.
As a result, you shouldn't be surprised that the website is the go-to place for everyone who would like to make money teaching online.
Need More Than A Tutoring Job? See My Most Recommended Way To Make Money Online
How Does VIPKID Work?
OK, let's get this VIPKID review started by giving you a general idea about how the platform works.
Firstly, the education process will be happening through video lessons. Meaning, you'll be teaching the students one-on-one.
Secondly, you won't have to deal with a grading system. You won't have to think about paperwork or planning the teaching sessions either.
Instead, VIPKID will be providing you with the lesson's plans, all set and ready to be used.
Lastly, it's not necessary for you to speak Chinese. Knowing the native language of your students is not required.
Now that you know what working with VIPKID will look like, let's make sure that you'll be allowed to join the platform, shall we?
What Are The VIPKID Requirements?
First thing first, allow me to shed some light upon one of the biggest misconceptions about teaching English online:
Too many people believe that they can't work as online tutors unless they have extensive experience as traditional teachers first.
And that's simply not true.
Even if you've never spent a minute as a teacher in the local school, you're still welcome to work with VIPKID!
With that being said, there are certain requirements you'll have to meet if you want to get hired by the company.
Here they are:
You must live in North America – or at least be eligible to work in the USA or Canada.
A Bachelor's Degree in anything – a degree in any field will do. Plus, you'll be considered for the job if you have a college diploma in childhood education or something similar to that.
One year of teaching experience – again, it doesn't have to be as a traditional teacher. No, it may be some sort of mentoring, coaching, or tutoring experience.
At the final stage of the hiring process, you'll need to sign a contract with VIPKID (minimum 6 months) – the contract contains info about what the company can and can not require from you. It also specifies that you're hired as an independent contractor.
On the tech's side, you'll need a laptop/desktop with a camera, a headset with a microphone, and a high-speed internet connection – you won't be able to work without them!
Alright, moving on to the application process:
VIPKID Review – The Application Process
Needless to say, if you want to grab one of the VIPKID jobs, you'll have to handle the application process first.
Here is the complete breakdown of everything you'll need to do to start working for the company:
1) Fill Out The Application Form/Send Your Resume
It may be hard to believe, but the first step is not as intimidating as it may seem to you right now.
Generally, feel free to think of it as introducing yourself to VIPKID.
A member of the platform will review the info you've provided to make sure that you meet the requirements mentioned earlier.
Assuming that everything is fine with your papers, you'll be moving to the next step:
2) Schedule An Interview
Don't worry, you won't be ambushed with the interview!
No, you'll receive an email earlier letting you know when exactly the interview is going to happen.
That said, there are a couple of ways to do this:
Live Interview (about 30 minutes long)
To make sure that you'll leave quite an impression, use the time you're given to the best of your advantage.
If you have any questions, don't hesitate to ask them.
During the live, you'll have to act as a teacher to the staff member doing the interview.
That person will pretend to be a kid who doesn't speak English at all for about 10 minutes.
Everything you'll have to teach your "student" is a couple of letters and their sound.
The lesson will be given to you ahead of time so you'll know what to expect.
In case you feel more comfortable doing a recorded interview, you'll be given that opportunity.
Keep in mind, since the interview is not live, don't forget to introduce yourself with a couple of words before you start.
3) Teach Two Mock Classes
Honestly, I have no doubts that the third step of the hiring process will be kind of fun!
Starting with Mock Class Number 1:
Again, your mentor teacher will take the role of a Chinese kid for 25 minutes.
Once you're done teaching, your mentor will give you notes and feedback on how you can improve your teaching skills.
Later on, it's time for Mock Class Number 2:
Here, the staff member will act as an advanced student.
As soon as you pass the second Mock Class with flying colors, you'll be officially approved to work for VIPKID.
4) Sign A Contract
I'm pretty sure I've mentioned it earlier in this VIPKID review, but let me say it again:
Working for the company means that you'll be working as an independent contractor.
And that will be clearly stated in the contract you'll be asked to sign.
What else does the contract contain?
Well, you can expect to find the Do's and Don'ts when working for the company, general guidelines about how to use the platform, etc.
Pro Tip:
After you sign the contract, take the company's suggestion to optimize your profile seriously.
Writing simple and easy to translate bio will give you more exposure and help you make the right impression in front of the parents of your future students.
How Much Money You Can Make With VIPKID?
OK, it's time for a full VIPKID payment breakdown!
I mean, you must be wondering what's the average VIPKID salary, aren't you?
First thing first, you should know that the pay rate depends on a couple of factors.
For instance, your credentials, your demo lessons performance, etc.
Having said that, you can expect to earn between $14-$22 per hour.
Now, I believe that further explanation is necessary, mostly because the bonuses will boost your earnings a lot.
Let's have a look at those bonuses, shall we?
$1 for starting and finishing all of your classes on time (except for the classes who have technical issues).
$0,50/per class if you teach from 30 to 44 classes per month ($1 per class if you teach more than 45 classes per month).
$2 for each class a student books on short notice (within 24 hours). If that student is not a regular but ends up signing up to learn on a regular basis, you'll be paid an extra $5.
Looking good, don't they?
VIPKID Issues And Complaints
Talking about the complaints is a necessary part of this VIPKID review.
After all, you need to know what you're getting yourselves into, right?
While I was preparing this article, I took some time to go over the most common VIPKID complaints that can be found online.
Firstly, some of the teachers are pointing out the technical issues they've experienced while trying to do their job.
For instance, sometimes they had to deal with momentary glitches. Usually, those ones are resolved quickly.
Other times, though, they weren't able to connect at all. And if you can't connect, you certainly can't teach either.
Here is what my investigation was able to dig up for you regarding the tech issues:
By all means, VIPKID loses a lot of money every time their system is down.
As a result, the company is looking at the tech issues quite seriously and it's constantly taking measures to prevent them from happening.
Plus, you may want to acknowledge that every online business experiences problems on the tech side from time to time.
I mean, the blog you're currently on has been down on more than one occasion. Just saying…
Next, there are complaints from people who apparently worked hard and didn't get hired.
In my opinion, you should take those ones with a grain of salt.
Preparing big time and not getting the job is an unpleasant experience to go through, that's for sure.
When that happens, it's easy to understand that feelings may get hurt.
However, VIPKID is getting thousands of applications daily, so the fact that not everyone will make the cut is not that surprising.
VIPKID Review – Pros And Cons Of Working For VIPKID
Quite frankly, I've always thought that looking at the bare facts helps when you need to make an important decision.
Therefore, I believe that going through the pros and cons of VIPKID will give you a hand when you try to answer a simple question for yourself:
Is VIPKID worth it?
Well, you can decide for yourself:
Pros:
An opportunity to earn well online – up to $22/hour plus bonuses doesn't sound too bad, does it?
Work from home – you don't have to leave your sofa to be able to make money with VIPKID.
No preparation – thanks to the business model of the company, your lessons are completely pre-made for you.
Easy application process – you already know that starting to work on the platform is not that difficult.
Set your own schedule – the company doesn't require any sort of minimum hours you'll have to put per week. So, you can basically work whenever you want.
VIPKID is an industry leader in its field – it doesn't get any better than that where teaching English online is being concerned.
Cons:
Your working hours may not be very convenient – considering the company mainly teaches Chinese students, you may have to work at night most of the time.
There are tech issues happening sometimes – we've already talked about that, so you know what the real situation is.
Is VIPKID A Scam?
Absolutely not!
On the contrary, the company is very well respected online and has earned a couple of impressive awards so far.
Plus, VIPKID continues to develop and improve the quality of its services ever since it was created back in 2013.
Most importantly, you don't have to pay anything to start the application process and to be considered for the job.
There is no fee required from you – there never has been!
Long story short, VIPKID will not scam you in any way, shape, or form ever.
Is Teaching English Online The Right Fit For You?
Unfortunately, that's the one question my VIPKID review will never be able to answer for you.
Above all, it depends on you:
Do you enjoy teaching kids?
Are you comfortable working from home?
Is working on your own terms what you what?
In my opinion, you're the only person who can give an honest answer to any of these questions.
Now, if you're not totally sure that VIPKID is the right fit for you currently, there are other online jobs you may want to consider.
Take your pick:
My Closing
By all means, if the idea to get paid for teaching English to kids seems attractive, you can't do better than VIPKID.
It's not a perfect company considering that there is no such thing but definitely comes as close as it can get.
Alright then, this VIPKID review is about to be over.
If there is something you would like to share or ask on the topic, there is a comment section, so feel invited to use it!