Get Paid To Sext: Best Legit Sites To Make Money Sexting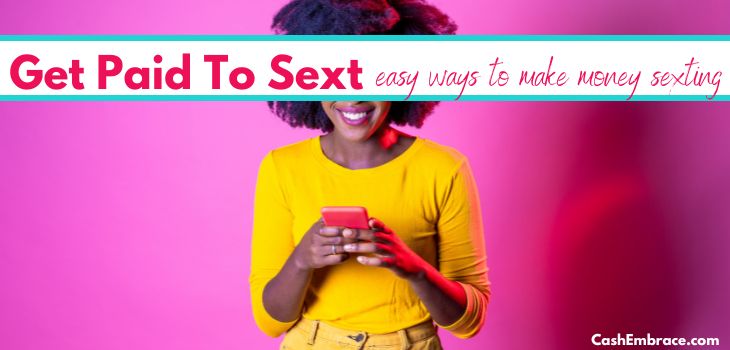 If thinking about all the ways to get paid to sext makes you uncomfortable, you shouldn't be reading this article.
But here is a quick food for thought before you exit this page:
Is there any particular reason why trying to make money sexting would not be your cup of tea?
Maybe you should research what getting paid for sexting entails before you make up your mind about this side hustle.
And if you take my advice, it won't take long to see that sexting is an everyday activity people engage in to earn extra money these days.
While this way to make cash online is not for everyone, I'm sure some of you will find it entertaining enough to give it a try.
Let's talk about it, shall we?
Recommended Read:
What Is Sexting?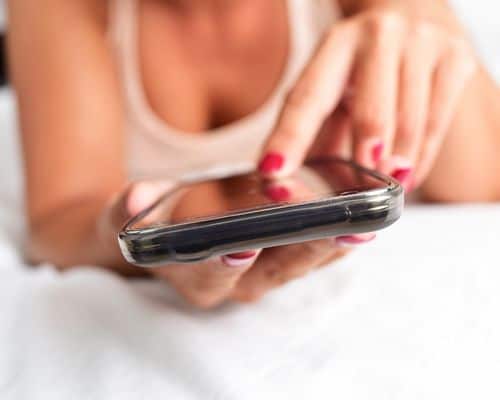 Before I move on to all the ways you can use to get paid to sext, I want to clarify what sexting is for those who don't know.
Chances are, most of you already know what sexting is:
When you date someone, you probably send that person flirty and romantic messages from time to time.
Well, that's what sexting entails – two consenting adults exchanging steamy and sexually explicit messages.
With that said, if you decide to sext for money online, you'll be sexting with strangers instead of a loved one.
In other words, feel free to think of sexting as flirting via messages with people you don't know in a strictly controlled environment.
Why Would People Pay You For Sexting?
Quite frankly, it doesn't take a genius to see why some individuals will be willing to pay for sexting:
These days, the world is full of lonely people. Perhaps they don't want to be in a relationship right now or can't be, for some reason.
Still, they need to communicate and connect with other human beings, and sexting is one of the most popular ways to do that.
Another factor that explains why sexting services online are in demand is that sexting allows the people who participate in it to experience a specific fantasy they might have.
Keep in mind – doing sexting online is a money-making activity you can do anonymously.
Your clients don't have to know your true identity:
That will surely help you open up more easily and be more comfortable while you make money through sexting.
Who Will Pay You To Sext With Them?
Generally speaking, different people often pay for sexting.
Such as:
Lonely people who need to connect with someone
Busy business owners who don't have lots of free time
Introverts who prefer online communication
People in relationships who want to experience something different without physically cheating
Bored people who want to have some fun
Individuals who are in certain kinks they can't or won't explore with their partners
Shy people who are afraid of real-life rejection
Can You Really Make Money Sexting?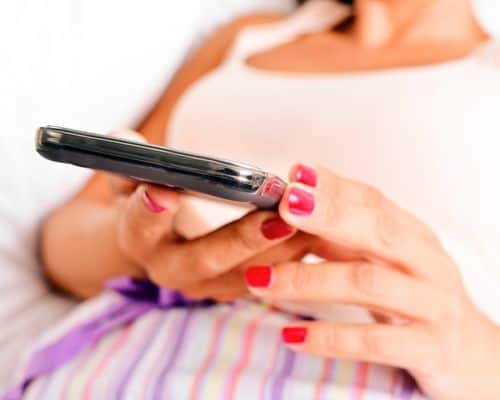 Yes, anyone willing to give sexting a try will be able to earn money for the effort.
More often than not, men are the ones who are ready to pay a decent amount of money for sexting, but women do so as well.
As you probably know, where there is a demand, there is a supply as well:
Currently, many websites and online platforms provide opportunities to their users to get paid to sext.
Of course, people who sign up to sext online won't do it for free:
Sexting comes at a certain cost. Subsequently, women with enticing personalities and good communication skills will earn a decent amount of money for sexting.
Related Read:
How Much Money Can You Earn Sexting?
Unfortunately, I can't give you a specific number that will create a clear idea about your potential earnings from sexting:
After all, how much you'll earn once you start sexting depends on many factors.
For example, how much time you're ready to spend engaging in sexting activities? Next, which sexting platform you'll choose to join?
Also, will you bother to develop the necessary skills to keep customers coming back to pay for your services?
I mean, securing repeat customers is one of the best ways to make lots of money from sexting.
People who work as online friends earn up to $50 an hour.
Naturally, one would expect that offering sexting services online will bring you even more money than that!
With that said, the earning potential of sexting is impressive:
On average, you'll make between $0.20-$0.50 per sext. A direct conversation on the phone will earn you up to $60 an hour, while a video chat will deliver around $200 an hour.
Long story short, sexting has the ability to earn you between $2,000-$8,000 a month – some people report earnings of over $60,000 a year from sexting.
Pro Tip:
Choose to work on platforms that will pay you for sexting per hour instead of per month!
Requirements To Get Paid For Sexting
Location Requirements: Nowadays, most companies that will allow you to make money sexting work with Canadian or USA residents. So, always check the location requirements of the platform you want to work with to check if you're eligible to earn via sexting.
Age Requirements: Unless you're 18 or older, you won't be able to make money sexting.
Typing Speed Requirements: Most companies where you can register to offer sexting services want to see that you can type at least 25 words per minute.
In addition, your personality will play a huge role in your sexting career online.
Considering the amount of money you'll earn depends on the number of messages you'll exchange with clients, you have to manage to attract interest and keep the conversation going for as long as possible.
How To Stay Safe While Earning Money Sexting
More often than not, the online sexting platforms work in a similar way:
People who want to use such services pay a subscription fee or a one-time fee to use a sexting company.
And you'll receive a percentage of that fee.
While the working process is simple enough, there are certain things you'll need to avoid to protect yourself before you begin sexting for money.
Don't get me wrong – the sexting companies go above and beyond to protect their workers. Still, you should put in some effort in that too.
Have a look at the recommended practices to keep in mind while sexting:
Keep Your Personal Data Private: Never share personal details such as your real name, phone number, email, or social media platforms.
Refuse To Meet Outside Of The Platform: I don't have to explain why meeting any of your clients in person is not a good idea.
Avoid Sites That Will Ask You For Investment: Nowadays, legit sexting companies are free to join.
Sharing Pictures Or Videos Has To Be Up To You: If you haven't agreed to share any photos or videos of yourself, don't do it later on, no matter what.
Do I Have To Share Photos Or Videos To Get Paid To Sext?
Since we're still on this subject, allow me to dwell on it a bit further:
Whether you'll have to share photos or videos with clients depends on the company you'll work with and your personal preference.
Currently, sharing videos or photos is part of the package some online platforms offer to potential clients.
But other companies will limit the exchange between you and the customer to texts.
With that said, always read the terms of use of a sexting platform before you decide to join it.
Best Websites That Pay For Sexting – Find High-Paying Sexting Jobs
1) Lip Service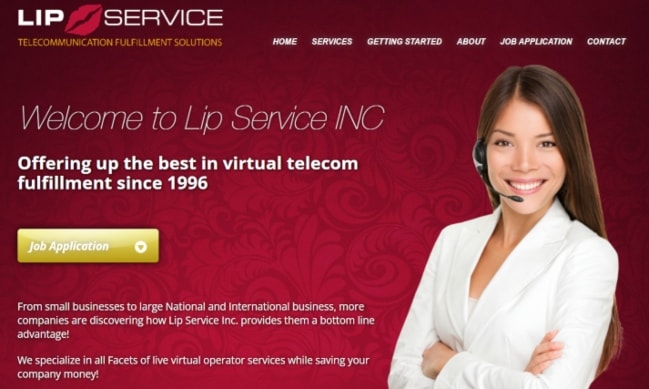 By all means, Lip Service is the top choice of an online sexting platform for many people.
For example, you can sext in both English and Spanish language – that will certainly expand the pool of potential clients!
That staffing agency will require you to work at least 25 hours a week – you can begin as soon as they approve your application.
Also, you need to have a cell phone with a headset or a dedicated landline.
2) Phrendly
Quite frankly, the Phrendly app works in an interesting way:
Clients will buy you a virtual drink, and that's your queue to start engaging them via text, phone, or video chat.
These days, Phrendly is the most popular of all websites you can join to get paid to sext:
The platform does an excellent job protecting your privacy – you can take advantage of that if you live in the USA or Canada.
Expect to earn $0.35 per message – you'll also keep 90% of the gifts and 70% of video and phone earnings.
3) Text121Chat
There is no doubt that you have to be serious about making money sexting if you want to work with Text121Chat:
Believe it or not, this company expects you to send at least 2,000 messages a month!
With that said, Text121Chat is one of the largest companies in the industry – it specializes in adult text messaging, phone sex, and adult mobile chat.
So, if you live in the UK or the USA and don't mind sending tons of messages, you might want to give Text121Chat a try.
4) Chat Recruiter
Generally, Chat Recruiter will pay you $2 per minute if you're willing to work as a webcam model or adult performer.
Feel free to choose your schedule – the company doesn't require a minimum of working hours to keep your profile active.
Residents of the USA and the UK can join the platform for free:
They'll receive their earnings via direct bank deposit monthly or bimonthly.
5) Get Paid To Sext With FlirtBucks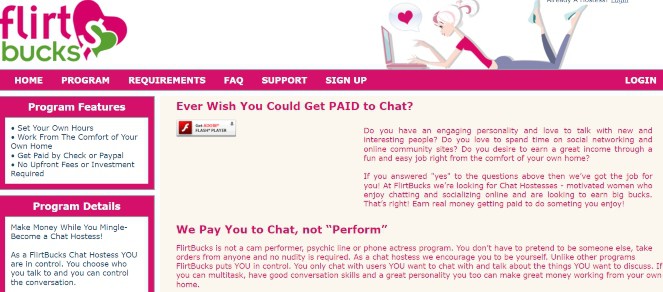 One of the reasons why FlirtBucks is so popular among people is that the platform is more than user-friendly:
It will put you in a position to decide who you want to talk to earn money.
Don't expect requests for live adult performances or even phone conversations:
FlirtBucks operates mainly in the area of sexting – it will pay you via PayPal twice a month.
6) MyGirlFund
In my opinion, MyGirlFind will be the perfect fit for you if you prefer to chat with lonely men.
A few hours of work each day will bring you earnings of around $100 an hour.
Skrill is the payment option of MyGirlFund.
Rest assured that your privacy will remain intact if you choose to get paid to chat through this platform.
7) Arousr
Arousr is a company that will pay you for other activities than sexting, such as voice calls and video chat.
Prepare to earn $0.15 per premium message, $0.50 per voice call, and 40% of everything you make from content sales, tips, and video calls.
According to user reviews, many women earn up to $100 an hour on Arousr.
That's not bad for a company that goes to extreme lengths to keep your identity private.
8) SexPanther
Next on my list of platforms to work with to get paid to sext is SexPanther.
While the site works similarly to my previous entries, there is one trait that separates it from the rest:
SexPanther will allow you to set up a private phone number and use it to connect with your clients.
However, this platform will not work great for you if you can't manage to drive traffic on your own.
9) Dream Lover
By all means, Dream Lover is one of these platforms that hires primarily female chat workers.
If you're over 18 years old and you want to make money sexting and flirting with lonely guys, Dream Lover will be glad to welcome you.
You're the one to decide on the pay rate of your services, whether they're sexting or sending steamy photos.
Dream Lover has simple-to-use payment options, so you'll receive your earnings without any issues.
10) Talktome
In short, Talktome is an adult text message platform that allows its female workers to communicate with lonely guys via email.
Create your profile free of charge and take advantage of all the ways the site will let you earn money by sexting.
It's worth mentioning that Talktome will provide you with marketing tools to boost your online presence.
Checks and direct deposits are how the website pays its users.
Most Popular Platforms To Get Paid To Sext
11) OnlyFans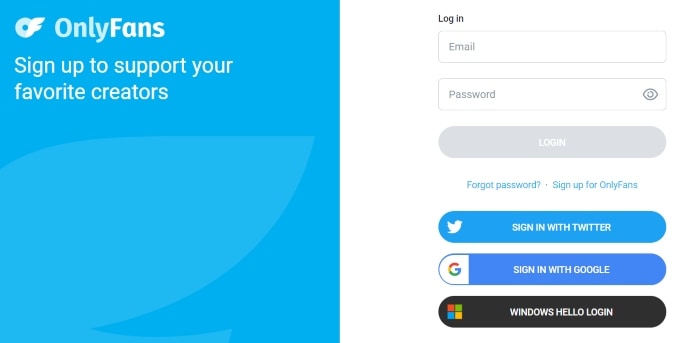 It would be hard to stumble upon someone who doesn't know what OnlyFans is.
Still, let me say that OnlyFans is a subscription-based social networking site you can join to get paid to sext, video calls, share steamy photos, etc.
By all means, the earning potential of this platform has no limits:
You'll make money in a variety of ways, and you're the one to set up the price range of your content.
12) Tinder
I might be wrong, but it seems like every second person is on Tinder these days!
But do you know that you can use this platform to make money by sexting via Skype?
Right now, Tinder offers different membership options.
To clarify, the premium memberships will let you use the private DM (Direct Messaging) feature.
13) Chat Operator Jobs
Basically, the ladies who choose to join Chat Operator Jobs will work as independent contractors.
Chat Operator Jobs will keep you busy:
Each message you'll get to exchange with a client will earn you $0.20, but you have to send at least 75 messages each week to stay a member of the platform.
Heads up – the company is hiring only female workers at this time.
14) Adult Premium Snapchat
We all know what Snapchat is and how it works.
With that said, the premium version of Snapchat offers one of the most popular ways to get paid to sext.
Start building a solid base of loyal subscribers that will gladly pay for sexting, calls, and video chat.
15) Match

Nowadays, Match has over 10 million active users from all around the world.
As one of the most trusted platforms that will pay you for sexting, Match will take special care of your privacy.
However, being on Match will cost you – there is a subscription fee you'll have to pay to stay active on the site.
Other Places To Get Paid To Sext
TextKings: People from the USA, UK, Canada, and Australia can join TextKings to make money from sexting.
Steemit: If you want to work as an independent chat hostess, Steemit is a good place to do that.
Plenty Of Fish: Both free and premium accounts are available on Plenty Of Fish – decide which one will suit you best to get paid to sext on the platform.
Textlicious: Webcam actresses and sexting workers will be able to earn money on Textlicious.
Single Mom Locator: As a search engine, Single Mom Locator knows who to match you with to sext and flirt.
MyDirtyHobby: Pick the pay rate of your sexts or photos once you join MyDirtyHobby.
Adult Chat Jobs: Unfortunately, Adult Chat Jobs is a platform that will not pay you for sexting but for photo sharing and video calls instead.
Dust: No other platform will protect your privacy as Dust does – the site will encrypt the message you exchange with customers.
Together2Night: Well, Together2Night is one of these sites where you can earn money by sexting and being someone's girlfriend for the night.
Ashley Madison: Currently, Ashley Madison is your best option to get paid to sext if you live in Europe.
Mingle2: Do you live in Canada? Then check everything Mingle2 has to offer!
OneAmour: Working worldwide, OneAmour is not a bad platform to use to earn cash by sexting.
Get Paid To Sext – Frequently Asked Questions
How Can I Make Money Texting Someone?
There are many companies that will allow you to make money by sexting and flirting with strangers.
Right now, the best sites to sign up for to earn money sending flirty texts are Phrendly, FlirtBucks, and Lip Service.
Where Can I Chat And Get Paid?
These days, the opportunities to earn money by chatting online are countless.
Depending on the type of chat job you want to do, you can find ordinary chat jobs and adult chat jobs that will pay you to work from home.
How Do I Get Paid To Flirt?
You can get paid to flirt by creating an account on platforms such as Chat Operator Jobs, Dream Lover, Chat Recruit, etc.
How Can I Get Paid To Talk To Lonely Guys?
Companies like Phrendly, FlirtBucks, Dream Lover, Arousr, and many other similar platforms will let you get paid to talk to lonely guys once you join them.
Get Paid To Sext – My Closing
Hopefully, all this information will help you choose a suitable platform that will allow you to make money by sexting.
Working as an online chat hostess is a money-making idea with great earning potential.
So, choose wisely and start doing the job!
Before you do that, ask me anything you want about this topic in the comments section.
I'll get back to you as soon as I can.
More Ideas From Cash Embrace You Might Like: