How To Become A Scopist: Scoping Jobs That Pay $50,000/Year
Landing on a page about how to become a scopist tells me that you're ready for a brand new career.
First of all, looking into scoping jobs online is an excellent choice:
Scoping is a little-known freelance work-at-home option that will allow you to earn a full-time income without leaving your apartment.
Whether you're looking for a new high-paying online job or you want to get out of your comfort zone career-wise, being a scopist will suit your needs.
Today, I'll cover everything there is to know about scoping:
What scoping is (and what is a scopist)
Can you get professional scoping training?
Is there free scopist training?
How much do scopists make?
This post contains affiliate links – have a look at my affiliate disclosure.
Related Posts:
What Is A Scopist? (Scopist Meaning)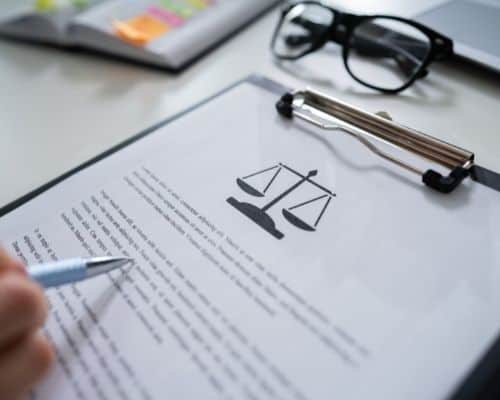 Before I start covering how to become a scopist, I think it's necessary to go back to the basics.
In other words, let's begin with the fundamentals of scoping and what the word scopist means.
Believe it or not, scoping as a job dates back to the '80s. You may have heard about it without realizing what that job is.
To sum up, a scopist is a professional who edits legal documents for court reporters.
When you become a scopist, you're taking a job that basically transforms you into a self-employed freelancer.
Scoping is work you can do entirely online. Subsequently, developing a scoping career will allow you to work from anywhere in the world.
What Does A Scopist Do?
These days, many people confuse scopists with legal transcriptionists and even with court reporters.
How about a take second to explain the difference?
A legal transcriptionist is a person who listens to legal proceedings and types them into a document. Meanwhile, a court reporter creates written transcripts of legal proceedings, providing an accurate record of the events.
Now, what do scopists do?
Scopists are workers court reporters will hire to transform the live information they have into a final transcript.
After every legal proceeding, a court reporter will send both a draft and an audio recording to a scopist. Then, the scopist will listen to the audio while reading the draft and correct everything that needs correcting.
Here is a breakdown of what a scoping job entails as soon as you receive a legal document in English:
Make sure the punctuation is accurate and fix it if it's not.
Correct mistranslates or wrongly translated words.
Take care of any spelling issues you see.
Rework the formatting where there is a need for that.
Once you finish the work, you'll send the file back to the court reporter.
Sometimes, that file might go to a professional proofreader for a review before it finds its way to the attorneys.
Top Reasons To Become A Scopist
1) A Scoping Job Will Challenge You
Every professional scopist out there will tell you the same thing:
Above all, the job will never bore you. That's even more true if you have an unhealthy obsession with crime shows.
Your new career will put you in a position to listen to legal proceedings every time you work.
Can you imagine how much fun that would be?
2) Anyone Can Learn How To Become A Scopist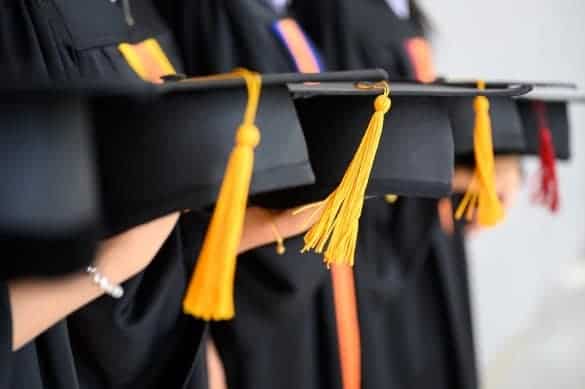 Unfortunately, most people still have the wrong idea about scoping:
They believe that doing the job requires a college degree.
And I'm here to tell you that this is not true:
While you'll need to go through the necessary training to be able to work as a scopist, you don't have to be a college graduate.
More High-Paying Jobs That Don't Require College Degree:
3) Scoping Jobs Come With Flexible Hours
Considering being a scopist means that you'll work as a freelancer, it's easy to imagine all the benefits you'll get to enjoy.
Freelancers work from wherever they want, for as long as they want.
Choosing scoping as a career automatically translates into more free time for friends and family.
Also, it's worth mentioning that a laptop and decent internet connection are all you need to complete your scoping assignments.
4) A Scopist Salary Is Surprisingly Good
Chances are, you must be wondering about how much scopists make.
I'll cover everything about the amount of money you can expect to earn a bit later.
But I can tell you that your scoping salary will depend on a couple of factors.
For example, some of those factors are your level of experience, the difficulty of the projects you'll take, your typing speed, and the number of hours you can devote to the job.
5) Doing Scopist Jobs Will Place You In A Less Competitive Field
As I already mentioned, scopist as an available position is still relatively unknown, and that's one of the best things about it:
Working in a not over-saturated field means that you'll barely have to compete with others to secure your income.
If you compare scoping to freelance writing, it's easy to see where the better money opportunity is:
Millions of people are already going after well-paying writing jobs, and that's not the situation with scoping positions.
More importantly, there is an incredibly high demand for professional scopists since not many professionals are offering such services at the moment.
Related Read:
6) Every Court Reporter Needs A Scopist
In my opinion, now is the best time to learn how to become a scopist.
Just think about it:
No matter what kind of a proceeding is going on in a courtroom, there is always a steno.
To clarify, a steno person does the stenography, also known as shorthand.
Their writing is being translated into English by the machine they are using:
The computer matches the strokes steno does against strokes that are being pre-entered into his dictionary.
Of course, not every word appears in the dictionary, so the steno will type untranslated or wrongly translated words.
No court reporter wants this, so the draft will go to a scopist every single time.
Who Should Do Scoping Jobs From Home?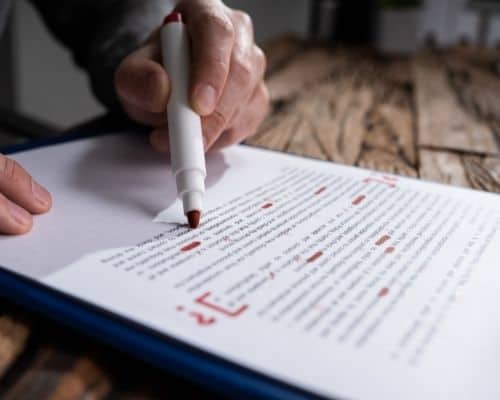 At this point, many of you probably recognize the fact that becoming a scopist will bring tons of benefits to your life.
Be that as it may, the position will not be a perfect fit for all of you.
Scoping is the kind of job that some people will be good at and others, not so much.
With that said, let's discuss the characteristics you need to have to be excellent at scoping.
Firstly, you must have more than decent listening, typing, and grammar skills.
Secondly, you have to enjoy working alone on your computer for hours.
Thirdly, you should love reading and not mind doing it for long periods of time.
In addition, it wouldn't hurt if you have respect for deadlines. Being able to complete a scoping job promptly will help court reporters see you as a professional.
Also, having organizational skills is a big plus when you work as a scopist. Scopists are getting paid per page. Subsequently, the more efficiently you do the job, the more money you'll be able to earn.
How To Become A Scopist – Step-By-Step Guide
First and foremost, becoming a professional scopist is not as difficult as it may seem initially.
There are a couple of steps to take to make sure that you'll manage to build a lucrative scoping career.
Let's take a look at them, shall we?
1) Decide How You Want To Learn To Be A Scopist
It goes without saying that before you find out how to become a scopist, you'll need to pick the best way to gain the necessary skills.
Currently, there are four main paths you can take to learn how to be a scopist:
Be A Court Reporter First
Learn From A Court Reporter Or Scopist
Train Yourself To Be A Scopist
Sign Up For A Professional Scoping Training Online
Now, allow me to explain what each of these paths entails:
Be A Court Reporter First
According to statistics, over 30% of all scopists have worked as court reporters first.
Quite frankly, there are many reasons why being a court reporter first is a great idea if becoming a scopist is your end game:
All court reporters know how to be scopists since scoping their transcripts takes a central role in completing their jobs.
If you're currently studying to be a court reporter, finishing your education will help you gain all the essential skills to start working as a scopist later on.
Learn From A Court Reporter Or Scopist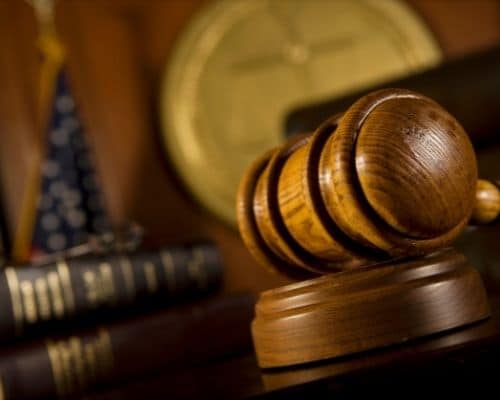 The second way to learn how to become a scopist is by asking a court reporter or another scopist to train you.
This route is preferable for people who can't afford to invest in online training and have connections with court reporters.
Getting fast into the practical side of doing the job will surely benefit you a lot, especially if you have no previous experience.
On the downside, it might be hard to find a court reporter or scopist willing to spare time out of their busy schedules to teach you.
Train Yourself To Be A Scopist
Believe it or not, you can learn how to become a scopist on your own.
You can buy the scoping gear you'll need, read everything you can find about scoping, work on your skills, and try to find a scoping job.
However, I think that's the worst possible method you can go for – legal transcripts are quite important documents.
As such, you have to be able to scope them professionally before asking people to pay you for your services.
Beginner-Friendly Online Jobs:
Sign Up For A Professional Scoping Training Online
Say what you will, but learning from experts online is the best thing you can do if you want to start making money as a scopist fast.
It all comes down to what matters to you most – money or time.
While you might not like the idea of investing money right now, you can't deny that following a scoping career blueprint that is proven to work will save you tons of time.
Nowadays, the Internet Scoping School is the best in the field, and I'll tell you all about it in a second.
2) Get A Professional Scoping Training
In my opinion, the fastest way to learn how to become a scopist is to join Internet Scoping School.
The Internet Scoping Scoping will provide you with in-depth scoping training, help you find high-paying scoping jobs, and assist you with building a lucrative career as a scopist.
ISS starts with a free mini-course, so you don't even have to pay anything upfront to become familiar with the kind of education you'll receive.
What Is Internet Scoping School?

Basically, ISS is a beginner-friendly scoping training program that will help you become an in-demand professional in the scoping field.
As I mentioned earlier, you don't need a college degree to work as a scopist.
However, you have to develop the necessary skills and master the job before you manage to land well-paying clients.
Joining Internet Scoping School will allow you to achieve all that not long after you become one of its students.
What You'll Learn After You Sign Up For An Online Scoping Training?
Currently, you'll find two teaching modules inside Internet Scoping School.
Altogether, there are eleven training units in the first module that cover the anatomy of transcripts, common errors, basic formatting, and additional resources.
Once you finish the first module, you can move on to the second one to learn American vs. British spelling, using apostrophes and punctuation rules.
During the training, you'll have to take tons of quizzes, and there is a final exam at the end of each section.
Each student receives new updates of the course for free and has access to a Private Facebook Group.
Is Internet Scoping School The Best Scoping School Nowadays?
According to the online reviews, Internet Scoping School provides the most comprehensive scopist training you can find on the web right now.
Linda Evenson is the creator of the school. She has more than 35 years of scoping experience, and the number of her students is increasing steadily.
Her training will teach you much more than just the theoretical part of what scoping entails:
It will also give you invaluable practical tips, ideas, and techniques you can use to build a profitable scoping career from home.
Sign Up For The Free Internet Scoping School Training
Internet Scoping School Cost
Unfortunately, I can't point out the exact amount of money going through ISS will cost you:
Believe it or not, you're the one to determine what your investment is going to be.
I'm talking about the fact that ISS comes with different plans and payment options.
Depending on the option you'll choose, you'll have to pay between $295 per month for a year to a one-time payment of $2,850.
Ultimately, there is no need to use your credit card at all at this time:
I recommend going through the free scoping training first. Once you finish it and know scoping is the right fit for you, feel free to purchase the whole course.
Each payment plan will get you lifetime access to the course's content, free updates, and full support.
3) Get The Essential Tech And Gear For Scopist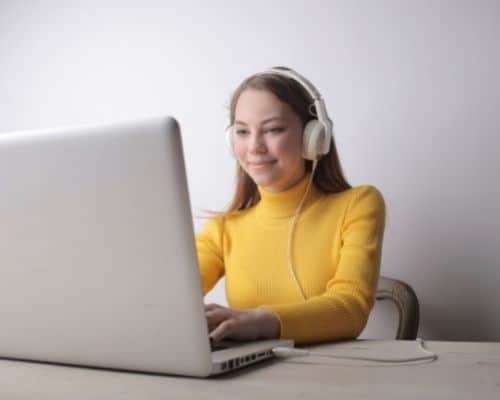 Fortunately, you don't need tons of stuff to be able to do scoping jobs from home – only a couple of items.
Here they are:
Must-Have Scopist Tech And Tools:
Laptop: I'll leave the choice to you – any decent one will do.
Scoping Software: Currently, the best scoping software programs are StenoCat, EclipseCAT, DigitalCAT, and Stenograph.
Headphones: A good pair of headphones will help you pick up every little detail while you listen to an audio file.
Speakers: Getting speakers is the better choice for those of you who don't like using headphones.
Foot Pedals For Scopists: Having access to foot pedals is not mandatory, but it will certainly make your job easier.
I mean, even if you're already good with spelling and punctuation, that won't be enough to secure a high-paying scoping job.
4) Apply For Scoping Jobs Online
Those of you who will enroll in ISS should skip this paragraph:
Linda will direct you to the highest-paying scoping jobs once you're ready to manage them.
With that said, let me cover where to look for jobs if you decide to train for a scopist on your own.
Have a look at the best places where you might score a scoping position:
Websites: StenoSearch and ProfessionalScopist are two of the most popular platforms that offer the opportunity to find a scoping job.
NCRA Job Portal: More often than not, the NCRA Job Portal lists available scoping positions.
Scopist Directories: Taking the time to search through scopist directories is worth the effort.
Where To Find Entry-Level Scopist Jobs
UpWork: As you may already know, UpWork is an online platform that offers a variety of online jobs, including scoping ones.
LinkedIn: Create a profile on LinkedIn and offer your professional scoping abilities for hire.
Scopist Facebook Groups: Spend some time on Facebook and look for Facebook Groups that deal exclusively with scoping.
How Much Does A Scopist Make?
Let's face it – the essential part of this article about how to become a scopist is the section that covers the income potential.
As a scopist, you'll receive a pay rate per page. On average, you'll make $1,25 per page, but that rate will increase once your experience does as well.
Basically, your scopist salary will depend on a few factors. One of them is whether you'll do the job part-time or full-time.
Other factors that will affect your scoping income are the quality of your training, level of experience, and having a scopist certification.
To sum up, newbie scopists will earn around $25 per hour while experienced professionals can make between $35-$45 per hour.
How To Become A Scopist – Frequently Asked Questions
How Do I Become A Scopist?
Right now, there are two main ways to become a professional scopist:
You can learn from a court reporter or sign up for online scoping training.
Both of these ways will allow you to transform yourself into a scoping professional.
Is There A Free Scopist Training?
Yes, there is free scopist training.
The Internet Scoping School offers a free mini-course that will introduce you to the scoping basics.
Anyone can sign up for this free course to decide whether scoping is something they would like to do full time.
Where Do I Find A Scopist Online Job?
Scopists can look for work opportunities in many places.
Some of them are UpWork, LinkedIn, Scopist Facebook Groups, and platforms that specialize in scoping.
Are Scoping Jobs From The Online Jobs That Pay $50,000?
Well, you can start making $50,000 per year as a scopist. Many people earn even more than that from offering scopist services.
The more experience you have with the job, the better payment you'll be able to negotiate.
How Much Do Scopists Make?
Usually, a beginner scopist earns $1,25 per page they scope.
Of course, experienced scopists will be able to make more money than that.
My Closing
Hopefully, all your questions regarding how to become a scopist have their answers.
Being a scopist is an awesome way to make money online, in my opinion.
It will allow you to build an exciting new career that will earn you more than a decent income.
Now, do you have any questions for me?
Let me know everything that is on your mind, and we'll talk about it!
More Money-Making Ideas You Might Like: