Slice The Pie Review: Make Money Just By Listening To Music?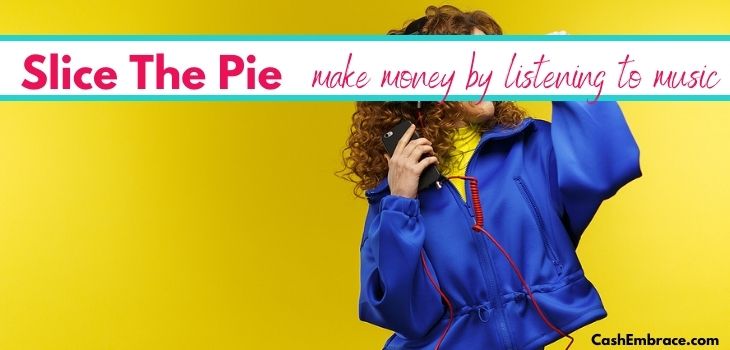 If you can't live a day without music, this Slice The Pie Review will show you how to monetize your passion.
While there are many ways to earn cash fast these days, being able to make money reviewing music should be one of your top choices:
It's an easy way to boost your income while doing something you love.
SliceThePie is probably the most popular online platform that will allow you to make money rating music.
And today, you'll learn all about it:
What is Slice The Pie?
Does Slicethepie really pay you?
How to make money on Slicethepie?
Should you worry about the Slicethepie 403 forbidden?
Wake up the inner music critic inside you because it's time to unleash him!
This post may contain affiliate links – see my affiliate disclosure.
Slice The Pie Review – The Basics
So, what is Slice The Pie about?
Well, let's begin with what it is not:
By all means, Slice The Pie will not replace your current source of full-time income.
Maybe you want to think of it as the perfect work-at-home job that will bring you financial security all on its own?
Unfortunately, that's not going to happen:
Expecting too much from the Slicethepie pay will lead you on a path to disappointment.
The only reason I'm saying that is so you'll approach the platform with the right expectations:
Yes, Slice The Pie will allow you to get paid to review music.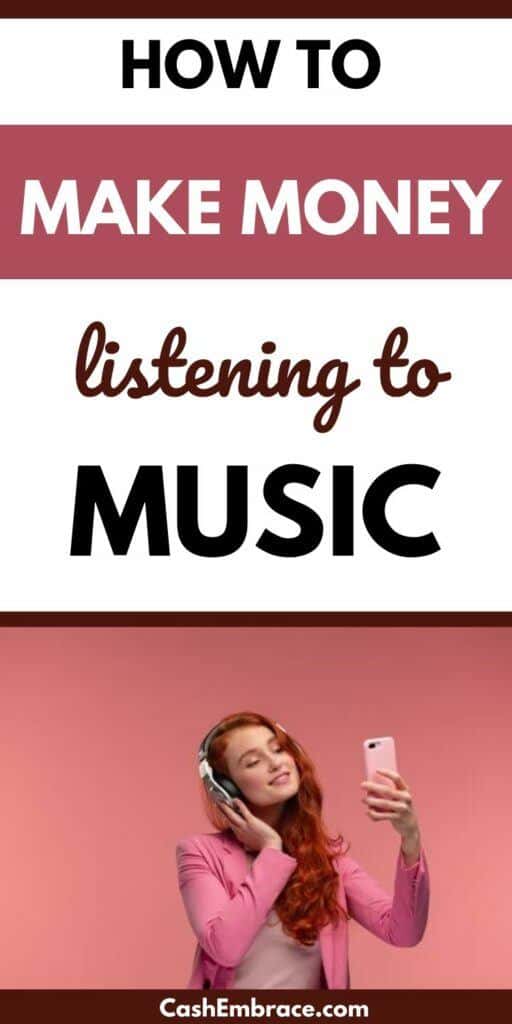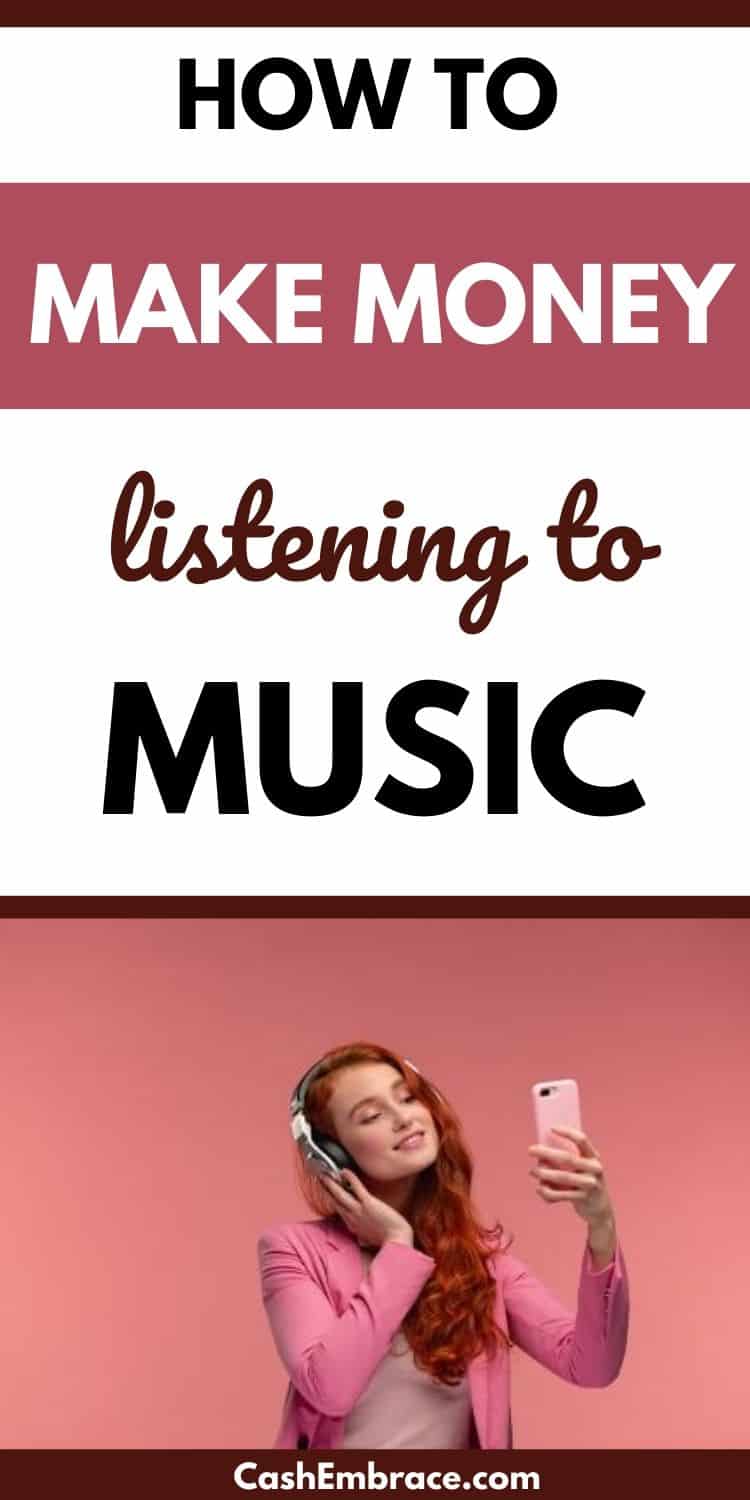 But your Slicethepie earnings will be a nice extra income and not a full-time one.
Now that we have this clarification out of the way, let's talk about all the ways the site will let you monetize your opinions, shall we?
Recommended Read:
What Is Slice The Pie?
Currently, Slice The Pie gets tons of attention online.
You can easily stumble upon one of the many Slice The Pie Reviews Reddit – those seem to be everywhere these days.
Anyway, you don't have to follow a Slice The Pie Reddit thread – I'll tell you all about the platform here:
Basically, Slice The Pie is a website that benefits both artists and reviewers.
At its core, it's a place for collaboration between soon-to-be stars and scouts (people who review their work).
Artists looking for their big break upload their music on the platform, and people offer their honest feedback on it to earn money.
Slicethepie partnered with fashion retailers in the USA and UK not that long ago.
As a result of this partnership, reviewers can offer an opinion on other categories than music, such as clothing, accessories, homeware items, and mobiles.
Is Slice The Pie Legit?
Before this Slice The Pie review goes any further, let's discuss the platform's legitimacy for a second.
I mean, what's the point in reading more if the site is not legitimate?
After all, many people see Slice The Pie as a survey platform, and they're not entirely wrong.
You may already know that, but not all survey sites operate in a legitimate manner. Survey Money Machines is the perfect example of a survey platform you should avoid at all costs.
With that said, you don't have to worry one bit about Slice The Pie:
By all means, the platform is as legitimate as it can get.
It was founded way back in 2007 by David Courtier-Dutton.
Up until now, Slice The Pie has paid over $1 million to its reviewers.
Currently, the site has over 2 million active members who use it to make money.
Most importantly, it's free to join – you can do so on Slicethepie.com sign up or here.
Related Read:
How Does Slice The Pie Work?
At this point, you already know that Slice The Pie will allow you to get paid to review music or fashion items.
Now, let me walk you through the sign-up process:
The first thing you have to do to start using the site is to visit Slicethepie sign up page – you can do so here.
Once you provide your name and email address, you need to confirm by clicking the link you'll find inside your inbox.
Then you have to answer a couple of questions about yourself. For example, you need to say a bit about your employment, marital status, and favorite music genre.
Next, you'll gain access to your members' area, and you'll be ready to begin earning money.
How To Make Money On Slicethepie?
I think it's time for my Slice The Pie review to show you what to expect from the working process.
First and foremost, you have to choose a category you want to review. Music, mobile, homeware, and random selection (lucky dip) are the options.
Assuming that you'll go for music, you'll be able to start utilizing the first earning method with Slicethepie – making money by writing song reviews.
1) Make Money By Writing Song Reviews
By all means, you have to listen to at least 90 seconds of each song before you can submit a review on it.
Of course, you can start crafting your opinion while you're still listening:
That will save you some time.
Your review has to contain at least 60 words. Don't hesitate to share your honest opinion of the song:
Feel free to describe where the track can use some improvement (vocals or instruments). The more thoughtful and constructive your feedback is, the better.
In the end, you have to rate the song on a scale from one to ten.
No matter what, don't copy and paste the same review on every song you'll get to listen to. Slice The Pie will detect that, so don't try to cheat the system.
Also, there are restrictions on the number of reviews you can submit for a specific period. Going too fast will not work in your favor.
Most importantly, the quality of your feedback will affect your star rating as a member. I'll tell you more about that a bit later.
2) Make Money By Writing Other Reviews
As you already know, music is not the only category you can choose to work on inside Slicethepie.
No, you can also click on the mobile or fashion categories to review them.
Here, the working process is a bit different:
You'll look at images and details of a particular product. Later on, you'll leave a comment regarding the product's design, materials, and whether you have a desire to purchase it.
Chances are, you might have to answer a couple of additional questions before you give a star rating on the product.
Sometimes, you'll be able to construct reviews for brands or logos if such is available.
More Ways To Make Money Writing:
3) Make Money By Reviewing Commercials
OK, we're leaving the Slice The Pie music and fashion now, and we're moving to review commercials:
Watching commercials is another option to increase your Slicethepie earnings.
Use the arrow keys on your keyboard to state how a commercial makes you feel while seeing it.
This section of the website will require you to be as specific with your opinion as possible.
4) Make Money By Referring Friends
Introducing friends and family to Slice The Pie is one more way to earn more on the website.
Each time your referral completes a review, you'll make money from their effort.
You have to start sharing your referral code with others to take advantage of this opportunity.
Where Can You Find Your Slice The Pie Referral Code?
Well, getting your Slice The Pie referral code is pretty simple:
Visit the Refer A Friend Page you see in your account, and you'll discover the link.
Every Slice The Pie member receives a unique referral link.
When someone you invite joins the site through your referral code, you'll begin receiving a cut from that person's earnings.
Prepare to grab 20% of everything your referral makes in the first 60 days and 10% after that for one year after their first review.
How Much Can You Make On Slicethepie?
Let's talk about the Slice The Pie pay, shall we?
At the time of writing this Slice The Pie review, you can earn between $0.02-$0.20 per feedback.
Depending on many factors (category, product type), your Slice The Pie earnings will vary.
It's worth mentioning that the website offers a bonus of $0.10 on specific reviews. Taking advantage of this option will boost your earnings further.
As a beginner, you'll earn as a 1-star reviewer. Writing more reviews will increase your star rating and positively affect the amount of money you make on the site.
How Do You Get Paid From Slice The Pie?
Slice The Pie pays its reviewers via PayPal.
Once you reach $10 in earnings, you can withdraw them.
More often than not, it takes around five days for PayPal to process your payment. That payment will be in USA dollars regardless of where you live.
Feel free to request a Slicethepie payout on Tuesday or Friday.
Slice The Pie Cheats And Hacks To Make More Money
Post Only High-Quality Reviews: A well-constructed feedback with tons of details will increase your star rating faster. Subsequently, you'll be able to start earning more on the site without losing too much time.
Write More Product Reviews: In my experience, product reviews tend to pay more than the rest of the earning options. You can earn over $0.20 per single product review.
Always Check For Bonuses: Certain categories will provide you with the opportunity to grab bonuses. Considering they'll boost your earnings, don't hesitate to work with them the most.
Slice The Pie Review – Pros And Cons Of Using The Platform
Pros:
Slicethepie is free to join: Everyone can start making money rating music and other categories.
The site provides a fun way to make money online.
It's easy and simple to use: You don't need special skills to work on the platform.
You can earn in many ways, not just by posting reviews.
People make money fast on the site since they can withdraw as little as $10 in earnings.
You'll receive your cash easily via PayPal.
There are bonuses that will allow you to earn even more on the platform.
Cons:
It's not possible to replace your full-time job with your work on Slicethepie: This is a website that will let you earn some extra money on the side.
Not too many categories are available: Your reviews will cover only music, fashion, products, and random stuff.
Who Can Use Slice The Pie?
Unfortunately, not everyone will be able to take advantage of Slice The Pie.
Currently, not all Slice The Pie reviews online make it clear that the site comes with certain restrictions.
Mine will tell you everything you need to know about that, though:
By all means, you have to be at a certain age if you want to join the site.
What Is The Slice The Pie Age Requirement?
To sum up, you need to be at least 13-years old to become a reviewer on Slice The Pie.
That is the age requirement of the platform, and there is no way around it.
So, if you're younger than that, you can't join the website yet to earn money.
Also, not everyone from around the world will have the chance to use the Slice The Pie sign up option:
What Is Slice The Pie 404 Forbidden?
Chances are, some of you might be in a position to see Slice The Pie 404 Forbidden message when you try to join the website.
If that happens, it will mean that you can't access the site due to your geographical location.
In certain parts of the world, Slice The Pie is not accessible to the users.
Hopefully, that will change in the future.
Is Slice The Pie Worth It?
Whether Slice The Pie will be worthy of consideration depends on what your expectations are.
First and foremost, you have to understand that the website provides a fun way to earn some pocket money. Expecting anything more than that will lead you to disappointment.
Next, you have to love music to be an active member of Slice The Pie. Otherwise, constructing song reviews will not be a very entertaining experience for you.
Long story short, if you don't mind spending around 20 minutes each day listening to and reviewing music, Slice The Pie will be a good fit for you.
Is Slice The Pie A Scam?
No, Slice The Pie is not a scam.
It's a legitimate earning platform that will allow you to make money for writing reviews.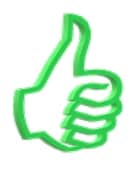 While it will not make you rich, the site will let you boost your monthly income without working too hard.
Feel free to join it and post your first review!
Slice The Pie Frequently Asked Questions
Is Slice The Pie Free?
Yes, Slicethepie is free to join and free to use for all its members.
Is Slice The Pie A Good Way To Make Money?
As I've already mentioned, Slice The Pie provides a good enough way to earn extra money on the side.
However, the website will not earn you enough cash to be able to quit your current nine-to-five job.
How To Get More Stars On Slicethepie?
You'll get more stars on your rating as a reviewer by providing honest and detailed feedback.
Getting more stars will lead to the opportunity to earn better on the platform.
How Long Does Slicethepie Take To Pay You?
Nowadays, PayPal payments take around five business days to process.
Is There Slice The Pie App?
Right now, you can't post music or product reviews on Slice The Pie with a mobile app.
But a Slice The Pie mobile app is in development as we speak.
My Closing
Hopefully, my Slice The Pie review will help you decide whether using the website is a good idea for you.
Again, the platform provides legitimate opportunities to earn money from home.
Now, what are your thoughts on this topic?
Do you enjoy the idea of working on Slicethepie?
Let me know in the comments below!
More Ideas From Cash Embrace You May Like: