Get Paid To Date Online: Earn Over $300 Per Date In 2023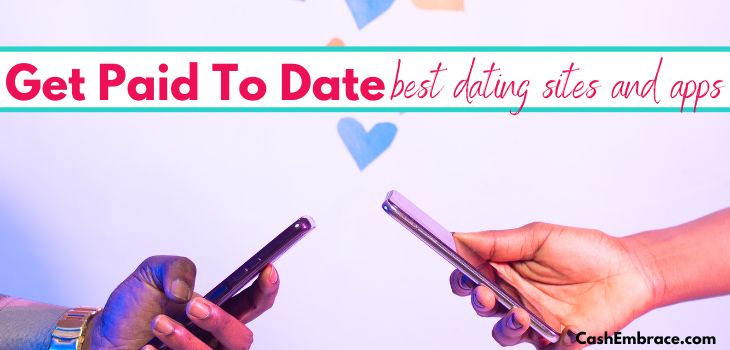 I think most people reading will agree that dating is not that easy nowadays. While that's unfortunate, there is a silver lining – the opportunity to get paid to date online.
Using paid dating sites doesn't mean you have to get married. Actually, you won't have to do anything you don't want to do:
Some get paid to date apps will earn you extra money for activities like going to social gatherings or business dinners. Other paid dating apps will connect you with people looking for nothing more than friendship and companionship.
Whatever you want to get out of using dating online platforms, the money-making opportunity is as real as it is legitimate. Earning cash once you decide to get paid to date can become a lucrative side hustle if you give it a chance.
In this article, I'll show you the best websites and apps to make money dating. We'll go over safety tips when dating online, expectations before going on a date, etc.
Recommended Read:
Are The Dating Sites That Can Earn You Money Escort Services?
Before this article goes any further, I have to clarify one essential fact about the dating platforms you'll see below:
By all means, none of the paid dating sites I'll cover today operate as an escort service. Most escort services are notorious for their illegal activities; you must avoid them.
Each get-paid-to-date website I'll introduce you to is a legitimate platform. With that said, let's look at how a paid dating site works:
How Paid Dating Sites Work?
I'm sure we all know how most dating sites work:
Paid dating requires going out with a person and earning money for your time. Most paid dating platforms will allow you to start working almost immediately – you'll only have to create an account to begin making money.
It might be rare, but some ladies have the luck to occasionally get paid to date a millionaire. However, that's more of an exception than the norm with paid dating platforms.
Many paid dating sites have fixed prices the people hiring dates have to pay. These prices range between $20-$300 an hour. Other platforms will let you negotiate your fee.
Are you wondering if you'll need to be physically intimate with your date? There is no need to do that when you get paid to date online.
If your online date tries to force you to do something you're uncomfortable with, you can report that person, and the platform will ban them.
Long story short, participating in paid online dating is not offering escort services. Subsequently, you don't have to worry about your safety.
How Can You Get Paid To Go On Dates?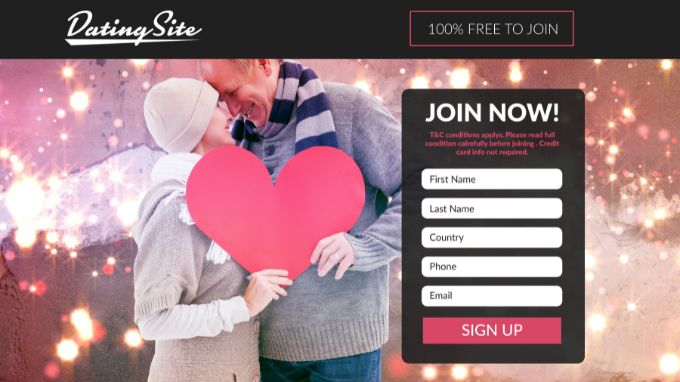 Not to sound like a broken record, but each site I'll show you makes it clear that its purpose is not to connect people for sexual purposes or hookups. Instead, these platforms are for individuals who want to date casually.
Some people find it difficult to make friends because they are shy. Others are too busy and don't have the time to build connections traditionally.
Overall, these are the people who prefer to use online dating sites. But let's keep the focus on you since you're the one who wants to get paid to date online:
Considering many paid dating sites exist, how can you decide which one to join? I think you should know the categories of paid dating platforms before you make any decision:
Bidding Sites: A bidding dating site is a platform where you post your charge per date. Users will bid to win your online dating service, and you should accept the highest offer.
Classified Dating Sites: Think of the classified dating sites as places where you provide a description (pay rate, available hours), and people will message you.
Speed Dating: Similar to how Tinder operates, a speed dating site will ask you to pay for a subscription to keep your membership on the app.
Dating Apps: You can use most dating apps to create a profile and upload your photo. Only users who have paid to become members can reach you and ask you on a date.
Why do you need to be familiar with these categories? Well, the answer is simple:
In-depth knowledge of the inner workings of paid dating sites will help you decide which platform to join to earn money online.
Similar Money-Making Ideas You Might Like:
What Should You Expect When You Get Paid To Date Online?
So, you might have many different expectations of your online dating activities. The truth is, there is no universal experience when talking about going on dates through dating websites.
For instance, older, more mature men prefer taking their dates on formal events. Chances are, they would like to bring you to dinners, private parties, and even business meetings.
As you can probably guess, agreeing to date a younger man will most likely result in visiting a pub or club.
What if your date is from another country? Then, your bilingual skills will be of good use. Also, your knowledge of the area will come in handy.
Overall, your experience when using dating platforms will differ and depend on the particular situation you'll find yourself in.
Things To Consider Before Going On A Date
Now, what can we say is beautiful in the traditional sense? Beauty is a subjective term – what one man considers pretty may not be as attractive to another.
Subsequently, you'll find dating opportunities even if you don't see yourself as the prettiest girl in the room. But looks matter at the end of the day:
It's a fact that if you're stunning, your dating activities will earn you much more than you probably expect. Believe it or not, gorgeous women can demand payments that reach $1,000 per single date arrangement.
Moving on, what else you must know before you join any of the dating sites I'll introduce you to today? Here are a couple of things to become familiar with before you jump into the world of paid dating sites:
Women can go on multiple dates: No dating platform will limit you to dating only one man. Ladies using paid dating websites can book many dates and arrange a second date if they enjoy being with a particular gentleman.
You'll have to pay a commission fee: Each site will charge you. Some platforms charge monthly fees, while others will take a commission from the money you earn from each date.
Physical intimacy is a no-no: We all have read countless stories about people who got married after meeting through dating apps. But you can't become physical with your date on the first occasion you meet with that person.
Best Get Paid To Date Websites And Apps
1) Ohlala

If you have been researching ways to get paid to date online for a while now, there is no way you haven't stumble upon Ohlala at some point:
Ohlala is probably the most popular online dating site, especially among the younger audience. Ladies and gentlemen looking for dates can join the site.
Using Ohlala for online dating is a simple process – create an account, add a bio, upload your best photos, and you're all set. Here is how to make the best of Ohlala:
Ladies go through the invitations men have created, check the profiles, and send applications to the ones they like. Then, the gents will choose a date from all available applicants.
I can't tell you how much you can earn while dating via Ohlala – you'll have to negotiate your fee and the date's conditions. Creating a dating account is free – the clients must pay a subscription fee of nearly $60.
2) My Bunny Date
So, the ladies using My Bunny Date are Gorgeous Members. Meanwhile, men on the site happen to be Generous Members! That's an interesting fact I thought you should know.
Anyhow, many people see My Bunny Date as the best get-paid-to-date website. The first thing you should know about this site is that it's action-based. But what does this mean?
Male clients place bids on dates with ladies. Assuming they outbid the competition, they will have their dream date. Have a look at what you can expect when dating through the platform:
You'll receive bids from different men and accept the highest offer. Once that happens, you'll arrange the date and meet with that generous member.
Money will change hands after the date. In case both you and your male companion decide that you want to go on a second date, make the arrangements between yourselves – My Bunny Date has no further involvement. Women can register at the site for free, while men pay membership fees.
3) Miss Travel

Next on the list of legitimate platforms to join to get paid to date online, we find Miss Travel. As the name suggests, Miss Travel provides a dual-earning opportunity – it combines making money dating with getting paid to travel.
Women joining the site must be at least 18 years old. They'll have the chance to connect and date older men who will take them on trips abroad. More often than not, the men pay for the whole vacation. However, you might have to split the bill 50/50 in some situations.
Registering on Miss Travel takes only a few minutes. Female members browse through male profiles and check their incoming trips. Finding a vacation you want to go to won't take long – your next step is to connect with the man you wish to travel with.
Payments for travel companions vary for both men and women using Miss Travel – the exact amount you'll receive depends on negotiations.
On the downside, everyone using Miss Travel has to pay for a membership. Subscriptions cost between $55-$60, depending on the period you subscribe for on the site.
4) Rent A Date
Do you want to get paid to date a millionaire? No other place will give you a better chance to do that than Rent A Date.
Rent A Date is one of the oldest and most well-established online dating platforms available nowadays. Male and female users from all ages and nationalities can join the site.
Above all, Rent A Date operates in a specific niche in the dating industry. Instead of connecting people randomly, the site focuses on providing dates for corporate events and other social gatherings.
Everyone who wants to get paid to date online via Rent A Date pays a small membership fee. Once you become a member, access the site's gallery and search for a suitable date. Let's say you know who you want to go on a date with – what happens next?
Well, the company will make the first initial calls, while your companion will call you on the meeting day for further arrangements. At the time of this writing, Rent-A-Date has a two-hour minimum engagement on-a-date policy.
Are you wondering how much you can earn dating on the site? That depends on the review you'll receive from your date partner. Still, you'll make at least $165 per hour (according to the site itself).
5) Price Point Date
Another dating site that uses the action-based matchmaking model is Price Point Date. Ladies can join the site for free – gentlemen looking for dates are the ones that pay for membership.
Price Point Date is a private dating platform available in a few selected countries. Its focus is connecting women with successful men who are into casual dating.
Does Price Point Date seem like the perfect fit for you? If it does, you can create a free account in minutes.
Payments vary – the money you'll earn from going on casual dates depends on the client. However, you can negotiate the terms of the date with each client.
One of the best things about using Price Point Date is that you don't have to reveal your identity – the site will let you protect your data.
6) Tour Bar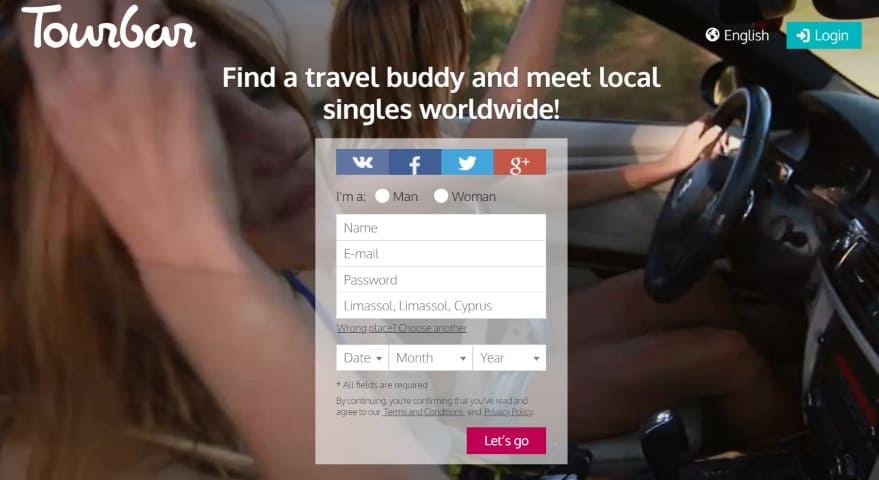 Tour Bar is available worldwide – it's one of the best sites to get paid to date online. Many facts can back up that statement:
Firstly, Tour Bar is a travel online dating platform. In other words, the website will help you travel to your dream destinations with a partner.
Secondly, the dates you'll go on don't have to be social gatherings or corporate events. Instead, you can do all kinds of crazy activities with your travel date – camp, hike, skydive, etc.
Ultimately, Tour Bar is free to join. Once you create a profile, upload your best photos and write down your hobbies and interests to avoid getting a travel partner you have nothing in common with.
Long story short, Tour Bar is a global dating platform that specializes in providing travel dates with tourists.
7) Pro Date
Pro Date is a suitable option for online dating activities for people who live in the USA, UK, Canada, Australia, or South Africa.
Creating an account on Pro Date is free. Members control how much personal information they want to reveal to the public.
Using Pro Date is simple – nothing about the platform will make it hard to find a suitable date. Once you complete your profile, you can start receiving dating requests from possible partners who want to socialize with you.
These days, Pro Date will allow you to pick your dating rate. So, you can charge as much as you see fit for your casual dating services.
Only people 18 years old or older can become members of Pro Date (ProDate.com).
8) WhatsYourPrice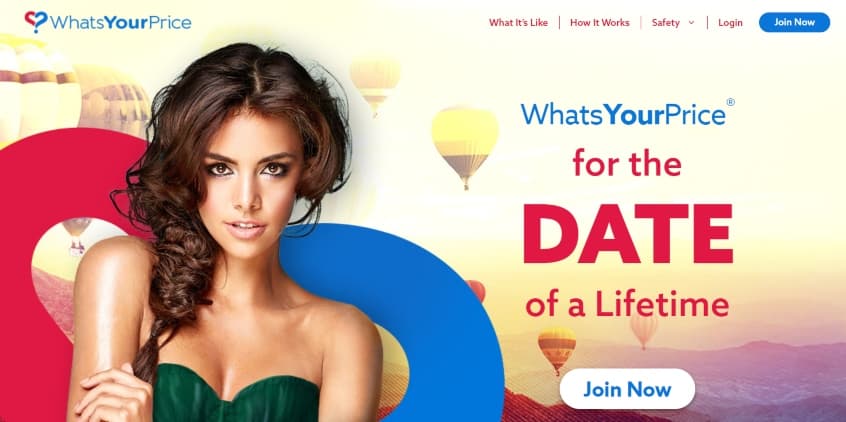 Contrary to somewhat of a popular belief, WhatsYourPrice is not an escort service:
The site is an online platform ladies can join for free to get paid to date online. At the time of writing, the website is available worldwide.
Women who register at WhatsYourPrice become attractive members. As such, they should upload their best photos and provide information that describes them.
Men using WhatsYourPrice are also known as generous members. They can send dating offers to the women they like. Assuming you'll be one of these women, you can accept, reject, or negotiate until you receive a higher one.
Expect your payment after the date is over. According to WhatsYourPrice, women make up to $200 per date.
9) RentAFriend
RentAFriend is a popular online platform most people join to make money as an online friend. But the site has a few other functions:
By all means, the site provides amazing possibilities for finding relationships online. You should know that RentAFriend focuses on connecting individuals looking for platonic relationships.
In other words, don't join RentAFriend if you expect something more than hanging out with your date and enjoying their company.
Anyone can register on the website for free. However, RentAFriend doesn't accept people with criminal records. Plus, the minimum age requirement is 18.
More often than not, virtual friends on the platform earn $10 an hour, but you can set your pay rate up to $50.
See Also: 30+ Jobs That Pay $40 an Hour
Alternative Get Paid To Go On Dates Sites
10) Our Time
Our Time is an online dating platform for single people who are 50 years old or older. Anyone at that age can create a free account and browse through single individuals in their area.
Using Our Time is simple:
Once you find a person you like, send them a message. Assuming they like you back, you can start chatting. Most members of the site are looking for companionship, romance, and serious relationships – you might want to keep that in mind before joining.
11) RentaGent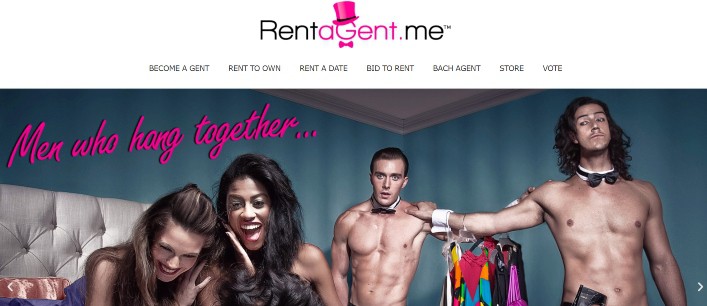 It doesn't take a genius to realize that RentaGent provides women with the opportunity to go on a date with men they discover on the platform. Subsequently, women are the ones that pay a subscription fee.
RentaGent is available worldwide.
I should mention that if the man didn't have a pleasant experience on the date, that person can request a refund from RentaGent.
12) Get Paid To Date Online On Bumble
Are you familiar with Bumble? I think you should be, considering Bumble will allow you to make new friends and meet potential partners.
Bumble is an online dating site where men can't contact women unless the ladies make the first step. As a lady, Bumble will serve you well by giving you full control over your online dating activities.
Create your Bumble account here.
Awesome Ways To Make Money ASAP:
What Are The Best Get Paid To Date Apps?
How do you feel about registering for dating accounts on your mobile? That's what the dating apps are for:
Shall we look at the best get paid to go on dates apps?
13) Tinder
Chances are, most of you don't need me to explain what Tinder is. Still, let me say a couple of words about the way Tinder works for those unfamiliar with the dating app:
Tinder is one of the most popular dating apps you can use to browse through the profiles of many single people in your area. Once you find someone you like, swipe right.
Assuming they do the same, there will be a Tinder match. Then, you can start messaging and sharing photos with your match. Only paid Tinder users can pay for your services, though.
14) Her
Her is another well-known app you can use to get paid to date online. People with different sexualities are more than welcome on Her.
Each Her user receives alerts about upcoming events in their area.
The app is available for Android and iOS users.
15) OKCupid
OKCupid is a cool name, don't you think so?
Anyway, OKCupid is responsible for nearly 200 million successful matches so far. Before you can create an account, the app will require you to answer multiple questions, so the algorithm can match you with the best potential partners.
Since most of you will use OKCupid to get paid to date online, let your partner know upfront that your meeting has to be paid for.
See Also: 95 Apps That Can Earn You Money
Safety Tips When Using Get Paid To Date Websites
Don't disclose your identity: Avoid disclosing personal information when using a paid dating site. For instance, protect your phone number, address, and even your social media accounts.
Always meet in public places: Do I have to explain that meeting a person you don't know in a hotel or any other place where there are no people is a bad idea?
Pass on rides: You might think that your date offering you a ride home is such a nice thing to do. However, don't accept it and take a cab back home instead.
Get Paid To Date FAQs
Do Paid Dating Apps Work?
Most paid dating apps work better than you can expect:
Over 60% of users state they had a positive experience using paid dating apps.
Is Bumble Free Or Paid?
Anyone can register and use Bumble without paying anything.
Of course, some extra features come with the paid version of Bumble. However, a free Bumble account will let you do more than enough on the app – you can swipe, exchange messages, and audio/video chat with other users.
What Is The Best Paid Online Dating Site?
Tinder
Miss Travel
Ohlala
Rent A Friend
Hinge
My Closing
Do you have enough for today, or do you need me to provide more ways to get paid to date online?
No worries – I always add more relevant information each time I update an article, and this one won't be an exception.
But that won't happen today, so how about you write to me instead?
What questions do you have about the paid dating sites and apps you see above? Can you see yourself using a get paid to date app?
Let me know in the comment section, and I'll gladly tell you everything you need to know.
More From Cash Embrace: