Voices.com Review: Is Voices.com Legit Or A Scam?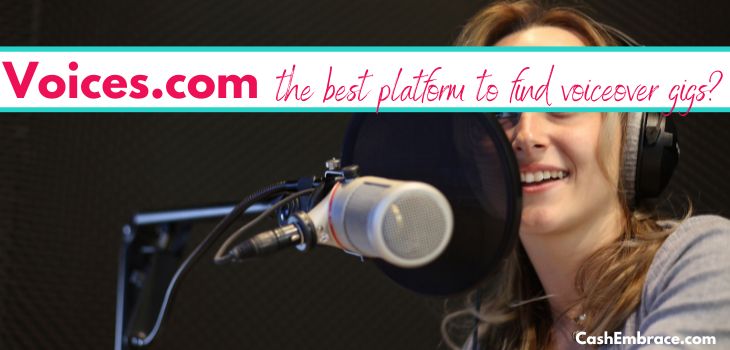 As you probably already expect just by looking at the title, this Voices.com review will be about all things voice-overs and voice-acting jobs. Do you think about exiting this page because you believe that only celebrities can book voice-over jobs?
Hopefully, you don't, since the truth is that anyone can become a professional voice actor and book well-paying voice-acting jobs. And the best way to begin that journey is by learning all you can about companies like Voices.
Nowadays, most famous actors and musicians receive hefty paychecks for voicing characters we fall in love with while watching them on the screen. But ordinary people with magical voices can do that, too:
You don't even have to spend a fortune to build a soundproof studio in your home. On the contrary, you can start providing voice-overs for money once you join voices.com.
In this article, I'll walk you through the audition process, show you how to book voice-over work and offer great tips about using the voices platform. You'll learn everything there is to know about Voices.com:
What is Voices.com, and how does it work?
Can you make money with voices com?
Do you have to pay for Voices.com?
Is working for Voices com legit?
This post contains affiliate links – read my affiliate disclosure for more info.
Recommended Read:
What Is Voices.com?

Voices.com is an online platform that connects professional voiceover artists to potential clients (brands and businesses) looking for voice talent. The company was founded by David and Stephanie Ciccarelli over 20 years ago.
Formerly known as Interactive Voices, Voices.com originated from a medical journal. Starting as an audition for native English-speaking voice artists, the company has evolved to support over 100 different languages, including Spanish.
Voices.com is an award-winning business with over 100 employees (and counting). Considering around 5,000-6,000 Voices.com jobs are available monthly, it's no surprise that the platform generates over $10 million in annual revenue.
See Also: How To Become A Voiceover Actor
Who Is Voices.com For?
Reading this Voices.com review so far, are you getting the feeling that working as a voice artist will be a good match for you? Let's check if developing a VO career and doing VO jobs for a living will be the perfect fit:
Firstly, Voices.com is the market leader in the voiceover industry. As you already know, Voices is an award-winning company that provides the best talent to anyone looking to hire professional voice actors:
At the time of writing, Voices.com has quite a prestigious clientele. Worldwide companies hire voice talent through the platform, including GoDaddy, Microsoft, Discovery Channels, The History Channels, and many others.
Secondly, most Voices.com clients have a budget of over $1,000 for a single voiceover project. So, these clients don't mind paying that much money to book the right voice actor for a specific project.
Lastly, even aspiring voice artists can secure such lucrative deals through Voices.com. Of course, they must be willing to do a lot of work and try hard to improve their voice-acting abilities.
Assuming many of you want to take the first step toward starting a voice-over career, I recommend going through this Free Intro to Voicevers Mini-Course by Julie Eickhoff. Julie will show you the inner workings of the voice-acting business, answer your questions about doing VO jobs, and help you decide if voice-acting is right for you.
How Does Voices.com Work?
Once you decide to go to Voices.com and complete the signup process, your next step is to click the Voices.com Login tab. What happens when you're inside?
Each person using voices.com has access to many available job listings. As a voice marketplace that connects talent with clients, Voices allows businesses to submit job offers for different projects.
Most clients hiring through the Voices platform look for narrators, translators, audio engineers (sound editors), and even singers. After submitting a job posting, the clients receive bids on the project with samples from voice talents reading short scripts.
Job Posting Example On Voices.com
Chances are, you might be wondering about the specifics clients include in the job postings on the platform. While creating a job posting on Voices.com, clients describe the ideal candidate for their project by giving the following clarifications:
Language (in what language does the client need a voice job delivered)
Accent (you'll see whether the client looks for an accent)
Voice Gender (the client will specify whether they're looking for a female or male voice)
Voice Age (young or older voices)
Role (that might be a real person, spokesperson, announcer, narrator, etc.)
Style (the client will explain the type of mood the voiceover should embody)
Audience (expect info about the type of audience that you'll hear the end product)
Scope Of Project (details about word count, audio duration, response/end of project deadline)
Script Sample (the client will provide an excerpt they want to hear you read)
Types Of Available Voices.com Jobs

At the time of writing this Voices.com review, the platform has four main job categories to choose from:
Steady projects from broadcast channels and large media houses
Pay-per-word projects from non-broadcast channels
Local voice-over jobs
Film/advertisement dubbing
Other available Voices.com types of jobs require voice talent for video games, audiobooks, TV sports, e-learning materials, mobile applications, and many more.
What Is The Most Popular Voice-Over Job On Voices.com?
Currently, the most popular voice-over job is Internet Video. Internet Videos is a job category that keeps experiencing an enormous growth of nearly 200% in the last year alone. And what will you work on if you choose to deliver voiceovers in this category?
You can work on product reviews, digital marketing videos, social media content, and even animation. Expect to lend your voice for videos that are about a minute long.
Overall, it doesn't matter if you prefer broadcasting or non-broadcasting projects – both job opportunities inside Voices.com are a good way to make money from home.
More High-Paying Online Jobs You May Like:
Is Voices.com Free? Do You Have To Pay For Voices.com?
First and foremost, let's clear something up that many Voices.com reviews online tend to get somewhat wrong:
By all means, Voices.com is free to join – anyone can use the Voices.com Sign Up button to create a free account and bid on available voiceover jobs.
It doesn't matter where you live or what language you speak – Voices employs professional voice actors from more than 150 countries. Now, how do you register at Voices.com for the first time?
You'll create a Voices.com account by signing up with your name, email address, and phone number. Then, choose a username and password to complete the registration process and acquire a guest profile.
But is having a free guest membership enough to secure the best voiceover work available on the platform? Will a free membership affect your take-home earnings from doing voiceover jobs?
Similar to other membership sites, Voices.com provides much better work opportunities to premium talent. Any voice-over artist willing to pay a subscription fee will gain access to a premium account with many valuable features.
How Much Does Joining Voices.com Cost? (Voices.com Rates And Membership Types)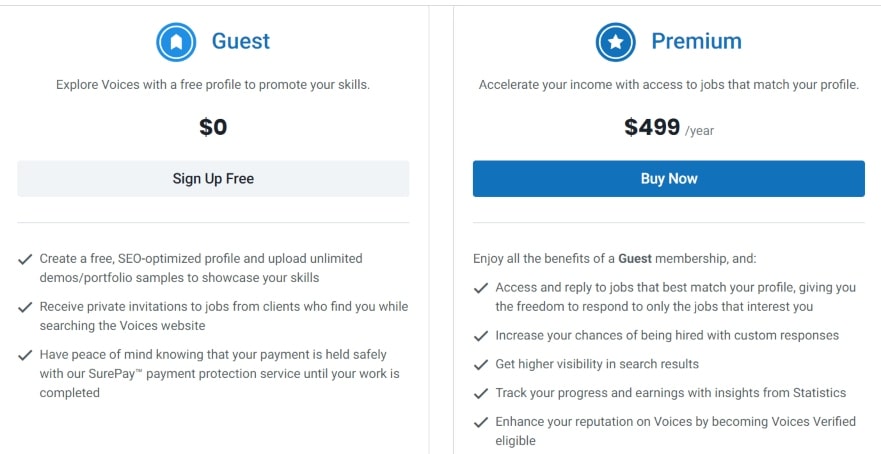 As you can see, Voices.com has three membership plans, each coming with a different membership fee:
Voices.com Free Guest Membership
In the previous paragraph of this Voices.com review, I mentioned that the free membership of the platform is enough to get you started. Even though you can keep using the free plan, that option has certain limitations.
For instance, free guest members can only use 100 MB of Storage for a generic demo (MP3 Format). Since they're not paying a subscription fee, their profiles have lower visibility, and that means fewer potential clients and job opportunities.
Voices.com Premium Account
Assuming you don't mind paying a platform fee, you can get a premium subscription. That yearly membership will cost you $499, and it comes with many perks for the talent members using it, such as:
Access to any available job on the platform
Extra visibility of a talent's profile
An invitation to private VO jobs
Receive email notifications for many high-paying types of jobs
Priority rankings in the site's search engine
Customer support priority
Members can track their progress by looking at performance statistics
Secure payment protection system
A dedicated account manager is only a phone call away
While all these features look great, a premium Voices.com account is not without a downside:
No premium member can talk directly to clients. Instead, the Voices.com app will operate as the middleman between you and your customers. Also, you'll have no choice but to wait for the client to approach you for a voiceover job.
Quick Note: Voices.com will keep 20% of your earnings after completing successful projects (for both free and paid members). Feel free to think of these charges as brokerage fees the platform receives for mediating between you and the clients.
Voices.com Platinum Membership
Once you complete over 100 Voices.com jobs inside the platform, you can upgrade to the Platinum Membership. It's an Exclusive and Invite-Only Membership plan that has a yearly fee of $2,999.
Such a plan will allow you to become a voice insider and share your expertise with newbie voice artists. Other perks include top-notch support by the professional services team and unlimited job listings to match your profile.
The Platinum Membership is suitable only for professionals who have mastered the business model of doing voiceovers for a living and already earn a lot of money.
Other Career Options That Might Pick Your Interest:
How To Get Started On Voices.com?
As mentioned earlier in this voice over website review, getting started on Voices.com is a simple process. Here is what that process looks like step-by-step:
Sign up for a free account.
Complete your profile (add your name, gender, age, headshot, number of languages you speak, etc.).
List some essential details (preferred location, language, asking hourly pay rate or rate per work). Each detail you add will help the platform match you with paying jobs suitable for your skill set.
Submit your MP3 demos (high-quality demos are essential to prove to clients that you have more than a basic knowledge of the voice-over work and showcase your talent as a voice actor).
How To Complete The Voiceover Audition Process?
After reading my review of voices.com so far, it's safe to assume that all of you will begin with a free guest account. Why should you invest in a premium one that early on?
Once you log into your Voices.com dashboard, proceed to the available projects section. Then, choose a project you would like to work on.
If a potential client wants you to audition for the job they offer, record the script and submit it together with your asking rate. Now, is the audition process different from premium users?
Yes, you can say that it's different – premium members can take advantage of the VoiceMatch Algorithm to match their voiceover demos to a client's requirements. When the algorithm finds a match, it will connect your profile with the client's.
At that point, the client will send you a Private Invitation to prompt you to audition. All that is left for you to do is to nail that audition and secure the job.
Unfortunately, passing the audition is often the hardest part of the job for voice actors. Get the help you need through Julie Eickhoff's Free Mini-Course For Voice Artists.
Can You Make Money With Voices.com?
Above all, not only can you make money on Voices.com, but you can also earn a full-time income as a voice artist on the platform. What's the best way to achieve that?
Having tons of good luck with clients is not enough to book the best-paying available projects – you'll have to try harder than that:
According to the platform's customer service team, members should do at least seven auditions daily to have the best chance for success on Voices.
In my opinion, the best part of working with voices.com is the opportunity to choose your own rates for each project you get to complete. But how do you pick your rates to ensure a positive experience for you and the client?
On average, voice artists charge around $100 for a 2-minute-long voiceover. Of course, you can always ask for more money if it makes sense for the specific project.
Narrating an audiobook that entails one hour of voiceover will bring you between $1,200-$2,000. Doing voiceovers for film and TV projects will earn you even more than that.
I recommend taking your level of experience, project type, and length of recording under consideration while choosing your pay rate. If you still need help deciding, check the rates Voices.com suggests for non-broadcasting jobs: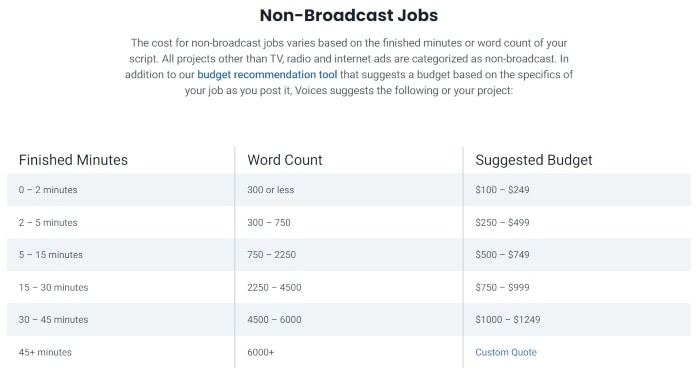 How Voices.Com Pays You?
Do you worry about not receiving your earnings after completing a project? There is no need to do that, and my voices.com review will explain why:
All premium members get to take advantage of the platform's payment protection system (SurePay). That system takes and holds the total payment of the client before you even start working on the voiceover project.
The client has to receive, approve, and be satisfied with your voiceover work, so Voices.com can release your payment. Payments are available every Friday via PayPal or checks.
While the company resolves any issues that might occur with premium members receiving their payments, the Payment Protection System is not available for free members using guest accounts.
How Can I Use Voices.com For Free?
At this stage of my Voices.com review, you should already know how to use the platform for free without upgrading to a premium membership. Still, let me explain again:
As soon as you sign up and complete your profile, you'll start getting private invitations for VO jobs. When you find a project you like, send a message to the client with your rates and demo file.
Clients can compliment you and leave a review/rating of your profile. Getting many positive reviews from clients will help our profile rank among the top performers on Voices.com.
All records of past ratings stay visible on the talent's profile.
Voices.com Review: Pros And Cons Of The Platform
Pros:
Voices.com is one of the market leaders in the voiceover field
It's hard to find negative reviews of Voices.com
Users can stay free members and still have access to available voice-acting jobs
A beginner-friendly platform for both newbie and experienced voice actors
Anyone with a good quality voice that will satisfy the needs of clients can find steady jobs on Voices.com
An opportunity to earn up to $2,000 per voiceover project
Professional voice actors who always meet deadlines and work within a client's budget will quickly rise and join the top performers on the site
Cons:
Premium And Platinum memberships cost a lot of money
Free guest members face many limitations when looking for available voiceover gigs
All artists using Voices.com pay a 20% commission on each project they complete
Is Voices.Com Legit?
In case it's not clear after reading this Voices.com review so far, I'll assure you that the platform is 100% legit:
Voices.com has been working steadily for years. More importantly, thousands of voiceover artists use the site to get VO jobs, and many business people visit it to hire voice talent.
If you look up Voices.com on Glassdoor, you'll notice that the platform has a 3.8-star rating and mostly positive reviews. According to Glassdoor, nearly 80% of Voices.com users would recommend it to a friend.
Generally, no one should doubt the legitimacy of Voices.com with that many star reviews. Still, let's check the site somewhere else, shall we?
Reddit is one of the platforms where I see many discussions about Voices. Feel free to type Voices.com Review Reddit and read as much content as you wish.
I already did that, and I can tell you that none of the users (formal and current) find Voices.com fake or illegal.
Some of the Voices.com complaints and negative reviews point to the 20% commission the site receives as the source of their dissatisfaction. I think such a statement is ridiculous – 20% is more than a reasonable price for a platform that connects you with plenty of well-paying clients.
Voices.Com BBB Rating
Readers who still have doubts about the platform should look at its BBB (Better Business Bureau) rating.
There, Voices.com holds an A+ rating – the results come from both clients and workers.
Interestingly enough, the company has only a couple of negative reviews on BBB so far. And knowing all we know about Voices.com so far, it's easy to see why that is.
Is Voices.Com Safe?
Here is the deal:
Just like any other company, working with Voices.com requires access to some of your personal and banking information. It's understandable if you're not comfortable with sharing such info – most people are not.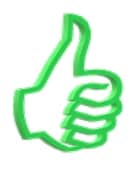 To put your fears at ease, Voices has plenty of security and trust protocols that will keep your personal data protected. Also, the company uses automated tools to check the legitimacy of each job that appears on its site.
Of course, Voices.com has community guidelines anyone providing voice overs to clients should follow. Keep that in mind while building your voiceover career through the platform.
Voices.Com Vs. Voices123 – Which One Is Better?
First and foremost, let me explain that Voices123 is a company with very similar activity to Voices.com – it provides voice-over jobs. Also established in 2003, that platform has lured some big names as clients – Airbnb, Coca-Cola, and NBC, to name a few.
So, if both companies have a lot of experience, which one should you join?
Voices.com offers high-paying jobs, great customer support, and a free membership plan. However, its premium plans are expensive, and fewer jobs are available for the free members.
Voices123 has cheaper premium plans and doesn't take any commission on your earnings. On the downside, the jobs available don't pay much, and customer support needs improvement to deliver a great experience.
Now that you know the facts, you can decide which company is the better working option. There are good things and bad things about both, so choose wisely and not waste much time.
Voices.com Review: My Closing
Is Voices.com a scam? No, it's not. Next, is Voices.com real or fake? You already know it's real. So, is Voices.com worth it?
That's something you'll have to decide on your own, and the only way to do it is by testing the platform. In the best-case scenario, Voices.com will help you become an in-demand voiceover artist who gets to do voiceovers for a living.
But that is just my opinion – what is yours?
Do you think you'll join Voices.com? Are there any questions you need me to answer?
Let me know in the comments section, and I'll get back to you the first chance I get.
More Money-Making Ideas From Cash Embrace: