Voices.com Review: Is Voices.com Legit Or A Scam?
As you probably already expect just by looking at the title, this Voices.com review will be about all things voice-overs and voice-acting jobs.
Before you exit this page, thinking that's not an activity you'll be able to do, let me tell you:
Getting a well-paying voice-over gig is not something only worldwide-known actors or musicians receive paychecks for these days.
No, ordinary folks just like you and me are all over it as well.
I'm picking your interest, am I not?
Cool, then read my Voices.com Review 2021 to its very end because it will tell you everything about:
What is Voices.com, and how does it work?
Can you make money with voices com?
Do you have to pay for Voices com?
Is working for voices com legit?
This post contains affiliate links. Read my affiliate disclosure when you have a minute.
What Is Voices.com?
In short, Voices.com is the go-to place for anyone who would like to make money doing voice-over jobs.
But you're not here for short explanations, so let me get really into it:
Stephanie and David Ciccarelli are the founders of the company.
They created it nearly twenty years ago. The year was 2003, to be exact.
Originally, they named it Interactive Voices. That makes sense considering the site was more of a medical journal than anything else.
Fast forward to the present time:
Voices.com lists over 6,000 available jobs every month. It supports around 100 other languages than just the English one.
Providing steady employment to more than 100 people, the company earns about $10 million in revenue. To clarify – that number grows year after year.
Maybe you've read similar information in any of the Voices.com reviews 2020 that still occupy the web?
That's OK – let me conclude this paragraph with an essential piece of information:
Currently, Voices.com is the most respected middleman that connects any voice-over artist (yes, you!) with a brand looking to hire voice-acting talent.
Types Of Available Voices.com Jobs
Up until now, the website looks like a pretty sweet deal for anyone to pass it by.
With all its impressive credentials and achievements, the company is a force to be reckoned with in the world of voice-acting employment.
Naturally, one would be curious about the types of jobs you'll find inside the platform.
In my opinion, there is no way you would ever be bored once you sign up to become a member of the platform.
Just look at all these job options that require your lovely voice:
Video games
Audiobooks
E-learning tutorials
Films and TV
Now, the most popular gig you can find on Voices.com is the Internet Video.
Whether you'll narrate a video about digital marketing, Social Media, or product review, doing it will never leave you out of pocket.
I mean, the Internet Videos Sector has a growth of 200% in 2020 alone – that's something, to say at least.
Such videos are about a minute long. Likewise, they'll not overwork your voice!
It doesn't matter if a broadcasting or non-broadcasting project is your thing:
Both working options inside Voices.com are lucrative online jobs you'll love.
More High-Paying Online Jobs You May Like:
Who Is Voices.com For?
Before this Voices.com review gets any further, let's make sure the jobs available inside the platform will be the perfect fit for you.
So, do you have one of those voices that always leaves a lasting impression on everyone that gets to hear it?
Do you receive tons of compliments about your voice pretty much every time you open your mouth to speak?
OK, the last one might be me going a bit too far – you get the idea, though!
The point is, if you think you have what it takes to build a career as a voice artist, Voices.com is the place to visit.
Considering the company has clients such as Discovery Channel, Microsoft, GoDaddy, rest assured your paychecks will be lucrative.
Maybe you love the idea of doing voice-overs, but you have no experience yet?
That's OK – you can still catch up and become a professional in the field if you put in the effort.
I'll suggest the Free Intro To Voice Overs Course by Julie Eickhoff – the most respected teacher on doing voice work for money online.
She will explain the process of becoming an artist and will answer all your questions.
Is Voices.com Free? Do You Have To Pay For Voices.com?
First and foremost, let's clear something up that many Voices.com reviews online tend to get somewhat wrong:
At the time of writing, anyone can join Voices.com for free. Meaning, you don't have to pay anything at all to become a member of the company.
There is nothing out of the ordinary with the process of creating an account:
You'll start by providing some personal data (name and email address). Then, you'll choose a user name and a password.
With that said, the website also offers paid options to all its members.
I'll tell you all about them in a second, but let me say something before I do that:
The Free Membership Plan provides enough to get you started on the site, in my opinion.
Potential clients will be able to see you. Plus, it comes with payment protection, the option for an invitation to private voice-over jobs, and some other perks.
You might want to keep that in mind before any charges on your credit card start appearing!
How Much Does It Cost To Use Voices.com?
Well, you already know that you can begin using the website for free.
However, I mentioned earlier that there are premium options as well:
Currently, there is a Premium Plan that costs $499 per year and a Platinum Plan that you can have for $2,999 per year.
What does the Premium Membership Plan include?
Have a look at some of its advantages and how they'll benefit you:
Priority rankings in the site's search engine
Customer support priority
Email notifications for new job opportunities
Statistics that will help you track your performance and progress
Access to free webinars from professional coaches
To be honest, these perks that will definitely boost your voice-over career.
And there is something else:
Once you complete over 100 jobs inside the platform, you'll be able to upgrade to the Platinum Membership (it's Exclusive and Invite-Only).
A word about this membership:
Above all, it's a smart choice only for professional voice actors ready to commit fully to building a long-lasting career in the field.
Now, I'll strongly encourage you to take your time while deciding on a membership. Meanwhile, you should stick with the free plan.
Having the Premium one will still put you in a position where you won't have the chance to talk to clients directly.
No, the Voices.com App will do that on your behalf – the site is the middleman, remember?
The platform receives 20% of the earnings of all its members, free and paid.
Other Career Options That Might Pick Your Interest:
How To Start Working With The Platform?
As I've already mentioned earlier in this Voices.com review, the process is as simple as it can get:
Sign up for a free account.
Complete your profile.
List some essential details – preferred location, preferred language, asking hourly pay rate, etc.
Submit your voice-over demos – make sure they reflect your abilities to the fullest.
Can You Make Money With Voices.com?
Of course, you can – that's the whole idea behind looking for a voice-over job, isn't it?
Great, but how much can you earn on the platform?
Since you'll set up your own rate, the amount of money you'll earn per month will vary.
Generally, expect to make between $100-2,000 per project.
Whether you'll earn on the lower or higher end – that depends on a few factors.
For example, some of them are your level of experience, project type, length of recording, etc.
More often than not, a 2-minute long project will earn you around $100, and an audiobook will get you between $1,200-$2,000.
Have a look at the pay rate for non-broadcasting jobs:
By all means, these numbers prove a simple fact:
If you put in the work and effort, you can easily start earning four, five, and even six-figure income from home as a voice artist.
No Experience With Voice-Over Yet? Start The Best Voice-Acting Course Online For Free Here!
How Does The Voices.Com Website Pay?
At this moment, you might be wondering – how will Voices.com pay me?
You don't have to worry about it because the process is as secure as it is simple:
The company acts as the middleman between you and the clients that will hire you. Subsequently, the platform will resolve any issue that may occur about receiving your payments.
Through a SecurePay System, Voices.com will make sure that you'll always get the amount of money you're supposed to receive for a completed task.
Now, is that a good enough answer to the question is working for Voices.com is legit?
It's OK if it's not for you – I'll talk about it right below in this Voices.com review:
Is Voices.Com Legit?
Yes, the platform is completely legitimate – it will not scam you in any sort of way.
As a website that has been working steadily for years, questioning its illegitimacy seems a bit off, in my opinion.
Thousands of voice artists are using its services.
However, if you need some extra convincing, you can research the site on your own.
Reddit is one of the platforms where I see many discussions about Voices.
Feel free to type Voices.com Review Reddit and read as much content as you wish.
I already did that, and I can tell you that none of the users (formal and current) find Voices.com fake or illegal.
Some of the Voices.com complaints point at the 20% commission the site receives as the source of their dissatisfaction.
Personally, I think that such a statement is ridiculous – 20% is more than a reasonable price for a platform that will connect you with plenty of well-paying clients.
Do you agree with that?
Voices.Com BBB Rating
Readers that still have doubts about the platform should look at its BBB (Better Business Bureau) rating.
There, Voices.com holds an A+ rating – the results come from both clients and workers.
Interestingly enough, the company has only four negative reviews on BBB so far.
Is Voices.Com Safe?
Here is the deal:
Just like any other company, working with this one requires access to some of your personal and banking information.
It's understandable if you're not comfortable with sharing such info – most people are not.
To put your fears at ease, Voices has plenty of security and trust protocols.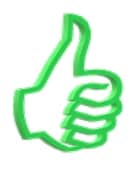 These protocols exist to assure your safety while you work for the site.
Furthermore, the program does review all of the jobs before posting.
Voices.Com Vs. Voices123 – Which One Is Better?
First and foremost, let me explain that Voices123 is a company with very similar activity to Voices.com – it provides voice-over jobs.
Also established in 2003, that platform has lured some big names as clients over the years – Airbnb, Coca Cola, and NBC, to name a few.
So, if both of the companies have a lot of experience, which one should you join?
Well, Voices.com offers high-paying jobs, great customer support, and a free membership plan. However, its premium plans are a bit expensive, and there are not thousands of jobs available for the free members.
Voices123 has cheaper premium plans, and it doesn't take any commission on your earnings. On the downside, the jobs available don't pay that well, and the customer support needs some improvement.
Now that you know the facts, you'll be able to decide which company is the better working option for you.
My Closing
Everything needs to come to an end, and so does my Voices.com review.
I truly hope that it answers all of your questions.
But maybe not?
Then, feel free to ask me anything you want on the subject.
Write down your comments, and I'll get back to you as soon as I can.
More Money-Making Ideas From Cash Embrace: