Simple WiFi Profits Review: New Affiliate Skills To Make $10K/M?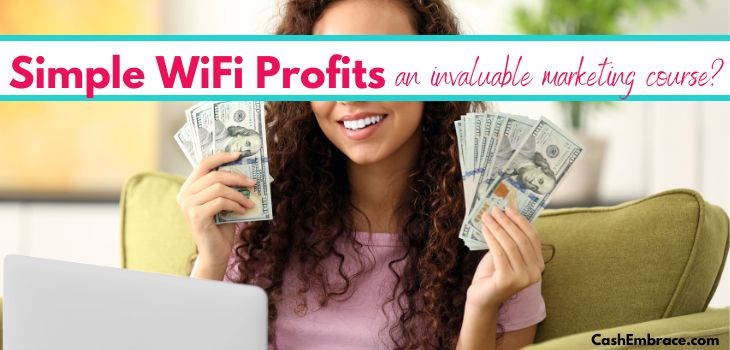 This Simple WiFi Profits Review will cover an online training platform that is constantly going through many changes.
It seems like the creators of Simple WiFi Profits are on a mission to keep their course up to date. And that's not a bad thing:
On the contrary, the Internet Marketing industry is evolving all the time. Subsequently, platforms that teach legitimate ways to earn online have to do the same.
Today, I'll reveal everything you need to know about Simple WiFi Profits:
What is Simple WiFi Profits, and how does it work?
Can you make money with Simple WiFi Profits?
How much does Simple WiFi Profits cost?
Is Simple WiFi Profits legit or a scam?
Disclaimer: I'm not an affiliate of Simple WiFi Profits. Every fact you'll read in this post comes from research on information in the public domain.
Simple WiFi Profits Review – The Basics
For starters, I want to make sure that there won't be any misunderstandings about the system I'm going to discuss in the next couple of minutes.
Here is the deal:
Nowadays, many readers confuse Simple WiFi Profits with WiFi Money.
I get where the perplexity comes from – there are similarities in the names of these programs.
With that said, the only thing Simple WiFi Profits and WiFi Money has in common is the world WiFi.
Sure, both systems serve people who want to earn their living online, but they do it in their own specific ways.
So, don't expect me to talk about the WiFi Money Net Worth:
If you're looking for a WiFi Money review, I'm sure you'll find it elsewhere.
Now that I have all that out of the way, let me get into the Simple WiFi Profits review.
Is Simple WiFi Profits Legit?
By all means, Simple WiFi Profits is a legitimate training course anyone can join to learn efficient ways to make money online.
Such courses offer a money-back guarantee – Simple WiFi Profits does as well.
You can search for the product on the marketplace of ClickBank.
As you probably know, ClickBank sells only products that come with a refund option.
Related Read:
What Is Simple WiFi Profits?
Most Simple WiFi Profits reviews online explain the nature of the program in a way that is too simplistic, in my opinion.
They'll tell you that Simple WiFi Profits (SWFP) is an online training course that will teach you how to make money by doing affiliate marketing online.
More specifically, the course claims to help you earn over $10,000 a day from affiliate sales alone.
While such an explanation is truthful, I have to point out that it is incomplete:
Above all, SWFP is more than a professional affiliate marketing course:
It's more of a private mentorship group that goes to a great length in its desire to teach you the ins and outs of building a 6-figure affiliate marketing business.
Chris Eom and Andrew Wright are the co-creators of SWFP.
Both are self-made millionaires – I'll tell you more about that later in this Simple WiFi Profits review.
How Does Simple WiFi Profits Work?
At this point, you already know that Simple WiFi Profits will walk you through the process of building a lucrative affiliate marketing business online.
And how lucrative your future business might become?
Well, Andrew and Chris went from $0 to $6.7 million after implementing the methods and strategies of their system, so these numbers will give you an idea about what is achievable through Simple WiFi Profits.
Actually, the reason why SWFP exists is to help you replicate the success of the creators and reach financial independence once and for all.
OK, and what you'll have to do to make that happen?
You'll need to launch an online business and turn it into a source of passive income. Your business might be in any niche imaginable, but Chris and Andrew suggest choosing the weight loss industry.
Weight reduction is one of the most profitable niches these days, and the earning possibilities it provides are limitless.
Who Are The Creators Of Simple WiFi Profits?
I keep mentioning Chris and Andrew, but telling you just a couple of words about them is not going to cut it.
Knowing that they're already millionaires is not enough to understand where they come from and how much of their experience finds a space in Simple WiFi Profits.
Let's dwell deeper, shall we?
Andrew Wright
Chances are, Andrew's background has a lot to do with the person he grows up to be:
Most of the people in his family work as accountants, doctors, and lawyers.
Try to imagine their reaction when Andrew decides to drop off college to find a way to create his own empire instead of doing it for someone else!
His first attempts failed big time, but this didn't discourage him:
Andrew kept working hard online until he reached a level where he was making over $1,000 a day from affiliate sales.
Quite frankly, paying off his parent's mortgage with his first substantial earning speaks a lot about Andrew's character, in my opinion.
Chris Eom
Chris Eom is a South Corea native.
At the tender age of ten, his whole family moved to the USA.
Relocating to the States turned out to be a life-changing experience for Chris in more than one way:
It gave him the opportunity to meet and become friends with Andrew.
Andrew was the one to give first financial advice and guidance to Chris.
So, Andrew invited Chris to participate in the creation of Simple WiFi profits, and the rest is history.
Simple WiFi Profits Review: Who Is Simple WiFi Profits For?
Basically, Simple WiFi Profits will satisfy the needs of a certain category of people.
These people are:
Workers who need to escape the 9-5 routine
Individuals who want to build a successful business online
Future entrepreneurs who see themselves as owners of Internet empires
If you're one of these people, you should seriously consider looking into Simple WiFi Profits and taking advantage of everything the platform has to offer.
Once you do that, you'll realize that even Simple WiFi Profits won't turn you into millionaires overnight. But it will give you all the necessary tools and skills to succeed.
Instant Millionaire Programs To Avoid:
Inside Simple WiFi Profits
Alright, it's time for my Simple WiFi Profits review to pull back the curtain and show in detail what to expect from the program.
As soon as you become a member of the platform, you'll be ready to begin your journey to earning $10,000 a month.
And that journey will take you through four steps:
1) Look For A Problem Millions Of People Have
Any online business can become more than successful if that business manages to discover the pain buttons of its target audience and press on them.
Can anyone think of a larger issue than the overweight problem?
According to statistics, nearly 2 billion people worldwide have to deal with obesity.
That's a gigantic pool of potential clients – we can all agree on that.
It's no accident that Chris and Andrew's blueprint to success will put you on the path to earning massive online income by helping people lose weight.
2) Find A Solution (Product) To The Problem
Since your new business will be in the health and wellness industry, the problem it will be solving is losing weight efficiently.
Discovering a solution to this problem is the next step toward building your empire.
To clarify, you don't have to create weight-reducing products yourself.
Instead, you'll begin promoting high-quality dieting and weight loss products to earn affiliate commissions.
Don't expect to sweat over this section of the training – the creators have done most of the work that goes into completing it.
Related Read:
3) Promote The Products
During the third section of the training, you'll learn how to promote weight loss products on Facebook.
Facebook has over 2.5 billion monthly users – a large enough playground for your promotional efforts.
Again, you won't have to deal with creating Facebook Ads all by yourself:
Andrew and Chris will show you what products they personally promote, what category of people they target, and what type of ads convert the best.
Needless to say, all you need to do is follow their example.
4) Make Sales And Profit
Unsurprisingly, the last part of the training covers the process of earning revenue once your clients start buying the products you promote.
One of the key takeaways here is to remove Facebook Ad Campaigns that don't convert well and adjust your Ads Marketing strategy.
The creators will present you with done-for-you campaigns, help you scale your business, and share their exclusive marketing tricks with you.
Also, Simple WiFi Profits provides its members with a tech support team, group coaching calls, and mentorship group.
Marketing Tools That Will Increase The Conversion Rate Of Your Offers:
Simple WiFi Profits Training Structure
Currently, the Simple WiFi Profits training contains seven chapters.
How about I tell you a bit about each of them?
1) Affiliate Marketing
First and foremost, there is no need to know anything about affiliate marketing before you sign up for the course:
Chris and Andrew do a wonderful job of explaining what affiliate marketing is and how it works.
They'll compare affiliate marketing to other popular business models, so you'll gain a better idea about the industry.
On top of that, the creators will introduce you to the top online marketing networks to work with nowadays.
Related Read:
2) Funnels
You may not know that yet, but the most successful affiliate marketers know how to double and even triple their sales within a day.
And the second chapter will show you how to achieve similar results by creating sales funnels.
This funnels chapter covers all of the following:
Facebook ads (creating the perfect Facebook Ad)
Landing pages (the characteristics of a remarkable landing page)
Product offer pages
Designing a terrific-looking video sales letter
Psychology and product sales persuasion techniques
3) Creating Your Landing Pages
Knowing how to create a high-converting landing page is not enough:
At some point, you'll have to put your knowledge into practice and build that landing page.
Expect to go through a simple process:
Incorporate your Simple WiFi account by clicking on funnels
Receive the first set of email swipe data
Plug in the landing page with your ClickBank affiliate ID
Provide some additional info
4) Facebook Ads
By all means, leveraging Facebook Advertising is not as simple as you might think.
Creating Facebook Ad Campaigns that will bring you sales requires tons of knowledge and expertise.
That's what this chapter is all about – see the details below:
Facebook Business Overview
Coming up with the page
Establish your Facebook Monitoring Pixel
Marketing and industry analysis on targeting
Million-dollar ad swipe files
Mindset and motivation
Your first ad is ready
5) Targeting And Split-Testing
Earlier in this Simple WiFi Review, I talked about the part of the training that covers preparing your Facebook Business, ClickBank, and landing pages.
Assuming that you have them all set and ready to go, you'll be able to move on to learning more skills, such as:
Launching your first ad
Customizing the ad columns
Split-testing
Bullseye targeting
Ad account community
6) Scaling
In every business comes a point where you'll have to determine whether your marketing campaign is working or not.
If a particular ad is not doing well, you'll have to remove it and come up with a new one.
You'll learn more about that during the scaling section that talks about other aspects as well:
Scaling facts and myths
Double-down process method
Duplicate method
Developing a lookalike audience
Retargeting
7) Affiliate Hacks
It goes without saying that an Internet Marketing course will provide you with plenty of affiliate hacks to use while building your business.
SWFP has a lot to say on that subject!
More Online Courses That Teach Affiliate Marketing:
Simple WiFi Profits Price And Cost Structure
At the time of writing this Simple WiFi Profits review, joining the platform will cost you $1,497.
There is no need to pay the whole amount at once.
Instead, you can choose the payment option of three monthly payments of $577.
I know – that's a lot of money to invest in one training course.
However, the creators feel like they offer more than enough high-quality content that justifies the price.
Now, let's recount everything you'll receive if you decide to become a member of Simple WiFi Profits, shall we?
Have a look for yourself:
Step-By-Step Core Training: Since you already know all about that training, I won't repeat the information.
Intelligent Ad Targeting: Artificial Intelligence will boost the performance of your ads by giving you data that covers views, clicks, conversion rate, etc.
24/7 Dedicated Support: Students can ask for help via email, and they'll receive a reply in less than 24 hours.
Monthly Live Group Coaching Calls: These are monthly group training sessions where you can ask the creators different questions and expand your knowledge further.
Bi-Weekly Private Coaching Calls: Chris and Andrew offer professional one-on-one coaching sessions every Wednesday.
Private Facebook Group: Joining Simple WiFi Profits will give you access to the Private Facebook Group of the course.
Simple WiFi Profits Upsells
Currently, Simple WiFi Profits two upgrades – DFY Best Products and DFY Ad Swipe File.
As you can guess, each of these upgrades will cost you extra.
Simple WiFi Profits Bonuses
One may argue that the owners of the training ask for a lot of money from their future students.
While such a statement is not without merit, I have to point out that the course offers quite a lot as well.
For example, every member will receive five bonuses from the program:
$1,220,680 DFY Ad Campaign: This bonus will allow you to copy the whole ad campaign that has generated over $1 million for the creators.
DFY VA Training: That training will show your virtual assistants how to handle different aspects of your business.
VIP-Commissions Club: These days, all members of the VIP-Commissions Club make higher profits (15%).
High-Ticket Commissions: During this training, you'll learn how to boost your affiliate commissions to a brand new level.
Get Your First Ads Paid: Believe it or not, Chris and Andrew will purchase your first ads, so you won't have to pay for them yourself.
Simple WiFi Profits Pros And Cons
Pros:
High-quality training course
Successful owners
Evergreen teaching information
No additional tools
Bonuses
Money-back guarantee
Cons:
It covers mostly the weight loss niche
Expensive upgrades
Not affordable
Extra expenses on ads
Is Simple WiFi Profits A Scam?
No, Simple WiFi Profits is not a scam.
On the contrary, it's a practical course that teaches affiliate marketing to beginners in a way nobody else in the industry does.
While not anyone would be able to afford it, those who can will benefit greatly from the knowledge, strategies, and secret sauce they're going to receive.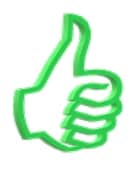 The creators are more than successful online – their results and the ones of their students speak for themselves.
Also, the course offers a money-back guarantee, so you can get your investment back.
Simple WiFi Profits Review: Simple WiFi Profits Alternative
Here is how you can start earning online without a huge investment:
Build an online business on your own and make money using the affiliate marketing business model.
Maybe you don't know how to do that?
Then take a moment to read my Guide To Starting A Succesful Online Business.
That guide will teach you a simple 4-step model you can set in motion today to build your affiliate marketing business.
Simple WiFi Profits Review – My Closing
By all means, Simple WiFi Profits will teach you affiliate marketing in-depth – that's a fact.
Still, the training is quite expensive so think a lot before you decide to buy it.
Now, how do you feel about this training?
Do you see it as valuable and worth the cost?
Let me know, and we'll talk further about it!
More Ideas From Cash Embrace You Might Like: