How To Start A Dropshipping Business With No Money (4 Simple Steps)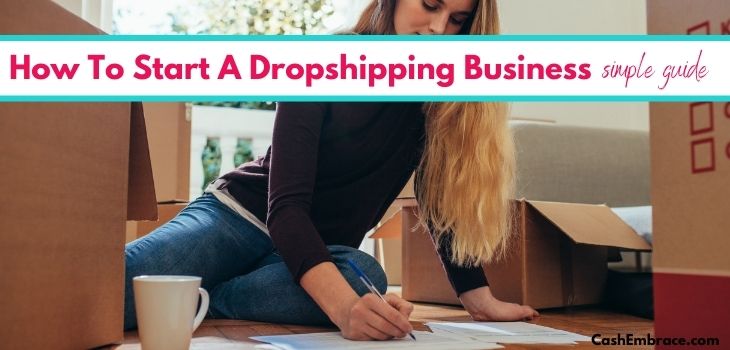 If researching how to start a dropshipping business is not on your mind, you're missing a fantastic opportunity:
The dropshipping business model is an excellent way to build a sustainable source of online income:
It will allow you to sell products to customers without holding an inventory. You won't even have to pay for these products upfront.
More importantly, the dropshipping industry is one of the most lucrative fields nowadays:
According to statistics, the global dropshipping market will grow by nearly 30% in the next couple of years.
But can you start a dropshipping business with little to no investment?
Actually, you can launch an online dropshipping business with no investment at all.
If you want to learn how to do that, follow the steps in the tutorial below.
This post may contain affiliate links – take a second to read my affiliate disclosure.
Dropshipping For Dummies: What Is Dropshipping?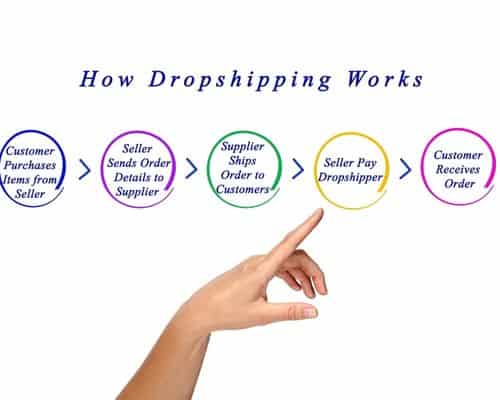 Dropshipping is a business model anyone can use to sell products without holding any inventory.
It's a type of online business where you won't have to do a lot of heavy lifting to run a store.
For instance, you don't have to deal with storing, packaging, or shipping products to clients.
In other words, dropshipping is one of the easiest online businesses you can start as a beginner.
How Does The Dropshipping Business Model Work?
As you already know, dropshipping is an order-fulfillment business method to sell products without keeping them in stock.
By all means, the dropshipping business model works in a simple way:
Once a customer buys a product from your dropshipping store, a third-party supplier will ship it on your behalf.
The customer pays the dropshipper (you), and you pay the supplier.
Three parties work together each time a dropshipping activity takes place:
Manufacturer: Assuming you're familiar with terms such as AliExpress USA or AliExpress Dropshipping, you already know what a manufacturer is. Still, let me explain that the manufacturer deals with the inventory, creates, and ships products to the customers on your behalf. Other responsibilities of a manufacturer are restocking products and replacing defective ones.
Retailer: To clarify, the retailer in such a business model is going to be you. You'll research, choose, and sell a manufacturer's products in your online store. Some of your responsibilities are marketing the products, paying shipping costs, and calculating prices to earn a profit.
Customer: Once the customers discover your store, they'll be able the purchase the products you sell. After they place an order, the manufacturer will ship the product to them.
Here is the place to mention that a manufacturer won't charge you any fees for displaying their products in your store.
Why Should You Start A Dropshipping Business?
Quite frankly, there are many reasons to learn how to start a dropshipping business and make money dropshipping online.
Firstly, dropshipping is one of the most profitable online businesses you can build nowadays.
Secondly, the business model of dropshipping is suitable for beginners – anyone can master it, even with no prior experience.
Lastly, you can launch a dropshipping business with barely any upfront investment.
Is Dropshipping Really Profitable?
By all means, dropshipping is a profitable business model for merchants since they won't have to deal with shipping or inventory.
Again, you can start dropshipping with zero money, and that makes your business a low-risk venture.
Also, owning a dropshipping business will not expose you to the huge costs wholesalers have to manage to operate properly.
How Much Money Can You Make Dropshipping?
According to statistics, many dropshipping business owners earn over $100,000 a year.
However, these business owners have worked hard to build profitable online stores.
So, don't expect to reach the same level of success overnight.
Besides, working with the best dropshipping supplier and marketing your brand will also impact your success rate.
Is Dropshipping Worth It?
Before I move on to show you how to start a dropshipping business, let's see whether doing it is worth the effort.
In short, dropshipping is more than worth it – but only if you jump into the field with the clear understanding that you'll be building a business.
What does this even mean?
Unless you're willing to work hard for months and put all your time and energy into developing your dropshipping brand, you shouldn't get into the field.
Launching an online store is easy – turning that store into a sustainable source of income is not.
With that said, building a dropshipping business on solid ground will give you the best chance for success.
Let me show you how to do that:
How To Start Dropshipping Business – Dropshipping Business Plan For Winners
1) Choose A Dropshipping Business Concept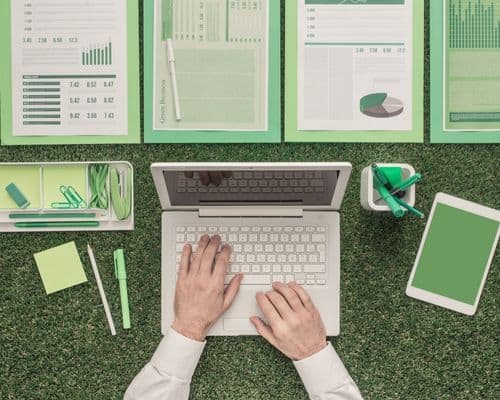 Any successful business centers around a concept. The quality of that concept will determine whether your business will become profitable or not.
More often than not, first-time business owners tend to over-complicate the meaning of the business concept. In reality, a business concept is something simple:
Generally speaking, a business concept is knowing who your target customers are and what products they want to purchase.
But how do you create such a concept?
Well, the first thing you'll have to do is to brainstorm dropshipping business ideas and focus your attention on the ones you're passionate about.
Once you do that, you'll need to do some work:
Conduct Market And Product Research
Assuming that you have a dropshipping business idea in mind, the next thing to do is to evaluate its profitability.
In other words, devote enough time to research whether your dropshipping idea is worth developing or not.
How can you make sure your business idea is good enough?
By all means, focusing on niche products to sell to a worldwide audience is the best way to go when launching a dropshipping business.
Marketing such products will introduce your store to customers with strong buyer intent.
There are a couple of key metrics to consider while you're conducting product research. These metrics are product sales volume, keyword search volume, and trends data.
Tips And Tricks To Successfully Evaluate The Best Dropshipping Business Ideas
Use A Keyword Research Tool: Run your main keyword through a research tool like Jaaxy. Then examine the search results and take notes of ranking difficulty, number of competitors, etc.
Research Successful Online Stores In Your Niche: Find the biggest brands in your dropshipping market and learn as much as possible about them. For example, what do these stores have in common? What their best-selling products are?
Visit Google Trends: Google Trends will show you whether a specific product is trending upwards or downwards at the moment.
2) Research And Analyze Your Competition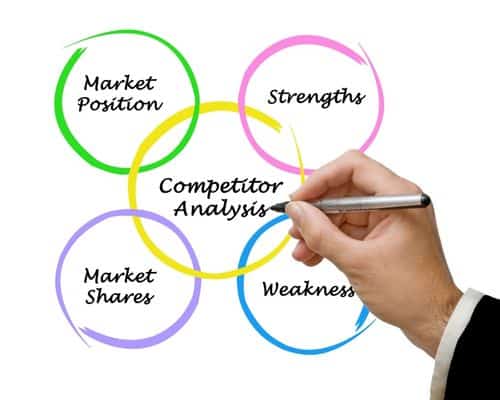 Since you already know what products you'll sell in your online store, what you should do next is find out who your competitors are.
No matter what dropshipping niche you choose to work in, other business owners are already in this market.
Here is the thing about competition in the dropshipping industry:
Having plenty of competitors is not a bad thing. On the contrary – the more people trying to sell the same products you offer, the better.
Why is that?
Well, facing tons of competition means there is a large pool of customers looking to buy specific products.
Now, how do you research and analyze your competitors?
Implement the following strategies to learn as much as you can about your dropshipping competition:
Conduct A Google Search: Type in a few relevant key terms and look at the top ten results. These search results will show you who your main competitors are and how they market their products.
Use Social Media: These days, most companies utilize the power of Social Media to increase their brand awareness and customer reach. Look at your competitors on Instagram, Twitter, Facebook, and TikTok. Take notes about crucial metrics, such as audience engagement, number of followers, etc.
Find Out What Content Performs The Best For Your Competitors: Tools like BuzzSumo will show you the type of content that gets the most shares on Social Media.
Subscribe To Competitors' Email List: Having access to inside information will reveal the marketing and promotional strategy of your competitors.
3) Source Products From Suppliers
By all means, sourcing products from reliable sources is the most time-consuming stage in learning how to start a dropshipping business.
You'll have to keep many factors in mind when sourcing products to sell. Some of these factors are the product's popularity, quality, profitability, and location.
Of course, making sure the dropshipping supplier you want to work with is reliable is crucial, so don't go through this step lightly.
I suggest sourcing products from a marketplace when you're starting your dropshipping business.
Feel free to work with popular and reliable marketplaces like AliExpress, Worldwide Brands, Doba, Modalist, Megagoods, and Salehoo.
Choose A Dropshipping Supplier
Choosing the right supplier for your dropshipping business will increase your chances of success.
Consider the following factors when choosing your dropshipping supplier:
Reliability: Never work with a supplier with a reputation for shipping delays and other missteps that lead to customer dissatisfaction. Your supplier must keep products in stock to keep possible delays to a minimum. Order a couple of products from a supplier to check whether their working process will suit your business needs.
Profitability: The whole point of learning how to start a dropshipping business is to make profits. So, look for a supplier that will allow you to earn around 20% profit margin after paying their shipping and transaction costs.
Return Policy: Unfortunately, some suppliers don't have a return policy – you don't want to work with them. Instead, find a supplier that offers the opportunity to return products.
4) Build Your Dropshipping Business Store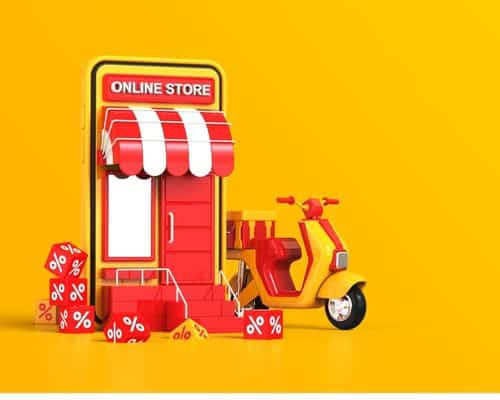 Alright, this tutorial about how to build a dropshipping business is coming to its most essential stage. And that would be building your eCommerce store.
An eCommerce store is a site where you'll list products for sale and set up payment processing so clients can purchase them.
There are a few things you'll need to build your eCommerce shop – a content management system, domain name, web hosting, and built-in payment gateway.
It goes without saying that you'll have to pick an eCommerce platform too.
I suggest Shopify since it's the industry leader and the best platform you can use to build a successful dropshipping store.
Why should you choose Shopify?
By all means, Shopify is the most obvious answer to the question of how to start dropshipping without money:
Shopify offers a free trial, so you can launch an eCommerce store without paying anything.
Many business owners prefer to do Amazon Dropshipping, which entails buying products from a supplier and selling them through Amazon FBA.
While this business model has its advantages, it also requires a huge start-up investment on your part.
Related Read:
Register Your Business
When you're building a business, you'll have to separate it from your personal assets.
Before you do that, speak to a lawyer who can offer you legal advice and help you choose a suitable structure for your dropshipping business.
Generally speaking, you can register your eCommerce business as a Sole Proprietorship, Limited Liability Company (LLC), or C Corporation.
Also, you'll have to get a Tax Identification Number (TIN) from the IRS. Use your TIN number to create a separate bank account and link it to your payment gateway.
Market Your Dropshipping Business
First and foremost, you can't expect tons of traffic as soon as you launch an online store:
No one will find your online shop unless you market it successfully online.
Nowadays, you can market a dropshipping business in many ways, such as:
Email Marketing: Start an email list as soon as you launch your eCommerce store. Once you build an email list, begin doing email campaigns to market the products you're selling to your subscribers.
Influencer Marketing: Most consumers trust the influencers they follow, so use that to the best of your advantage. Doing influencer marketing won't cost you a lot of money and will work better than traditional advertising.
Content Marketing: Content Marketing entails publishing blog posts, doing a podcast, developing a YouTube channel, etc. In my opinion, content marketing is the best way to grow your eCommerce business faster.
Paid Advertising: Running Google Ads or Facebook Ads is another way to market the products you sell to your target audience.
Social Media: Create a business account on the most popular Social Media Networks these days, such as Instagram, Twitter, TikTok, Pinterest, and even Facebook.
How To Start A Dropshipping Business With No Money – Frequently Asked Questions
How Can A Beginner Start Dropshipping?
Choose products to sell
Pick an eCommerce platform
Find a dropshipping supplier and launch your dropshipping business
Drive traffic to your online store
Make sales
How Do I Find A Product For Dropshipping?
Check Google Trends
Do competitor product research
Research product hashtags on Social Media
Join online communities and receive advice about the best products to dropship
Is Dropshipping Good For Beginners?
In short, dropshipping is an excellent business model for first-time entrepreneurs.
Dropshipping is less time-consuming since you don't have to keep an inventory or do the shipping. Plus, dropshipping is a cost-effective business considering you can build and launch an eCommerce store for free.
My Closing
Do you know how to start a dropshipping business at this point?
Hopefully, you do and every question you may have on this subject has an answer already.
But maybe it doesn't?
Well, you can always leave me a question in the comments section, and I'll answer it soon.
Related Articles: