Rich Dad Summit Review: The $1 Webinar To Fix Your Money Troubles?
I'll be the first to tell you that this Rich Dad Summit Review is going to be kind of weird. But on the good side!
Most courses and platforms teaching people how to make money online are either very expensive or untrustworthy. Sometimes, both at the same time.
Thankfully, you can still find affordable personal finance training to show you how to build long-term wealth. Like, $1 affordable.
Yes, the Rich Dad Summit will cost you just one dollar. It may be hard to believe, but that's not the most extraordinary fact about it.
Other than its price, what makes Rich Dad Summit hard to resist is that Robert Kiyosaki is behind it.
You read that correctly – the author of "Rich Dad, Poor Dad" has created a 2-day virtual summit anyone can attend to borrow his finance knowledge and expertise.
And I have all the insight info since I took part in the event!
Today, I'll share with you how a 2-day summit will change your life for good money-wise. You'll learn all about:
What is Rich Dad Summit?
How does it work?
Are the course's strategies and teaching materials actionable?
Where can you watch the recording?
Is Rich Dad Summit legit or a scam?
This post contains affiliate links – read my affiliate disclosure.
Rich Dad Summit Review – The Basics
First and foremost, I know most people can't find two hours to invest in their education, let alone two days.
I mean, you probably have a full-time job. If you're going through a nine-to-five routine, your working week adds up to around 40-45 hours.
That's 40 hours of your life you devote each week to make someone else rich.
It's not right, is it?
Then again, I'm sure you have your reasons to stick with that job. The financial situation worldwide is as insecure as it can get, to say at least.
As a result, leaving the status quo behind to start working for yourself is a move that is scarier than ever.
However, if you're honest with yourself, not setting up an alarm ever again and working on your own terms is the only kind of life you want to live, correct?
I'm blessed to live such a life, and it doesn't get any better than that!
Without underplaying the fact that it took tons of hard work and effort, what matters is that it's possible.
Ultimately, the right push you need to do the same might be expert help and guidance in the correct direction.
It's what the Rich Dad Summit does best.
What Is Rich Dad Summit?
Well, you already know that Rich Dad Summit is a 2-day webinar that teaches personal finance and building wealth from nothing.
Even though the online event happened in 2017, you can gain access to the recording.
Paying $1 will allow you to watch and rewatch the summit as many times as you like.
The webinar was created by Robert Kiyosaki and Anik Singal.
Now, Robert is most known for his bestseller "Rich Dad, Poor Dad" – a must-read that has a huge impact on the lives of millions of people worldwide.
One can argue that Anik Singal is just as equally successful.
These two masters of finance have joined forces to create the Rich Dad Summit. And they invited seven other powerful experts to chime in with tips and ideas.
You may wonder – why these people are offering knowledge and expertise that took them years to collect for just $1?
According to Robert, the high-ticket online courses that ask for thousands of dollars make it literally impossible for the majority of people to learn and prosper.
So, placing a one-dollar price tag on the Rich Dad Summit allows him and the rest of the team to help as many people as possible.
Personally, I applaud them for that. How could we not?
What Does The Webinar Contain?
By all means, this virtual event will provide you with a wealth of information about personal finance and building a fortune from scratch.
Robert and the rest of the speakers are sharing tons of evergreen money-making strategies. You can start implementing them today regardless of your skill level.
Firstly, they will introduce you to the basics of money management and creating a source of passive income. Their main idea here is to rewind your brain in a way that will completely change your whole perception of the money factor.
One of the biggest takeaways would be the realization that you don't necessarily need an ordinary job to have money. No, you need sources of income, and they come in different forms, shapes, and sizes.
Secondly, you'll learn how to use both your current and future sources of income to make more money. It's all about increasing your financial intelligence.
Make no mistake – all information does much more than just getting you inspired to pursue your goals. You'll receive a practical blueprint you can follow to start walking on the path of financial success.
Who Is Rich Dad Summit For?
Before this Rich Dad Summit review goes any further, let's talk about who will benefit the most from the webinar.
In my opinion, the summit will serve more than well anyone who wants to:
Stop struggling financially
Achieve more career-wise
Quits their current nine-to-five job
Make money while sleeping
Become an entrepreneur but don't know how
Be their own boss
Stars living a life of financial freedom and independence
To sum up, the webinar will work for everyone who wants to forge a brand new path in life where money will no longer be an issue.
With that said, Rich Dad Summit won't do a lot for you if you already know how to do that and have different sources of active and passive income.
Inside Rich Dad Summit
OK, it seems that now is the perfect time to start showing you all the details.
Rich Dad Summit provides its students with tools, resources, and guidance to help them build income sources and financial wealth.
Over the course of two days and sixteen hours, you'll find out how to kiss your money troubles goodbye for good.
Now, let's take a look at each of the lessons you'll have the chance to learn:
Day 1: How To Create Passive Income Streams
As you can see, the first day of the webinar will introduce you to plenty of different ways to earn money passively.
You'll gain knowledge on topics such as online marketing, email marketing, investing in stocks, and what does it take to become an entrepreneur.
Here is the full scoop:
Building long-term wealth and the secrets behind it
Getting familiar with the Cashflow Quadrant
The difference between creating a job and being an entrepreneur
Best online and offline business opportunities
The fastest way to launch a profitable business
Assets Vs. Liabilities
Diving into the Do's and Don'ts of the stock market
An email list as your most precious asset
Creating your dream team for ultimate success
Day 2 – How To Get Your Money To Work For You
During the last day of the webinar, your attention will go to all the ways your money can make you even more cash.
For instance, you'll learn about investing in real estate, bitcoin, and reducing your taxes.
See for yourself:
Success is simple
Profiting from real estate
Bitcoin and the opportunity in it
Leveraging the global economy to develop a successful business
Soft assets and using them to the fullest
Tax saving strategies once you become an entrepreneur
Protecting your assets
The power of contribution
Rich Dad Summit Speakers
Earlier in this Rich Dad Summit review, I mentioned that nine speakers took part in the webinar.
Not that you need me to tell you that, but you see each of them in the image above.
All these people are well-known experts in their respective fields.
In my opinion, each lesson and expertise they'll share with you is more than worthy of your attention.
While sixteen hours is a long time, investing it is a no-brainer of a decision here.
Who Is Robert Kiyosaki?
Since he is the main force behind the Rich Dad Summit, I believe Robert Kiyosaki deserves some extra coverage.
Quite frankly, this man is one of those people that don't need any formal introduction. His body of work speaks for itself.
If this is not the first time you're trying to make money online, you might already be familiar with the most successful players in this field.
Robert is one of them, to say at least.
Still, in case you don't know who I'm talking about, here are some of the most interesting facts about him:
He is a worldwide known and hugely successful American businessman and best-selling author.
Has an estimated fortune of $80 million.
The founder of Rich Global LLC and the Rich Dad Company.
Have written over 26 books, including the international bestseller "Rich Dad, Poor Dad".
"Rich Dad, Poor Dad" has sold over 27 million copies worldwide and has been translated into 51 languages.
To be honest, the list of Robert Kiyosaki's achievements doesn't end here. I'll have to spend the rest of my Rich Dad Summit review to tell you all about them.
Above all, the bottom line is that listening to everything he has to say about building wealth and sources of income is something you don't want to miss.
Rich Dad Summit Cost And Price Structure
You already know that you can register for the webinar and watch the whole thing for $1.
I know – it's hard to believe the amount of knowledge you'll be able to gain in exchange for a single dollar.
Earlier, I mentioned all the reasons why Robert is keeping the cost of the summit that low.
But what if you decide that all that knowledge is not enough for you? Is there a way to pick the brain of all those experts a little bit further?
Yes, there is:
At this time, there are two upgrades Robert and the team are offering for people who want to take their financial education to the next level.
1st Upgrade – Rich Dad Insider
The Rich Dad Insider is an advanced course that will teach you to leverage different business opportunities to secure a bright financial future.
It goes to a great length covering self-development, entrepreneurship, real estate investing, taxes, passive income, and many others.
That is a 15-module training course that comes with monthly updates – expect to receive exclusive money-making tips and insider secrets.
If the Rich Dad Insider sounds interesting to you, you can learn more about its content without paying anything at all.
There is a free trial that goes for two weeks.
Should you decide that you want to continue learning on that expert level, you can stay a fully committed member for $67 per month.
2nd Upgrade – 5 Money Rules
Basically, the 5 Money Rules is another one of Robert's courses students are raving about.
To clarify, that course covers mainly the process of requiring the right mindset as a necessary tool to help you attract money and keep increasing it.
You'll learn how to become wealthy beyond your wildest dreams. Plus, how to grow that wealth the way the richest people in the world are doing it.
The 5 Money Rules will cost you a one-time fee of $97.
However, if you can't afford that, feel free to get its Lite version for $47 only.
Again, investing in any of the upgrades is not mandatory.
Paying $1 will get you the core online summit, and you'll receive every piece of knowledge that goes into it.
Rich Dad Summit Review – Pros And Cons Of The Webinar
The Pros:
Perfect for beginners – if you want to make money online but have no idea how to do it, I can't think of a better way to start.
You'll learn from the best – Robert Kiyosaki's name speak for itself, and the rest of the speakers are experts as well.
More than affordable – no further comment on the price of $1 is necessary, isn't?
Available to watch on your own time – the whole event is happening online, so you can access it at a time that is convenient for you.
It covers an impressive range of topics – you already know all the subjects.
An opportunity to learn fast – as I already mentioned, the Rich Dad Summit is about 16-hours long.  Therefore, you can start to implement its strategies the day after signing up.
The Cons:
Even though its information is invaluable, this online summit is not the best fit for people with an already established business.
Wait, there is no number 2 on this list!
Is Rich Dad Summit A Scam?
No, the Rich Dad Summit is not a scam.
Above all, this online summit is a completely legit product.  With no intention to sound like a broken record, it costs just $1.
With that said, I highly recommend watching it.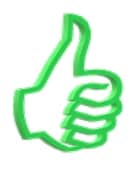 The number of expert tips and financial ideas you'll receive is unbelievable.
Considering you're barely paying anything at all, what do you have to lose?
Alternative Way To Make Money Online
Quite frankly, the only reason I'm adding this paragraph is to satisfy the people who don't have 16 hours to spare for the webinar.
Between a daily job and home commitments, not everyone would be able to find the time to watch the summit.
That's why I have an alternative option that will show you how to start earning online – my free guide to launching an online business.
Reading it will take you just a few minutes, and you'll still discover the necessary steps you'll need to take to create a passive income source.
While I'm no Robert Kiyosaki, and I don't consider myself a financial expert, I still know a thing or two about making money online.
I took this website from a blank page to a business that earns me a full-time income every month.
Working to make that happens has taught me a lot.
And now you can learn all that as well just by reading my guide!
My Closing
OK, it's time to wrap up my Rich Dad Summit review since you already know all about it.
In my opinion, investing $1 to listen and learn from the biggest financial brains in the world is a decision you'll not regret.
But that is how I feel about the webinar.
Maybe you don't feel quite the same?
Share with me anything you want on the topic, and we'll keep the conversation going.