Super Affiliate System Review: Is John Crestani's Course Any Good?
John Crestani has recently updated one of his most prominent courses, so my SuperAffiliate System Review will reflect all the changes.
For the record, it doesn't matter which title you'll click on if you decide to research the product further:
Any Super Affiliate System 2.0 review and Super Affiliate System 3.0 review available online are discussing the same training program.
I get why readers are often confused to the point where they start to believe that the different reviews are talking about different products.
After all, John is working constantly and he is improving the Super Affiliate System on a regular basis.
Naturally, that results in a new number being added to reflect the course's new version – 2.0, 3.0, etc.
Now that you know that I'll be covering the latest version of the original creation, let's get to it.
This post may contain affiliate links, take a moment to read my affiliate disclosure. 
Super Affiliate System Review – The Basics
If the concept of earning a living online is not foreign to you, then you've probably heard the name John Crestani at some point.
Especially if you're interested in the affiliate marketing business model as a vehicle to bring you full financial independence. 
John Crestani is someone who has been working in the field of Internet Marketing for many years.
I'll talk about him in detail later in this Super Affiliate System review.
Before I go there, you should know that he holds the status of Super Affiliate.
Meaning, his affiliate marketing campaigns are delivering thousands of dollars in revenue every single day.
In short, the man knows what he's talking about where making money online through affiliate commissions is being concerned.
But what exactly is the Super Affiliate System?
How this training differs from the other courses that deal with affiliate marketing?
And is it as good and valuable as everyone says it is?
All that and much more is what I'll be covering in the next 15 minutes:
What Is The Super Affiliate System?
Basically, this is an extensive training course that teaches people how to start making a full-time income with affiliate marketing.
It's the go-to teaching program for newbies who would like to cut the learning curve short and build an impressive stream of affiliate income as soon as possible.
With easy-to-consume video lessons and plenty of valuable tools, the Super Affiliate System will help you become super affiliates as well.
Built on the strategies John has implemented through the years, the course will get you the full scoop of exclusive tips and tricks that are proven to work.
Keep in mind, as good as the training may be, it's not a get-rich-quick scheme.
So, if you expect to become a millionaire overnight, you'll have to adjust your expectations.
The Super Affiliate System doesn't stand for an over-hyped sales pitch that will create an unrealistic and completely wrong approach to the make money online process.
Instead, its whole concept is pretty clear from the start:
John's training course will provide you with all the knowledge, skills, and tools necessary to reach your full potential as a 5 and even 6-figure affiliate marketer.
What level of success you'll achieve after taking the course depends on you and how much action you'll take on everything you'll be able to learn.
Inside The Training – The Complete Course Breakdown
First and foremost, don't despair if English is not your first language or your knowledge of it is not on a good enough level.
At the time of writing this Super Affiliate System review, other languages are available for subtitles.
Such as French, Portuguese, Spanish, and Deutsche. 
With that said, the training contains 50 hours of video material you'll go through over the course of 6 weeks.
Once you sign up for the product, you'll be welcomed into the members' area where you can dive into the training sections (modules).
Here is what to expect from each of them:
Welcome Module
As expected, John will ease you into the course by introducing himself and showing you the big picture.
He will explain why his business model stands out online and how to make the best of your membership.
Later on, he talks about the most common reasons why so many newbie marketers fail and what psychological barriers are holding them back.
Needless to say, the creator will help you get rid of them and he will put your mindset into the right mood – the one of an entrepreneur in the making.
In addition, this is the part where you'll have to set your business and marketing goals.
1st Week (Module 1) – Setting Up The System
Probably I don't even have to mention that, but I'll anyway:
To make the Super Affiliate System work to the best of your advantage, you need to understand what that system is first.
That's exactly what you'll be doing during your first week of training.
These are the tasks you'll work on to complete the first module:
 Create An Account On ClickBank – this is the affiliate network John uses through the course and so will you.
 Build Your Website – John will walk you through the process of choosing a web hosting and domain name.  He recommends BlueHost, but you'll have other options as well.
 Getting Started With Pre-Built Funnels – now you'll see how to use the pre-built funnels the creator will provide you with.  There are 2 ways to work with them – a Clickfunnels method and a manual one.
If you decide to go with the first method, it will cost you $19 per month.
And if you pick the second one, it will be free of charge, but you'll have to access your host's file manager.
The remaining videos in this module are devoted to Facebook Ads campaigns.
2nd Week (Module 2) – Training On Google Ad Campaigns
Alright, the second week of the course will train you in all things Google Ads.
For instance, you'll learn how to set up a Google Ad campaign, how to do location/device targeting, and how to perform split testing on your ads.
When you complete the lessons on Google Search Ads, it's time to see the AdWords Conversion Pixel setup video.
You should really press on that last video because tracking your conversions and adjust your strategy where necessary is more than essential for your success as an affiliate.
Now, this is one of the moments when my Super Affiliate System review has to become brutally honest:
By all means, this second module will provide you with valuable lessons, I'm not gonna argue with that.
But I can clearly see that it was constructed with the complete beginners in mind.
I mean, for someone like me who has a lot of experience with affiliate marketing, the training didn't go as deep as it could be.
Then again, John has always been transparent about the fact that his product is mainly for newbie marketers.
So, it makes sense if he doesn't want to overwhelm his students with the big stuff all at once.
3rd Week (Module 3) – Setting Up Your YouTube Ads
Chances are, most of you are aware of the fact that Google owns YouTube.
Keeping this in mind, John is making it work to the fullest of his abilities.
Some of the things you'll learn while going through this section of the course are:
 Introduction to YouTube Ads
 Setting up your channel
 YouTube ads and how to set them up
Long story short, the third module will teach you how to start running your YouTube Ad campaign on the Google Ads platform.
4th Week (Module 4) – Advanced Tricks And Tactics
Quite frankly, this is one of the most enticing sections of the course and my Super Affiliate System review doesn't mind giving a credit where is due!
Why you may find it as interesting as I do?
Well, simply because it covers a lot of different topics in the span of just 7 days.
You'll learn so much about:
 Facebook ads and ads compliance 
 Copywriting
For those of you who are not familiar with copywriting and why mastering it is of such big importance to affiliates:
Basically, copywriting is a specific way of writing that will turn your copy into the type of content that will easily convert readers into email subscribers and paying customers.
Being a good copywriter is crucial for anyone who doesn't want to be just an affiliate but a super affiliate.
Related Content About Increasing The Conversion Rate Of Your Site:
5th Week (Module 5) – Scaling/Presell Pages
Alright, let's say that at this point of your education you're already a fully functioning affiliate marketer.
Subsequently, you're already seeing some affiliate commissions coming in.
What happens next?  Will you just keep doing what you're doing, hoping that your affiliate business will somehow expand on its own?
Don't kill the messenger, but that's not going to happen unless you put in the work to scale your business and advance it to a whole new level.
That's exactly what you'll learn during the 5th module – how to scale your business using presell pages.
To clarify, you'll learn what presell pages are, how to work with them, how to split test them, and how to optimize them to increase the traffic to your offers.
In addition, you'll receive presell page templates – you don't have to build them on your own.
John will show you how to get ultimate results from your presell pages by combining their marketing power with the power of Clickfunnels. 
Presell pages are a force to be reckoned with in the online marketing world.
All the biggest affiliate marketers are using them to push their leads to take the final action of placing an order and completing a purchase.
6th Week (Module 6) – Selecting Your Products
Choosing high-converting and valuable products to promote to your audience is more than important.
That much you should know by now!
While you're going through the 6th module, John will direct your attention to 3 of the most profitable niches currently – health, happiness, and wealth.
Deciding on a niche is a step many newbies are finding challenging to say at least.
There is no reason to panic if you're having a hard time making a final decision – the creator has prepared a practical lesson that will help you make your mind up.
Also, the video lessons will cover profitable affiliate marketing programs and networks you can work with.
Helpful Resources
My Super Affiliate System review won't do a very good job if I fail to mention the resources page you'll have access to as a member.
And this page will get you even more than what you've bargained for.
Aside from the material on targeting data and pre-built funnels we've already discussed, you'll receive other valuable tools that will assist you as an affiliate:
Course Archives – here you'll find previous versions of the training.  They cover material that is not included in the latest version, such as native ads and other affiliate networks.
Legal Resources – it's easy to unintentionally violate the terms of use of Facebook Ads or Google Ads.  Going through the legal resources will help you avoid that.
Advertising Network List – you'll learn more about other platforms you could work with beyond Facebook and Google.
Affiliate Ad Swipes – tested and proven to work copies for the platforms discussed in the training.
Who Is John Crestani?
As promised earlier in this Super Affiliate System review, we'll talk a bit more about the person behind the product.
A California native and a college dropout, John's early efforts in Internet Marketing failed half a dozen times.
Driven by the desire to escape the local low-paying jobs and earn his living online, he kept trying and trying.
All his hard work was finally rewarded when he created his first hugely successful affiliate-based website where he was promoting health-related programs.
Today, he is already a veteran in the affiliate marketing field.
His name has been featured on giants like Yahoo Finance, Inc., Business Insider, Forbes, the Home Business magazine, and many others.
Kind of a remarkable accomplishment for someone in his early 30s, don't you think?
Being a Super Affiliate, he has hit the million-dollar mark a long time ago.
Currently, his estimated monthly earnings are more than $500,000.
Everything he has learned through the years, all the knowledge and expertise he managed to acquire, John is now sharing in his Super Affiliate System course.
Anyone who would like to try to surpass his level of success can do so by using the strategies that led John to where he is now.
Do Newbie Marketers Become Successful After Taking The Course?
Looking at the incredible amount of value people take away from the training, how do you think?
As I've mentioned earlier, the level of success you're going to achieve is entirely up to you.
Nothing is going to happen unless you take some serious action on everything you're going to learn.
John Crestani does everything he can to pour all of his knowledge and expertise into the mind of each of his students.
But he is powerless if you have no intention to work hard and implement all of his strategies into your newly created business.
With that said, the Super Affiliate System has received tons of recognition ever since its very first version was launch years ago online.
A lot of John's students were able to score an affiliate income of $2,000 in less than 2 weeks.
Believe it or not, there are even marketers who managed to reach the ultimate goal – $1,000,000 in affiliate revenue.
Have a look for yourself:
If that's not inspiring, I don't know what is.
The point is, even complete beginners with no marketing experience whatsoever became successful affiliates earning full-time income every month.
Visit the official page to read the rest of the success stories and testimonials.
The Super Affiliate System Review – Pros And Cons Of The Training
Pros:
 Without a doubt, the Super Affiliate System is the most in-depth and comprehensive course on making affiliate sales with paid traffic – of course, there are other valuable courses.  A  lot of them are more affordable, no argument about that.  However, John's product stands out for plenty of reasons, the biggest one being how fast it will deliver impressive results.
 Perfect for marketers who want to become successful ASAP – and that's due to the specific strategies being taught.  While paid ads will increase your expenditures, they will save you a lot of time.  You have to understand, following John's lessons won't put you on the traditional path of building a business with organic traffic.  It takes a lot of time for Google to develop trust in a new site.  None of that is something you'll have to worry about with the SAS.  As a result, you can start earning affiliate commissions as soon as tomorrow.
 Beginner-friendly – the course will educate you through video lessons you can go watch at your own pace.
 Tons of teaching materials and templates – John gives a lot of his winning tools that have been pre-built and ready to be used.
 John Crestani is a veteran affiliate marketer – speaking of the creator, let's not forget that he is a super affiliate.  Being a millionaire thanks to internet marketing is the biggest testimonial of how valuable his course exactly is.
 Full tech-support and very engaged private Facebook group and forums – you'll have assistance at any given moment and you'll connect with other like-minded marketers.
 There is a 60-day money-back guarantee – the course is selling on ClickBank, so if you're not happy with it, you'll receive your money back.
Cons:
 Not that affordable – the Super Affiliate System comes at a price not everyone will be able to afford.
Let's talk about that in much more detail, shall we?
How Much Does The Super Affiliate System Cost?
OK, a lot has been said about the course's price.
Personally, I've read everything that was titled "Super Affiliate System Review 2020", "Super Affiliate System Review 2021", and even "Super Affiliate Commission Review".
And all of those reviews point out the cost of the training as its biggest disadvantage.
On that note, I'll have to say that I disagree, and here is why:
So, the price of the Super Affiliate System is $997.  That's a lot of money to invest in a single course.
But is it really?
While nearly a thousand bucks is a serious amount, paying it will give you lifetime access to the course.  Meaning, you'll receive all of the future updates and you can keep using it indefinitely – there is no expiration date here.
More importantly, purchasing the Super Affiliate System for $997 is actually saving you a lot of money.  $4,000 to be exact:
Yes, John is giving away 8 incredible bonuses and you can see for yourself how much each of them costs.
Also, you don't have to pay the whole price all at once.
Using this link will allow you to get the SAS by paying 3 separate fees of $397.
As someone who has invested much more than $997 in my affiliate marketing and business education, I can say that much:
You can't become a full-time affiliate marketer just by watching free videos on YouTube.
None of them gives the real juice for free – at least that's my experience since I started to work online.
The bottom line is, you have to give money to make money and if you can afford it, the Super Affiliate System is worth every cent.
After all, is investing $997 that unreasonable considering you'll make this amount twice as early as two weeks into the training?
Because that's the common experience among John's students!
Is The Super Affiliate System Real?
Quite frankly, I shouldn't even be commenting on the legitimacy of the product.
That's an insult to all the hard work John Crestani and his team have put into creating the Super Affiliate System.
Still, if it will make you feel more secure, then yes – the course is real.
It will not scam you in any sort of way.
Again, if you're not satisfied for whatever reason with its content, you'll get your investment back using the money back guarantee.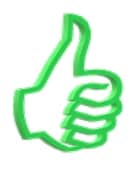 At this moment of my Super Affiliate System review, I would like to share an inside secret:
Do you know that you won't be allowed to jump straight to the 1st week module until you go through the welcoming section of the course?
Why do you think that is?
I'll tell you why:
You'll be returned to the start of the training over and over again and you'll be pushed to listen to every single word for one reason and one reason only:
John wants to make sure that you're not skipping on anything and he will push you to fully understand the fundamentals of the business you're about to get into.
I mean, it's rare to find a mentor that truly cares about the success of his students and not just the money he gets out of them nowadays, isn't it?
My Closing
Yes, my Super Affiliate System review is officially done.
I'll do my best to keep updating it every time there is new information about it.
Until then, I would like to read your thoughts about it:
Do you think the SAS is exactly what you are looking for?
Is there something about it you don't quite get?
Let me know and I'll clear the confusion!