Stack That Money Review: Can $99/M Make You A Better Affiliate?
The minute you see a headline such as Stack That Money Review, you expect the conversation to be about boatloads of cash, don't you?
You're not entirely wrong.  But you're not entirely right either.
While the topic that we're going to discuss today has a lot to do with a really awesome way to make money online, that's not the whole story.
Not even close!
Because Stack That Money is not just a product, it's a community.
With that being said, here is what you're getting out of me in the next 10 minutes:
Is Stack That Money legit or scam?  If it's a legitimate program, does it justify the hype?
Most importantly, is it a MUST for everyone who is trying to make a full-time income online these days?
No more teasing, it's time for the facts!
Stack That Money Review – The Basics
Product:Stack That Money
Creators: Stackman, Lorenzo Green and Besmir
Price: $99/Month
Cash Embrace Says:
If You're An Advanced Marketer, Go For It!
Honestly, the way I see it, you must be wondering:
"Why is there a price tag on a forum?  And an expensive one of that!  Aren't communities supposed to be free to join?"
I gotta admit – there is a logic in that way of thinking.
At the same time, Stack That Money is not just your average community.
There are a lot of factors that make it different than any other forums you may have crossed paths with online.
Before you let a prejudice to cloud your judgement, how about we have a look at what those factors are?
Recommended:The Best Way To Make Money With Affiliate Marketing
What Is Stack That Money?
Well, you already know that the product is a forum and a community where affiliate marketing is the central piece.
This online platform is designed to provide its members with high-quality information, guides, and case studies that will help them become the best affiliate marketers they could be.
Now, what makes Stack That Money special and unique compared to the rest of the affiliate marketing forums?
Here is what – the product doesn't offer a free trial or a free membership.
Therefore, it's not accessible to anybody who is not determined to succeed online.
Meaning, when you're a member, you'll never find random posts or spammy links being published for the sake of someone's affiliate attempts.
As a result, the platform provides a creative environment where internet marketers and affiliates exchange ideas, collaborate, and help each other to reach success faster.
With that being said, Stack That Money is not a suitable platform for beginners.
If you're just starting with affiliate marketing and your business is not delivering at least $500/month in profits, the platform might not be the perfect fit for you.
Instead, I would suggest for you to begin your marketing education and training on this platform that will allow you to do that for free.
But anyone else who is already experiencing the fine taste of decent affiliate commissions – you need to read the rest of this Stack That Money review!
Stack That Money Review – What Does The Forum Has To Offer?
In my honest opinion, quite a lot.
By all means, Stack That Money provides high-quality content that is invaluable on so many levels.
Once you join the community, you'll have access to professional assistance on a daily basis.
A lot of the members are already super-affiliates.
As such, they're sharing knowledge and expertise in the form of case studies based on their previous profitable projects.
You'll have the chance to see first-hand what made those projects successful, what worked, and what it didn't.
But that's just a small part of everything the product will deliver.
Generally, one of the biggest advantages of being a member is the ultra-positive vibe of the whole community.
If you want to learn from the best, you'll be allowed to do so.
Most importantly, you'll be encouraged, supported, and assisted every step of the way.
More Valuable Online Courses That Will Advance Your Affiliate Skills:
What You'll Find Inside The Product?
Since you've read the previous paragraph of this Stack That Money review, you're familiar with the type of training and assistance you'll receive as a member.
Assuming that you need me to be more specific, how about I show you certain aspects of the community.
Starting with a quick example of what the forum is capable of:
Pretty inspiring, isn't it?  And there are many more where this one came from!
Now, let's get some serious work done, shall we?
Here is what to expect once you join Stack That Money:
1) Traffic Discussion Area
Needless to say, the Traffic Discussion Are will teach you different ways to drive traffic to your business.
​
The main emphasis with traffic generation is being put on Social Media and paid sources of page views.
Still, there is information and studies on free ways to increase traffic as well.
2) Beginner's Section
While I believe that the forum may not be the best fit for newbie affiliate marketers, I can't deny that they're covered too.
Within the beginner's section, you'll find a comprehensive step-by-step guide to affiliate marketing  for newbies.
This is where you'll introduce yourself to the community.
A very interesting part of this section is the "Follow Along" thread.
In this thread, advanced marketers are sharing the exact steps they've taken when creating affiliate marketing-based online businesses.
So, if you don't have a clue about starting a niche website, you'll get to witness that happening.
Recommended:Free Guide To Starting A Business Online
3) Life Section
Basically, that's where the members can discuss whatever they feel like discussing.
Hey, Stack That Money is more than just an affiliate marketing forum!
For instance, if you like to talk about travel, fitness, or even dating, you'll be encouraged to do so.
In addition, the community also provides a "Buy And Sell Section".
To clarify, that section will allow you to purchase premium software or marketing tools on discounted prices from your fellow members.
What I Like About The Product
From the general vibe of this Stack That Money review, you're getting that I like that community.  A lot!
While I'm not affiliated with the product, I just have to give credit where credit is due.
Here are all of the reasons why I think that Stack That Money is worthy of your attention:
Truly comprehensive, detailed, and valuable education on affiliate marketing – that business model is changing and evolving constantly.  What better way to stay on the top of your affiliate game than being among super-affiliates?
The product takes care of newbie marketers as well – the "Getting Started" tutorial for beginners doesn't leave any stone unturned.
Advanced affiliate marketers are here to help – will you believe if I tell you that you'll be learning from people who are generating $500,000 and even $1,000,000 in affiliate income per month?  It may be hard to believe, but those are the people who will assist you.
It's all about helping and advancing each other – the "Follow Along" thread won't ever put you in the position to look for marketing help elsewhere.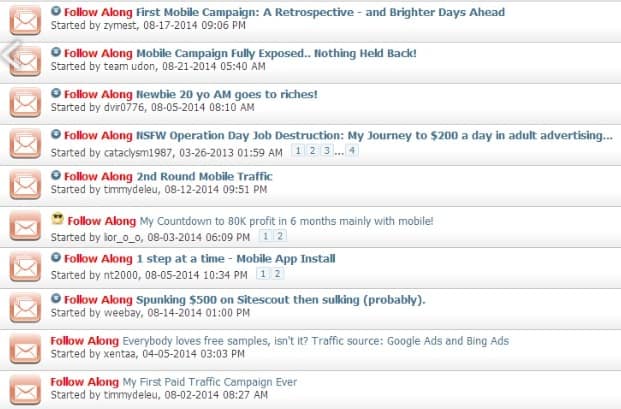 ​
You'll have access to a mountain of pro tools – in short, you'll be getting more than you've bargained for!
An insane amount of free blog traffic – Stack That Money is first and foremost a forum.  And what people do in forums?  I'll let you answer that on your own.
No spam allowed – and that's what makes the environment perfect for hanging with like-minded people.
What I Don't Like About The Product
OK, as much as I appreciate this online platform, I have to mention its flaws as well.
Let's see what can use some improvement:
Not so affordable – Stack That Money is awesome, but it still will cost you $99/month.  Personally, I understand why they are keeping the price tag high and I think that the fee is justified.  Still, not everyone can pay that much month after month.
Mostly for advanced marketers – the technics you'll learn on the platform will be of great value if you already know what you're doing.  But if you're just starting with affiliate marketing, the community will be too overwhelming.
Is Stack That Money A Scam?
Please…  This platform has been working for years!
So, no – the product is not a scam.
On the contrary, it's an extremely valuable community to be a part of.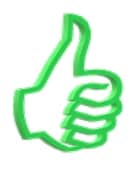 And yes, it's expensive, but the training provided is worth the price!
But what if no matter how much you want, you just can't manage the monthly fee?
Well, there is no need to panic – you can still learn how to create an affiliate marketing-based business for free.
I would suggest to find 5 minutes and give my Free Guide a careful read.
It will show you what you'll need to do and what the process looks like.
My Closing
Hopefully, you enjoyed reading this Stack That Money review as much as I enjoyed writing it for you.
Keep in mind, the community has been around for a really long time.
With that being said, there is always a place and space for one more member!
What's your opinion about it?  Is there something you would like to ask me?
My comments section will welcome anything you would like to share, so use it!