Stack That Money Review: Can $99/M Make You A Better Affiliate?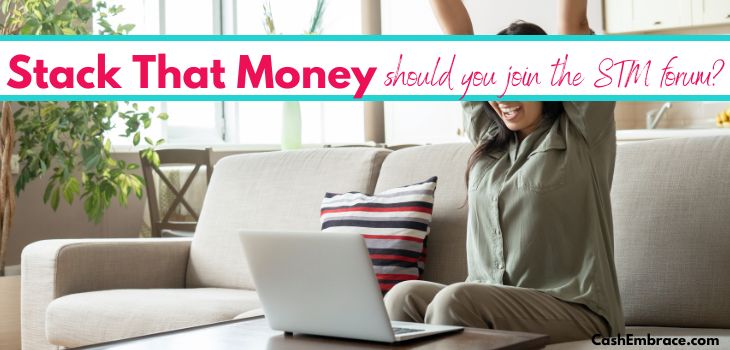 The minute you see a headline such as Stack That Money Review, you probably start expecting a conversation about boatloads of cash.
Well, your reaction is not bad, but it's entirely right either:
While Stack That Money will show you how to earn thousands of dollars, that's not the most enticing fact about the company.
And that would be because STM prides itself on being more than a company – it's a whole community.
Allegedly, joining that community will help you make it in the world of online entrepreneurship faster.
Connecting with and learning from very successful marketers will remove the fear of the newbie affiliate that comes from trying to figure out everything alone.
But is Stack That Money the best place to help you build a lucrative business from start to finish?
Today, you'll learn everything there is to know about Stack That Money:
What is Stack That Money, and how does it work?
Can you make money with STM?
How much does Stack That Money cost?
Should you do STM Marketing?
Is Stack That Money legit or a scam?
Disclaimer: I'm not an affiliate of Stack That Money. Each fact you'll read in this article comes from research on information available in the public domain.
Stack That Money Review – The Basics
First and foremost, don't waste your time typing queries such as STM Forum Free Access in Google's search bar:
There is no way to access the content of Stack That Money for free.
Becoming a member of the Stack That Money Community comes at a price:
You'll have to pay a monthly fee to participate in the forum. I'll tell you all about the cost later on.
Chances are, most of you don't appreciate the fact that STM has a price tag.
I understand why you feel that way, but here is the thing:
According to STM itself, paying to become a part of it is unavoidable for a simple reason:
By all means, the STM Forum contains nearly 35,000 threads with invaluable information you need to succeed as an online marketer.
Moreover, the company will provide you with plenty of tools and guides exclusive to Stack That Money.
Now, is that enough to convince you that joining the STM Marketing forum is the right thing to do?
Actually, you'll need to learn more about the community before you make that decision.
Is Stack That Money Legit?
Yes, Stack That Money is a legitimate online teaching platform that will show you how to make money by creating a successful business.
The official site of the company explains the terms and conditions it relies on to operate:
Once you get familiar with Stack That Money, you will know what to expect.
Also, the company is transparent about the fact that your membership won't be free of charge.
As a result, there can't be any misunderstandings about the nature of the products STM offers to its students.
Whether you'll decide to invest in them or not depends on you.
Stack That Money Pros And Cons
Pros:
A great learning community
An enormous amount of marketing knowledge
Invaluable networking opportunities
Learn from some of the most successful marketers in the world
Avoid making tons of mistakes
Cons:
Monthly fee
No free trial
Not suitable for complete beginners
Overload of information
What Is Stack That Money?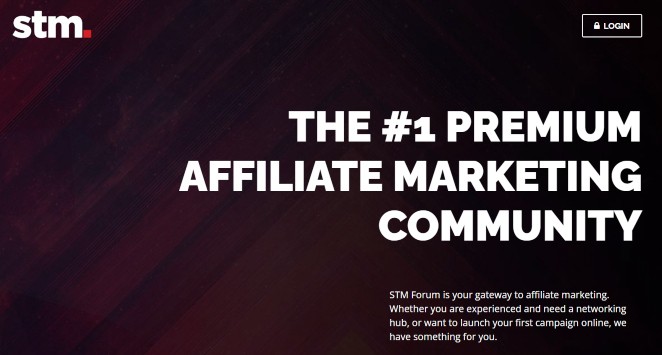 StackThatMoney (or STM Marketing) is a private members-only training forum that teaches members the craft behind building a profitable business online.
Lorenzo Green, Stackman, and Besmir Bregasi are the creators of the company. They launched it way back in 2011.
Their vision for STM is to be a healthy environment and popular hangout where future business owners will learn from the leaders in the marketing field.
And that's what it is – you'll not find random posts or spammy links inside the platform. Moderators like Matuloo (Matej Cechvala) and Vortex (Amy Cheung) are working hard to make sure of that.
Currently, iStack Holding owns the forum – that company is behind several relevant events.
These days, Stack That Money has thousands of students who are able to learn from tons of threads and categories.
In addition, every member of STM has access to advanced guides, case studies, and tools that will accelerate their development.
Right now, many consider the STM Forum the most prestigious online academy for affiliate marketers.
Related Read:
Stack That Money Review – Who Is Stack That Money For?
Who is STM suitable for? See for yourself:
Advanced affiliate marketers
Veteran internet marketers
Experienced digital marketers
Huge/Small online business owners
Marketing departments
Entrepreneurs
STM is not suitable for:
Newbie affiliate marketers
Beginner internet marketers
Owners of brand new online business
People who can't afford to join the forum
Long story short, if you're now getting into the affiliate marketing industry, Stack That Money is not for you. Unless your business already generates at least $500 a month, you should look for a marketing forum elsewhere.
Furthermore, STM is not for individuals who can't afford the monthly fees. If you're one of them, I suggest joining this training platform that will let you learn for free.
How Does Stack That Money Work?
By all means, Stack That Money provides high-quality content that is invaluable on so many levels.
Once you join the community, you'll have access to professional assistance daily.
Keep in mind that most of the training comes from marketers who are already super affiliates.
As such, they're sharing knowledge and expertise in the form of case studies on their previous profitable projects.
You'll have the chance to see first-hand what makes those projects successful, what works, what doesn't, etc.
But that's just one part of everything the platform offers to the students.
Generally, one of the biggest advantages of being a member is the ultra-positive vibe of the whole community:
Expect constant encouragement, support, and assistance every step of the way.
Other Similar Courses That Will Develop Your Marketing Skills;
Inside Stack That Money
After reading the previous paragraph of this Stack That Money review, you now know the kind of training and assistance you'll get as a member of the forum.
Assuming you need more details, I am ready to show you every aspect of the community.
Have a look at everything you'll find inside the members' area of Stack That Money:
STM Affiliate Marketing Forum Content
Generally, the STM forum membership will provide you with affiliate marketing tactics, tips, tools, and guides to building a successful business in the field:
Content from affiliate marketing experts
Guides, tutorials, and case studies
Masterminds and meetups
Networking opportunities
STM blog/YouTube channel
Newsletter
iStack training
Free STM Courses
Native Ads
Facebook Advertising
Copywriting
e-Commerce
Dropshipping
Also, you'll gain access to the Affiliate World Conference and the STM Annual What's Working In Affiliate Marketing Report.
There is a special discount for STM Forum members on Saas and a couple of other products.
STM Threads And Categories
Currently, STM has five main categories students can use to find information and join discussion threads.
Here they are:
1) The Beginner's Section
Inside the Beginner's section, you'll discover a comprehensive guide to affiliate marketing for newbies.
That section will allow you to introduce yourself to the community.
Feel free to take advantage of the Follow Along Thread to receive feedback on your campaigns.
2) Traffic Discussion Section
​The Traffic Discussion Area contains methods, strategies, and tools you should use for traffic generation.
Stack That Money suggests Facebooks Ads, Social Media, and PPV Advertising for your traffic campaigns.
3) Buy & Sell Section
Hopefully, you'll appreciate discount codes for software and tools because that's what fellow members will offer you inside the Buy & Sell section.
If you're selling relevant products or services, that's where you'll find useful information to help you.
In other words, the Buy & Sell section exists to offer you additional ways to make money online.
4) Life Section
By all means, STM is much more than a marketing forum.
And the biggest proof of that comes in the form of the Life Section, where you can discuss irrelevant topics like travel, fitness, dating, etc.
5) Success Stories
It goes without saying that the Success Stories Section is the place to share your triumph and celebrate the success of the other members.
Having access to such a section will give you a daily dose of inspiration and motivation everyone needs from time to time.
Stack That Money Review – STM Guides And Services
40-Day Newbie Guide (Zero To Hero Guide for individuals who don't know anything about affiliate marketing yet)
Vertical And Traffic Sources That Work Guide (Guide that covers everything that's working on the topic right now)
eCommerce Cookbook (Guide for creating a profitable eCommerce store)
Facebook Scaling Mastery (Successful Facebook marketers share their scaling tricks)
Start-To-Finish Guide On Facebook (7-parts guide that covers everything you should know about making money on Facebook)
Mobile Cookbook (Guide for creating a winning mobile affiliate marketing campaign)
Our Follow-Along (Super-affiliates share every detail of their most successful campaigns)
Case Studies (More content that will teach you how to handle different campaigns)
Landing Page Treasure Trove (See the best landing pages of STM members)
STM Indexes
Contact List
STM Software And Tools For Members
YouTube Scraper
URL Scrapes/Imploder
Website Monitoring Tools
Analytics Tools
Trackers
Keyword Planners
Other Marketing Software And Tools To Boost Sales And Conversion Rate:
Stack That Money Reddit Reviews
Nowadays, Reddit is the place where people post tons of reviews about programs, courses, and services.
Maybe you can spare a few minutes to look around the STM reviews on Reddit – the response to STM is colorful.
Some users see Stack That Money as the best platform to learn about Internet and Affiliate marketing. Others think that some of the information can use a bit of update.
With that said, you can also find negative Stack That Money Reddit Reviews:
Ex-students explain their reason for leaving the platform, and that decision has a lot to do with the price of the memberships.
Stack That Money Price
As you already know, being a member of STM will cost you a monthly fee.
That fee is $99 per month.
Unfortunately, STM doesn't offer a free trial.
I Earn Such Affiliate Commissions Every Month. Find Out How To Do The Same!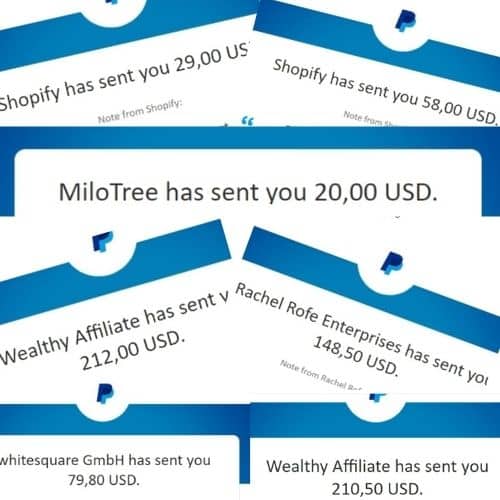 What I Like About Stack That Money
High-Quality Valuable Information
Think about it for a minute:
Would anyone keep paying $99 a month unless that person is a serious affiliate marketer?
I don't think so.
Likewise, it's easy to understand why STM accommodates only professional and full-time affiliate marketers who want to learn from super-affiliates.
Great Networking Possibilities
Considering STM is a hangout only for Internet Marketing professionals, joining them will give you amazing opportunities for networking.
Why should you try on learn everything on your own if you don't have to?
Friendly And Supportive Community
Undoubtfully, one of the biggest advantages of STM is its healthy environment.
Such a community will allow you to develop and flourish as a marketer online.
Traffic Generation From The STM Forum
Chances are, many of you don't know that generating traffic from forums is still a thing.
And having a place in the STM forum will give you great opportunities to drive traffic to your blog.
Valuable Feedback Through The Follow-Along Thread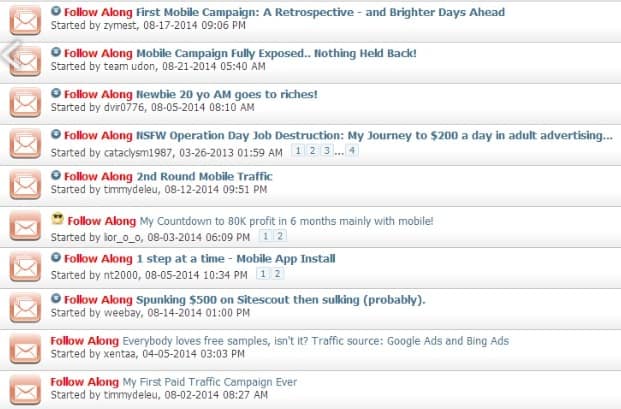 ​In my opinion, the Follow-Along Thread is one of the most valuable features of STM.
Receiving feedback from some of the most successful marketers in the world will help you learn the business faster than you think.
Now, moving on to the unpleasant part of this Stack That Money review:
What I Don't Like About Stack That Money
Not Suitable For Beginners
Quite frankly, the information overload you'll experience inside STM will overwhelm you if you have no previous experience.
More importantly, the training is for newbies starting their affiliate marketing businesses right now.
STM Teaches Only Paid Traffic Sources
Alright, one of the things I don't like about STM is that the platform covers only the paid sources of website traffic.
Such sources will cost you a good amount of money every month. And that are expenses you won't have to face if you know how to drive organic traffic to your site.
Lots Of Dating/Mobile/Adult Installs
Unless your business is in the dating, adult, or mobile app niches, gaining information and training on these topics is not worth your time.
After all, these topics will be irrelevant and will not suit the needs of your business.
Expensive Monthly Fees
Sure, STM brings tons of value to the table if you plan to become a successful internet or affiliate marketer.
Be that as it may, most people can't afford to pay $99 each month to keep their access to the forum.
Is Stack That Money A Scam?
No, Stack That Money is not a scam.
It's a valuable community advanced marketers should join if they can manage the monthly fees.
Stack That Money doesn't offer a free trial – I'm sure most people don't appreciate the inability to test the forum before investing in it.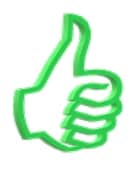 Then again, STM is transparent about that fact, so you would know what to expect from the beginning.
Stack That Money Review – Stack That Money Alternative
Let's imagine that your ultimate dream is to do affiliate marketing for a living and experience everything the laptop lifestyle has to offer.
Is there an opportunity to achieve that without paying $99 per month?
Well, there is:
Above all, you can launch and develop a successful affiliate marketing business on your own.
Doing so will take a longer time, and you'll probably not earn any passive income for a while.
Still, it's worth the try, and I can help you begin that journey by pointing you in the right direction:
Take a minute to read my Free Guide To Starting A Successful Online Business.
That guide will walk you through all the steps you'll need to take to start building a profitable business online.
My Closing
Hopefully, you enjoy my Stack That Money review and find it helpful.
I'm open to any questions you may have about the community.
What do you think about the STM forum?
Tell me in the comments section below!
More Ideas From Cash Embrace You May Like: