My First Blog Income Report – How I Made $130 As A Newbie Blogger!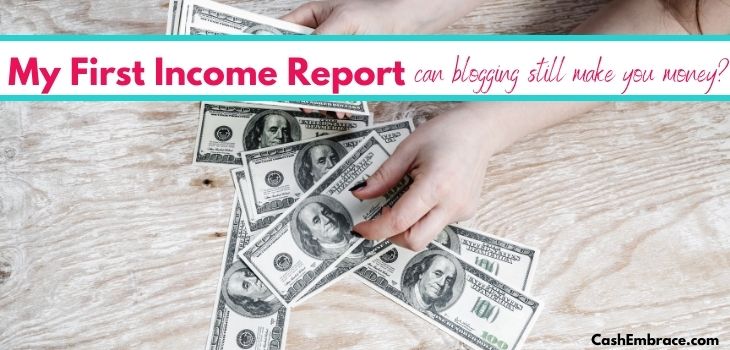 By all means, my first blog income report will not be that different from the hundreds of similar articles available online.
These days, you can gain access easily to tons of income reports bloggers post all the time.
Maybe you want to read a travel blog income report?
Or do you want to see what a parenting blog income report has to share with you?
Considering I don't work in the travel or parenting niche, you'll have to look for such income reports elsewhere.
But if you want to see an affiliate marketing income report, I suggest staying on this page for a while:
That's the kind of income report I have for you!
This post may contain affiliate links – see my affiliate disclosure.
Why Do Bloggers Publish Income Reports?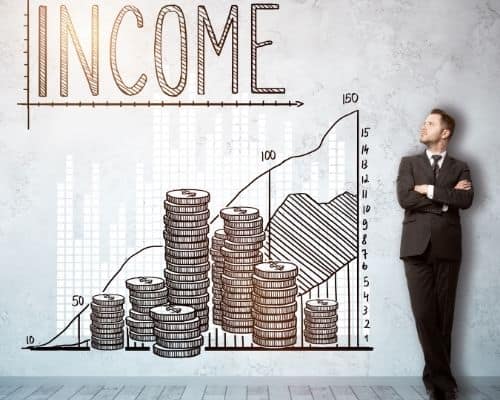 First and foremost, I can't speak for other bloggers – their reasons for sharing income reports are their own.
Here is an idea, though:
Why wouldn't business owners reveal their earnings to the audience?
In almost all cases, sharing a blog income report is not about bragging.
No, it's about content creators showing where they are now and how they got there money-wise.
The way I see it, blog income reports are educational, inspirational, and capable of satisfying the curiosity of the newbie blogger.
I can only hope that my first blog income report will motivate you enough to finally start a blog of your own!
An Important Info:
If you don't have a website yet, you can launch one without investing more than a couple of dollars. SiteGround will provide you with superb hosting service and outstanding customer support.
Is The Blogger Monthly Income Report Helpful?
I'll include this paragraph for those of you who still see posting income reports as an unnecessary showing off from bloggers.
Hear me out:
Speaking from personal experience, I know how hard it is to witness a situation where a blogger manages to earn thousands of dollars in a few short months after starting a site.
Reading such a success story can make you wonder:
What am I doing wrong? Why am I not reaching the same numbers?
Now, let me stop you right there and tell you what I think about that:
You're looking at that particular blog income report entirely wrong.
Try to read between the lines, and it won't take you long to see the ultimate goal of the blogger posting an income report:
More often than not, that goal is to push you in the right direction if you're at the point where you feel like you can't keep going any longer.
Important Takeaways You Can Get From Blogging Monthly Income Reports
1) Blogging For Money Is Possible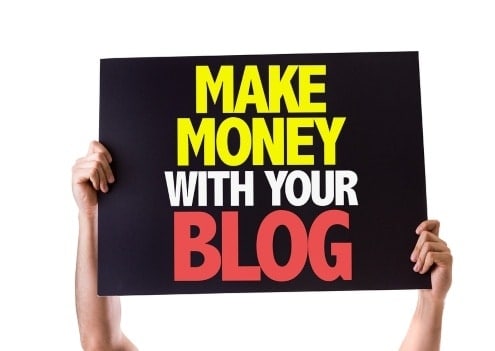 Nowadays, thousands of new websites come to life online every single day.
With that much competition, you might feel like there is no point in starting a blog to make money:
Anything and everything already exists. Subsequently, what could your blog possibly offer to an audience that is not already out there?
I'll tell you what – you.
Yes, there is something your site is going to have that no other blog has – and that is your unique voice and perspective.
Using that voice to connect with the readers will put you in the perfect position to make money from your blog.
As long as you can identify the problems your visitors have and solve them, there is no reason not to earn money as a blogger.
I made my first three sales a couple of months after starting this site.
At the time, I was getting around 100 page views a month!
Believe it or not, you can make money blogging even when your traffic is low – see how to do that when you have a minute.
2) Success Blog Income Reports Will Help You Set Up Monetization Goals
Quite frankly, blog income reports are rarely just about blogging revenue.
More often than not, they show a lot about making affiliate commissions and building a passive income stream.
Looking at a detailed blog income report will assist you with setting up goals for your business.
For example, what affiliate income do you hope to make until the end of the year?
Do you see valuable affiliate marketing strategies while reading someone's blog report you can implement in your business?
Looking closely at such a report will help you evaluate your own blogging strategy and adjust it if you consider that necessary.
Related Read:
3) A Blog Income Report Will Introduce You To High-Quality Blogging Courses
When a blogger manages to reach four, five, and even six figures in blogging income, we can't help but admire that accomplishment.
Naturally, you'll want to see that happening to yourself as well.
Here is the thing:
To become a hugely successful blogger or affiliate marketer, you'll need to go through top-notch online courses to show you the way to success.
Learning from the most successful individuals in your industry is an opportunity you can't afford to underestimate.
I suggest starting your online career with this free online course – it will help you launch your business and learn the craft behind internet marketing at the same time.
If you plan to rely on affiliate marketing as a monetization strategy, you can invest in one of these invaluable courses as well:
My Blogging Background And Story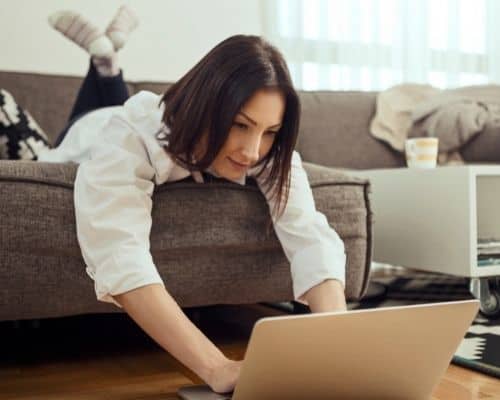 Quite frankly, publishing my first blog income report is something I never thought I would do.
When I started this website, I had a full-time job with insane hours.
Imagine trying to get a business off the ground while working eighty hours a week!
Then again, many of you might be in a similar situation.
In case you are, you already know how difficult to achieve something when you're trying to run in a couple of different directions all the time is.
Let's just say that the picture-perfect blogging future you have in your head will quickly disappear.
Maybe you should hang on to it for a while, though:
By all means, making money from a blog when you're more than busy is not hopeless after all.
It happened to me. And I'm pretty sure it will happen to you too if you stick to it.
My First Blog Income Report – How I Made My First $130 Blogging
As you can see, my first blog earnings are not that impressive.
Many other bloggers publish numbers that are way bigger than mine.
But that doesn't matter:
Everyone is on their own journey, and you shouldn't compare yourself to anyone else.
So, let's get to it, shall we?
1) Wealthy Affiliate: $78,50
Wealthy Affiliate is the online teaching platform I use to train me in all things business and affiliate marketing.
I feel incredibly blessed to be a member of this university:
These days, Wealthy Affiliate goes above and beyond to provide its students with everything they need to succeed online.
For example, anyone can join the platform and start learning the craft of launching an online business for free.
Meanwhile, WA will get you tons of perks you need to run your business also for free, such as a website, keyword research tool, web hosting, and many other things.
Yes, I'm not paying for blog hosting – how cool is that?
One of the best things about Wealthy Affiliate is that it will allow you to start making money while your training is ongoing:
The platform comes with one of the best affiliate marketing programs, in my opinion.
Its payout is more than lucrative. More importantly, we're talking about an affiliate program that pays recurring commissions.
Spare a minute to learn more about Wealthy Affiliate:
2) Thrive Themes (Now Thrive Suite): $31,50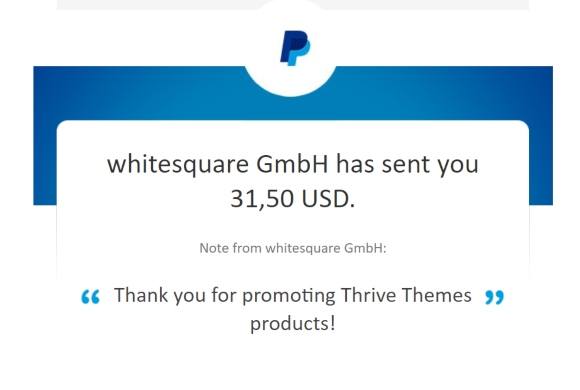 My second sale came from Thrive Themes – a company that provides bloggers and marketers with premium WordPress themes, tools, and plugins.
There are tons of reasons why I love Thrive Themes and everything they offer:
Their products are incredibly powerful because they focus on increasing the conversion rate of your web pages.
And that's what you need to be able to make more money blogging!
If you have some blogging experience, you already know how crucial for the success of your business is to start building your email list from the get-go.
Thrive will get you everything you need in that department. More importantly, the company's tools will help you constantly improve the conversion rate of your offers.
Attracting thousands of readers to your pages is not enough – you need that traffic to convert to make money from your website.
On top of all that, Thrive has an affiliate program that offers high payouts and recurring revenue.
3) Milo Tree: $20
Milo Tree is a valuable tool for those of you who want to grow your brand's presence on Social Media faster.
Whether you would like to use Facebook, Instagram, or Pinterest as a source of traffic, Milo Tree can help you to increase the number of your followers.
To clarify, this is a plugin that will allow a small slide-in to appear on your blog.
The slide-in will prompt your readers to follow your business on the Social Media platform you prefer.
Milo's affiliate program is not that bad either – you'll receive $20 per affiliate sale.
My Blogging Goals For The Upcoming Months
My first blog income report will not be complete unless I share my blogging goals for the near future.
Setting up such a goals matters a lot for your development as a business owner:
Even if you don't achieve your goals, following a clear plan will keep you on the right track.
With that said, here is what I'll work towards in the following months:
First and foremost, you have to make at least one sale to be able to write your own blog income report.
While you can achieve that with low blog traffic, increasing it will make it so much easier.
That's why getting more visitors to your pages always has to be one of your main goals as a blogger.
More readers equal more potential affiliate sales – it's that simple.
In my case, working to attract a bigger pool of readers is always an ongoing process I keep working on.
Diversify My Monetization Methods
Doing affiliate marketing on this blog is one of my best decisions ever:
Scoring affiliate commissions is why I'm able to write my first blog income report.
Still, there are plenty of other ways to monetize a website.
Creating your own digital products to sell is definitely worth the consideration.
Also, I plan to display ads on Cash Embrace at some point in the future.
Joining Mediavine would make me happy beyond words – the company requires 50,000 pageviews to accept you.
Monumetric is easier to get into (10,000 monthly page views), and from what I know, it's a pretty good Ad Network for bloggers in all niches.
Frequently Asked Questions About Blog Income Reports
Is Blog A Source Of Income?
Yes, you can turn your blog into a source of online income once you develop it into a profitable online business.
More importantly, your blog can become a passive income stream that will allow you to quit your full-time job, travel the world, and spend more time with your loved ones.
Are Bloggers Profitable?
Years ago, many people were blogging just for fun without having any intention to monetize their sites.
These days, blogging is one of the most profitable online careers you can get. Subsequently, most people now start a blog to be able to make money from home.
How Do Beginner Blogs Make Money?
Currently, affiliate marketing is one of the most popular business models you can use to make money from your blog.
Other ways to earn from your website are selling digital products, doing sponsored posts, and displaying ads on your web pages.
How Quickly Can A Blog Make Money?
Most bloggers begin earning money in about 6-12 months after launching their sites.
However, how soon you'll start making money from your blog depends on many factors, such as the time and effort you'll put into developing your business.
My Closing
Hopefully, my first blog income report will help you on many levels:
It will inspire, motivate, and convince you that making money with a blog is possible.
Remember, don't be afraid to share your own reports, regardless of what your earnings look like right now.
You never know who you might help start a blogging journey or simply keep going!
Anything you would like to add to this article?
How is your own blog doing at the moment?
Feel free to share anything you feel like sharing!
More Ideas From Cash Embrace You May Like: