Human Proof Designs Review: Pre-Made For You Affiliate Sites
If you want to start making thousands of dollars blogging ASAP but you don't want to do the work yourself, this Human Proof Designs Review is exactly what you're looking for.
Those of you who've attempted to build a money-making website previously already know:
The process is way too long, frustrating, and it squeezes the life out of you.
Not what you would like to hear if you're determined to live the laptop lifestyle, I know.
But there is a light at the end of the tunnel – it's called Human Proof Designs.
Today, we'll cover plenty of topics:
What is Human Proof Designs and how does it work, what the platform can do for your newly created online business, and so much more.
Most importantly, you'll find out if the product is worth your money, or you should look into alternative options.
This post contains affiliate links, I won't stop you from reading my disclosure.
Human Proof Designs Review – The Basics
Product:Human Proof Designs
Creator: Dominic Wells
Price: It Depends On The Type Of Service You'll Choose (Details Below)
Cash Embrace Says:
A Smart Investment You Won't End Up Regretting
To be honest, I wish I knew about Human Proof Designs when I was starting my business.
Walking down the memory lane, thinking about all the hours I've put when building this site…
The frustration, the newbie mistakes, all of the misunderstandings that resulted in one step forward, two steps backward!
And I had a professional help all the way through the process.
Don't even want to think about the situation if I was doing this completely on my own!
Let's just say that using the services provided by the company would have saved me a lot of trouble on so many levels.
Since time is money (we all know that), I keep wondering:
Was I living in a cave?
How come I wasn't aware of the fact that such services were just a click away?
Anyway, if you don't want to live with any blogging regrets, you might want to read this Human Proof Designs review to its very end!
Recommended: A Proven Way To Make Full-Time Income Online
What Is Human Proof Designs?
In short, Human Proof Designs is a company that offers invaluable services to anyone who would like to become a successful affiliate marketer fast.
Meaning, the platform will do anything you need to cut the process of building a profitable online business short.
Now, I know that this explanation raises more questions than answers, so allow me to elaborate further:
To sum up, any part of the process of building an affiliate site you may need help with, Human Proof Designs will take care of for you.
For instance, you can rely on the platform to help you with starting a blog, keyword research, content creation, and much more that will be discussed in great detail a bit later in this Human Proof Designs review.
That sounds awesome if you're a beginner – does this mean that HPD is perfect just for newbies?
Actually, no:
The company will take your business to the next level thanks to its advanced strategies on link building, outsourcing content, etc.
With that said, let's chase away any confusion left by explaining how the company works, shall we?
Related Read:
How Does The Company Work?
Basically, this will be a short overview of how Human Proof Designs does what it does:
To fully understand the value of each service provided, we'll have to take an in-depth look at it separately.
Still, here are a couple of examples that will make the big picture a bit more clear:
So, let's say that you would like to leave your current 9-5 job and earn your living online.  Likewise, you already know that starting a website is what will allow you to live the kind of lifestyle you're aiming at.
But now you're facing the first stop on the road:
What you should blog about?
Quick research will tell you which are the most profitable niches.
And the same research will also tell you that these niches are already over-saturated, with fearless competition standing on your way to success.
Seems like you'll need to make an impossible decision, right?
On the contrary, wrong:
One of the services Human Proof Designs is offering is giving you a list of unique niches that are still barely explored and with a low competition to choose from.
Already relaxed that the first problem has been taken care of, now you're thinking about the second one:
At this point, you have no idea how to build a site that will focus on your newly-discovered unique niche.
Again, just contact the company and take advantage of another one of their services:
You'll receive already built-for-you, ready to be monetized site in your chosen niche, so you won't have to waste any time to do this on your own.
Awesome, right?
That's just the start of it – awesome doesn't even begin to cover everything HPD is capable of delivering:
Human Proof Designs Review – What Services The Company Provides?
At the time of writing this article, HPD offers the following services:
Niche Website Building
Article Writing
Keyword Research
SEO
Training 
There is so much you need to know about each of these services, so let's talk about them in detail:
1) Niche Website Building
Basically, this is the main focus of the company and its most desired service to date.
Why wouldn't it be?
Just think about it:
The reason 90% of the newbie bloggers quit in less than a year is that they fail to generate a decent (if any) revenue from their business.
And that is probably because they spent so much time trying to learn WordPress, playing with themes, and producing content they hope to convert.
Meanwhile, they're doing their best to crack the code of traffic generation and they become discourages when the pageviews they're getting are slim to none.
Unfortunately, that's the sad reality of blogging for many people.
However, Human Proof Designs will help you avoid this reality by providing you with a done-for-you, niche-specific site, filled with quality, high-converting content.
In short, using this service will allow you to skip the risky stage of starting a website from scratch in a niche you might not be able to make work.
Therefore, you're receiving a completely developed business that is ready to be monetized!
Now that I've made that clear, these are the 6 types of websites you can choose from:
Ready Made Niche Sites – Expected Monthly Income $2,000-$7,000
Needless to explain, what you're getting here is a whole built-for-you online business.
Here is everything you need to know about this service:
Dom and his team have done the heavy lifting for you (niche, competition, main keyword, and affiliate product research).  Once they've established that there is an opportunity for a huge income, a site is waiting to be created.
If you decide to get one of the available websites, you'll receive a finished product.  To clarify, you'll end up with site set-up and design, recommended domain name, premium plugins, images, and a theme, on-page SEO, fully-completed homepage (more than 2,000 words), pro tech support, and other awesome perks.
Comparison charts and reviews are also prepared for you – the idea is for you to receive a blog that is on the stage to convert readers into buyers.
Plenty of niches for you to choose from.
The price of this service starts at $1,298.
Custom Made Niche Sites – Expected Monthly Income $4,000-$7,000
A similar service to the one we've just talked about in this Human Proof Designs review, but you get even more!
In a situation where the niche you're passionate about can't be found in the first service, you should take advantage of this one.
Generally, all you have to do is contact the creator and his team and have a long conversation with them about what niche you have in mind.
They'll help you with the research process and if it turns out that your desired niche will be a huge money-maker, you're good to go:
The company will build for you a custom niche site to your liking.
There is no difference in the price of this package – you're still paying $1,298 and you'll receive everything the first service provides.
Obviously, the only difference is that your business will be built around your personal choice of a niche.
Aged Sites – Expected Monthly Income – $7,000-$10,000
Alright, the third service HPD offers is the opportunity for you to buy one of the so-called "aged sites".
What an aged site means is that the website you're going to receive is at least 6-months old.
And that translates into more content already being published, more keywords ranking on the search engines, and more people already visiting your blog.
Most importantly, this type of site already has a domain authority.
Keep in mind, though – this option is not the best one for you if you're a complete beginner considering as a newbie you're probably still short on affiliate marketing skills.
That's why I would recommend this service for those of you who already have marketing experience.
The price of this package starts at $1,797.
Revenue Generating Starter Sites – Expected Monthly Income – More Than $10,000
Obviously, here we're talking about websites that have generated a good amount of income over the course of 1 year.
Their content is ranking well, affiliate commissions have already been earned.
Requesting such a website will leave just one thing for you to do:
Keep following the established path and just build on the top of what already has been built for you!
Since you're getting much more out of this service, its price is higher than the previous ones – it starts from $2,297.
Supreme Sites – Expected Monthly Income – It Varies
Think of this one as a combination of a ready made niche site and an authority site.
Here, you're getting simply more of everything:
More content, more keywords ranking, more traffic, more videos embedded, etc.
To sum up, if you want a business that has been developed on an entirely new level, this service is the right fit for you.
Its price starts at $2,999.
Autority Sites – Expected Monthly Income – $20,000
This is the latest service the company has just recently added.
It's quite a big investment – the price you'll have to pay is $5,400.
At the same time, though, this package will also offer you the biggest return of your investment.
There is a ton of value provided and the opportunities for monetization are countless!
2) Article Writing
Now, where are we with this Human Proof Designs review?  Oh, yes, article writing – the second main service available.
You'll be pleased to find out that the company has a whole team of native English writers.
And what they've been hired for is to help you produce the best content possible.
Currently, HPD offers 3 types of writing services:
Monthly Article Subscription ($149-$659) – the price varies depending on how many articles you will request per month.  Here is what to expect from this service:
Article Packs ($399-$1,298) – the name is self-explanatory, but still – the team will help you with article packs that are well-researched, SEO friendly, and of the highest quality.  Again, the price depends on the number of posts you would like to be created for you per month.
eBook ($249) – this service will teach you how to attract buyers by using eBooks as lead magnets.  Of course, the eBooks will be about a topic related to your niche.  Plus, the team will link articles from your site inside the eBook.  This way, your audience will end up back on your blog, reading the rest of your awesome content!
3) Keyword Research
Basically, doing proper keyword research is the first thing you should always do before you start writing your articles.
That fact is not lost on the company and HPD uses a premium keyword tool to get the job done.
There are 3 keyword research-related services available right now:
Ready Made Keyword Packs ($69) – you'll receive 500-1,000 keywords (the exact number depends on the size of your niche).  Also, get ready to grab a 2,3 competitor's keyword lists.
Custom Keyword Packs ($99) – much similar to the previous service.  However, the keywords you'll get here will be with your own niche.  Therefore, they'll be exclusive to you.
KGR Keyword Pack ($99) – done-for-you keyword research using the Golden Ration Method (finding the middle ground between low competition and search volume).
Related Read:
4) SEO
Aren't we all lost without a profound knowledge of SEO?
With that said, the company will let you choose between 5 services, completely devoted to Search Engine Optimization:
SEO Packages ($549-$1,499) – this service is exclusive.  Meaning, the SEO packages will be done for your site and your site only!  Expect on-page and off-page optimization.  Most importantly, only white hat methods are being used!
Press Release ($149) – you should definitely look into this service if you want your site featured on Google, Bing, and Yahoo News.
Monthly Guest Post Outreach ($129-$1,119) – the company will run the outreach campaigns for you, so you'll get guest post links month after month!
Monthly PBN Links ($249-$675) – the team will create a plan and build links for your every month on the company's private network.
PBN Links ($499-$675) – this service will allow you to buy a pack of 10 or 15 PBN links to increase your rankings.
5) Training
There is a lot going on in the training section, have a look for yourself:
Human Proof Method ($399/Year) – step-by-step training that will transform your affiliate marketing website into more than a successful online business.
Keyword And Content Method ($129) – a brand new service that will teach you how to make the best of your content: drive traffic, convert leads, and increase affiliate sales.
Amazon Affiliate Course ($7 SALE) – or how to use Amazon to make money online.
Link Building Video Course ($7) – all of the company's link building info is collected here in one place.
In addition to all the packages and services, you should know that there is also Human Proof Designs Podcast and full Tech Support.
The Success Stories Of Human Proof Designs
So far, everything you've learned about the company from this Human Proof Designs review sounds great, doesn't it?
However, you may be wondering at this point:
How well all of the packages and services are actually working?
Do people achieve success after using everything the company has to offer?
Well, they do!
It turns out that the success rate of HPD is quite impressive.
Not that I'm surprised given the quality of the product we're talking about!
This is just one example of the level of success you can expect if you decide to put your trust in Human Prood Designs' hands:
There are so many more where this one came from!
You'll have the chance to read them all inside your members' area.
Who Is Dom Wells?
As you already know, that's the man behind the company.
Here is a bit about how he started his journey and how he became who he is today:
Way back in 2013 is when Dom decided that he'll earn his living online.  That's when he joined Wealthy Affiliate and learned everything there is to know about starting an affiliate marketing business from scratch.
To be honest, I wish I've just the platform as early as he did!
Anyway, while he was wondering how to apply everything he's learned on Wealthy Affiliate, he came up with the idea of Human Proof Designs.
Nowadays, his achievements speak for themselves:
Up until now, the company has been featured on Authority Hackers, Niche Hacks, and Flippa to name a few.
Even more, Entrepreneur.com called him "a successful entrepreneur to follow".
Not bad, is it?
Is Human Proof Designs A Scam?
Absolutely not!
Just letting the thought to pass in one's mind would be an insult to Dom, his team, and all the hard work they've put into developing this product.
The company is well-respected online and the quality of its services speaks for itself.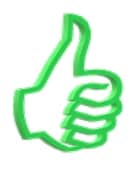 Above all, there is no possible scenario where you'll invest your hard-earned money in this platform and you'll end up empty-handed.
While the amount of your investment won't be tiny by all counts, it will be so worth it in my opinion.
After all, what you're paying for is a whole done-for-you professional business and the service you'll be provided with will save you so much time and effort!
My Closing
All good things must come to an end and that is true for my Human Proof Designs review as well!
I can only hope that your curiosity has been completely satisfied at this point.
With that said, I'm well aware of the fact that you may have some questions.
If I'm right, you know you can always leave them in the comments section and I'll answer them, correct?