50+ Best Business Ideas For Women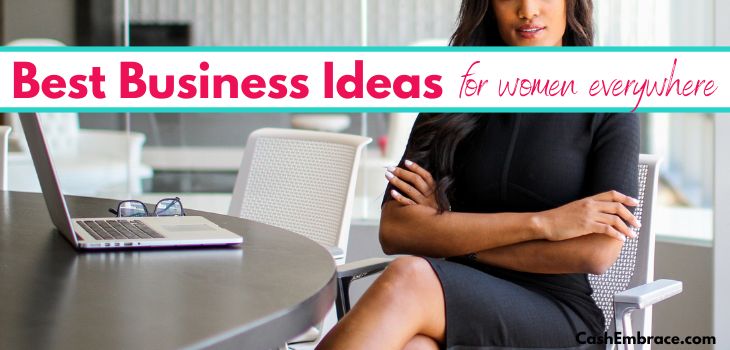 Isn't it time to talk about the most profitable business ideas for women? I think it is:
According to Enterprise Nation, a record number of women have launched businesses in the last couple of years. The increase in female entrepreneurship is around 4%. What does this tell you?
Here is how I see it:
More and more women worldwide launch businesses and manage to turn them into successful ventures. Do you want to join them?
You can start many different businesses nowadays – the choice will depend on your interests, skills, and area of expertise. To help you narrow down that choice, I have a list of the best businesses you can launch today if you're a lady.
Shall we start with that list?
This article contains affiliate links – read my affiliate disclosure.
Recommended Read:
Top Service Business Ideas For Women
First and foremost, what does the personal service business category entail?
Well, that category includes different types of service work. Do you know how many aspects of our daily life require services?
I want to make this article as straightforward to consume as possible. That's why I'll collect the most profitable personal service ideas for ladies in several subcategories.
These categories are:
Home Services
1) Home Cleaning Business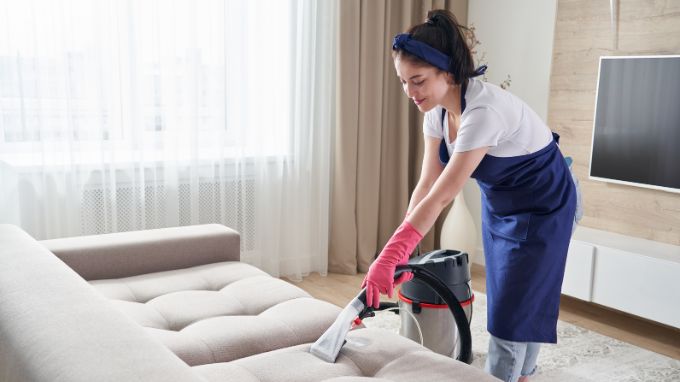 Everyone wants to return to a nice, fresh, and tidy home after work. Unfortunately, not everybody has enough time to keep their living space in perfect shape at all times.
The market for professional house cleaning services keeps increasing as we speak. Subsequently, starting a home cleaning business can turn into a lucrative way to work for yourself and set your hours.
Can you see yourself cleaning people's homes for a living? Assuming cleaning is an activity you always do with joy, launching a cleaning home business seems like a good fit.
2) Home Organizing Business
Most people don't see a difference between home cleaning and organizing. Such a difference exists, though:
While cleaning is all about keeping a living space spotless, organizing centers mostly around decluttering.
Before you get into the home organizing field, research the local market to ensure the demand for your services is there. Once you do that, learn the legal side of registering a home organizing business, branding, and marketing it.
3) Interior Design
Are your friends jealous of your interior design skills? Furthermore, do they envy your ability to transform your living area into a cozy and comfortable home?
Don't hesitate to share your interior design skills with others and utilize them to earn a steady income. Building an interior design business takes time but can surpass your current full-time income.
You can offer interior design consulting services in-person and online (or even both).
4) Lawn Mowing/Gardening Services
Do you have a natural talent that can transform a lawn into a space of beauty and style? Moreover, is gardening an activity you won't mind becoming a career?
If you do, launching a lawn mowing or gardening business seems like a perfect choice for you. Building such businesses is a process that requires taking certain steps.
These steps are conducting market research, creating a business plan, choosing a legal structure, getting the necessary equipment, and taking care of insurance and liability.
5) Urban Landscape Business
First and foremost, what does an urban landscape artist do? An urban landscape professional will transform the physical appearance of any environment, such as parks and gardens.
Generally speaking, urban artists must be able to operate gardening equipment like pruning saws, hedge trimmers, lawnmowers, and maybe even tractors.
Other responsibilities an urban landscape artist may have are installing sprinkler systems and outdoor lighting.
6) Personal Chef
We all constantly hear about celebrities and their personal chefs. But do you know that famous people are not the only ones who keep personal chefs these days?
Many professionals and career people with busy schedules don't have the time to cook meals. Still, they want to consume food that is delicious and healthy at the same time.
Naturally, these people don't mind hiring personal chefs who will satisfy their needs for nutritious and hard-to-resist meals.
Animal Care Business Ideas For Women
7) Pet Sitting Business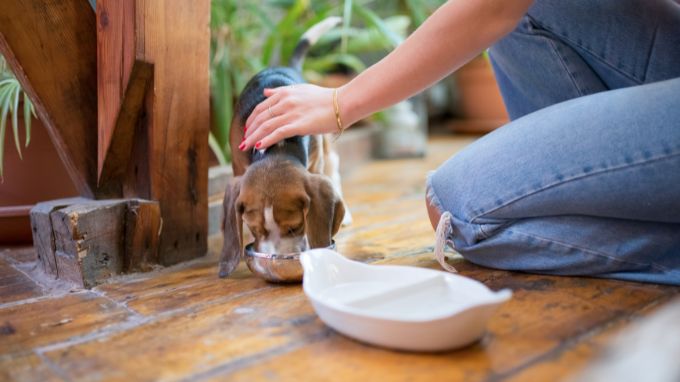 By all means, starting a pet-sitting business requires taking the same steps necessary to launch any other venture. You'll have to pick a business name, do in-depth research, and choose a business structure.
Of course, the developing process of your pet-sitting business doesn't stop there:
Pet-sitting business owners must acquire the necessary licenses and permits to be able to work. Setting short-term and long-term goals is something to consider.
8) Dog Walking
Dog walking is a job you can do as a side hustle or whole business. Considering today's topic is business ideas for women, let's concentrate on the second part:
A dog walking business is a venture you can develop in a couple of steps. These steps are market research, calculating start-up costs, and gaining the necessary skills and experience (if you don't have them yet).
Additional steps to take when building a dog-walking business are getting familiar with the rules and regulations, acquiring an animal boarding license, and choosing prices for your services.
9) Dog Grooming
Until we're still on the subject of dog walking, here is a similar business idea to consider – dog grooming.
Chances are, most of you already know that dog grooming entails washing, trimming nails, clipping fur, etc. Do you mind doing such activities for a living?
Hopefully, you don't, considering a dog grooming business can become profitable if you put enough effort into it.
Personal Service Business Ideas For Women
10) Yoga Instructor
Are you passionate about your daily yoga activities? Likewise, do you consider yourself an expert in yoga already?
Assuming many yoga enthusiasts read this article now, consider getting a certification and doing it professionally. Instructing others in Pilates will work just as well as doing it in yoga.
Starting a yoga instructing business doesn't entail a large upfront investment – you can turn a room in your home into your personal yoga studio.
11) Personal Trainer
Is gym and fitness something you can't live without most of the time? Then what are you waiting for?
Get certified and launch a small personal training business. Receiving a fitness certification is a simple process, and getting your first clients is only a question of time and effort.
On average, personal trainers make between $25-$27 an hour.
12) Nutritionist
I doubt I have to be the one to tell you how essential nutrition is for your health and overall wellness. Considering people worldwide are more passionate about proper nutrition than ever, starting a nutrition business is a potentially lucrative venture.
With that said, getting a certification as a nutritionist will take some time. Don't let this discourage you from launching a nutrition business:
Nutrition specialists such as dietitians and health/wellness managers are some of the highest-paying professionals these days.
13) Personal Shopper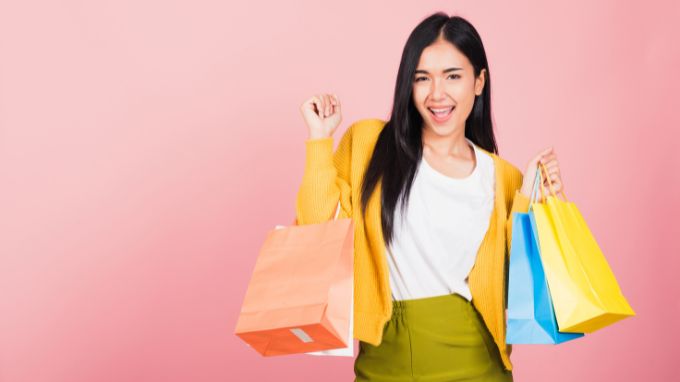 Working as a personal shopper is an exciting way to earn a living. But why should you be a personal shopper for one person when you can be for many individuals?
Researching already established personal shopper businesses will help you make crucial decisions about your future venture. Such decisions are the exact type of services your business will offer, location, marketing strategy, etc.
Unfortunately, I can't give you any pointers about the average annual revenue of personal shopper business – your earnings will depend on many factors.
14) Image Consultant
Nowadays, being an influencer is a full-time job with an enormous income potential. Ladies who want to become influencers or other content creators should carefully curate the image they present to the audience.
Do you know someone who needs help in that department? You can turn that person into the first client of your image consulting business.
Image consultants provide tips and guidance on everything that will help curate a certain look for their clients. Women with a fashion sense should consider launching an image consulting business.
15) Stylist
Speaking of fashion, is fashion your biggest passion? I know many will answer yes to that question!
In that case, starting a styling business seems like a natural progression and an outlet for your talent. Thousands of people need help, assistance, and advice when it comes to styling.
A great way to start building a styling business is by offering advice free of charge. Doing that will help you establish yourself as an expert in the field, and then you can begin charging for your services.
16) Make-Up Artist
Are you someone whose makeup skills always result in compliments and admiration from anyone who gets to witness them? Then what are you waiting for – start a business already!
Launching a make-up business entails the proper certification – you can get yours in any beauty school of your choice.
Most make-up artists begin establishing their brands by working with friends and family members until other prospective clients become aware of their possibilities.
17) Life Coaching Business
It's no surprise that most people need help and guidance with achieving their life goals. That's where life coaches come in:
Before starting a life coaching business, take the time to assess your skills and decide the exact area where you'll offer your expertise. Next, get the necessary certification to work as a life coach.
What comes after that? Well, you can begin networking, building your brand, and looking for your first clients.
Creative Business Ideas For Women
18) Freelance Photographer
How good are you behind the camera? If you consider yourself an excellent photographer, maybe it's time to monetize your skills.
Many money-making opportunities exist for freelance photographers. For example, you can sell stock photography to sites buying high-quality images or take photos for private events like weddings.
According to Salary.com, freelance photographers in the USA earn around $52,000 annually.
19) Build A Jewelry Brand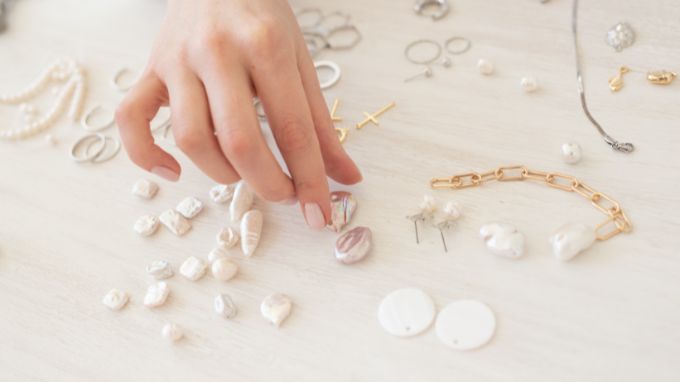 Generally, creating beautiful jewelry pieces is not for everyone – you must have the necessary skills to make jewelry to sell for a profit.
But if you can manage that, starting a jewelry business is worth considering:
You can either create jewelry and sell it or design the pieces and leave the creative work to professionals.
20) Make And Sell Crafts
Thousands of people enjoy spending hours creating beautiful arts and crafts. Are you one of these people?
Is there a reason not to use your creative skills to make you money? Handmade products sell well online, and that's something you should think about.
Launch a craft store on platforms like Etsy. Etsy will allow you to start an online shop for free – each product listing you publish costs only $0.20.
21) Entertainer
Are you someone with creative skills that can make you money? I'm talking about skills such as acting, dancing, singing, and stand-up comedy.
Using such talents for more than your amusement is a great idea – these talents can become the driving force of a whole new business for you.
It's worth mentioning that building an entertaining business comes with flexible hours, and that makes it perfect for ladies with a bit of free time to spare.
Online Business Ideas For Women
22) Affiliate Marketing
Affiliate marketing is a business concept that requires promoting products or services to an audience for a commission. Nowadays, affiliate marketing is one of the most profitable ways to make money online.
Marketers don't have to create physical or digital products. On the contrary, affiliates concentrate their effort on the promotional aspect of the job.
The business model is perfect for first-time business owners. However, making thousands of dollars from affiliate commissions won't be possible without proper training in the field. Feel free to join this platform that will start teaching you the ins and outs of affiliate marketing for free.
23) Blogging
Contrary to popular belief, starting a blog in 2023 (and beyond) is not a lost cause – it's never too late to launch a website and turn it into a profitable online business.
Blogging is probably at the top of the list of suitable business ideas for women since you can build a blog while sitting at home. Once you develop your blog, you can monetize it in many ways, including affiliate marketing, sponsored articles, and displaying ads.
Think of a domain name that best describes the nature of your blogging business. Then, get a reliable hosting service at a low cost (I recommend BigScoots because the company over-delivers as a web hosting provider).
Related Read:
24) Bookkeeping Business
For those who don't know, bookkeeping is a location-independent business these days – you don't have to work in an office to be a bookkeeper.
Furthermore, you don't need a college degree to become a bookkeeper – anyone can become a professional bookkeeper from home by taking an online bookkeeping course.
Starting a bookkeeping business is a multi-step process that includes establishing your company, acquiring the necessary permits, getting equipment, and creating a presence online.
25) Video Creator/Editor
It's common knowledge that YouTube is the second-largest search engine in the world. According to recent data, over 120 million people spend time on YouTube daily.
But I would like to bring your attention to another fact about YouTube, and that's the number of creators. My research shows that there are nearly 114 million content creators on YouTube at the time of writing.
Why am I telling you all this? Well, video creators and editors have an enormous pool of YouTube content creators to assist and earn money in the process!
Related: Why YouTubers Use Speechelo To Turn Text Into Speech
26) App Development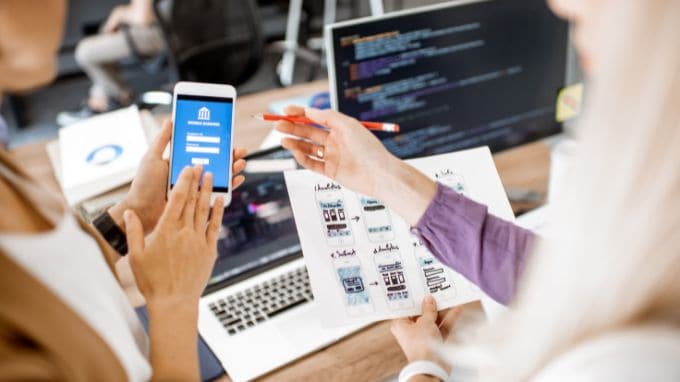 Do you have plenty of experience with app development? Assuming some of you do, how do you plan to benefit from your skills and abilities?
Here is an idea – why not start an app development business? Nowadays, most large companies and brands have their apps, so you won't have issues finding clients.
Consumer app spending will most likely generate over $930 billion before the year is over – at least, that's what recent data shows.
27) Web Development
Web developers are professionals who create and maintain websites for clients. Their responsibilities center around assuring a site's ultimate performance on the technical front.
Starting a web development business is not for everyone – you need coding and other tech skills if you want clients to consider you an expert in the field.
You'll never suffer from the lack of clients as a web developer – thousands of sites come to life on the web each minute.
28) Start A Podcast
Podcasts today are what YouTube used to be in its yearly years – podcasters are the new kings and queens of the castle when it comes to reaching a global audience.
While everyone can launch a podcast, not all people getting into the field know how to do it successfully. Building a profitable podcasting business requires knowing your audience, planning high-quality content, creating a recognizable brand, and knowledge of recording and editing.
You'll have many options to monetize your podcast, including selling premium episodes, doing sponsorships, and syndicating your show to YouTube.
29) Start A YouTube Channel
Shall we continue the conversation about YouTube while we're still on the subject?
Chances are, you already know that YouTube is the second biggest search engine in the world. As such, YouTube attracts millions of daily viewers you can turn into subscribers and earn money that way.
Once you meet the requirements to monetize your YouTube channel, you can monetize it via affiliate marketing, sponsored content, ad placement, etc.
30) Freelance Writing
Freelance writing is one of the most profitable business ideas for women – the demand for content creators keeps increasing each year.
Starting a freelance writing business won't cost you a lot. On the contrary, potential start-up costs to meet are fees for taking a writing course to enhance your skills.
Large/small companies, brands, bloggers, and other businesses constantly hire writers. I suggest looking for your first freelance writing gig on platforms like Upwork and Fiverr.
31) Business Writing/Copywriting
Many people think of freelance writing and business writing as the same thing, but it's not:
Business writing/copywriting is a content creation process that aims to bring sales above anything else. Launching a business where you offer copywriting services has an enormous potential for profits:
CEOs, executives, and entrepreneurs prefer hiring professional business writers to work on their press releases, ads, proposals, presentations, and instruction manuals.
32) Graphic Design Business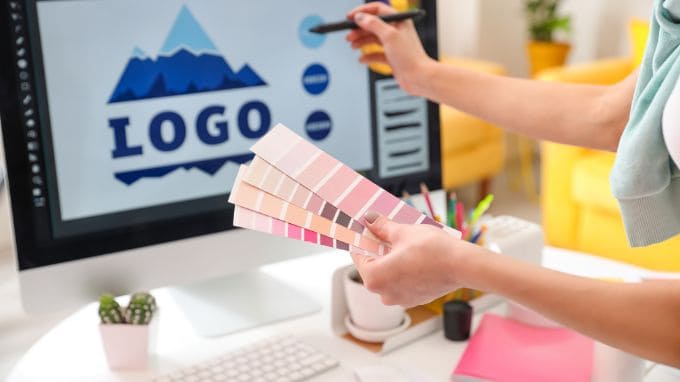 Do you possess impressive graphic design skills? More importantly, are your design abilities bringing you money?
Because if they're not, you're missing an amazing opportunity to build a profitable business. Companies, brands, and even bloggers often hire graphic designers to help them shape the look of their businesses.
Platforms like Fiverr and Upwork offer graphic design gigs – start there to find your first clients and build an impressive portfolio.
33) Freelance Illustrator
Can you draw on a professional level? And if you can, do you see drawing only as a hobby or plan to do something about it business-wise?
Hopefully, you don't mind other people benefiting from your illustration skills:
Agencies constantly hire illustrators to work on their ad campaigns, and authors need someone to create their book covers!
Entrepreneur Business Ideas For Women
34) Own And Manage Rental Properties
Is there someone who doesn't know that rental income is the best revenue source since it's passive? Rental properties will make you money while you sleep!
There are many rental businesses you can get into, such as renting homes, cars, furniture, air conditioners, etc. I suggest doing in-depth research to find out what types of rental properties are in demand in your location.
Managing rental properties is a business idea that requires a bit of work. You'll have to keep the things you rent in perfect condition so the clients using them will become repeat customers.
35) Build A PR Agency
Starting a Public Relations (PR) agency is an excellent business idea for women with impressive communication skills and extensive knowledge of digital marketing and networking.
Here is a step-by-step breakdown of the process:
Begin by defining your niche and choosing the services you'll offer. Then, research the market, create the business plan, and take care of the branding. Once you do that, start building your presence online and network with other professionals in the field.
36) Business Consulting Agency
Launching a business consulting agency is a great idea for ladies with the necessary skills and expertise in the field. Such a business will never be short on clients:
Thousands of companies and brands prefer to outsource certain aspects of their operations – that's where your business will come in to satisfy their needs.
Accounting marketing, and even human resources are some of the departments your consulting agency can choose to serve.
37) Event Planning
Most women are masters when it comes down to planning, organizing, and multi-tasking. Not monetizing these skills and building a lucrative business around them would be such a waste!
These days, many people don't have the time to organize and plan events themselves. That's why they have no choice but to hire event planners for important occasions like retirement or birthday parties.
An event planning business is suitable for ladies with excellent coordination skills – event planners should have valuable contacts with people from departments such as catering, flowers, photographers, etc.
38) Wedding Planner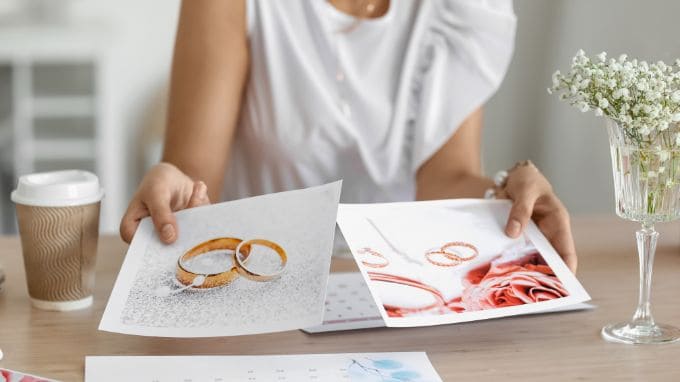 By all means, planning weddings deserves its own paragraph in this article about business ideas for women:
Generally speaking, wedding planners earn up to 20% of the total cost of the wedding. Let's pencil in your expenses (marketing, traveling to location) and see the big picture:
A wedding planning business can bring a profit margin of 80% if you launch, build, develop, and market it.
39) Travel Agency
Do you love to travel? Millions of people do, and they can become your clients if you decide to start a travel agency.
Travel business owners find the best holiday destinations and deals for their customers. Also, they work to discover the most affordable holiday packages and aim to provide a great vacation experience.
That type of business requires contacting hotels and local tour guides, so you need great communication skills and the ability to work with others as a team.
40) Wholesale And Online Retail Business
Quite frankly, an online retail or wholesale business will allow you to sell whatever you like. Such a business will let you offer any product or service you want, and you can find thousands of potential customers since most people prefer to shop online these days.
How do you feel about launching an online boutique that sells clothes, shoes, crafts, baby items, or any other product your audience would like to purchase?
You should know that an online retail business requires time, strategy, and effort to become profitable. But if you're willing to put in the work, having a wholesale business might become a stable source of monthly revenue.
41) Dropshipping
Dropshipping is a business where you don't keep products in inventory. Your job will be to focus on selling as many products as possible:
Once a client places an order, your manufacturer/dropshipping supplier will pack and ship the product on your behalf. In other words, you don't have to worry about delivering the products you sell – you only have to market them effectively.
With drop shipping, business owners profit from the difference in the prices of the products.
Related Read:
42) Online Store
Believe it or not, opening an online store is one of the best online business ideas for women, and I'll tell you why:
An online store will allow you to sell almost any products and services you can think of – there is a large enough pool of potential clients for everything.
Right now, you can launch an online shop for free – Shopify offers a free trial you can use to build your online store without paying anything.
Related Read:
43) Fashion Designer
Fashion is a subject millions of women worldwide can talk about for hours. If fashion is a soft spot for you too, consider starting a fashion design business.
It doesn't matter what you can design (clothes, jewelry, accessories) – the right clients will find you if you take your creative work online and market it successfully.
Starting a fashion design business won't empty your bank account completely – you can always turn a spare room in your home into a studio and place of business.
44) Social Media Influencer
Do I have to explain why being a social media influencer is one of the most profitable business ideas for women? I doubt it:
Nowadays, even the largest brands in the world use social media influencers to enhance the reach and awareness of their products.
There is one thing to remember once you start walking on the social media influencer path and that is consistency – you'll have to create and upload content daily or even multiple times a day.
Small Business Ideas For Women
45) Open A Beauty Salon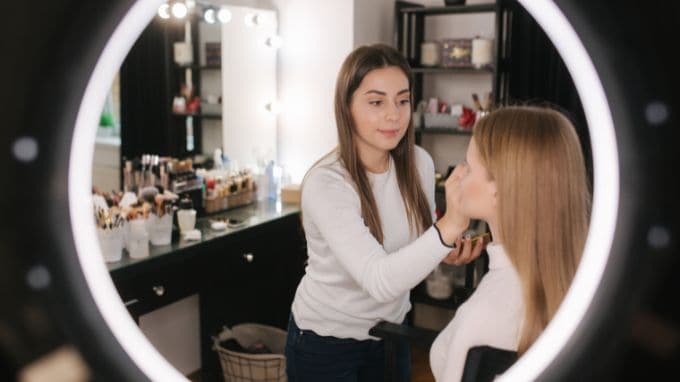 Opening a beauty salon requires an upfront investment. While that investment won't put you in debt, you must consider it before getting into the beauty business.
With that said, a beauty salon is a suitable business for ladies who can style hair or give manicures/pedicures. Also, nail art has been quite popular over the last couple of years, and you should take advantage of the trend to earn a stable income.
46) Bakery Business
Ladies who are fond of baking shouldn't hesitate to start a baking business. Launching a baking business is something you can do from home. Assuming your business will grow in time, the next step to take will be opening a bakery in your local marketplace.
Outstanding presentation and working with high-quality ingredients are two of the keys to developing a successful baking business. Most baking business owners bring their companies online to build a presence for their ventures.
47) Soap Making
I get it – making soaps for a large audience might not be your dream business. But if you love making soaps, you'll be glad to find out that starting such a business has an incredible income potential:
More and more people prefer using handmade soaps that are chemical-free.
If you believe you can satisfy their needs, don't think twice about launching a soap-making business.
48) Laundry Business
Next on my list of lucrative business ideas for women is the opportunity to earn money by providing laundry services.
Many people don't have the time to do their laundry, so you won't have issues finding clients.
49) Food Truck
Operating a food truck can become profitable if you do it properly. Such a business comes with start-up costs, but you can avoid most of them if you rent a truck instead of buying it.
Take advantage of concerts, festivals, and other local gatherings to increase the revenue of your food truck business after you launch it.
Side Business Ideas For Ladies
50) Daycare Services
Do you enjoy spending time with kids? If you do, offering daycare services makes a lot of sense business-wise.
But how do you get into the daycare business? Firstly, you should rent enough space to accommodate your daycare activities. Secondly, you must provide chairs, beds, books, and all other items necessary for taking care of kids.
As you can guess, starting a daycare service business requires some upfront investment. Still, such a business is worth the effort, considering the demand for daycare service providers keeps increasing.
51) Woodworking/Furniture Repair Business
Let's see how many of the ladies reading are more than handy, shall we?
According to recent data, the wood manufacturing business in the USA alone generates over $5 billion a year. Subsequently, the opportunities to develop a profitable woodworking business are here, and you should take advantage of them.
52) Sewing Business
Can you see yourself sewing for other people instead of only for yourself? Is your sewing machine your best friend?
How about starting a sewing business? After all, you don't need a degree or license to begin offering sewing services from home.
My Closing
Do you like the list of business ideas for women you see above? That list will go through changes at a certain point:
I'll add new business ideas for ladies each time I update this article.
Before that happens, feel free to share your opinion about the business idea you plan to develop.
Also, you can ask me any questions on this topic if there is something you don't understand.