Day Job Killer Review: Scam Or Effortless $347/Day?
It ain't easy to find a comprehensive Day Job Killer Review nowadays!
You can try, but I have a hunch that all of your efforts will go in vain.
And that's why I devoted a good portion of my time to extensive research and now I'm able to write a review of my own.
Is Day Job Killer a scam?  Or an excellent system that will keep its promise of making you nearly $350/day?
All the answers will be revealed today!
Day Job Killer Review – The Basics
Website:  dayjobkiller.com
Owner: Chris McNeeney
Price: $297
Cash Embrace Says:
Not The Best, Not The Worst
When a product is called a Day Job Killer, that speaks volumes about its nature, doesn't it?
I mean, you get that the system will allow you to quit your 9-5 from the moment you hear its name.
Smart move on the creator's part, but what his program really stand for?
According to him, the Day Job Killer will earn you an online income of at least $347/day.
And the best part about it is that the process of making that much money every 24 hours is more or less automated.
OK, the sales pitch has our undivided attention, right?
Recommended: The Best Way To Make Money Online
What Is The Day Job Killer?
Originally, the Day Job Killer was created as training that teaches all about PPC (Pay-Per-Click) Advertising.
However, later on, it went through some major updates and make-over and its current focus is on an entirely different area:
Selling digital products online.
Today, the Day Job Killer is not just a training program.
No, it's an educational platform that comes with coaching and software tools as well.
Its primary goal is to teach you how to make enough money from selling info products that you won't need another 9-5 job ever.
Now, you may already know that selling digital products is one of the most popular ways to build passive income nowadays.
With that being said, the idea behind the Day Job Killer is more than promising, isn't it?
Then, allow my Day Job Killer review to investigate it further!
Related: How To Create And Sell Your Own Digital Products Online
How Does The Product Work?
As I've already mentioned, the platform offers software tools and training to help you develop a successful business.
Currently, you'll have access to a total of 8 tools + 50 training videos.
Here is what they look like:
​
Let me provide you with a brief explanation of what the software tools do:
CB 5000 – more than 1,600 products, from +100 most profitable niches ( the ones that make thousands of dollars in affiliate marketing revenue).
JV Valey – 1,600 tools to license and resell.
Software Generator – this one will allow you to create your own software tools.
Slide Maker – you can use it to create slide-based sales and training videos.
Al Copywriter and Al Designer – it will come up with sales letters fast and it will turn any of them into a template for your product.
Email Nemesis – managing your email marketing campaigns.
Keywordaveli – find profitable keywords that will sell.
The important thing to keep in mind about any of these tools is that they supplement your training.
So, there is no need to get overwhelmed if you're not tech-savvy – you don't have to be to make them work!
OK, let's continue this Day Job Killer review with a talk about the training, shall we?
What Is The Training Of The Day Job Killer?
To sum up, the training this product provides is definitely a nice surprise.
Too many times when you're offered training from any kind what you end up with is just a brief introduction to the particular topic.
And that's not what's going on here!
On the contrary, you'll have access to in-depth information that covers the ins and out of selling e-books, apps, software, and even WordPress themes.
You're already aware of the fact that the training is delivered through 50 videos, here is what they'll cover:
1) Welcome Video
As expected, the learning will begin with an introduction section.
Within this section, you'll find out why doing info marketing is such a lucrative way to make money online nowadays.
Also, you'll be directed to the first steps you should take at this point:
Setting realistic goals and moving forward with achieving them.
2) Course Overview
Apparently, the Day Job Killer has no intention to waste any time:
Right off the bat, you'll be greeted with the 4 steps of product marketing:
Choosing your niche
Creating a sales letter
Developing your product
Driving traffic to your offer
And now the course will walk you through each of them one by one!
3) Choosing Your Niche
For starters, the product takes its time to explain why it's really important to focus on just one niche if you want to achieve maximum results.
To help you choose your calling, the training will introduce you to the most profitable niches on ClickBank and JVZoo with the help of CB 5000.
Here, you'll go through a case study of 3 of the most profitable niches currently.
By the way, one of them is the niche that has made more than $12 million for Chris and a collective $50 for his students.
It's worth to mention that the creator offers his help if you need an extra hand when deciding on a niche.
4) Creating a Product
Needless to say, this part of the education will teach you how to create your first info product.
In order to do that, you'll get yourself familiar with JV partnering, outsourcing, and automation.
Chris will share case studies that reveal how he was able to create his own best-selling products.
5) Creating a Sales Letter
Do you consider yourself a good copywriter?
Because if you don't, now is the time to improve your skills.
Considering that Chris holds the record for most sales on both ClickBank and JVZoo (including 15 Number-1 launches), I'll say that your copywriting abilities are in good hands.
For instance, you'll learn how to legally "borrow" words from sales letters that are already proven to convert.
6) Getting Traffic
The 3 main sources of traffic that will be discussed are paid traffic, email marketing, and affiliates.
Again, Chris shares his own knowledge about the best places to get traffic and affiliates in his opinion.
No info on the free ways to drive traffic, though, which is a bit disappointing.
7) Advanced Section
As you can imagine, the advanced section exists for the sole purpose to increase your odds of success.
You'll further your education by learning more about:
Branding and product names
Funnels and upsells
Affiliate promotions and contests
JV partnerships
8) Additional Features
This part of the training is devoted to Chris's personal techniques and strategies:
Launch case study – explaining how he made $170,000 in 24 hours and broke the highest gravity record ever.
Copywriting, email, and Solo Ads case studies – the flawless sales letter + successful marketing and solo ads campaigns.
Pay-per-click $500/day case study – how 3 keywords delivered for Christ consistent $500/day with Google AdWords.
$500K secret sub-niche case study.
Day Job Killer Review – Pros And Cons Of The Training
Pros:
A valuable training – covers more than well the basics of info marketing.
It's possible to make money if you follow the provided blueprint – there are a lot of people that earn thousands of dollars from selling digital products online.
Easy to digest lessons – the video lessons make the whole training beginner-friendly.
Suitable for everyone – you don't need to have any previous experience in the area.
Plenty of bonus materials – including a personal connection with the owner.
The creator is quite a successful marketer – Chris McNeeney has a few well-received products behind his back.
60-day money-back guarantee.
Cons:
Not very cheap – the price of the product ($297) can't be afforded by everyone.
Only the sources of paid traffic are being taught – and that will cost you extra if you want to make the training work.
Who Is The Day Job Killer Perfect For?
Honestly, there is no easy way to answer this question.
On one hand, I'm sure that there are plenty of people that will be more than satisfied with the training.
Actually, I know this for a fact, given how many students Chris is currently teaching.
On another hand, though, I would be lying to you if I tell you that the Day Job Killer should be your number 1 choice.
Firstly, it's expensive – why you should pay nearly $300 when there are platforms offering professional online business training for free?
Secondly, there are no lessons on organic traffic – which basically means that you'll have to constantly pay to have visitors.  Subsequently, your start-up costs are piling up fast.
Long story short, I can't really recommend this training as your top option to use when creating an online business.
It's not that it's bad training, but there are better ones in my opinion!
Recommended: Free Guide To Starting a Profitable Business Online
Is Day Job Killer a Scam?
No, it isn't.
Above all, this is a legitimate training, created by one of the most well-respected marketers nowadays.
Don't get me wrong, I still think that it's a valuable product.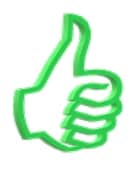 Then again, I'm just not that impressed by it to pay $300 to get it and I don't think that you should either.
Not when there are better options to make money online.
For instance, isn't it smarter to start with affiliate marketing instead of jumping to the creation of digital products?
You'll just need $15 for a domain name and the right blogging community to guide you at the beginning.
Just something to think about!
My Closing
I really hope that my Day Job Killer review will help you when trying to decide whether you should get the training or not.
Again, chances are that you won't hate the product once you give it a try.
But I still believe that you don't have to pay so much money to build a successful business from scratch.
What do you think about Chris's course?
Do you feel like it's an excellent value for money or you share my opinion that there are better options?
Let me know in the comments section below!