Clickbank University – What They Fail To Mention
If you're looking for the ultimate Clickbank University 2.0 review, look no further – it's here.
Since its first version appeared online a few years ago, I've been keeping close tabs on it.
Back then, the training platform was called just Clickbank University. Currently, its improved version goes by the name Clickbank University 2.0.
Make some room in your day, because we have a lot to talk about today:
What is Clickbank University?
Is Clickbank University 2.0 the best training to teach you about making money online?
How much is Clickbank University?
Are most of the Clickbank University reviews trustworthy?
And is Clickbank University legit or a scam?
Disclaimer: I'm not one of the affiliates of the platform. This review of Clickbank University is a product of detailed research. All facts in this article come from information available in the public domain.
What Is Clickbank?
In my opinion, going straight to a product's features without bothering to explain where that product comes from is not the best way to construct a review.
I mean, most articles about Clickbank University (CU) will start feeding you terms such as Clickbank Webinar X, Clickbank Builder review, etc., right off the bat.
Well, I won't be doing that today. Instead, I will go back to the beginning.
After all, if you're just starting with affiliate marketing, you have no idea what Clickbank is yet.
So, Clickbank is a performance marketing company that provides its clients with an extensive affiliate network, reliable tracking, and secure payment processing.
To make this definition simpler, I'll tell you that Clickbank is an online platform that allows vendors to sell their digital products and affiliate marketers to promote them.
According to Wikipedia, the company exists since 1998. These days, it has over six million clients worldwide, and it's the 87the largest Internet retailer in North America.
With that said, Clickbank has been steadily declining in popularity in the last couple of years.
While no representative of the company will confirm it, that's largely due to the amount of low-quality products the platform allows on its marketplace.
As we all know, low quality means a huge refund rate and less than satisfied customers.
But now there is Clickbank University, the network's very own online business training.
Will that training brings Clickbank back to its former glory?
Keep reading this Clickbank University review, and you'll find out!
What Is Clickbank University 2.0?
Clickbank University 2.0 is an online training that teaches students the craft of creating and promoting their own products on Clickbank.
Basically, this is a training platform that will show you how to become a successful vendor and affiliate at the same time.
The main goal of the course is to help you learn how to earn a 6-figure income online on Clickbank. It doesn't matter if you would like to work as a vendor or as an affiliate marketer – the training works for both career options.
With that said, CU contains series of training videos everyone can go through over the course of eight weeks.
During that time, you'll learn how to create digital products and promote them on Clickbank. Also, you'll find out how to become a successful affiliate marketer online.
Now, I have tons of information about the content of the course I would like to share with you. And I'll do that in a minute!
Affiliate Marketing Content You May Like:
Clickbank University 2.0 Vs. Clickbank University (The Original Course)
After reading most of the Clickbank University reviews online, I noticed that many of them rely on old info.
It seems like most content creators don't have the time to update their articles!
As a result, their blog posts about CU still cover the first version of the course, but not the latest one.
To clarify, Clickbank University was first released way back in 2014.
However, Clickbank University 2.0 exists since 2016, with a new update in July 2021.
What's the difference between the original and the current version of the training?
While the first CU was somewhat of a decent course, it left room for improvement. That's is not just my opinion, but the general one too.
Well, I think that the creators of CU have read all the reviews at some point. As a result, they decided to revamp the whole thing from start to finish.
Right now, Clickbank University 2.0 delivers on many fronts the first version of the course didn't.
Allegedly, the new training is better, more detailed, and updated to reflect all the changes on the market.
But how much of that is actually true?
Let's find out, shall we?
Who Are Justin Atlan And Adam Horwitz?
Earlier in this Clickbank University review, I mentioned the importance of understanding where a product comes from.
Before I show you all the course's features and content, I think I should introduce you to its creators first.
Justin Atlan and Adam Horwitz are the people behind CU.
If you're a newbie marketer, these names probably don't ring any bell for you yet.
Those of you with some marketing experience, though, must be familiar with them.
What makes Justin and Adam the kind of marketing experts you should be listening to?
For starters, they are two of the first entrepreneurs who managed to generate millions of dollars from sales on Clickbank.
Most notably, one of their first products, Mobile Monopoly, earned them $1.5 million in 72 hours after its launch online.
By all means, these are impressive accomplishments.
Considering CU is a product of their knowledge combined, maybe we should pay attention?
Adam Horwitz
Quite frankly, there is a wealth of information about Adam Horwitz available online.
Not all of it can be easily verified, though.
That's why I'll share with you only the facts about him I'm sure are true:
Adam started his online career at the age of 15, promoting chicken coops as an affiliate.
After gaining some experience, he begins creating and selling courses that teach people to make money online.
Mobile Monopoly, the product I mentioned earlier, was mainly his creation. Again, that product generated over $1.5 million in a couple of days.
Some of his other best-selling programs are the Cell Phone Treasure, Dude I Hate My Job, and Tycoon Cash Flow.
He co-founded Clickbank University with Justin Atlan.
Currently, most of Adam's attention goes into Wolves Talent – a platform that teaches influencers the best ways to monetize their content.
Justin Atlan
A Los Angeles native, Justin introduces himself to the world as an entrepreneur and marketing consultant.
Just like his friend Adam, Justin has other business ventures aside from CU.
These are the essential facts about him I was able to find:
Justin has an economics degree from UC San Diego.
He has spent years developing and executing marketing and monetization strategies for clients.
Believe it or not, Justin was one of the top 100 young entrepreneurs in the USA, according to Impact 100 Rewards. As such, he was a guest at the White House.
Right now, Justin works only with 6-figure clients.
Clickbank Training Course Overview
At the time of writing this Clickbank University review, the platform offers affiliate, vendor, traffic generation training tracks, plus bonuses.
Before I show you what to expect from each of them, let's talk about the tools and features the platform relies on to teach its students:
Bi-Weekly Expert Classes
When you're just starting to work online, the whole notion of earning a living on the web is a bit overwhelming at first. That's just normal.
Regardless of your choice (vendor or affiliate), it will come a day when you feel stuck.
To help you get through such days without losing your mind, CU is offering Bi-Weekly Expert Classes.
Every two weeks, you'll receive a new dose of inspiration and motivation from previous students who share their success stories.
The idea behind these classes is for you to witness real-life examples of how CU helps thousands of marketers achieve their goals.
Special Curated Add-On Training
Basically, the special curated add-on training is somewhat of training within the training.
By all means, this section of the course will teach you advanced marketing strategies that will help you focus on your chosen area.
For example, that area might be Facebook marketing, video marketing, copywriting, etc.
You'll be able to learn from some of the most prominent experts in their respective fields.
Live Events – Questions And Answers
Needless to say, the live events exist to allow you to get answers to all your questions.
Chances are, your time zone might make attending the live events a bit inconvenient for you.
Since CU accommodates students from all over the world, the time difference is not going to be an issue:
All live events are being recorded, so you can watch them later.
Up until now, the events have covered topics such as building an email list, email autoresponders, squeeze pages, affiliate promotions, and many others.
Clickbank Toolkit
Do you see yourself as a person who lacks on the tech side?
That's OK – the Clickbank Toolkit will come to your rescue.
Keep in mind – that toolkit goes far beyond the common tools every blogger needs.
It contains outsourcing, design, optimization, video editing, split testing, and demographic research tools.
Recommended Affiliate Marketing Tools:
Exclusive Clickbank Community
Feel free to think of the exclusive Clickbank community as your support system because that's what it is.
Once you sign up for the course, you'll gain access to the platform's private Facebook group.
In addition, you'll have full access to the chat forums as well.
Clickbank University 2.0 – Inside The Members' Area
Now, it's time to have a look at everything this training platform has to offer to its members.
As soon as you sign up, you'll get inside the training sections:
To make it easier for you to absorb all the information, I'll divide it into separate paragraphs.
Starting with:
1) Clickbank University 2.0 1st Training – Making Money As A Vendor
Quite frankly, the first section of this course will most likely freak you out if you're a newbie marketer.
I mean, the thought of creating a digital product must sound ridiculous at this point in your online career.
Even if you have some marketing experience, you might not feel ready to take your business to the next level yet.
But why wait?
Above all, you'll have the chance to earn so much more from selling products than just promoting someone else's.
Still, many marketers are making full-time income just by working as affiliates.
So, if you're a beginner or having your products is not your thing, you shouldn't dwell too much into the 1st training.
However, if becoming a successful vendor sounds irresistible to you, you might want to pay attention here:
How To Become A Vendor
Say what you will, but being a vendor has limitless income potential. And that's not the only reason you should consider becoming one.
Have a look at the rest:
You won't rely on just affiliate commissions as a source of online income. Instead, other people will be promoting your products or services.
Selling your own product will allow you to build a passive income stream. Yes, we're talking about making money while you sleep!
If you manage to create a solid product in a profitable niche, you can sell it for a high ticket price.
Justin will teach you everything he knows about creating your first digital product and listing it for sale on Clickbank.
Also, he'll share with you the best practices you need to keep in mind while becoming a vendor.
For instance, you'll learn how to attract affiliates to promote your product.
Finding affiliates is not the easiest thing to achieve when people still have no clue who you are.
Getting your name out there and making yourself known is crucial for your success as a vendor.
On that note, contacting the most successful businesses in your niche will not fail you.
You can email them, follow them on Social Media, retweet their tweets, comment on their Facebook page or Instagram post, etc.
This way, they will get to know you and will be more willing to promote your product.
What Does The Vendor Training Include?
Well, quite a lot – it goes for 12 whole weeks:
How It Works – an introduction to the training and finding out the goal behind the 12-week plan to success
Finding Your Perfect Product – what type of products are currently the most profitable on Clickbank.  Naturally, this will give you ideas for your own perfect product.
Creating Your Avatar – picturing who your customers are going to be.  To clarify, this week of the training will teach you how to get into the mind of your customers, so you would know what their problem is and how to come up with a product that will solve that problem.
Creating Your Product – you'll learn how to choose in what form your product should be (an e-book, video lessons, etc.).  Next, you'll find out what the most successful Clickbank products have in common.  Plus, how to escape the writing part of your product through outsourcing.
Creating Your Perfect Upsell – upsells are a great way to offer more value to your customers.  They aim to provide further assistance and more solutions for your audience's problem.
Sales Copy+Conversion Maximizing – the course's copywriting expert will teach you how to write a sales copy that will convert like crazy.  The power of a brilliant sales pitch matters even if your product is brilliant on its own.
Easy Video Sales Letter – or how to create videos that will have a huge impact on your customers and their purchasing decisions.
Finalizing Your Product – it's time to review and edit your creation.  This week is about making sure that you haven't made any mistakes up until now.
Getting On Clickbank – a step-by-step tutorial on how to place your product on Clickbank's marketplace.
Attracting And Managing JV Relationships – how to get tons of affiliates to promote your product.
Split Testing – pin different ads and funnels against each other to see which ones will most likely convert better.
Scaling Your Success – how to build upon your initial sales and take them to the next level.
Bonus – these extra lessons will reveal to you the secret of selling high-ticket products ($1,000/sale) on webinars.
Clickbank University 2.0 2nd Training – Making Money As An Affiliate
OK, let's move this Clickbank review further, and discuss what's inside the second section of the training.
And this part of the teaching program covers everything you need to know to become a successful affiliate marketer.
If you don't see yourself working as a vendor, focus all your attention here:
What Does The Affiliate Training Include?
Now, the affiliate marketing training goes for eight weeks. Have a look at everything you'll learn:
Affiliate Marketing on Clickbank – your first week into the training will help you set your goals and prepare your affiliate profit plan.
Understanding Affiliate Marketing – you'll get familiar with the fundamentals of affiliate marketing.  Plus, you'll browse around Clickbank's marketplace and find out what made the most successful products top performers.
Finding Your Passion – you'll decide which part of the market is closest to your heart.  Also, you'll do niche research, and you'll choose what kind of product is the perfect fit for you.
The Ultimate Affiliate Funnel – your education will expand to affiliate funnels, building squeeze pages, and driving traffic.
Always Over Deliver – all the ways to outsource and deliver free content.  Not to mention, week five will teach you how to establish a strong connection with the people on your email list.
Writing The Perfect Swipe – you'll discover the secrets behind a huge opening rate where your list is being concerned.  In addition, you'll learn how to make your readers click on your links and the bonuses they would love to receive from you.
The Email Blueprint – this one is about using an autoresponder for your email marketing and how to create broadcasts.
Scaling And Expanding – get ready for the toolkit traffic area!
Bonus – tons of info about how to run affiliate promotions successfully.
Similar Training Platforms That Teach Affiliate Marketing:
Clickbank University 2.0 3rd Training – Traffic Generation
Training on traffic generation is what was missing in the first version of Clickbank University.
As I've already mentioned, the creators did listen to all the feedback they were getting online.
So, now the platform will show you how to drive massive traffic to your affiliate offers.
To clarify, CU will teach you not only how to reach a wide audience but how to connect with your target audience as well.
According to CU, the best ways to achieve that are through Facebook Advertising and Instagram Marketing.
Facebook Advertising – Knowing how to create highly converting Facebook Ads will produce satisfying results for your business. Justin and Adam will show you how to come up with ads that will help you reach your target audience.
Instagram Marketing – The training covers using Instagram Shout Outs and connecting with influencers to borrow the attention of their followers.
About The Clickbank University Builder 2.0
Don't worry – I'm not going to insert a whole Clickbank builder review within this article.
But since the Clickbank builder 2.0 plays a huge role in CU, I have to cover it as well.
As soon as you join the platform, the creators will offer you the chance to take advantage of their builder.
Generally, the Clickbank builder is a tool you can use to create:
Squeeze Pages
Sales Pages
Thank You Pages
Quite frankly, working with this builder has a couple of advantages.
For example, it makes selling products on Clickbank super simple since it integrates easily. Also, it uses Clickbank's cookie-cutter formatting for landing pages that convert more than well.
Most importantly, the builder is the perfect solution for newbie marketers trying to launch their first digital product online.
To be honest, though, I think you can do your job without having access to this builder.
There isn't much the builder does that you can't do on your own using blocks in WordPress.
Clickbank Builder Price
One of the main reasons I believe you shouldn't invest in Clickbank builder 2.0 is its price.
I mean, the tool costs $600, and that's way too expensive for a page builder.
Furthermore, if you decide to build your pages with it, you'll have to remain a member of CU for the time being.
You see, that builder works on pages and websites inside Clickbank's web hosting account.
In other words, if you decide to leave CU one day, you'll lose all the pages you've created with the builder.
And staying a member of CU month after month requires recurring fees. More about that a bit later.
Wealthy Affiliate Vs. Clickbank University
Before this Clickbank University 2.0 review goes any further, I need to address an issue that is more common than you think.
I'm talking about pitting CU and Wealthy Affiliate against each other and trying to decide which of these platforms is better than the other.
There is an ongoing feud online between marketers who can't seem to agree which one of these courses delivers more value.
With that said, here is my position on this matter:
First and foremost, I'm a member of Wealthy Affiliate. As such, I can honestly tell you that joining this platform has changed my life in ways I didn't consider possible.
Starting as a newbie who doesn't know what URL means, WA has transformed me into a full-time blogger who earns a living online.
So, it's easy to understand why I see joining WA as one of the best decisions I've ever made.
However, that doesn't mean that I would ever write a bad review on a competitive product just for the sake of it.
And why does there have to be only one marketing training that is for all intents and purposes the best? What's wrong with having multiple ones?
Shouldn't members feel free to decide for themselves?
Anyway, comparing Clickbank University and Wealthy Affiliate is non-sensical, in my opinion.
Sure, WA will let you start learning for free while CU doesn't. But that's not the main difference here.
No, the main difference is that WA doesn't teach product creating – it focuses solely on affiliate marketing.
Therefore, there is no room for comparison between these two training platforms.
Learn More About Wealthy Affiliate:
Clickbank University Price
I think it's time to talk about the course's price.
Right now, you can become a member of CU for $47 a month. Yes, you'll have to pay this recurring fee each month.
Also, let's not forget the Clickbank Builder 2.0 – the tool will cost you an extra $600 if you decide to get it.
Keep in mind, working with this builder raises the locked-in issue. Meaning, every page you'll create through the builder stays inside CU's hosting platform.
If you decide to leave the platform one day, you'll lose all of your sales pages.
Who Will Have The Best Use Of Clickbank University?
In my opinion, CU is a course that will serve everyone who would like to make a full-time income online.
And that includes:
Newbie marketers who would like to master the art of affiliate sales (and earn quite well in the process).
Experienced marketers who are ready to bring their business to the next level by creating and selling their own digital products online.
Bloggers who would like to find success as both affiliates and vendors (and learn the secrets of massive traffic generation at the same time).
Does The Course Really Work?
Quite frankly, that's a difficult question to answer.
While CU goes deep enough into the matters of building a successful business, it wouldn't be my first choice.
By all means, some training sections will provide you with basic or incomplete learning material.
For instance, the training on traffic generation covers only Facebook Advertising and Instagram marketing as strategies to build an audience.
What about all the ways a marketer can drive free traffic to affiliate offers?
There is no word about getting organic traffic from Google or Pinterest.
That's a major flaw, and you can't afford to overlook it. After all, the paid traffic sources the creators suggest to you will cost you hundreds of dollars a month.
Sure, Justin and Atlan are self-made millionaires, and listening to them is never a bad decision for a beginner marketer.
But is that enough to convince you to trust and follow their training blindly?
Clickbank University 2.0 Review – Pros And Cons Of The Course
Pros:
An in-depth online course that will teach you how to make money online.
It contains three separate pieces of training – affiliate marketing, creating/selling digital products, and traffic generation.
Tons of tools and resources are available to advance your education even further.
All kinds of support available – chat forums, private Facebook group, live events, etc.
The creators are some of the most successful entrepreneurs in the world.
There is a 30-day money-back guarantee.
Cons:
Not everyone will be able to afford it – the price of the course is $47/month.
A big part of the training is about working with the Clickbank Builder.  To clarify, this is an upsell that costs nearly $600.  However, buying it is not mandatory, and you can go through the course without it.
Only paid traffic – there is no training on how to drive organic traffic to your offers.
Is Clickbank University Legit Or A Scam?
Clickbank University is not a scam.
It's somewhat of a quality training that comes with a money-back guarantee.
If you're not satisfied with the course's content, you'll receive your investment back.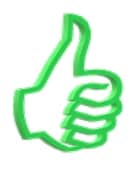 Update:
Unfortunately, CU is no longer available for purchase.
Recently, the course was taken out from the marketplace of Clickbank.
Why is that happening?
No one can say for sure. Maybe the creators are revamping it once again, or they're transforming it into a different training.
We'll have to wait and see!
Scam Products To Avoid:
How To Make Money With Clickbank
To sum up, I believe that the Clickbank University login no longer working might be a good thing for you.
I mean, it will give you the chance to look for alternative ways to make money on Clickbank.
Do you really have to wait for a new version of CU to teach you the fundamentals of building an online business?
No, there is so much information on this topic you can find for free!
For example, you can read my guide to starting a profitable online business for beginners.
That guide will walk you through the necessary steps to take while launching a business of your own.
It's the same blueprint I was following when I was building this business. And it works since now I'm earning such affiliate commissions every month: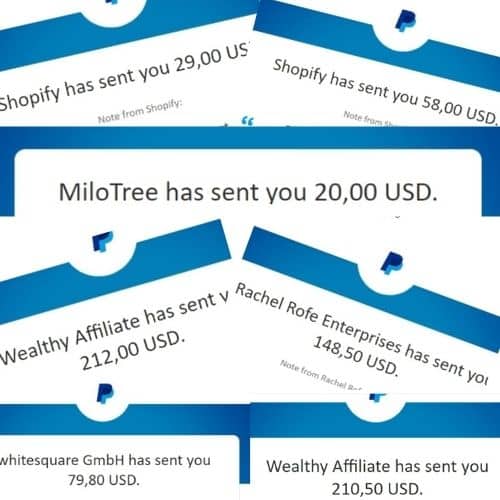 My Closing
Honestly, this Clickbank University 2.0 review is one of the biggest pieces of content I've ever written!
There is so much to take in, I know. Plus, the course being no longer available required an urgent update.
Will CU start selling again?
I don't know, but I'll keep you posted if it does.
What do you think about the training? Do you love it or hate it?
Let me know in the comments below, and we'll talk about it further.