How To Make Money Selling eBooks Online (5 Simple Steps)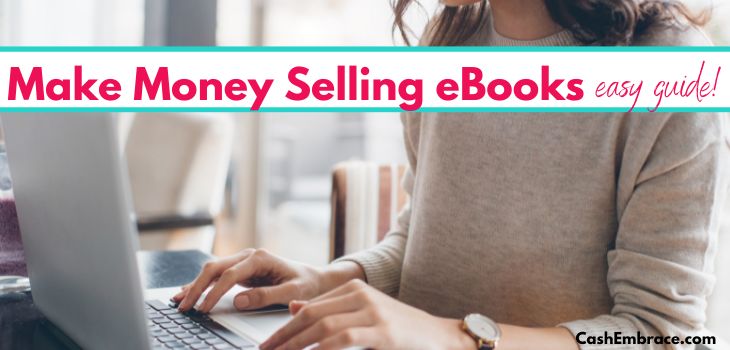 Do you want to make money selling eBooks? Why shouldn't you?
These days, professional authors are not the only ones who can earn well while publishing and selling eBooks online. Believe it or not, first-time writers can do that, too!
It doesn't matter if you want to sell eBooks as a side hustle or a full-time work-at-home job – the market can accommodate all authors with different goals.
According to Statista, the revenue in the eBooks market will reach nearly $15 billion by the end of the year. So, there is more than enough potential revenue if you're ready to publish and sell your first eBook.
Today, I'll walk you through creating, selling, and marketing your eBook. That process won't happen overnight, so let's get to it!
This post contains affiliate links – see my affiliate disclosure.
Recommended Read:
Why Should You Sell eBooks?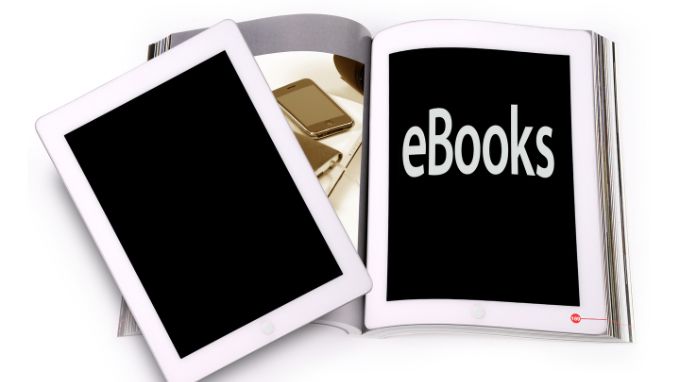 There are many reasons to sell eBooks online. Let's look at the essential ones:
Content creation is one of the best ways to make money online. Likewise, your eBook's content can serve many purposes that will benefit you.
For instance, offering a free eBook that operates as a free magnet can attract thousands of subscribers you can turn into customers. Converting leads into clients by providing value through a free eBook has never been easier.
But considering this article is about how to make money selling eBooks, let's focus on the benefits of offering eBooks for sale:
Firstly, selling eBooks is another revenue source you can add to your existing ones. Diversifying your income sources is more important than ever nowadays – you should never put all your eggs into one basket!
Secondly, having an eBook to sell will increase your brand awareness and showcase your expertise on the topic. Can you imagine what a best-selling eBook will do to establish you as an authority in your business field?
Lastly, selling an eBook is an excellent way to build passive income. After all, an eBook is a digital product you will create once and sell multiple times to hundreds, maybe even thousands of people.
Is Selling eBooks Profitable?
Selling eBooks online can become a profitable business. According to statistics, the number of eBooks sold in the last decade has tripled:
The total publishing revenue from eBooks in 2022 alone was over $28 billion. How is that number working for you?
Long story short, you don't have to worry about establishing a lucrative revenue if you decide to make money selling eBooks. However, your new venture won't be without its challenges.
Above all, your success as an eBook seller depends on factors like content quality, marketing strategies, and pricing approach. Since creating and distributing eBooks comes with lower costs, offering eBooks for sale has the potential to generate more than a decent income.
How Much Money Can You Make From Selling eBooks?
Will you believe me when I tell you that creating eBooks is not only cheap but can be completely free? We'll talk about that a bit later.
Before we go there, let's discuss potential earnings when you start to make money selling eBooks:
An eBook can bring you anything between $1.99-$9.99. Of course, you can price your eBook higher than that.
Feel free to experiment with different prices to see which strategy will produce the best results. Also, if you're selling eBooks on third-party platforms, they'll keep a portion of your earnings as commission, so you'll have to factor in that.
A typical price tag for an eBook is $2.99-$3.99 (the latter seems to be the most popular among eBook sellers).
Assuming you have a budget, investing money to market your eBook further will enhance your chances for success. But relying on free promotional channels like Social Media is enough to get you started.
More Ways To Make Money Writing:
How To Create eBooks To Sell
1) Choose A Topic For Your eBook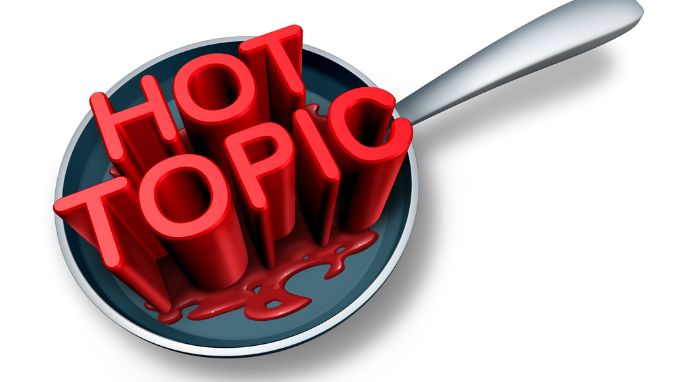 First and foremost, your eBook can't speak to the audience in general terms or contain your overall thoughts about something:
Let's say that you have a specific idea about an eBook. The first thing to ask yourself is a simple question – what does an eBook about that topic bring to the table?
To clarify, you're not making a final decision about your eBook's topic yet. Instead, you're going through the options and trying to narrow them down.
There are a few ways to do that:
Find Out Who Your Target Audience Is
If you want to make money selling eBooks, your products must serve a specific audience. In other words, you can't start creating your eBook before you know your target audience.
What do your future readers need from your eBook? After all, your goal is to create personalized content that provides valuable information and attracts the right people.
I suggest devoting time to creating a buyer's persona. Write down everything you can think about your future customers (age, interests, preferences, etc.).
It's crucial to have a deep understanding of who your buyers are. Your eBook cover, font size, and writing style should assist you in reaching these people.
Do In-Depth Research
Why do you need to research once you know who your readers are? Quite frankly, the answer to that question is simple:
We can all agree that you should write an eBook around a topic you're passionate about. That's the only way to bring your A-game while creating the content.
However, your eBook topic must also be something that will sell well. And how do you know which topics will help you sell your eBook?
Here is the moment for the trending topics to come in. I did my research for this article, and I can tell you that the best-selling eBook categories are:
Health, fitness, and dieting
Cooking/food
Business and money-making guides
Self-help and personal development
Mystery, suspense, thriller, and horror novels
Pro Tip:
Spare the afternoon and look at the best-selling eBooks in the category you want to write. Check the smallest details (title, eBook cover, marketing message, etc.).
All that will help you add the finishing touches to your buyer's persona. Plus, you never know what will inspire you more than you already are!
2) Write Your eBook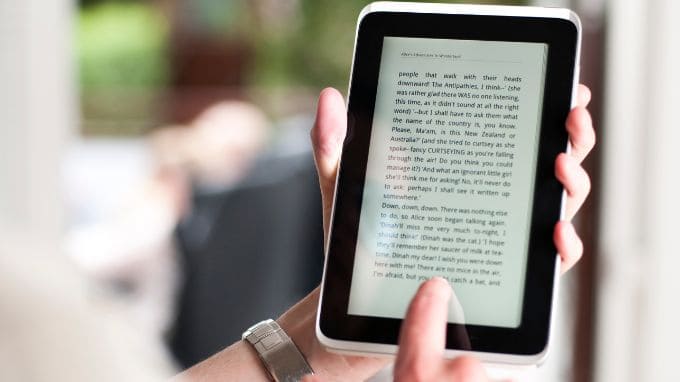 Alright, the moment has arrived – it's time to write your first eBook.
Make no mistake – creating a high-quality eBook that will sell well takes a long time. Still, you can cut the process shorter by following this eBook creation blueprint:
Outline Your eBook
Outlining your content is not mandatory, but I think you should do it anyway:
An outline will give you an idea of how much writing is necessary for each section. More importantly, it will help you stay on track during the writing process.
I recommend separating your eBook's content into chunks – create your main headlines the same way you would if you have to give titles to different chapters.
There is no need to worry if your outline isn't perfect. Above all, it must serve as a guide, not a final content.
Write The Content
Now that you have your outline, it's time to start writing your eBook's content.
Tips and ideas about writing the content of your first eBook:
Include credible sources: Even if you're an expert on the topic you write about, readers respond better to content with more credibility. And how do you make your content more credible? That's easy – add quotes and references to experts on the same topic.
Prove that your expert advice works: An easy way to prove to readers that you know what you're talking about is by using real-life examples that confirm your expertise. Feel free to include case studies and recent surveys.
Add call-to-action: Let's not forget that your goal as an eBook author is to make money selling eBooks. Adding a call-to-action is one of the best ways to guide your readers to the next steps you want them to take.
Edit, Format, And Proofread Your eBook
First and foremost, no professional eBook author can't afford to publish content without proofreading it first. No one enjoys reading text where grammar and punctuation are non-existent!
Secondly, you want your eBook to be visually appealing. You can achieve that by adding multimedia, such as images, interactive infographics, and even a video.
Lastly, you have to take care of the design. Do you know how your cover, content pages, and Author's Info are going to look?
Many first-time writers rely on the assistance eBook creating tools like Sqribble provide. That's not a bad idea – using such a tool will polish your product, make it visually appealing, and take its appeal to the next level.
See Also: 40 Proofreading Jobs That Pay $50 an Hour
Pricing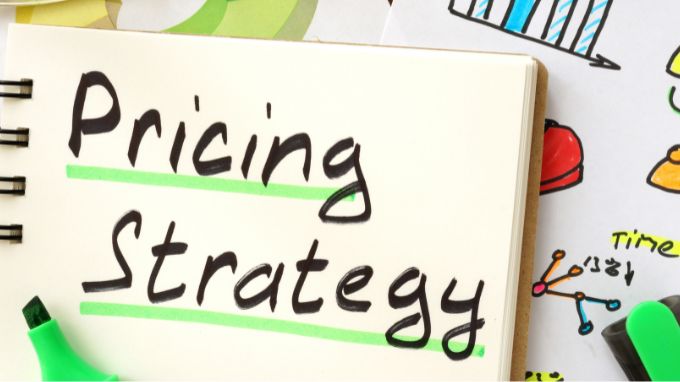 As you can probably guess, the final stage of your eBook creation process is deciding on a price. But how do you come up with the best price tag for your product?
Well, see what the other authors of similar eBooks are charging their clients. That information will give you a rough idea about a suitable price.
With that said, don't hesitate to charge more if you know that your eBook provides more value than others in your field.
3) Sell Your eBook
At this stage, your eBook is ready to reach its target customers. How should you go about the selling process?
Nowadays, there are many places where you can list your eBook for sale. See the options below:
Where To Sell eBooks
A website: If you have a website that already attracts a large audience, you can start selling your eBook there. Your most dedicated readers are most likely to become your first customers.
An online store: Some of you might prefer to sell your eBook in an online shop. That option works best if you plan to publish and sell multiple eBooks. Shopify will allow you to build and launch an online store in minutes and offers a free trial.
Digital publishing platforms: Amazon and Apple Books are great platforms where you can offer your eBook for sale.
4) Promote Your eBook
Have a look at the most effective ways to promote your eBook after publishing it:
Social media (posts, ads)
Newsletters and email marketing
Reviews and testimonials
Enter your eBook in competitions
5) Track Your eBook Sales
If you want to make money selling eBooks, tracking your sales is a must.
Most digital publishing platforms have built-in analytics you should use to see how your eBook performs on the market. Social media channels will provide you with stats as well.
Clicks, shares, and engagement are metrics to pay attention to. Tracking your sales will show you when to adjust your marketing strategy to increase sales.
How To Sell eBooks Without Writing Them
Believe it or not, you can sell eBooks without creating them – Sqribble exists to help you do that.
Sqribble is one of the most popular eBook builders anyone can use to create a professional eBook in minutes. It's a drag-and-drop eBook creator perfect for beginners and first-time authors.
Creating eBooks with Sqribble is as easy as it can get:
Get Sqribble (it costs $67 using this link)
Choose a template
Add content – Sqribble will create an eBook from your existing article or use any of the private-label articles available to members for free
Customize and publish your eBook
You can complete the process of creating a professional and visually appealing eBook with Sqribble in a matter of hours instead of months.
More Ways To Earn Money You Might Like:
Ways To Make Money Selling eBooks FAQs
Can You Make Money Selling eBooks On Amazon?
These days, Amazon is one of the largest and most popular platforms for selling digital eBooks. Publishing an eBook is one of the most profitable ways to make money on Amazon.
Authors can publish their eBooks on Amazon using Kindle Direct Publishing.
How Much Can I Make Selling eBooks On Amazon?
According to Amazon, the platform offers a 35% royalty rate for books that sell at $0.01-$2.98. But if your eBook has a price between $2.99-$9.99, you can earn up to 70% royalties for all sales.
See Also: 23 Ways To Make Money On Amazon
How Much Do eBook Sellers Make?
Currently, over 200,000 authors sell their eBooks through Kindle Direct Publishing. Around 5,000 of these authors earn over $10,000 a month selling their eBooks on Amazon.
My Closing
It looks like I have to wrap up this article about ways to make money selling eBooks.
I'll add more content each time I update this blog post.
Until that happens, I would like to hear your opinion on this topic:
Will you publish an eBook and do your best to earn money selling it online? More importantly, how do you plan to go about the process?
Let me know in the comments section below!
Other Ways To Earn: