ConversioBot Review: The Secret Force Behind Any Website Success
Unless you own an online business already, this Conversiobot review is not what you're looking for.
But if you do, you might want to read this page carefully:
The product I'll discuss today exists to help you build your email list fast and boost your affiliate commissions on a brand new level.
How is that news? Nowadays, many tools can do the same.
Be that as it may, Conversiobot surpasses them on every level imaginable:
By all means, the system will help you make more money online passively.
Today, I'll tell you everything you need to know about Conversiobot:
What is Conversiobot, and how does it work?
Can you increase the total income of your business with Conversiobot?
Is Conversiobot legit or a scam?
And how much does Conversiobot cost?
This post may contain affiliate links. Give my affiliate disclosure a read.
Conversiobot Review – The Basics
It doesn't take a genius to understand what stands in the center of Conversiobot – chatbots.
Regardless of how you feel about chatbots and their effectiveness, one thing would be impossible to deny:
There is a connection between a chatbot and conversion rate that may seem invisible at a first glance.
Chances are, that connection is already transparent for those of you with solid marketing experience.
Even if you're not a fan of the way Artificial Intelligence is invading a person's day-to-day life, you should take advantage of that as a business owner.
But why does that matter so much?
Well, it does because converting leads into subscribers and customers is the key to every business's success.
In other words, it doesn't matter what kind of business you're trying to establish:
Whether you're developing a blog, website, or online store, having an engaged audience is a must if you want to make money online.
Believe it or not, a chatbot can deliver such an audience on a silver platter.
And you're about to find out how when this Conversiobot review continues!
What Is Conversiobot?
Currently, Conversiobot is the Internet's Number One chatbot software.
To sum up, Conversiobot is an Artificial Intelligence (AI) chatbot that assists marketers with increasing the conversion rate of their businesses.
Its main purpose is to convert leads into subscribers and clients.
Yes, Conversiobot is here to help you build an email list fast, boost your affiliate sales, and engage your audience on an entirely new level.
Using the product will allow you to create chatbots in minutes. Once you do that, you can easily install them on your website, so they can begin engaging your readers in a fun and interactive way.
Should you trust a chatbot to manage such an important task as user engagement?
You should, because Conversiobot has the ability to take care of the audience's engagement in a way you never could on your own.
Is Conversiobot Legit?
Before I show you where to find the Conversiobot login, let's talk about the legitimacy of the product first.
Coversiobot is not only a legit online tool you can use in your business.
No, it's a popular AI system some of the most successful marketers in the world are already putting to work.
For example, Rich Williams and Chris X (the owner of Affiliate Titan X) are currently scaling their businesses further thanks to Conversiobot.
Mr.Williams increased his sales by 177% in 48 hours after getting the product, while Chris X is the proud owner of a fatter email least (1981 new subscribers) in 4 days.
These are impressive numbers, aren't they?
Related Read:
Conversiobot Beta Testing Results
As you can see, there is a nearly 200% increase in conversion rate after the installation of Conversiobot.
More importantly, the boost happens in hours.
It's easy to see why many vendors/affiliates on ClickBank and JVZoo already have Conversiobot as well.
What marketer would say no to such numbers?
Conversiobot Operates On Some Of The Biggest Brands In The World
Apparently, prominent marketers are not the only ones to appreciate the marketing power of the product:
Many of the most powerful companies in the world do so too.
I mean, Starbucks, Staples, Spotify, Master Card, and The Wall Street Journal are some of the brands that have Conversiobot on their websites.
It may be hard to believe, but so does Disney.
An interesting fact:
According to Mark Zuckerberg, chatbots will play a massive role in the future of Facebook in the next ten years.
That shouldn't be a surprise, though:
By the end of 2019, 85% of all interactions with clients online were made by chatbots.
Over half of the companies worldwide plan to spend more on chatbots than on mobile apps in the next couple of years.
Who Is Conversiobot For?
Basically, this cloud-based software will serve anyone who wants to transform visitors into leads, subscribers, and sales.
With that said, you should get Conversiobot if you are:
Affiliate marketer
Blogger
E-commerce store owner
Video marketer
Social Media marketer
Freelancer
Small local business owner
Creator of webinar registration pages or sales letters
Also, grabbing the product would be a great idea if you don't plan to start a blog/website in the future:
You can use the done-for-you bots the program provides and sell them to other entrepreneurs.
In case you're selling your own digital products or services, having Conversiobot will help you boost your sales.
ConversioBot Review – How Does The Product Work?
First and foremost, don't let the thought of Artificial Intelligence intimidate you:
While AI technology is at the center of Conversiobot, it doesn't mean you need any tech knowledge or experience to use it.
On the contrary, you can make the chatbot work in four simple steps:
Visit the official website and get your copy of Conversiobot
Choose one of the done-for-you AI Chat templates (or build your own chatbot via a drag-and-drop builder)
Click to generate a single line of code
Install the chatbot code to your WordPress website
 The whole process will take you no longer than a few minutes.
You don't think you can handle it?
Think again:
No coding experience is necessary – Conversiobot will generate the code itself.
Easy integration – Conversiobot works with most major email marketing services (Mailchimp, GetResponse, Aweber, Sendlane).
Tips And Ideas About Using Conversiobot Efficiently
Chances are, you can't wait to start using Converiobot and boost your current conversion rate to a new level.
With that said, I think a quick example will show you how to get the most out of your chatbot.
Let's say that your primary focus right now is allowing ConversioBot to build your email list as fast as possible.
Maybe you're offering a free gift to your readers in exchange for their email addresses?
Great, then the first thing you'll need to do is choose one of the pre-made templates you'll receive once you purchase the product.
What happens after your template is all set? Have a look:
The chatbot will start a conversation – when a reader is visiting your web page, your chatbot will ask for a name and engage that person in a chit-chat.
 Your chatbot will ask your readers where to send the gift and collect their email addresses in the process. Keep in mind – it will also ask your audience for permission before using their personal data.
And in the end, the chatbot will ask the visitor for a share on Social Media – it will provide Social Sharing buttons instantly. This way, your audience will be able to spread the love in that exact moment.
That's just one of many examples of everything ConversioBot has the ability to do for your business!
Grab Your Copy Of ConversioBot Here
What I Like About Conversiobot
So far, my Conversiobot review makes it clear that I like this product a lot.
By all means, a single line of code will improve your business on so many levels.
Here is everything I appreciate about this product:
Conversio bot is a revolutionary tool that will multiply your sales and email subscribers through a higher engagement with your audience.
It's easy to use and customize – all you have to do is upload a line of code on your website.
You don't need any tech skills or coding experience – Conversiobot will generate the code for you, and that makes it beginner-friendly.
You'll receive tons of done-for-you templates that work in many niches – the product will benefit your business regardless of its industry.
It does translate multiple languages – no further explanation about that is necessary!
The chatbot code works on hundreds of programs – you can use it with WordPress, ClikFunnels, LeadPages, JVZoo, ClickBank, and Shopify.
Your Conversiobot will easily integrate with Google Analytics, Google Ads, and Facebook ads. Also, it does integrate with most email service providers.
There is training – the team behind the product will help you in any way it can.
Reduces the cost of traffic – your return of an investment will be higher once your visitors start to convert into clients faster.
Conversiobot is GDPR compliant – so you don't have to worry about that.
Get plenty of bonuses – more about that in a minute.
Expect a 30-day money-back guarantee – if you're not happy with the product, you'll receive your investment back.
24/7 full support – ask for help at any time, and you'll receive it.
What I Don't Like About Conversiobot
Quite frankly, this is going to be a short paragraph.
Yes, I think the product is amazing. Still, there is no such thing as a perfect system:
You'll not make money quickly – many people misunderstand the nature of the program. Subsequently, they see it as a get-rich-quick scheme. But that's not what Conversiobot is! No, the product exists to increase your sales and not replace them completely.
No free trial – there is no need to research phrases like Conversiobot free – the product doesn't offer a free trial.
Upsells exist – offering upgrades is a common marketing tactic many businesses use. Most people hate them, but sometimes they're valuable. Let's talk about that when this Conversiobot review continues!
ConversioBot Pricing
At the time of writing this Conversiobot review, there are two pricing options:
Conversiobot Lite – $35/month (cancel anytime without notice)
Conversiobot Pro – $47/month (cancel anytime without notice)
If you get the Pro version, you'll receive everything Conversiobot Lite does offer. Also, you'll get a multi-site license, ten done-for-you bots, advanced features, and a full commercial license.
It's worth mentioning that Conversiobot Pro will allow you to remove the company's branding and replace it with your own custom one.
ConversioBot Upsells (OTOs)
To clarify, OTO stands for one-time offer.
And Conversiobot comes with a few of them:
Conversiobot OTO 1 – Done-For-You Pro
What will this upgrade do for you?
Well, it will give you more chatbot templates in your library.
As you can probably guess, they are ready to use for your convenience.
But if want to modify them, you can always make a copy and edit them as you see fit.
2) Conversiobot OTO 2 – Auto Chatbot Builder
Make no mistake – the auto chatbot builder is more than a valuable feature.
Having access to it will help you upload relevant information and combine it with a suitable template.
In other words, this builder is for everyone who doesn't want to write and build their own chatbots.
3) Converisobot OTO 3 – Conversiobot Extreme
Basically, this is the most valuable upgrade, in my opinion.
Using Conversiobot Extreme will allow you to brand your chatbots to link back to your website and the site of a client.
Moreover, this OTO comes with a variety of chatbot types (embedded and full-page).
4) Conversiobot OTO 4 – Agency License (Conversiobot Agency)
Conversiobot Agency will let you add team members to your account.
Think of it as a way to have your virtual assistant where you need that person to be!
I have to say that this upgrade will deliver many bonuses and extra training.
For example, the Agency License will bring you a website builder you can use to create a website for your agency.
ConversioBot Bonuses
The way I see it, the people behind the product are generous, to say at least.
Just look at all the bonuses you'll receive once you purchase the program:
Fast-Action Launch Bonus 1 (Retail Value $497) – this bonus will give you unrestricted rights to sell your chatbots for a higher profit to local businesses, marketers, bloggers, product vendors, etc.
Fast-Action Launch Bonus 2 (Retail Value $97) – you'll get a Multi-Site License.  Plus, you'll be able to use different bots for different pages if you have only one blog.  It's all about unlimited chatbots!
Fast-Action Launch Bonus 3 (Retail Value $197) – receive ten done-for-you AI Chatbot Templates that will work on multiple categories and niches.
Conversiobot Vs. Manychat
These days, I see a lot of people trying to compare Conversiobot and Manychat.
However, I don't think that's a fair comparison.
Firstly, these two tools are very different. They have features that work in a completely different manner.
Secondly, the nature of the products doesn't have a lot in common:
Conversiobot exists to turn leads into subscribers and customers.
At the same time, Manychat will allow you to create a Facebook Messenger bot you can use for marketing and sales.
As you can see, the programs should not be pinned against each other!
Is ConversioBot A Scam?
My Conversiobot review will not be complete unless I tell you if the system is a scam or not.
Above all, Conversiobot is not a scam.
It's a legitimate product anyone can purchase to enhance the performance of an online business.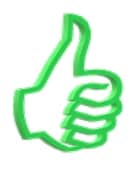 Simon Wood is the creator of Conversiobot. But he is not the only one responsible for its success:
The software was developed by a whole team of marketers and tech specialists with 32 years of collective experience in the industry.
Before Conversiobot Clickbank was a thing, the team behind it spent 11 months and $12,000 in developing costs to create it.
With that said, you can research Conversiobot review Trustpilot and read the rest of the Conversiobot reviews.
Conversiobot Review – My Closing
Well, it looks like my ConversioBot review is coming to an end.
To be completely honest, this tool has incredible value, in my opinion.
It will allow you to increase the conversion rate of your business and build a solid stream of passive income in the process.
How do you feel about the product?
Do you like it as much as I do? Or maybe not?
Share with me in the comments section, and we'll talk about it further!
More Ideas From Cash Embrace You May Like: