SaleHoo Review: Wholesale And Dropshipping Supplier You'll Love!
Are you sure that you're up for this SaleHoo review?
Unless you're interested in dropshipping and wholesale, you're probably not.
But if making a full-time income dropshipping is your ultimate goal, skimming this review of SaleHoo without fully reading is not a smart idea.
Tons of topics will be discussed today and the hottest questions about SaleHoo Dropshipping will be answered:
Is SaleHoo a scam or legit?
What about the SaleHoo products and SaleHoo pricing?
Ultimately, is SaleHoo worth it?
There is no time to waste considering how much you need to learn about this platform.
Let the SaleHoo reviews begin!
This article contains affiliate links, you're welcome to read my disclosure.
SaleHoo Review – The Basics
Product: SaleHoo
Creators: Mark Ling And Simon Slade
Price: $1 For A Week, More Options Later
Cash Embrace Says:
You Need It More Than You Know
According to the product's official website, SaleHoo is a supplier directory and an online community for everyone who deals with dropshipping.
In my opinion, the people who came up with that statement are being shy:
By all means, SaleHoo is much more than that:
It's a service that is a game-changer if making money dropshipping is your true calling.
Now, if that sounds a bit over-the-top, give this SaleHoo review a chance and hear me out for a minute!
Recommended: My Favorite Way To Make Money Online
What Is SaleHoo?
Forgive me, I have the habit of moving a bit too fast when I'm excited.
While SaleHoo gives plenty of reasons for my excitement, I should slow down and allow you to get excited as well by explaining what this platform is and what it does.
SaleHoo is a company that exists since 2005.
Its primary goal is to help as many people as possible to start, build, and grow a hugely successful dropshipping business.
In its core, SaleHoo is a highly-functional and extremely easy to use tool that helps online sellers find profitable products from low-cost suppliers.
Basically, we're talking about a wholesale directory.
And this one is so good that is able to connect more than 8,000 legitimate suppliers with over 2.5 million branded products.
Not too bad, do you agree?
Keep in mind, SaleHoo is a service and not a direct supplier – so don't expect to be able to buy any actual products from the platform itself.
If you think of it as a handy tool that will help you discover and compare products and suppliers, you'll be right on point!
I should also mention that the company is based in New Zealand, but the majority of the suppliers in the directory are located in the USA, UK, Canada, Australia, and China.
Mark Ling and Simon Slade are the creators of this product – we'll talk about them further in this SaleHoo review.
How Does The Product Work?
Actually, it's as easy as it can get – I'll show you how to start using SaleHoo step by step:
Sign up and set up your account on SaleHoo.
Search for products you would like to sell.
Decide which product you want to sell and find suppliers you would like to work with.
Contact those suppliers (SaleHoo will provide you with outreach templates) and think which one of them might be the right fit to get the job done.
Negotiate prices with the suppliers – needless to say, you should work with the supplier who is willing to offer you the best price.
Place your order – every supplier has a page that contains essential information you need to be aware of. Such as estimated shipping time, the minimum amount of orders you'll be allowed to place, etc.
To sum up, the process looks like this:
Now, there is something else we need to discuss that is very important:
Before you start working, you have to decide if you'll dropship the products directly to your customer or buy them in a bulk and ship them yourself.
In the first case (dropshipping), you'll sell the product first and then place the order to your supplier who will ship the item to your customer. Meaning, you won't have to handle the product yourself.
And in the second case (wholesale), you need to purchase the product upfront from your supplier who will ship it to your home/warehouse. Later on, you'll sell this product online and ship it to the customer yourself.
Make no mistake, the second method looks much more complicated (and it is).
However, it also happens to be the more profitable option.
I'm just saying…
What I Like About SaleHoo
Quite honestly, it's hard to find a thing to dislike about this platform.
When a lot of thought and effort has been put into developing a product, I guess the end result speaks for itself, doesn't it?
Still, let me acknowledge every aspect of Salehoo that makes it the top choice of a wholesale directory for thousands of dropshippers worldwide:
1) All Of The Major Brands Are On SaleHoo
First and foremost, what makes the product extremely valuable in my opinion is the fact that the platform has collected all of the biggest brands in one place for your convenience.
As a result, a lot has been taken out of your plate if you work on eBay, Amazon, or through your own e-commerce store.
Most importantly, you won't have to worry about the legitimacy of the products you're planning to sell.
All the possible embarrassment of offering goods that may turn out to be fake is something you'll never have to endure.
Just think about it, how easier your job will become if you never doubt the quality of the products you're selling to your audience.
Not to mention, the time you'll save when constantly checking your suppliers is no longer an issue!
More Content About Dropshipping You May Like:
2) SaleHoo Is Perfect For Beginners
Chances are, I don't even have to raise the question of how difficult starting a dropshipping business is if you're new to the field.
It's a complicated territory, where tons of knowledge has to be acquired ASAP, and so many things to be mastered.
Generally, it's an overwhelming experience – one that can pretty much crush your soul if you have no help through the process.
And here is the moment to relax, because SaleHoo takes most of this pressure off your shoulders.
The platform takes care of so much for you – it verifies the legitimacy of the products and your potential suppliers, checks if the correct licenses are in place, etc.
Literally, what is left for you to do is go to SaleHoo login, search through the directory, and find the right product to market online.
In short, if you're a newbie dropshipper, SaleHoo will give you the much-needed hand and it won't stop there:
3) SaleHoo Comes With High-Quality Training And Support
Believe it or not, this platform is genuinely interested in your success.
That's why you'll never have to feel like you're left on your own devices.
No, the help provided doesn't end up with checking the quality of the products or the trustworthiness of your suppliers.
On the contrary, SaleHoo will once again surprise you with the amount of training you'll have access to and the support you'll be able to lean on.
Moreover, that extra help will come from some of the biggest professionals in the field.
Yeah, we're talking about real experts who know what does it take to make money dropshipping these days.
And they're happy to share everything they've managed to learn with you!
P.S. – SaleHoo has a whole team whose primary line of work is to collect data on trends, profits, expected sales, etc.
Meaning, once you become a member, you'll constantly receive exclusive info about the best-selling products currently.
4) The Company Will Protect You Against Fraud Activities
Heads up, that's one of the most essential pieces of information my SaleHoo review is happy to provide you with:
It doesn't matter how advanced the technology nowadays is or how much the dropshipping business has developed over the years.
Because there will always be suppliers who will try to sell you fake products.
I know, I've mentioned this already, but it seems like I can't emphasis it enough:
Protecting you from any possible fraud is where SaleHoo gives a real run for their money to all of its competitors.
Taking away any possible risk for you by checking the legitimacy of products and suppliers is something that makes the platform invaluable in my opinion.
What I Don't Like About SaleHoo
Alright, this will probably sound outrages to you, but there isn't a single thing that I don't appreciate about the platform.
And if you've been following this blog, then you already know that this rarely happens.
While I'm doing my best to provide you with an honest and completely unbiased review, I can't think for the life of me of something to place in the "Cons" category.
The company is good, it offers a lot, it will train you, it's way cheaper than its competition, there is a money-back guarantee…
You tell me, what's not to like?
Especially considering that so many people are finding great success using it.
Have a look for yourself:
SaleHoo Success Stories
Before I get you even more inspired than you already are, let me make something perfectly clear:
There is no such thing as a perfect wholesale directory.
And SaleHoo dropshipping is not an exception.
Helping most of the people, most of the time – that's what any business can do and SaleHoo is a great example of this principle.
With that said, here are some of the SaleHoo testimonials:
Of course, there are many more similar success stories where these ones came from.
What you see above is just a small part of what people are saying about SaleHoo.
You can read the rest once you become a member of the company's family!
SaleHoo Review – Are There Any Similar Services?
As a matter of fact, there are a few – let's talk about them for a minute, shall we?
Firstly, we have Worldwide Brands.
For those of you who don't know – this company is probably SaleHoo's biggest competitor.
By all means, they've built quite a name for themselves – the platform is very well-known online and it's very popular.
I mean, just research it online for a while – there are tons of Worldwide Brands reviews already and most of them are positive (to say at least).
With that being said, you need to know that WB is kind of really expensive -its one-time fee costs three times more than what SaleHoo will cost you.
Next, there is Doba – a platform that offers similar services to SaleHoo, but with a twist:
Doba is more of a middleman between you and the supplier.
Honestly, I'm not a huge fan of Doba – they're more expensive than SaleHoo and, most importantly, they're definitely not beginner-friendly!
Until we're on the subject of money:
SaleHoo Pricing
OK, you already know that this company is awesome on so many levels.
But will you be able to afford it?
In other words, it's time to talk about how much SaleHoo is going to cost you.
Personally, I have no doubts that you'll love this one:
Right now, SaleHoo will give you the opportunity to try out their platform for a week – and it will only cost you a $1!
How is that for a trial?
Once your trial is over, you'll be able to choose from 2 options:
1-Year Full Access – the price is $67.
A Lifetime Access – a one-time fee of $127.
If you ask me, these prices are more than reasonable.
Given everything the company will provide you with, making a purchasing decision here looks like a no-brainer.
Most importantly, I need to mention that SaleHoo is way cheaper than the rest of the platforms offering similar services.
Plus, there is a 60-day money-back guarantee – not that you'll ever need to use it, lol!
Is SaleHoo Legitimate?
After everything you read so far in this SaleHoo review, maybe I should let you be the judge of that.
Meanwhile, you might want to keep in mind a couple of facts:
The company exists since 2005 – and has been steadily working and growing ever since.
SaleHoo has real owners – Mark and Simon are real people and not some paid actors from Fiverr!
Nearly 150,000 are using the platform's services – a lot of satisfied customers here!
Inc., CNBC, Forbes, and the HuffPost has featured SaleHoo on its pages – and these giants don't tend to feature just anyone…
Is SaleHoo Worth It?
I'll say that it is, don't you feel that way as well?
Excellent services are being provided, the company offers high-quality training/support, it's way more affordable than its competition, it protects you from fraud, more than newbie-friendly…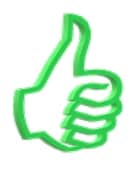 Well, the way I see it, jumping on the platform is a decision that will greatly benefit you and your dropshipping business.
Again, 80% of the reviews you'll find on this blog are negative – too many scam products out there.
But if this SaleHoo review seems glowing to you, I give all the credit for that to the company!
My Closing
To be honest, there is probably some room left for more content in this SaleHoo review.
However, I'll leave you on that:You already know the important facts about this company.
And I do my best to update my articles on a regular basis, so that's not the last you'll hear about the platform.
Now, is there anything you would like to say about it?
Maybe there are questions somehow I failed to answer?
Let me know and the conversation will keep going!