Low Hanging System Review – Master The Dropshipping (In A Week!)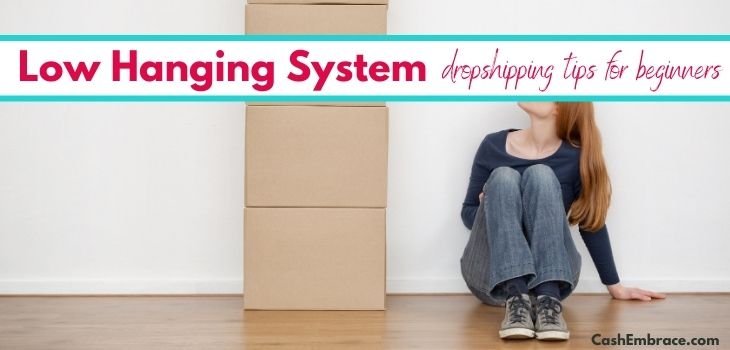 For starters, I truly hope that my Low Hanging System Review is the first piece of content that introduces you to the product.
A lot of controversial info about this program out there…
If you're not familiar with it, it's easy to get lost in the sea of hype and enormous promises.
Anyway, we'll be talking about a system that is supposed to be your shortcut to making tons of money in the dropshipping field.
You'll learn what is the Low Hanging System (also known as Low Hanging eCommerce), is this a valuable product, should you give it a try, etc.
Most importantly, you'll find out if this course will really lead you to own a highly-profitable dropshipping business in a matter of days.
In case kicking ass as a dropshipper is your current goal, don't go anywhere for the next couple of minutes.
Low Hanging System Review – The Basics
Website: lowhangingsystem.com or lowhangingecom.com
Owner: Rachel Rofe
Price: Free Webinar To Start, Quite Pricy For The Full Product
Cash Embrace Says:
How Much Do You Really Need This? (The Answer Is Below)

As I've already said, the Low Hanging System aims to teach you how to create a successful money-making dropshipping business fast.
Basically, this is not a brand new product.
No, it has been online for a couple of years at least.
Recently, the program went through a bit of makeover – as you can see, even the name is slightly changed.
Don't let this confuse you:
It's still the same product, the biggest difference being the fact that you start with a free webinar instead of buying the whole deal upfront.
Once you're at the stage of making a purchase, how much value you'll receive for your money, though?
That's what matters the most, so let's start discussing it.
What Is Low Hanging System?
The Low Hanging System is a digital online course that will walk you through the process of starting an online business.
To be more specific, we're talking about building a print-on-demand type of business.
With that being said, a couple of clarifications are in order:
Firstly, the LHS is not just a single program – it's more like a whole training platform.
It will provide you with more than just a simple explanation of how to start a print-on-demand business from scratch.
I mean, you'll have access to plenty of content about the free sources of traffic you should use, best practices where your designs are being concerned, and so much more.
Secondly, it's really important to mention that following the course won't require you to put any money for inventory upfront.  
One less thing to worry about, right?
Lastly, everything you'll learn thanks to the platform is based on the owner's personal experience.
At the time of writing this Low Hanging System review, Rachel Rofe is still a very successful business owner, earning 5-figures per month.
And she promises to show you how to score the same results.
Here is what she is offering to help you do that:
What Does The Course Include?
By all means, I have to give credit where credit is due:
Rachel has done a heck of a job providing her students with a wealth of information that will guide them until they become successful online.
Applying her methods and strategies will supposedly allow you to repeat her achievements.
Again, we're talking about building a passive income stream that will deliver for you a steady 5-figures month.
With that being said, let's start looking into this course, shall we?
Currently, the Low Hanging System contains 27 training modules.
Each of them comes with video lessons that will walk you through your new online career.
As you already know, that will be designing physical products and selling them on the biggest platforms available (Amazon, eBay, Shopify to name a few).
Moving on to showing you how all this works out for your benefit.
Related Read:
Low Hanging System Review – How Does The Product Work?
It's quite simple actually:
All you'll have to do is follow the instructions and apply everything you'll manage to learn inside the course.
But if you've been reading my blog, then you know that I'm not a fan of the brief explanations.
So how about a detailed one?
Alright, here is a break-down of the Low Hanging System's training:
1) Find A Good Idea
Basically, you can't start selling before you decide what exactly you're going to sell, right?
That's why your first step is coming with a pretty awesome, profitable idea.
But how would you know if your idea will be profitable or not?
If you have some experience in the print-on-demand business, you must be aware of what's selling well and what's not.
Then again, most of the people taking Rachel's course are complete beginners and she keeps that in mind:
For newbies who are starting this type of business for the very first time, her advice is to go with an idea that is already proven to work instead of a random one.
No worries, she'll show you what's selling like hotcakes!
2) Create Your First Designs
Once you are done with the first step, it's time to get creative.
In case some of you don't feel like creativity is their strongest suit, there is no need to panic:
Rachel will share with you tons of tricks that will help you make plenty of designs easily and in no time.
In addition, you'll also learn how to outsource this part of the process without spending a lot in case you are unable to design yourself after all.
A word about this part of the training:
The creator will welcome you in one of her case studies – "Watch Me Get Sales".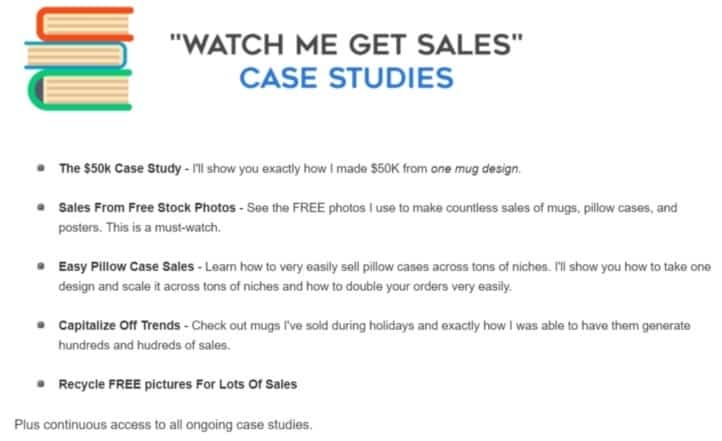 As you can see, she's not holding back, not at all.
Plenty of knowledge and expertise to be acquired here in my opinion.
3) Find Profitable Keywords
Would you believe me if I tell you that most people ignore this part?
You're not going to, considering coming up with winning keywords is such an important stage of the process.
Your keywords will describe the type of products you're selling, that's how the customers will be able to find them.
Don't let the term keywords scary you – Rachel will show you exactly what you'll need to do about them.
4) Launch Your Designs
It looks like you're ready to start selling and it all begins with launching your designs.
Just so we're clear, this is the moment when you'll launch your creations on GearBubble.
Also, you'll be in a position to get a mock-up on your designs pretty fast.
By designs, feel free to imagine mugs, hats, pillowcases, etc.
5) Launch Your Products On Amazon
GearBubble is not the only platform to sell on, we all know that.
It's time to visit Amazon and conquer it.
Step 5 comes with a long and detailed video lesson that will show you how to do that.
Also, Rachel recommends using software that simplifies the process even more.
Regardless of how huge of a platform Amazon is, you won't be paying extra for traffic at this stage.
6) Launch Your Products On Other Platforms
OK, by other platforms Rachel means Etsy, eBay, and any other similar site you can think of.
While launching on all these platforms will certainly take time, it's also worth the effort according to her.
Exposing your products to a different audience will boost your chances of sales enormously.
7) Process Your Orders
Nothing complicated about that since GearBubble will do all the work for you.
Seriously, the platform will process your orders and dropship your products to your customers.
Simply said, you won't have to deal with that part of your business.
Bad Dropshipping Products You Should Avoid:
8) Scale Up Your Business
Honestly, I don't think that I've mentioned this up until now in my Low Hanging System review:
Following the course will give you a really good chance to start making money dropshipping, sooner rather than later.
But how much money should you expect?  Is it going to be like a side income or can you get much more cash out of it?
There is no easy or simple way to approach this question.
The most obvious answer will be that the potential income depends on you.
I mean, you have to pencil in how much you have to invest in your business, how hard you're willing to work, etc.
With that said, the final part of the course is dedicated to those of you who are determined to turn this new business into a steady money machine.
By scaling up your business Rachel means pushing it to the point where it's going to deliver more than $10,000/month in profits.
To help you do that, she will once again share with you her personal tips, tricks, and strategies.  Plus, expect to learn from the mistakes she has made – so you won't have to repeat them.
Who Is Rachel Rofe?
Paragraph after paragraph in this Low Hanging System review, I've been talking about the creator long enough without really introducing her.
Allow me to correct myself:
By all means, Rachel's story is impressive to say at least.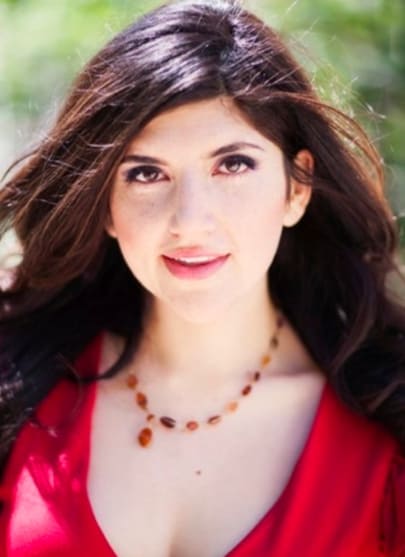 Starting her journey online way back in 2006, sleep must not have been very up on her priority list.
How else one could explain that Rachel is now responsible for the existence of 40 digital products and 30 Kindle Books?
On top of that, she has the status of a super affiliate.
A status that is given to anyone who earns more than $10,000/month in sales using the affiliate marketing business model.
Add a former career as a professional copywriter and may be able to see the whole deal about her.
Like I said – impressive, isn't it?
As a result, it's safe to conclude that her Low Hanging System is a product of a high quality that will deliver a lot of value to anyone interested in taking it.
Low Hanging System Review -Pros And Cons Of The Product
Pros:
A detailed and highly valuable training – an in-depth course that will teach you how to start a profitable print-on-demand online business.
Easy to follow lessons – the video format will help you absorb the information fast.
Practical examples, tricks, and strategies – the course is not simply a theory.  No, it's more of a standing-over-the-shoulder training that will advance your efforts even further.
Beginner-friendly – it's suitable to complete newbies who have never built a business online before.
The creator is hugely successful – Rachel Rofe has a lot of achievements to back up her words.
Bonuses – and a lot of them, if I may add.  Currently, the course comes with 6 bonuses.  They are 1-year full access to Amazon and eBay integration, $100 in GearBubble credit, and exclusive 3 months to premium SpotNiches web software.
Free webinar – you don't have to pay anything upfront, you can start with free training to test the water.
Money-back guarantee – if you're not satisfied with the Low Hanging System, you can ask for your cash and you'll receive it back 100%.
Cons:
There is work involved – just like building any other online business, your success and earnings won't happen overnight.
Not that affordable – once the free webinar is over, you'll have to pay if you want to receive the full product.
Now, the cost of the product is something I would like to discuss to the last little detail in my Low Hanging System review, so here it is:
Low Hanging System Price
Generally, I can't deny that the course is of high quality – I think that much is clear so far.
With that being said, this is the moment to mention that I'm not affiliated with this product.
Not because there is something wrong with it or because I don't believe in its power.
But because of a couple of other reasons.
Firstly, the price: $297 is the full amount of money you'll have to pay to grab the whole deal.  That's not really affordable for the bigger part of the audience, is it?
These are troubled times money-wise we live in, so paying that much money won't be possible for anyone.
Which brings me to my other reason:
Quite frankly, the Low Hanging System is good.  One could argue that it's even great.
However, the truth is that you don't have to pay anything at all to start a successful print on demand business.
And how do I know that?
Easy, I just gave it a try myself.  The biggest surprise below:
What you're looking at is a screenshot of the earnings of my brand new online store at Teespring.
Wondering what do I know about print-on-demand?
Not much until recently.
As a matter of fact, I don't know a lot even today.
Still, for the sake of providing you with a free method to make money with this kind of business, I did my homework.
I didn't do a lot – I watched a couple of YouTube videos – plenty of them on the topic, all of them providing tons of useful information for free.
Despite my status as a complete beginner, my print-on-demand shop still made its first sale in a matter of days.
That's the thing about Teespring – the platform does all of the marketing for you. Most importantly, you can join it for free!
The bottom line is, you can build a profitable print-on-demand business completely for free.
Do your research, do the job (it took me less than an hour to lay the foundation), and let Teespring help you earn an income!
My Closing
OK, I'm done talking in my Low Hanging System review.
A lot of work, research, and building an online store went into this article, so I hope that you'll find it useful.
Again, as valuable as the course may be, you can cut down your expenditures and build your print-on-demand business for zero cost.
Still, the decision is up to you.
Care to share with me what that decision looks like?
Are you going to give the Low Hanging System a try?
Or maybe you'll follow my example and trust Teespring instead?
Let me know in the comments section, I can't wait to read your replies!