What Is Shopify And How Does It Work?
What is Shopify and how does it work?
You see this title, and you already know that we'll be talking about e-commerce today.
Why shouldn't we?
Jumping into the e-commerce field is one of the best online business ideas for beginners these days.
Launching an online store is easy to manage. More importantly, the income potential is through the roof.
But you need Shopify for that:
According to Mageplaza, Shopify occupies the top position of best e-commerce platforms in 2022.
Today, you'll find out everything there is to know about Shopify:
What is Shopify?
Should you use Shopify for your e-commerce business?
How does Shopify work for sellers?
Shopify pricing – how much does Shopify cost?
I think you should make some room in your day – we have a lot to cover!
This post may contain affiliate links – see my disclosure here.
What Is Shopify Used For?
Well, you already know that Shopify is one of the most popular e-commerce platforms right now. Therefore, it exists to allow people to start making money dropshipping.
Still, let's slow this article down for a minute:
What is Shopify and how does it work will be the center of it when we come to it.
Before we go there, how about we discuss what dropshipping is briefly?
Assuming that most of you are beginners in the field, I want to make sure that you understand the basics of this business model.
Basically, dropshipping is a supply chain management method in which the retailer doesn't keep goods in stock. Instead, he transfers his customer's orders to a manufacturer/another retailer/wholesaler, who then ships the goods to the customer.
Alright, some of those terms might be confusing, so let me spell them out in plain English:
In short, dropshipping is a type of retail business.
Developing such a business means that your profits will come from the difference between wholesale and retail prices.
Don't despair if none of this makes a lot of sense to you yet:
It will as this article unfolds!
Related Read:
What Is Shopify?
Shopify is an all-in-one e-commerce platform that helps businesses of all sizes open, develop, and run online stores.
Due to its affordable monthly rate, the Shopify app for online retailers is a top choice for anyone who wants to make money dropshipping.
Moreover, Shopify comes with a free trial – you can open your online shop today completely free of charge.
With that said, what kind of products can you sell if you start an online store with Shopify?
Currently, you can sell physical and digital products or services with a Shopify store.
But will you be able to handle Shopify if you have no technical experience?
Sure you will:
Using the platform doesn't require hiring a web developer or design agency.
Those of you familiar with HTML and CSS will be glad to find out that Shopify will allow you to edit both of them.
Also, it's worth mentioning that Shopify will host your store as well.
What Is Shopify Dropshipping?
​
What is Shopify and how does it work?
While the answer to that question is getting more clear by the minute, let's dwell on it a bit further.
In other words, let's talk a bit more about what Shopify dropshipping is.
Looking at the screenshot above makes that process pretty much self-explanatory.
However, I'll provide you with a written explanation as well:
Where do you think you belong in the image?
I'll tell you – Shopify will put you in the central position. To clarify, you'll occupy the place of the shopping cart with a dollar sign on it.
Once you decide to rely on Shopify, you'll launch a store and choose products or services to sell.
As soon as a customer places an order, there isn't much else for you to do – the supplier will take care of the rest.
Doing dropshipping with Shopify means acting as a middleman who profits from the difference in prices.
Nowadays, you can use the platform to build a store or sell through an already existing website.
You can sell through email marketing, Social Media, and in-person via the Shopify buy button.
Is Shopify Good For Small Businesses?
Actually, Shopify is better than good for small businesses. Quite frankly, I think it's excellent for businesses of all sizes.
Considering you don't need coding experience, using the platform becomes an option for literally everyone.
The cost of running a store on Shopify is more than affordable. You'll see more about Shopify pricing later in this article.
No matter which Shopify plan you'll choose, you'll gain access to valuable features that will help you establish a profitable dropshipping business.
More importantly, the platform has an easy-to-use and up-to-date design.
And that means only one thing:
Shopify will help you create a modern online store you can customize any way you like.
What Can I Sell On Shopify?
Believe it or not, Shopify users can sell pretty much any physical or digital products/services you can imagine.
For example, thousands of Shopify merchants sell products such as:
Handmade/home goods
Clothing
Outdoors gear
Beauty products/supplies
Digital products (e-books are the most popular option)
In addition, you can use the platform to sell memberships, services, event tickets, online classes, and digital cards. On top of that, you can even accept donations!
Keep in mind – you can offer an unlimited number of products or services in your Shopify store.
Earlier, I mentioned that you could sell products without keeping an inventory. Just purchase products from a manufacturer, wholesaler, or dropshipping supplier, and ship them to the customer.
Once you decide to sell a product, send a direct order to the best dropshipping supplier. They'll ship it for you, process the payment, and send you the difference in the process.
Now, you should know that there are a couple of things you won't be able to sell in a Shopify store.
You can't sell anything illegal or prohibited by the platform. Such products would be weapons, firearms, fireworks, alcohol, tobacco, or e-cigarettes.
The list changes from time to time, so make sure you check it out before you launch your store.
How Does Shopify Work To Sell Online And In-Person?
Basically, Shopify operates as a Software As A Service (SaaS) business model anyone can use.
It's a cloud-based solution for your business. As such, you won't have to deal with upgrading it or maintaining it.
What does this mean?
Well, it means that you can run your Shopify business from any place in the world as long as you have an Internet connection.
Now, let's see what is Shopify and how does it work once you know the different ways to sell through the platform:
1) Create An e-Commerce Website To Sell Online
One of the most popular ways to use Shopify is by setting up an e-commerce website.
Doing so means that you'll develop a site with web hosting, domain name, inventory management system, and shipping functions through the platform.
Here, you'll start by choosing a theme (template). At the moment, Shopify provides eight free themes, so you don't have to pay extra for a template.
Next, you'll use the visual drag-and-drop editor to customize your store.
Later on, you can add the products or services you're planning to sell.
Again, no coding will take place through that process.
Feel free to add some extra features to your shop:
Currently, Shopify's app store will offer you over 4,000 apps you can easily install.
2) Sell In-Person In Your Store, Pop-Up Shop, Or On The Go
How do you feel about such an opportunity?
These days, you can take advantage of it:
The Shopify Point Of Sale App will allow you to sell in-person via dedicated Shopify POS Hardware, on iPad, tablet, or mobile device.
Make no mistake – you can sell in person even without having an online store.
If you choose the Shopify Lite plan, you'll get Shopify POS Lite free of charge!
3) Sell Online And In-Person
Do you want to sell both on the web and in person?
Shopify makes that possible:
All you need to do is build a website and sync your shop and POS app together.
In my opinion, that's the best option if you have a retail store or non-profit organization ready to accept donations at events and online.
4) What Is Shopify And How Does It Work To Sell On Social Media?
There are two things about Shopify that make selling on Social Media as easy as it can get.
And these things are the Shopify buy button and the platform's Social Media integrations.
Using them will allow you to sell on many Social Media platforms, such as Pinterest, Instagram, Facebook, TikTok, and Twitter, to name a few.
Choosing to sell on Social Media with Shopify will let your clients shop without having to leave the channel they're on.
Maybe you don't know that yet, but this will increase your conversion rate a lot!
5) Omnichannel Selling With Shopify
Before you surrender to total confusion, let me explain what I'm talking about here:
Right now, you can connect Shopify to some of the largest sales channels and give the omnichannel selling strategy a try.
To clarify, you can make a connection with platforms like eBay, Etsy, Walmart Marketplace, Amazon Marketplace, and even Google Shopping.
Are you wondering how to do that?
You can connect your Shopify shop with your seller accounts on any of the shopping platforms.
Implementing such a strategy will allow you to sell from multiple places online.
Visit The Official Site Of Shopify
What Are The Pros And Cons Of Using Shopify?
As you already know, Shopify is one of your best options if you want to earn a full-time income by doing dropshipping online.
With that said, no e-commerce platform would ever be able to satisfy all its users all the time.
In other words, Shopify would not be the best fit for just about everyone.
To help you decide whether the system is the right choice for you, here is a list of its pros and cons:
Shopify Pros
Easy To Use: One of the biggest advantages of Shopify is its simplicity. Using its drag-and-drop editor makes the customization of your store a child's play. Adding products and processing orders doesn't require any coding skills.
Gorgeous Themes: Shopify will allow you to choose a beautiful theme for your shop without paying anything at all. If you want a theme that will give you extra options, the platform offers premium ones as well.
Mobile-Friendly: It's not a secret that most Internet users access the web through their mobile devices these days. The design will provide you with is mobile-friendly. And that matters a lot since it will let your clients shop at your store from their phones.
Amazing Plugins: Right now, Shopify has no match when it comes to offering plugins to extend the functionality of your online store. Feel free to use the Shopify App Store to get free and premium plugins that will add extra features to your shop.
Built-In Payment Tools: Using Shopify will let you offer your clients a variety of payment options.
Tons Of Valuable Features: I'll tell you about each of them a bit later. For now, I'll direct your attention to the SEO Marketing Tools and the Abandoned Cart Notifications – both of them are priceless.
Excellent For Dropshipping: Thousands of marketers trust Shopify to help them build a dropshipping business. You already know why that is!
Top-Notch Support: There is a 24/7 support team available via email, live chat, or phone. Any issue you may have will get sorted out fast.
Low Startup Cost: The price of having Shopify is affordable by all counts. Considering there is a free trial, Shopify will allow you to start your business for no cost at all.
Shopify Cons:
Transaction Fees: Many shopping carts don't have transaction fees any longer. Unfortunately, Shopify is not one of them. Depending on your Shopify plan, you'll have to face between 0.5-2.0% transaction fees. However, there is an option to have the platform waive these fees once you begin accepting payments via Shopify Payments.
Costly Add-Ons: Generally, Shopify will provide you with every basic feature your business need. But if you want to grab the advanced ones, you'll have to invest in add-ons (Shopify apps). Doing so will most likely double your monthly fees.
Content Management Issues: Fortunately, the issues you may face while using Shopify are not many. Still, some users have to deal with the inability to edit tag pages, duplicate content and forced URL structure.
How To Build An Online Store With Shopify
What is Shopify and how does it work?
Now that you know a bit more about that, let's talk about launching your first online store.
Chances are, the thought of opening a shop online might be overwhelming.
No worries, though:
You'll handle it in less than half an hour!
Here are the steps you need to take to start a Shopify store:
Sign Up For Shopify: Again, you don't have to pay anything yet to create a Shopify account. Once you provide your email address, you'll choose a password and store name. Make sure the name of your shop will be unique since that will allow you to purchase the same domain name.
Add A Product To Your Shop: As soon as you gain access to your dashboard, the platform will take you to your new website. It's time to start customizing your store and adding products your future clients would like to buy.
Customize Your Store: If you ask me, don't waste too much time on customization – you can always do that later. For now, you should select a theme, create a logo, and pick brand colors.
Setup Your Domain: To set up your domain, you'll need to go back to your dashboard and click Add Domain. Then, transfer an existing domain or register a new one. You can purchase a domain from Shopify and add it to your store or buy it elsewhere and add it to Shopify.
Activate The Payment Processor: Alright, now it's time to click on the Payments tab and choose from the available payment processor options. Keep in mind – you can always use the platform's own payment processor.
How To Use Shopify's Tools To Develop Your Online Store
Choosing a Shopify template is enough to get your shop going.
Be that as it may, you'll have to do more if you want to turn an online store into a lucrative business.
That's where Shopify's tools come in.
Do yourself a favor and use the platform's features to press heavily on the following aspects of your business:
SEO (Search Engine Optimization): Getting your store's content to rank on the first pages of the search engines has to be one of your top priorities. Therefore, you should put some effort into improving your site's speed and making your shop easy to navigate.
Marketing: There are many ways to market your store to potential customers. Some of the most popular are email marketing, using Social Media, and blogging.
Conversion Rate: The beginners among you may think that getting views is enough to make sales, but it isn't. Offering discounts and other incentives will do the trick.
Customer Service: Taking good care of your clients is a must – especially if you want them to keep coming back to your shop.
Shipping: It goes without saying that your shipping activities have to be top-notch all the time.
In addition, don't forget to pay enough attention to accounting and reporting as well.
Tips And Ideas To Grow Your Shopify Store Faster
Should raise the question of what is Shopify and how does it work once again?
Probably not!
Instead, let me give you a couple of tricks and ideas that will help you develop your shop as fast as possible:
Test Your Mobile Settings: As you already know, most of your clients will land on your store through their mobile devices. That's why it's crucial for your shop to be mobile-responsive.
Offer Shipping Tracking: While investing in a shipping tracking system is an extra expenditure, I strongly recommend doing it. Believe it or not, it will lower your expenses in the long run. Plus, it will help you and your clients to gain insights into the status of any package.
Write Blog Posts: Adding blog articles to your store is an option you don't want to dismiss. Once you learn how to SEO optimize them, you'll drive tons of organic traffic to your products.
Add Positive Reviews: Think of a good review as social proof of the quality you offer. The same goes for star ratings!
Open Your Online Store For Free Today
How Much Does Shopify Cost?
Shopify Lite ($9/month): Shopify Lite will provide you with a buy button but not with an online store builder.
Basic Shopify ($29/month): The Basic Shopify plan will give you much more than a buy button. It will also bring the option for in-person selling. Plus, you can create an online store with two stuff accounts and four inventory locations.
Shopify ($79/month): If you go with the Shopify plan, you can have five staff accounts, five inventory locations, and other perks (all selling channels, discounted transaction fees).
Advanced Shopify ($299/month): As you can guess, this plan will get you the best Shopify has to offer. Everything is more with Advanced Shopify!
Shopify Plus: You'll have to connect with a representative of the platform and ask for specific pricing.
What Is Shopify Lite?
Generally speaking, this plan will serve you well if you don't want to create a fully-functioning online store at the moment.
Instead of becoming an online shop owner, you can use the plan to sell in other ways and on other platforms.
For example, Shopify Lite will allow you to monetize:
A WordPress, Wix, or Squarespace website (also someone else's site)
Social Media posts on TikTop, Pinterest, Instagram, Facebook, and Twitter
Emails
Landing pages
In addition, a Shopify Lite account will let you accept credit card payments and create invoices for orders.
On top of that, you can use Shopify's Point Of Sale (POS) app to accept payments in person while using a mobile device.
Here, the transaction fees are 2%.
What Is Basic Shopify?
Well, the Basic Shopify plan is the most popular among business owners these days.
Due to its low cost, thousands of people prefer this plan to launch their online stores.
Considering you already know most of the features Basic Shopify provides, let me say a few words about the extras you'll receive.
Some of them are a free SSL certificate, manual order creation, abandoned cart recovery, and discount codes.
Again, the transaction fees are 2%.
What Is Shopify?
No, I don't mean what is Shopify and how does it work!
I'm talking about the Shopify Plan:
Currently, this plan will bring you everything Basic Shopify provides. But it will also get you more than that.
You'll enjoy gift cards and professional reports.
One of the best perks of the Shopify Plan is the ability to add an unlimited amount of products and use the abandoned cart recovery tool.
To clarify, the abandoned cart recovery tool will send automatic emails to all customers leaving your store before completing the checkout process.
Do I have to explain what that will do for your sales?
Not using Shopify Payments will set your transaction fee rate at 1%.
What Is Advanced Shopify?
By all means, the Advanced Shopify plan is perfect for large online businesses.
It offers quite a lot:
There is advanced reporting – you can create reports for both loyal and at-risk customers.
You'll be able to upload unlimited products, post unlimited images/videos, and get tons of traffic.
Of course, you'll have access to the abandoned cart recovery tool too.
Your transaction fees will be 0.5% if you choose not to use Shopify Payments.
What Is Shopify Plus?
As far as I know, the cost of Shopify Plus is around $2,000 per month.
Why so expensive?
Well, Shopify Plus costs that much because this plan is like no other.
The idea behind it is to assist large businesses that make over half a million dollars in yearly revenue.
Shopify Plus will be tailored around your specific business model.
Its impressive features will provide your business with everything it may need.
After all, we're talking about unlimited selling capacity and using the Shopify Flow tool for automation.
Expect to receive video and 3D media on product pages, localized shopping experience, checkout customization, advanced discounts, and so much more.
Who Will Have The Best Use Of Shopify?
Basically, Shopify is a great option for everyone who would like to build a lucrative dropshipping business online.
Whether you're just starting to work online or already have some experience, Shopify is the platform that will take you to the next level.
It's the industry leader, and you can't ask for a better partner on your dropshipping journey!
By the way, Shopify and eBay have been partners since 2017.
This means – having a Shopify store will give you the chance to reach 170 million potential buyers.
Create A Free Shopify Account Here
What Is Shopify And How Does It Work? Is Shopify Legit?
Yes, Shopify is legit.
Actually, the platform is much more than a legitimate solution for your e-commerce business.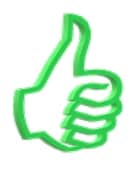 Thanks to impressive features and reasonable pricing, Shopify is the number one choice for business owners worldwide.
Nowadays, Shopify has over 2.1 million active daily users.
That says enough on its own, in my opinion.
What Is Shopify And How Does It Work – Frequently Asked Questions
What Is The Use Of Shopify?
Shopify provides an opportunity for everyone who wants to build an e-commerce business from scratch.
You can use it to sell products online or in person.
Choose a plan that will suit your business needs and start selling today!
Is Shopify Free To Use?
No, Shopify is not free of charge.
With that said, you don't have to pay anything to launch an online store through the platform.
Take advantage of the free trial and test Shopify for 14 days free.
How Many Stores Can I Have On Shopify?
You can't have multiple Shopify shops under one account.
However, the platform supports owning multiple accounts if you need to manage multiple stores.
So, you'll need to set up a new Shopify account for each of your online shops.
Shopify Vs. Amazon – Is Shopify The Same As Amazon?
There are key differences between Shopify and Amazon.
The first is an e-commerce platform, and the second is an online marketplace.
While Shopify provides tools and features to build an online store, Amazon will allow you to sell through its marketplace.
Do You Need A Domain For Shopify?
To start using Shopify, you have to purchase a domain.
Both registering a domain through Shopify or buying it elsewhere are options.
Also, you can transfer an existing domain on the Shopify platform.
What Is Shopify And How Does It Work? My Closing
OK, I don't think that there is anything else to say about what is Shopify and how does it work.
Do you feel like I'm missing something on the topic?
Or maybe you have your own experience with Shopify that you would like to talk about?
Either way, let me know in the comments below, and we can have a chat!