Sqribble eBook Creator Review: Is This Tool Really Valuable?
This Sqribble eBook Creator Review will dissect a product that claims to provide invaluable assistance for your future business projects.
Every online business owner wants to get as much web traffic, affiliate sales, and email subscribers as possible.
Creating an eBook to serve as the perfect lead magnet will deliver on all three fronts.
However, constructing a professional eBook is a challenging task for most people:
They have to deal with writing, formatting, designing and publishing on their own.
All this work becomes redundant when the Sqribble ebook creator tool comes into play.
According to the Sqribble reviews, this tool provides users with the best, fastest, and easiest way to create an ebook.
Are these claims valid, though?
Today, you'll read all the facts about the Sqribble ebook program:
What is Sqribble, and how does it work?
How much does Sqribble cost?
Can you find a Sqribble free download option online?
Is Sqribble the best drag-and-drop ebook creator?

Disclaimer: This post contains affiliate links – read my affiliate disclosure when you have a minute.
Is Offering eBooks Essential For The Success Of Your Online Business?
As a matter of fact, offering an ebook to your readers is more than essential for building a successful business online.
Launching a professional ebook will scale up your business and push it to the next level in a couple of ways.
Firstly, having a free ebook as a lead magnet will help you build your email list faster than you can imagine. People love free stuff, and if your ebook benefits them, they'll be happy to become a part of your email list.
Secondly, providing free ebooks will boost your monthly website traffic. That's not a guess – it's a fact I'm familiar with from personal experience.
Now, who's to say that the ebook you'll create and offer has to be free?
These days, ebooks are the type of digital product still selling quite well.
In other words, your future ebooks can be both free magnets and digital products you'll sell for a price.
Assuming that creating an eBook is now on the top of your priorities, let's look at the roadblocks you might face on your way, shall we?
You Don't Have An Online Business Yet? Read My Free Guide To Launching A Business From Home.
Why You Should Use An Online Ebook Creator
Offering an ebook is one of the best ways to introduce your business to a massive audience. But creating an ebook from start to finish is time-consuming, nerve-wracking, and daunting:
You'll need to devote time and effort to researching, planning, writing, editing, formatting, and designing your ebook. How can you avoid all that?
Well, you can visit sites like UpWork and search for professional help. Hiring someone to create an ebook for you will cost you between $300-$1,000.
Add the price of stock ebook templates ($45-$200 per piece), and you're looking at solid expenses you'll have to manage.
Yes, outsourcing is a fast way to produce an ebook, but it's also quite expensive. Even more, it doesn't guarantee satisfying results:
Don't be surprised if the formatting of your ebook is far from professional and the writing is not in proper English.
At this point, using an online ebook creator seems like the better option for your business, and that's because it is:
An automated ebook creator will save you time and money and do most of the work for you.
What Is Sqribble?
Alright, it's time for my Sqribble eBook creator review to address the elephant in the room – what Sqribble is?
Telling you that Sqribble is the ultimate tool to create a high-converting, professional, and stunning ebook is a suitable answer. Still, it's not enough, so here come the details:
To sum up, Sqribble is an ebook builder that will help you create all kinds of ebooks in minutes. It's a cloud-based tool that happens to be the first online point-and-click ebook creator.
Currently, most people see Sqribble as the best drag-and-drop ebook creator, and that's not by accident:
Sqribble is the all-in-one solution if offering free eBooks/selling paid ones is a part of your long-term strategy to monetize your business.
There is nothing to install, and you don't need any tech skills to use the tool. Subsequently, making eBooks with Sqribble is as easy as it can get.
The software comes with tons of features and ready-to-use templates.
Long story short, having Sqribble at your disposal will turn the process of creating digital products into a child's play.
How Does Sqribble Work?
As I mentioned earlier in this Sqribble eBook creator review, the software is simple to use.
Once you grab your copy of Sqribble, there are only a couple of steps you'll need to take to see your vision, knowledge, and ideas turn into a sellable product:
1) Click On The Sqribble Ebook Login To Choose A Template
Each template belongs to a different category, such as business, finance, marketing, food, health, arts, education, etc.
Pick a template from all 50 available options that make sense for your niche. Feel free to search for a template by keyword or selecting a category from the drop-down menu.
Next, click on View to see how your ebook will look. If you don't like the layout or the style, go back to the templates and choose a different one.
2) Add Content To Your eBook
In my opinion, what I'm about to tell you will be the most pleasant moment for you in this entire Sqribble eBook creator review:
By all means, you don't have to write the content of your ebook from scratch.
No, entering the URL of an already existing article of yours to fill the pages of your ebook with valuable information is enough.
Hey, they call Sqribble an automated ebook creator for a reason!
With that said, if you don't want to use previous content, you can create a new one from zero, copy/paste content from everywhere, upload a Word File, or take advantage of the auto content feature.
Going for the last option means letting the software's internal engine produce high-quality content on your behalf.
Yes, using Sqribble will allow you to sit back, relax, and watch the creation of your professional eBook happening without doing much at all.
It's worth mentioning that Sqribble's content library will offer you only private label articles you can use for free. Linking to the original source or crediting the author is not necessary.
3) Customize Your Ebook
Basically, Sqribble will let you do all sorts of customization you might need.
For example, you can rearrange the text, resize the font, edit the info, and add different elements, such as links, buttons, calls to action, etc.
Also, you'll be able to add entirely new pages to the content already in your eBook.
4) Publish Your eBook
Well, you'll finish creating, customizing, and polishing your eBook at some point.
What happens when you feel like your product is ready to come to life?
Hit the Generate My eBook button, and your book will be complete before you empty your cup of coffee.
Next, click on the Publish option and enjoy the rest of your day.
Sqribble eBook Creator Review – The Sqribble Features
Say what you will, but offering beautiful and professional eBooks will have a massive positive impact on your business.
And that's the goal of the team behind Sqribble.
Do they achieve this goal?
I would say that they do:
After spending a year developing the software and investing thousands of dollars into building the product, Sqribble is now able to offer you more than you expect.
Here is everything you'll receive if you decide to invest in Sqribble:
1) 50 Stunning And Easy To Use Templates
In short, each of the 50 available Sqribble templates is a visual work of art.
Their specific formatting options will make your content easy to read.
More importantly, the design of the templates aims to deliver a higher conversion rate and better engagement of your audience.
2) 300 Style Layouts
Being able to choose from that many style layouts is an opportunity no other online eBook creator can offer.
It doesn't matter what the nature of your business is:
When the choices are so many, it's impossible not to find a design that will satisfy even the most sophisticated taste and preferences.
3) Niche Categories
At the time of writing this Sqribble eBook creator review, the product comes with over 15 niche categories.
All major and most profitable niches have suitable templates to connect with your target audience.
Content archives are available for the categories as well.
4) Automated Content Engine
One of the most valuable features of Sqribble is its automated content engine.
Undoubtfully, taking advantage of that feature will reduce or completely eliminate your writing efforts.
After all, the software will research and create content for you if you don't feel like doing it on your own.
Over 1,000 private label articles from professional writers are available.
Enter a relevant to your topic link, and the tool will add original info you might not even consider at the moment.
5) Automated Table Of Content
Another useful feature of Sqribble is the table of content the tool will automatically generate.
That table of content will match your ebook's theme and boost the user's experience.
Feel free to reword, reformat, and reshuffle the table in any way you see fit.
6) Automatic Page Numbering
There isn't much my Sqribble eBook creator review has to explain about the automatic page numbering option:
We're talking about a feature that will give your product professional formatting and save time for your customers.
7) Automatic Headers And Footers
Inserting headers and footers into your ebook is another thing Sqribble will do on your behalf.
It will make your product look even more professional because it will get rid of all dead space.
You can use that feature to add your contact details, logo, branding, and call to action to every page.
8) Unlimited Pages
This Sqribble review will never be complete unless I mention the unlimited pages feature.
Basically, that's a feature that will allow you to insert a new page any time you wish.
Use the Plus button to add a blank page, content page, or thank you page.
9) Drag-And-Drop Editor
It's enough to mention my unconditional love for Thrive Architect to imagine my deep appreciation of drag-and-drop technology.
Even non-techies will be able to use the drag-and-drop editor of Sqribble.
Working with it doesn't require any coding skills.
Don't prepare for an extensive learning curve – the builder will let you customize the page's elements easily.
10) Flipping Pages Opportunity
Once you decide to create an eBook through Sqribble, you're making sure that the readers won't have to scroll to move to another page.
Instead, they'll flip the pages.
Furthermore, the tool comes with an animation option that will allow the people reading to feel like they're flipping the pages of an actual book.
11) Wide Selection Of Covers
Aside from everything else Sqribble offers, you can also take advantage of the tool's cover selection.
Choosing a gorgeous cover that will complete the professional look of your eBook is another great opportunity you'll have with Sqribble.
12) Commercial Licensing
Having a copy of Sqribble means that you'll gain access to a commercial license.
In other words, you'll be able to keep the whole revenue selling your eBook will generate without worrying that you're breaching any copywriter law.
13) Sqribble Agency Website
Currently, Sqribble contains a portfolio you can use to leave a lasting impression on your potential clients.
I'm talking about an opportunity to create a professional eBook with instant content in a matter of seconds.
Such an eBook will be a highly sellable digital product. You're the one to choose its topic – Social Media Marketing, Internet Marketing, affiliate marketing, SEO, etc.
14) You Can Create Other Digital Products With Sqribble
Contrary to the popular belief, Sqribble can create not just ebooks but other types of digital products too.
For example, the program is perfect for everyone who needs whitepapers or reports.
15) Sqribble Will Let You Share Your eBook Easily Online
Actually, the platform has many options you can use to share your eBook with other people.
I mean, the sharing feature will allow you to open your eBook directly online in seconds, download it, upload it elsewhere, or email it.
Sqribble eBook Creator Review: Sqribble Bonuses
Let's take a look at the bonuses you'll receive once you invest in Sqribble, shall we?
Right now, the program offers four bonuses to all its members:
Free Comercial License: As you can see in the image above, this feature alone costs nearly $500. A free commercial license allows you to create an unlimited number of digital products you can sell to clients as a service. There is no need to pay annual fees or royalties to the team behind Sqribble.
Client Management Dashboard: The tool will let you add every new customer to your client dashboard. Such a tool will help you track your clients and their projects.
Feedback Engine: Having access to this feedback engine will let you send designs to clients for approval and receive feedback instantly. Also, it will assist you with getting your payments faster.
Free Agency Website: Earlier in this Sqribble eBook creator review, I mentioned the agency website as a feature. Normally, that feature costs $997, but now you'll get it free.
Sqribble eBook Creator Review: Sqribble Advantages
It's a legitimate way to create professional eBooks: The digital products you'll build through the platform won't breach any copywriting laws.
Anyone can use the software: Working with Sqribble doesn't require coding skills or tech experience.
There is no need to install anything: Chances are, you do remember that the Sqribble ebook creator tool is cloud-based.
Sqribble's drag-and-drop builder is simple to use: And that makes it perfect for beginners.
You can create eBooks in minutes: Currently, Sqribble is the fastest tool anyone can use to produce high-quality eBooks.
No writing has to happen: If you're not a decent writer, you can trust the platform's engine to provide content on your behalf.
Plenty of tools and features come with Sqribble: For example, you'll be able to take advantage of tons of templates, covers, automation options, etc.
Your eBooks will be mobile-friendly: Every client can read the books on all mobile devices.
Sqribble eBook Creator Review:  Sqribble Disadvantages
Some of the most valuable features of Sqribble will cost you extra: These days, Sqribble comes with a few upgrades you can take advantage of if they make sense for your business.
Selling eBooks will not be a profitable strategy for any online business: However, offering eBooks will work for most online ventures.
Sqribble Pricing
OK, the product is more than valuable, but how much does it cost?
Well, you'll be glad to find out that the price is more than affordable.
At the time of writing this Sqribble eBook creator review, you can get the product for just $67.
I have to mention that paying less than $70 will allow you to grab the product with a huge discount:
After all, the original cost of Sqribble is $197.
With that said, you'll be able to pay even less for the program once if use this link and visit the official site. A discount coupon will be waiting for you that will allow you to save over $20.
Sqribble Upsells
There are four available upgrades you can invest in if you need more out of the product.
Here they are:
1st Upgrade (Sqribble Professional): That upgrade costs $97 and will give you access to over 150 eBook templates and graphic designs.
2nd Upgrade (Sqribble Prime): Paying an extra $47 will fill your dashboard with 15 new premium eBook templates every month.
3rd Upgrade (Sqribble Fantasia): A charge of $77 on your credit card will allow you to create 3D eBook covers and turn your product into an interactive book that looks like a real one.
4th Upgrade (Auto Job Finder Software): Quite frankly, this upgrade is only for people who create eBooks as a paid service (it will cost you $197).
About The Owner Of The Sqribble eBook Creator Tool
Adeel Chowdhry is the creator of Sqribble.
In case you don't know who that person is, allow me to say a couple of words about him:
Nowadays, Adeel is a successful and wide-known entrepreneur. He is behind other products than Sqribble, Pixel Studio FX being the most popular one.
Most of the time, Adeel trains thousands of students and teaches them the craft behind building a profitable internet marketing company.
Who Is Sqribble For?
Basically, Sqribble is for everyone who wants to develop and scale their online businesses further.
It doesn't matter if you plan to create eBooks to sell them or use them as an incentive to build your email list:
Every eBook you'll produce through the Sqribble platform will be stunning, professional, and of high quality.
Therefore, Sqribble is a tool that will be an invaluable help for every business owner to wants to take advantage of the marketing power of eBooks.
Sqribble Alternative
To be honest, if I want this Sqribble eBook creator review to be unbiased, I have to mention what else is on the market, right?
With that said, the most popular alternative to Sqribble is Designrr.
Chances are, you'll stumble upon articles that spend a great deal of time comparing these two products – the Sqribble Vs. Designrr type of content.
Now, I'll be the first to tell you that Designrr goes to impressive lengths to satisfy your digital marketing needs.
However, I still think that Sqribble is your better option.
Firstly, Sqribble will allow you to create your products faster and more efficiently.
Secondly, because Designrr is way more expensive – the cheapest plan you can get starts from $29.  Yes, it's not that large of a sum, but you need to remember that we're talking about a monthly fee that will quickly add up.
Lastly, Sqribble contains tons of bonuses that are too good to ignore!
For more info on this subject, you can browse around the Designrr reviews and Designrr ebook examples online.
Is Sqribble Legit?
Yes, Sqribble is a legitimate platform anyone can join to create eBooks fast.
The product is on the marketplace of ClickBank, and it comes with a 30-day money-back guarantee.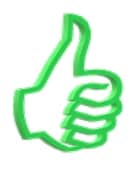 So, if you're not happy with the results Sqribble will deliver, you can always ask for your investment back.
ClickBank displays only products with a refund policy. You'll have no problem getting your money back.
Grab Your Copy Of Sqribble Now
Sqribble eBook Creator Review – Frequently Asked Questions
Where Can I Find The Sqribble eBook Login?
If you want to gain access to the product, you'll need to grab a copy of it first.
You can do that on the official site of Sqribble or by clicking this link.
How Much Is Sqribble?
At the moment, the price of the Sqribble tool is $67. But you can get it for less money by using a discount coupon at the checkout.
What Is The Best Drag-And-Drop eBook Creator?
According to the Sqribble reviews 2021 and beyond, the software is not just the best tool to create eBooks fast but the easiest to use as well.
None of the Sqribble alternatives can achieve the same results in minutes as Sqribble does.
Is There An Alternative To Sqribble eBook Creator? (Free Sqribble Alternative)
Yes, there is an alternative to Sqribble – the product is not the only one that can help you create eBooks.
Currently, the biggest competitor of Sqribble is Designrr.
Canva is a free alternative to Sqribble. It will allow you to create eBooks without paying anything at all.
However, Canva has fewer features and options than Sqribble.
Designrr Vs. Sqribble – Which One Is Better?
While both Sqribble and Designrr will do an outstanding job for your eBook creation, one can argue that Sqribble is definitely better.
Sqribble comes at a lower price, has tons of functionalities, and allows users to finish their eBooks in minutes.
Can You Find Sqribble Free Download?
No, there is no option to download Sqribble for free – you'll have to pay $67 to gain access to the program.
Who Can Join The Sqribble Affiliate Program?
Anyone can start promoting Sqribble to make money as its affiliate.
You can join the affiliate program of Sqribble by creating an affiliate account on ClickBank.
Where Can I Watch A Sqribble Demo?
If you want to watch a Sqribble demo, you have to visit the official site of the product or click this link.
Sqribble eBook Creator Review: My Closing
As I've already said, the product is more than a valuable asset that will help you increase your income sources easily.
Now, it's time for my Sqribble eBook creator review to give the word to you:
What do you think of this product?
Do you believe it will satisfy your expectations?
Let me know if you have a minute.
More From Cash Embrace: