Six Figure Success Academy Review: Scam Or Legit?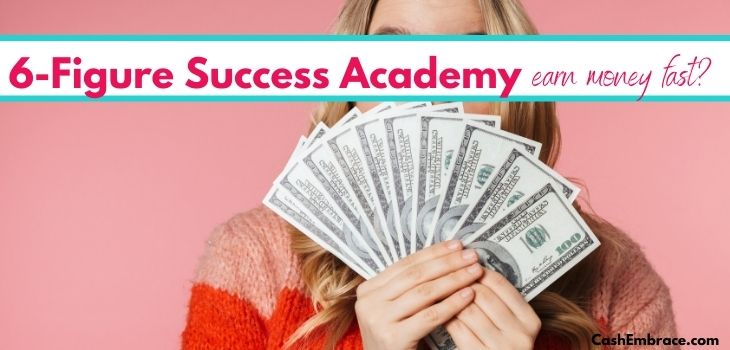 This Six Figure Success Academy Review will cover an online platform that keeps stirring the pot among newbie marketers worldwide. That platform claims to help its members earn $500 multiple times a day.
Earning hundreds of dollars daily while doing digital or affiliate marketing is common these days. Subsequently, the sales pitch of Six Figure Success Academy is not too far-fetched.
So where does the controversy surrounding this training course come from? Is it due to the unconventional earning methods the program teaches? Or does the high price tag of the training affects most people's initial perception?
Nowadays, there is nothing extraordinary about earning a full-time income by promoting products to an audience. Can you do that once you complete the training SFSA provides?
That's what you'll find out today while I'm showing you the facts about:
What is Six Figure Success Academy?
How does the Six Figure Success Academy work?
Can you make lots of money by using this system?
Is the Six Figure Success Academy legit or a scam?
And how much does the course cost?
Disclaimer: I'm not an affiliate of Six Figure Success Academy. All information in this article is available in the public domain.
Recommended Read:
Six Figure Success Academy Review: Overview
At first glance, SFSA is just one of the many courses that teach beginners how to start making money online.
With plenty of other educational platforms out there, this one might not have been able to catch your attention up until now.
But what if it has? Then you already know that Six Figure Success Academy operates differently than most marketing courses:
Firstly, the program teaches a specific way to earn online. By avoiding the generic ways to make an income, SFSA finds a business niche very few marketers are exploring.
Secondly, the earning potential of the platform is impressive. After all, SFSA promotes the opportunity to cash in $500 multiple times.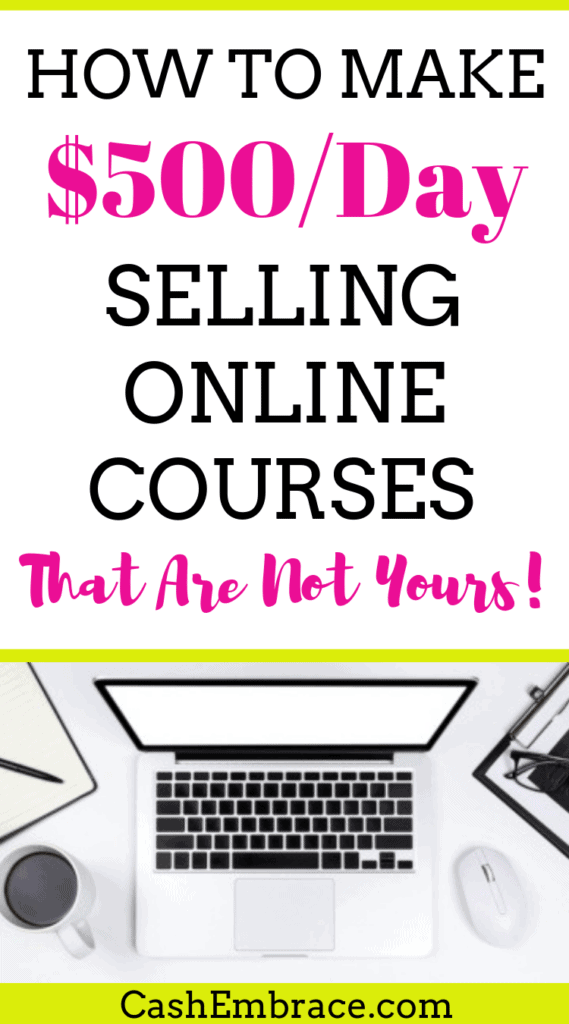 Lastly, while many courses teach marketing strategies to increase your sales, Six Figure Success Academy is about creating a new source of income that will become passive.
To sum up, Six Figure Success Academy is a training platform that will walk you through building a profitable online business.
By adding a fresh take on the affiliate marketing model, the course will help you launch an online system that will generate enough cash to fulfill all your financial needs.
Now, as enticing as all that may sound, it doesn't provide any real insight into the product. Let's get this Six Figure Success Academy review going, shall we?
What Is Six Figure Success Academy?
Six Figure Success Academy is a step-by-step training course that teaches its students how to promote their products or affiliate offers by approaching the marketing field from a new angle. It's a six-week training program that will allegedly earn you between $250-$500 multiple times a day.
Ty Cohen and Mike Balmaceda are the creators of Six Figure Success Academy. They are legitimate marketers with years of experience and success behind them.
One of the first things Mike and Ty will teach you is the importance of having a marketing strategy. Implementing marketing strategies that work is crucial for the long-term success of your online business.
Do you know which marketing strategy works remarkably well in today's digital world? That would be video marketing.
In its essence, Six Figure Success Academy is a training course that will teach your how to promote high-ticket offers and generate affiliate commissions via video marketing. More specifically, you'll earn money online by leveraging the power of Webinar Marketing.
How Does Six Figure Success Academy Work?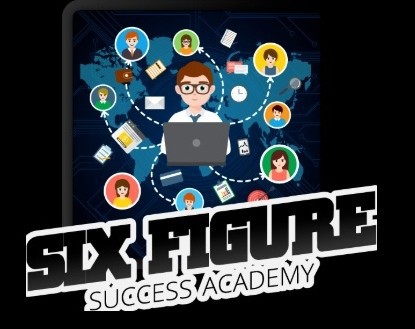 As you already know, Six Figure Success Academy will train you to promote products and offers without creating them. The promotional process will happen via video marketing.
According to the creators, SFSA doesn't involve building an email list, doing eCommerce, or learning traffic generation.
By all means, any successful business provides a solution to a problem millions of people have. Mike and Ty don't lose sight of that fact for a second. On the contrary, they leverage it and package it as the main premise of their training platform.
Generally speaking, the teaching process of Six Figure Success Academy covers three main phases – finding an existing product that solves a problem, repackaging the offer into a webinar, and promoting it to a worldwide audience to earn commissions.
How about we look at these steps closer so my Six Figure Academy review can give you all the details?
Related Read:
Six Figure Success Academy Training
1) Find An Online Course Creator To Partner With
Thousands of people are course creators. However, not all earn significant amounts of money from their digital products.
Low revenue from course creation might have nothing to do with the product's quality. More often than not, it's because most creators have no idea how to promote their courses efficiently.
All methods inside Six Figure Success Academy will show you how to use that to your advantage. So, finding a course creator that struggles to sell their course is the first step you have to take.
Once you find such a creator to partner with, you'll follow the SFSA training and create video marketing campaigns to promote their product. The first training videos will introduce you to many platforms where you can connect with course creators.
2) Create Webinars For The Course You Promote
Naturally, the second step you should take is to create video marketing campaigns to promote the course of your choice. These video marketing campaigns will come in the form of webinars.
Don't let the thought of webinar creation intimidate you – Six Figure Success Academy will show you how to create a high-quality webinar step-by-step.
You'll have access to software that will help you build a webinar in less than an hour. Also, SFSA provides professional templates you can use for your webinar.
Assuming you already have a course you're ready to sell, log into the members' area, upload the course in the webinar creator, add the details (name, description), and wait for the software to create your webinar.
Ty and Mike will advise you to give some of your content for free if you want your webinar to achieve ultimate results. As soon as you gain a deeper knowledge of its topic and reach your target audience, start offering the rest of the webinar for a higher price.
3) Generate Traffic To Your Webinar
Considering most Six Figure Success Academy students are first-time business owners, Mike and Ty offer plenty of assistance with traffic generation.
Newbie business owners don't have an audience yet. Subsequently, they don't own an email list either, and building one takes months of hard work.
Nevertheless, SFSA has methods you can use to work around that – the course provides strategies to find the right people to help you develop your business.
These people are influencers with large followings on Social Media that work in your niche. Prepare to contact them and ask them to share their email lists with you.
If they agree, you'll start sending your marketing campaigns to each lead on the email list and generate commissions when your offers convert.
Such a promotional method is a legitimate marketing strategy.
Inside Six Figure Success Academy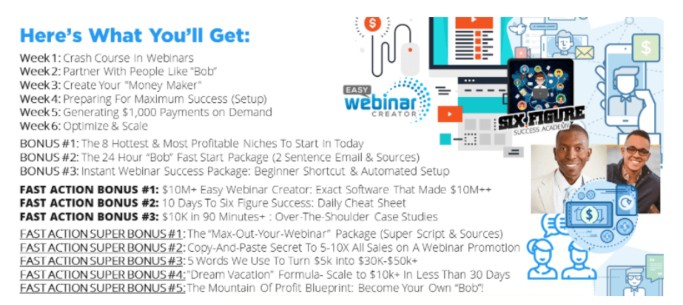 OK, this Six Figure Success Academy review is about to show you what's inside the member's area of the platform.
As you already know, the course will teach you how to combine the power of affiliate marketing and video marketing. It goes on for six weeks and contains fifty training videos.
Here is what to expect from the training each week:
Week 1: Crash Course On Webinars
Generally, the first section of the training is your introduction to Six Figure Success Academy and everything this teaching platform is all about.
Those first videos concentrate on what video marketing is and how it works.
You'll see tips and techniques to help you develop winning video marketing strategies. In addition, the first week of the training covers creating an income source, choosing a profitable niche, changing your mindset, etc.
Week 2: How To Find Partners Like Bob
First and foremost, Bob is a name the creators use to describe all those course creators that are not selling their products at their best possible price.
Members will learn more about Bob and his significance as the training unfolds.
Meanwhile, the second training week will take you through creating your avatar. An avatar will allow future customers to connect with you.
Week 3: Create Your Money Maker
Things are getting serious during the third week of the training.
That week will teach you everything you need to know about the process of monetization.
Expect to learn how to earn from your promotional work, how much you'll make per commission, etc.
Week 4: Preparing For Maximum Success
Feel free to think of this week as a walk-through of the essential webinar setup process.
Ty and Mike will introduce you to a couple of tools that will skyrocket the income potential of your business.
We're talking about different software and hardware options that will assist you with collecting payments, splitting profits, and other business activities.
Tools That Will Maximize Your Affiliate Sales:
Week 5: Generating $1K Payments On Demand
Once again, it's time to focus on the money-generating process.
During this week, you should start seeing first-hand how your hard work is paying off. Get ready to welcome profits as soon as you take action on the training videos.
Overall, you'll know how to find an influencer with a large following to drive traffic to your webinars by the end of the fifth training week.
Week 6: Optimize And Scale Your Business
The final week of the training will teach you how to push your business to the next level:
Doing split testing on your campaigns
Abandoning everything that doesn't bring good enough results
Focusing your time and energy on campaigns that work
Bonus Materials
At the time of writing this Six Figure Success Academy review, the platform provides a couple of Fast Action Bonuses to all its members:
$10 Million+ Easy Webinar Creator (the same software that helped the creators generate over $10 million in sales)
10 Days To Six Figure Success (a daily cheat sheet you can use to track your progress)
10,000 In 90 Minutes (case studies that will help you polish your marketing skills)
In addition, you'll also receive five Fast Action Super Bonuses:
The Max-Out-Your-Webinar Package (the package includes superscripts and bonuses)
Copy And Paste Secret To Multiply Your Sales (how to boost your sales through webinar promotion)
5 Words We Use To Turn $5K Into $30-$50K (become a better copywriter by implementing pain point words and phrases)
Dream Vacation Formula To Scale To $10K (how to reach over $10,000 in affiliate commissions in less than a month)
The Mountain Of Profit Blueprint (guidelines that will help you become your own Bob)
Six Figure Success Academy Review: The Creators
For starters, Ty and Mike are real people and legitimate marketers. Let's begin with Mike:
Despite spending years working in IT, his heart was never in it. So, he quit his job and decided to pursue the entrepreneurial dream. And the rest is history.
Now let's move on to Ty:
After a decade in the corporate world, Mr.Cohen eventually looked into online marketing and everything the field has to offer. Going on this journey led him to the creation of Six Figure Success Academy.
Nowadays, both of them are well-respected entrepreneurs that specialize in different online business models.
How Much Does Six Figure Success Academy Cost?
By all means, many people won't be able to afford the course – its price is the biggest drawback of the system, in my opinion.
Joining Six Figure Success Academy will cost you a one-time payment of $997 or $547 in two separate payment installments.
That's a lot of money to spend on a single training course. Whether paying that much is the right thing for you is something you'll have to decide on your own.
Six Figure Success Academy Refund Policy
SFSA comes with a money-back guarantee and refund policy. However, the refund policy works differently than you probably expect:
If you invest in the course and decide to ask for a refund, you'll have to meet certain criteria to receive it. These are the conditions to get your investment back:
Students must provide proof that they have contacted two or more potential clients each day while implementing the strategies.
You'll have to document the proof in Google Docs, and the data must show when and how you made the contacts with course creators.
Long story short, you need to prove that you followed the training precisely and it didn't work despite your best effort to receive your investment back.
I have to mention that Six Figure Success Academy is selling on ClickBank. ClickBank has its own money-back and refund policies you should get familiar with before purchasing the course.
More Affordable Training Courses You May Like:
What I Like About Six Figure Success Academy
High-quality and in-depth training on creating a successful business online: The members' area provides tons of value, and the course goes to a great length to explain every little detail.
Suitable for beginners: Considering you'll be promoting other people's products, your work as a business owner is cut by half.  For example, you won't have to deal with technical difficulties, creating your product, etc.
Full access to valuable tools: Creating a webinar is simple with the software and templates SFSA provides.
Ty and Mike are successful business owners and marketers: Both creators have been working steadily online for years.
You can earn money with the training: While it will take time to master the training and see results, the strategies are legitimate methods to make money online.
There are bonuses: Each member of SFSA receives plenty of bonus materials.
What I Don't Like About Six Figure Success Academy
It costs a lot: While such training can't be a few bucks, $1,000 is too much for a six-week course on video marketing.
Unrealistic income expectations: It's possible to earn $500 multiple times a day with the strategies of SFSA. However, that will not happen as fast as you probably expect.
No in-depth training on traffic generation: Most ideas to gain visitors the course teaches are not long-term solutions for sustainable traffic generation.
Sketchy refund policy: Most people prefer products with an iron-cloud money-back guarantee, and Six Figure Success Academy doesn't offer that.
Do You Want To Know How I Earn Such Affiliate Commissions Each Month? See Here!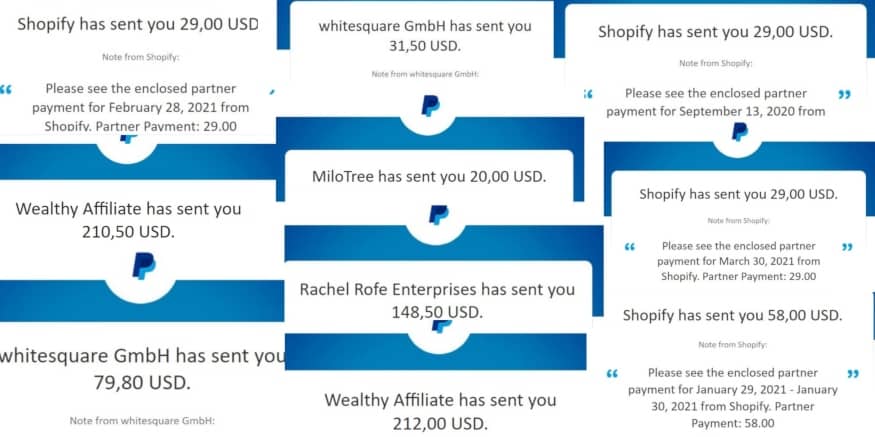 Is Six Figure Success Academy A Scam?
No, Six Figure Success Academy is not a scam.
On the contrary, it's a legitimate online course that does a good enough job of teaching people how to earn by promoting someone else's products.
I can't deny that the creators offer a lot to their students.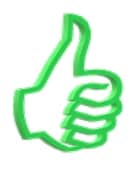 You'll receive 50 training videos, tools, software, webinar creator, templates, etc.
Basically, the platform supports its members every step of the way to creating their online business. But that's not the whole point of this Six Figure Success Academy review – the point is whether SFSA is worthy or not.
Scam Programs You Might Want To Know About:
Is The Six Figure Academy Worth It?
Quite frankly, there is no easy way to say whether Six Figure Academy is worthy – it all comes down to your needs and long-term business strategy.
If you want to rely on video marketing to build a substantial online income and have the money to invest, then SFSA is worthy of consideration.
Assuming the above scenario doesn't describe your current situation, I'll have to say that maybe you'll be better off without the course.
Nearly $1,000 is a lot of money to put into a single training, especially when so many other options have affordable prices.
For example, I got all my affiliate marketing and online business education from Wealthy Affiliate. That's a training program that allows everyone to start learning for free.
You can learn more about it below:
How I Earn Passive Income Online
Nowadays, many ways to make money online and build passive income exist – I tried many of them until I found the one that fit me best.
This website allows me to earn enough to escape a traditional nine-to-five job. How did that happen?
Here is how – it took a lot of time and hard work, but the result was worth it.
Does this sound like something you would like to see happening to you too?
Then you can start the journey by reading my free guide – it outlines all the steps I took when I was creating this business.
My Closing
Alright, that's a wrap on my Six Figure Success Academy review.
In conclusion, I would say that it's a valuable course, but you should consider other options too.
So, don't go into anything until you're sure it's what you're looking for.
Now, do you have any questions or opinions you want to share about the SFSA?
Write them down in the comments section below, and I'll get back to you as soon as I can.
Related Content You Might Like: